| TOGETHER WITH | |
| --- | --- |
Good Thursday Morning.
Stuck on a gift? We know one that's free and makes you look really good when you share it with your friends: Morning Invest. Share this newsletter with your friends, family, and coworkers; in return, we'll give you rewards like a free Grover mug, Morning Invest hoodies, and more. Grab your unique referral link at the bottom of the newsletter and get started. 'Tis the season to share!
Also, be sure to join us on our LIVE show this morning at 9 AM Eastern. We're covering the very latest on the $2,000 stimulus and shocking eviction numbers. Set a reminder right here.
In Today's Newsletter:
A stimulus vote today
KFC releases a gaming console
Trump hands out a big batch of pardons
CONFIRMING LOAN

Program

Rate

Change

APR

Change

30 year

2.78%

0.05%

2.84%

0.05%

15 year
2.52

%

0.09%

2.60

%

0.09%
All Through The House, Not A Stimulus Was Stirring
credit: getty
Republicans do seem to have the Jingle Balls to vote against the $2,000 stimulus payments on Christmas Eve. President Trump made this demand on Tuesday and said that the bill that passed Congress on Monday was garbage. House Speaker Nancy Pelosi said she was game to put the larger payments to vote today.
This backs Republicans into a corner since they have resisted anything more than $600 in direct payments to the American people. House Minority Leader Kevin McCarthy said on Wednesday that he was ready to block the higher payment bill by voting against it.

If this happens, the Ways and Means Chairman Richard Neal will introduce a new bill on Monday called the Cash Act which would try again for the $2,000 payment.
McCarthy says that he does want to "revisit how tax dollars are spent overseas," which was a major deal-breaker for the President. Why he wants to block Pelosi's extra money bill is not really all that clear.

Meanwhile
The President did veto a $740.5 billion defense bill as well as changes to the stimulus bill on Wednesday just before leaving the White House for Christmas. According to the Wall Street Journal, "former Presidents Barack Obama, George W. Bush, Bill Clinton, and Ronald Reagan all vetoed" versions of this bill before passing modified versions.
Sponsor: Morris Invest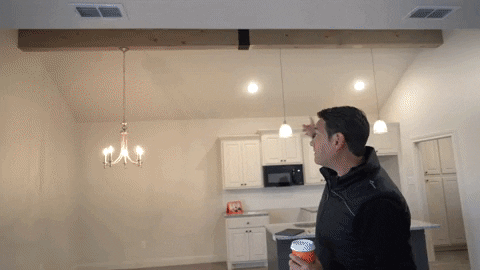 Did you know that the Cares Act allows all kinds of tax benefits to buying rental real estate before the end of the year? Enter Morris Invest, a full-service real estate investing team. Morris Invest has helped hundreds of people buy their first rental property this year alone. The video above shows one of our brand new construction duplexes in Texas.

After you book a 30-minute call with Morris Invest they'll build a customized approach to buying your first rental property. And before you ask, yes they have financing built right in.

And did you know that under The Cares Act you can even use part of your IRA or 401K plan to use as a downpayment? There are endless ways to get started.
Imagine creating monthly cash flow from a new construction rental property. You can because the tenants are already living in the property and fully managed by their great property management teams. Visit their website today and see what Morris Invest can do for you. They've got a great video on the front page too!
Were You Invited To The Pardon Party?

credit: dictionary.com
President Trump issued 26 pardons Wednesday evening, following the 20 he issued on Tuesday. The President and the First Lady flew to Florida for Christmas, so it's not likely more are to come for the next 48 hours but…who knows. He's on a roll.
Amongst the recipients of his pardons: Roger Stone and Paul Manafort, both of who were charged with lies and corruption due to the Mueller Investigation. The President dangled pardons in front of the men throughout the investigation and it would seem that their gamble paid off. He also pardoned his son-in-law Jared Kushner's father Charles Kushner who was prosecuted by Chris Christie when he was a New Jersey prosecutor. He was found guilty of tax evasion, illegal campaign contributions, and retaliating against his brother-in-law for cooperating with the investigation.

Presidents usually issue last-minute pardons before their powers lapse but this is an unusual rate of pardons that we don't expect is over.
News By The Numbers
credit: o gara motorsport
218 mph. That is how fast the McLaren Sabre will go, a new luxury sports car that shipped in the U.S. Only 15 will be sold.

830,000. That is how many "excess retirees" there were in October, meaning that ¼ more people retired this October than last due to the pandemic.

15. That is how many families signed on to sue Ring after their smart cameras were hacked. Ring is owned by Amazon.
Home For The Holidays
credit: cnbc
AAA estimates that Americans are taking 29% fewer trips this holiday season compared to last year. The majority of the trips will be by automobile, not planes or trains.

That is an even bigger drop than Thanksgiving when only 15% fewer trips were taken than last year.

AAA says that 81 million Americans will travel by car, which accounts for 96% of holiday travel. That sounds like a lot of traffic but it is still 25% less than last year. But hey, look on the bright side! If you're not driving, you don't need a designated driver!
This is Real, Seriously
credit: kfc gaming
This doesn't sound safe. Or real. Fast-food chain KFC has announced a gaming console with a place to keep food warm called the "chicken chamber." It is called the KF-Console.

Intel, Asus, and Seagate made the high-end gaming console. It can run 4K games at 240 frames per second, which is faster than the PS5 and the Xbox One.

The food warming part is made by Cooler Master which transfers heat from the computer and uses it to warm food. But greasy food in the same chamber as your computing hardware?? How is that safe? Or sanitary? And how do you clean that? And who needs this in their life? So many unanswered questions!

There is no information on cost or release date yet and honestly, we had to check if this was an April Fools joke but it does not appear to be.
The Accidental Americans
credit: shutterstock
U.S. Citizens that have hardly ever lived in the U.S. are challenging the country's rights to track their bank accounts. These people are called "Accidental Americans," and they were born on U.S. soil, giving them automatic citizenship, but then lived their lives abroad. Still, the U.S. demands tax returns and banking information from them 'til death do us part.
This is due to the Foreign Account Tax Compliance Act, or FATCA. It demands that the world's banks report activities of American customers. The law was introduced by the Obama administration to prevent rich Americans from shielding wealth in Swiss banks. The unintended consequences, however, have been that people who had no wealth or lives in the U.S. are being harassed. Lawyers in Europe are suing the State Department over this on behalf of 20 such Accidental Americans saying that this violates the European Union's data protection laws and also might violate the U.S. constitution.

These groups have sought support from U.S. politicians to help their cause by setting up a new category of permanent expats called "qualified nonresidents." They haven't got very far with that as neither Republicans nor Democrats seem to care very much.
Today's Live Show
Be sure to join at 9 AM Eastern for our live show where we'll deep dive into the latest stimulus vote and VP Pence running away from Trump. Set a reminder right here.
Share The Love and Get a Mug
Become a friend of Morning Invest by sharing this newsletter with someone you love.
When you do, we don't just give you a pat on the back and say, "Well done old sport." We give you actual rewards that'll make everyone jealous.