| TOGETHER WITH | |
| --- | --- |

Happy Thursday.
Important Update! To avoid our email going into your spam folder please update to our new email address which is: [email protected] Next week you'll start receiving our newsletter from this new email address. The best way to avoid it going to spam or some other folder is to add this email to your contacts. Feel free to name the contact Redacted and use the email [email protected]
Again this will officially start on Monday, but we just wanted to give you a few day's warning.
Thank you,
Clayton and Natali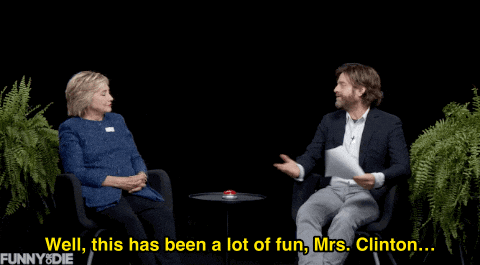 credit: giphy
In Case You Missed It.
🇮🇹 Italian Prime Minister Mario Draghi has resigned after losing a vote of confidence.
🚨 The U.S. State Department has issued a red alert for all Americans to leave Russia.
🇱🇰 Sri Lanka has a new president. Veteran politician Ranil Wickremesinghe was sworn in today after former President Rajapaksa resigned due to mass protests.
🇷🇺 Russia turned back on the Nord Stream 1 gas pipeline to deliver gas to Europe, but not to full capacity.
🥵 The heat wave in the UK caused some server farms to go down.


| | | | |
| --- | --- | --- | --- |
| | Bitcoin | $22,939.14 | |
| | | | |
| --- | --- | --- | --- |
| | Ethereum | $1,498.54 | |
| | | | |
| --- | --- | --- | --- |
| | Cardano | $0.4912 | |
| | | | |
| --- | --- | --- | --- |
| | Dow | 31874.84 | |
| | | | |
| --- | --- | --- | --- |
| | S&P | 3,959.90 | |
| | | | |
| --- | --- | --- | --- |
| | Nasdaq | 11,897.65 | |
*Stock data as of market close, cryptocurrency data as of 5:00am ET. .


The Lead: Biden's Climate Power Grab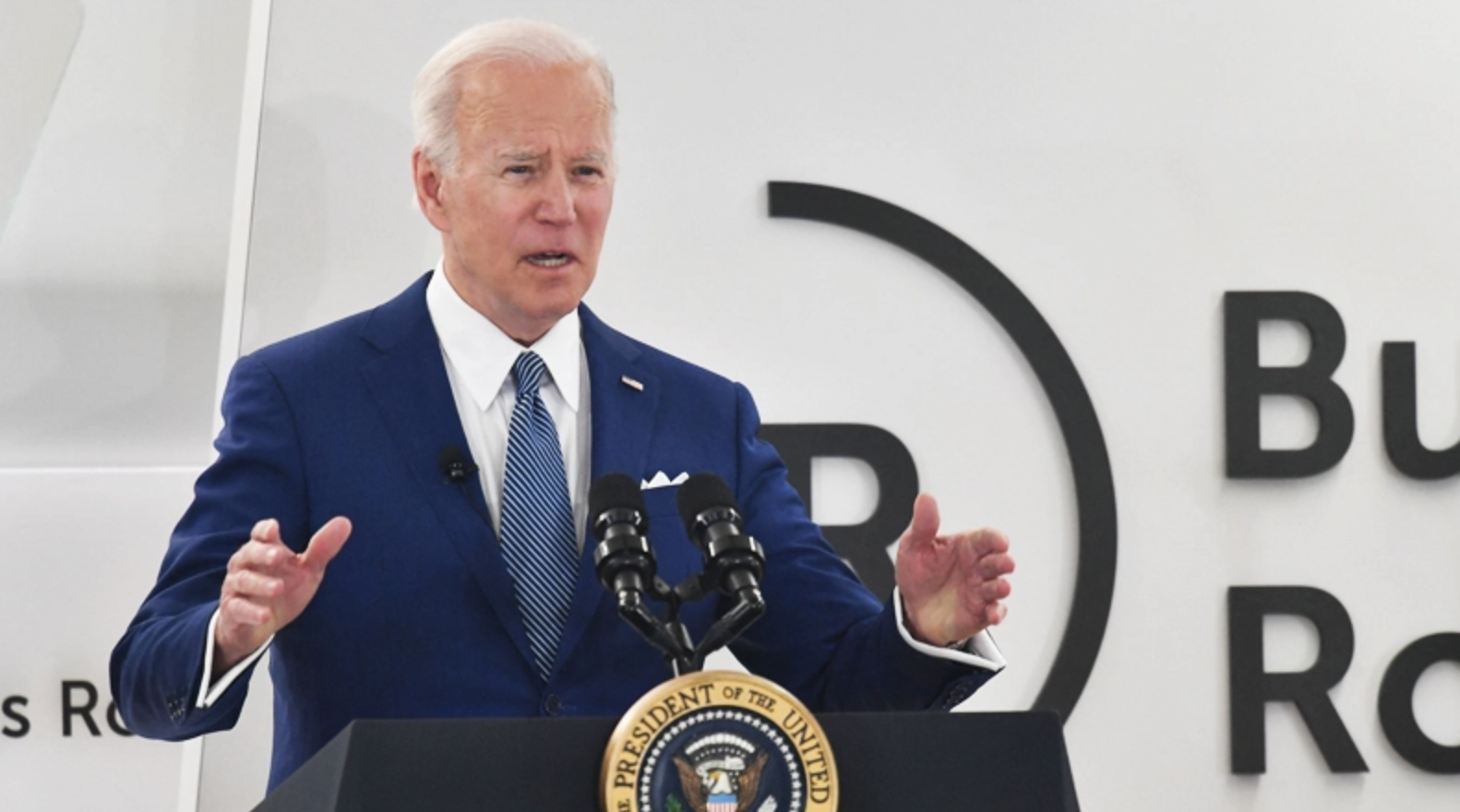 credit: getty
President Biden announced a $2.3 billion spending package to help fight climate change. The money comes from FEMA, the Federal Emergency Management Agency. It will help Americans cope with heat waves, floods, droughts and other natural disasters that just keep coming.
The Biden Administration has been trying to pass legislation to do these things but Congress just won't cooperate. The President did not declare a climate emergency, as some expected he would, which would give him a lot more executive power.
In addition to coping with the climate, the spending package includes projects to help invest in offshore wind and energy development and enforce workplace standards to protect workers from suffering from the elements.
This package is relatively small. Especially when put up against the $54 billion that the U.S. just sent to Ukraine for war. The U.S. says it will send even more on news that Russia is expanding its aim for land. The President says that this $2.3 billion is just the beginning and he will announce additional executive actions in the near future.


Pelosi's China Provocation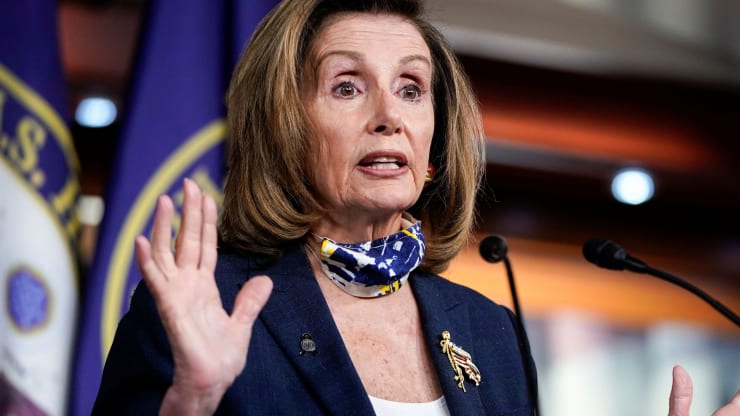 credit: reuters
House Speaker Nancy Pelosi has reportedly booked a trip to Taiwan next month. China is none-too-happy about this.
China insists that Taiwan is not an independent place but rather a part of China. The U.S. has in the past maintained a one-China policy for diplomatic purposes but during the Biden administration, began to call its China/Taiwan policy "ambiguous."
The Chinese Foreign Ministry said that it would take "resolute and strong measures" if Pelosi makes this trip. Most likely on Taiwan but maybe also on the U.S.?
President Biden said regarding this trip that "the military thinks it's not a good idea right now." Pelosi's staff have not confirmed this trip so maybe she'll postpone given the backlash plus one more reason: There doesn't seem to be a reason for her to go in the first place. Can you think of one?


Men's vitality just got better!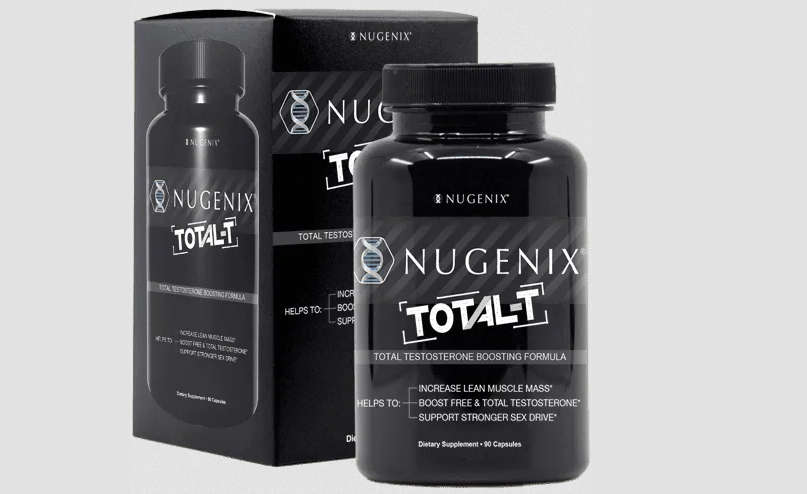 Nugenix Total-T is the free and total testosterone booster you need to try to believe. Rediscover your confidence, boost your energy and restore overall wellness with Nugenix Total-T!
Feeling like you just can't get in shape? It's not your fault. As men age, our body naturally loses free testosterone – the "man hormone". It happens to every man and can make it more difficult to stay in shape and be energetic/active

Remember when winning felt easy? That's because when you were younger, you were at the peak of your testosterone production. What some have called the "Winner's Hormone" or the "Man Hormone". Wouldn't it be nice to get that winner's edge again and that old swagger back in your step?

Nugenix Total T contains man-boosting key ingredients like Testofen®. It has been validated in 5 clinical studies shown to boost free testosterone levels in men.

Because Nugenix Total T boosts free testosterone that the aging process robs, you'll feel stronger, leaner with more energy and drive – and more passion, too. Your partner will notice the difference.
Nugenix Total T can help re-energize your life and help you get back the powerful, confident, good-looking "warrior" you used to be. Now get a complimentary bottle of Nugenix Total T when you text REDACTED to 231 -231. Text now and get a bottle of Nugenix Thermo, their most powerful fat incinerator ever, with key ingredients to help you get back into shape fast…absolutely free. Text REDACTED to 231-231.


The Mexican Energy Dance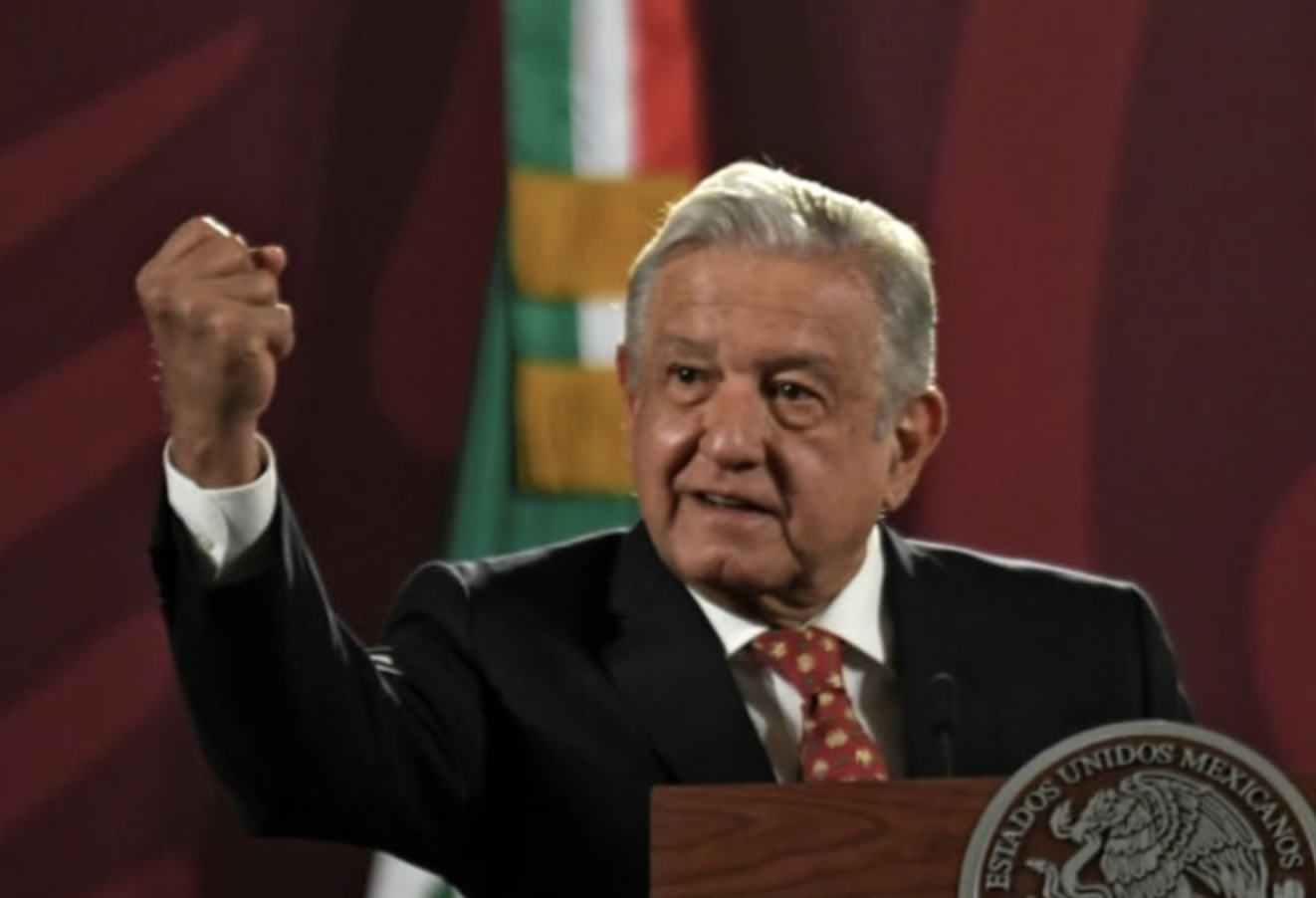 mexican president obrador credit: getty
The United States and Canada are pushing for a legal fight with Mexico over its energy policies. Mexican President Andrew Manuel Lopez Obrador doesn't seem all that bothered about it though.
The U.S. has requested settlement talks to discuss how Mexico's energy companies are state-run. The U.S. and Canada say that this comes "at the expense of private investors."
President Lopez Obrador said that state-owned energy companies are "in line with public interests" and defends "the Mexican people against greedy companies used to stealing." Indeed, Mexico does not have the gas and energy crisis that the United States is coping with. The U.S. says that this system undermines American companies in Mexico.
Why does the U.S. government want to start a legal battle on behalf of private U.S. companies? Doesn't that seem like a big privilege? Is the government going to bat for you like this? How powerful and connected do you have to be for the U.S. government to do your bidding for you like this?


What's Trending?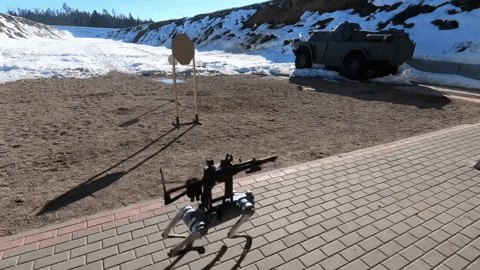 credit: twitter
This video of a robot dog shooting a gun is trending because ruuuuuuunnnnn!!!!
JJ Watt is trending because of this Tweet in which the football player offered to pay for a fan's grandfather's funeral. The fan had been selling Watt collectibles online to try to cover the costs.
Dave Chappelle is trending because a Minneapolis venue canceled his show after people expressed outrage that they had booked him in the first place.
Pink sauce is trending because people are discussing this disturbing condiment. Nope.


News By The Numbers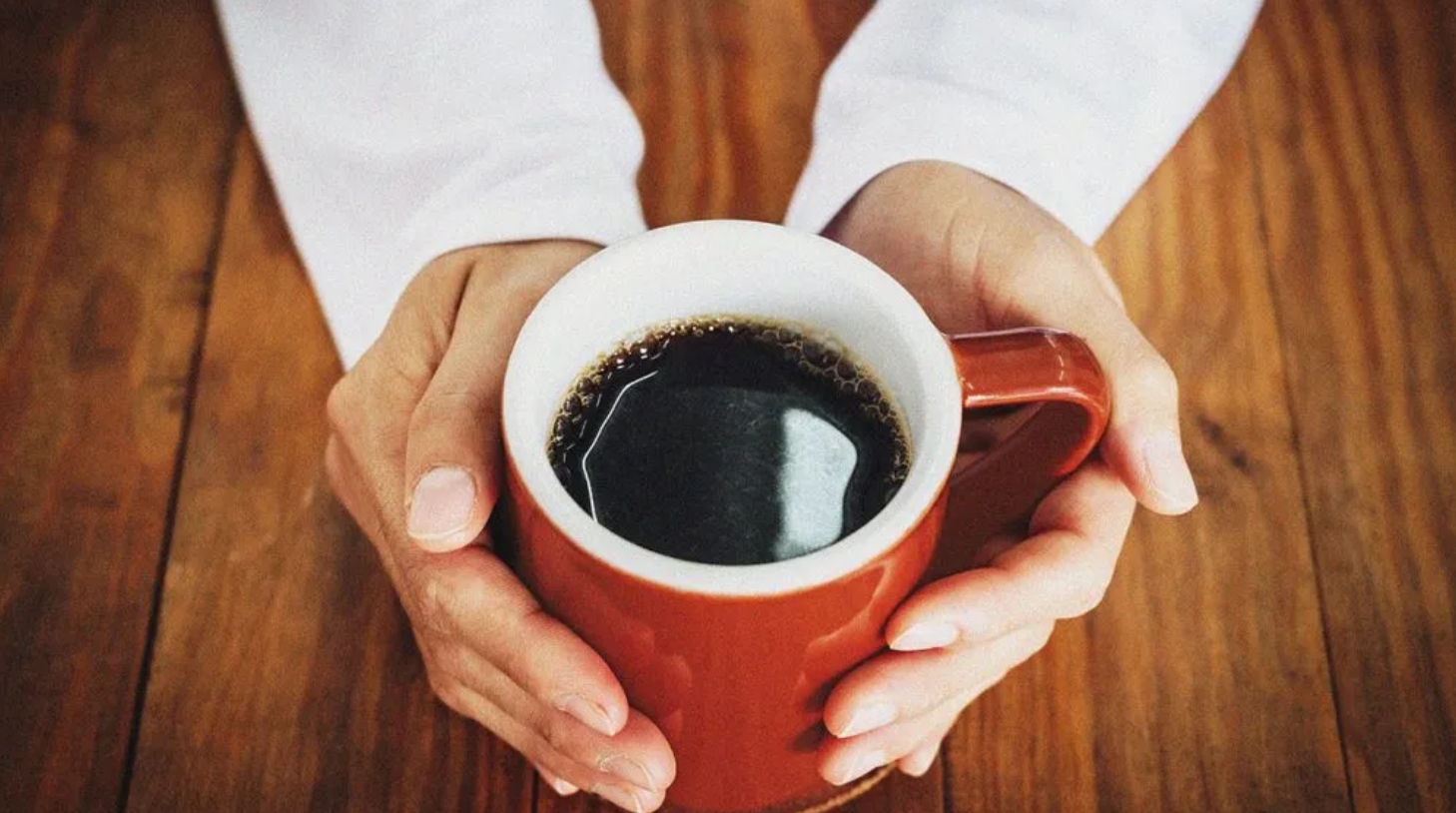 3. That is how many cups of coffee per day could help you live a longer life, according to a new study out of the U.K. Check!
9.4%. That is the rate of inflation in the U.K. This is a 40-year high.
2%. That is how much new home building fell last month in the U.S., representing a new nine-month low.
14,000. That is how many cases of monkeypox have been recorded in 70 countries, the World Health Organization said on Wednesday.


Quidditch vs. Quadball
Quidditch is a game for wizards. Quadball is now a game for muggles (non-magic folk).
Quidditch was made up by author J.K. Rowling in her Harry Potter novels. In recent years, muggles have been playing it in serious competition, only on the ground because muggles can't fly. (Also, the snitch is a person?)
Now the muggles that run the U.S. Quidditch and Major League Quidditch leagues have renamed their sport to Quadball. The group said last December that they would be seeking (get it!?) a new name for the sport due to controversial opinions by Rowling.
There are four balls in quidditch/quadball. Rowling named them: the quaffle, two bludgers and a snitch. The muggles say that they will keep Rowling's naming of the balls for now but that could change.
Maybe if they're distancing themselves from the wizarding world, they don't need the non-flying brooms/sticks between their legs while running at full force because that seems really dangerous.


Share The Love
Become a friend of Morning Invest by sharing this newsletter with someone you love.
When you do, we don't just give you a pat on the back and say, "Well done old sport." We give you actual rewards that'll make everyone jealous.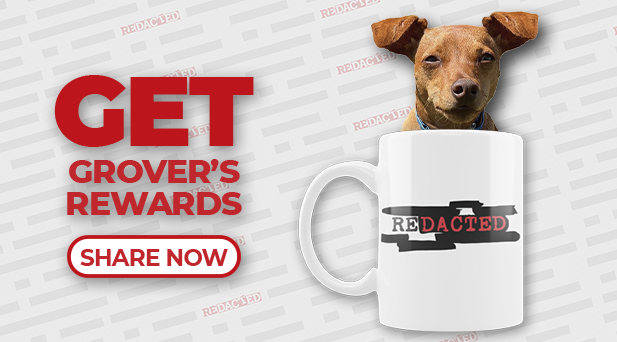 Or copy & paste your referral link to others: