| TOGETHER WITH | |
| --- | --- |

Happy Thursday. Taco Bell is testing out a new tostada with a Cheez-it base 16 times the size of a regular Cheez-it. You know, just like they do in Mexico 🤣.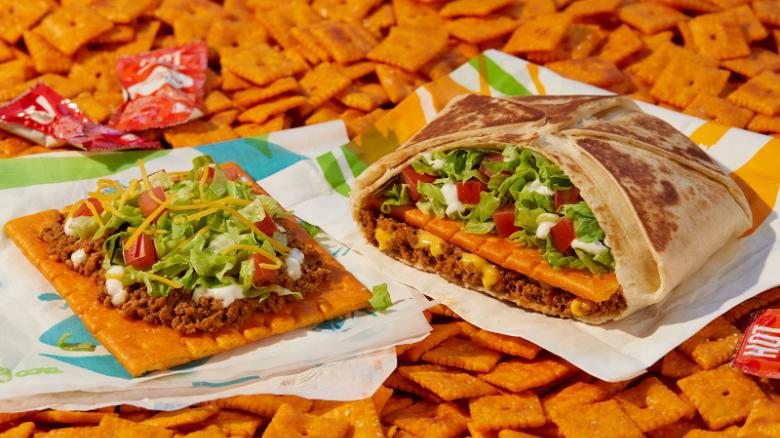 credit: taco bell
In Case You Missed It.
🇪🇺 EU countries agreed Wednesday to a package of green policies to fight the climate crisis, including a 2035 phase-out of fossil fuel car sales.
🇧🇬 Bulgaria expelled 70 Russian diplomatic staff from the country Tuesday on espionage concerns.
⚖️ U.S. Justice Stephen Breyer will officially retire at 12pm EST today, following the publication of the final two SCOTUS opinions for this term.
📱 Instagram and Facebook are banning posts from people who offer to mail abortion pills in the U.S. following the Supreme Court's Roe decision. Meta says it is because the posts violate the company's standards on "guns, animals and other regulated goods." An AP reporter tested this explanation, getting the boot for an abortion post but receiving no reaction for the same post swapping "abortion" for both "guns" and "weed."
⚖️ U.S. R&B star R. Kelly was sentenced to 30 years in prison Wednesday for racketeering and sex trafficking. I hear Ghislaine Maxwell is looking for a pen pal.
Coronavirus Update: 😷
The U.S. is rolling out 296,000 doses of the monkeypox vaccine in the coming weeks.
South Korean health officials have approved the country's first domestically produced Covid vaccine for ages 18 and older.
The U.S. FDA's panel of vaccine experts voted to recommend that vaccine makers update vaccines to target Omicron, preparing for an expected new wave this fall.


| | | | |
| --- | --- | --- | --- |
| | Bitcoin | $19,068.91 | |
| | | | |
| --- | --- | --- | --- |
| | Ethereum | $1,023.93 | |
| | | | |
| --- | --- | --- | --- |
| | Cardano | $0.4435 | |
| | | | |
| --- | --- | --- | --- |
| | Dow | 31,029.31 | |
| | | | |
| --- | --- | --- | --- |
| | S&P | 3,818.83 | |
| | | | |
| --- | --- | --- | --- |
| | Nasdaq | 11,177.89 | |
*Stock data as of market close, cryptocurrency data as of 5:00am ET.


The Lead: NATO Prepares for World War III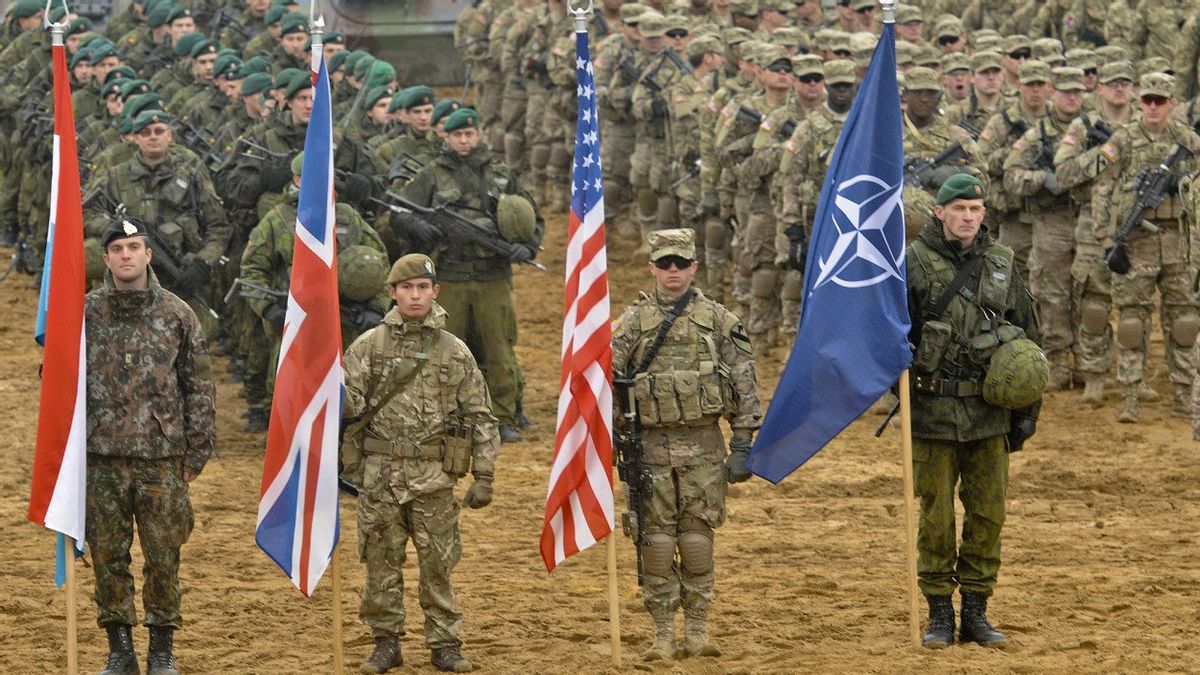 credit: voi
The North Atlantic Treaty Organization or NATO is growing.
Turkish President Recep Erdoğan dropped his veto to add Finland and Sweden this week, allowing NATO to extend an official invitation to join the alliance. The next steps are expected to happen fast.
The Western media tells us that NATO is Putin's red line in the sand. The Eastern media tells us that Russia is not as concerned with NATO as we would think. How do any of us really know unless we are in military strategy meetings on both sides? What we know for sure is that NATO is using the current conflict as a reason to expand faster than ever before with the support of Western leaders such as President Biden. It is certainly interesting timing given former President Trump was not a fan of NATO.
With this expansion, NATO published its first "Strategic Concept" document since 2010. The new document updates the characterization of Russia from 2010s "Euro-Atlantic partner" to the "most significant and direct threat to allies' security and to peace and stability in the Euro-Atlantic area." It also calls out China for the first time as a "challenge" and the climate crisis as "a defining challenge of our time."
The battle lines continue to be clearly drawn as East vs. West.


In Other News… Your Stove is Killing You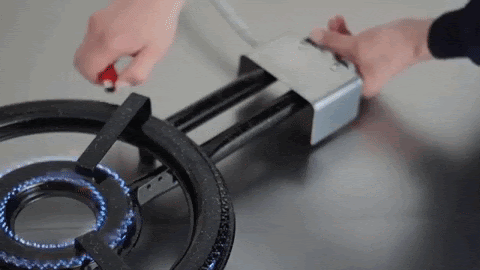 credit: giphy
Here's another annoying post about how your gas stove is killing you.
It's not just methane this time. A new study sampled over 200 homes in Boston to see what else is inside that appliance.
"Natural gas is mostly methane like pizza sauce is mostly tomatoes," lead author Drew Michanowicz explained. "There's other trace ingredients in pizza sauce. You need salt, oregano, pepper."
Researchers found varying levels of volatile organic compounds (VOCs) in gas released from gas stoves. Not great news, because VOCs are known to be carcinogenic. They also generate other air pollutants like ozone.
The study didn't look at how this VOC salt affects humans, but it's not exactly a vote of confidence for the gas stovers among us.


Most Affordable Watches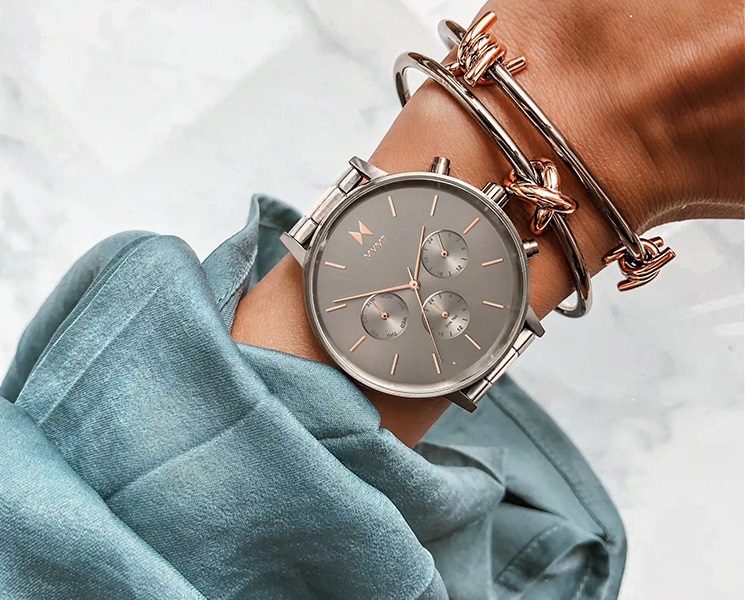 We all need a stylish watch and MVMT has your number with one of the fastest-growing watch brands, shipping to over 160 countries across the globe. And you won't believe how great their sunglasses look too! I wear them every day.
You'll be blown away with their new ceramic line of watches. Just look at this stunner.
Now MVMT has expanded into blue light glasses that protect your eyes from screens, minimalist jewelry, and more style essentials that don't break the bank, all designed out of their California headquarters. Go check them out today!
MVMT is giving our readers a nice discount right now if you visit mvmt.com/redacted.


The Big Cat Closeup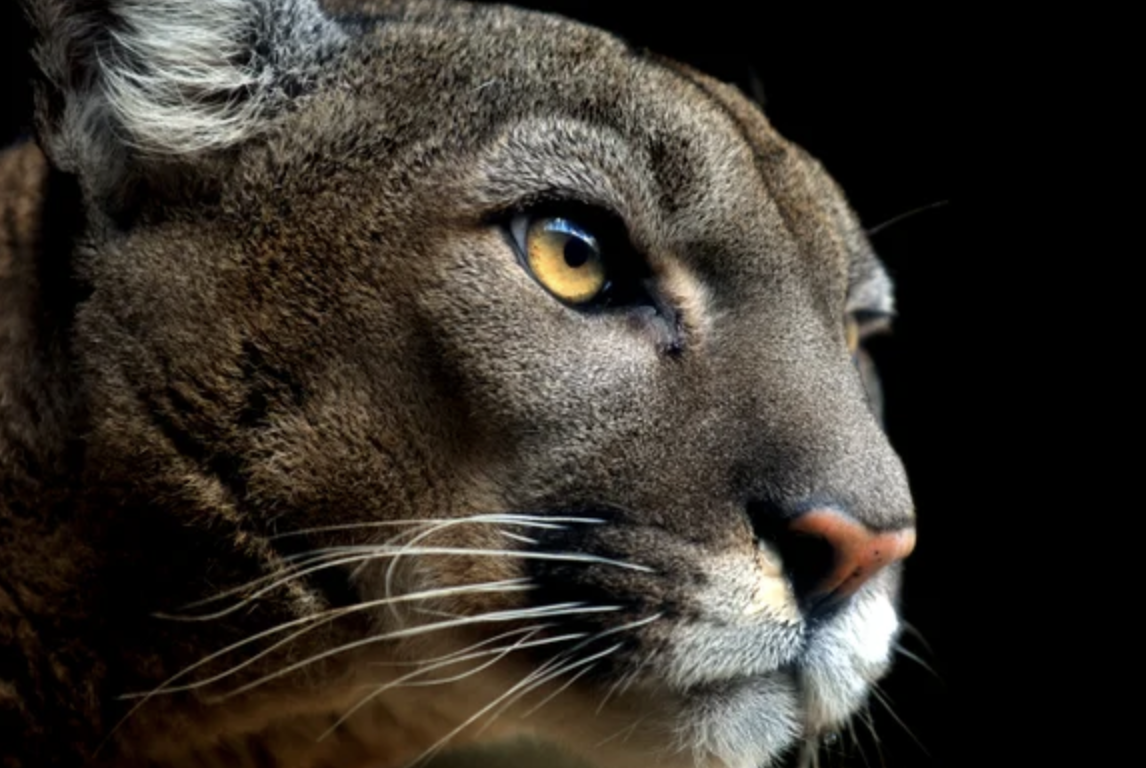 credit: getty
Pumas are ready for their close-up.
Researchers have figured out a way to track the species, which is historically pretty camera-shy. While there was already a tool called a camera trap that takes non-invasive pictures via motion sensor, those shots usually capture the sides of an animal. For mountain lions (aka pumas, panthers, or cougars), this doesn't work so well, because their sides pretty much all look the same.
The face, though, that's a different story. "You get a close up image of a face, they're stunning," says research biologist Peter Alexander. "Just those huge eyes, and there's a lot of detail in whisker patterns and all sorts of stuff. They really are beautiful."
Alexander led a research project that added a feature to the camera traps: a motion-triggered sound of a puma kitten call. That got the pumas' attention, producing clear headshots that allowed for accurate identification.
This discovery could lead to better understanding of mountain lions and other species, but I can't help but anthropomorphize the poor pumas who are looking for their lost kittens.


No Kids Allowed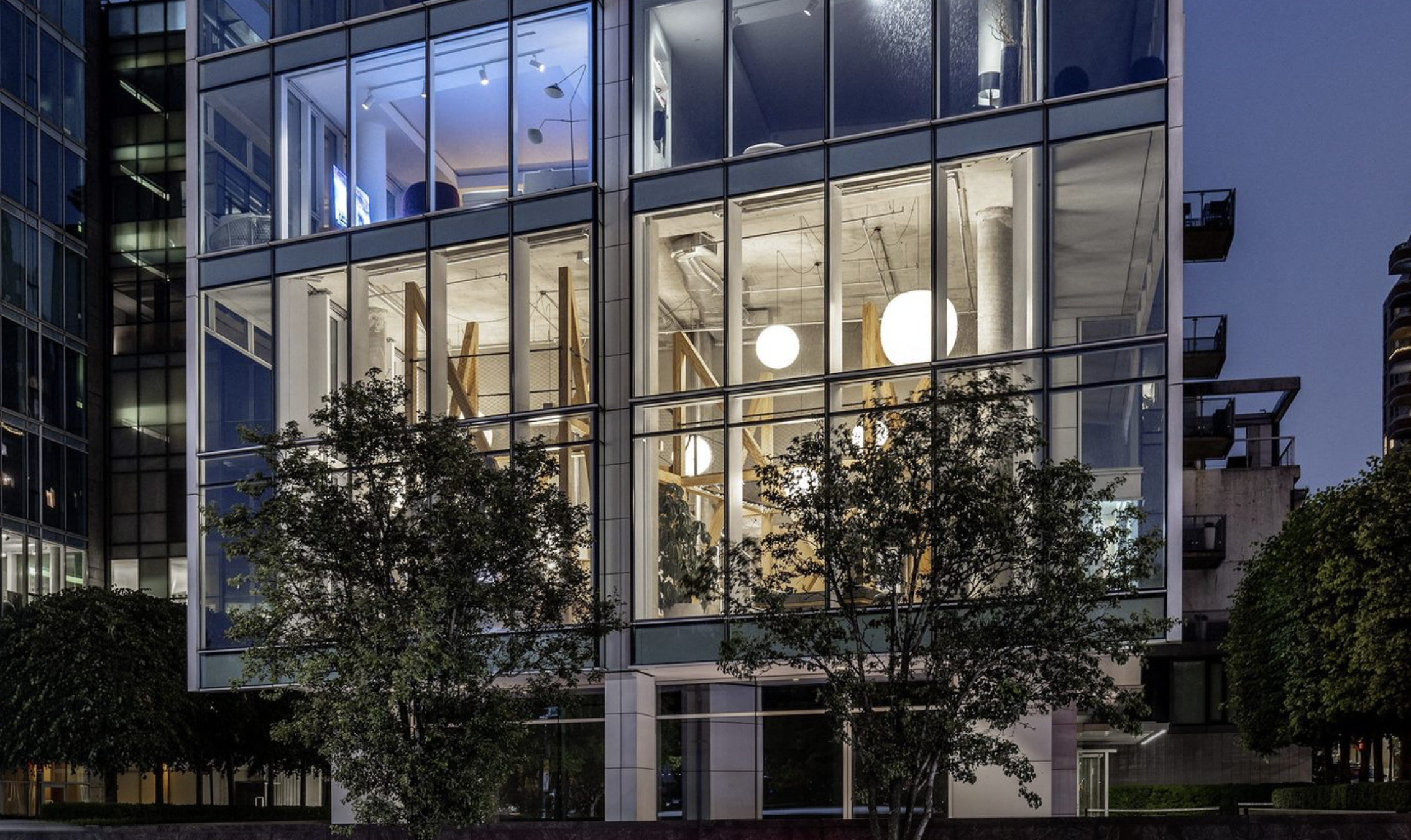 credit: wsj
Treehouses aren't just for kids anymore! They're for really rich people trying to get around permit problems.
The Wall Street Journal goes into creepy depth about Michael Holtz and Megan Genualdi's West Village New York apartment. Holtz bought four units on the building's second floor back in the 2000s, but when he couldn't flip them, he started to get creative.
First, the couple combined two of the four apartments to form their main home. But the apartment has monster ceilings, so Holtz says he felt like a miniature person on some kind of basketball court.
New York City has rules that prevented the couple from adding more square footage. That includes lofts or anything with a solid floor.
But there was nothing preventing a netted floor.
So, that's what they did, building a spiral staircase up to their two "treehouses" with "netted seating."
There is always a way. Especially if you have a ton of money.


News By The Numbers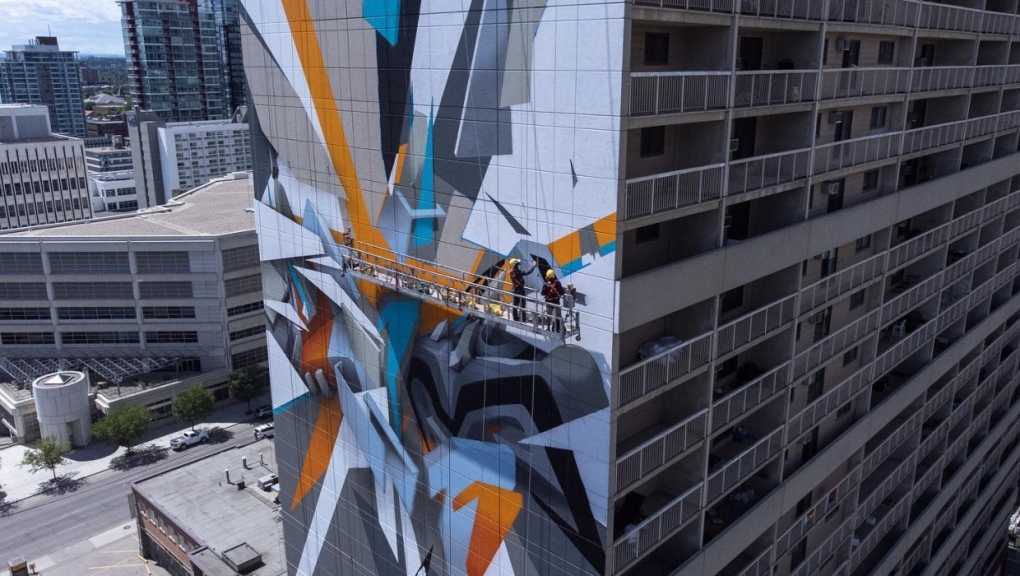 95 meters. That is now the height of the world's tallest mural. German graffiti artist Mirko Reisser, known as DAIM, painted the mural in Calgary.
​​​​​11. That is how many cases of beer a man tried to shoplift from a Safeway in Seattle. He brought his own cart and was arrested while waiting at the bus stop across the street.
33%. That is how much hate crimes in California surged last year, led by racism and homophobia.
109. That is how many live animals were found in a woman's luggage at a Bangkok airport.


What's Trending?

credit: twitter
Radio Shack is trending because the electronics store had a social media nightmare Wednesday when its social media manager went on a rant.
Cameron Diaz is trending. She's coming out of retirement to star in a Netflix action-comedy with Jamie Foxx.
NICKI'S RETURN is trending because the U.S. rapper is also recently un-retired. People are very excited for her July 1 performance at the Essence Festival of Culture in New Orleans, LA.


Share The Love
Become a friend of Morning Invest by sharing this newsletter with someone you love.
When you do, we don't just give you a pat on the back and say, "Well done old sport." We give you actual rewards that'll make everyone jealous.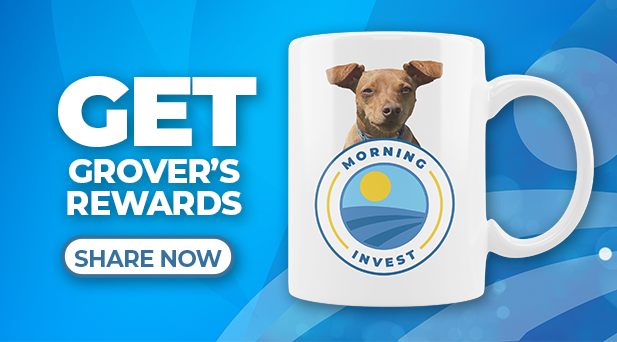 Or copy & paste your referral link to others: