| TOGETHER WITH | |
| --- | --- |

Happy Monday. Happy pi day! Today is the day to pig out on pizza, plunge into some pie, or wow/bore everyone with all the digits of pi you know. Here are the first 100 to get you started: 3.1415926535 8979323846 2643383279 5028841971 6939937510 5820974944 5923078164 0628620899 8628034825 3421170679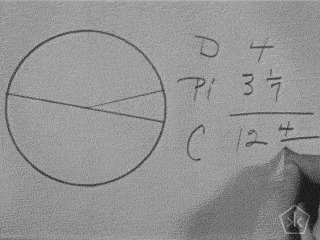 credit: giphy
In Case You Missed It.
🇷🇺 Western allies are ending normal trade relations with Russia. The U.S. has also blocked Russian imports like seafood, vodka, and diamonds.
🇺🇦 The European Union will not fast-track membership for Ukraine as President Zelenskyy requested.
🫀 The first pig heart transplant patient has died, two months following the surgery.
⛽️ Europe is giving itself just five years to end its dependence on Russian oil and gas, pledging to break ties by 2027.
🇮🇱 Israel passed a law denying citizenship to Palestinians married to Israeli citizens, replacing a temporary law that expired last July.
Coronavirus Update: 😷


| | | | |
| --- | --- | --- | --- |
| | Bitcoin | $38,770.67 | |
| | | | |
| --- | --- | --- | --- |
| | Ethereum | $2,578.39 | |
| | | | |
| --- | --- | --- | --- |
| | Cardano | $0.8042 | |
| | | | |
| --- | --- | --- | --- |
| | Dow | 32,944.19 | |
| | | | |
| --- | --- | --- | --- |
| | S&P | 4,204.31 | |
| | | | |
| --- | --- | --- | --- |
| | Nasdaq | 12,843.81 | |
*Stock data as of market close, cryptocurrency data as of 5:00am EST.
Markets: Investors are having a Chinese panic this morning as Beijing's close relationship with Russia raised risks for mainland companies. The sell off follows a report that showed Russia has asked China for military assistance for its war in Ukraine.


North Korea: Don't You Forget About Me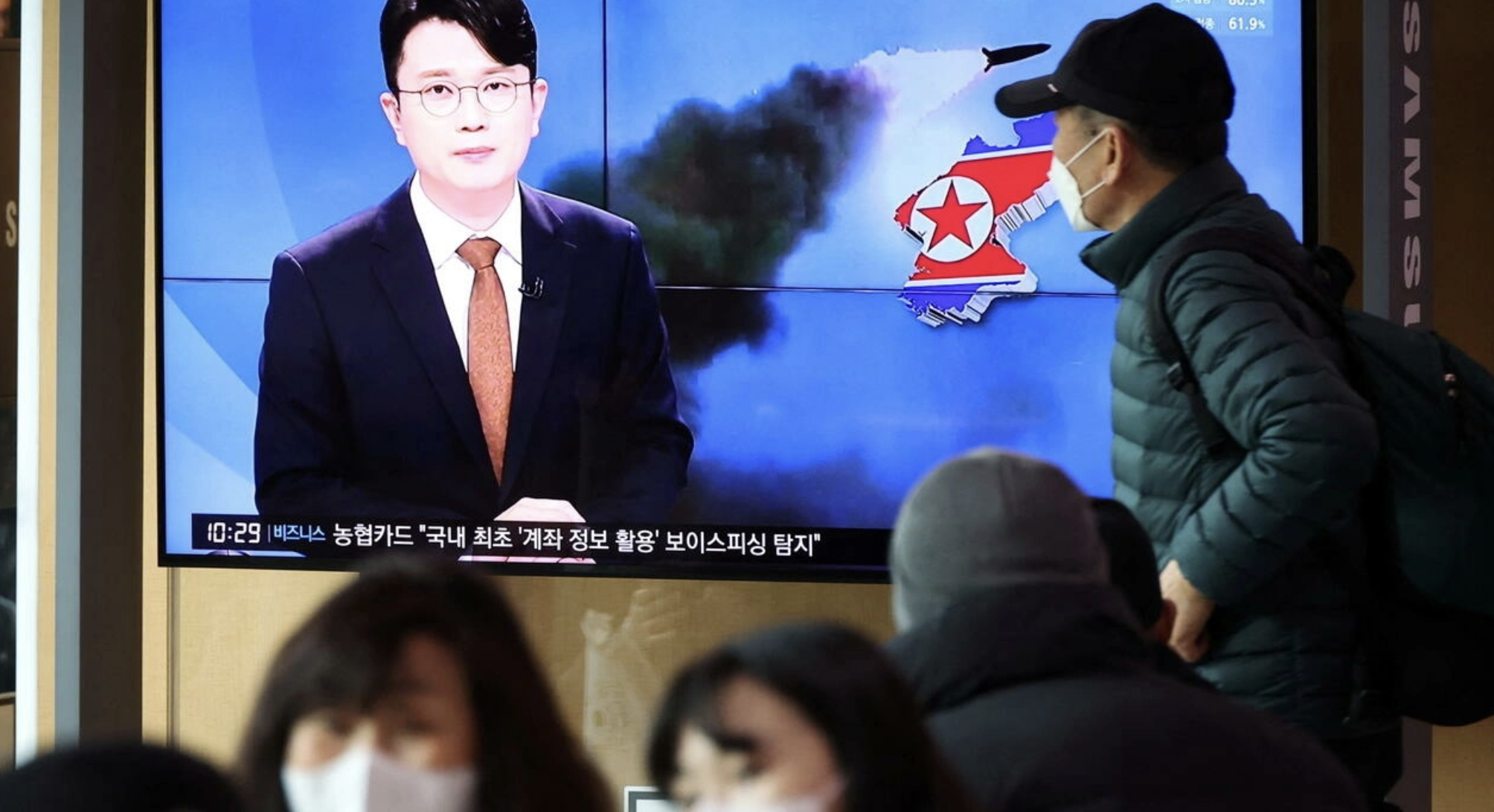 credit: getty
Putin's war in Ukraine is the focus of the world right now so naturally North Korea decided to test massive new missiles.
U.S. intelligence has found that the tests are part of a new intercontinental ballistic missile (ICBM) system that North Korea showed off in a 2020 military parade.
No, no, no, North Korea says. These tests? They're just for a spy satellite the country is developing.
The U.S. isn't buying it, and they're talking fresh sanctions to make it harder for North Korea to get the technology and equipment it needs to set the world on fire. The U.S. still wants diplomacy, but not when "spy satellites" are on their way.
Back in January, North Korea said it was reconsidering its moratorium on testing long-range missiles and nuclear weapons, so anyone could see this new escalation coming. There's also the fact that, according to France24, the country "has conducted nine weapons tests this year, including of banned hypersonic and medium-range ballistic missiles."
Newly elected president of South Korea Yoon Suk-yeol has said he's not here to make friends with North Korea. We'll see if this changes his thinking.


Vigilante Legislation On The Rise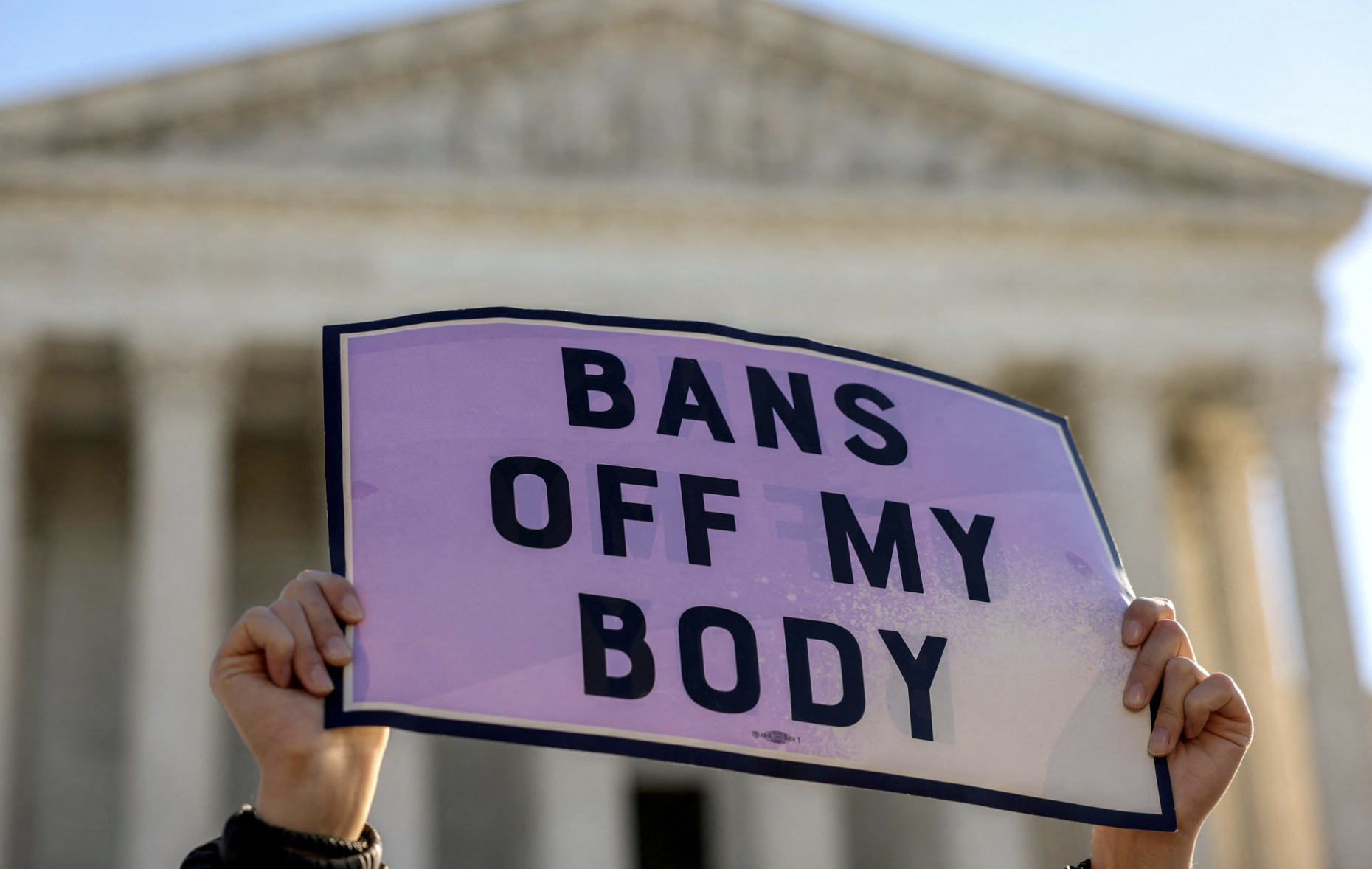 credit: reuters
Most people in the U.S. value their freedom and liberty. Until it doesn't align with their thoughts, of course. But how to control the opposition?
Texas found the answer with its abortion ban, which allows random people to sue anyone they think might be involved in offering abortions. This vigilante legislation gets around the pesky U.S. constitution because courts aren't keen on striking down the law when it's not state officials who would enforce it. The Texas Supreme Court's decision Friday allowing the law to stand is the latest example of this obstacle in action.
Great idea, the other states said. Vigilante legislation has now popped up in over three dozen states, from vigilantes turned on teachers in Florida who teach about race or say "gay" to those targeting gun manufacturers in California. Texas wanted in on the party, too, copying itself recently when it banned gender-affirming care for minors. The new directive courtesy Governor Abbott and AG Paxton (which says this care has always been illegal in the state because it's "child abuse") tells teachers, nurses, etc. to turn informant if they see anyone under 18 getting gender-related care. A judge temporarily halted the nine open investigations into this "abuse" pending further legislation, so we'll see how far this nightmare goes.
Authoritarianism is rising around the world, both explicitly and in the shadows. And what is authoritarianism without citizens who will spy for the government? It seems like these truths are extremely self-evident.


Take A Deep Breath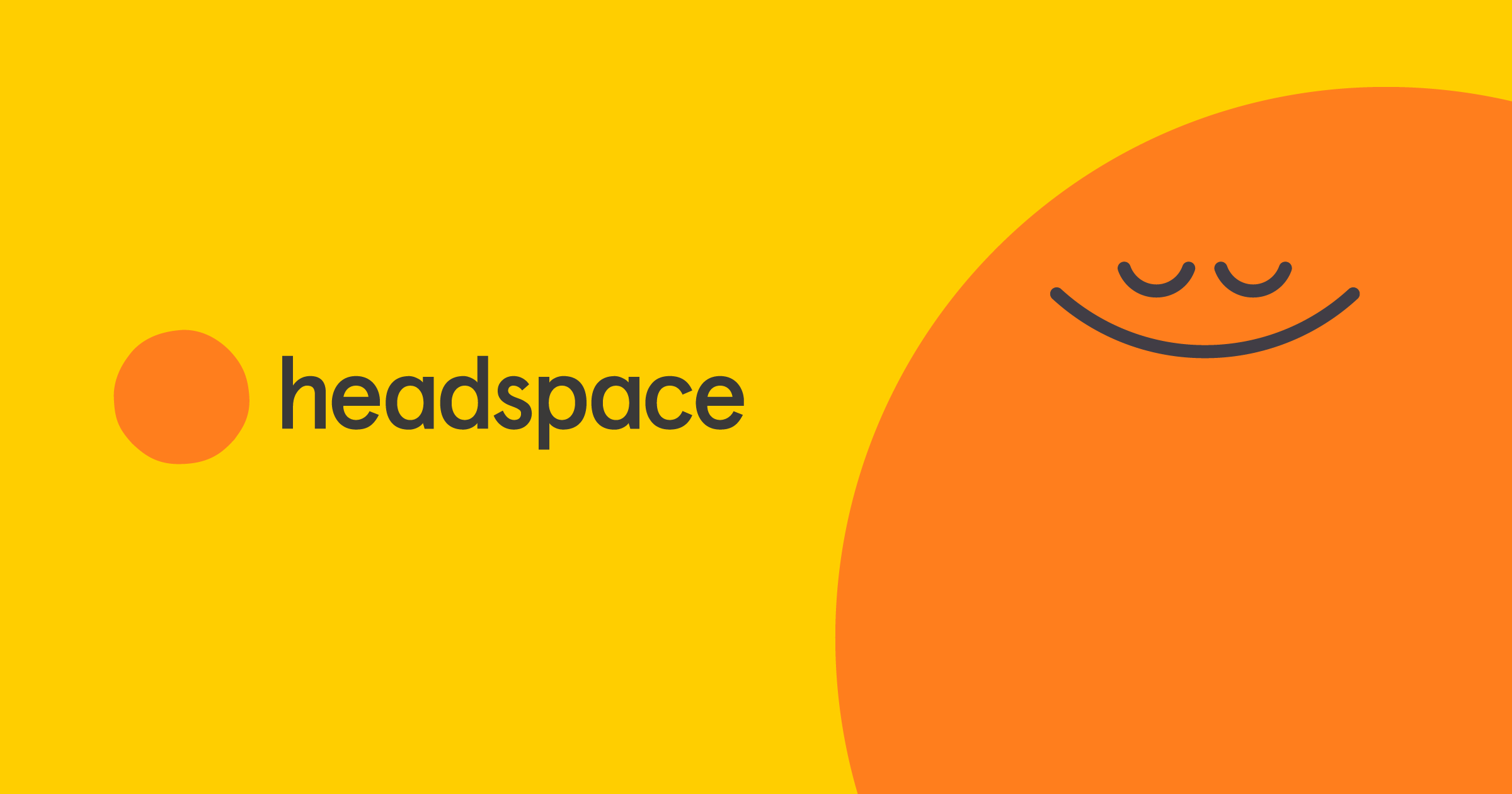 Wouldn't it be great if there were a pocket-sized guide that helped you sleep/focus/act/be better? There is. And, if you have 10 minutes, Headspace can change your life.
Headspace is your daily dose of mindfulness in the form of guided meditations in an easy-to-use app.

Headspace is one of the ONLY meditation apps advancing the field of mindfulness and meditation through clinically-validated research.

So, whatever the situation, Headspace really can help you feel better. Overwhelmed? Headspace has a 3 minute S.O.S. meditation for you.
You deserve to feel happier, and Headspace is meditation made simple. Go to headspace.com/invest/ You will get a FREE ONE-MONTH TRIAL with access to Headspace's full library of meditations for every situation.


Art as Protest in Ukraine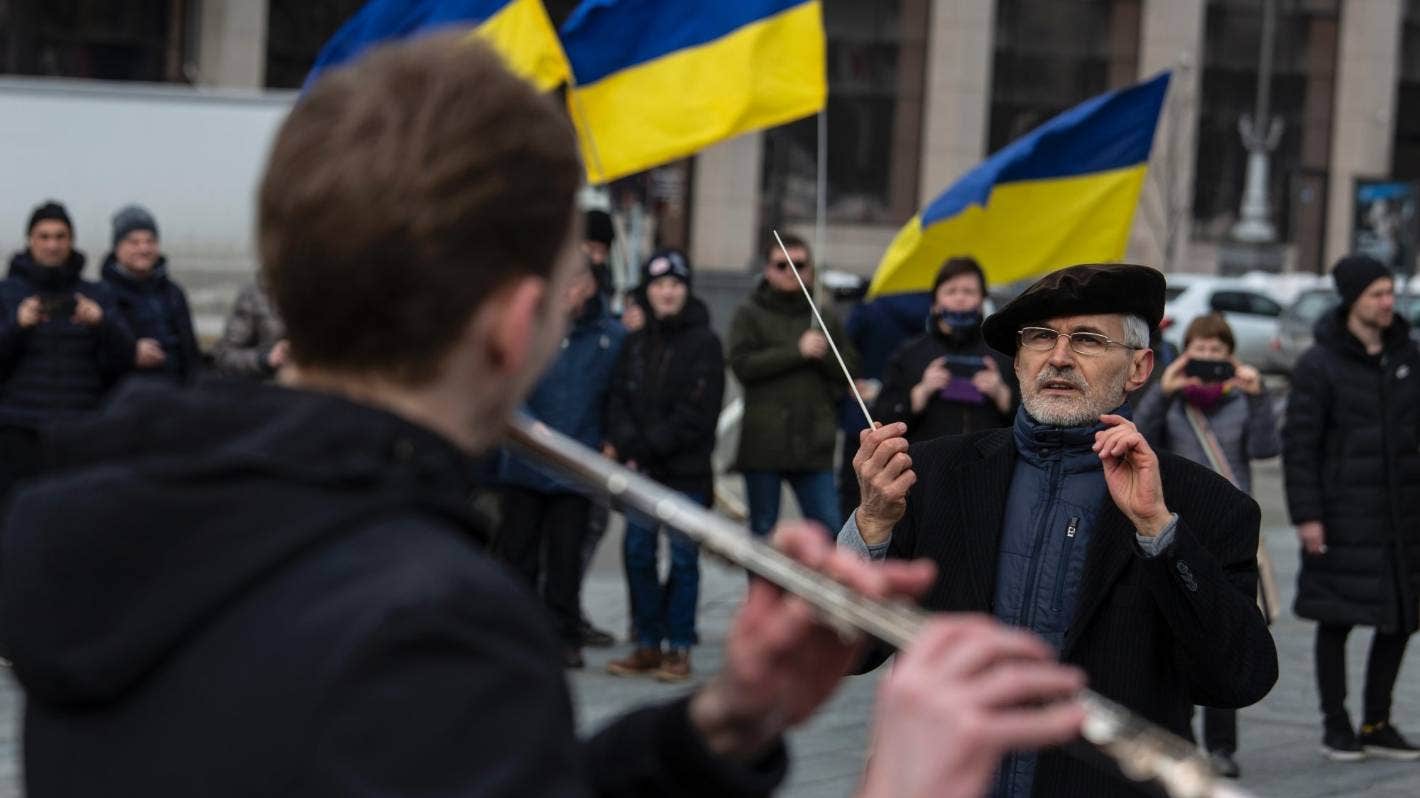 credit: wapo
Ukrainians and Russians are both protesting Russia's invasion of Ukraine, using signs, marches, and their voices to show strength, thought, and passion. And some are using art.
Music in the Square
In freezing temperatures, the Kyiv-Classic Symphony Orchestra gathered to give a 25-minute concert last Wednesday in Kyiv's central square. The ensemble played the Ukrainian national anthem and other Ukrainian music, and finished with shouts of "Slava Ukraini!" The concert ended just before the next air raid siren went off.
Destruction Art
Ukrainian photographer Valeria Shashenok is taking to TikTok to turn the war and destruction around her into art. She is currently sheltered in an underground bunker in Chernihiv, Ukraine. When asked why she's taking the videos, she told CNN, "I feel it's like my mission to show people how it looks in real life. That it's real life, and I'm here."
Let it Go
A lot of Ukrainian people are taking refuge in bomb shelters, which is not what anyone would choose. But one young girl helped make life in a Kyev bomb shelter a little easier when she sang "Let it Go" from Disney's "Frozen" for the other people inside.


Borrowed for 125-Years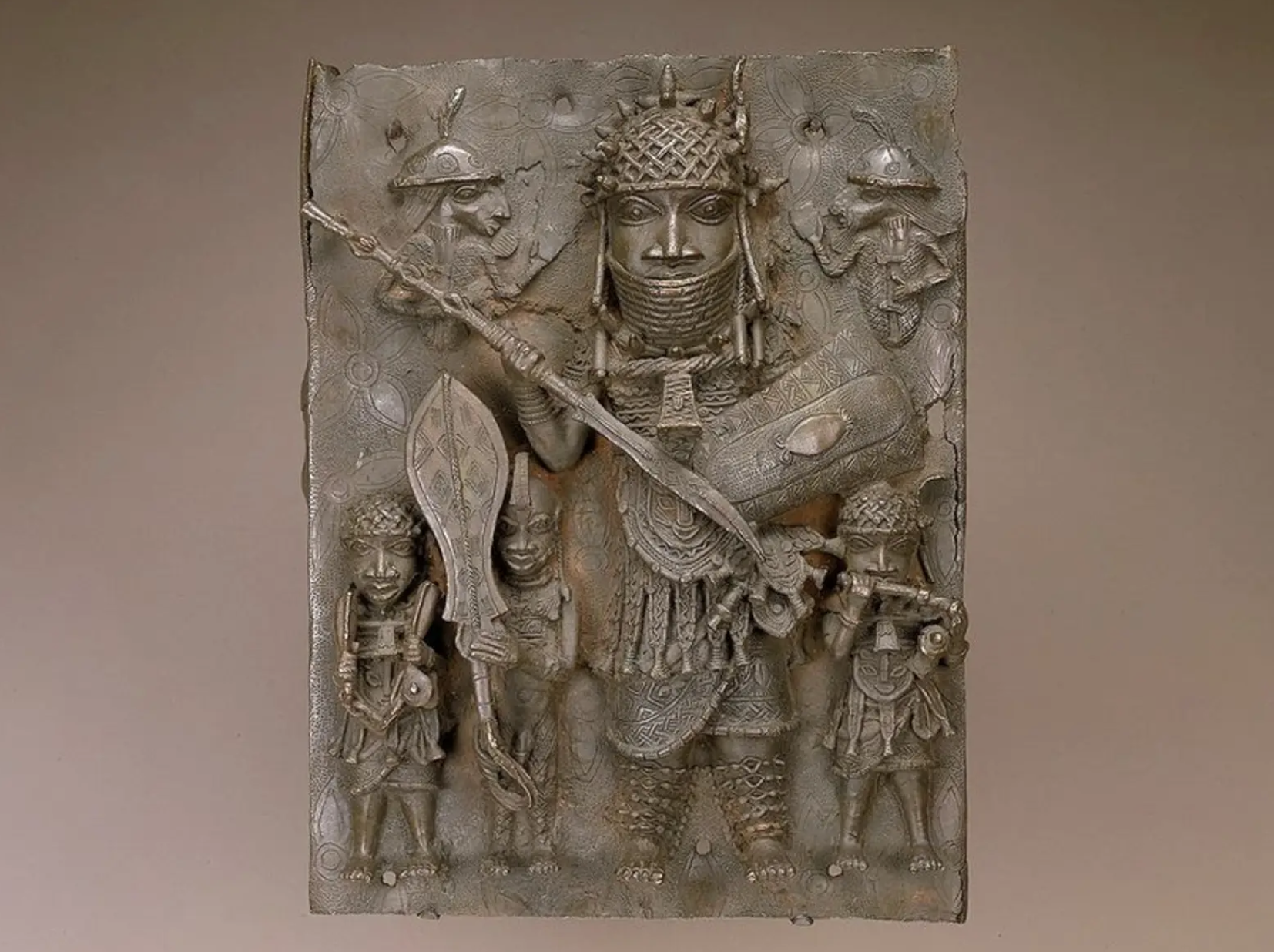 credit: smithsonian
The Smithsonian wants to return some majorly overdue items, 125 years past due.
Washington D.C.'s Smithsonian Institution, the world's largest museum, is set to enter into a major restitution agreement with Nigeria to return most of its Benin bronze collection. The Smithsonian's Board of Regents still needs to approve the agreement.
Though some of the items still need to be verified, most/all of them were stolen during the British invasion of Benin in 1897. The name "Benin bronzes" actually includes art made from ivory, brass, and bronze.
The Smithsonian is hoping to keep some items on long-term loan from Nigeria, but most of the collection–as long as the Regents sign off on returning it to where it belongs–will find home at the ​​National Museum of Benin in Benin City.
Hopefully this encourages other museums to follow suit! I definitely like the idea of going to a museum and NOT finding a display of loot stolen from places that were conquered.


News By The Numbers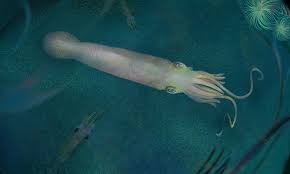 328 million. That is how old a newly discovered fossilized vampire squid is. Scientists have named it Syllipsimopodi bideni, after U.S. President Joe Biden. Canadian researchers apparently bestowed the honor (?) because of Biden's plans to fight the climate crisis. I guess it's better than the wormy thing that buries its head in the sand, otherwise known as Dermophis donaldtrumpi. We're not making up that last part.
5%. That is how much the U.S. Latinx population was undercounted in the 2020 Census, data shows, over three times the undercount total for the last census in 2010. Same for Native Americans and Native Alaskans on reservations. Black people, who are also typically undercounted, were also undercounted more in 2020: 3%. Non-Hispanic white people and Asians were overcounted. And don't forget! The census can affect pretty much everything in the country.
$1.5 trillion. That is the government funding package that the U.S. Congress passed to prevent a shutdown. It includes $13.6 billion in aid for Ukraine and will keep the government running until September.
1 in 5. That is how many U.S. election officials say they are going to quit before the 2024 election. I do not blame them.
988. That will be the number to call in the U.S. for help with a mental health crisis starting in July.


What's Trending?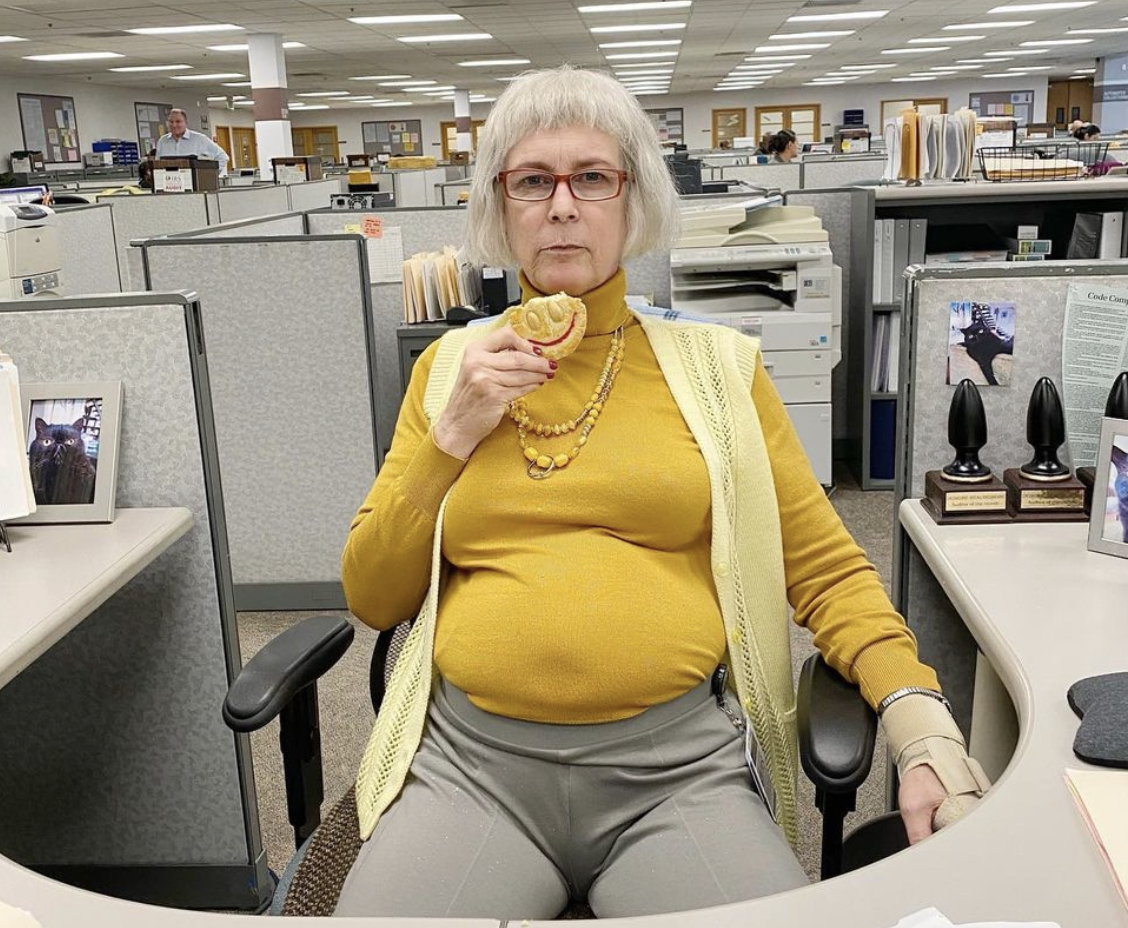 credit: instagram
Jamie Lee Curtis is trending because she refused prosthetics and set her muscles free to show her natural body in the new film "Everything Everywhere All at Once" (which everyone has now heard of)
Naomi Osaka is trending because the Japanese tennis star got heckled during her defeat at the BNP Paribas Open in California and the video went viral..
Will Wade is trending because LSU's men's basketball coach was fired for a whole lot of misconduct.
Jane Campion is trending because New Zealand's "Power of the Dog" director responded to actor Sam Elliot's rant about what business she has directing a Western, generously saying she thought it was "a little bit sexist."


Today's Live Show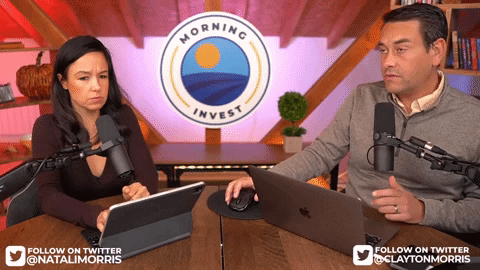 JOIN US TODAY AT 9AM EASTERN TIME
Join us on today's live morning show. We've been saying the real story is what happens with China and today we're looking at China's involvement in Ukraine. Plus the US government is cracking down on what it calls extremism. We'll look at the latest moves from the Department of Homeland Security. Click here to RSVP and I'll see you at 9 AM Eastern.


Share The Love
Become a friend of Morning Invest by sharing this newsletter with someone you love.
When you do, we don't just give you a pat on the back and say, "Well done old sport." We give you actual rewards that'll make everyone jealous.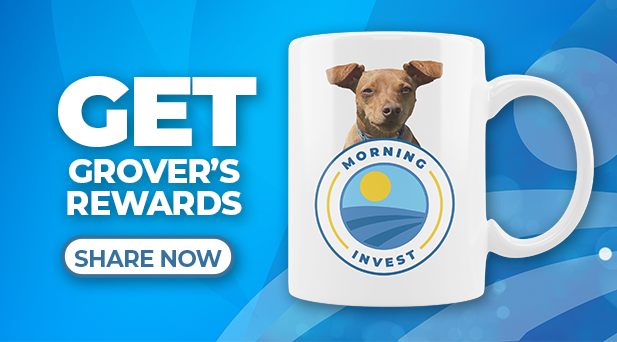 Or copy & paste your referral link to others: