| TOGETHER WITH | |
| --- | --- |
Happy Friday. Hong Kong now has a 5-hour bus tour that will put you to sleep. Or that's what the "Sleeping Bus Tour" hopes to do. We didn't know we could make money on that, did we, parents?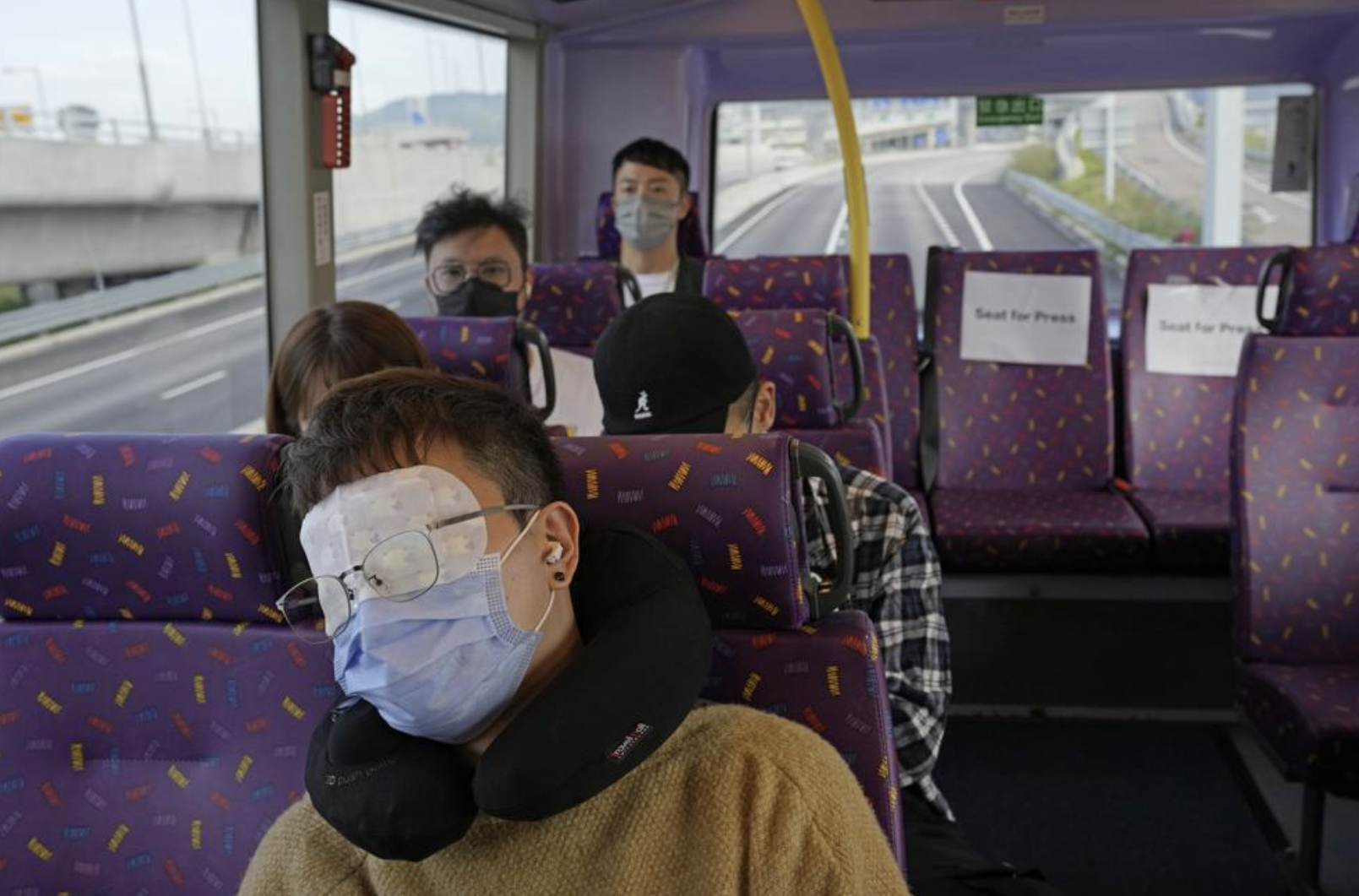 credit: ap
In Case You Missed It.
🥵 The National Intelligence Estimate, released Thursday, is the first U.S. intelligence report to analyze the link between national security and the climate crisis. It doesn't look good.
☔️ Storms are heading west in the U.S., bringing lots of rainfall to the parched West Coast.
🔫 Actor Alec Baldwin fired an unloaded prop gun that killed cinematographer Halyna Hutchins and injured director Joel Souza on the set of the Western feature film on location in New Mexico. Baldwin was questioned and released.
🤦‍♂️ Facebook's Oversight Board said Facebook withheld information from them when they were examining the platform's ban of Donald Trump. They're not happy about it.
🚨 The U.S. House of Representatives voted to hold Steve Bannon in contempt. It now goes to the DOJ, where Attorney General Merrick Garland says he will apply "facts and law."
Coronavirus Update: 😷 Total confirmed cases as of 12:45 p.m. ET on Thursday: 45,234,901 — Total deaths: 731,541
| | | | |
| --- | --- | --- | --- |
| | Bitcoin | $63,091.90 | |
| | | | |
| --- | --- | --- | --- |
| | Ethereum | $4,139.54 | |
| | | | |
| --- | --- | --- | --- |
| | Cardano | $2.20 | |
| | | | |
| --- | --- | --- | --- |
| | Dow | 35,603.08 | |
| | | | |
| --- | --- | --- | --- |
| | S&P | 4,549.78 | |
| | | | |
| --- | --- | --- | --- |
| | Nasdaq | 15,215.70 | |
*Stock data as of market close, cryptocurrency data as of 5:00am ET.
Markets: Bitcoin hit a new all time high before crashing 87% on Binance's US Exchange. Don't worry BTC didn't actually hit $8,200 it was just a bug. This is the latest in a string of recent high-profile trading problems in crypto.
Economy: President Biden announced that gas prices will continue to be soar into 2022.
Infrastructure: Things are not going the way President Biden planned as a growing chorus of progressive Democrats are calling for him to "kill the bill" because it doesn't go far enough. Moderate Democrats Joe Manchin and Kyrsten Sinema are drawing a line in the sand saying they will not support a bill that exceeds $2 trillion. Republicans are sitting back watching.
CONFORMING LOAN

Program

Rate

Change

APR

Change

30 year
2.91

%

0.02%

2.98%

0.02%

15 year
2.21

%

0.10%

2.31

%

0.10%
Striketober and The Great Resignation (Americans Like Naming Things)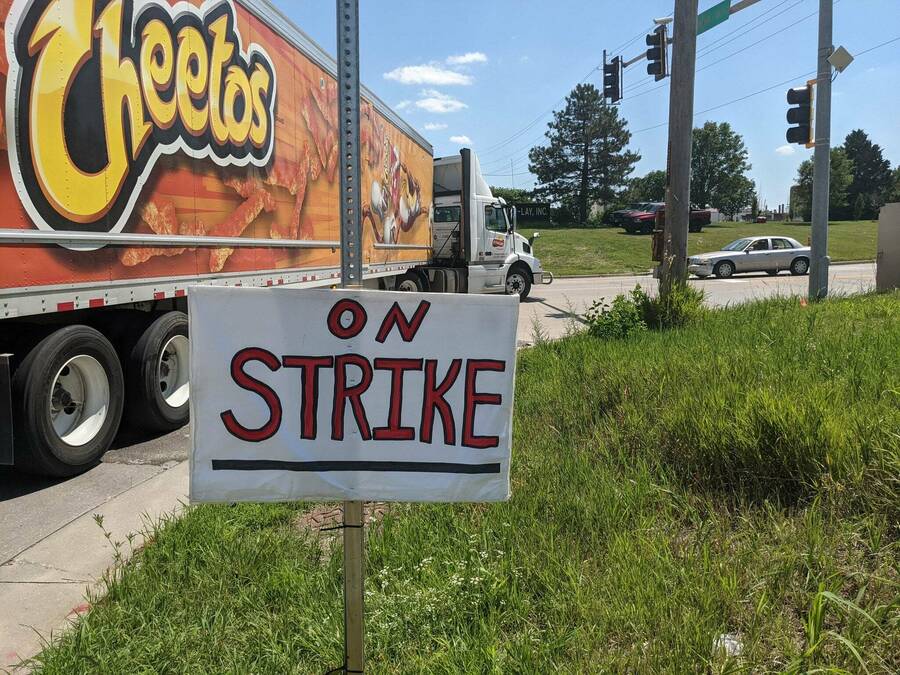 credit: getty
Almost 3% of America's workforce quit their jobs in August, a record month in a year where about 30,000 workers have done the same. Experts are pointing to many reasons for what some are calling "The Great Resignation," including a renewed interest in flexible work situations following pandemic lockdown, lack of child care, burnout, and more.
But the estimated 100,000+ workers who have gone on strike this 'Striketober' point to what could be one of the main reasons for The Great Moving On: workers are over being treated like they're not what keeps a company alive.
Many of these workers are seeking better pay and conditions for what are often COVID-unsafe minimum wage jobs. This issue is likely one explanation for the 10.4 million 'Help Wanted' signs around the country, as demand for workers beats out supply.
Bah! Humbug This Christmas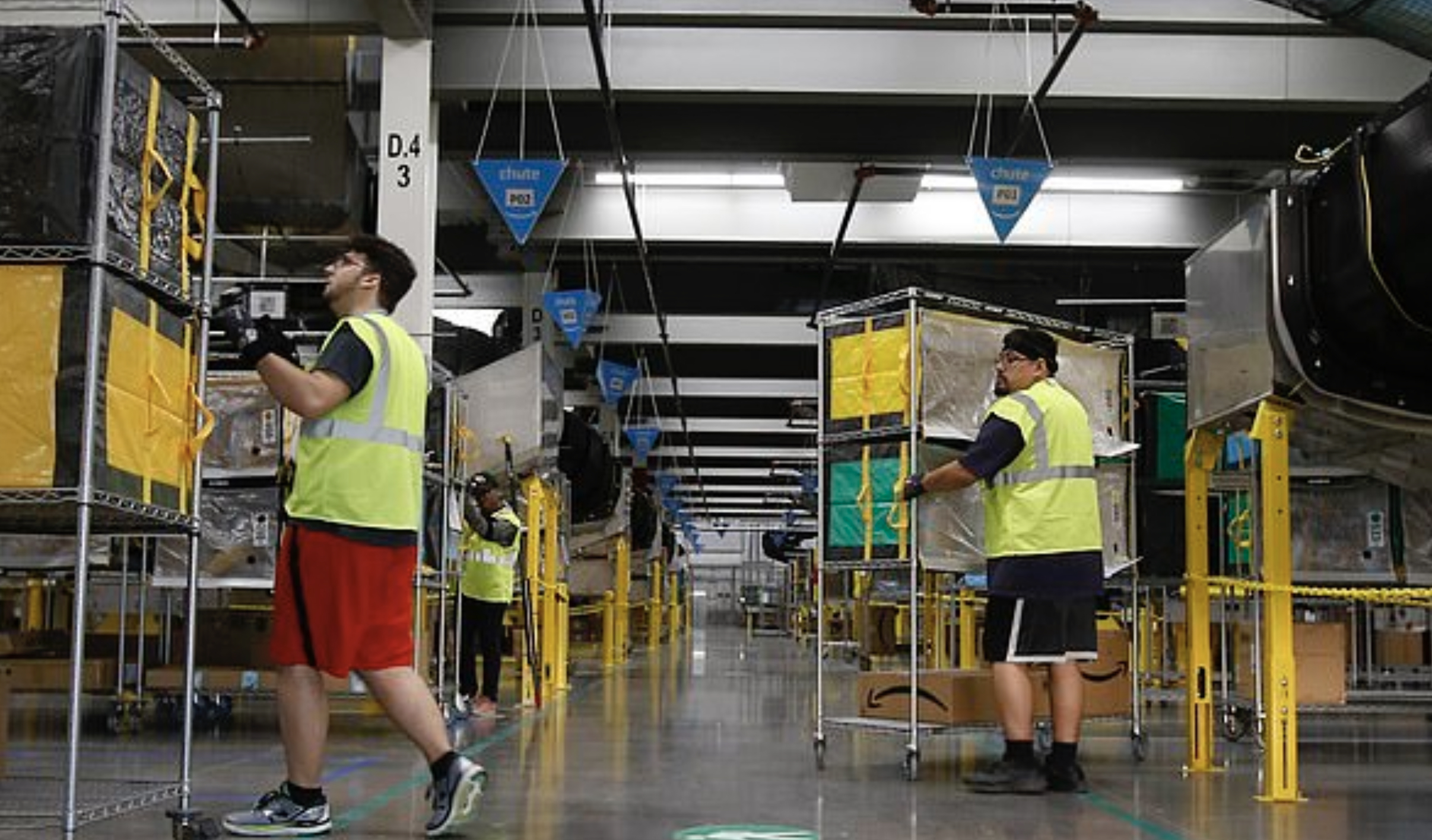 credit: ap
Inflation, supply chain issues, labor shortages… Holiday shopping is going to feel a bit like a race to the finish this year. But the 2021 Deloitte Holiday Retail Survey shows we are ready to shell out the big bucks. Well, rich people are at least.
According to the website, the report shows that "consumers and retail executives have adapted to the next normal. Four key insights emerged from our survey. Spending is up YoY, buoyed by high-income households. Digital remains strong, and as health- and safety-related anxiety lowers, consumers are returning to experiences."
Yahoo Finance drills down further into the report, noting that each (rich) household will run an average holiday spending tab of $1,463 this year, up 5% from 2020. High-income households are planning to spend five times more than low-income households.
Expect more crowds this year, too, as we all edge out of our pandemic shells. The number of people who have pandemic fear about shopping in-person decreased from 51% in 2020 to 40% in 2021.
Sponsor: Rothys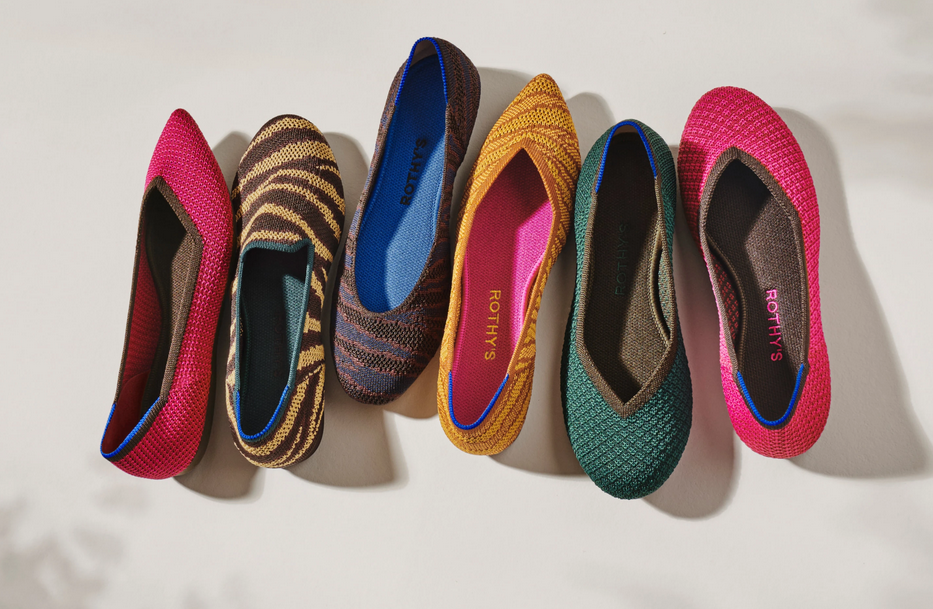 Rothy's always believed there's a better way to do things: One that puts the planet and its people first. From better materials, to manufacturing and finally to recycling, they're committed to closing the gap at every step.
You've probably heard your wife, sister, mother, daughter or friends talk about their love of Rothy's women's shoes. Well now, they've brought their sustainable materials, washable design and innovative craftsmanship to men's shoes.

Looking good and feeling great just got easier thanks to Rothy's innovative approach to shoe design. From the unbeatable comfort to the fact that you can wash them, these shoes check every box.

If you hate when your favorite white sneakers or light colored shoes get dirty, Rothy's men's shoes are for you. Their innovative washable construction means your shoes look like new with every wash.

For all the sustainability fans out there, Rothy's men's shoes are knit with 100% recycled materials. Even the sneaker laces are made from plastic water bottles!

No wonder Rothy's best-selling men's shoe—The Driving Loafer in Navy—gets a five star review from almost every customer.
Upgrade your shoe game with new men's options from Rothy's. Head to rothys.com/invest to discover what the hype is all about.
Joe Manchin Teaches Us How To Spell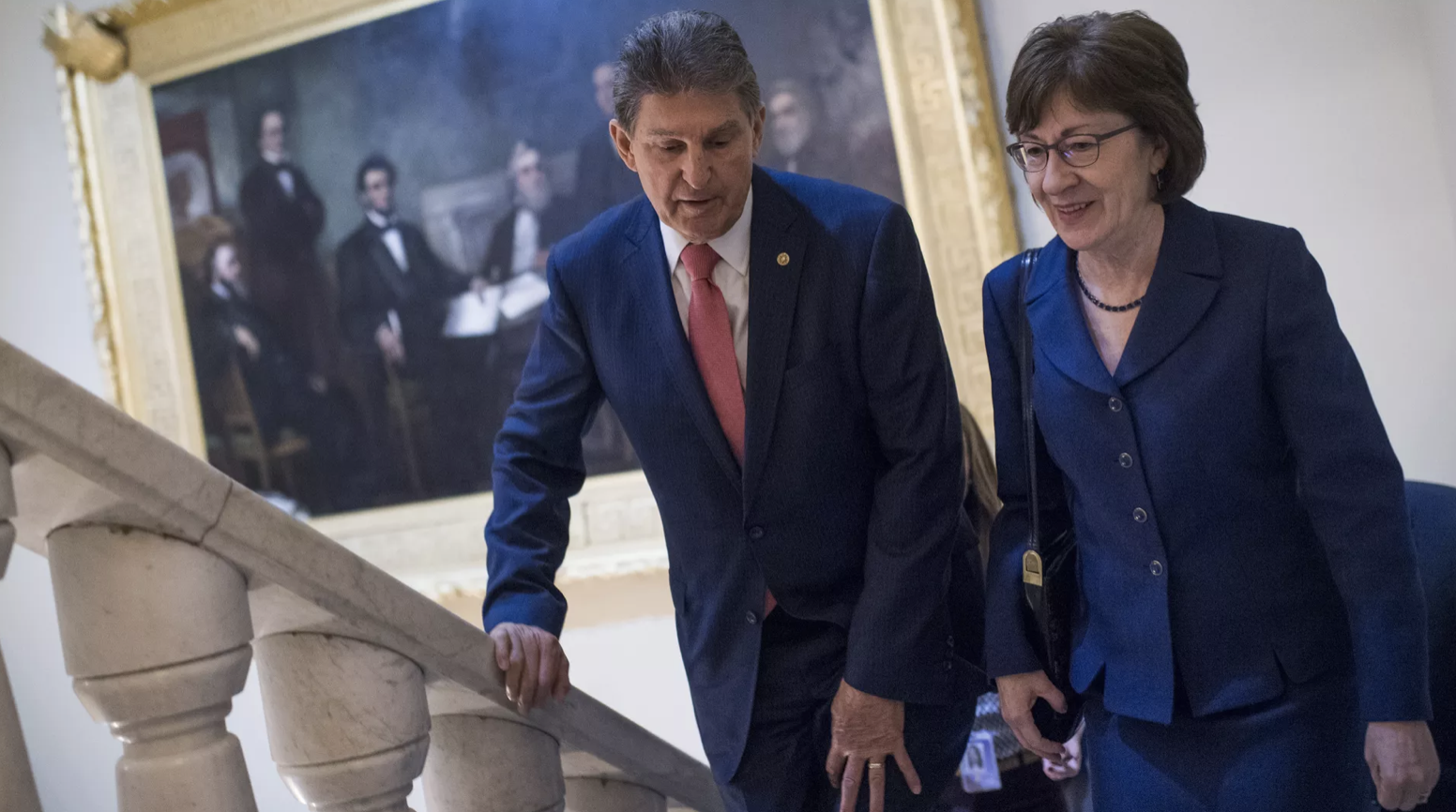 credit: ap
Rumor has it, West Virginia Senator Joe Manchin might not be a Democrat much longer. Not if things don't go his way on the "Build Back Better" bill.
Buzz is building that Manchin is considering taking his ball and going home, leaving the Democratic Party if the ten-year infrastructure bill doesn't shrink from $3.5 trillion to $1.75 trillion.
He's got it all planned out, according to "associates," including registering as an "American Independent." Still no word on which party he would caucus with in this scenario, but if he goes Republican, that would flip control of the Senate to GOP hands.
Manchin has denied this was a possibility in the past. When asked about the latest gossip, he said, "I can't control rumors, and it's bull****, bull**** spelled with a B, U, L, L, capital B."
Barbados Bucks The Crown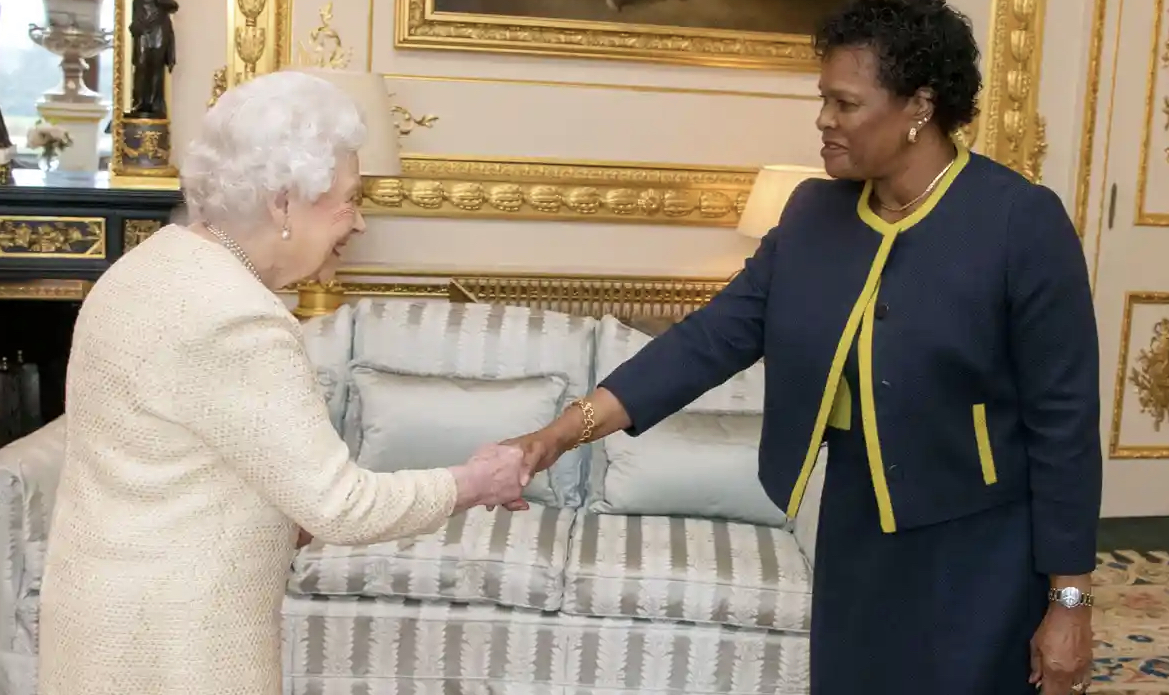 credit: pa
Barbados elected its first president and IT'S A WOMAN!
In September 2020, the island announced plans to bid farewell to Queen Elizabeth and become a republic. Well, the former British colony's parliament voted Wednesday and went almost unanimously for Barbados' governor general Dame Sandra Mason to take on the head of state role.
The island is weeks away from officially becoming a republic and Mason will be sworn in on November 30, which is also the 55th anniversary of the island's independence from Britain.
Prime Minister Mia Mottley said she hopes Mason will be "a mobilising force and a unifying force to allow us to fight battles that hitherto in an independent Barbados we have not had to fight".
News By The Numbers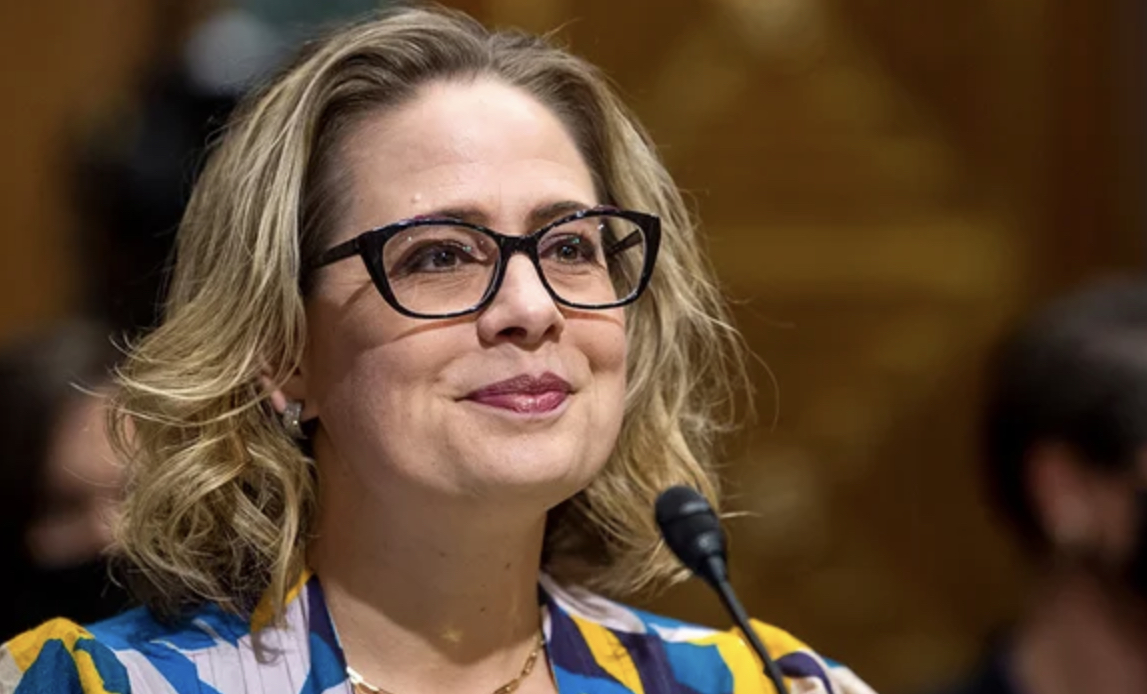 5. That is how many U.S. veterans resigned from Democratic Senator Kyrstin Sinema's advisory board, calling her one of the "principal obstacles to progress."
57 months. That is the maximum sentence for manslaughter in Minneapolis. It is the sentence the Minneapolis police officer who fatally shot the unarmed Justine Damond in 2017 has to serve.
$75 million. That is how much money Southwest lost when it canceled over 2,000 flights.
400%. That is how much the stock of a Donald Trump-linked SPAC surged on Thursday due to its role in Trump's TRUTHy social media venture.
Implanting Pig Parts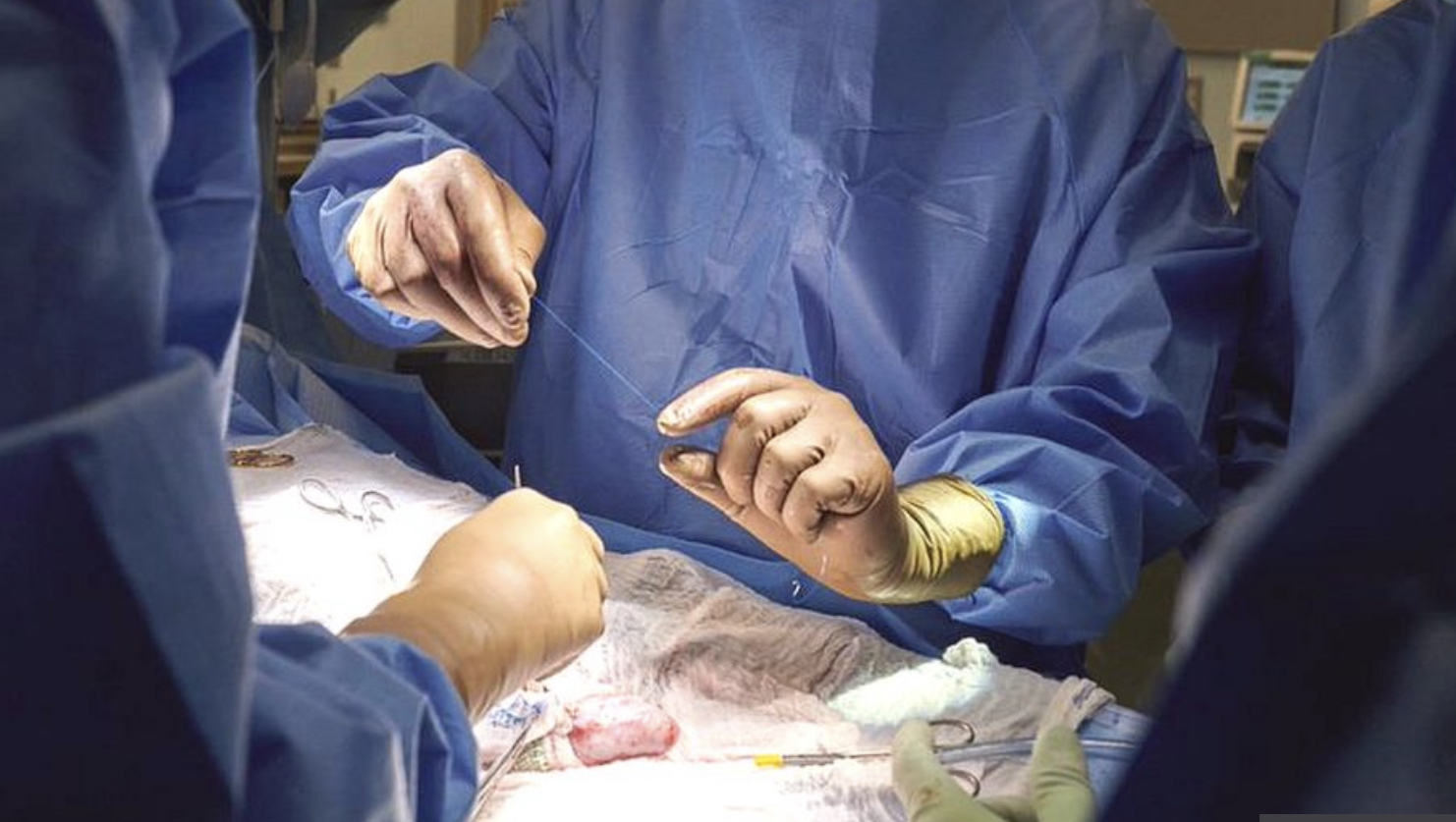 credit: reuters
Can pigs check the organ donor box on their driver's license?
U.S. surgeons transplanted a pig kidney into a human person. And it worked! Did all the things human kidneys are supposed to do! (The pig kidney was transplanted into a brain-dead organ donor whose family agreed.)
While the wide use of this kind of transplant is still a long way out–the work has yet to be peer-reviewed and published–pigs could be a solution to donor shortages.
Of course, ethics. But that's not a surgeon's job. Their job is to figure out if we can. Then we move to whether we should.
Today's Live Show
STIMULUS BATTLE EXPLODES: BIDEN CALLS OUT MANCHIN AND SINEMA
Join us on today's live morning show. We'll be analyzing Biden's town hall where he called out Manchin and Sinema by name. We've got a jam packed show for so please join us right here. Click here to RSVP and I'll see you at 9 AM Eastern.
Share The Love
Become a friend of Morning Invest by sharing this newsletter with someone you love.
When you do, we don't just give you a pat on the back and say, "Well done old sport." We give you actual rewards that'll make everyone jealous.