| TOGETHER WITH | |
| --- | --- |
Happy Thursday.

Former First Lady Melania Trump carried a $75,000 Hermés Birkin bag as she exited the White House, setting an exorbitant new standard for the phrase "Going out in style."
credit: afp
In Today's Newsletter:
President Biden signs a boatload of executive orders

Bernie Sanders wins the internet

Trump said he'd drain the swamp but he filled it back up 
In Case You Missed It
Bernie Sanders meme/ credit: twitter
Bernie Sanders won the Internet with his casual apparel and demeanor at the inauguration, which included mittens that were knit for him by a constituent.
 Stocks soared to record highs after the Presidential inauguration.
A woman in Ireland will get about $15,000 in a legal settlement because a Starbucks barista drew her with slanty eyes on her cup instead of trying to write out her Thai name.
This photo of a uniformed man kneeling at the grave of the President's son Beau Biden at the same time his father was sworn into office has gone viral and it's a tear-jerker.
World leaders celebrated the US Presidential inauguration.
Coronavirus Update: 
Total confirmed U.S. cases as of 6 a.m. ET Thursday: 24,438,935 — Total deaths: 406,162
CONFIRMING LOAN

Program

Rate

Change

APR

Change

30 year

2.81%

 0.02%

2.86%

0.03%

15 year
2.30

%

0.13%

2.38

%

0.14%
The Lead: A Brand New Day

credit: house.gov
The transition of American presidential power was in fact pretty dang smooth. What do you know!?
President Donald Trump left office with as much grace as the man is capable of while snubbing the inauguration of his successor. This video of him landing in Florida after his last Air Force One trip is trending because it shows Melania Trump is Over. It.
What's next?
And now we have a President Biden, whose administration was as new as freshly sharpened pencils and went right to work on Wednesday. The President signed a big stack of 15 executive orders the moment he sat down in the Oval Office for the first time. They include:
A federal mask mandate on federal property
Reversing the travel ban from Muslin and African countries
Reinstating the pandemic travel ban
Revoking permits for the Keystone XL oil pipeline
Rejoining the Paris Climate Accords
Stopping construction on the Mexican border wall
Rejoining the World Health Organization, which means that Dr. Anthony Fauci will participate in a global pandemic summit today
It was as though he took a big fat eraser to the Trump administration.  
The President now has to pass his economic stimulus plan but he has two friendly chambers of congress to do it. The Senate swore in three new Democratic members, giving Chuck Schumer the title of Majority Leader.
The press
The President's Press Secretary Jen Psaki showed herself adept at communicating with the press in her first White House briefing and committed to once again doing regular press briefings, something the Trump White House tossed out pretty quickly into the administration.
President Biden's first meeting with a foreign leader will be Friday with Canadian Prime Minister Justin Trudeau, who is said to be a bit put out about the President revoking permits for the Keystone pipeline. That should be fun.
The optics
As for the ceremony itself, it was star-studded and pleasant, and surprisingly peaceful. There were no rowdy Trump protests. In several state capitols, officials reported crowds of 1. We suppose that group let their steam out during the January 6 Capitol riots. That and a lot of them have been arrested for it. 
Promises Made, Promises Broken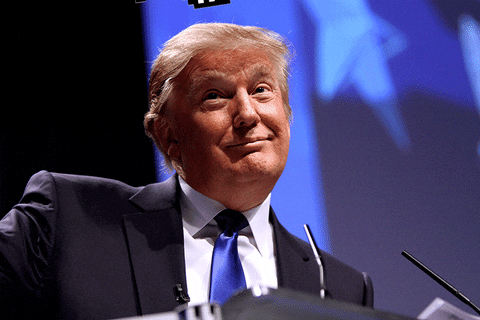 credit: giphy
Just before leaving office, former President Trump revoked Executive Order 13770. This is an ethics law that he himself put into place early in his administration. 
The law was intended to ban administration officials from lobbying the agencies where they worked for a full five years after they left government employ. This means that paid special interests would have a harder time breaking into legislation. It was a part of his "drain the swamp" campaign promise to keep dirty money out of Washington.
But now he filled that swamp back up by nixing that order. This means that people who worked in his administration can get high-paid lobby jobs to influence lawmaking on behalf of businesses, not people.
Consider that a government official may make a modest salary by Washington DC standards of around $200,000 per year. After a few years at that job, they can go off to make 3-4 times that much by working as a lobbyist and influencing lawmakers on behalf of big business. It is an abomination of our democracy and thanks to this executive order, it persists. 
Sponsor: Fund & Grow

What if you could get 0% interest funding in order to buy your first investment property. Or new equipment for your business? You can!
Fund and Grow sets you up with business credit cards with 0% interest rates. The best part is that they work directly with the banks to get you the maximum amount of funding.
When I first started working with Fund and Grow they were able to get me $176,000 with 0% interest. I used that to buy three rental properties that each cash flow around $1,000 a month. This is a fantastic way to kick start your investing journey. 
And the best part is you'll save $500 when you pre-qualify and watch the FREE webinar at this link right here. 
Why Did The Chicken Cross The Rhine?
credit: giphy
Germany will become the first country to ban the killing of baby chicks that are male. This law goes into effect in 2022.
Why would anyone want to kill a male baby chick? Because farmers don't want them to grow up to be roosters that cannot lay eggs and are not suitable for meat production. They can be aggressive and an economic burden on farmers who just want the girl chicks for their meat and eggs.
The practice of killing baby chicks is common and awful. In Germany, farmers will no longer be allowed to do this but they can use technology to prevent male baby chicks from being born in the first place by identifying the sex of the animal before it is hatched. 
News By The Numbers
credit: w.m. keck observatory/adam maka
21. That is how many bricks of cocaine were found hidden in shipments of bananas at a grocery store in Canada. Oops. Colombian drug dealers got a bit sloppy with their logistics.
60 pounds. That is how much weight a personal trainer purposely gained so that he could better understand his clients and model healthy weight loss by taking it back off.
1 million. That is how many views a TikTok video has featuring a kid asleep while his Tesla drives on autopilot. This is illegal. And stupid. And his mother helped him to film it. And we hope they both get arrested for it. 
Today's Live Show
credit: getty
Join us at 9 AM EST on our live show as we preview President-elect Joe Biden's massive stimulus package which could come together over the weekend. Be sure to subscribe and RSVP to our show right here. 
You're Not Going to Like This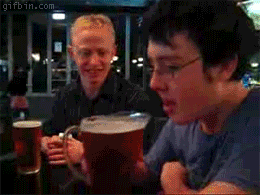 credit: giphy
Two new studies show that eating fried foods and drinking alcohol in moderation does not actually lead to good health. In fact, any amount of these things increase the risk of heart disease. We don't like these studies but we shall report the details responsibly.
In the European Society of Cardiology, a study of 108,000 people revealed that those who drank even small amounts of alcohol, akin to about 1 glass of wine per day, showed increased risk of heart disease. This is contrary to previous belief that people who did not drink were also at risk of heart disease. This study, which they claim is the largest study on alcohol consumption and long-term incidence of atrial fibrillation, shows a pretty direct cause-and-effect relationship between alcohol and heart problems.
Another study published in the journal Heart concluded that eating fried foods increases the risk of heart disease. Like directly. They call it a "linear dose-response relation." This was not a study involving participants. It was a content analysis of previous studies but we wouldn't toss it just for that. 
So this news sucks for people who love to singsong say "Everything in moderation." Sorry. 
Marine One Out
credit: giphy
The Marine One helicopter that flew President Trump and the First Lady to his Air Force One send off is being put to pasture. The VH-3 has served 11 presidents. It was first put to use during the Kennedy Administration and most famously featured in President Nixon's goodbye photo op with his two peace signs.
It is not this specific craft that served all 11 Presidents, but the model. Starting this summer, the Sikorsky VH-92A will replace these models and a Black Hawk-based VH-60N will join the fleet in 2023. President Biden will still have use of the VH-3 until then but this trusty steed won't fly another President into retirement.
It had a lovely send-off though. Marine One took a victory lap around Washington DC as the sun rose on the President's last day in office and it made for a stunning image of the copter against the city's monuments. 
Share The Love
Become a friend of Morning Invest by sharing this newsletter with someone you love.
When you do, we don't just give you a pat on the back and say, "Well done old sport." We give you actual rewards that'll make everyone jealous.