| TOGETHER WITH | |
| --- | --- |
Happy Friday. Next Friday is National Donut Day and DiGiorno has launched a pizza donut in advance of the occasion, which is exactly what it sounds like. They will give a box away on Twitter. We will not be competing.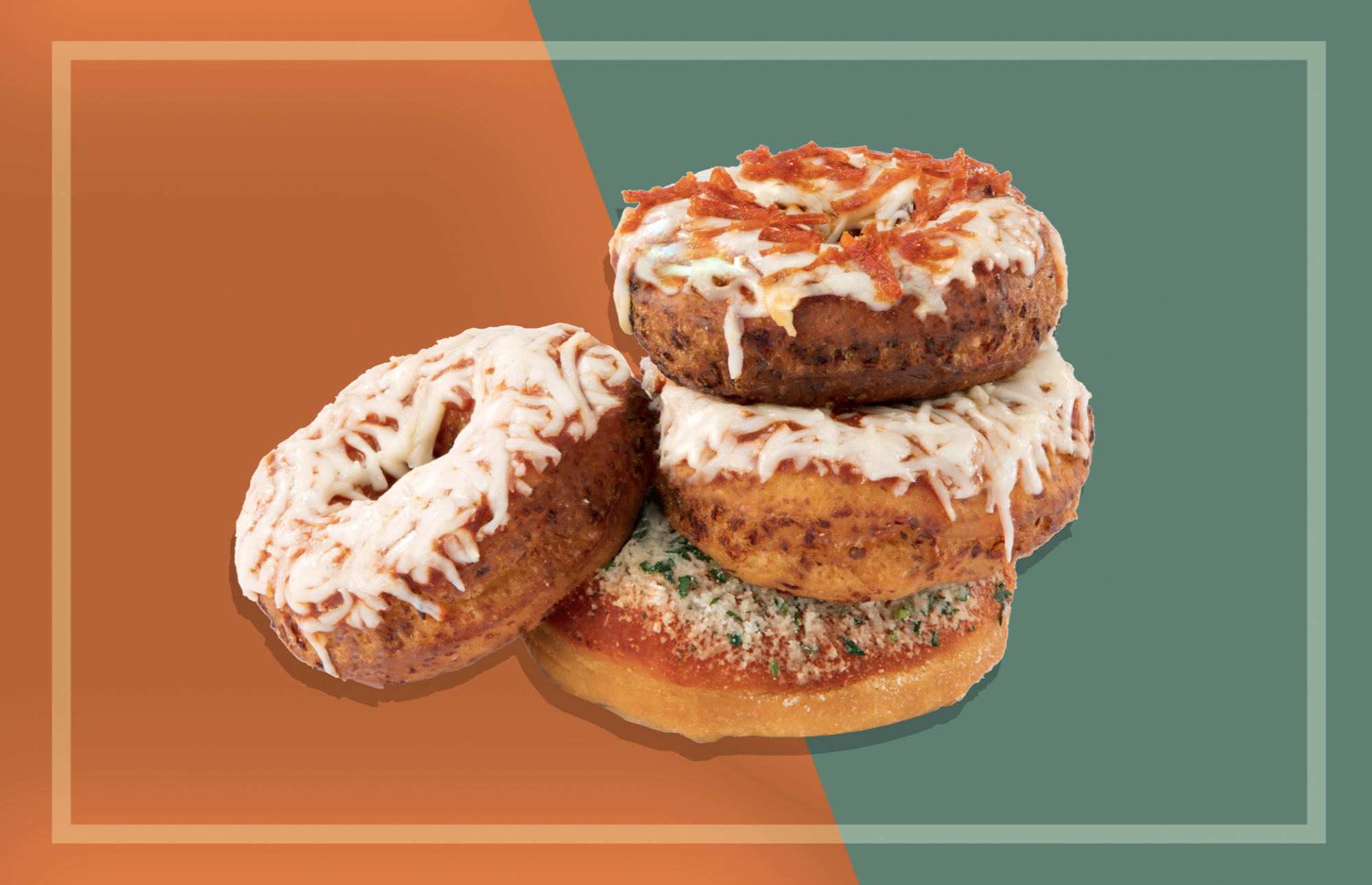 credit: digorno
In Case You Missed It.
✈️ The TSA is reminding people not to travel with guns through the airport this Memorial Day Weekend.
🗳 Matt Gaetz is considering a run for President in 2024.
🚨 Jobless claims hit a new pandemic-era low of 406,000 last week.
🦈 Researchers are predicting an increase in Great White Sharks in California.
📺 Kelly Clarkson will take over the daytime talk show time-slot vacated by Ellen DeGeneres next year.
🤦🏻‍♂️ Yearbooks at a New York high school are being recalled because a graduating senior wrote that his favorite book is "Mein Kampf."
🚌 The first driverless bus has taken to the streets in the UK.
Coronavirus Update: 😷 Total confirmed cases as of 8 p.m. ET on Thursday: 33,213,320 — Total deaths: 593,156 — Total tests: 461,869,272
India reported its lowest daily Covid cases since April 14.
California has launched a Covid vaccine lottery with a $1.5 million prize.
John Davis, the voice behind the singing group Milli Vanilli, died of Covid at the age of 66.
A new study shows that your body's immunity after recovering from Covid could last years and be more effective than a booster shot.
CONFORMING LOAN

Program

Rate

Change

APR

Change

30 year
2.81

%

0.05%

2.87%

0.05%

15 year
2.06

%

0.03%

2.15

%

0.04%
The Lead: Biden's $6 Trillion Dollar Budget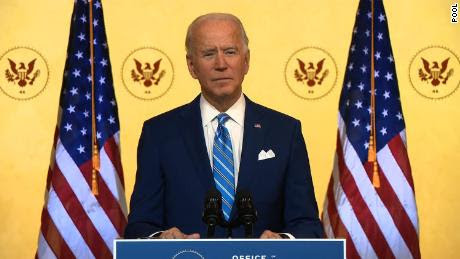 credit: ap
President Biden will release his budget proposal for 2022 today and it is expected to total $6 trillion. This is an increase from $5.7 trillion spent in 2021.
The plan will include the President's infrastructure bill, which is not a sure thing as lawmakers continue to negotiate the plan. It also accounts for the President's tax increases, which are also still in negotiation stages.
Next year's budget could be considered a spending spree, which the administration sees as a necessary investment. According to the Wall Street Journal, it "would put the nation on a path to spend $8.2 trillion annually by the end of 2031." By this time, "debt would exceed the record level seen at the end of World War II within a few years and reach 117% of economic output by the end of 2031, up from about 100% this year."
Treasury Secretary Janet Yellen said that all of this spending is temporary and necessary. She called it "a fiscally responsible program." The plan is for the country to borrow what it intends to spend in order to foster growth over the long term.
Don't expect Congress to pave the way for the President's plan. Congress will likely put up their own plan and they have to pass it with bipartisan support.
Holiday Gas Pains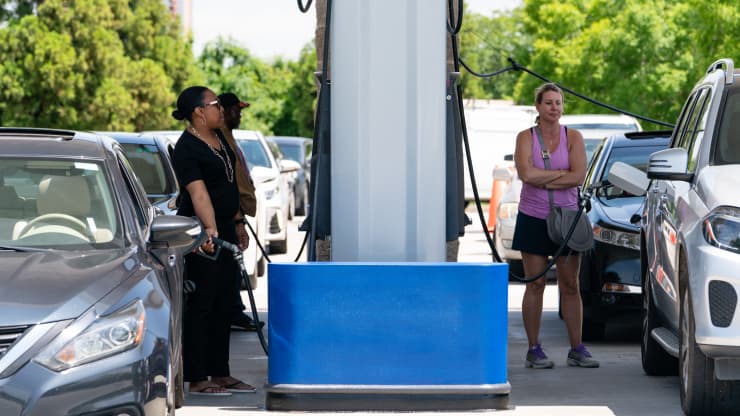 credit: getty
If you're taking a road trip this holiday weekend, expect to pay at the pump. Gas prices are the highest they have been on a Memorial Day Weekend since 2014.
The average price per gallon is $3.04, which is 16 cents higher than last month and $1.08 higher than the same time last year. High prices are still partly due to the Colonial Pipeline shutdown when the supply chain was disrupted. They are also due to a sudden increase in demand. More than 60% more people will travel this holiday than last year when the world was still shut down. That is 37 million Americans on the roads.
Experts think gas prices will remain high all summer hovering above $3 per gallon for the foreseeable future.
The Best Crypto Trading Platform: Bybit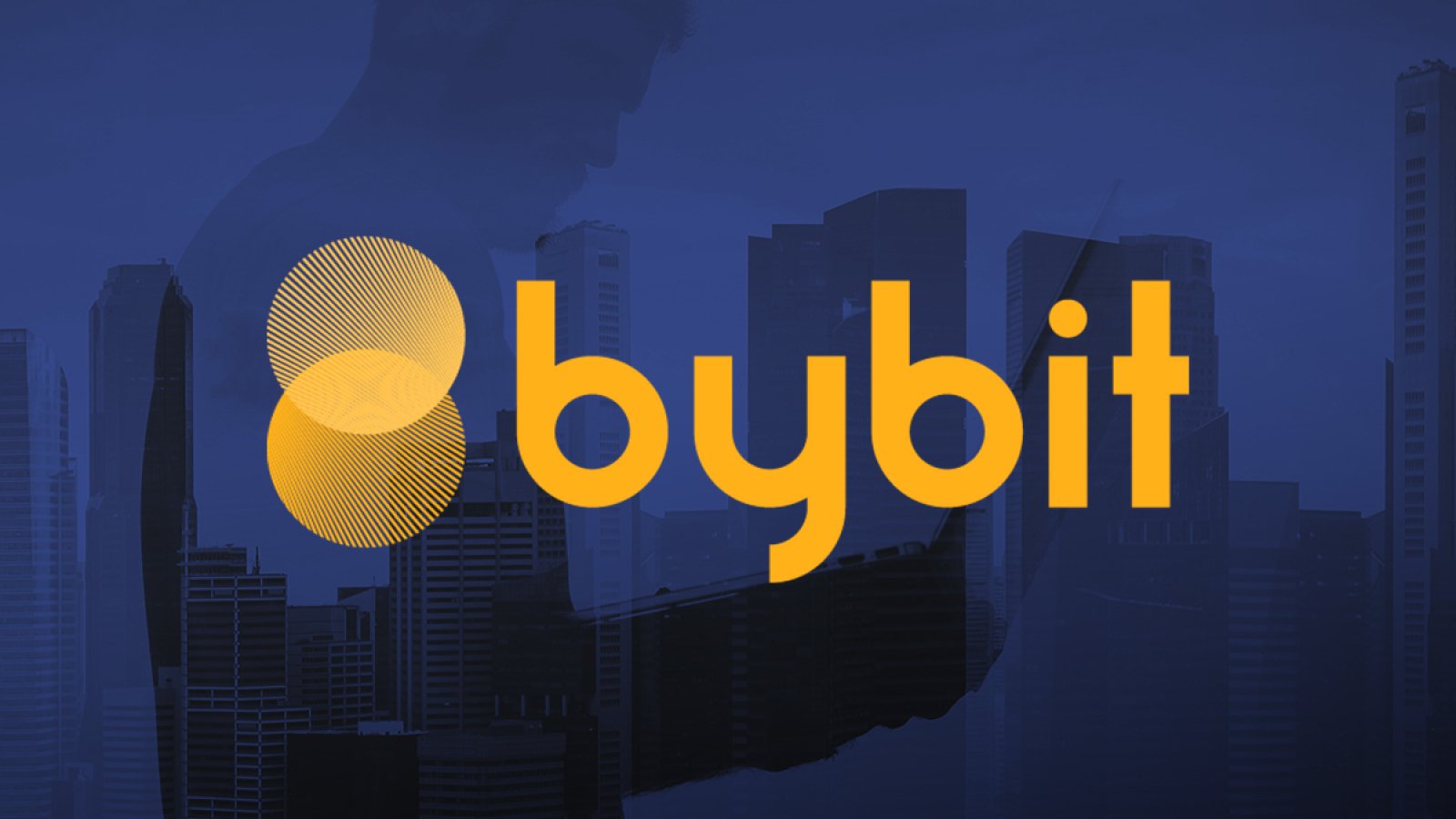 So you want to start trading Cryptocurrency but you just don't know where to start. Introducing ByBit, the best way to buy and sell coins. And you get a massive deposit bonus when you join using this link.
Most trusted – ByBit is trusted by more international users than any other platform.

It's easy – You can set up your account in under 25 seconds and you can trade on any device.

More coins – Because they're not based in the U.S. you get access to the best Alt coins you won't find on places like Coinbase.

BONUS! – You'll get up to $1,610 in free money when you open and account and make your first deposits. And if you share your own link with a friend you'll both get additional bonuses like free money in both of your accounts. So sign up today right here.
IMPORTANT… Remember if you are in the United States you MUST use a VPN to access ByBit. Don't worry it's easy to do. You can try this VPN for free for 30-days. And if you sign up you'll get 3-months free ON US! Just set it up and you'll be up and trading in no time.
Earth Warming Faster Than Expected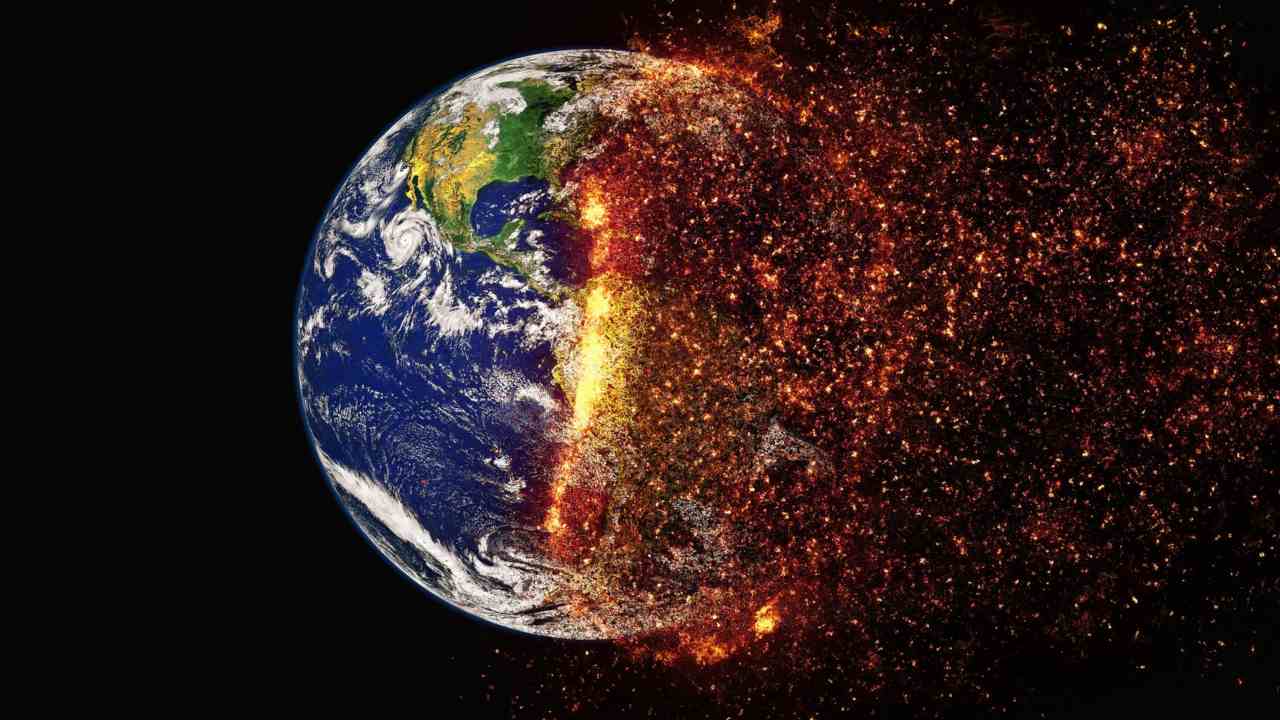 credit: university of maryland
The planet may push right past the temperature goal for the Paris Climate Agreement in the next five years. Scientists say that there is a 90% chance that the world will heat up faster than anticipated due to the climate emergency.
The 2015 global agreement set a goal of keeping the increase in global temperatures to a few tenths of a degree warmer. The World Meteorological Organization predicts that the Northern Hemisphere will be 1.8 degrees hotter than that in just five years. The same report says that the drought in the Southwest will also continue. Experts say that the Colorado River has hit its lowest water level and is not expected to recover through next year.
Last year, the same group put this grim forecast at a 20% chance of happening. So what has made this so much worse in just a year? The group said that new technology shows that the planet is already warmer than we had previously thought.
Capturing Bigfoot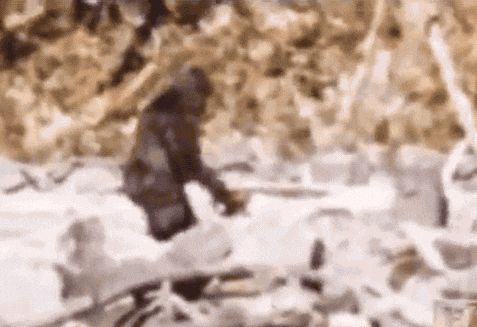 credit: giphy
A lawmaker in Oklahoma has teamed up with a wealthy donor to offer $3 million to anyone who brings in Bigfoot alive. State Representative Justin Humphrey announced this project on the Senate floor on Wednesday.
Humphrey is calling this the "biggest promotion in the state of Oklahoma ever." In addition to the bounty, the representative will participate in a six-month documentary that will catalog the attempts to capture the mythical creature.
"It's not hunt by the way," Humphrey clarified. "We don't hunt Bigfoot, nobody wants to harm Bigfoot, we want to do a live humane capture of Bigfoot."
Live humane capture? We refer you to "Harry and the Hendersons" for more on that idea.
News By The Numbers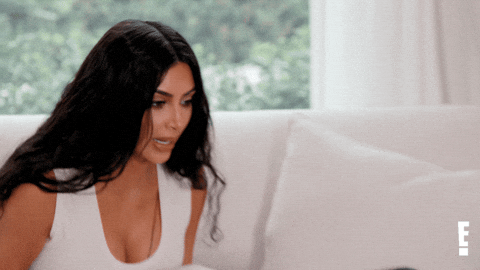 86 points. That is how many points Kim Kardashian failed the California Bar Exam by. She used her lockdown time to study to become a lawyer but came in just shy of passing her first exam.
$17,768. That is how much a Kickstarter campaign has raised to make a documentary about Jim Varney who played Ernest P. Worrell. Did you know that Ernest was originally created as an advertisement character? You learn something new every day! You know what I mean, Vern?
$43 million. That is how much actor Leonardo DiCaprio has donated to conservation efforts in the Galápagos Islands.
$25,000. That is the prize money offered by Heinz for someone to become the company's "Head Burger Artist." That person will travel around the country in search of the best burger. They will also win a lifetime supply of condiments and a chance to consult on all future innovations.
What Exactly Does Twitter Blue Do?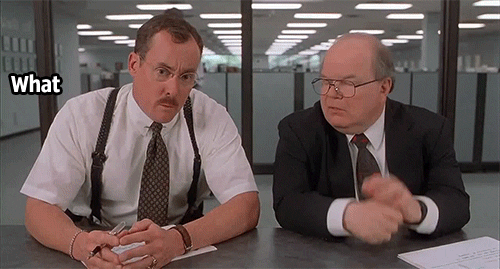 credit: giphy
Twitter now has a paid subscription service called Twitter Blue. It will cost $2.99 per month but Twitter has not confirmed what it will do exactly.
One user confirmed that she had been given an early signup and it seems that the paid feature allows users to Undo Tweets. Unpaid users can currently do that by deleting Tweets. It also allows users to create collections and folders of Tweets so that you can refer back to them later like emails.
Twitter has also been working on a "tip jar" feature that lets people give money to other users. This is not made to split the restaurant bill with friends like other payment services. It is meant to support the voices and brands of "creators" such as journalists, experts and other non-profits. Most major news organizations will probably disallow it for their reporters.
Today's Live Show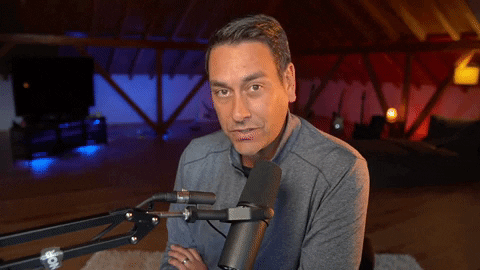 BITCOIN PRICE PLUMMETS AS WE LOOK FOR A BUMPY WEEKEND
Join us on today's live morning show. We'll be looking at why Bitcoin's price could drop lower before it breaks to all-time highs. The President pushes a $6 trillion dollar budget and we will dive into the numbers. And what is the most crypto friendly state in the U.S.? We've got the details. Click here to RSVP and I'll see you at 9 AM Eastern.
Share The Love
Become a friend of Morning Invest by sharing this newsletter with someone you love.
When you do, we don't just give you a pat on the back and say, "Well done old sport." We give you actual rewards that'll make everyone jealous.