| TOGETHER WITH | |
| --- | --- |
Happy Friday. Today is Wear Pajamas to Work Day. The novelty on that one has sure worn off, huh?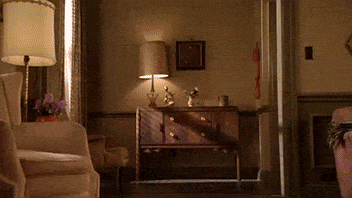 credit: giphy
In Case You Missed It.
📿 The city of Placerville, California will remove the noose from its city logo. Probably a good idea.
🐝 A truck driver was stung by a bee and his truck overturned, dropping all the cheese he was hauling into a river. State troopers were able to remove all the de-Brie. Get it!?
📉 The Massachusetts Secretary of State is suing to revoke stock trading app Robinhood's trading license.
🖐 A new study shows that spanking children changes their brain development to respond more drastically to fear than children who are not spanked.
🛸 The Pentagon confirmed a leaked UFO video from a Navy pilot showing is real.
😂 The Internet is poking fun of the U.S. Olympic team uniforms as "too dorky" and "too white."
🤴🏻 Coverage of the royal funeral for Prince Philip, Duke of Edinburgh begins at 9:30 a.m. Eastern on Saturday.
Coronavirus Update: 😷 Total confirmed cases as of 7:30 p.m. ET on Thursday: 31,488,070 — Total deaths: 565,240 — Total tests: 411,687,402
CONFORMING LOAN

Program

Rate

Change

APR

Change

30 year
2.74

%

0.15%

2.79%

0.15%

15 year
2.08

%

0.09%

2.17

%

0.10%
The Lead: Trickle-Up Economics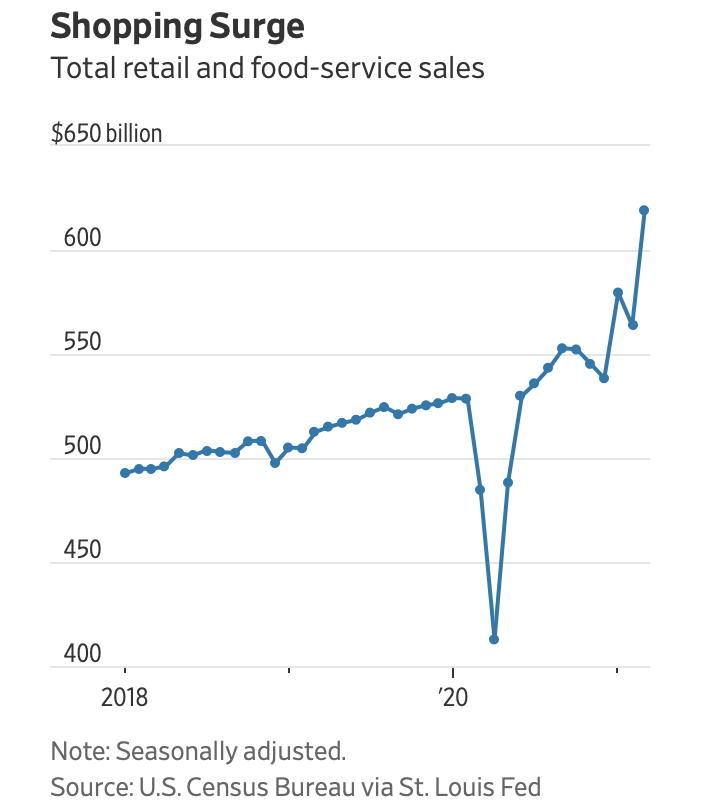 credit: us census
People are shopping! Retail sales grew by 9.8% in March, the same month that the $1,400 stimulus checks were issued. Stimulus money was issued, people went out and spent it!
Retail sales had been climbing and then plunged like a nosedive during the pandemic. This chart says it all.
The unemployment rate fell by almost 200,000 last week and industrial production rose by 2.7% in March – all signs of a rebounding economy. But production of housing is still stretched to the max. Mortgage company Freddie Mac reports that there is a shortage of 3.8 million homes due to a shortage of labor, materials and developed land.
Sponsor: Harry's

I'm not a fan of shaving. In fact, I find it tedious. But Harry's takes all the pain out of the process with their amazing razors and shaving gels. I will never use another brand of razors again.
Harry's creators thought it was outrageous for razors to cost so much money and for the blades to stink so much. So they built their own company, bought a German blade factory, and did it themselves. Now Harry's makes THE BEST razors at an unbeatable price. And they're delivered right to your door as often as you need them for just $2 a refill. Try to beat that price! You can't.
Try Harry's today and get a special offer. You'll receive a 5-blade razor, a weighted Truman handle, foaming shave gel, a travel blade cover, and a travel-size body wash. Visit Harrys.com/invest to redeem your offer.
Let's Call Them Pizzly Bears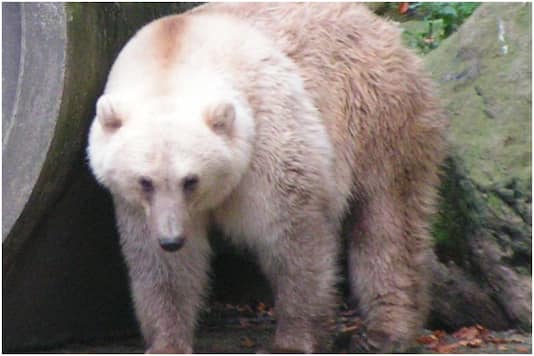 credit: wikicommons
Polar bears have found a way to survive global warming by mating with grizzly bears. Their resulting babies are called "pizzly bears."
Polar bears are in serious danger of extinction due to the climate emergency. The pizzly bear is the result of polar bears mating with grizzlies when the grizzlies migrated north from Alaska. The pizzly "is more resilient to climate change and better suited for warmer temperatures," said paleontologist Larisa DeSantis.
The bears have off-white fur and longer faces, that are better suited to eating plant tubers or scavenging for carcasses when resources are scarce. Polar bears are not as adaptable as they depend on seal meat to survive.
The Pizzly Bear has been spotted as far south as Idaho.
Where's The Beef?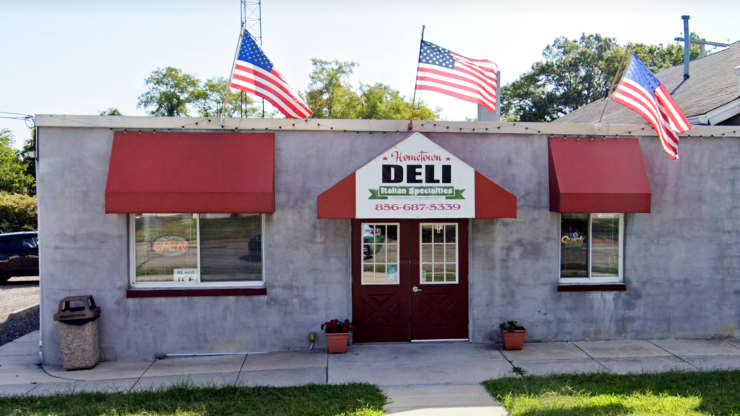 credit: google earth
A hedge fund called Hometown International (HWIN) owns a small deli in New Jersey that made just over $35,000 in sales in the last two years. So why is its market value over $100 million?
Your guess is as good as ours.
The restaurant is called Your Hometown Deli and it has only one location in Paulsboro, New Jersey. Shares of the deli began trading in 2019. It's not a popular fund, should it be a fund at all? It was closed for most of last year due to the pandemic yet its share price rose from $3.25 to $9.25. The deli reported expenses of over $600,000 last year, up from $154,000 in 2019, all while being closed for seven months. Something fishy about those Taylor ham pork rolls!
News By The Numbers
credit: ada
$39,000. That is how much a Louis Vuitton airplane-shaped bag for men costs. It is part of the designer's autumn/winter collection and available in stores now. This will go great with my car-shaped hat.
1,000. That is how many oak trees are being used to rebuild the Notre-Dame cathedral in Paris after the massive fire that raged through the landmark two years ago. Many of the statues from the cathedral were saved because they had been removed for maintenance just days before the fire broke out. The cathedral is set to reopen for worship in 2024.
18.3%. That is how much the Chinese economy grew from this same quarter last year, a record rate of growth, although short of estimates.
$8,000 per month. That is how much interns make at technology companies, according to a new survey.
Today's Live Show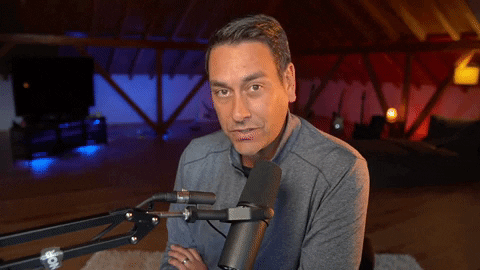 SHOCK! TRICKLE-UP ECONOMICS WORKS, THE CASE FOR A 4TH STIMULUS
Join us on today's live morning show. We've got shocking details about the stimulus and how Americans are using it. Plus we're looking at how Wall Street crooks continue to rip off ordinary Americans. Click here to RSVP and I'll see you at 9 AM Eastern.
Two Against Science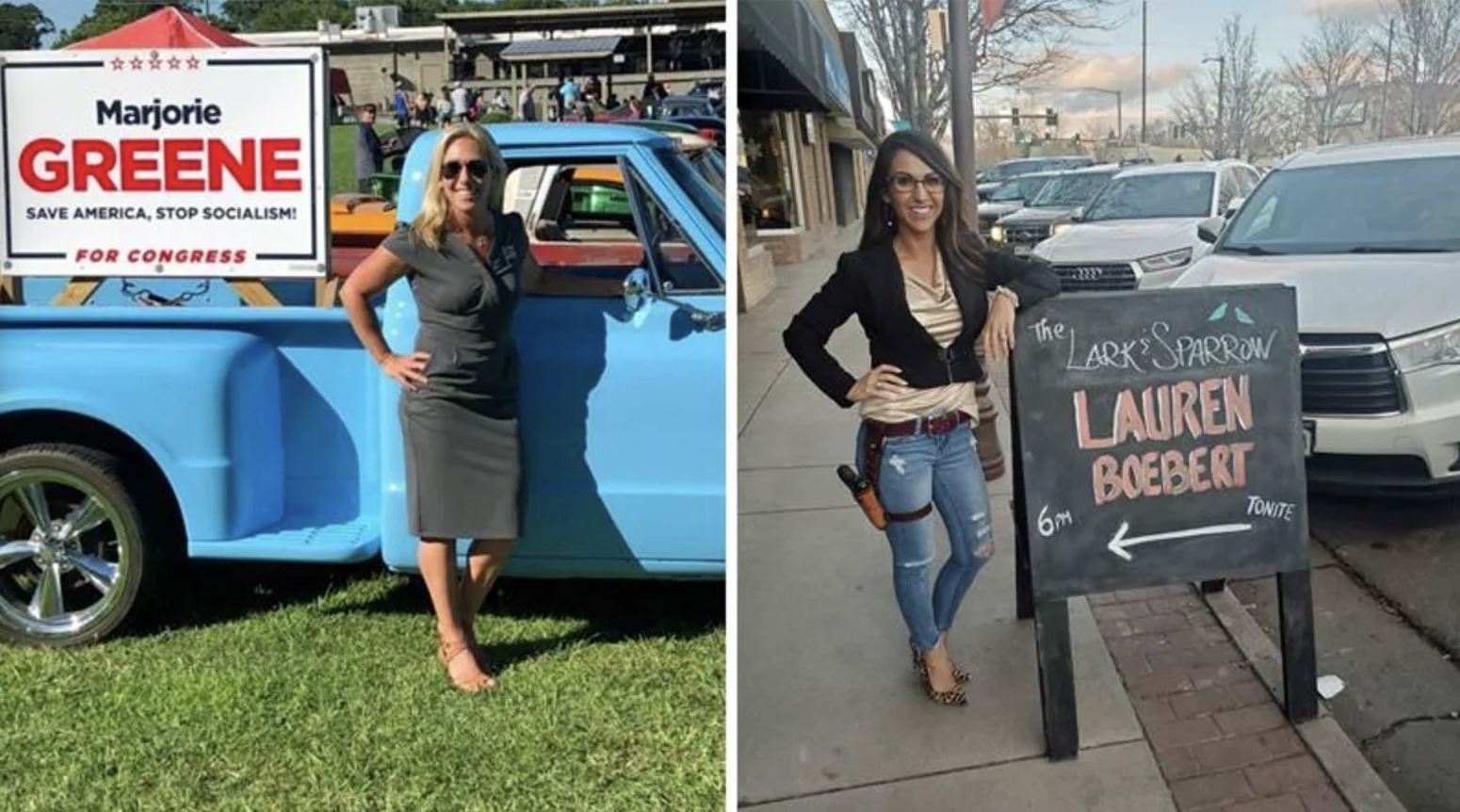 credit: facebook
The Transplant Act passed the House of Representatives on Thursday with two votes against it from arguably the two most controversial representatives: Marjorie Taylor Greene from Georgia and Lauren Boebert from Colorado.
The Transplant Act provides federal funding for the National Marrow Donor Program and the National Cord Blood Inventory through 2025 to the tune of $256 million. These programs match people with blood cancers and blood disorders to donors for life-saving treatment. The bipartisan bill passed the Senate in December and passed the House yesterday despite the two no votes.
Taylor Greene this week challenged Representative Alexandria Ocasio-Cortez to a debate over the Green New Deal. Ocasio-Cortez has not responded.
The Funguses Among Us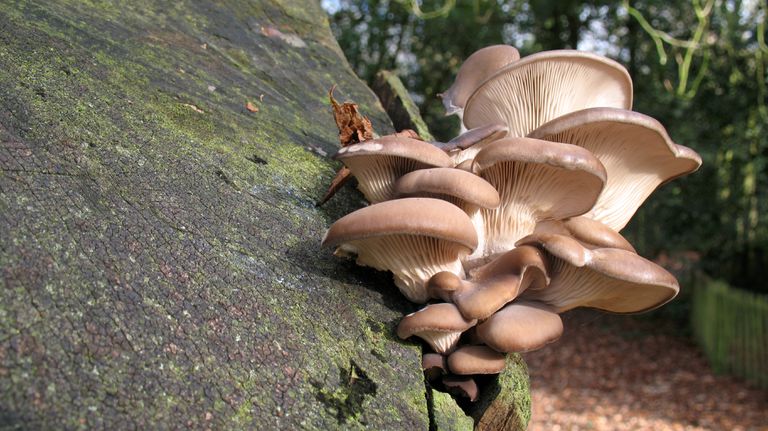 credit: getty
Scientists are studying whether or not plastic-eating mushrooms can save us from ourselves.
Plastic trash is a huge problem in our world, especially in the ocean where massive collections of marine trash have created an island-like vortex.
Scientists have discovered that some mushrooms that can eat plastic! They grow on polyurethane, the main ingredient in plastic, and use it as its sole carbon source to break it down and digest it and turn it into organic matter. In some shrooms, the process takes about two weeks.
This process is known as mycroremediation, the natural process that fungi use to degrade or isolate contaminants in the environment. Some researchers even say that humans can still eat the mushrooms after the mushrooms eat the plastic. I'm not ready to try that on my pizza just yet!
Share The Love
Become a friend of Morning Invest by sharing this newsletter with someone you love.
When you do give you actual rewards that'll make everyone jealous.