| TOGETHER WITH | |
| --- | --- |
Happy Thursday. Today is the 51st annual Earth Day. Tread lightly on the planet, friends. Today and every day!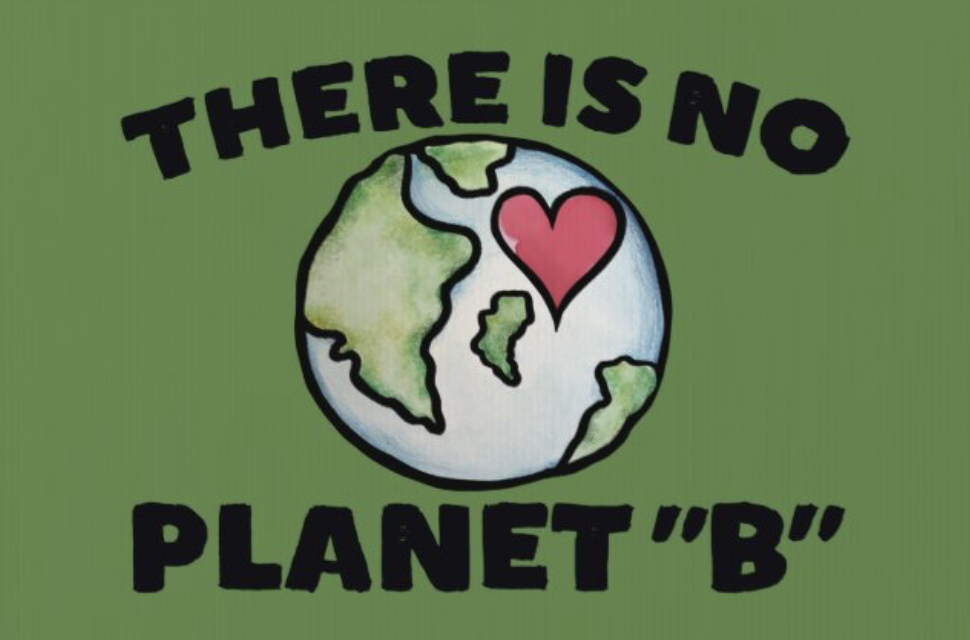 In Case You Missed
🏍 A Florida man died on the highway after trying to perform a motorcycle stunt that involved standing on the seat.
🇪🇸 A man in Spain is on trial for killing and eating his mother.
🐢 A turtle was thrown through a windshield in a car crash and into another car where it hit a 71-year-old woman. The woman was hospitalized and the turtle was unharmed.
🇦🇲 The Biden administration is preparing to acknowledge the Armenian genocide, causing a fraction with Turkey.
⚽️ The governor of North Dakota vetoed a bill that would ban transgendered students from taking part in school sports.
🦎 Geico confirmed a data breach, exposing customers' drivers license numbers to hackers for over a month.
Coronavirus Update: 😷 Total confirmed cases as of 5:00 p.m. ET on Wednesday: 31,847,389 — Total deaths: 569,185 — Total tests: 419,722,893
Today's Live Show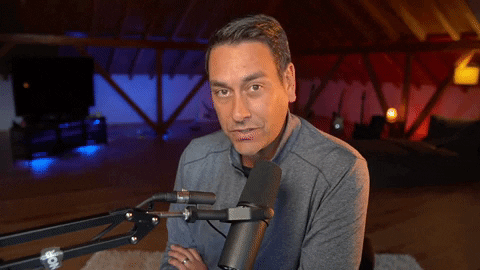 MORNING INVEST LIVE AT 9AM EASTERN
Join us on today's live morning show. On today's show:
A top investor thinks Bitcoin could drop by 50% and we'll analyze the data. Universal Basic Income gains traction. President Biden rolls out paid time off to get the vaccine. Click here to RSVP and set a reminder and I'll see you at 9 AM Eastern.
CONFORMING LOAN

Program

Rate

Change

APR

Change

30 year
2.71

%

0.09%

2.76%

0.09%

15 year
2.07

%

0.06%

2.15

%

0.07%
The Lead: Free Public College For All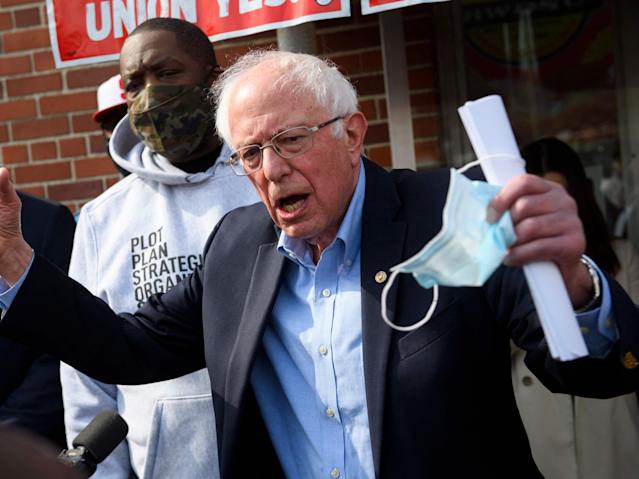 credit: yahoo news
Senator Bernie Sanders and Representative Pramila Jayapal introduced a bill that would offer Americans a college education, paid for by taxing Wall Street.
The bill is called "College for All Act." It would offer free college tuition to all families that make less than $125,000 per year. That would include public four-year universities and historically Black colleges, both private and public.
The Act would also cut student loan interest rates in half from 3.76% to 1.88% and set a cap on those interest rates so that it never goes above 5% for undergraduates and 8.25% for non-undergraduates.
And how would our debt-ridden budget take that on? The bill would add taxes to the stock market with a 0.5% tax on stock trades, a 0.1% fee on bond trades and a 0.005% fee on derivative transactions, which includes just about every single transaction or trade. The sponsoring legislators estimate that these taxes would raise $600 billion in the next 10 years, which would pay for the $600 billion cost of the legislation.
Sponsor: Public.com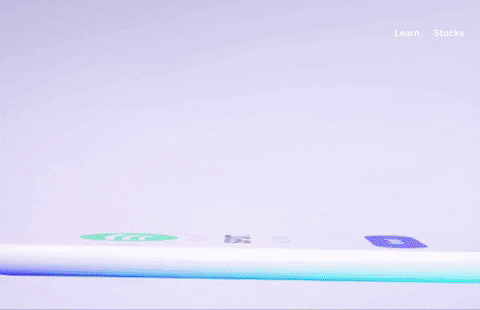 Come on over and follow me on Public! One of my favorite new trading apps that acts as a social network. I'm @ClaytonMorris over there. Say hi when you do. When I make a trade you'll receive an alert. It's one of my new favorite apps. And tomorrow Apple is holding a big event so you can get a FREE Apple stock today when you sign up.
Public is very different from other trading apps because it's built like a social network to help you learn about trading. Sure you can buy and sell in the app but the education component is wonderful. It's a great way for new investors to learn from people who've been doing it for a while. And there's nothing to be embarrassed about as the community is SUPER nice and helpful. So even if you're a newbie you'll be welcomed with open arms by the community.
But maybe this is the BEST part. When you sign up for your FREE account with our link you'll get a slice of a premium stock like Apple. And you can start investing with as little as $1. So get started today and tell me what you think of Public. Sign up right here and get your FREE Apple stock. Click here: Public.com
The Missing Children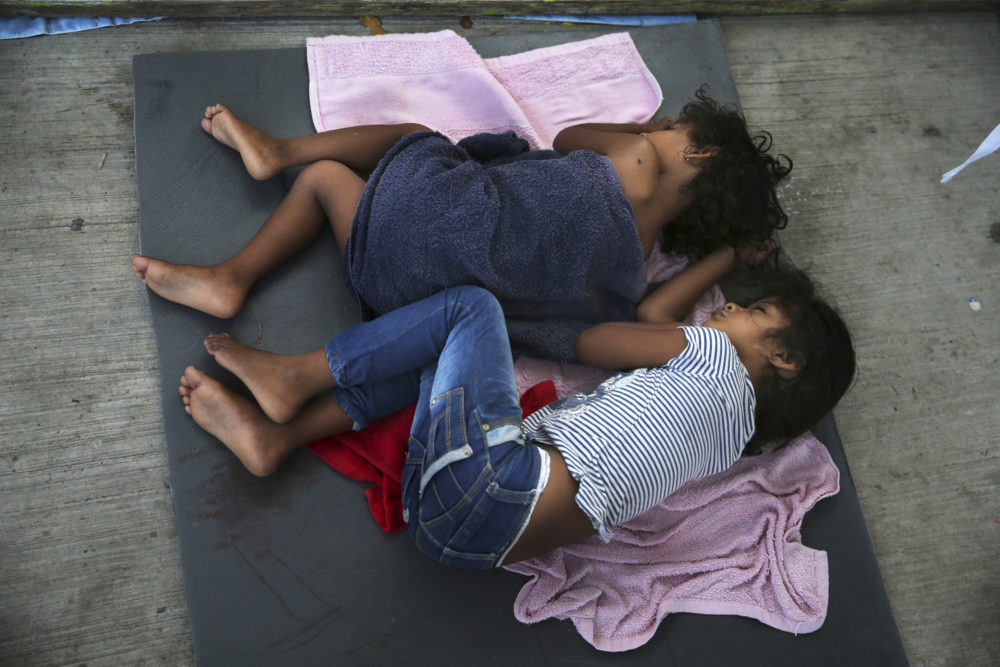 credit: wubr
An investigation by the Guardian found that over 18,000 unaccompanied migrant children have gone missing in Europe since 2018.
"Most of the children who have gone missing over the past three years came to Europe from Morocco, but Algeria, Eritrea, Guinea and Afghanistan were also among the top countries of origin," according to the Guardian. "According to the data available, 90% were boys and about one in six were younger than 15."
Where did they go? Experts worry that they were sold into criminal organizations for exploitation and trafficking. In 2019, the report found 60 Vietnamese children had disappeared into Dutch shelters and trafficked to Britain to work on cannabis farms and in nail salons.
Very little data is collected on migrant children and they sort of fall through the cracks. For all the outrage about this at the U.S. border, this is clearly not a uniquely American problem. The European Union says that they find this report of "deep concern" and need to take action to collaborate with member states to prevent and respond to this.
In The Market For a Car That Can Fly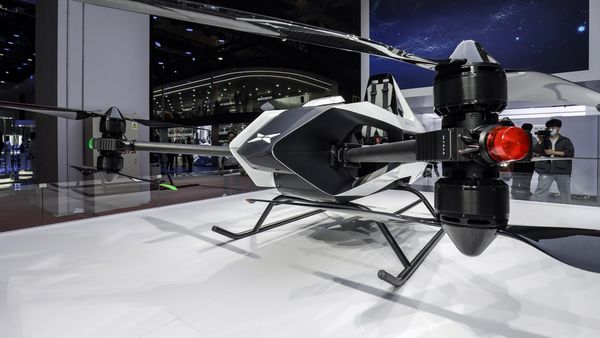 credit: ht.com
Check out this flying car! It was unveiled at the Shanghai Auto Show by Chinese company Xpeng, which already makes electric cars and is seen as a rival to Tesla.
The Heitech flying vehicle can carry two people at an altitude of five to 25 meters. It looks like a human-carrying drone. Xpeng says that it has undergone over 10,000 tests so far.
Xpeng is not the only company working on electric flying cars. According to CNBC, "Companies including Hyundai, German start-up Lilium, and China-based Ehang are developing flying vehicles that can carry individuals." A Chinese company named Geely, which also owns Volvo, is also working on what they call an "air taxi."
News By The Numbers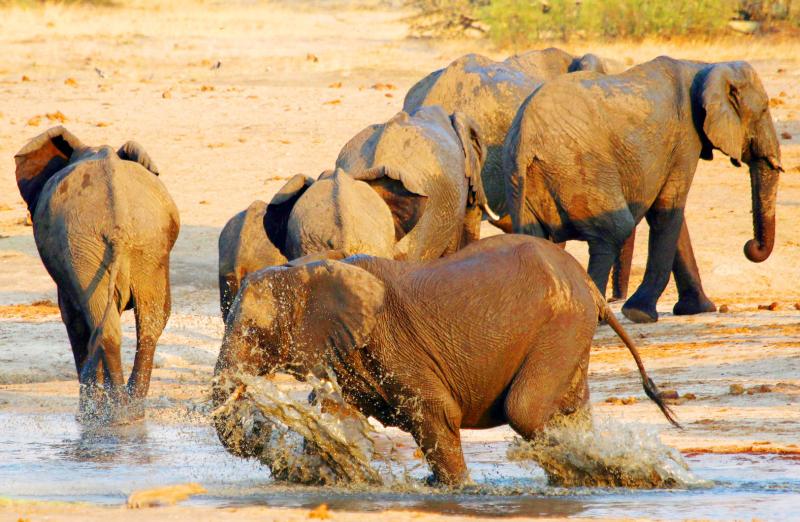 credit: reuters
$70,000. That is how much it costs to shoot an elephant in Zimbabwe. The country will sell these expensive hunting licenses to shoot as many as 500 elephants in order to fund the upkeep of its national parks. This fee is per elephant, not per hunter.
143. That is how many goldfish were rescued from a pond before a developer could get rid of it. Humane rescue workers spent two days sifting through muck to get them out and they are now available for adoption.
30 seconds. That is how long it takes a European company to 3D print biological tissue. They are working on printing a human pancreas that could properly metabolize insulin with the aim of using it to eradicate diabetes.
300,000. That is how many Hong Kong residents will move to the UK in the next 5 years due to mass exodus. Rents in the world's most expensive city fell by 10% this year.
Hear Me Out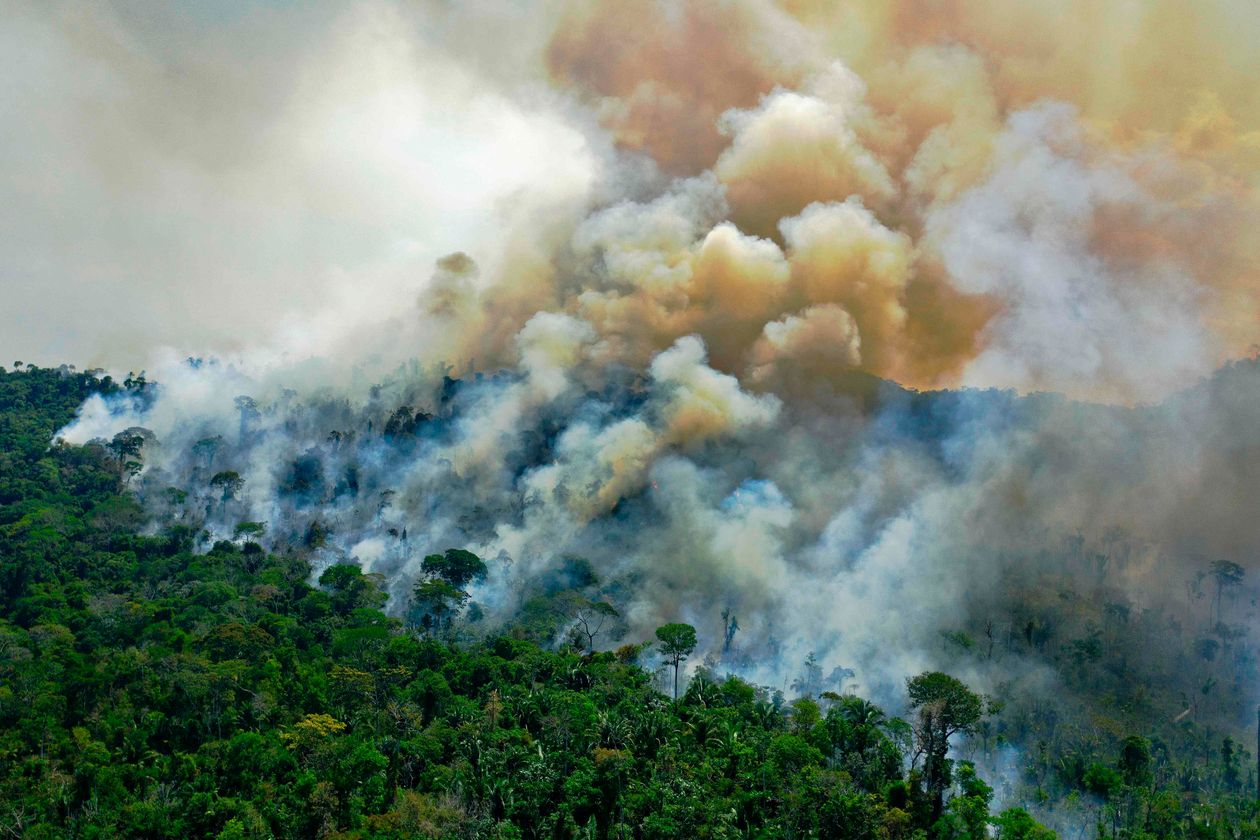 credit: getty
Brazilian President Jair Bolsonaro made an offer to the United States promising to reduce deforestation in Brazil by 40% in exchange for $1 billion.
On the surface, this seems ballsy. Shouldn't deforestation be a global priority? Why should one nation pay another to do something for the collective? But the argument goes like this: underdeveloped countries survive by making and selling products that developed nations gobble right up. Stopping that for the sake of the planet would devastate the underdeveloped nation's economy so they need a little help while they transition to sustainable fish farming, cacao production and other activities that do not require deforestation.
This request was made of the U.S. because President Biden is hosting a virtual environmental summit today. It will likely be extended to other developed nations as well. India has made hints of similar requests to the U.S. According to the Wall Street Journal, "Officials from these countries, including Brazil, say industrialized nations must account for their historic contributions to climate change and the need for citizens in poorer countries to rise out of poverty."
The Biden administration has not responded to this request but it should not be surprising to them. In a presidential debate, the President said that he wanted to gather $20 billion from around the world to help Brazil stop deforestation so Brazil figures now is a good time to put that money where the mouth was.
Nuclear Honey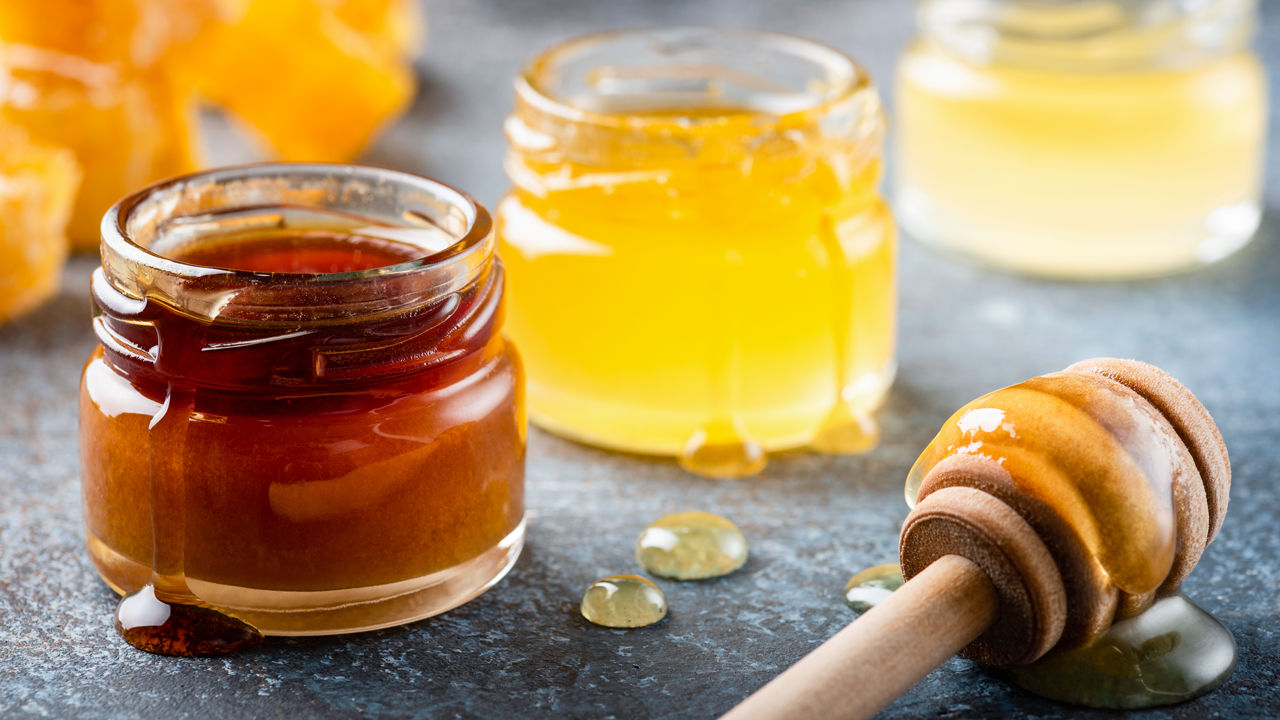 credit: istock
How do you take your honey? With a little nuclear waste?
Students in North Carolina were testing local foods for radiocesium. This is the radioactive element that was formed in the environment when nuclear warheads were tested above ground after World War II. Plants can mistake it for potassium. The students found a shocking amount in local honey – 100 times the amount of other foods. They decided to test 122 samples of honey from around the country.
They found radiocesium in 68 of the 122 samples. The Food and Drug Administration said that these levels were not concerning because these reported amounts were "well below" the cutoff for any food safety concerns.
Radiocesium does decay over time. The levels found in milk are lower now than they were in the 1960s. Still, these findings raise upsetting questions about how radioactivity has affected the declining bee population.
Share The Love
Become a friend of Morning Invest by sharing this newsletter with someone you love.
When you do give you actual rewards that'll make everyone jealous.