| TOGETHER WITH | |
| --- | --- |
Happy Wednesday. A woman is suing Heineken because their 0.0% beer could contain as much as 0.03% alcohol. I think you already know that this woman lives in the U.S.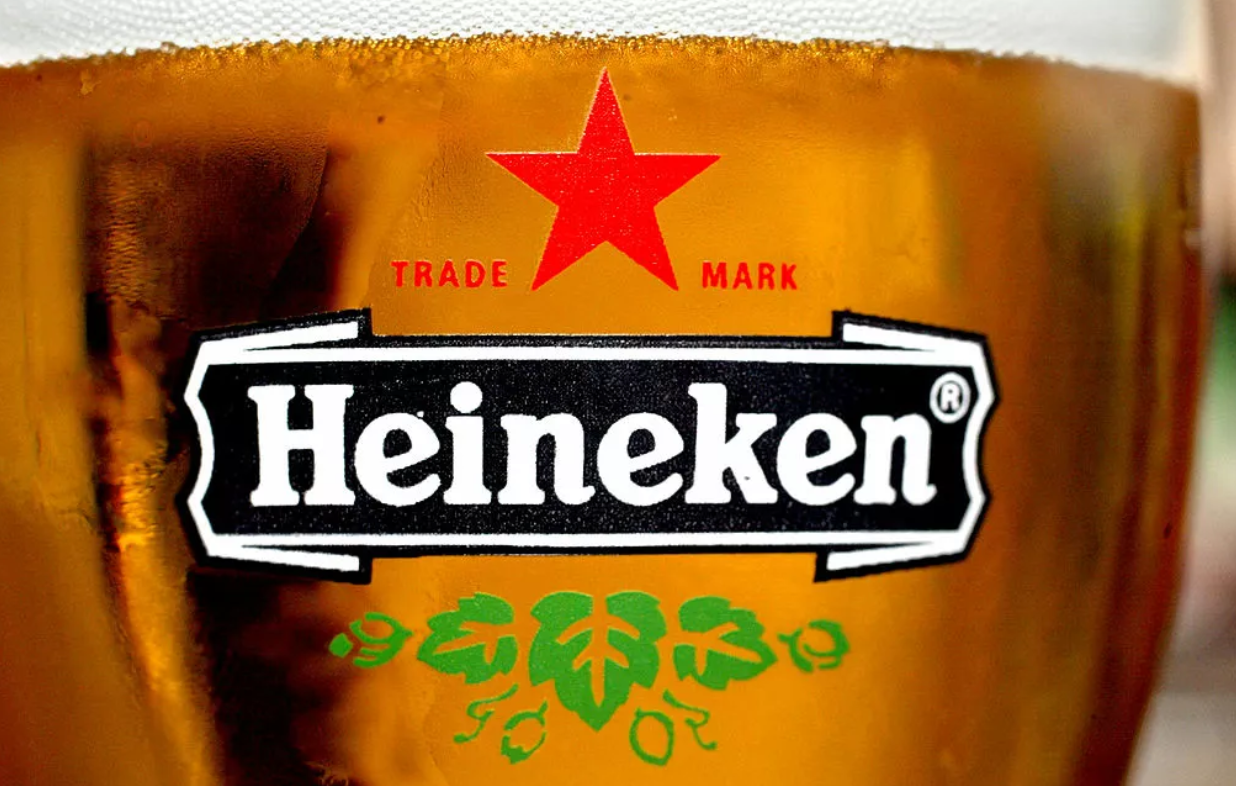 credit: getty
In Case You Missed It.
🐷 A group of California restaurants and grocery stores filed suit to stop a law they say could lead to a bacon and pork shortage. The law says egg-producing chickens, veal, and pigs bred for food should have enough space to stand and turn around, but pig farmers haven't made any changes to how they do things. The law is set to take effect Jan. 1.
🇮🇳 India is investigating Mother Theresa's charity organization over claims of forced conversion.
✅ Congress passed a bill to increase the debt ceiling, and President Biden wasted no time signing it Tuesday, one day before today's deadline. CHECK
🔥 At least 62 people died Tuesday when a gas tanker exploded in Cap-Haitien, Haiti.
Coronavirus Update: 😷 Total confirmed global cases as of 8:45 p.m. ET on Tuesday: 271,403,709 — Total deaths: 5,320,094 — Total vaccine doses administered: 8,512,893,260
| | | | |
| --- | --- | --- | --- |
| | Bitcoin | $48.298.69 | |
| | | | |
| --- | --- | --- | --- |
| | Ethereum | $3,865.16 | |
| | | | |
| --- | --- | --- | --- |
| | Cardano | $1.26 | |
| | | | |
| --- | --- | --- | --- |
| | Dow | 35,544.18 | |
| | | | |
| --- | --- | --- | --- |
| | S&P | 4,634.09 | |
| | | | |
| --- | --- | --- | --- |
| | Nasdaq | 15,237.64 | |
*Stock data as of market close, cryptocurrency data as of 5:00am ET.
Markets: U.S. Treasury yields rose slightly on Wednesday morning, as investors waited to hear the outcome of the Federal Reserve's latest policy meeting. The Fed is set to wrap up its two-day December policy meeting this afternoon. Get ready for fireworks.
The Lead: Omicron Latest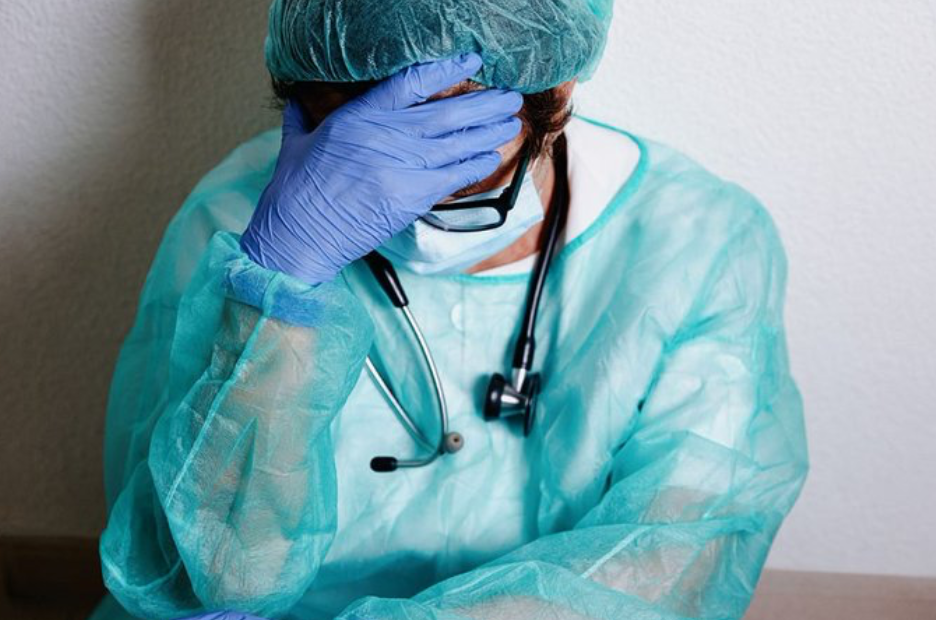 credit: getty
Early data from South Africa show possible hope for this omicron wave.
Maybe?
The preliminary findings could be what counts for promising in these pandemic times.
Spreading Fast
First the bad news: over 90% of new Covid infections in South Africa are the work of omicron. According to Johns Hopkins University, daily new cases in the country rose over the last two weeks from 8.07 new cases per 100,000 people to 34.37 new cases. Other countries are seeing similar exponential spread.
Less Deadly
But during that same period, the death rate HAS NOT increased. Infected adults in South Africa are 29% less likely to need hospitalization compared to those infected during the mid-2020 wave in the country. South Africa is reporting that their hospitals have plenty of capacity and aren't being overrun. Good news.
Vaccines Still Work, But…
The new research shows that two doses of the Pfizer vaccine are 70% effective at preventing hospitalization during this wave, down from 93% during the delta wave. The vaccine is 33% effective against omicron infection. There were no results for other vaccines, though UK data shows that boosters increase the efficacy of all vaccines 70-75%.
Also: recent tests on Pfizer's antiviral Covid pill show it provides 90% protection against hospitalization and death, even against the new variant.
But: new data shows that Johnson & Johnson shots lose all antibody protection against omicron.
This is all preliminary data that has not been peer-reviewed (since there are only three weeks of numbers to go on and it is all happening in real-time). But we think it's pandemic-promising.
Maybe.
Mark Meadows vs. Congress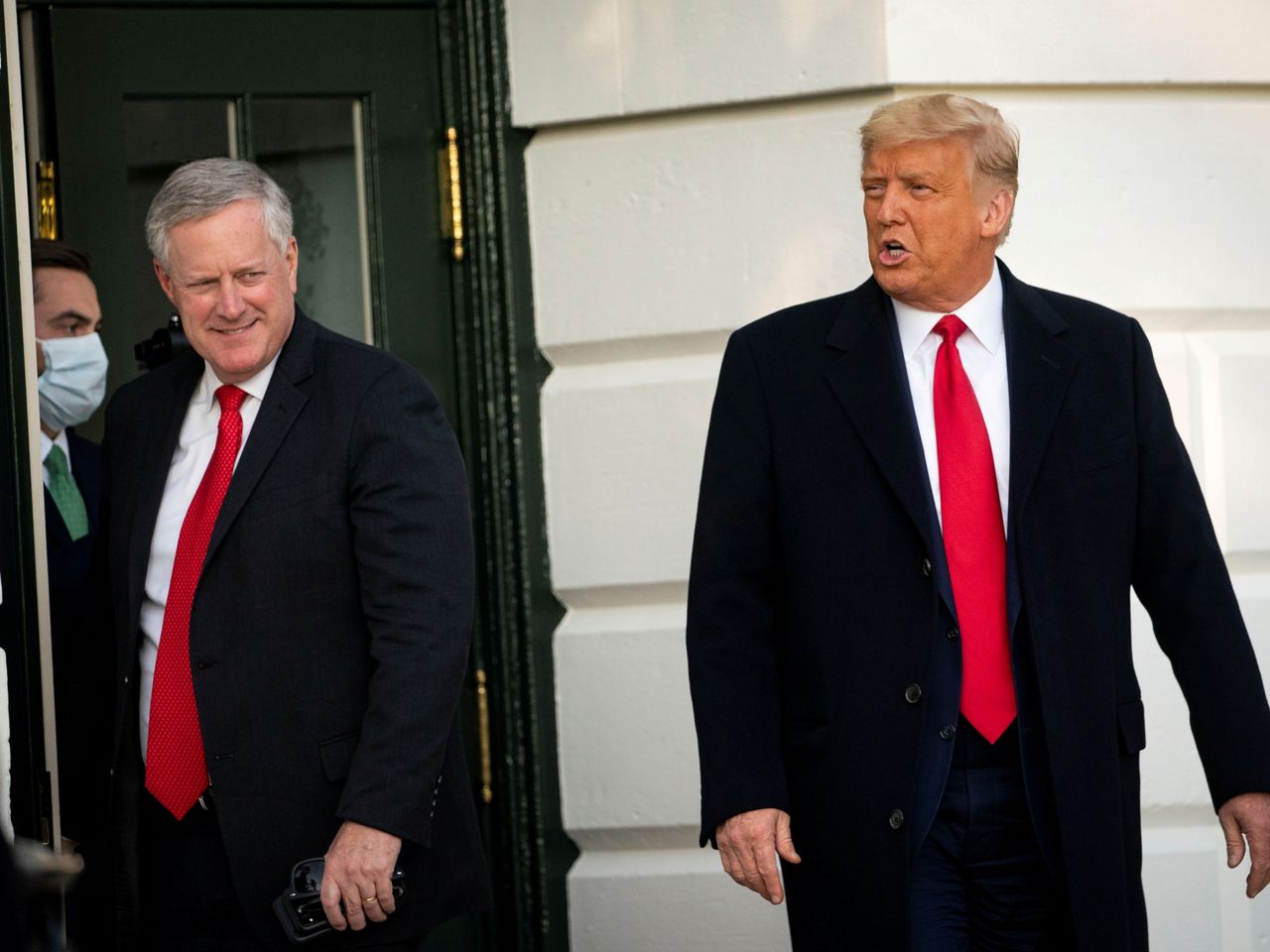 credit: reuters
The U.S. House voted Tuesday to proceed with contempt of court charges against President Trump's former Chief of Staff Mark Meadows.
Meadows was cooperating with the January 6 House select committee for a hot minute before he got wind that they might be looking into possible 2020 election fraud. That's when he zipped it closed, standing up the committee for his scheduled deposition.
But that reversal didn't happen before he handed over thousands of documents, including these January 6 text messages from Fox hosts:
"Mark, the president needs to tell people in the Capitol to go home. This is hurting all of us. He is destroying his legacy." – Laura Ingraham, Fox News
"Please get him on T.V. Destroying everything you have accomplished." – Brian Kilmeade, Fox & Friends
And, from Trump Jr.: "He's got to condemn this s*** ASAP."
Committee Vice-Chair Liz Cheney believes these and other text messages from U.S. lawmakers to Meadows show that "the White House knew exactly what was happening here at the Capitol" and prove Trump's "supreme dereliction of duty" for failing to act.
Now that the House has agreed to charge Meadows, it's up to the DOJ whether he sees any jail time.
BeanBox Delivers Amazing Coffees To Your Front Door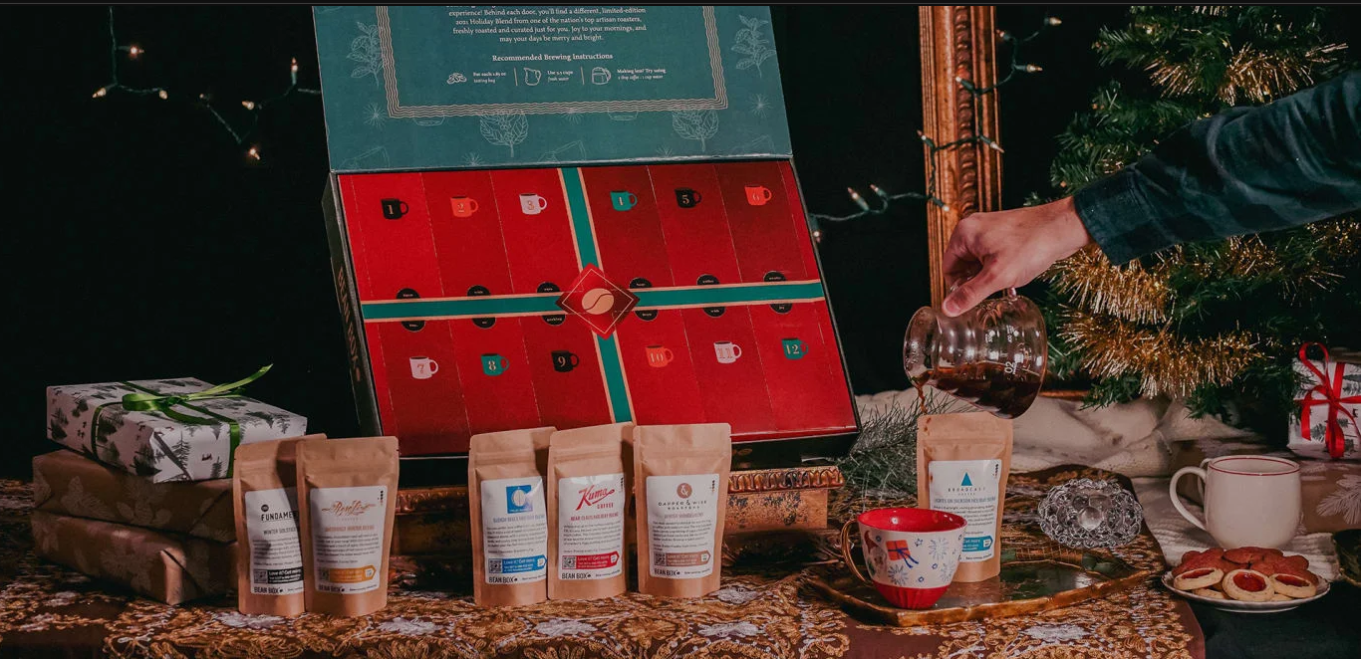 If you've got any coffee drinkers on your holiday shopping list (and I know you do), they're sure to love opening a coffee sampler from Bean Box. Bean Box connects coffee lovers to some of the world's best specialty coffees, with expertly curated tasting flights perfect for gifting. They even have tasting boxes featuring coffees paired with biscotti or chocolate, for a decadent treat every foodie will enjoy!
Endless variety- They'll explore award-winning coffees handpicked by Bean Box's resident coffee expert.

Freshness guaranteed- Every Bean Box order is roasted fresh and delivered at peak flavor.

Support small roasters with every sip- Not all coffee is created equal. Bean Box sources all their coffee from some of the best artisan roasters in the U.S.
Give the coffee fanatic in your life an unforgettable coffee-tasting experience with Bean Box. Order today at beanbox.com/invest/ and get 15% off purchases of $40 or more.
Goodbye To Garages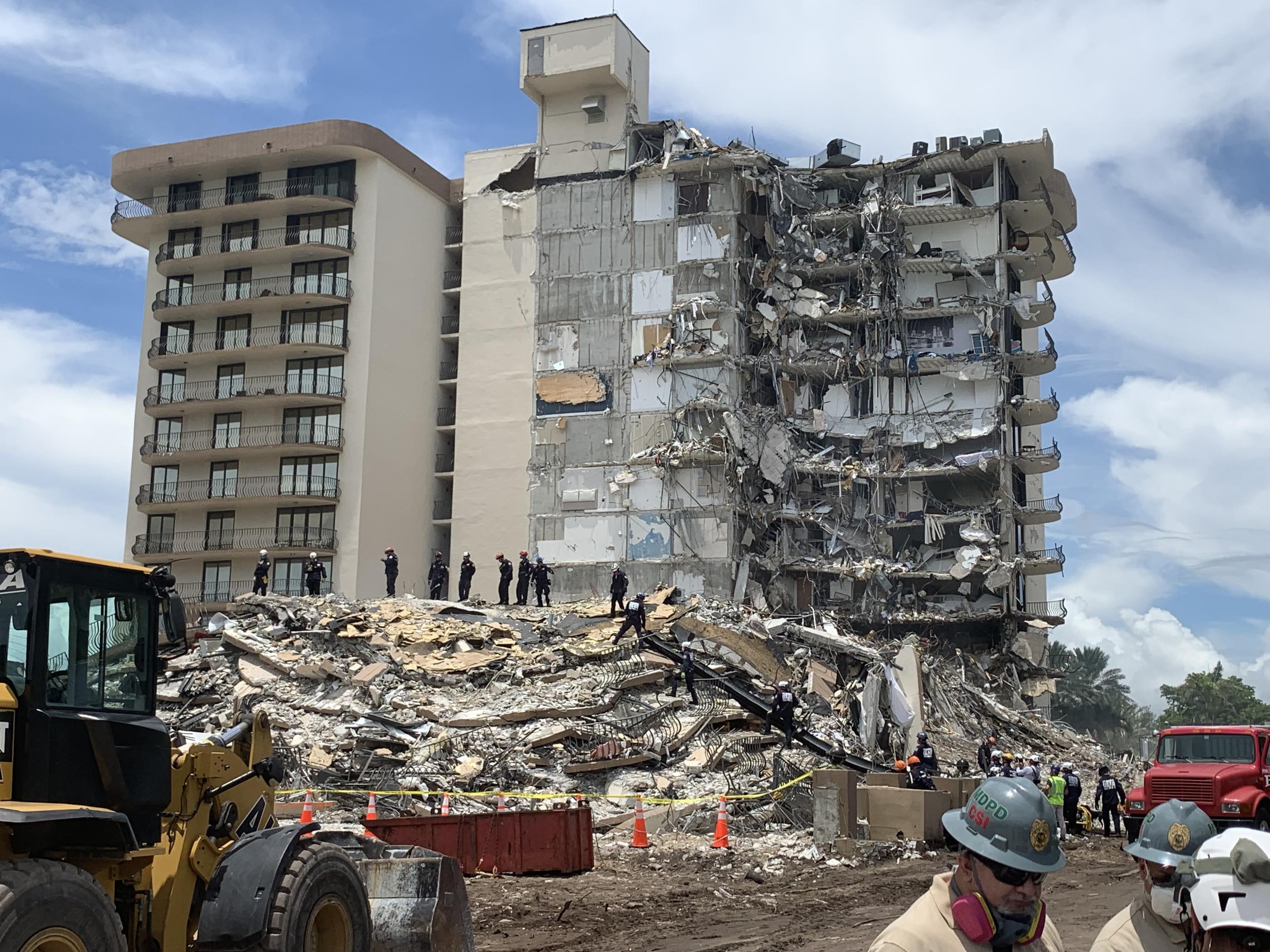 credit: nist
Underground garages could be a thing of the past for coastal buildings.
A study out of Florida International University looked into the cause of the June 2021 collapse of Champlain Towers South in Surfside, FL, and they think they might have found it: sea level rise in that area accelerated after 2006, flooding above that basement underground garage level an average of 636 times a year through 2020.
Study lead FIU coastal geologist Randall Parkinson is encouraging architects to design buildings for the future so cars don't float and buildings don't collapse. Florida buildings could soon all be skyscrapers, with sea-worthy bottom floors that welcome fish and turtles.
The climate crisis strikes again.
What's Trending?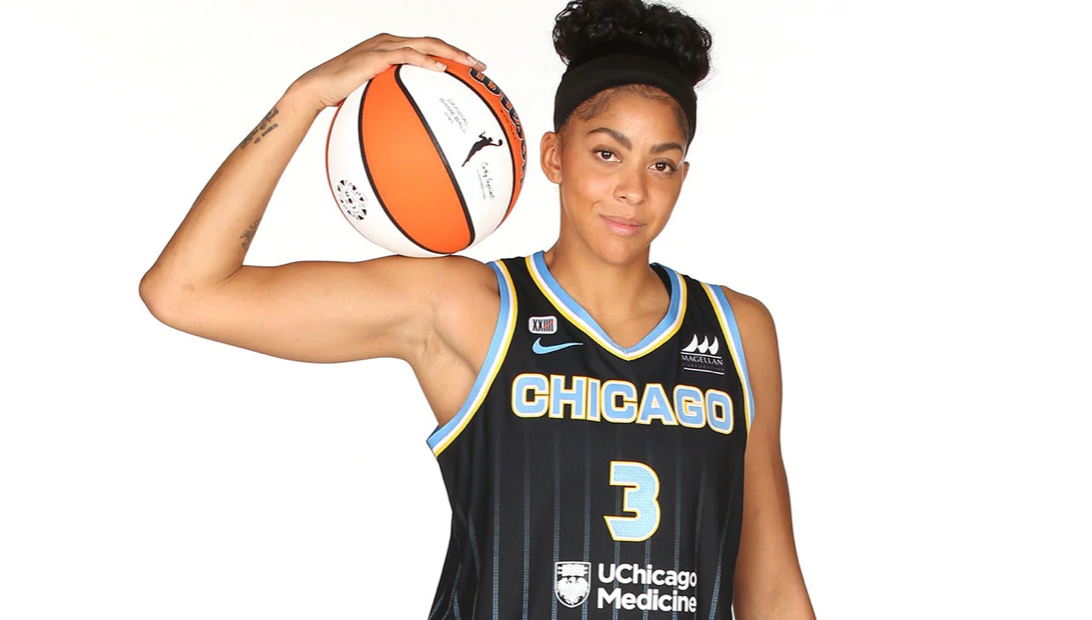 Candace Parker is trending because the WNBA star announced Tuesday that she is expecting a baby with her wife.
#studentloanforgiveness is trending because forgiveness ends January 31. Really. The Biden administration said they will not extend the pause on repayment again.
Analogue Pocket is trending because the new Game Boy-ish console is coming soon to nostalgia-lovers everywhere.
Kroger is trending because the grocery chain is pulling Covid benefits and adding insurance charges for unvaccinated employees.
News By The Numbers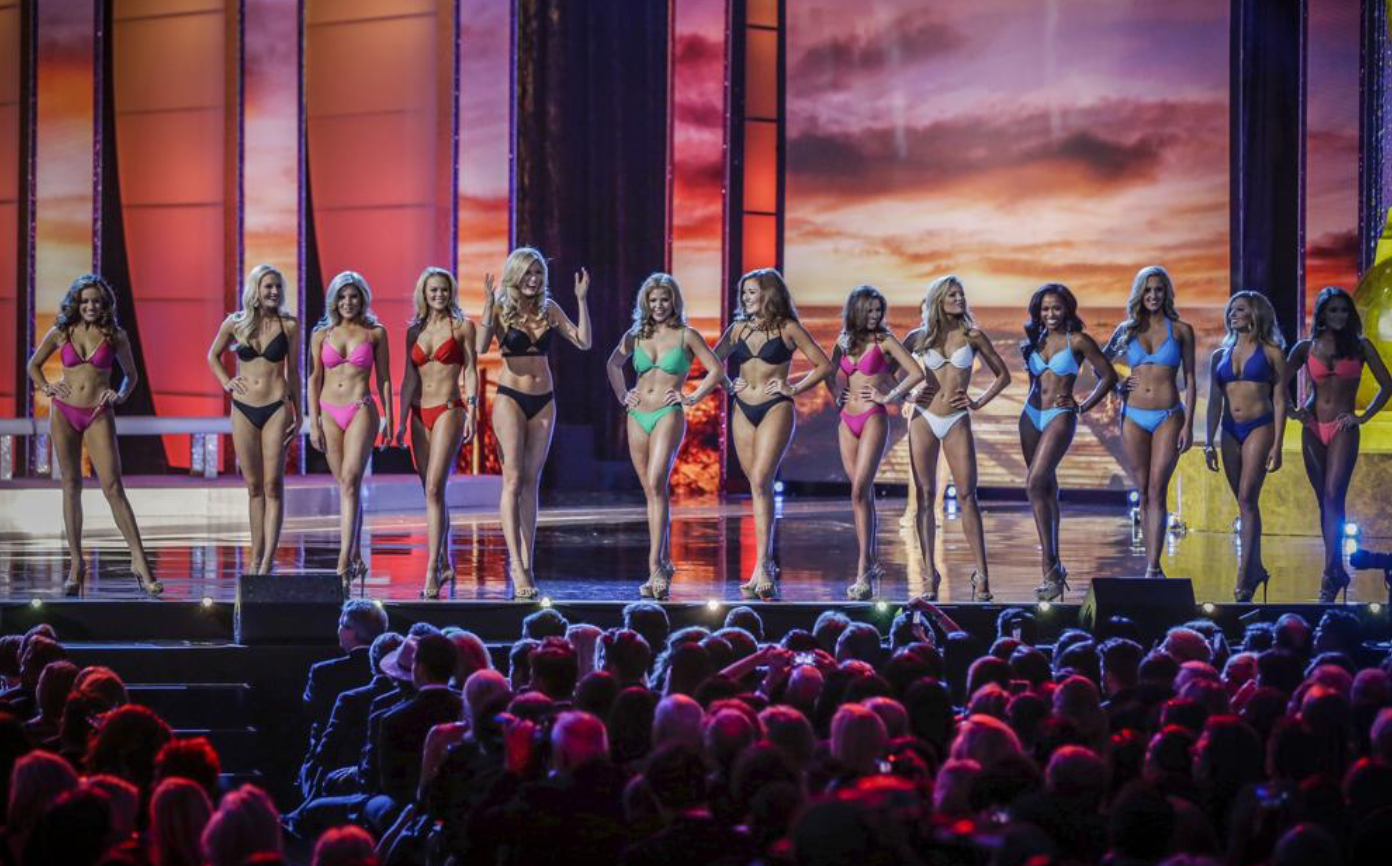 100. That is how many years the Miss America Pageant has existed. The future of the controversial pageant is unclear.
$380 million. That is the settlement reached for the over 500 sexual abuse survivors of Lawrence G. Nassar, the former doctor for the U.S. gymnastics team. This is one of the largest settlements in history for a sexual abuse case.
Almost 100. That is how many conservative British lawmakers from Boris Johnson's own Tory party voted against his expanded Covid restrictions Tuesday. The measure passed with votes largely from the opposition Labour party.
$5.1 million. That is how much New York Governor Andrew Cuomo has to repay the state. The money was his deal for a book he used state resources for, says the N.Y. Ethics Commission.
840,000. That is how many attacks hackers have launched since last Friday through a flaw in open-source software Log4J.
Amy's Chicken Pot Pie Recipe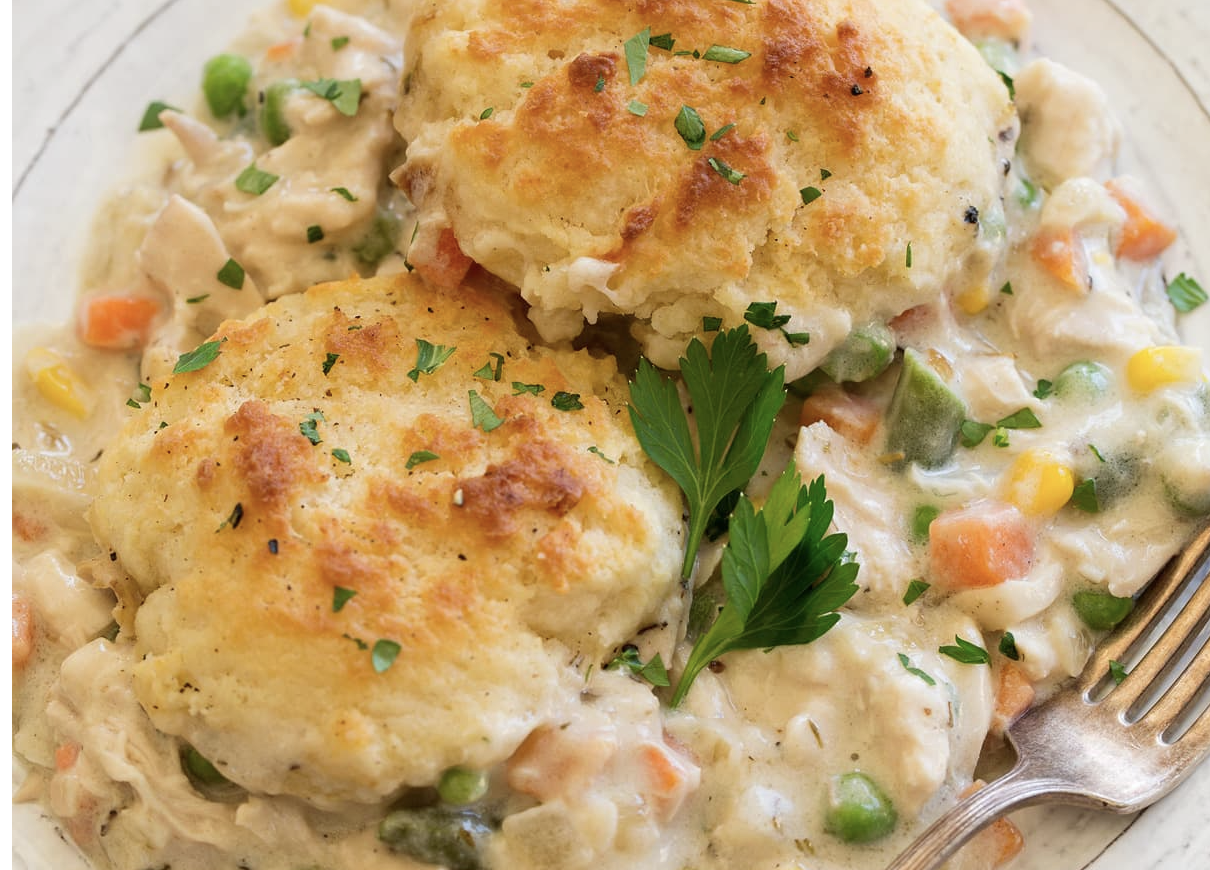 credit: cooking classy
One of our longtime Morning Invest readers Amy Perkins wanted to share her amazing Chicken Pot Pie recipe with our audience. So she sent me (Clayton) the recipe after hearing us talk about my love for this dish on our morning show. With her permission I'm sharing it here for all of you to enjoy this holiday season.
Here's Amy's recipe:
Boil 3-4 boneless, skinless chicken breast. After cooking, shred meat and set aside.
In skillet, melt 1/2 teaspoon of butter. Saute a small, yellow onion and 2 celery stocks (cut until 1/4" pieces) until translucent. DO NOT DRAIN BUTTER. Set aside.
In crock pot, add 2 large cans of cream of chicken soup. (Or preferably boxed soups since cans have a chemical called bisphenol which is toxic and is a known endochrine disruptor so try to avoid anything in a can if possible. You can read more about the toxicity of bisphenol here.)
To the soup, add 2-3 carrots fully sliced (depending on preference), 2-3 potatoes cubed and diced, and 2 cups of peas.
Add meat, onions, and celery to the soup. Season to taste.
Cook on medium low for 6-8 hours, stirring approximately every 45 minutes.
Make homemade biscuits or store bought. Lay on baking sheet and brush tops with small amount of butter. Bake.
Scoop soup mixture over top biscuits and enjoy!!!
A few tips from Amy:
1) I do not use frozen veggies in this recipe because of the water they hold. It makes the soup mixture too runny instead of thickness pot pie should be.
2) When seasoning, I use pink Himalayan sea salt, fresh cracked pepper, a little garlic powder, and cajun seasoning. This adds the perfect amount of "kick" to the pot pie without it being overpowering. But the seasoning is really personal preference.
3) This recipe WILL freeze. If you are anything like me, I like to freeze several meals during the winter to have ready for those days when it is cold and I don't feel like cooking. When reheating, just warm up on the stove. You may have to add 1 tablespoon of corn starch or a little flour to thicken it back up after freezing though.
It is a quick recipe for people who love home cooked meals but don't have the time to spend hours cooking.
Thank you!
Amy
Today's Live Show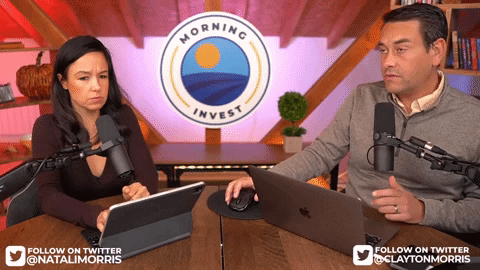 JOIN US FOR MORNING INVEST LIVE AT 9AM EASTERN
Join us on today's live morning show. We'll be analyzing how the mainstream media and the Biden administration are warning about a massive Covid outbreak in the coming days. Is this all overblown? We'll analyze the facts this morning. All that and more on today's show. Click here to RSVP and I'll see you at 9 AM Eastern.
Share The Love
Become a friend of Morning Invest by sharing this newsletter with someone you love.
When you do, we don't just give you a pat on the back and say, "Well done old sport." We give you actual rewards that'll make everyone jealous.