| TOGETHER WITH | |
| --- | --- |
Happy Monday. It's President's Day, a day reserved to honor our greatest Presidents. Ironically this weekend saw the second impeachment acquittal for former President Donald Trump. President Washington would have all the feels today.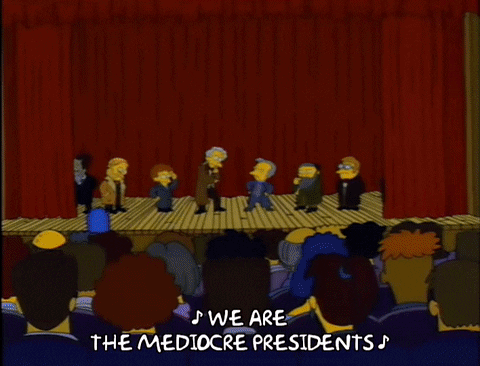 In Case You Missed It.
Dutchess Meghan Markle is expecting her second child with the Duke of Sussex.

An earthquake in Japan caused an enormous landslide that caused 140 injuries but thankfully no deaths.

The entire state of Texas is under a winter storm warning.

Already-frozen Chicago may get another foot of snow.

The Japanese Nikkei stock market rose above 30,000 for the first time since 1989.

The U.S. stock market is closed for Presidents Day, along with banks and the post office.

The Shanghai and Hong Kong stock exchanges are closed for the Lunar New Year.

The Toronto Stock Exchange is closed for Family Day in Canada.
Most of the Catholic countries will begin celebrating Carnaval this week. In lockdown.

Coronavirus Update:
Total confirmed cases as of 4:45 p.m. ET Saturday: 27,630,443 — Total deaths: 485,109 — Total tests: 330,066,415

The Lead: Impeachment Wraps With a Wimper
Rep. Jamie Ruskin credit: Getty
President Trump's second impeachment vote in the Senate resulted in a second acquittal on Saturday night.

All 50 Democratic Senators voted for impeachment and they were joined by seven Republicans but they needed 10 more for impeachment.

This was as expected and, whether you like it or not, at least it's over. Now Congress can focus primarily on lawmaking. Democrats want to move fast to pull together President Biden's $1.9 trillion recovery package this week and they want his confirmation hearings completed. With impeachment trials over, they have a better shot at completing these tasks. It won't be as exciting, perhaps, but the normal infighting over the $15 minimum wage should keep our attention.
CONFORMING LOAN

Program

Rate

Change

APR

Change

30 year

2.68%

0.03%

2.73%

0.03%

15 year
2.16

%

0.03%

2.25

%

0.03%
Biden Goes After Guns
credit: Getty
President Biden is calling on Congress to try to pass gun reform laws. This is something the Obama Administration tried and failed to do. Former President Obama calls it one of his biggest regrets.

President Biden said that he is "calling on Congress to enact commonsense gun law reforms, including requiring background checks on all gun sales, banning assault weapons and high-capacity magazines, and eliminating immunity for gun manufacturers who knowingly put weapons of war on our streets."

The administration released this request on the third anniversary of the Parkland, Florida high school shooting.

The appetite for gun control in America is pretty shaky with record gun sales in 2020 alone. Expect this spike to continue if a new battle about guns begins in Congress but if you are someone who feels the need to panic buy guns, re-read the statement. The Administration does not want to ban all guns. They want to ban assault and high-capacity guns. Why does a civilian need that?
Sponsor: Get 2 Premium Free Stocks with Webull

Just for our audience, Webull is extending their 2 free stocks promotion valued up to $1,850. Yes, you read that right. Right now you can get two free stocks valued up to $3,700 just for opening an account with Webull.

You'll get the free stocks just for opening a free trading account with Webull and depositing $100 into the account to activate it. Remember you're not spending $100, you're simply depositing that money into your account. And right now Webull is giving away some premium stocks like Google and Apple.

Simply click here and start an account. Even if you never do anything else with the account you still get that free money.
With Webull you can invest in thousands of companies using their trading tools and analytics to create your own financial portfolio. And the best part is $0 commissions and no deposit minimums. I remember when I used to pay $6 per trade with some other companies. Not any more thanks to Webull.
Sign up today and get your free stocks. Thanks, Webull.
Babyless Boom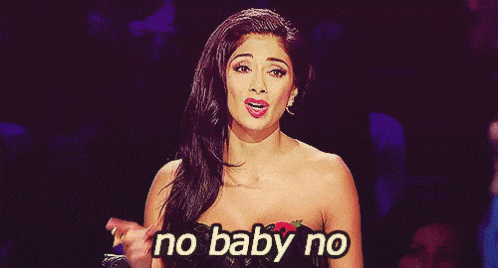 credit: giphy
Typically confinement leads to baby booms but the opposite is true of the pandemic. More people are deciding NOT to have children these days.

According to Bloomberg, births decreased by 19 percent in 2020 and birth rates have declined significantly in Florida, Hawaii, Arizona and Hawaii. Another survey shows that 30 percent of couples say that they changed their fertility plans due to the pandemic.

In typical confinement periods such as snowstorms, hurricanes, and the Northeast Black Out of 2003, massive baby booms follow. But those events are not usually accompanied by job loss, economic collapse, political unrest, and fear of disease so holding off on bringing a human into all of that is understandable.
The King of Beers
credit: phys.org
Archeologists in Egypt have unearthed what they say is a 5,000-year-old high-production brewery.

The brewery is said to have been used during the reign of King Narmer. It had two rows with about 40 earthenware pots each. They were used to heat a mixture of grain and water and could make about 22,400 liters of beer at a time.
Archeologists think the beer was used for royal events and rituals. Not for craft brewery visits and tastings as far as anyone can tell.
Today's Live Show

Join us today for live show at 9AM Eastern Time. We'll have the very latest moves by Congress on the minimum wage's inclusion in the stimulus bill. Click here to RSVP and start chatting with our great audience. We love you all!

PS. Don't forget to subscribe to my brand new YouTube channel for small bite-sized content called Morning Invest Shorts. I'll be publishing minute long content throughout the day. Subscribe to the new channel right here.
News By The Numbers
credit: secretnyc
20,000 square feet. That is the size of the biggest Harry Potter store in the world, set to open later this year in New York City.
170. That was the size of a gathering with no social distancing in St. Petersburg, Florida last week. Thankfully it was safe because the attendees were manatees. The party was also crashed by some playful dolphins and it was all caught on camera.

£4,000. That was the fine imposed on a London man for illegally keeping an African wildcat in his home as a pet. He was found out because neighbors spotted the animal looking out the window.

1,200. That is how many dogs have been put down in the UK since 2002 because they were deemed to be "old and worn out." A soldier is calling out the military, saying that more should have been done for these dogs to be rehoused or otherwise cared for after loyal service, many of them in combat.
Love Hurts
credit: getty
If you had no sweetheart for Valentine's Day, you might want to be on the lookout for fake suitors. The Wall Street Journal reports that romance scams are on the rise due to the pandemic.

A romance scam is when a fakester courts someone online with a phony dating profile. They maintain the flirtation but avoid in-person meetups with excuses. They prey on the other person's affection to ask for money and then disappear in a heartbroken poof once the money is given.

The Federal Trade Commission says that these types of scams are up 31% since 2019. Over 32,000 people have been victims of this and report to have lost a collective $304 million. Bless them. To be heartbroken, lonely, and robbed all at once. What kind of monster would do that to a person?
Share The Love
Become a friend of Morning Invest by sharing this newsletter with someone you love.
When you do, we don't just give you a pat on the back and say, "Well done old sport." We give you actual rewards that'll make everyone jealous.