| TOGETHER WITH | |
| --- | --- |

Happy Wednesday.
#Flosshack is apparently a way to tame frizzy flyaways out of your hair, popularized on TikTok. Florida has seriously frizzed out my hair, so I'll take what I can get. [Staying power of #Flosshack still TBD]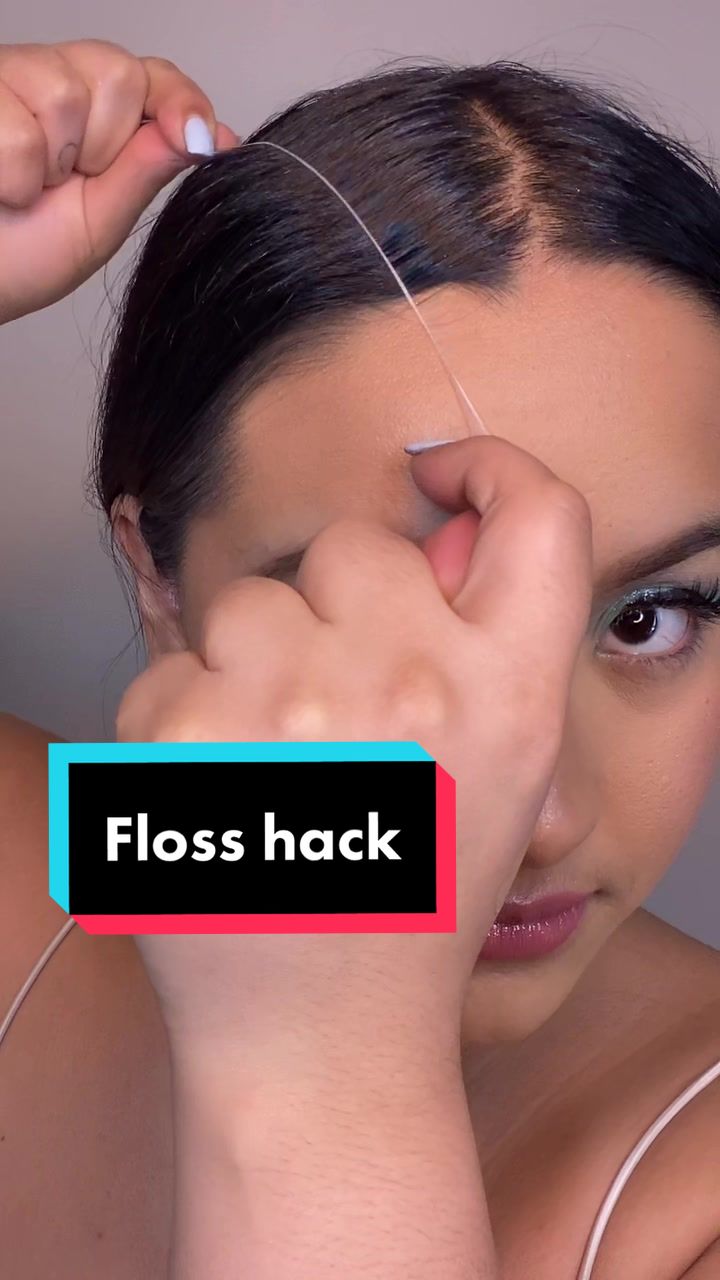 credit: tiktok
In Case You Missed It.
🇷🇺 Data from the Russian Defense Ministry shows that 9,861 Russian soldiers have died in the country's invasion of Ukraine and over 16,000 have been wounded. The data was published on the website of a pro-Kremlin newspaper and then quickly removed. The website says hackers did it, calling it fake news.
⚖️ Jailed Russian opposition leader Alexey Navalny has been sentenced to another nine years in a Russian maximum-security jail.
🧑🏼‍🚀 The European Space Agency is indefinitely suspending its joint ExoMars rover mission with Russia's state space agency. Russia says they'll do it by themselves then.
⛹🏻 Indiana's Republican governor vetoed a bill barring transgender girls from participating in female sports in the state's schools.
🪐 We are not alone. NASA's Jet Propulsion Laboratory has confirmed that there are over 5,000 exoplanets beyond our solar system.
🏅 Co-winner of last year's Nobel Peace Prize, Russian journalist Dmitry Muratov, is donating his medal to support Ukrainian refugees.
Coronavirus Update 😷:
White House Press Secretary Jen Psaki tested positive for Covid, so she can't go with President Biden today to Europe for the big meetings on Russia's invasion. This is her second time testing positive for Covid.
Hillary Clinton also announced Tuesday she tested positive for Covid.
While toddlers in New York City can go mask-less starting April 4, the city's professional sports teams will have to wait for an end to vaccine mandates, Mayor Eric Adams said Tuesday.


| | | | |
| --- | --- | --- | --- |
| | Bitcoin | $42,142.17 | |
| | | | |
| --- | --- | --- | --- |
| | Ethereum | $2,952.09 | |
| | | | |
| --- | --- | --- | --- |
| | Cardano | $0.9734 | |
| | | | |
| --- | --- | --- | --- |
| | Dow | 34,807.46 | |
| | | | |
| --- | --- | --- | --- |
| | S&P | 4,511.61 | |
| | | | |
| --- | --- | --- | --- |
| | Nasdaq | 14,108.82 | |
*Stock data as of market close, cryptocurrency data as of 5:00 am ET.
Markets: Markets in Europe are mixed this morning following news that U.K. inflation surged to a new 30-year high of 6.2%. President Joe Biden and allies meeting tomorrow in Brussels are expected to announce new sanctions against Russia which are having damaging effects on citizens in western countries as well.


The Lead: Inflation Nation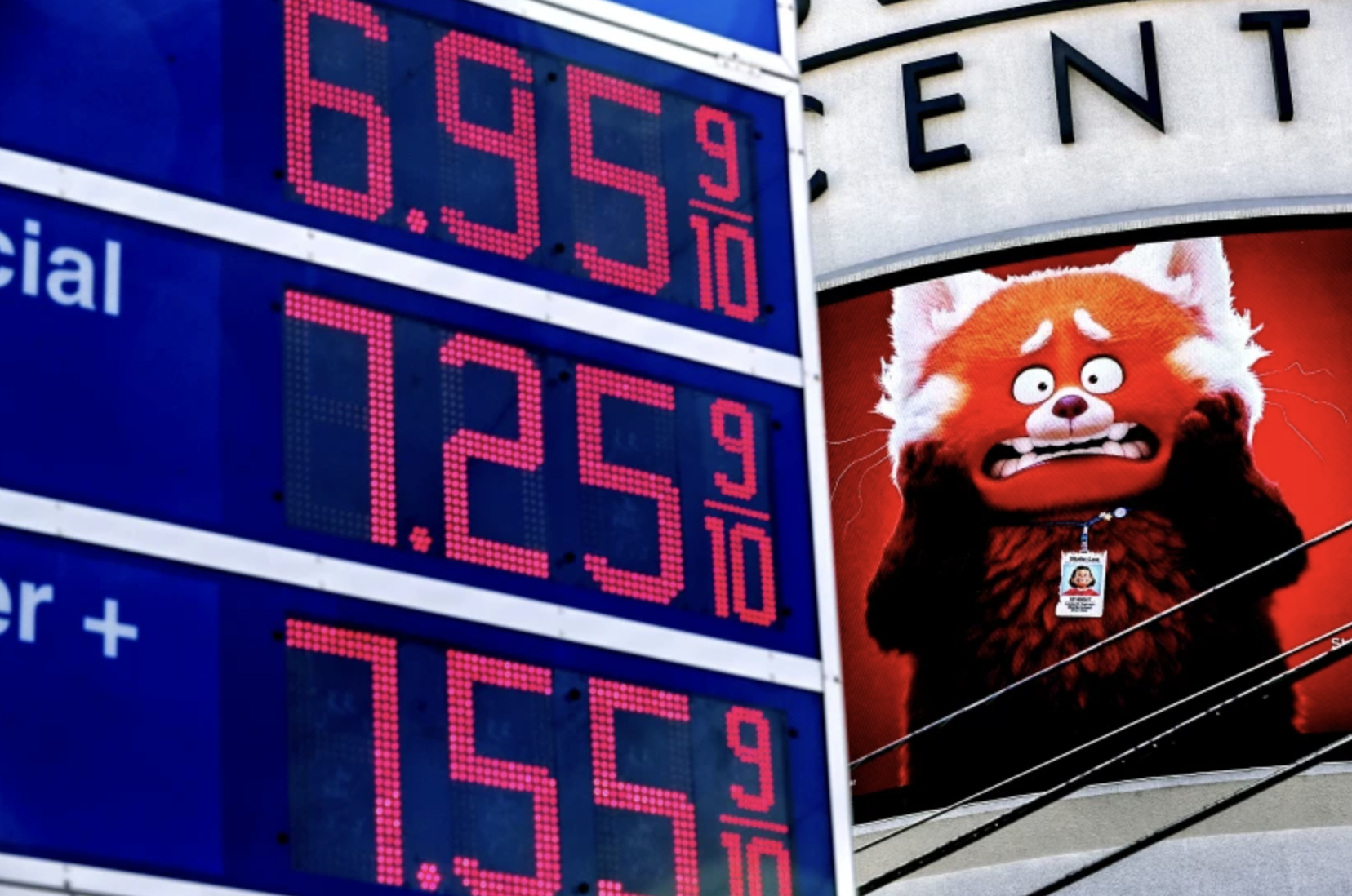 credit: latimes
Americans are hurting financially and Federal Reserve Chair Jerome Powell wants inflation to stop before the U.S. pops.
Rate hikes affect all kinds of borrowing–mortgages, auto loans, business loans, credit cards–but they're a key way to reduce inflation, which is raging in the country right now. After last week's Fed meeting, officials raised the benchmark short-term interest rate a quarter-point to a range of 0.25% to 0.5%. But it looks like the next hike could be coming sooner rather than later.
"We will take the necessary steps to ensure a return to price stability," Powell said in a speech Monday for the National Association for Business Economics. "In particular, if we conclude that it is appropriate to move more aggressively by raising the federal funds rate by more than 25 basis points at a meeting or meetings, we will do so. And if we determine that we need to tighten beyond common measures of neutral and into a more restrictive stance, we will do that as well."
According to Powell, those projections from the Fed meeting last week (rate hikes six more times this year and four times next year) "can become outdated quickly at times like these, when events are developing rapidly."
This is a tricky balance the Fed is trying to strike: hiking rates to pull down inflation without throwing the U.S. into recession.


I've Been Sad For 3 Years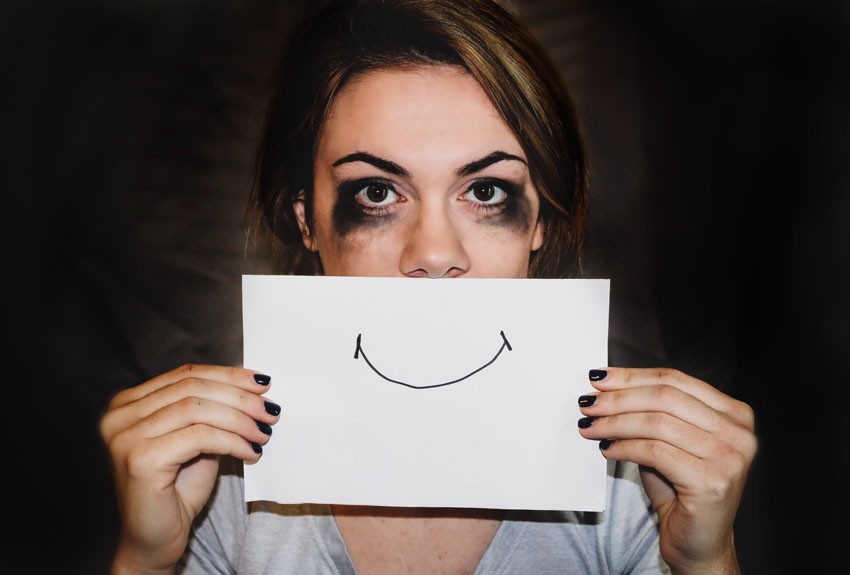 credit: sane.org
It's ok to be sad. Just not forever.
Covid has brought grief into the spotlight. So much so that the American Psychological Association has now made it official, adding Prolonged Grief Disorder to the Diagnostic and Statistical Manual of Mental Disorders (DSM).
We all experience grief, but according to the DSM, it becomes something U.S. doctors can bill insurance companies for when it incapacitates kids for over six months and adults for over 12.
Prolonged Grief Disorder goes beyond the five stages of grief. A person has PGD when they can't stop thinking about the deceased, which makes their life change in debilitating ways, including:
intense emotion
intense loneliness
emotional numbness
disbelief in death
avoidance of reminders that the deceased is deceased
Each one of the above is familiar to anyone who has lost someone. But the length of time and inability to function raise this to the DSM level. The drug naltrexone is currently in trials for grief treatment, and more pharmaceutical research will now likely follow.


Spring Cleaning with MANSCAPED™
We've got the Spring cleaning gift. Meet Manscaped. This awesome company will change your personal grooming life. Seriously.
Manscaped just rolled out their new Performance Package which is the best below-the-waist grooming package you'll ever need. Inside you'll find their new Lawn Mower, love the name, which is a SkinSafe trimmer to reduce nicks to your two best friends.
When you order the Performance Package you'll get a free travel bag and a pair of their super comfortable anti-chafing boxer briefs.
Get 20% and free shipping by using our coupon code INVEST when you visit Manscaped.com. Your family jewels will thank you.


Healing Ourselves With Our Own Cells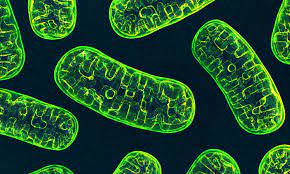 credit: drugtargetreview
When an organ is failing, a transplant is often the answer. But the very thing that is often the cause of the failure could soon be a new answer: mitochondria.
Mitochondria take energy from the food we eat and feed it to cells to help them work. When mitochondria are damaged, it can cause serious problems.
"Mitochondrial dysfunction is a universal driver of disease," says Keshav Singh, a mitochondria researcher at the University of Alabama Birmingham.
The key to healing this damage may be mitochondria from elsewhere in the body. Researchers have conducted trials that involve transplanting healthy mitochondria into the sick.
So far, this has been pretty successful in animal trials. A good portion of the few human heart and brain patients who have experimented with the procedure have healed themselves with their own mitochondria. Well, doctors helped, of course. Researchers are hopeful it can work in other organs, too.
There's still a lot to figure out, but mitochondrial transplants could be the next big (life-saving) thing.


News By The Numbers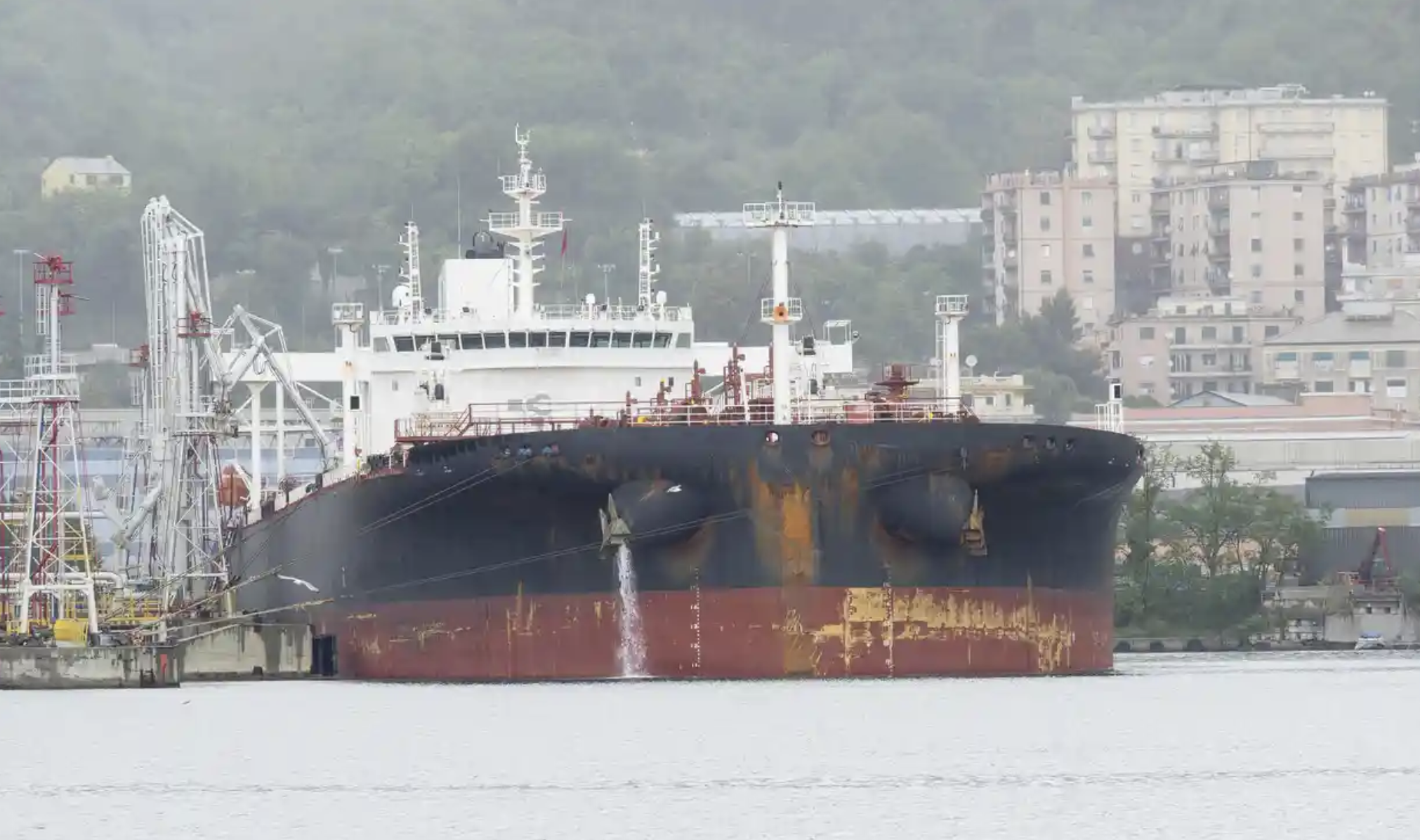 credit: alarmy
Up to 3,000. That is the number of cases of oil dumping that commercial ships may be pouring into European waters, according to a new investigation. This is way more than anyone has admitted.
150. That is how long kids alive today could live (maybe longer!), because the fountain of youth seems within grasp, according to scientists. Of course, the Earth would have to survive that long, which isn't looking great.
25%. That is how much the number of alcohol-related deaths increased in the U.S. between 2019 and 2020. #blameCovid
$2.4 million. That is how much a copy of Marvel Comics #1 recently sold for at auction. The "one that started it all" (for Marvel) was published in August 1939.


The Sounds of Silence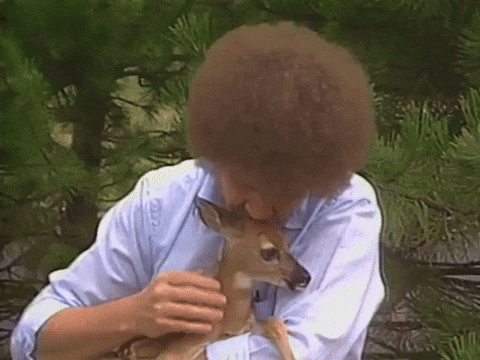 credit: giphy
Three seconds of silence could be all you need.
A new study published in the Journal of Applied Psychology examines the effect of silence during negotiations. According to the study authors, "our findings are consistent with the internal reflection perspective, whereby extended silence increases value creation by interrupting default, fixed-pie thinking and fostering a more deliberative mindset."
So a moment of silence during a business negotiation or an everyday argument, debate, conversation, etc. gives both people a chance to breathe, to think things through, to get that piece of bread out of their teeth. And that creates value, which means there's a greater chance of coming to an understanding.
The study found no evidence that silence is useful as an intimidation tactic like your boss might have tried. It actually kind of does the opposite.
Another reminder that taking a moment is useful, in any situation.


What's Trending?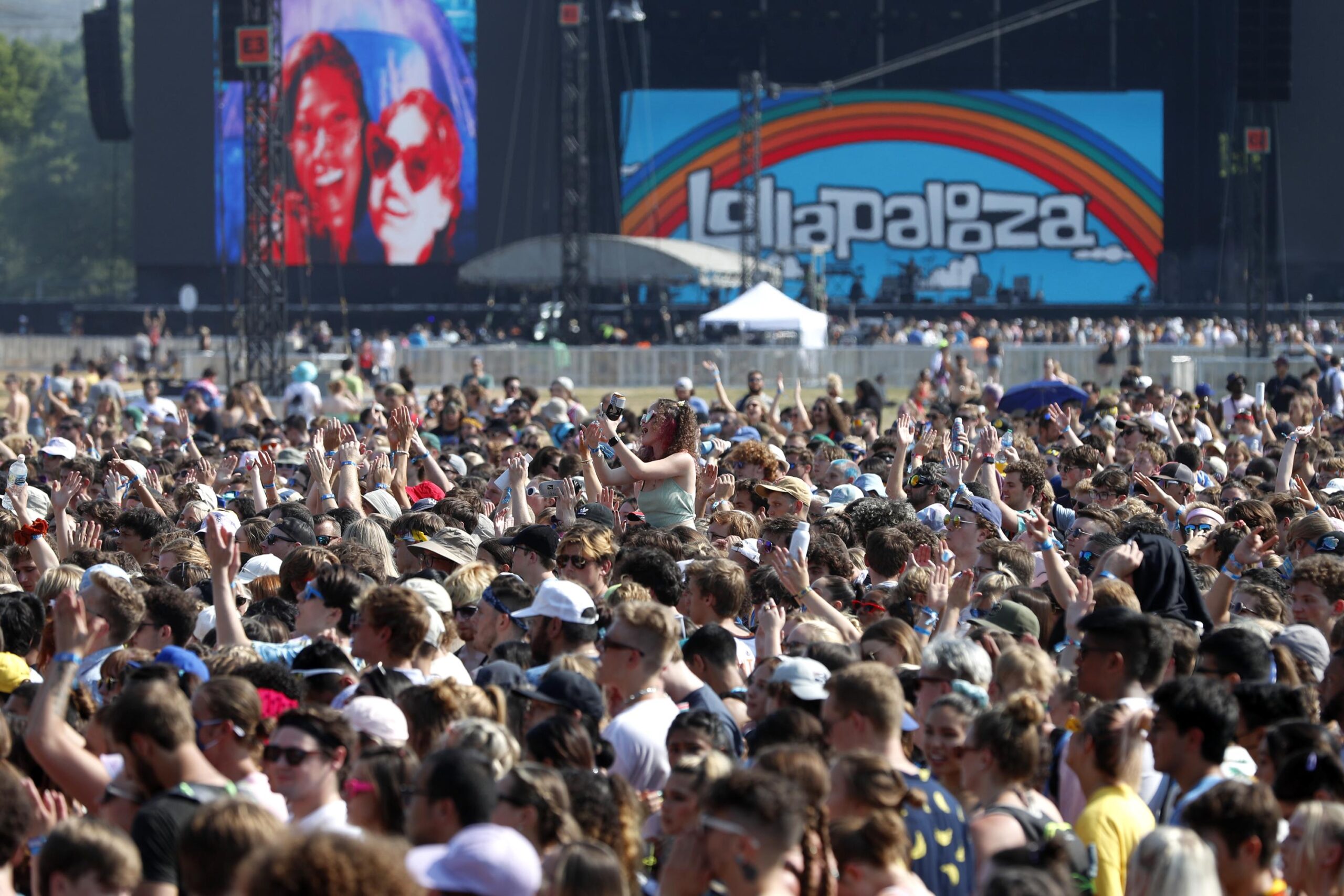 credit: ap
Lollapalooza 2022 is trending because the lineup for the full-capacity summer 2022 festival in Chicago's Grant Park is out. Headliners include Metallica, Green Day, Jane's Addiction, and Manchester Orchestra. Those are basically the only ones I've heard of because I'm old.
Phil Mickelson is trending. The U.S. golfer who made controversial comments about Saudi Arabia's proposed golf tour is officially listed as "past champion not playing" on the Masters website. This will be the first Masters he has missed in 28 years.
Supreme Court is trending. U.S. Supreme Court Justice hopeful Ketanji Brown Jackson is enduring her third day of Senate confirmation hearings today after a rough day of questioning yesterday. One exchange went viral when Senator Marsha Blackburn asked Ketanji Jackson to provide a definition of the word 'woman'. Jackson replied that she couldn't do that because she is not a biologist. Another viral moment included Senator Ted Cruz who brought out the children's books, so he definitely meant business.


Today's Live Show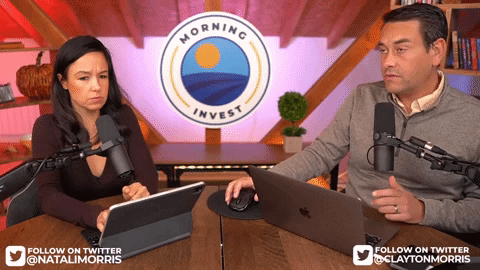 JOIN US TODAY AT 9AM EASTERN TIME
Join us on today's live morning show. A Pfizer whistleblower comes forward and you won't believe what she is revealing. We're also looking at the increasing signs of a recession in The United States as prices reach record highs. The Pentagon is scrambling to send more missiles and drones into Ukraine two weeks after President Biden said such moves would lead to World War 3. All of that and new sanctions against Russia are being ironed out by Western allies. Join us for today's live show. Click here to RSVP and I'll see you at 9 AM Eastern.


Share The Love
Become a friend of Morning Invest by sharing this newsletter with someone you love.
When you do, we don't just give you a pat on the back and say, "Well done old sport." We give you actual rewards that'll make everyone jealous.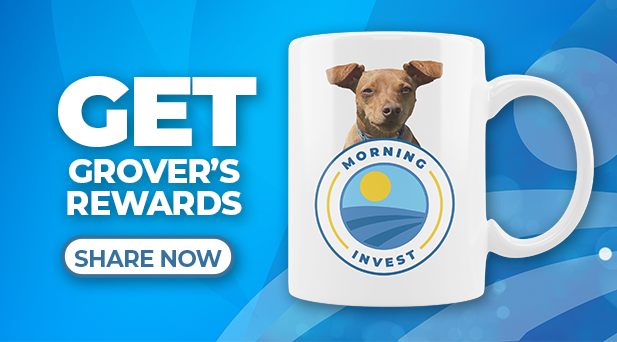 Or copy & paste your referral link to others: