| TOGETHER WITH | |
| --- | --- |
Happy Friday. It's Halloween weekend and the razor blade in the apple is no longer the concern du jour. Now state attorneys general are warning parents to watch for marijuana candy disguised as Halloween candy.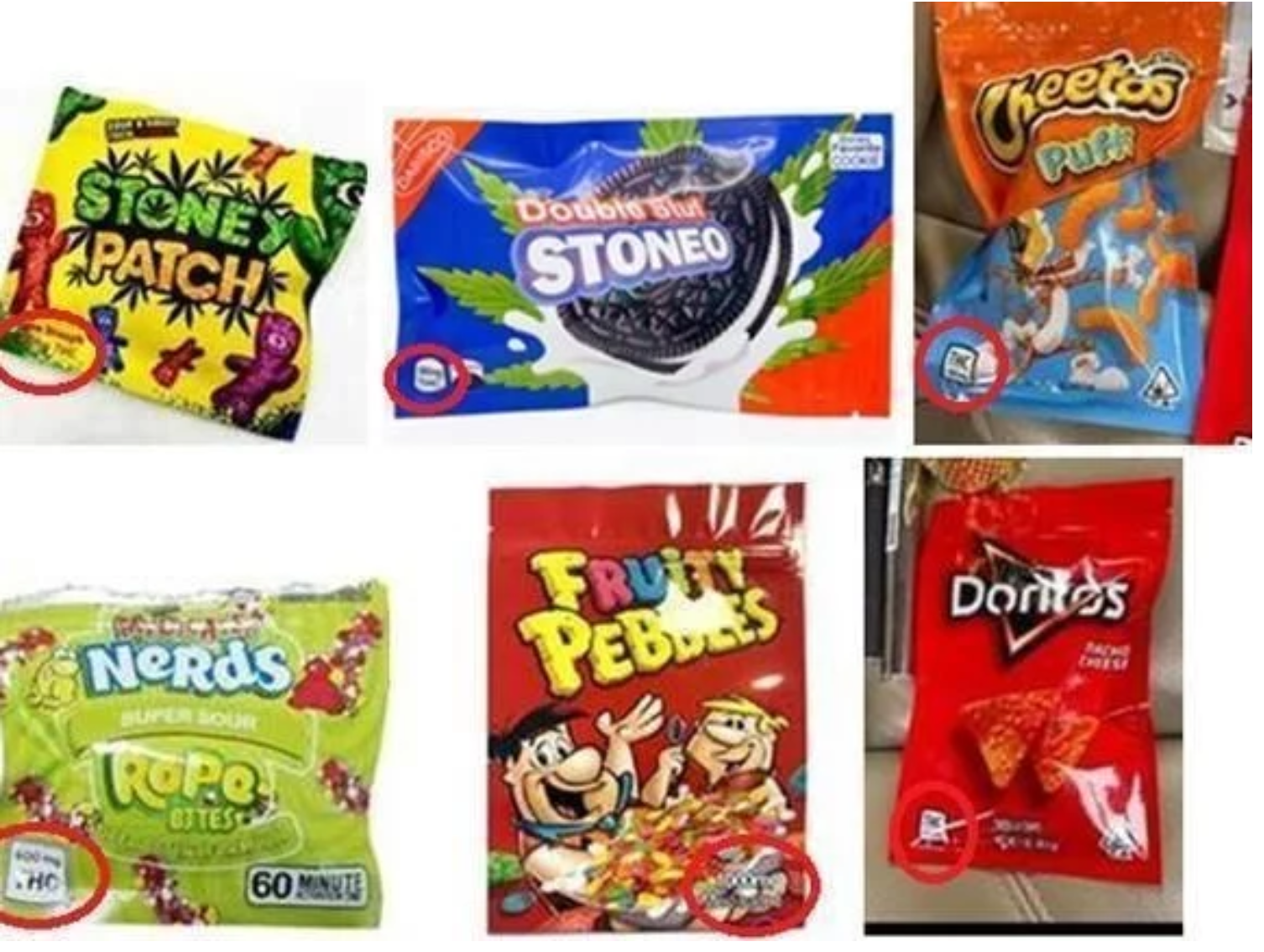 credit: npr
In Case You Missed It.
🪵 The Democratic Republic of Congo will ban all log exports in order to preserve what is left of its rainforest.
🏚 Chinese investment firm Evergrande averted a default by making a late payment on its debt in the nick of time to avoid collapsing the Chinese economy.
☀️ The sun fired off a major solar flare on Thursday causing a strong but temporary blackout. Did you feel it?
🍰 The CDC is warning that cake glitter can be toxic.
Coronavirus Update: 😷 Total confirmed global cases as of 11:15 a.m. ET on Thursday: 245,211,949 — Total deaths: 4,976,086 — Total vaccine doses administered: 6,903,622,60
| | | | |
| --- | --- | --- | --- |
| | Bitcoin | $61,010.63 | |
| | | | |
| --- | --- | --- | --- |
| | Ethereum | $4,354.70 | |
| | | | |
| --- | --- | --- | --- |
| | Cardano | $2.00 | |
| | | | |
| --- | --- | --- | --- |
| | Dow | 35,730.48 | |
| | | | |
| --- | --- | --- | --- |
| | S&P | 4,596.42 | |
| | | | |
| --- | --- | --- | --- |
| | Nasdaq | 15,448.12 | |
*Stock data as of market close, cryptocurrency data as of 5:00 am ET.
Markets: Apple and Amazon posted lower than expected earnings due to supply chain constraints. However, Apple's Mac and iPad sales exceeded expectations and their services revenue skyrocketed. Amazon's web services (AWS) stood out as a big bright spot. In crypto, Ethereum is set to reach all-time highs.
CONFORMING LOAN

Program

Rate

Change

APR

Change

30 year
2.85

%

0.07%

2.91%

0.07%

15 year
2.06

%

0.07%

2.16

%

0.08%
The Lead: The Stimulus Rollout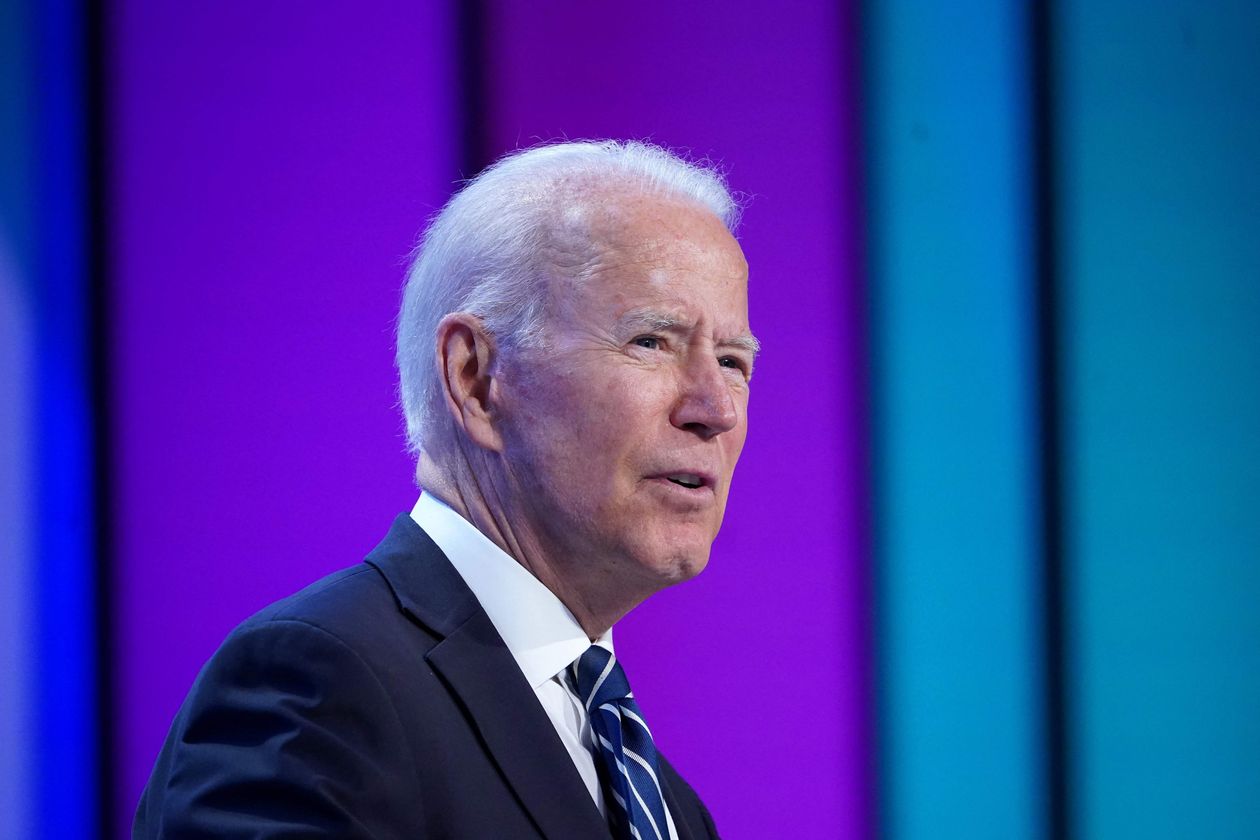 credit: getty
The social stimulus bill was released by the White House so now we know what we're dealing with. This is the plan to increase social programs such as preschool, parental paid leave and medical coverage.
The bill will cost $1.85 trillion and include $555 billion for clean energy and climate investments. Another major chunk will be devoted to child care and preschool. The child tax credit will be extended for one year instead of indefinitely, as the President originally wanted. The bill also has $150 billion for long-term care for elderly and disabled people.
How will the U.S. pay for all of this?
The bill adds 5% income tax to Americans making more than $10 million and another 3% on Americans making more than $25 million.
The House of Representatives planned to vote on this bill on Thursday but did not because Progressives did not seem immediately thrilled to support it. The President departed for Europe for the Cop26 climate summit so now the ball is in Congress' court.
The Climate Roundup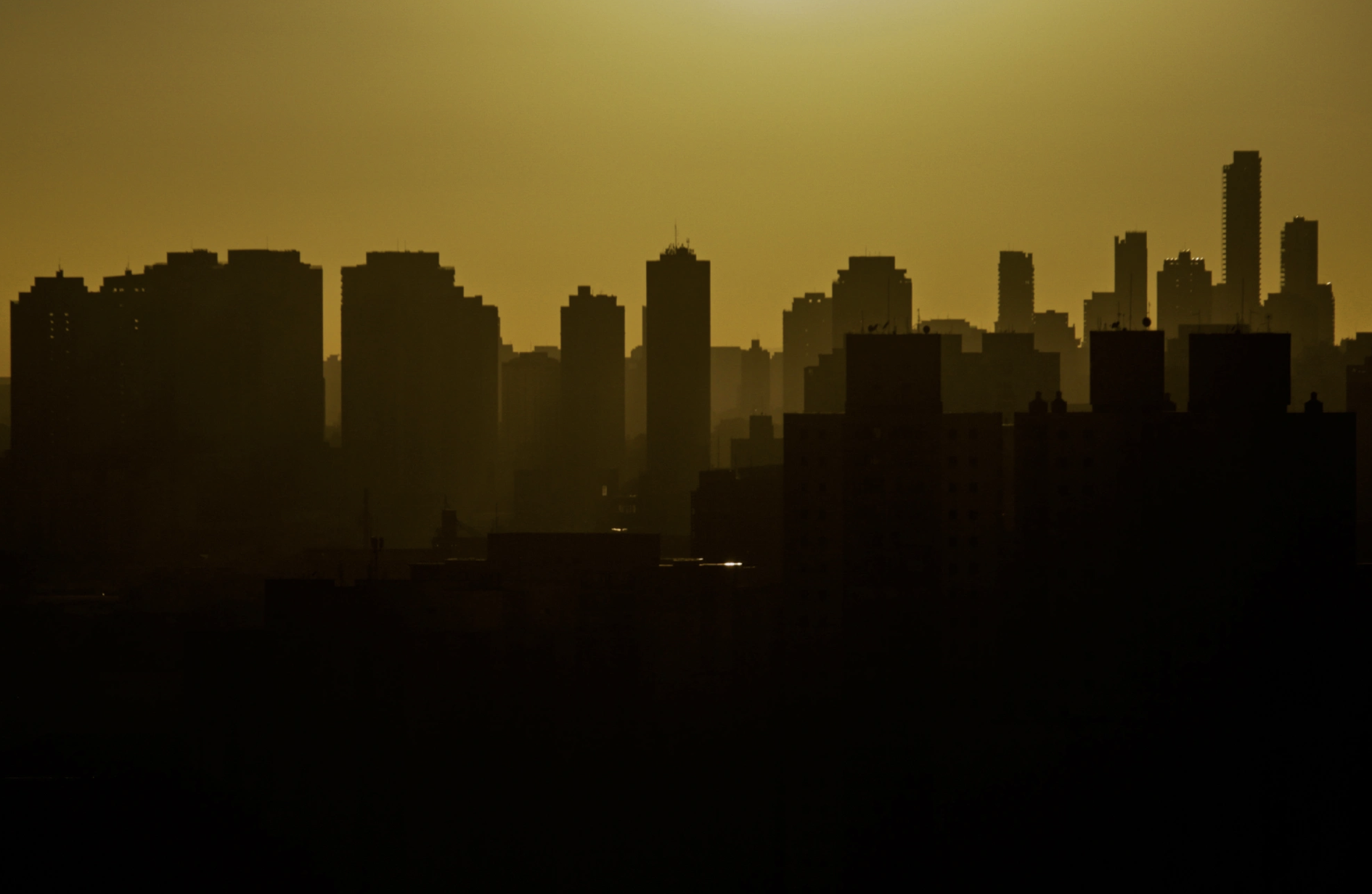 credit: getty
On Sunday, world leaders will meet in Scotland for the Cop26 climate summit. There is a lot of ecology news as a result so here is a short-roundup in advance.
One study shows that we've still got time to fix the environment before it all goes to pot. Eleven years to be exact. If countries do not collectively commit to reducing carbon emissions, violent storms, deep flooding, droughts and more will be the norm. Er, norm-er.
Another study shows that the world needs to shut down 3,000 coal-fired power plants by 2030 if we want to reach collective climate goals.
The World Bank said that climate change will force tens of millions of East Africans from their home in the coming decades due to the lack of water and extreme weather.
Clearly, Mother Earth needs more than political meetings. They need cooperation and a recent survey indicates that we don't have that. Invest firms are doubling down on fossil fuel-related activity because the profits are still there.
"At the end of the day, you don't invest in a company because they promise nice things," Adams Funds head Mark Stoeckle told Reuters.
Sponsor: Coinbase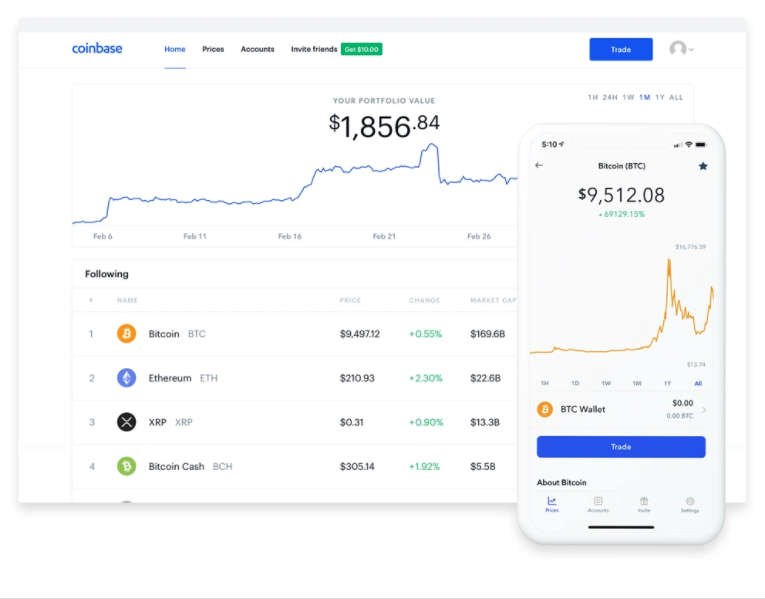 Do you identify as crypto-curious? If you've thought about entering the world of cryptocurrency, but felt a little overwhelmed, Coinbase makes learning to buy and sell simple.
Cryptocurrency might feel like a secret or exclusive club, but Coinbase believes that everyone, everywhere should be able to get in the door.

Coinbase makes it quick and easy to start your own portfolio and learn to trade like a pro.
Coinbase offers a trusted and easy-to-use platform to buy, sell, and spend cryptocurrency. For a limited time, new users can get $10 in free Bitcoin when they sign up today at coinbase.com/invest. This offer is for a limited time only, so be sure to sign up today!
Into The Metaverse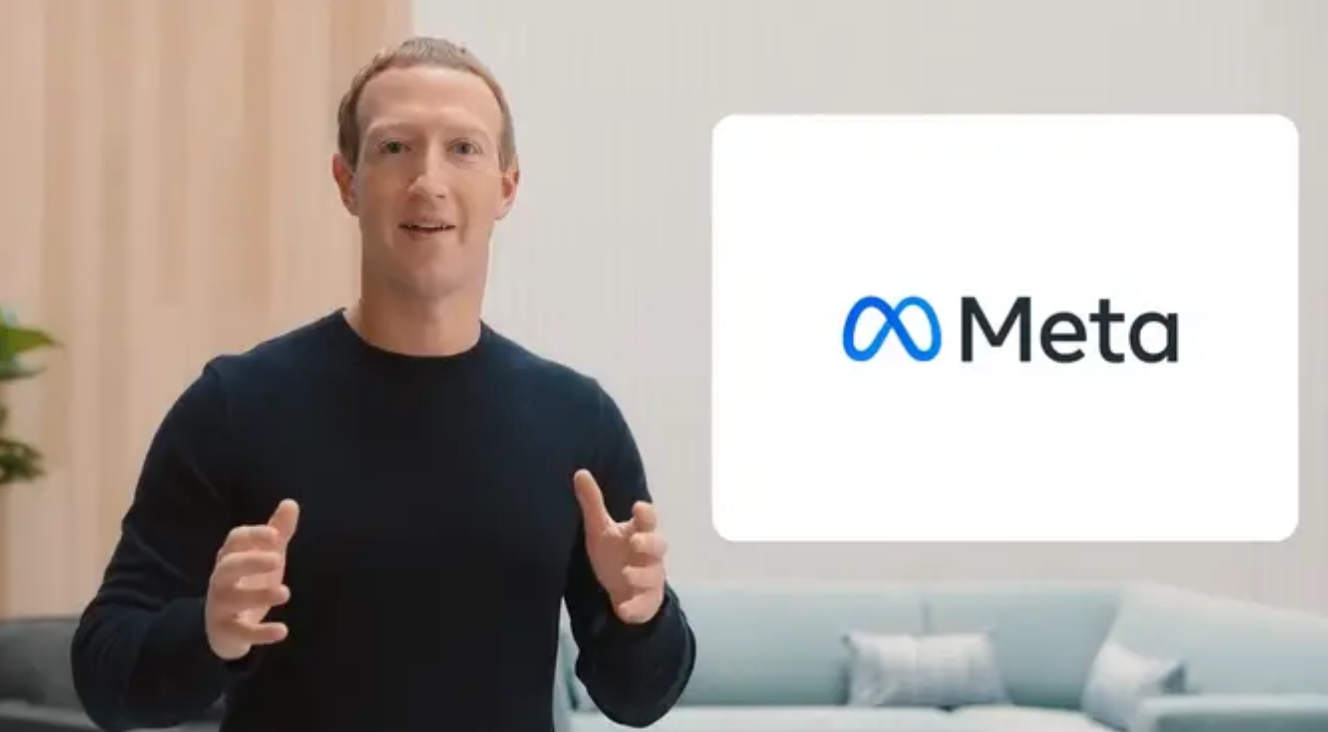 credit: facebook
Facebook is changing its corporate name to Meta. This is now the company that owns Instagram, WhatsApp, Messenger and the Facebook app.
Facebook app will still be Facebook. Facebook Corporation will become Meta and the stock will be traded as MVRS. Founder Mark Zuckerberg is calling this the "next chapter for the internet."
Under the Meta brand, the company is working on another platform which they call the "embodied internet" where you can gather with friends and family, learn, work, play, shop, etc.
Okay, so here is our take. Facebook is obviously an unethical company. We all know it and many of us still use it. That said, at least with this name, it is not a secret that they want the metadata of your life. They are putting it out there. Full disclosure. Like the registered sex offender list.
What A Surprise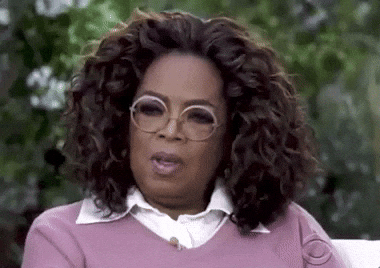 credit: giphy
A new study shows that low-income parents who receive universal basic income actually spend that money on their children. File this away under: No duh!
Politicians who are against UBI say that low-income people cannot be trusted to make responsible choices with their money. Sociologist Mariana Amorim studied recipients of the Alaska Permanent Fund Dividend from 1996 to 2015 and found that low-income families used that money on education, clothing, recreation and electronic purchases for their children. She says that low and middle-income families try to "catch up with their more affluent counterparts" but never actually catch up because they needed the money for more basic necessities such as late bills or a car repair.
The Alaska fund involves one-time payments instead of monthly stipends so Amorim cautions about applying her data to all UBI programs. Instead she says that her study indicates that "we don't need to be so afraid to give poor people money that can help their families."
News By The Numbers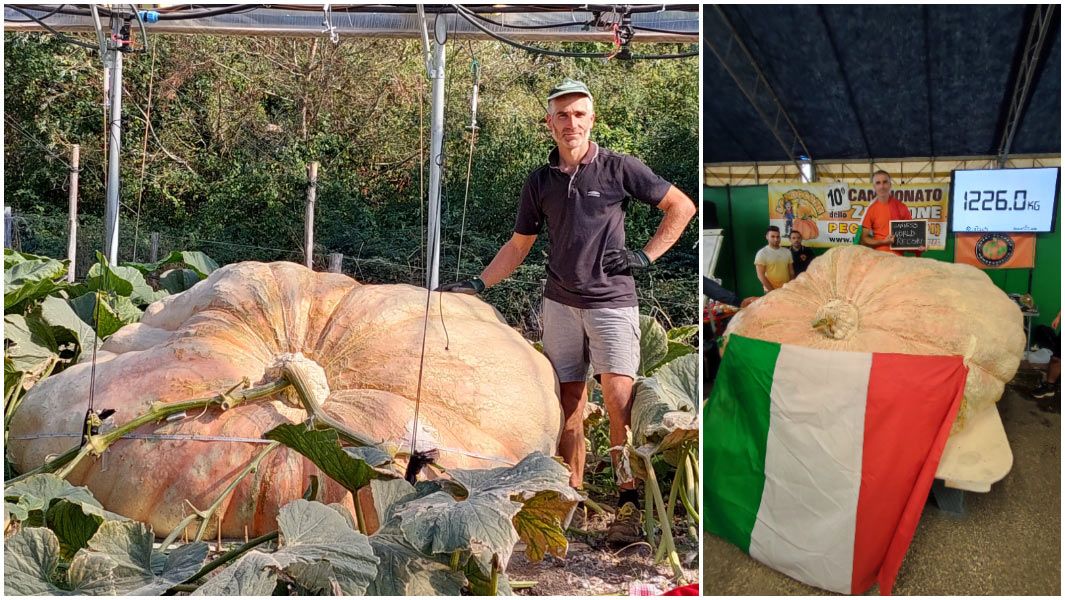 2,702 pounds. That is the weight of the world's heaviest pumpkin, grown by an Italian farmer. That is heavier than 17 adult men and could make a lot of soup!
$859 billion. That is the National Retail Federation's forecast for sales this holiday season. That is up 10% from last year.
$450,000. That is how much the U.S. government may pay each person that was separated from their family at the U.S. border during the Trump administration's zero-tolerance policy in 2018, according to some familiar with the proposed settlement.
(T*K*G) + (D*F*S) = Candy Pieces divided by 30 = ?? Bags of candy. That is the equation for how many bags of candy you should buy to distribute this weekend, according to candyindustry.com. You can study the variables for yourself here.
Natali's Pumpkin Soup Recipe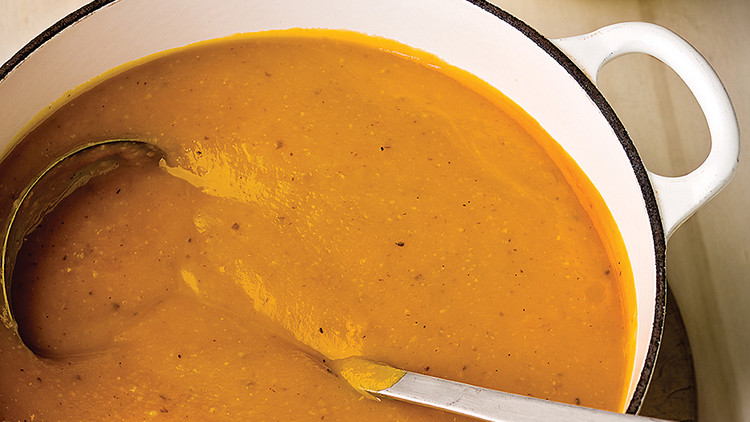 This week on our live show, Natali promised to share her recipe for pumpkin soup. This is because she is very against wasting pumpkins for Halloween entertainment. Carve the Jack O'Lantern, sure, but eat the pumpkin after! Mother Earth gave water and nutrients to grow this squash. We hope you enjoy it!
Ingredients:
Pumpkin (fresh or canned)
3-5 carrots
2 onions
3-5 garlic cloves
Olive oil
Butter
Soup stock
1 pound red lentils
Preferred herbs: ground cumin and fresh sage
Pumpkin Prep
Step 1: Cut pumpkin into chunks that fit on your baking sheet and scoop out seeds.
Step 2: "Paint" the pumpkin with the oil of your choice. My 5-year-old does this step with a kitchen brush, which is why we call it "painting the pumpkins." Simply coat them with some oil so that they roast nicely in your oven. My preference is olive oil.
Step 3: Roast pumpkin pieces at 300 degrees F for approximately one hour or until you can poke them easily with a fork.
Step 4: Let the pumpkin cool so that you can touch it and then scrape the roasted flesh off of the skin with a spoon.
Note: You can purée the pumpkin in the blender with a little water and keep the pumpkin to use for pies, muffins, pancakes, etc. It keeps in the refrigerator for about a week in an air-tight container or in the freezer for longer. If you want to make the soup, carry on.
🥣 Soup time! Note: If you did not roast your own pumpkin, you can still start here with boxed or canned pumpkin.
Step 1: Chop the following vegetables: 2 onions, 4-5 carrots, 3-4 cloves of garlic. There are no points for nice knife work in this soup because it will all get puréed so cut as sloppy as you want today.
Step 2: Sweat the vegetables in a soup pot with 2-4 tablespoons of olive oil, butter, or fat of your choice as well as salt, pepper to taste and 1-2 tablespoons of cumin. This takes approximately 3-5 minutes on medium heat.
Step 3: Add soup stock and bring the soup to a low boil. My preference is chicken stock but any stock will do.
Step 4: When the soup is boiling, add lentils. In a large Dutch oven, I use about 2 cups. Cover pot with the lid askew so some air can escape and the soup won't overheat. The lentils will boil in about 20 minutes.
Step 5: Add your pumpkin to the soup and let the flavors cook together for about 5-10 minutes.
Step 6: This is the secret ingredient and I learned it from Food Wishes. He's brilliant! In a separate small pan, melt 2 tablespoons of butter until it is slightly browned. Add 4-5 leaves of fresh sage and let them sizzle for about 2-3 minutes. This gives off an amazing aroma and makes your soup taste like fall! Now add that entire thing to your soup pot.
Step 7: Purée the soup with an immersion blender or regular blender. Adjust seasoning as needed and serve!
Step 8: Enjoy!
Today's Live Show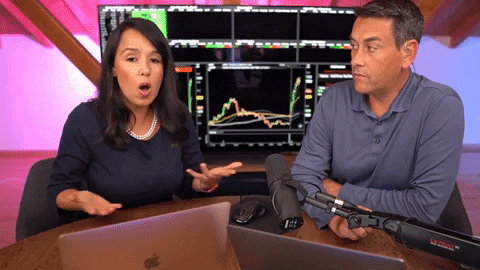 MORNING INVEST LIVE AT 9 AM EASTERN
Join us on today's live morning show. We'll be analyzing the crazy stimulus news out of Washington, Facebook goes Meta, and your pet photos. Click here to RSVP and we'll see you at 9 AM Eastern.
Share The Love
Become a friend of Morning Invest by sharing this newsletter with someone you love.
When you do, we don't just give you a pat on the back and say, "Well done old sport." We give you actual rewards that'll make everyone jealous.