| TOGETHER WITH | |
| --- | --- |



In Case You Missed It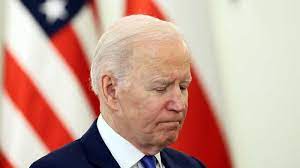 credit: getty
🫢 Following President Biden's briefing on airstrikes in Lviv, he ended his largely successful trip to Europe with an unscripted word-bomb in Poland, saying Putin "cannot remain in power." This sparked a response from Russia that its ruler is "not to be decided by Mr. Biden." The White House is on damage control this morning.
💾 European lawmakers agreed on a proposed rule to make big tech companies share. The "Digital Markets Act" would force Google, Apple, and other tech giants to open closed doors to their services and platforms.
🇪🇹 After 16 months of war, the Ethiopian government has declared a "humanitarian truce" with rebel Tigrayan forces. The UN estimates five million people are in urgent need of food.
🇭🇺 A report from the Artistic Freedom Initiative found that there isn't any in Hungary. Specifically, the report says that Hungarian Prime Minister Viktor Orbán has implemented policies that cast any viewpoints that don't tow the party line as anti-Hungarian. This has led artists to trade artistic freedom for actual freedom.
🇨🇳/🇮🇳 China's foreign minister visited India Friday to discuss the conflict at their disputed border. Thousands of troops from both sides have been stationed at the border since hand-to-hand conflicts in June 2020 killed four Chinese and 20 Indian soldiers.
🥁 Taylor Hawkins, amazing drummer for the U.S. rock band Foo Fighters, has died at 50 years old.
​​​​Coronavirus Update: 🗣
Moderna is seeking

emergency use authorization

for shots for the under-6 crowd in the U.S. They say parents of littles can expect them to be available "later this spring or early summer," according to Moderna's Chief Medical Officer. The vaccine is only 44% effective for kids six months to two years, and 37% for kids 2-5.

The

BA.2 subvariant

of omicron has more than doubled in the U.S. in two weeks. White House chief medical advisor Dr. Anthony Fauci says it will dominate, but doesn't think it will cause another surge.

Hawaii became the final U.S. state to lift its

state-wide mask mandate

Friday.


| | | | |
| --- | --- | --- | --- |
| | Bitcoin | $47,143.04 | |
| | | | |
| --- | --- | --- | --- |
| | Ethereum | $3,338.29 | |
| | | | |
| --- | --- | --- | --- |
| | Cardano | $1.19 | |
| | | | |
| --- | --- | --- | --- |
| | Dow | 34,861.24 | |
| | | | |
| --- | --- | --- | --- |
| | S&P | 4,543.06 | |
| | | | |
| --- | --- | --- | --- |
| | Nasdaq | 14,169.30 | |
*stock data as of market close, cryptocurrency data as of 5:00 am ET.


The Lead: Russia Scaling Back?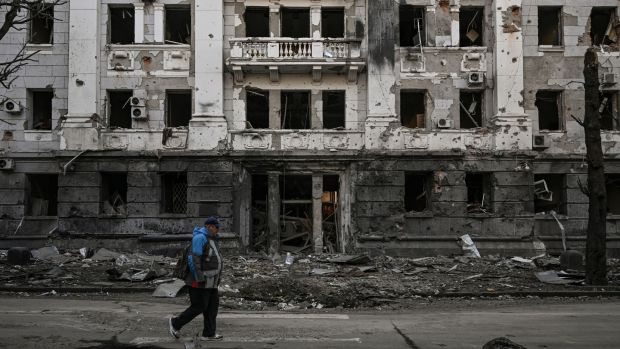 credit: ap
As Russia's war in Ukraine moves into month two, there are some positive developments to accompany the continued destruction and devastation.
Ukrainian forces pushed Russian troops back Wednesday from 12 miles outside the capital city of Kyiv to 34 miles away. "The head commander of Ukrainian ground forces manages the Kyiv defenses," said military advisor Gen. Serhii Knyazev, "and the tactical moves that they deployed allowed us to take back the settlements that are important for further counteroffensive actions."
This is a fragile yet possibly positive development. And, according to Irish Times, there are other wins, including halted talks with China's state-run Sinopec Group regarding investment in Russian gas (showing China's hesitation) and an announcement from Russia that seems to indicate much more limited goals for the war:
"The combat potential of the Armed Forces of Ukraine has been considerably reduced, which … makes it possible to focus our core efforts on achieving the main goal, the liberation of Donbass," said Sergei Rudskoi, head of the Russian General Staff's Main Operational Directorate.
If they're saying the "liberation" of the Donbass region has always been the ultimate goal, that is a clear and promising shift. There are many who are skeptical, especially with the recent attacks in Lviv, but it's something.


Grocery Store Prices
Shopping at the grocery store costs 28% more than using Hello Fresh. That's right. With inflation driving up prices you might have noticed your grocery bills are going up. Do you want to save 28% on your grocery bill? Want delicious ingredients shipped right to your door? Want to prepare amazing meals in under 30 minutes? Want to get 16 free meals for trying it out? Then you're in luck. You'll get free food with that link.
Introducing HelloFresh. Get fresh, pre-measured ingredients and mouthwatering seasonal recipes delivered right to your door, America's #1 meal kit. HelloFresh lets you skip those trips to the grocery store, and makes home cooking easy, fun, AND affordable.
Even if you don't like it you just got 16 meals of free food delivered to your door because of Morning Invest. You'll have to use this link to get it. Use the code Invest16 to get those free 16 meals.


A Supreme Update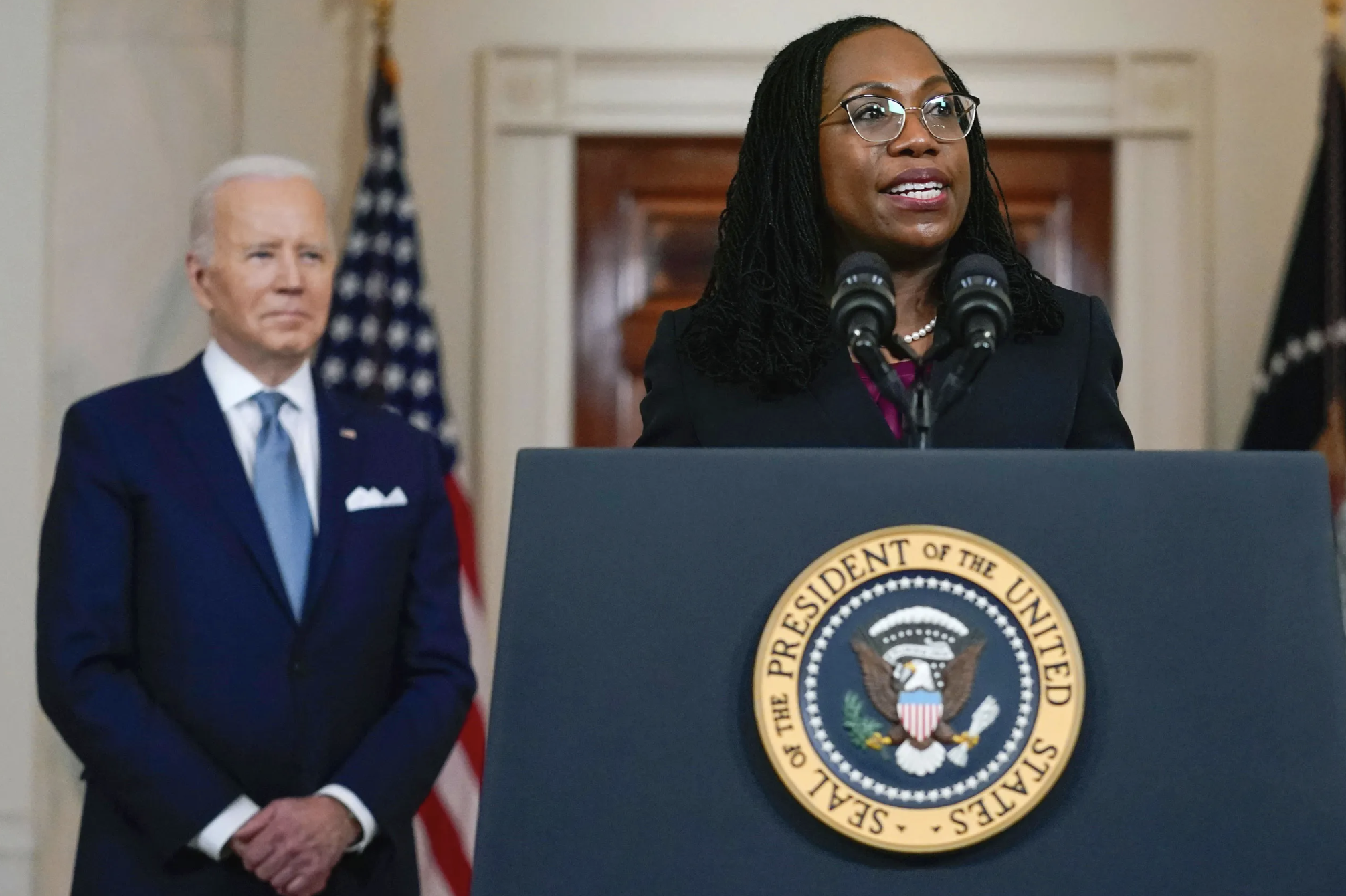 credit: getty
Judge Ketanji Brown Jackson's confirmation hearings in the U.S. Senate flooded the non-Ukraine U.S. headlines last week, because they were, at times, brutal. Republicans focused on issues like critical race theory, Jackson's definition of "woman," and Jackson's rulings on sexual abuse in an effort to paint her as a soft-on-crime progressive monster who bears little resemblance to Jackson, but looms large in many GOP heads.
The Senate Judiciary Committee's confirmation vote is set for April 4. As long as all Democrats fall in line, Republicans can have their progressive monster nightmares and it won't affect the results. In fact, a 50/50 vote from the full Senate would mean Vice President Harris, the first Black VP, would give the deciding "yay" for the first Black female Supreme Court justice.
Political Theater
The fact that these hearings are televised combined with today's political environment is turning these confirmation hearings into pure political theater. Would Sen. Ted Cruz have brought out Ibram X. Kendi's Antiracist Baby board book if there were no cameras? Maybe, but doubtful.
CNN points out that "several of Jackson's harshest questioners are believed to be in contention for a 2024 presidential run. Other talking points [the] GOP has forecast for the 2022 midterm campaign also made their way into the questioning."
The hearings did, however, seem to work for Sen. Joe Manchin, who says he will now definitely vote Judge Jackson in.
In Other Supreme Court News
Justice Thomas also made some news this week, with both his health and wife issues. He was discharged from the hospital Friday after a mysterious infection that gave him "flu-like symptoms" but wasn't Covid, so the health issues seem to be over. But he could still have an ethics investigation in his future due to the wife issues.
Thomas' wife Ginny Thomas is now on record pushing to overturn the 2020 election in Trump's favor. The January 6 committee has 29 text messages between Thomas and former Trump Chief of Staff Mark Meadows.
"Release the Kraken and save us from the left taking America down," Thomas texted at one point. Also: "…we just cave to people wanting Biden to be anointed? Many of us can't continue the GOP charade."
Justice Thomas is not Ginny Thomas, of course. But when Justice Thomas is the only dissent in, for example, the case denying President Trump the right to withhold documents from the Jan. 6 committee, it feels fishy.


News By The Numbers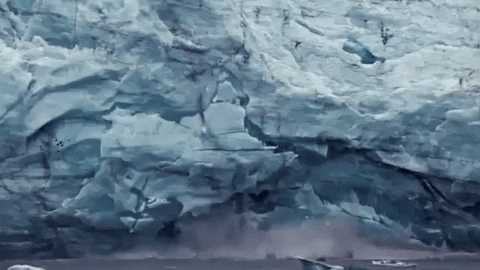 credit: giphy
460 square miles. That is how wide (1200 square kilometers, aka the size of NYC) the ice shelf is that collapsed in the previously stable east side of Antarctica. Just the latest terrifying sign of the climate crisis.
2.2%. That is the forecasted drop in UK living standards this year, the biggest drop since they started tracking it in 1956.
25. That is how old the world's #1 tennis player Ashleigh Barty is. The Australian player announced she is retiring last week. It should have a different name when the person retiring is still in their 20s, no?
4.42%. That is how much the average mortgage rate rose in the U.S. last week, hitting a three-year high.
200 ft. That is the length of the new wildlife bridge to be built in Los Angeles over the 101 starting April 22 (Earth Day). It will be the world's largest bridge meant solely for the non-humans among us.
15 billion cubic meters. That is how much liquified natural gas the U.S. will supply the E.U. this year to help them phase out Russian energy.


Are Home Appraisals Fair?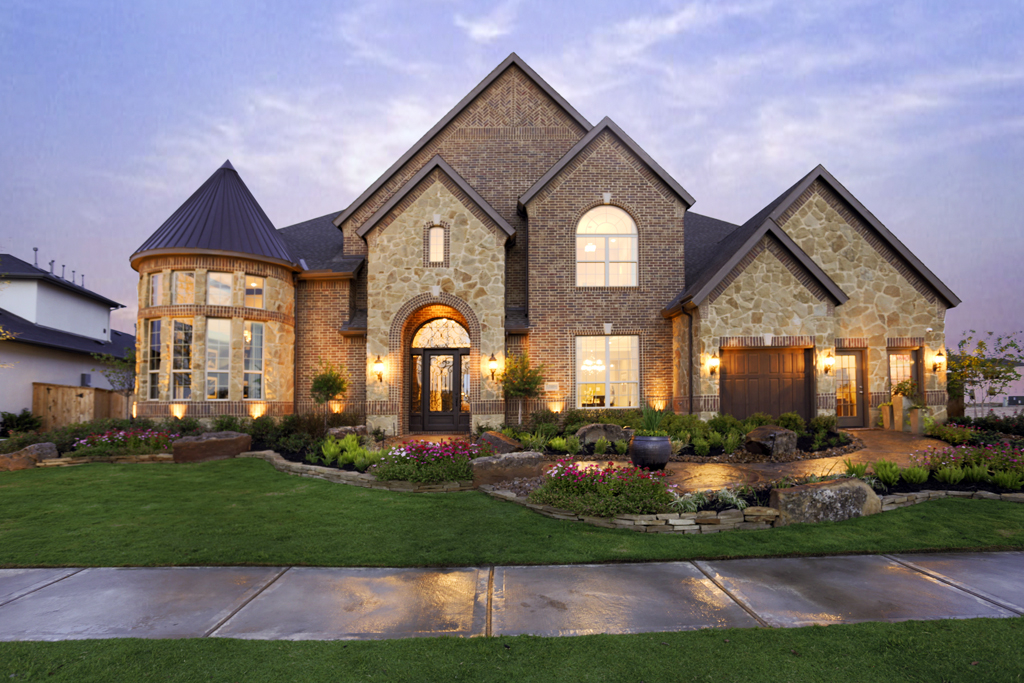 credit: getty
The Biden administration is trying to PAVE the way for an equitable home market in the U.S.
According to a September 2021 analysis report from mortgage company FreddieMac: "Appraisers' opinions of value are more likely to fall below the contract price in Black and Latino census tracts, and the extent of the gap increases as the percentage of Black or Latino people in the tract increases."
The White House's Property Appraisal and Valuation Equity (PAVE) task force has released a plan to fight this. PAVE's plan focuses on increasing oversight and accountability and offers steps for home buyers and owners to take when their valuation comes in low.
"This plan outlines a comprehensive set of actions that our administration will take to advance equity in the appraisal process." Vice President Kamala Harris said Wednesday. "The home appraisal workforce is one of the least diverse in our nation. Less than 5% of home appraisers in America are people of color. This lack of diversity can introduce both conscious and unconscious biases that make home appraisals less accurate and less fair."


We Don't Talk About Puberty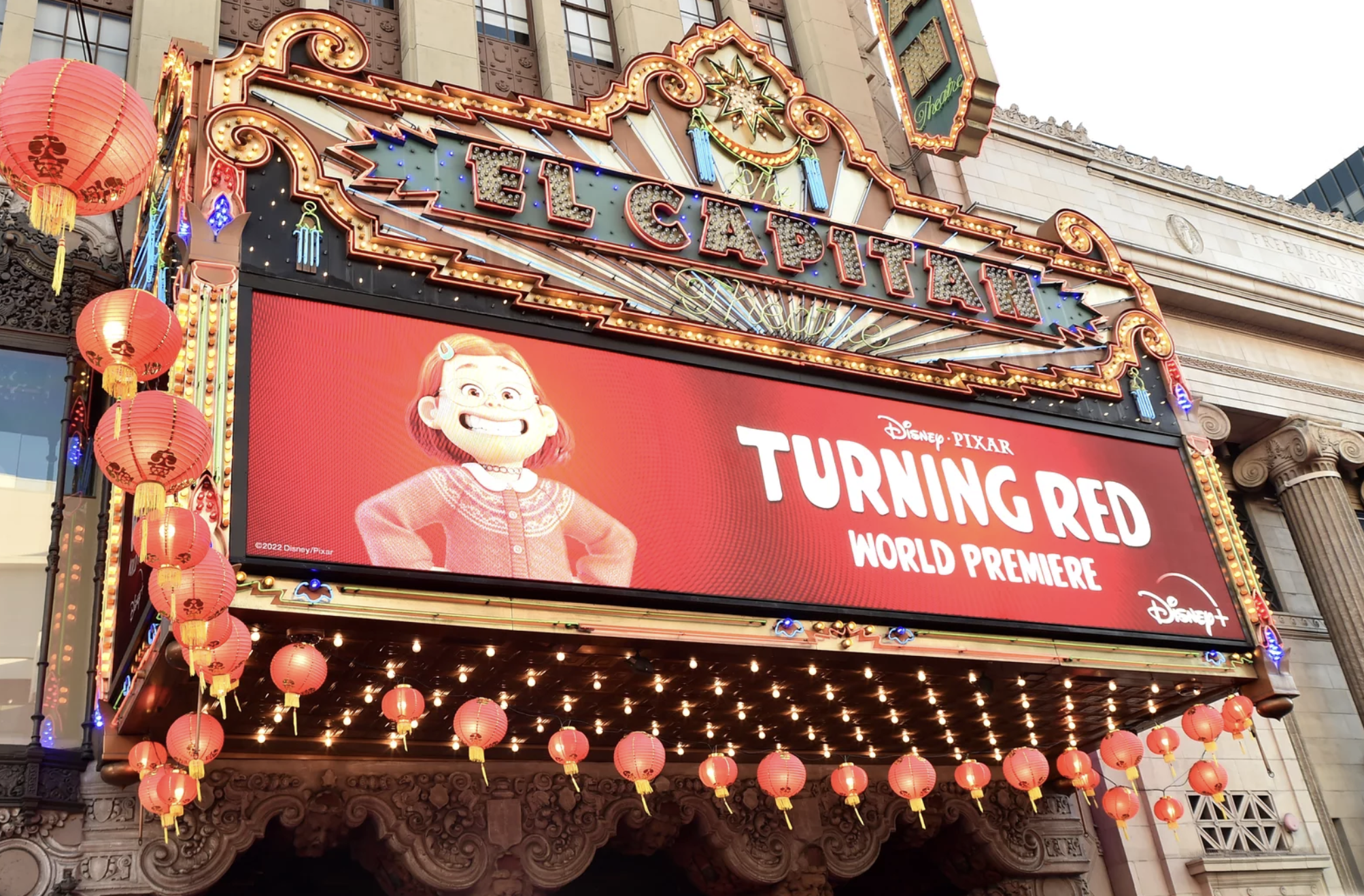 credit: getty
Pixar's latest feature Turning Red is a hit in most circles. The film, about a Chinese Canadian 13-year-old girl, is both Pixar's first Asian-led film and the studio's first film solo-directed by a woman. It's the #1 Disney+ film release across the globe and has a 94% rating on Rotten Tomatoes.
Where there is success, there is often backlash, and this film is covered in it. A controversial review from CinemaBlend's managing director thought it was unrelatable because it was set in the "Asian community of Toronto," calling it "limiting" and "exhausting." This is apparently different than, say, countless films set in the rich, white parts of New York City. The review was taken down and the guy apologized, but you can't un-crack that racist egg.
One of the other loud (but not consequential) backlashes the film is experiencing is entrenched in the so-called "culture war." Basically, people don't like that the film is largely about puberty. The story follows 13-year-old Meilin Lee, who discovers a family curse that makes her turn into a giant red panda whenever she feels intense emotions. There is very little shame associated with the panda-puberty metaphor. In the movie, that is.
The shame is here in the backlash. It seems like many want a Mei-Mei who is quiet, doesn't care about boys, and ignores both her period and her emotions. In other words, she "should" be what people stuck in the '50s consider a "proper woman."
Gross.


What's Trending?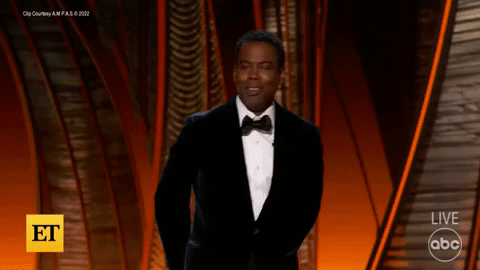 credit: giphy
Oscars and Will Smith are trending. They happened last night in the U.S., hosted by Wanda Sykes, Amy Schumer, and Regina Hall. Power of the Dog swept it and Director Jane Campion didn't diminish the accomplishments of any tennis stars, so that's progress. The Oscars were mostly forgettable until actor Will Smith punched Chris Rock in the face for his comments about his wife Jada Pinket Smith's short hair. She suffers from a hair loss condition called alopecia.
Jeff Carson is trending because the U.S. country music star has died at age 58.
Chris Wallace is trending because he gave his first extensive interview about leaving Fox News (because his new show begins this week on CNN). He says that, after 18 years, he was no longer "comfortable with the programming at Fox."
Mother's Day is trending because that was yesterday in the U.K. Here's hoping U.K. moms (and moms everywhere) got a chance to put their feet up.


Today's Live Show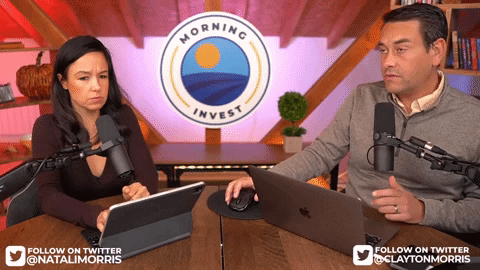 JOIN US TODAY AT 9AM EASTERN TIME
Join us on today's live morning show. Today we're looking at Joe Biden's disastrous regime change comments during his last speech in Europe. The White House is on damage control this morning. We're also looking at why we continue to have ridiculous awards shows in America. Did the failed Oscars put a nail in the coffin last night? Click here to RSVP and I'll see you at 9 AM Eastern.


Share The Love
Become a friend of Morning Invest by sharing this newsletter with someone you love.
When you do, we don't just give you a pat on the back and say, "Well done old sport." We give you actual rewards that'll make everyone jealous.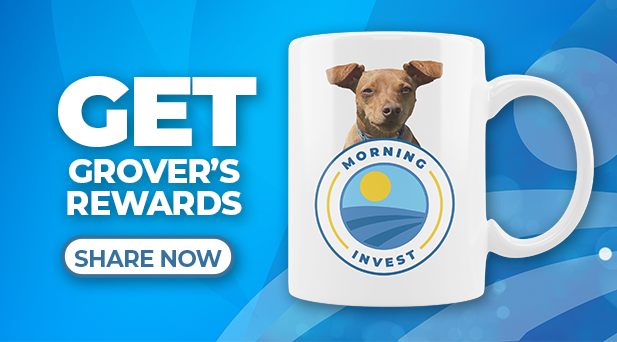 Or copy & paste your referral link to others: