TOGETHER

WITH
Happy Friday. Xbox Live was down for more than 5 hours yesterday. Kids passed the time by going outside and playing with something called a ball.
credit: giphy
In Case You Missed It.

Former President Trump's tax returns were handed over to the Manhattan District Attorney's office on Monday.
Mike Tyson is asking people to boycott Hulu because the network is producing a series about his life without compensating him or getting permission.
Police in Myanmar dispersed protesters with gunfire and stun grenades on Friday.
Morehouse College in Georgia is offering an online program with reduced tuition for Black men who began their degree but never finished it.
No, Shakira did not give Bill Gates computer lessons when he was a kid. She's 20 years younger than he is. The Internet has lost all ability for reason.
Coronavirus Update: 
Total confirmed cases as of 6:30 p.m. ET Thursday: 28,397,735 — Total deaths: 507,806 — Total tests: 344,152,556
CONFORMING LOAN

Program

Rate

Change

APR

Change

30 year
3.10

%

 

0.33%

3.16%

 

0.33%

15 year
2.40

%

 0.23%

2.52

%

 0.25%
Join me starting in 20 minutes for our live morning show
On Today's Live Show:
The minimum wage increase is dealt a major blow.
Biden bombs Syria claims it's self-defense
Bernie Sanders destroys Walmart over poverty wages
We're starting at 8:50 AM Eastern Time. So click here to join us in the chat room and RSVP for today's show. Grover and I are looking forward to seeing you. Click here to watch and subscribe. 
The Lead: Minimum Wage Dealt a Blow
credit: getty
The federal minimum wage hike looks to be dead after the Senate parliamentarian concluded that it did not comply with Senate rules.
Democrats had been attempting to package the wage hike in with the $1.9 billion stimulus package but Republicans want it out. Democrats' Plan B is to pass the stimulus package without Republican votes by budget reconciliation. They can still do that but the minimum wage hike has to be removed from the bill, according to Elizabeth MacDonough, whose job is to be a neutral interpreter of the rules.
Two Senators, Bernie Sanders and Ron Wyden said that they are considering proposing a tax on businesses that pay employees less than $15 per hour if a minimum wage hike gets removed from the bill.
There has not been a federal minimum wage hike in over 12 years and it is highly favored amongst Americans but Republicans balk at the cost.
Drone strike
But guess what we can afford? War! The Biden Administration launched an airstrip in Syria on Thursday to target the Iranian-backed militia. This was a response to the Iranian attacks that have come in recent weeks on U.S. embassies and allies.
The airstrike targeted facilities used by the Iranian-backed groups but the Pentagon said that it was done in a way to minimize casualties. Their language suggested that the strike was done in a nice way. As if there is such a thing. War is war, dear reader. There is no nice way.
Get $75 For Opening a Free Chime Account Today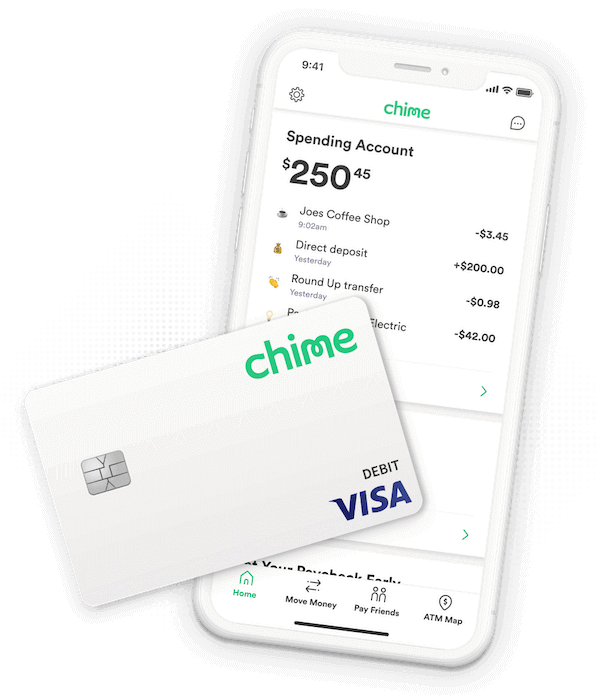 I've started using Chime which is a new online bank account with ZERO overdraft fees. The best part is that when you open a FREE account you'll receive $75 when you make your first deposit in the account. Here's why Chime is awesome:
Open an account under 5 minutes
Say goodbye to fees, No overdraft. No minimum balance. No monthly fees. Fee-free overdraft up to $100. 
Get paid up to 2 days early with direct deposit. 
Build credit history quickly with no interest or annual fee.
Grow your savings in an easy-to-use app with a 0.50% Annual Percentage Yield (APY)
I was blown away at easy and fast it was to get set up with Chime as my new personal bank account. Get your $75 today for free just for opening an account and making a deposit. Click this link to get started now. 
Equality Act Passes House
credit: morning invest
The House of Representatives passed the Equality Act on Thursday, adding rights for LGBT people to the Civil Rights Act.
The bill protects these groups from discrimination in education, employment, and housing. It also prevents discrimination for sexual orientation as it pertains to credit, jury service, and public accommodations.
The bill easily passed the House with all Democrats voting in favor of it and three Republicans joining them. It may not receive the same warm welcome in the Senate.
Republicans are expressing concerns that it violates religious liberties and that it could lead to taxpayer-funded abortion. The bill does prevent physicians from refusing abortions on the basis of pregnancy discrimination, which is a form of discrimination based on sex. Republicans say that these physicians get federal funding so this would essentially be taxpayer-funded abortion. This is a bit of a stretch, don't you think?
Representative Marjorie Taylor Greene said that this bill "destroys women's sports" because it allows transgender women to participate in women's sports leagues. The Internet hates her again for posing in front of a sign in her office denying that there is anything other than two mutually exclusive genders. 
They're Boxy But They're Good
credit: getty
President Biden revoked an executive order from former President Trump called Promoting Beautiful Federal Civil Architecture. Obviously "beautiful" is a subjective term but the former President thought he knew what was beautiful more than others. 
Trump's order prevented new federal buildings from being constructed in modern styles, ordering them to stick to a classic style. He called modern federal buildings uninspiring and ugly.
Most Americans agree with him. A Harris poll found that 72% of Americans prefer classic government buildings to modern ones but President Biden has struck down this order and disbanded any committees that were formed as a result.
News By The Numbers
credit: cnn
$500,000. That is how much Lady Gaga is offering for the return of her two dogs, Koji and Gustav. The dogs were taken and her dog walker shot on Wednesday night. Who would do this?

38%. That is the percentage of Americans that say that they would give up sex for a year if they could travel again. Additionally, 48% said that they would give up their job and 20% said that they would dump their partner altogether to take a trip.
$6.6 million. That is how much the FAA has fined Boeing for failing to comply with safety issues that were agreed upon in a 2015 settlement regarding quality control and certifications. 
24%. That is how much the average rent has dropped for a one-bedroom apartment in San Francisco since last year. A one-bedroom there now rents for an average of $2,650 per month. 
The Artist Known As Potato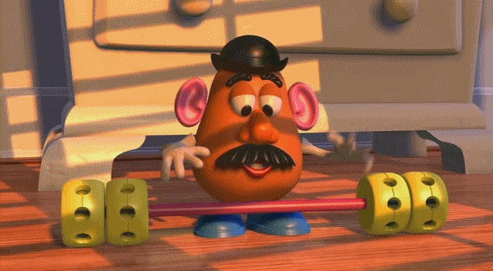 credit: giphy
Mr. Potato Head is dropping the gendered formality and will henceforth be named Potato Head.
Hasbro will make this change on boxes starting this year in the company's efforts to be more gender-inclusive. Potato Head will come with DIY family accessories so you can make your Potato any gender or amalgamation of genders you want. GLAAD applauded this news with a spokesperson saying that "Hasbro is helping kids to simply see toys as toys, which encourages them to be their authentic selves outside of the pressures of traditional gender norms."
We like this too! We are all about not leading a child into a certain type of play. In the book "Raising a Self-Reliant Child," pediatrician Alanna Levine recommends taking the batteries out of toys so that a child's imagination during play is not led by any outside influence. After all, there is no "right way" to play with a toy, gendered or otherwise. 
Last Dance With Wolves
credit: getty
Wisconsin hunters killed 53% more wolves than were allowed in just three days. The Wisconsin Department of Natural Resources (DNR) ended the hunting season abruptly as reports came in far higher than had been allotted.
The Trump administration removed wolves from the endangered species list so hunters could hunt them for the first time since 2014. Clearly, they got carried away. Many of them thought this might be the first and last hunting season because the Biden administration might put wolves back on the endangered species list.
The DNR set an allowance of 119 wolf kills for the season but they say that 178 kills were reported and that number will likely rise because not all hunters have reported. 
Hunting season is supposed to begin in November but hunting groups sued the state to have a season before next fall since they might not get another chance. They say that a wolf hunt was necessary because wolves attack the state's livestock. Animal rights groups are horrified that a hunt was opened in February, which is wolves' mating season. 
Share The Love
Become a friend of Morning Invest by sharing this newsletter with someone you love.
When you do give you actual rewards that'll make everyone jealous.