| TOGETHER WITH | |
| --- | --- |

Happy Tuesday.
36-year-old Miki Sudo won her eighth Nathan's Famous Hot Dog Eating Contest Monday with 40 devoured. This restarts her streak after she sat out last year because she had an actual baby instead of just a food baby. Joey Chestnut is still reigning champ of the men's division with 63.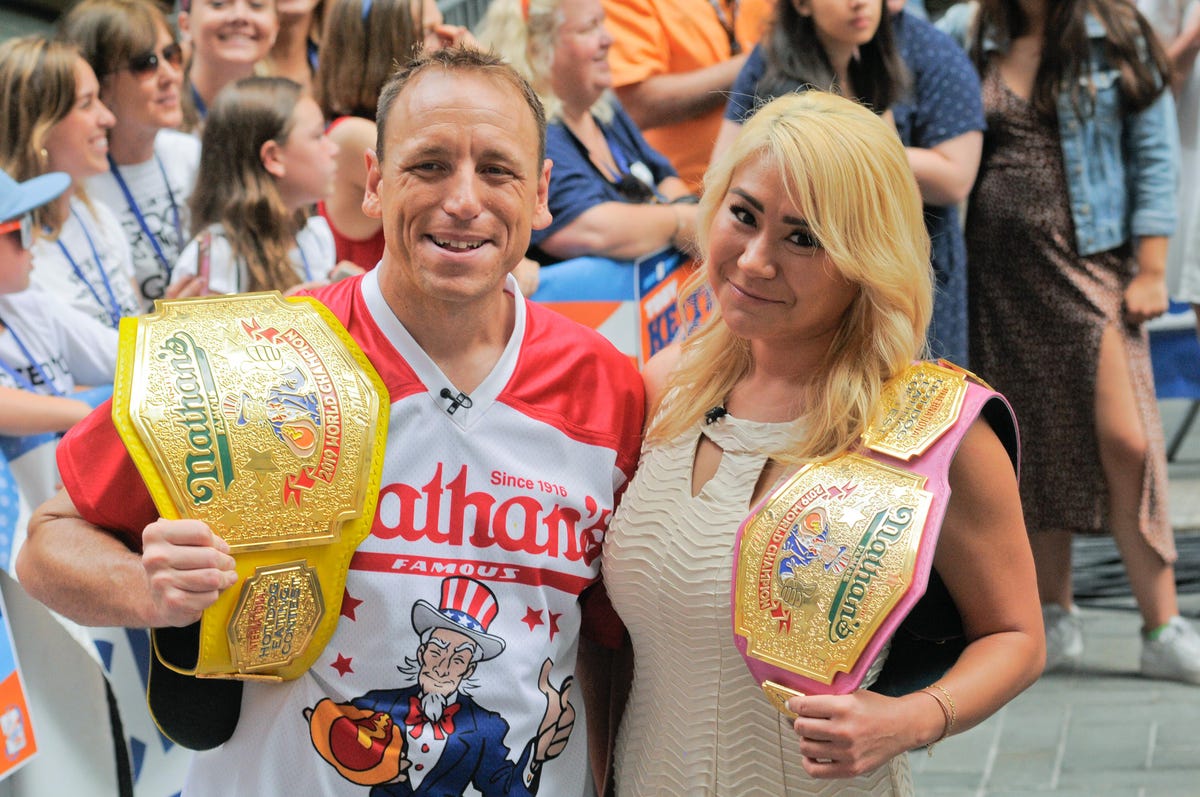 credit: forbes
In Case You Missed It.
🇫🇷 France's President Emmanuel Macron reshuffled his cabinet (for the second time in six weeks) after he lost the parliamentary majority in the June elections.
🇨🇱 Chile released the final version of its new draft constitution Monday, the culmination of a year of intense negotiation. Chileans will decide if they want to go with the new charter over their current constitution, created during the military dictatorship. Right now, it's looking like they'll vote to stick with the devil they know.
🧑🏻‍💻 Google announced Friday that it will delete location data after a user visits "medical facilities like counseling centers, domestic violence shelters, abortion clinics, fertility centers, addiction treatment facilities, weight loss clinics, cosmetic surgery clinics, and others."


| | | | |
| --- | --- | --- | --- |
| | Bitcoin | $19,759.75 | |
| | | | |
| --- | --- | --- | --- |
| | Ethereum | $1,129.40 | |
| | | | |
| --- | --- | --- | --- |
| | Cardano | $0.4554 | |
| | | | |
| --- | --- | --- | --- |
| | Dow | 31,097.26 | |
| | | | |
| --- | --- | --- | --- |
| | S&P | 3,825.33 | |
| | | | |
| --- | --- | --- | --- |
| | Nasdaq | 11,127.85 | |
*Stock data as of market close, cryptocurrency data as of 5:00 am ET.


The Lead: Hong Kong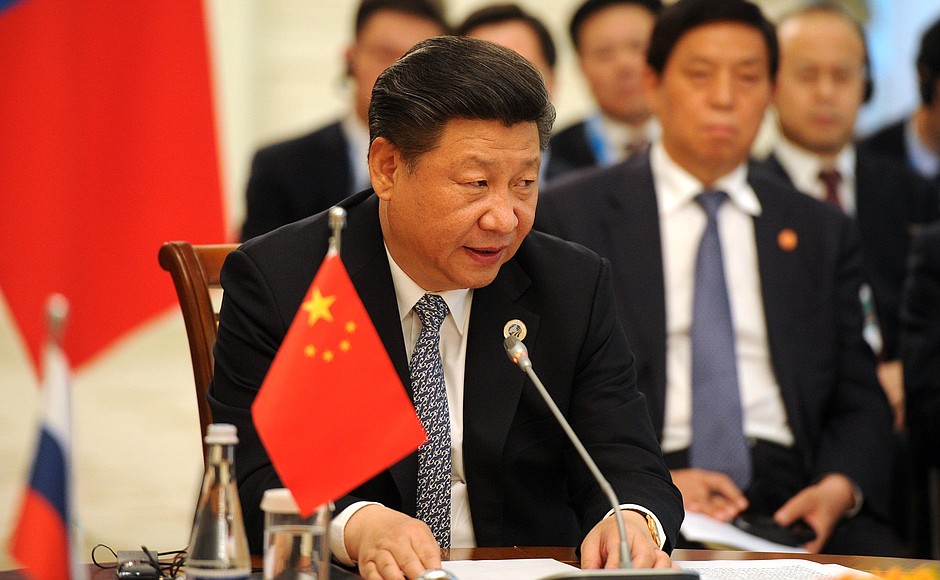 credit: getty
Friday marked 25 years since Hong Kong became a special administrative region of China. The U.K. officially transferred the colony back to China on July 1, 1997, and China guaranteed Hong Kong would keep its economic and political systems for the next 50 years. "One country, two systems."
How is that going here at the halfway point?
Well, China has pretty much stamped out opposition. Following pro-democracy protests in Hong Kong in 2019, authorities in China and Hong Kong drafted a national security law that put most activists and pro-democracy supporters in jail. New election laws have ensured that Hong Kong's separate "system" is full of mostly pro-China legislators.
In his speech marking the anniversary in Hong Kong Friday, Chinese President Xi Jinping stuck with the "one country, two systems" line. But he also helpfully reminded everyone that China has "comprehensive jurisdiction" over Hong Kong. China's leader rounded out his visit by swearing in Hong Kong's new Beijing-approved leader, John Lee.
This was Xi's first trip outside of China since the pandemic began, and it's possible he was exposed to Covid while he was there. It appears everyone involved thought this show of power and presence was worth the risk, which tells you something right there.


The U.S. Economy's Downward Spiral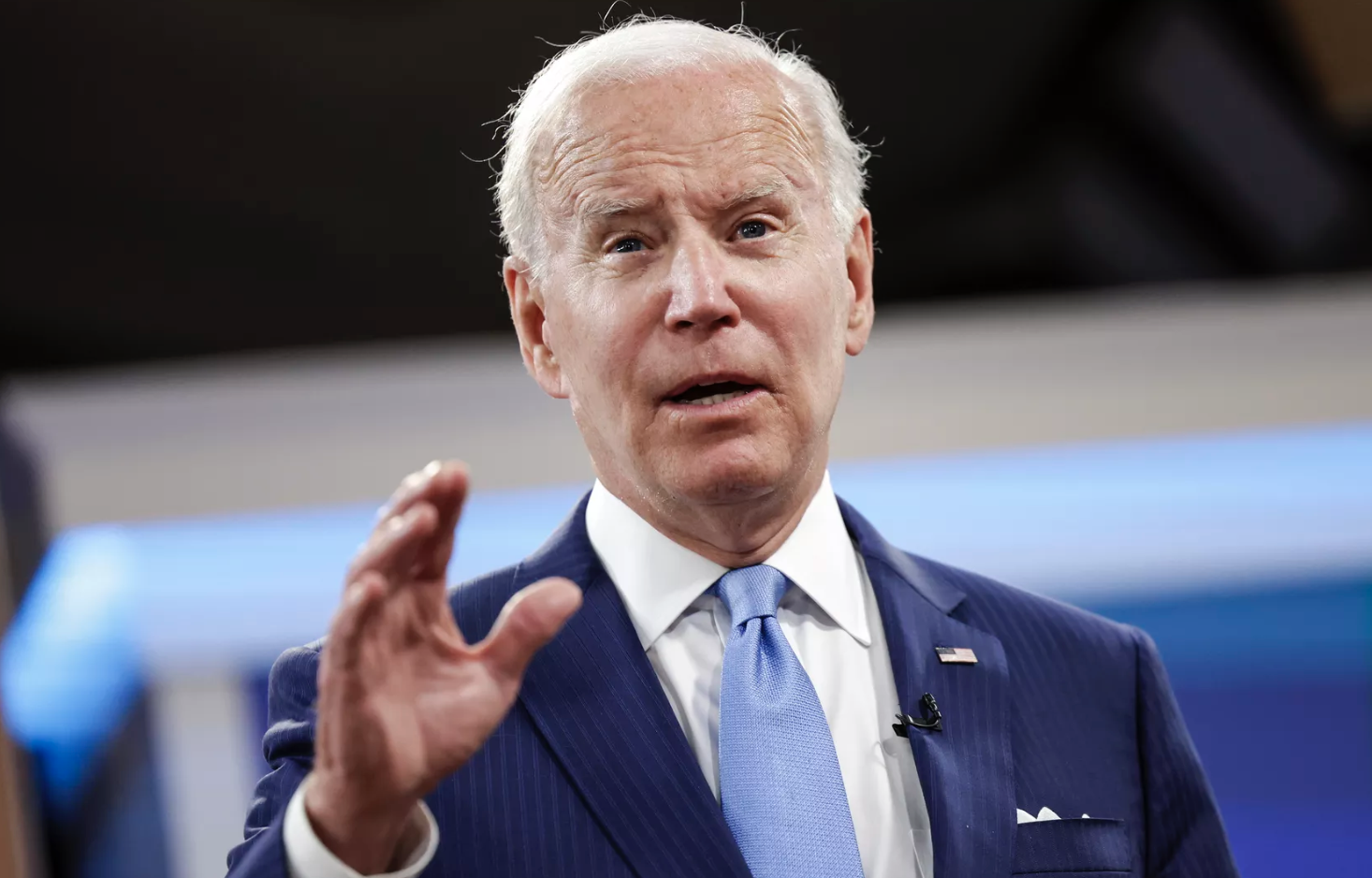 credit: getty
The U.S. economy is in transition. It is unclear exactly where it's headed, but it's definitely going somewhere. And now, so are the workers.
The Federal Reserve's recent interest rate increases to combat inflation are, among other things, changing the way people in the U.S. shop. The way people shop is, among other things, changing how businesses hire, which is, among other things, changing the job market. The latest indication of this change is a marked increase in layoffs. Is it a small change or is this just the beginning? That is the question.
The labor market is still "unsustainably hot," according to Fed Chief Jerome Powell. Unemployment is at 3.6%, and there are more jobs than people. "You have two job vacancies essentially for every person actively seeking a job, and that has led to a real imbalance in wage negotiating," said Powell.
But some businesses can't keep up, for many reasons. According to NPR, "A host of companies have announced job cuts or hiring freezes in just the last two weeks. They range from Tesla and JPMorgan Chase to Redfin and Coinbase."
One reason? Pandemic demand is slowing as people get back into the world. Netflix has cut about 450 jobs as people run out of time to binge, and another pandemic winner, Peloton, has laid off close to 3,000. Trading app Robinhood was another pandemic champ, and it recently cut 9% of its staff after growing six-fold to keep up with demand.
Housing and crypto are other industries that are seeing layoffs. Crypto is getting frostbite in its winter—Coinbase laid off almost 20% of its staff—and the housing market has ballooned past where most buyers can participate. Tesla plans to cut 10% of its staff, possibly because the auto market is in a similar situation.
Where this stops, nobody knows.


Summer Ready with MANSCAPED™
We've got the best Summer readiness package you've ever heard of. Meet Manscaped. This awesome company will change your personal grooming life. Seriously.
Manscaped just rolled out their new Performance Package 4.0 which is the best below-the-waist grooming package you'll ever need. Inside you'll find their new Lawn Mower, love the name, which is a SkinSafe trimmer to reduce nicks to your two best friends.
When you order the Performance Package you'll get a free travel bag and a pair of their super comfortable anti-chafing boxer briefs.
Get 20% and free shipping by using our coupon code REDACTED when you visit Manscaped.com. Your family jewels will thank you.


Why Does This Tylenol Cost $200 On My Hospital Bill?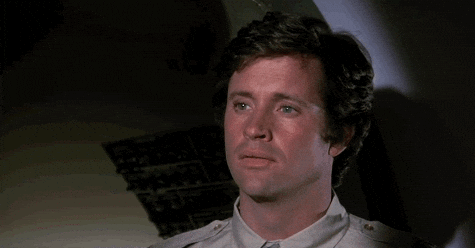 credit: giphy
The United States is slowly moving toward healthcare price transparency. And it's another excuse to use my favorite line from the movie Airplane.
Effective July 1, U.S. health insurance companies are required to publish negotiated prices for almost every health service. A menu of options, if you will, so people can choose to go to the Hilton doctor for their kidney operation rather than the Ritz.
Julie Appleby, from Kaiser Health News is very excited about this: "This is a big deal because these prices have long been a big secret, right? People don't know how much they're going to pay for health care before they go and actually access that care. … And it's not just hospital prices. This is going to be prices for just about everything that an insurer contracts for—so the hospital, the clinics, the imaging centers, even the doctors."
This comes a year and a half after a similar federal rule required hospitals to be price-transparent, though many hospitals have not complied. Insurers who want to follow non-compliance suit with this new rule are in for some serious penalties.
More good news: it will get easier to comparison shop when plans start to offer a tool for real-time estimates of procedures and services. The deadline for that is January 1, 2023.


News By The Numbers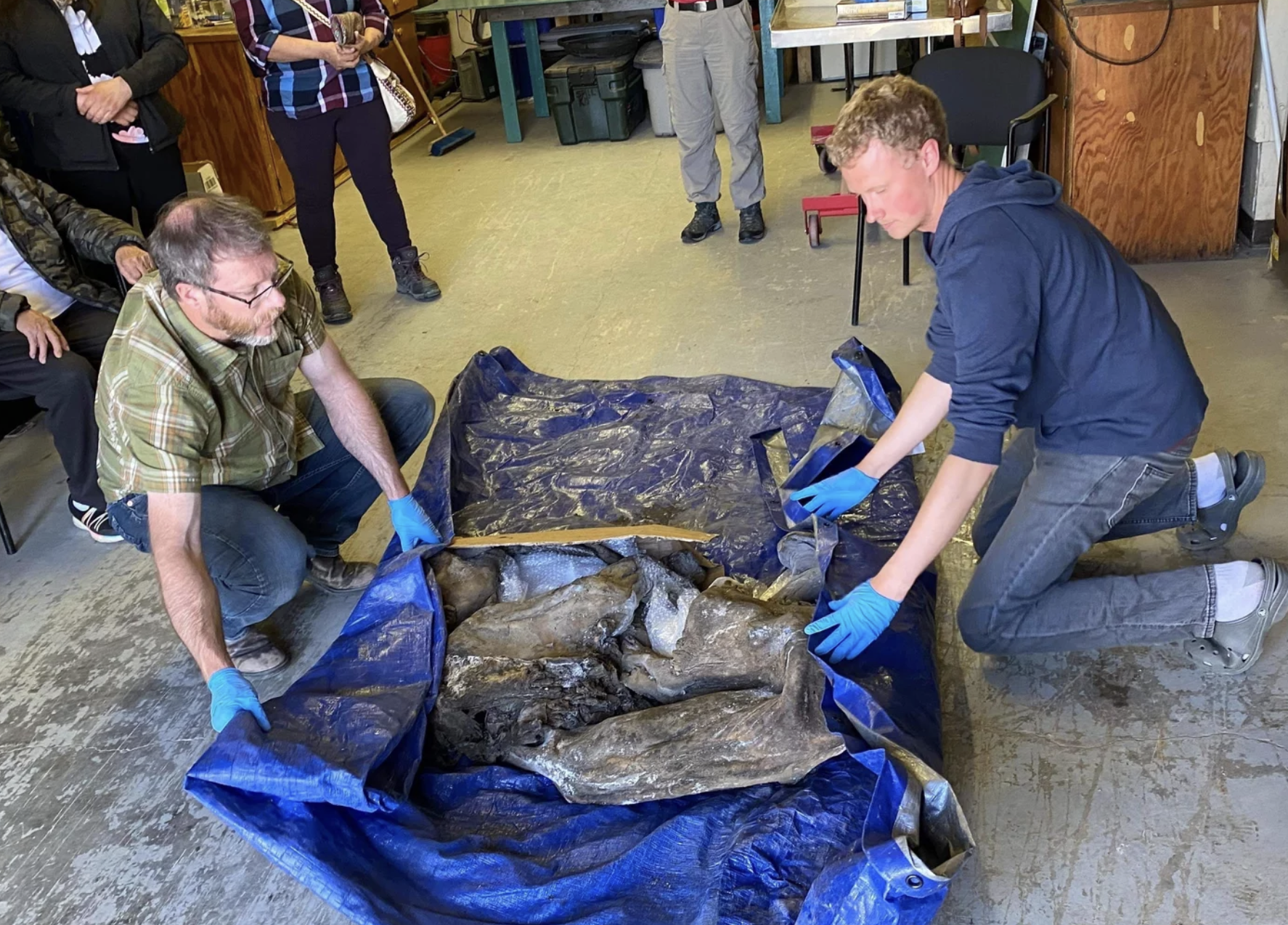 credit: npr
30,000 years. That is how long a baby mammoth was buried in Canada's Yukon territory before gold miners discovered it. The hair, skin, and tusks of the extinct animal were all intact, and kind of adorable.
9,000. That is how many flights were delayed in the U.S. on July 4th weekend Saturday and Sunday. Almost 1,000 were canceled.
76. That is how many fake nonprofits a convicted stock market fraudster got the IRS to approve. They all shared the same mailbox and were full of red flags.
$471,000. That is how much ABC News discovered that Trump's Save America PAC had paid to multipl law firms. The firms are connected to lawyers representing Trump allies who were subpoenaed by the Jan. 6 committee. No payments were made before the committee's formation.


We Will Adopt Your Baby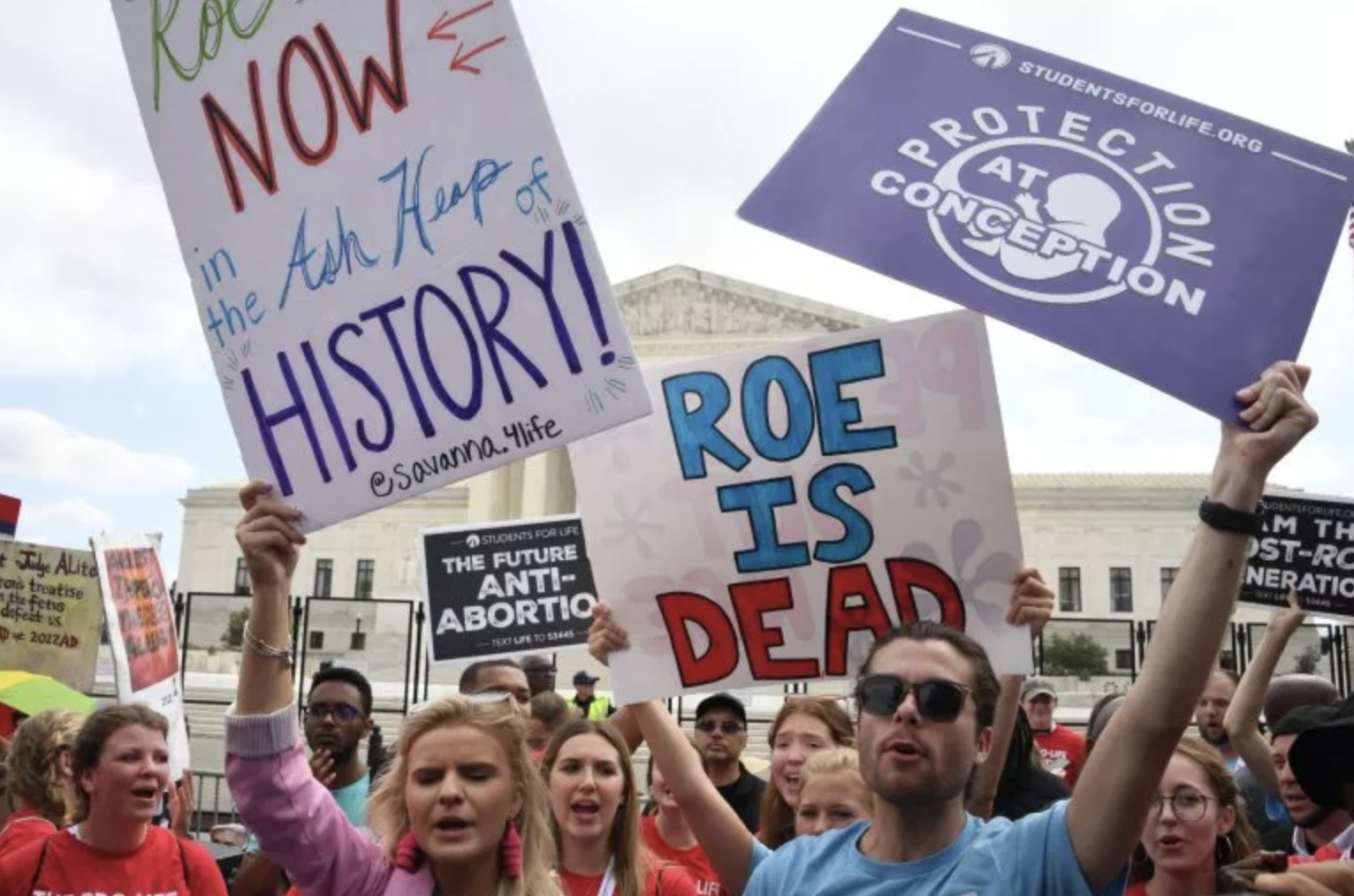 credit: getty
These days, where there is explosive news, there are memes. That is what happened when couples celebrated the end of Roe by holding up "reassuring" signs that proclaimed "We will adopt your baby" at various protests and on social media.
Pro-choice people were not reassured.
Many wondered why the couples aren't adopting one of the hundreds of thousands (672,000 in 2019) of kids who are already in foster care. Others were stunned at the presumptive nature of the statement, where the "choice" to give a child up for adoption is "the" answer.
Those reactions spurred the meme backlash—memelash? People posted pictures of problematic, even nightmare couples with the text: "We will adopt your baby." The Dursleys from Harry Potter showed up, as did Ivanka Trump and Jared Kushner.
Adoption is a wonderful way to start or grow a family, but it is not a simple answer, on either end. The choice to give a living child up for adoption is a different choice than the choice to abort a fetus. It also involves 9-10 months of growing something, caring for something that is not going to become that person's child. That's not to mention everything a pregnant person has to go through. A pregnant single mom with no child care could be sunk if they have to go on bed rest.
For those smiling couples itching to adopt, that process is long and full of complications. It can also cost up to $40,000.
The memelash is a tiny way for pro-choice people to clap back. It won't bring reproductive rights back, but at least it's good for a smile. So little is these days.


What's Trending?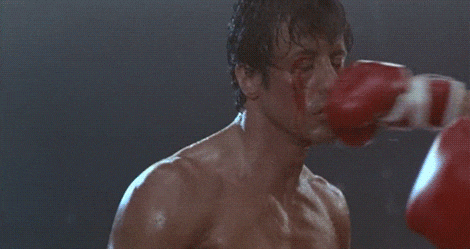 credit: giphy
#BestMoviePunch is trending because everyone wants to punch something, so we might as well live vicariously.
"Cyborg Slaves of Satan" is trending. Radio host/conspiracy theorist Alex Jones celebrated July 4 by declaring aliens are forcing the minority to become—yes—"cyborg slaves of satan."
Malia is trending because July 4 was Malia Obama's 24th birthday. For a politician's daughter, that is possibly as unlucky as having a birthday on Christmas.
Kate Hudson is trending because she posted a hair-obscured topless photo of herself on Instagram.


Share The Love
Become a friend of Morning Invest by sharing this newsletter with someone you love.
When you do, we don't just give you a pat on the back and say, "Well done old sport." We give you actual rewards that'll make everyone jealous.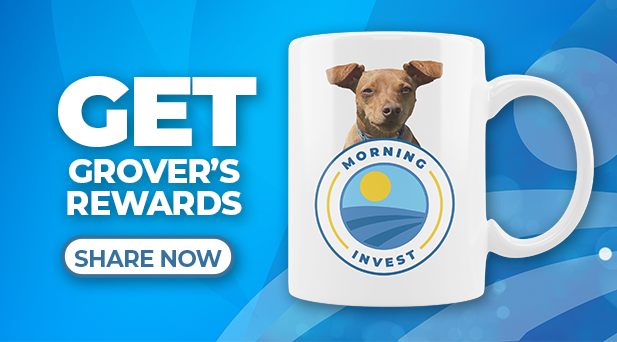 Or copy & paste your referral link to others: