| TOGETHER WITH | |
| --- | --- |
Happy Friday.
A daycare in Texas has created controversy for asking parents to get off their phones when they pick up their preschoolers. That's controversial?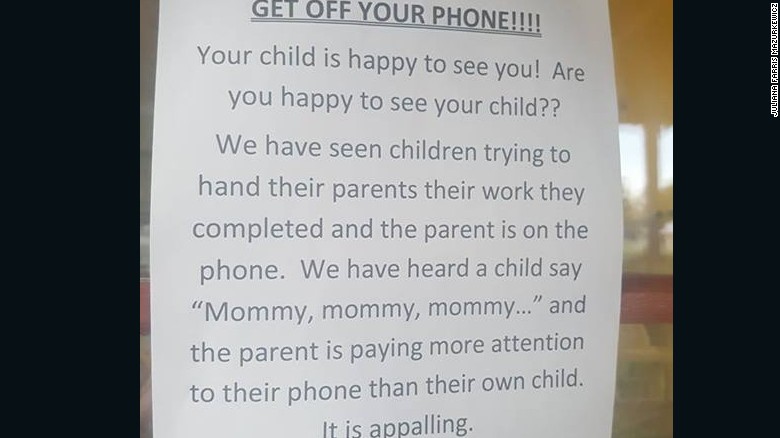 credit: cnn
In Case You Missed It.
💦 Carbonated water is just as hydrating as regular water according to a new study. That's good news for our house. We are fizzy water addicts.
📱 iPhone 13 pre-orders started this morning at 6AM PDT on Apple's website.
🪄 Dame Helen Mirren will host a Harry Potter quiz show to honor the 20th anniversary of the series.
📈 Dogecoin rival Shiba Inu launched on Coinbase exchange yesterday sending the meme coin soaring in value.
❓Champion Ken Jennings will host "Jeopardy!" at least through the end of the year. Why is this final decision so hard??
Coronavirus Update: 😷 Total confirmed U.S. cases as of 12:21 p.m. ET on Thursday: 41,657,84— Total deaths: 666,969
The FDA panel will decide today whether to approve the Pfizer booster shot.
1 in 3 patients over 40 experience long covid. That means at least one common COVID symptom persists for weeks or months.
In Mississippi, the DMV will not bring back the road test part of drivers license requirements due to Covid so experts are cautioning about less experienced drivers on the road who otherwise might not have passed. Yikes!
Seattle to require COVID-19 vaccines and testing for all indoor activities and events.
The global number of Covid cases declined but case numbers in the U.S. are still rising.
| | | | |
| --- | --- | --- | --- |
| | Bitcoin | $47,779.86 | |
| | | | |
| --- | --- | --- | --- |
| | Ethereum | $3,504.46 | |
| | | | |
| --- | --- | --- | --- |
| | Cardano | $2.39 | |
| | | | |
| --- | --- | --- | --- |
| | Dow | 34,751.32 | |
| | | | |
| --- | --- | --- | --- |
| | S&P | 4,473.75 | |
| | | | |
| --- | --- | --- | --- |
| | Nasdaq | 15,181.92 | |
*Stock data as of market close, cryptocurrency data as of 5:00am ET.
Markets: Today is 'quadruple witching' day on Wall Street. It's the simultaneous expiration of individual stock options, stock-index options, stock-index futures and single-stock futures. Seems complicated but just know that quadruple witching day just usually means chaos in the financial markets. Buckle up my pretty's.
Economy: August retail sales increased 0.7% last month, a much better-than-expected jump that was led by e-commerce.
CONFORMING LOAN

Program

Rate

Change

APR

Change

30 year
2.76

%

0.06%

2.82%

0.06%

15 year

1.94%

0.07%

2.01

%

0.09%
The Lead: The Great Fall of China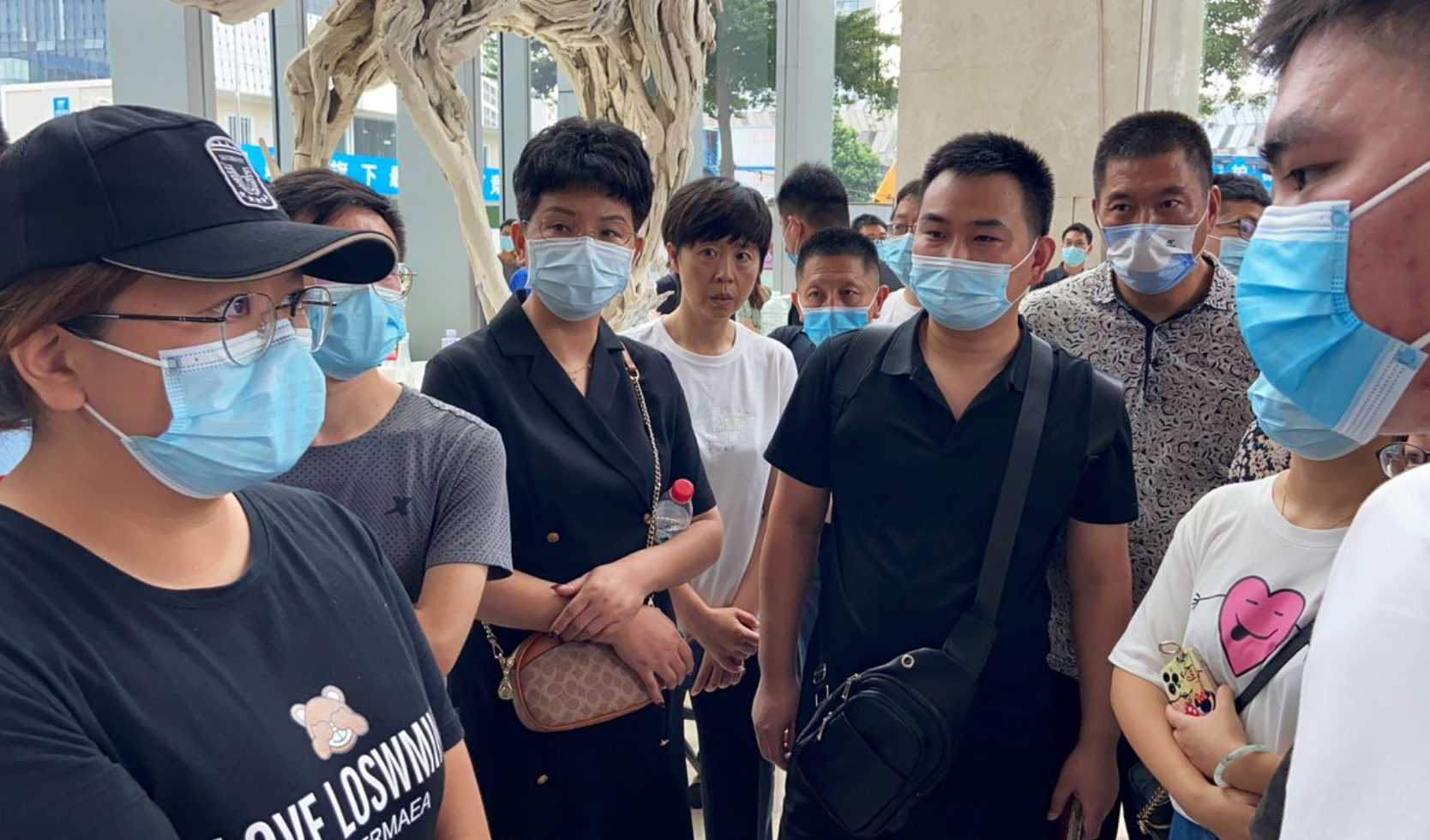 credit: reuters
If the Chinese economy falls, God help us all!
International investors are bracing for just that. They are calling it the Great Fall of China and we don't like that pun one little bit.
Investors have piled into developing China over the last decade. But now debt is piling up on those investments and one major property developer, Evergrande, may have to default on payments. Economists worry about a chain reaction if that happens.
"For now, however, we await the commencement of a restructuring process (of Evergrande) to gather more information," one investor told Reuters. "It remains to be seen the scale of loss that investors will face."
This is showing how insolvency is a problem in China as well as the U.S. Insolvency means that one is unable to pay debts. The U.S. is facing a debt ceiling of its own and a lot of that debt is owed to Chinese organizations. If the U.S. can't pay its debts and China can't get paid back or pay its own debts, what happens then?
Sponsor: Grammarly
When it comes to saving time and working more efficiently, it's the little things that start adding up and hogging time in your day. Grammarly Premium gives real-time suggestions on your writing, so you can get to the next item on your list in record time.
Here's what you get:
Clarity Suggestions: Grammarly Premium helps you get your message across quickly, without repeated or unnecessary words.
Vocabulary Suggestions: No more searching for synonyms. Grammarly Premium offers suggestions to replace overused words and phrases.
Integrations: I use Grammarly right inside Gmail and Microsoft's Outlook
Get 20% off Grammarly Premium by signing up at Grammarly.com/INVEST
What A Week We're Having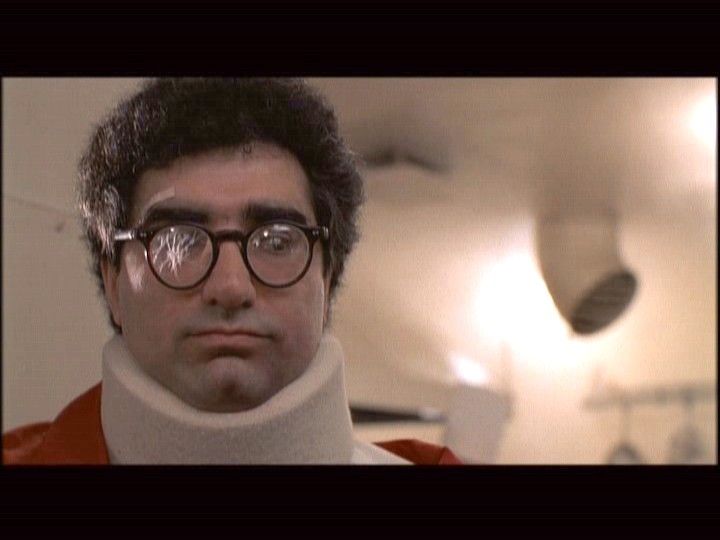 credit: Eugene Levy, Splash
We have positive Covid cases in our house. Don't worry, we can't transmit it through a newsletter. We share this story because every personal case of Covid can help the next person be more aware and diligent.
We have asked ourselves the same questions as everyone else at some point in the last 18 months: Is Covid really all that bad? Do vaccines really protect us? Are the experts just messing with us all?
Having positive diagnoses and some very sick days, we can attest that Covid is very real and painful, vaccines do in fact protect us and medical experts are not messing with us. Covid is terrifying and the scariest part is that one of our unvaccinated children has a positive diagnosis. We are all improving but it is easy to see how people with less immunity would fare far worse.
We are lucky in many ways. We have diligent doctors and rapid tests and we have one another to care for. Please do whatever is in your power to protect yourself and your family. In addition to following doctors' orders, we are fighting this virus like this.
Rationing Is Back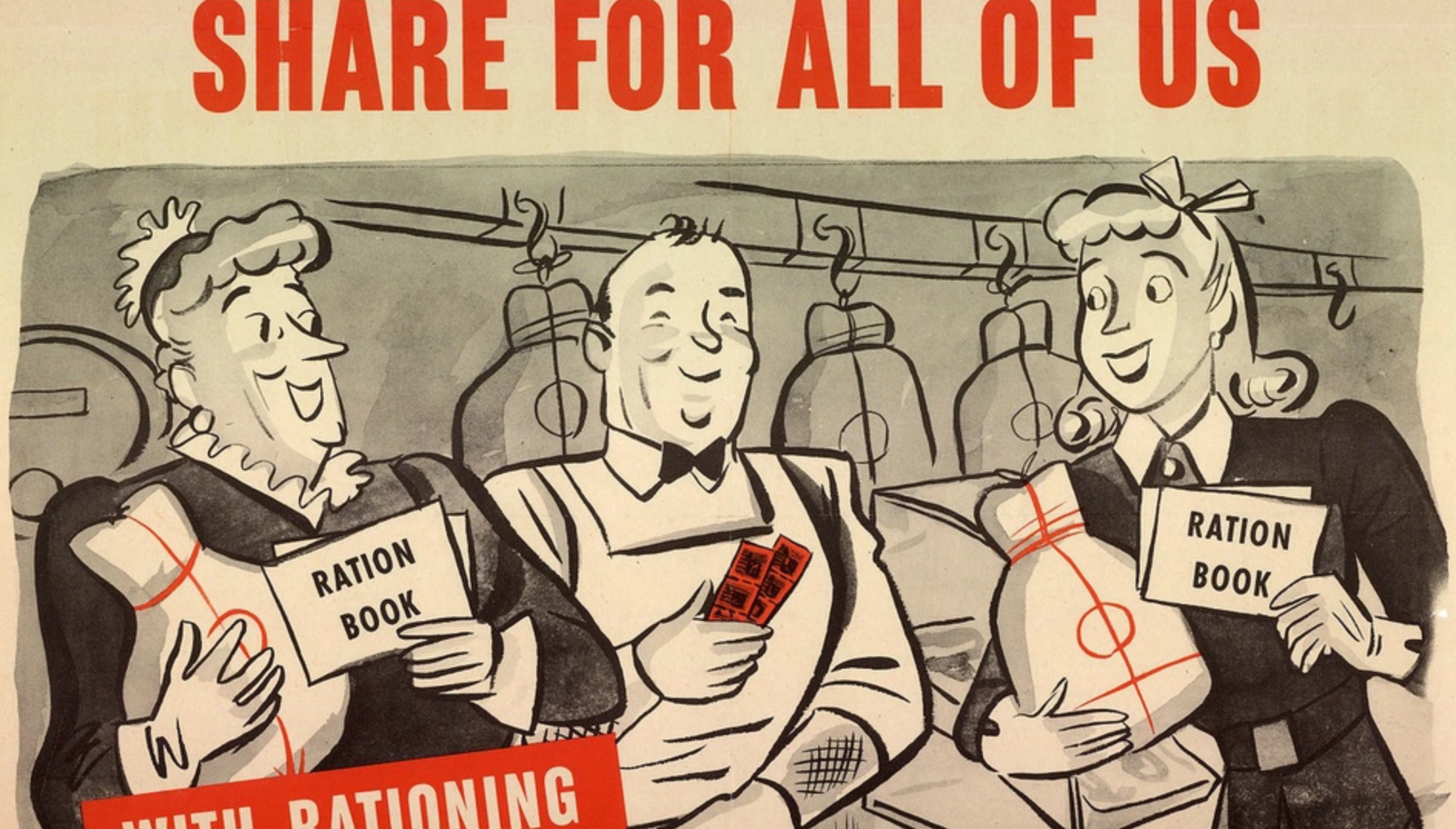 credit: the atlantic
Did you ever think you'd live to see the day of rations like during a war? If you're reading this, you have!
In Pennsylvania, residents will be limited to buying only two bottles of liquor "for the foreseeable future." This is not due to abuse, although surely there has been a lot of that. It is due to supply chain problems. There is simply not enough booze to sell.
The rationed liquor includes certain types of champagne, bourbon, tequila, cognac and whiskey. Okay, this is clearly not a tragedy like a ration on olive oil and vegetables would be. Still, a ration is a ration and who knows what products will be affected next.
News By The Numbers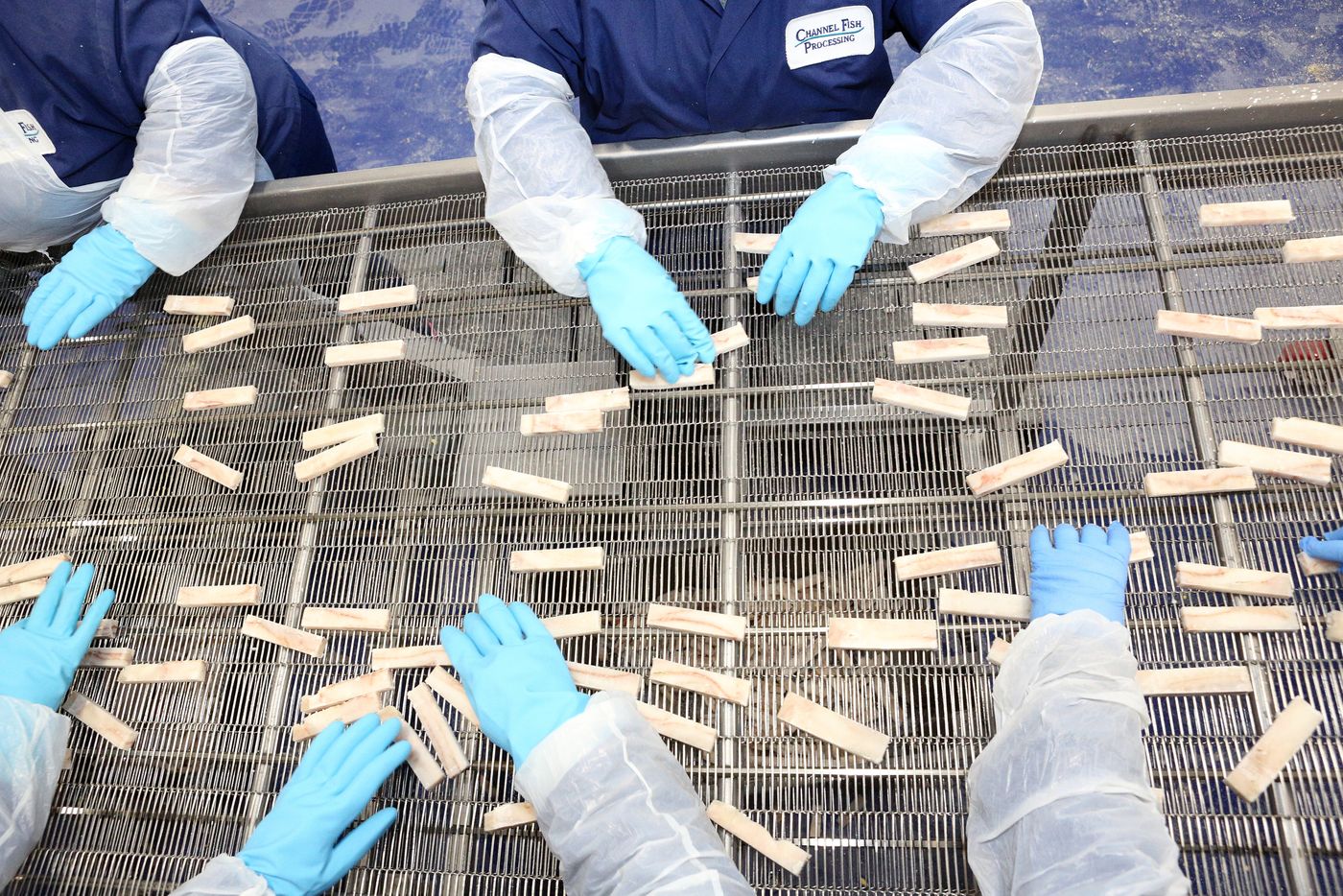 credit: fish sticks in Alaska
26 million. That is how much seafood is stuck on the U.S.-Canada border due to a customs dispute. This could make it hard for you to buy seafood in the coming months if this shipment does not make it before it goes bad.
$37. For that much money, you too can buy a bottle of wine shaped like a penis from the Napa Valley company called "Just the Tipsy." Link NSFW.
$1 million. That is how much a father in Michigan is suing his daughter's school district for because they cut her hair without their permission.
Corporate Greed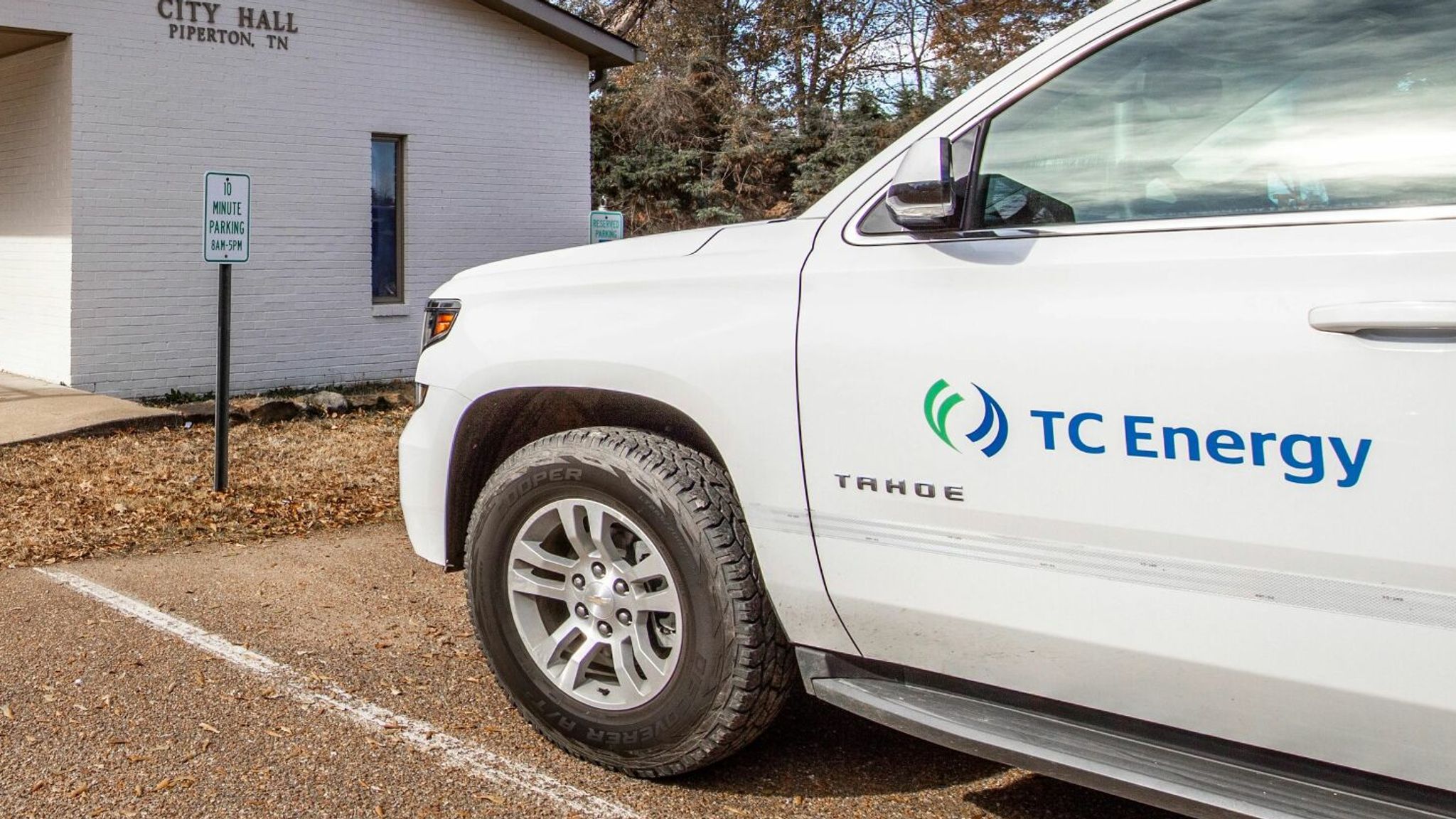 credit: tc energy
A group of European companies is suing European governments because new climate change laws are cutting into their profits. To use an English phrase: The cheek!
Under normal circumstances, governments cannot be sued without their permission. The companies are using a legal process under international laws governing trade to ring the suit. They are fossil fuel companies TC Energy, RWE, Uniper, Rockhopper and Ascent Resources. They are collectively seeking $18 billion in individual suits.
Global Justice Now trade campaigner Jean Blaylock told Sky News: "Fossil fuel companies should be paying to fix the climate crisis they caused, but instead they want a payout."
Can You Name That Branch?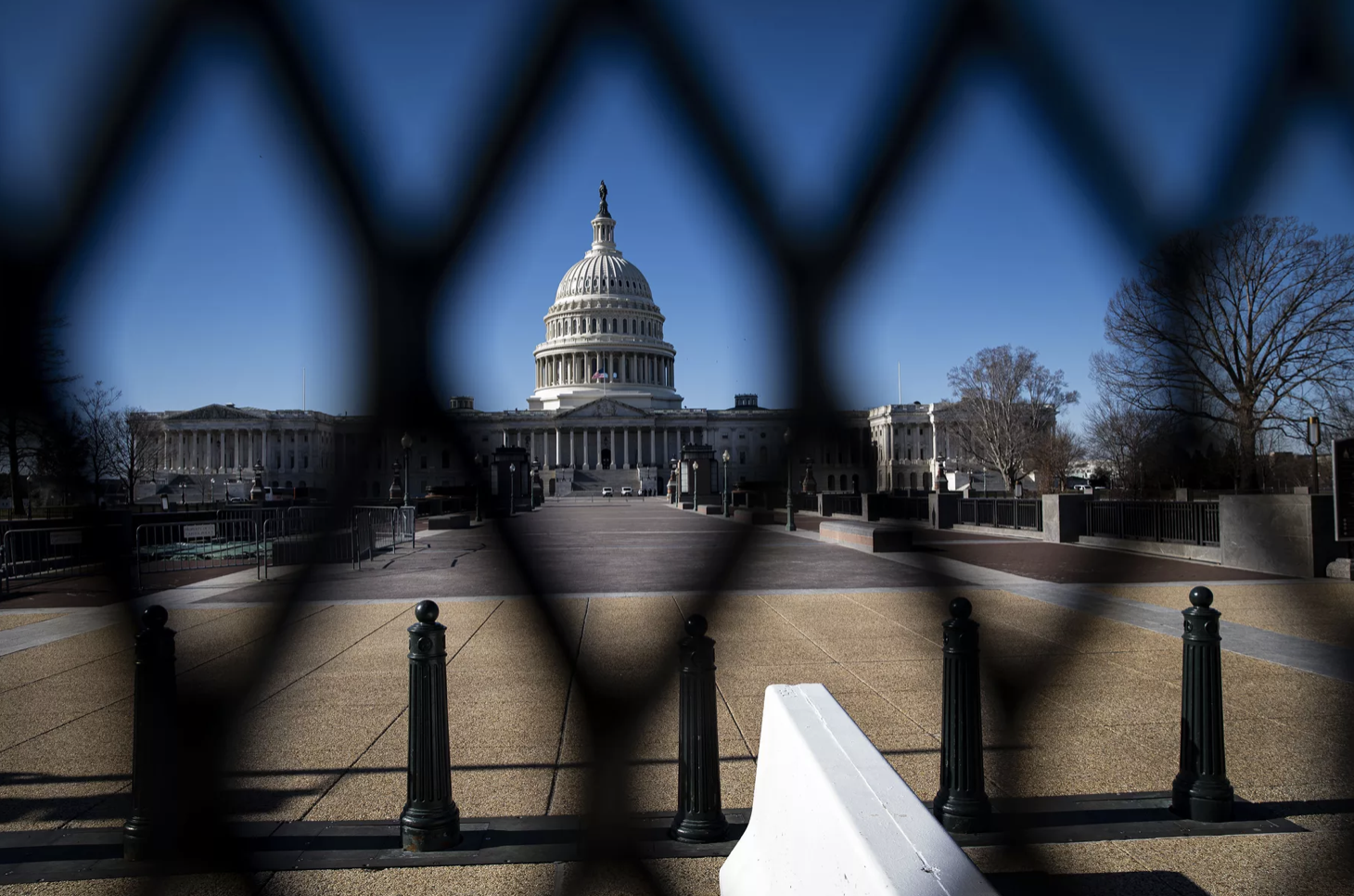 credit: getty
More Americans than ever can name the three branches of government. Don't get too excited about that, the percentage is still only at 56%.
The University of Pennsylvania's Annenberg Public Policy Center conducts an annual poll of American citizens. It found that the number of people familiar with the government's basic workings is up from 33% in 2006.
Researchers attribute this to major news revolving the government in recent years. Impeachment trials, stimulus bills, Capitol riots. The government is so popular these days and the cooperation (or lack thereof) of all three branches is more important than ever!
And in case you forgot, the three branches of U.S. government are: executive, judicial and legislative. We know you knew! 😉
Share The Love
Become a friend of Morning Invest by sharing this newsletter with someone you love.
When you do give you actual rewards that'll make everyone jealous.