| TOGETHER WITH | |
| --- | --- |
Good Friday Morning.

Share this newsletter with your friends, family, and coworkers; in return, we'll give you rewards like a free Grover mug, Morning Invest hoodies, and more. Grab your unique referral link at the bottom of the newsletter and get started. We sent out the first round of mugs last month to our referral readers. Please send me a picture of you holding your mug and we will show the photo on our live morning show.
CONFORMING LOAN

Program

Rate

Change

APR

Change

30 year

2.94%

0.00%

3.00%

0.00%

15 year
2.29

%

0.01%

2.39

%

0.00%
In Case You Missed It
credit: next gov
In an interview, former Senator Harry Reid talked about UFO's and the secret government Pentagon program that continues to study these off-world vehicles.

Denver, Colorado is bracing for the biggest snowstorm since 1885 which could dump up to 6-feet of snow.

A baby seal was petted to death in Russia by well-intentioned beachgoers who did not know any better.

Matthew McConaughey is considering running for Governor of Texas.

Whoopi Goldberg is trending for her deadpan response to Meghan McCain's diatribe about Meghan Markle.

Coronavirus Update:
Total confirmed cases as of 7:30 p.m. ET on Thursday: 29,212,092 — Total deaths: 530,606 — Total tests: 367,420,841
Today's Live Show
STIMULUS UPDATE: $3,600 PER CHILD, $1,400 PAYMENTS GOING OUT SOON
Join us on today's live morning show. President Biden signed the $1.9 trillion dollar stimulus package. How soon will we see checks? And when can we apply for the child tax credit? Click here to RSVP and I'll see you at 9 AM Eastern.
The Lead: Stimulus Signed Sealed Delivered
credit: ap
President Biden addressed the nation on Thursday after signing into law his $1.9 trillion relief package. He spoke more about pandemic life than economic relief.
The President spoke of war-like efforts to vaccinate the country and claimed that he will meet his goal of 100 million shots in 100 days in office early, by his 60th day in office to be exact.

He is also directing all states, tribes and territories to make all adults over the age of 18 eligible for the vaccine by May 1. He says that the administration is ramping up to 2 million shots per day.
Sponsor: Morris Invest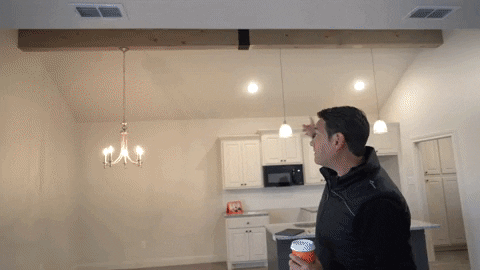 Have you ever wanted to invest in real estate but you thought it was just too hard? Enter Morris Invest, a full-service real estate investing team. Morris Invest helped hundreds of people buy their first rental property in 2020 and 2021 will be no different. The video above shows one of our brand new construction duplexes in Texas. Click to watch the full video.

After you book a 30-minute call with Morris Invest they'll build a customized approach to buying your first rental property. And before you ask, yes they have financing built right in.

And did you know you can even use part of your IRA or 401K plan to use as a downpayment? There are endless ways to get started.

Imagine creating monthly cash flow from a new construction rental property. You can because the tenants are already living in the property and fully managed by their great property management teams. Visit their website today and see what Morris Invest can do for you. They've got a great video on the front page too!
Amazon's Book Report
credit: bloomberg
Amazon has removed a book from its site that argued that homosexuality and transgendered identity is a mental illness. The book is three years old and became an issue because Republican Senators had demanded an explanation as to why the book was no longer for sale.

The book is called "When Harry Became Sally" and it was written by a conservative scholar named Ryan T. Anderson. The author and publisher still defend this position saying that "Everyone agrees that gender dysphoria is a serious condition that causes great suffering."

But everyone does not agree with that. Amazon's letter in response to this inquiry said this: "As to your specific question about 'When Harry Became Sally,' we have chosen not to sell books that frame LGBTQ+ identity as a mental illness….[and] we reserve the right not to sell certain content. All retailers make decisions about what selection they choose to offer, as do we."
News By The Numbers
credit: getty
$51 million. That is how much the mansion of Jeffrey Epstein sold for in New York City. Proceeds of the sale will go towards his victims.

2. That is how many lions were euthanized after they killed a hunter who was tracking cheetahs in South Africa. The man was tracking for a wealthy tourist hunting group when the lions pounced on him. Maybe these luxury hunts shouldn't be allowed any more??
$19.5 million. You can own your own private island in the Bahamas for this price! It is 730 acres of paradise, accessible by yacht. Yacht not included.
Songbirds of Our Generation
credit: getty
If you live in California, you should bring in your bird feeder and birdbath this spring. The California Department of Fish and Wildlife says that the feeders are contributing to a bad salmonella outbreak in songbirds and this could have a devastating effect on the ecosystem.

Bird rescue centers have reportedly been "inundated with calls" from residents in California and Nevada regarding sick and dead birds. Once the birds share this infection, they die within 24 hours. Officials are asking residents not to put out any feeders or baths until at least late April when the birds will migrate north to breed.
Rainforest Destruction
credit: walter sivera
Nearly two-thirds of the planet's rainforests have been degraded or destroyed, according to shocking data from Rainforest Foundation Norway, a nonprofit environmental group.

More than half of this damage has been done since 2002 in the Amazon in an area larger than the entire country of France. Specifically, 34% of this land was wiped out for farm land and 30% was degraded for farm use and left vulnerable to fire and future destruction.

This destruction persists at the rate of about one football field worth of destruction every 6 seconds. Brazil is the biggest offender of rainforest destruction, followed by Southeast Asia, particularly Indonesia, and then Costa Rica.
Netflix and Chill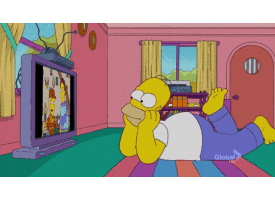 credit: giphy
Netflix is on to you sharing your account with other people. The company has never really cracked down on this but it looks like they are about to.

Some users have received the following message: "If you don't live with the owner of this account, you need your own account to keep watching."

If Netflix were to really crack down on this, it could effect a lot of people. One firm estimates that 33% of Netflix users share their subscription with other people. As the company now faces stiff competition from Disney+, and Paramount+, they may need to stop being so cool about this.
Share The Love and Get a Mug
Become a friend of Morning Invest by sharing this newsletter with someone you love.
When you do, we don't just give you a pat on the back and say, "Well done old sport." We give you actual rewards that'll make everyone jealous.