| TOGETHER WITH | |
| --- | --- |

Happy Monday. Mailbox lasagna is apparently a thing that some people do because it's so darn hot. Put your lasagna in the mailbox before work and take it out when you get home. We've all lost our minds.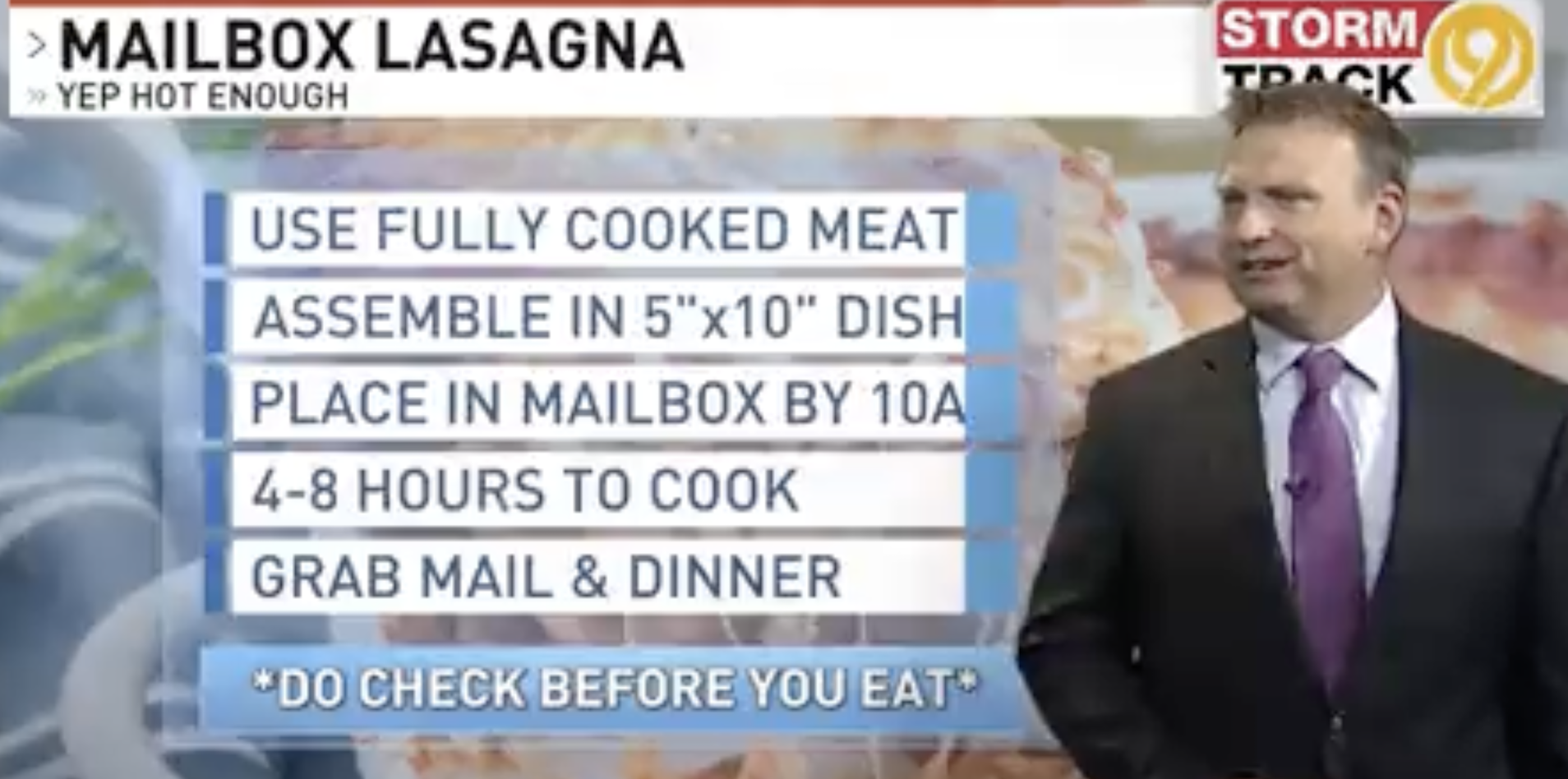 In Case You Missed It.
🚃 G7 leaders pledged Sunday $600 billion over five years to finance global infrastructure to help fight off China. The Group of Seven summit meeting in Germany's Bavarian Alps continues through tomorrow. A number of years ago China launched its belt and road initiative which cost trillions to lay new roads and rail across the Middle East and Asia. It's worked so well that even Germany's DHL uses one of China's rail lines to cut their distribution time in half. So the G7 has some catching up to do.
🇬🇧 UK Prime Minister Boris Johnson's Conservative Party lost two special parliamentary elections last week. This was followed by the resignation of the party's chairman. Things are not looking great for Johnson.
🔥 U.N. Secretary-General Antonio Guterres warned Friday that everything is horrible and it will probably get worse. He said the war in Ukraine, Covid, inequality, and the climate crisis have slammed together to bring an "unprecedented global hunger crisis" that is already the reality for hundreds of millions and could affect many, many more.
⚖️ The South Dakota Senate voted to remove state Attorney General Jason Ravnsborg from office last week. He killed a pedestrian with his car in September 2020.
Coronavirus Update: 😷


| | | | |
| --- | --- | --- | --- |
| | Bitcoin | $21,414.76 | |
| | | | |
| --- | --- | --- | --- |
| | Ethereum | $1,230.87 | |
| | | | |
| --- | --- | --- | --- |
| | Cardano | $0.5069 | |
| | | | |
| --- | --- | --- | --- |
| | Dow | 31,500.68 | |
| | | | |
| --- | --- | --- | --- |
| | S&P | 3,911.74 | |
| | | | |
| --- | --- | --- | --- |
| | Nasdaq | 11,607.62 | |
*Stock data as of market close, cryptocurrency data as of 5:00 am ET.


The Lead: The Next Abortion Phase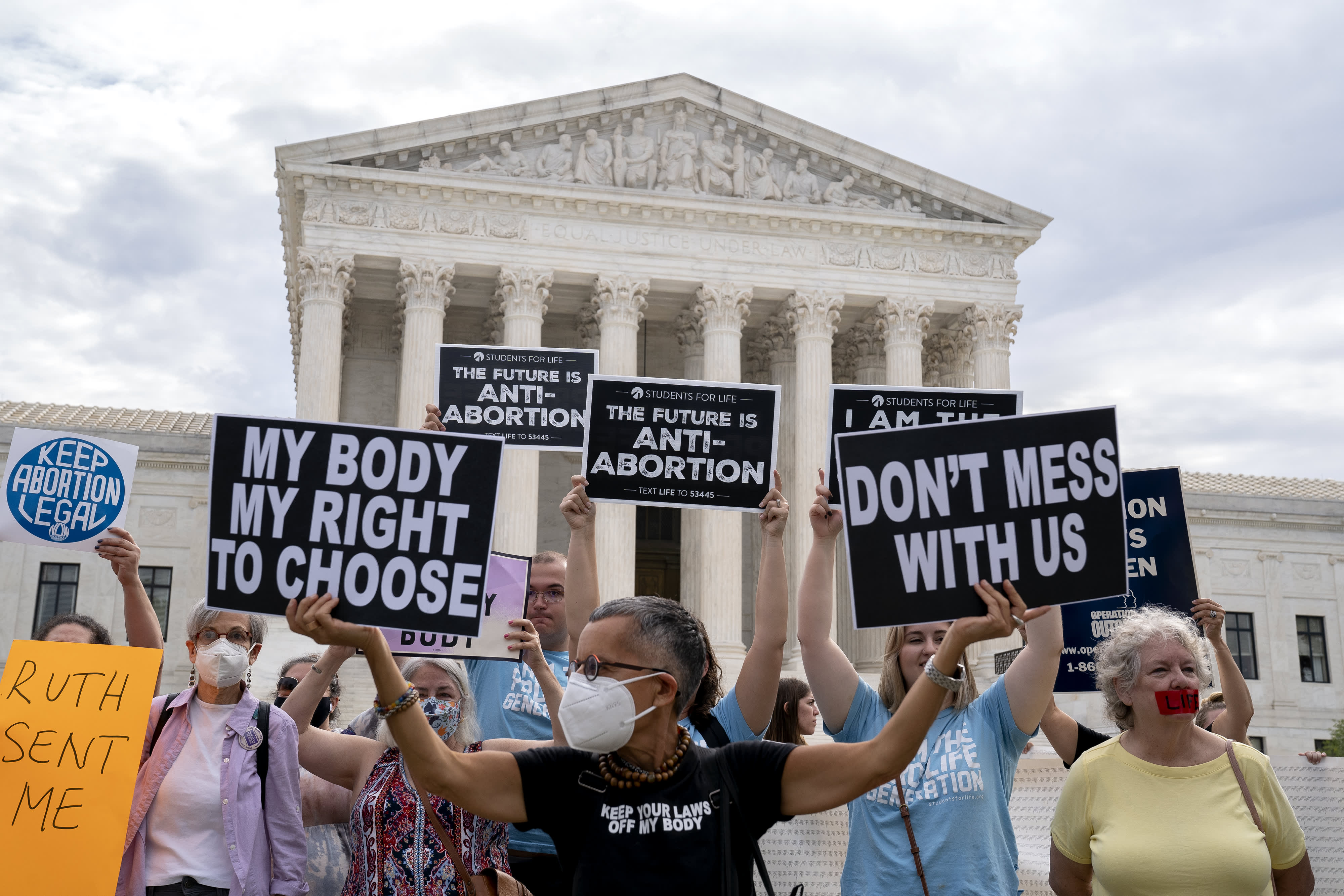 credit: getty
The U.S. Supreme Court officially overturned Roe v. Wade Friday, putting the legality of abortion back in the states' hands. Meaning there is nothing "United" about the States when it comes to abortion laws.
"We hold that Roe and Casey must be overruled," Alito wrote for the majority. "The Constitution makes no reference to abortion, and no such right is implicitly protected by any constitutional provision, including the one on which the defenders of Roe and Casey now chiefly rely—the Due Process Clause of the Fourteenth Amendment."
In the coming days, we will watch for which states re-instate or instate new restrictive abortion laws. It seems as though it will be illegal in 13 states where there are something called "trigger laws," which were essentially on hold for a ruling such as this. Some states are doubling down in the opposite direction, such as California which is moving to declare itself an abortion sanctuary.
Women had this right for nearly half a century and now they do not because the winning Justices felt that was the intent of the U.S. Constitution. Is it time to re-consider the role of this document in modern life? Is it time to consider which states feel comfortable with this order and which do not and make cultural shifts? This feels like the biggest cultural shift in modern times. It's so so heavy.
Prior to this ruling, many had wondered if other rights would be affected by this ruling. Justice Thomas confirmed that this is the case, arguing in his opinion that marriage equality, same-sex relationships, and the right to contraception should also be state-based and not Federal rights.
Justices Stephen Breyer, Elena Kagan, and Sonia Sotomayor's screaming dissent were full of despair. "Whatever the exact scope of the coming laws, one result of today's decision is certain: the curtailment of women's rights, and of their status as free and equal citizens."
They continued: "With sorrow—for this Court, but more, for the many millions of American women who have today lost a fundamental constitutional protection—we dissent."


America's Gun Laws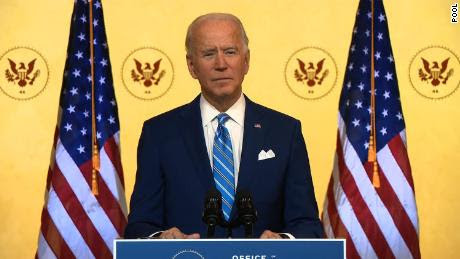 credit: reuters
The U.S. Senate passed a roughly $15 billion gun safety bill Thursday. It sailed through the House Friday and President Biden signed it Saturday. Done and done.
This is landmark bipartisan legislation, more federal action than the country has seen on this issue in decades. But does it go too far? Far enough? As with many bipartisan bills, it depends on who you ask.
Too Far
Red Flag Law Incentives – The legislation includes $750 million in incentives for states to implement red flag laws.
'Boyfriend Loophole' Closed – The so-called boyfriend loophole allowed intimate partners who did not share kids or live with their domestic violence victims to own guns. Now, anyone convicted of domestic violence against a person with whom they have a "continuing serious relationship of a romantic or intimate nature" can't have a gun.
Expanded Background Checks – The legislation encourages states to provide access to juvenile records (previously sealed) for expanded background checks on gun buyers ages 18-21.
Not Far Enough
Red Flag Law Incentives – The legislation does not include a federal red flag law. States can also use the incentive money for non-red flag law crisis intervention programs.
'Boyfriend Loophole' Closed – The closed loophole is not retroactive. And those convicted of misdemeanor domestic violence can have guns back after five years.
Expanded Background Checks -States can choose not to unseal the juvenile records. Also, this provision expires after 10 years.
Just Right
Mental Health Funding – $38 billion of the spending in this legislation will go toward school safety and mental health programs. While no one is turning away money for mental health, many point out that people suffering from mental illness are more likely to be victims of violence than the other way around. However, this funding can help prevent suicide gun deaths, which account for many more firearm deaths each year than homicides or mass shooting events.
No one said a bipartisan agreement was easy, but there is now something where there was nothing.
And that is something.


Athletic Greens Is A Game Changer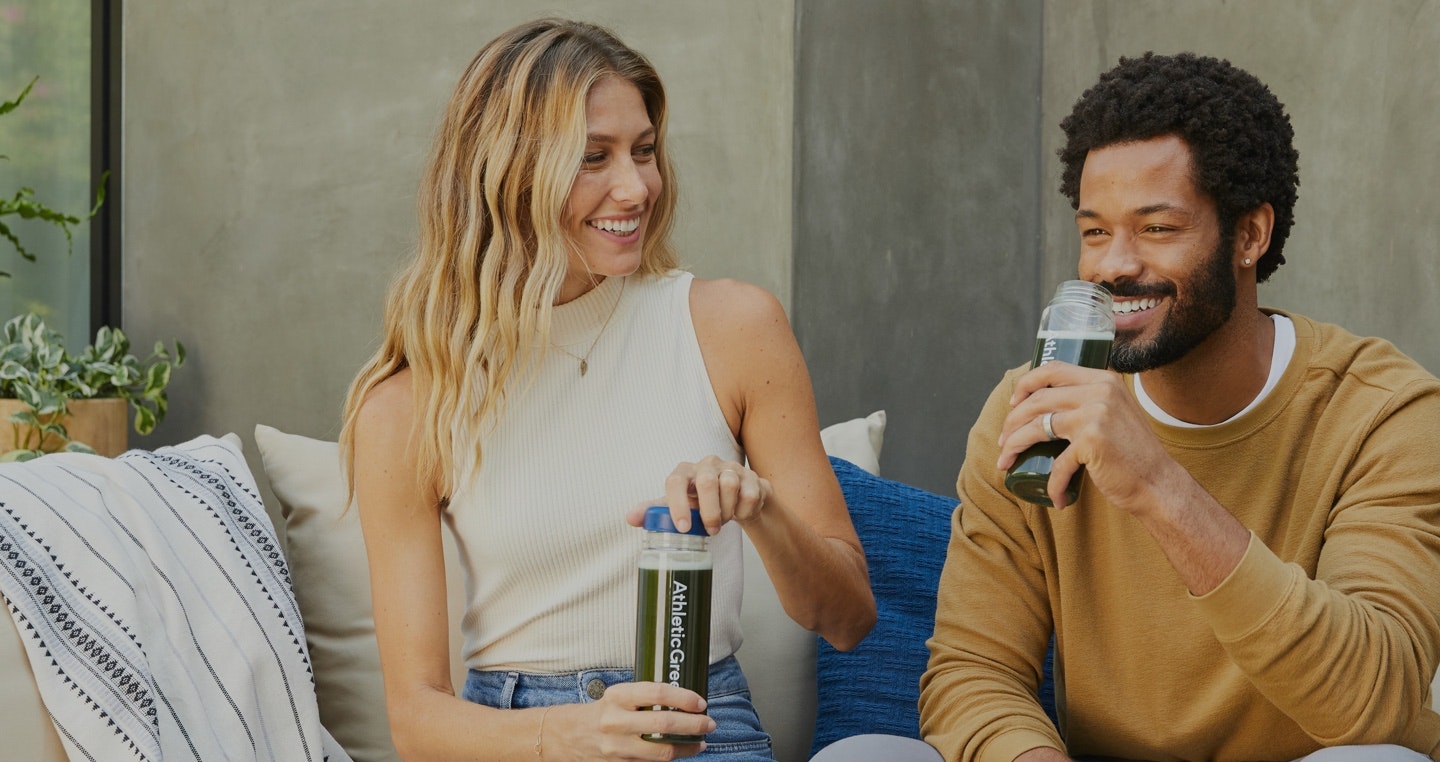 Athletic Greens is my favorite morning routine. I've been able to get rid of 6 different bottles of vitamins and instead use one Athletic Greens shake for a daily dose of nutrition. Here's how Athletic Greens can help:
ONE tasty scoop of Athletic Greens contains 75 vitamins, minerals and whole food-sourced ingredients, including a multivitamin, multi-mineral, probiotic, greens superfood blend and more, that all work together to fill the nutritional gaps in your diet, increase energy and focus, aid with digestion and supports a healthy immune system, all without the need to take multiple products or pills.
It's lifestyle-friendly whether you eat keto, paleo, vegan, dairy-free or gluten-free, and contains less than 1 gram of sugar without compromising on taste.
AND right now…Athletic Greens has got you for year-round immune support by offering my audience a FREE 1 year supply of Vitamin D AND 5 free travel packs with your first purchase if you visit my link today.
Simply visit athleticgreens.com/invest and join health experts, athletes and health conscious go-getters around the world who make a daily commitment to their health every day. Visit Today and get your FREE year supply of Vitamin D and 5 free travel packs today.


Revisiting Title IX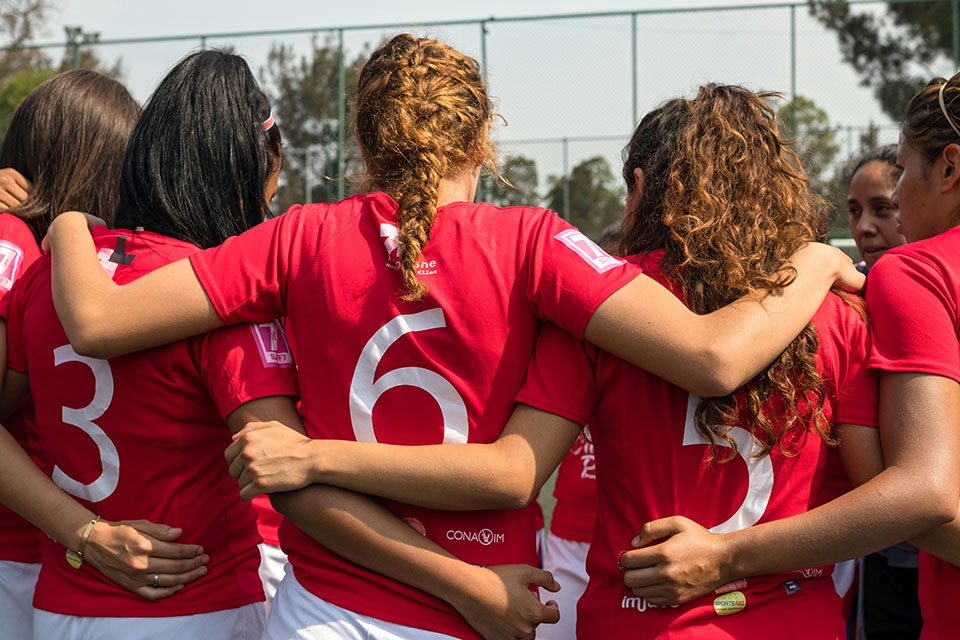 credit: unwomen.org
Last Thursday marked the 50th anniversary of Title IX in the U.S. Title IX of the Education Amendments of 1972 reads: "No person in the United States shall, on the basis of sex, be excluded from participation in, be denied the benefits of, or be subjected to discrimination under any education program or activity receiving Federal financial assistance."
NCAA checked in on how Title IX is doing at the 50-year mark. NCAA's Title IX report found that participation opportunities for women were 47.1% in 2020 vs. 26.4% in 1982. Yay!
BUT (there's always a but), according to NCAA, "Title IX compliance can be measured in multiple ways, including whether the overall program's gender breakdown is proportionate to that of the general student body. And yet, the study found Division I athletics couldn't match that standard when examining data from 2020; women accounted for 54% of the undergraduate student body in Division I compared with that aforementioned 47.1% rate."
It is also worth noting that college enrollment for men is at an all-time low so it stands to reason that there are more women in student bodies now. Is there a reason they aren't competing in sports at the same ratio though?
The study also showed a hefty gender gap in funding, approaching 3-1 when it came to recruiting and pay for coaches.


Alexa, Let Me Talk To Dad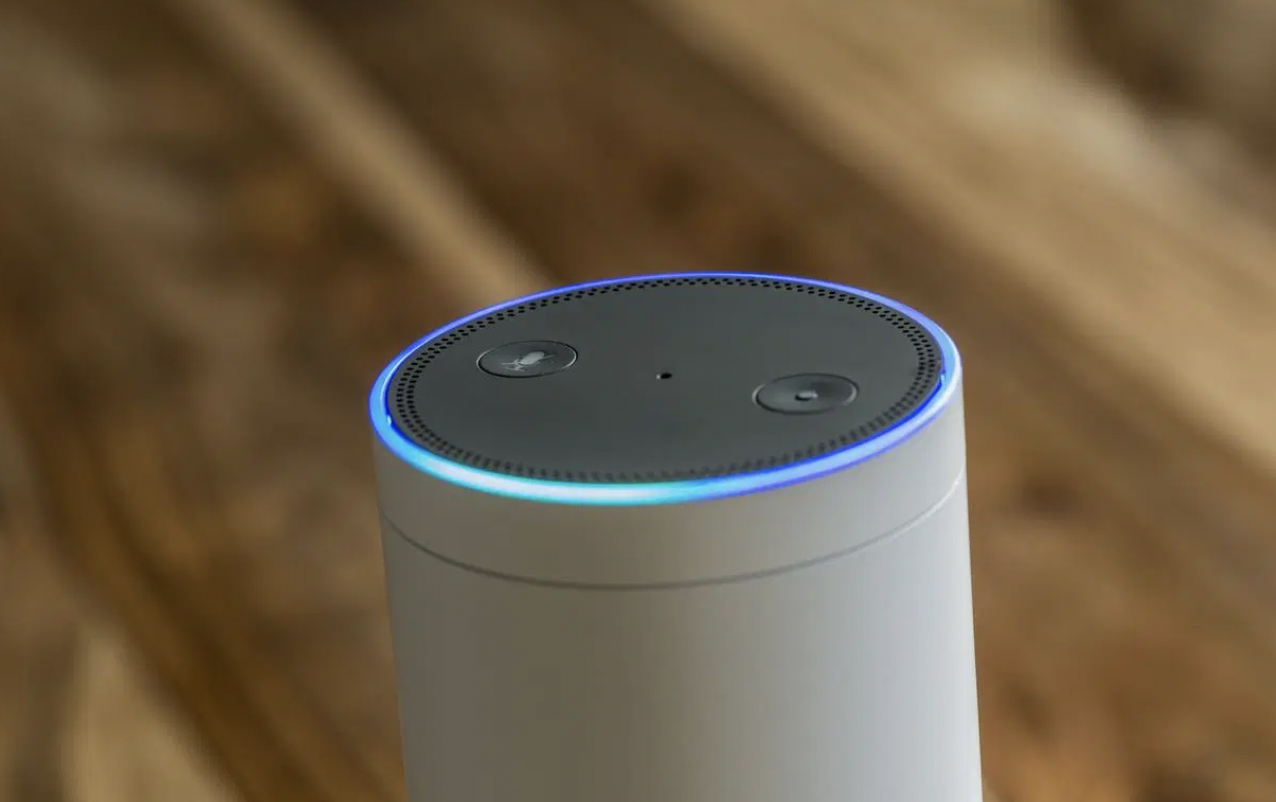 credit: getty
Alexa could soon bring us one step closer to the future. It could also leave us trapped in the past.
Amazon recently unveiled a new feature for its Alexa device that will allow users to talk to dead relatives. That's right, soon it won't be the robot voice you get annoyed with when it misunderstands you. It will be your Uncle Fred.
This could be a good thing, offering people comfort by keeping loved ones they've lost close. It could also be a way to unravel and confuse people of all ages.
Amazon is still developing the feature, which can replicate a human voice based on "less than a minute of recorded audio," according to Rohit Prasad, senior vice president and head scientist for the Alexa team.
The technology is impressive, but there is definitely something terrifying about this.


News By The Numbers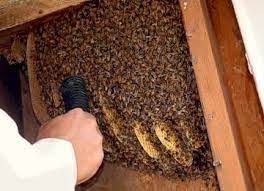 6,000. That is how many bees an Omaha couple randomly found inside the walls of their 100-year-old home. That's where all the bees went.
21.3 million. That is how many tax returns remained unprocessed at the IRS as of the end of May, up 1.3 million from last year.
1 cm. That is roughly the size of the largest bacteria ever discovered. They are each about 5,000 times larger than most bacteria and the size and shape of a human eyelash. In case you weren't already having nightmares.
300. That is how many employees Netflix laid off in its latest round of cuts.
25%. That is the amount of confidence people in the U.S. have in the Supreme Court, according to Gallup. This is a historic low, and the survey was taken before last week.


What's Trending?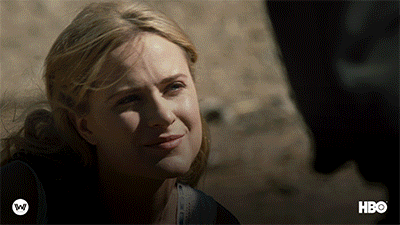 credit: giphy
Westworld is trending, because the Hosts have officially left Sleep Mode. Season four returned to HBO Sunday after a two-year pause.
Happy Pride is trending because last weekend was the last weekend of Pride Month in the U.S. Many states celebrated with parades and festivals, which means many joyous pictures are making their way through the socials.
Lake Superior is trending because the lake tweeted its reaction to SCOTUS overturning Roe.


Share The Love
Become a friend of Morning Invest by sharing this newsletter with someone you love.
When you do, we don't just give you a pat on the back and say, "Well done old sport." We give you actual rewards that'll make everyone jealous.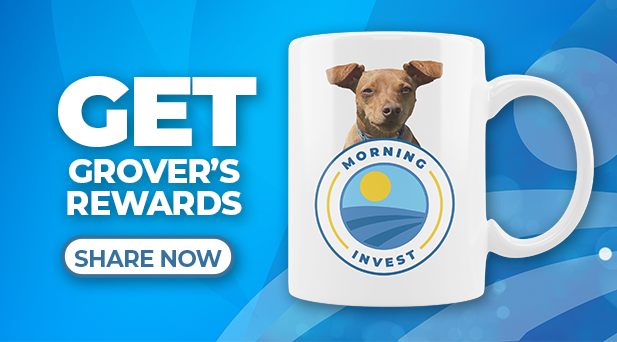 Or copy & paste your referral link to others: