| TOGETHER WITH | |
| --- | --- |

Happy Wednesday. Michael Myers really wants you to buy this house, but there don't seem to be any takers. What are you waiting for? The "Halloween" killer is waiting for you…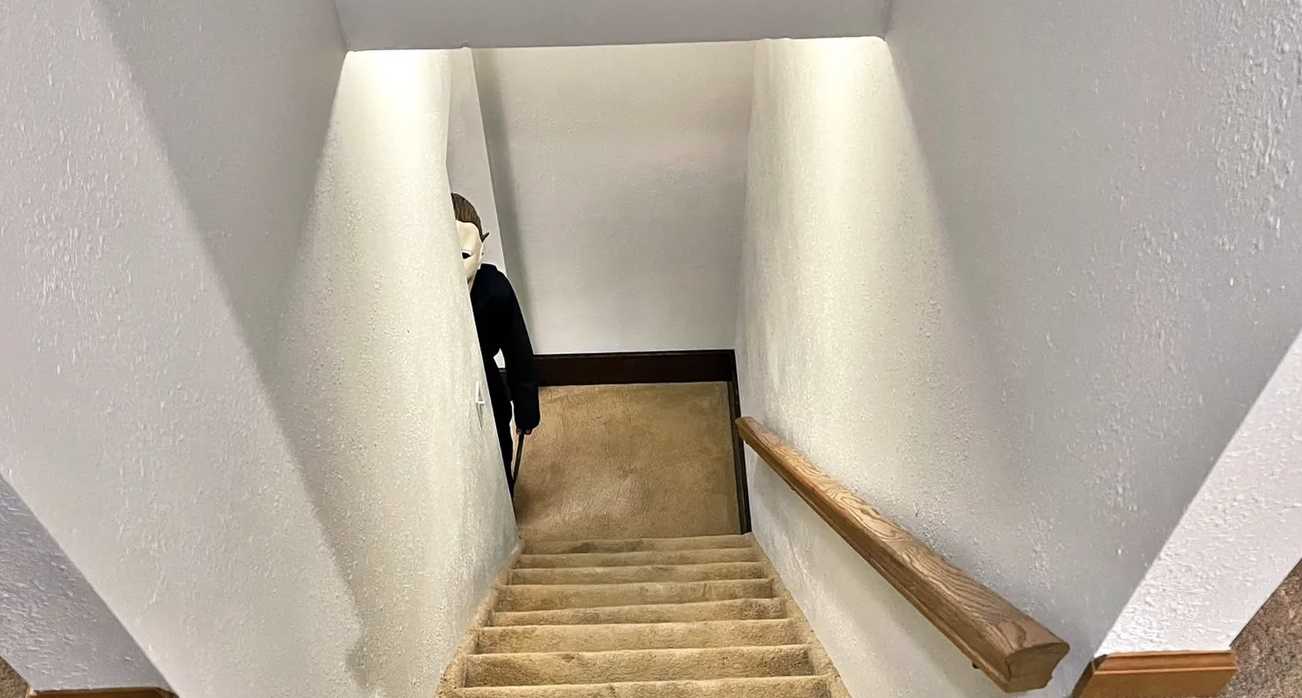 credit: Danielle sullivan
In Case You Missed It.
🚨 The U.S. Senate quickly passed a bill to increase security protection for immediate family members of the Supreme Court, following protests against the leaked draft opinion overruling Roe v. Wade at the private homes of several conservative Justices. The Supreme Court Police Parity Act still has to pass the House before it goes to President Biden.
📉 Ark Invest's famed investor Cathie Wood believes we are now in a global recession.
👑 For the first time in almost 60 years, Queen Elizabeth did not attend or speak at The State Opening of Parliament in Britain Tuesday, due to health issues. Prince Charles stepped in for the 96-year-old queen.
🐥 Elon Musk said that permanently banning former President Trump from the Twitter platform was "morally wrong and flat-out stupid" at a Financial Times conference yesterday.
🇸🇾 The U.S. will provide over $800 million in humanitarian aid to the Syrian people. Journalists covering the Syrian conflict say the U.S. is responsible for countless civilian deaths through years of bombing campaigns.
🇱🇹 Lithuania has designated Russia a terrorist country and called its actions in Ukraine a genocide. Lithuania is a NATO nation and was the first to ban Russian gas imports.
Coronavirus Update: 😷


| | | | |
| --- | --- | --- | --- |
| | Bitcoin | $30,474.53 | |
| | | | |
| --- | --- | --- | --- |
| | Ethereum | $2,294.16 | |
| | | | |
| --- | --- | --- | --- |
| | Cardano | $0.6041 | |
| | | | |
| --- | --- | --- | --- |
| | Dow | 32,160.74 | |
| | | | |
| --- | --- | --- | --- |
| | S&P | 4,001.05 | |
| | | | |
| --- | --- | --- | --- |
| | Nasdaq | 11,737.67 | |
*Stock data as of market close, cryptocurrency data as of 5:00am ET.
Markets: Thankfully most stocks returned to green territory yesterday putting an end to Nasdaq's worst three-day stretch in two decades. Oil has dropped nearly 10% in two days over concerns that a recession will dampen demand for fuel.


The Lead: Deja Vu Marcos Part 2 In The Philippines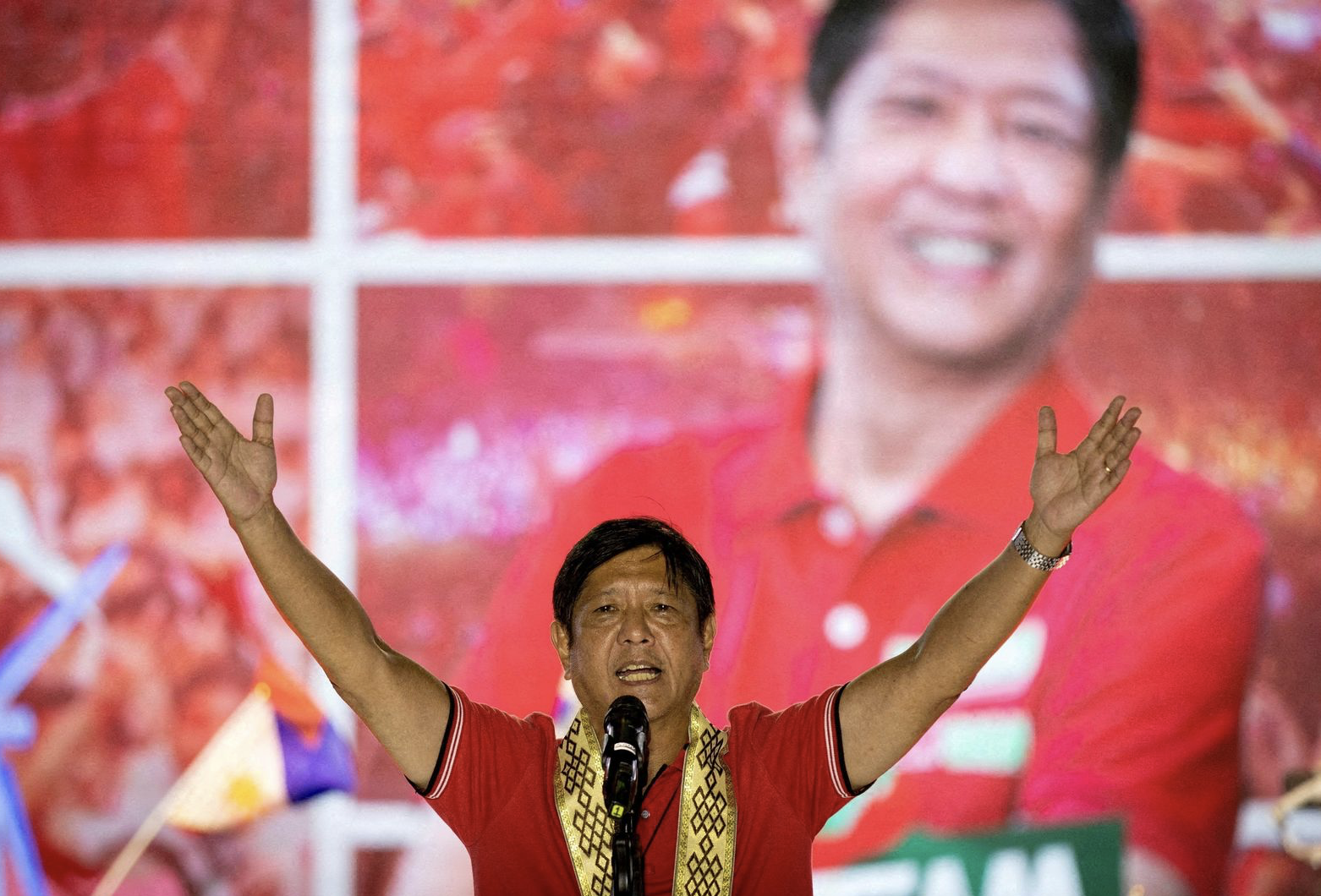 credit: reuters
It's official: Ferdinand Marcos Jr. won Monday's presidential election in the Philippines by a landslide.
Ferdinand "Bongbong" Marcos Jr., is the son of the country's late dictator Ferdinand Marcos Sr., but no one is quite sure how he will run the country. He is known for whitewashing—mainly through social media, for at least a decade—the rampant human rights abuses, theft, and poverty under his father's 21-year rule.
He has a lot of support among the youth. Many of them weren't alive under the dark days of Sr., so the social media campaign spoke directly to them.
Why Now?
As in much of the world, things are not great in the country. The economy shrunk 9.6% in 2020 due to Covid, and outgoing populist President Duterte has been criticized for blocking independent media and committing his own human rights abuses in service of his war on drugs.
The youth of the Philippines see Marcos Jr. as a way to save the country. His absence in the media and all presidential debates kept that story strong.
This represents a big shift from 1986, when the People's Power Revolution finally had enough of the killing and stealing and kicked the Marcos family out of the country. They ended up in Hawaii.
They were allowed back in the '90s, after Marcos Sr. had died, and they all dropped right back into politics, with Marcos Jr. becoming a provincial governor, then congressman, then senator.
And now president.
Like Father, Like Son?
The sins of the father and all that, but Jr. was 28 and already in politics under his dad's regime when he fled with his family, so it seems like Sr. approved of his politics.
And he's not the only one potentially following in his father's footsteps. President Duterte's daughter, Sara Duterte-Carpio, was elected as the country's VP.
Bongbong has kept super-quiet about how he'll rule the country, which is unsurprising, but many are very concerned what another President Marcos will mean for the country's democracy.
The current debt ceiling is $28.4 trillion and the country will surpass it on Monday. $28.4 trillion.


Breakthrough Find in Sudden Infant Deaths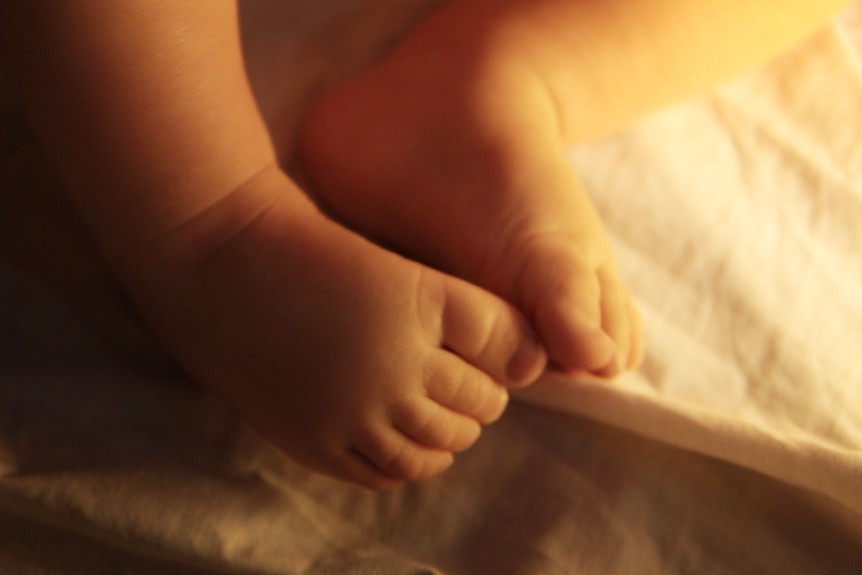 credit: aap
A new study out of Australia could be the key to ending sudden infant death syndrome (SIDS).
SIDS happens because some babies can't wake themselves up when they aren't breathing properly. As every parent and guardian knows, there are many tips on how to avoid this, but SIDS still happens with no clear reason. This study found what could be that reason: the enzyme butyrylcholinesterase (BChE). (Don't try to pronounce that.)
BChE plays a major role in telling the brain to WAKE UP because you CAN'T BREATHE. This study, which analyzed blood of babies who died of SIDS and blood of healthy babies, found that SIDS took babies who had BChE levels that were "significantly lower" than other babies.
Lead researcher Dr. Carmel Harrington has a personal stake in this subject. Her own baby died of SIDS 29 years ago. But her work isn't done. Two babies die of SIDS every week in Australia, and about 3,400 die every year in the U.S.
"Now that we know that BChE is involved," Dr. Harrington said, "we can begin to change the outcome for these babies and make SIDS a thing of the past."


Most Affordable Watches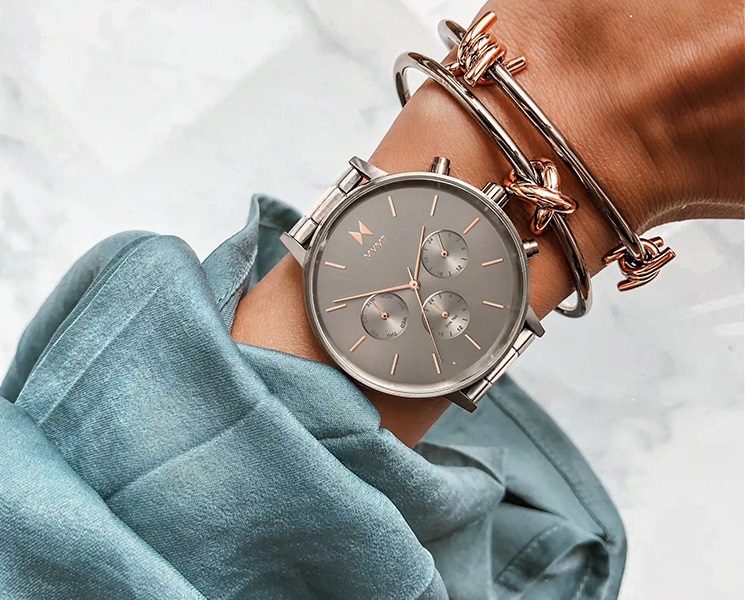 In a tiny apartment in Southern California, two college dropouts teamed up to create a watch company that broke all the rules. With fair prices… unexpected colors… and clean, original designs, MVMT grew into one of the fastest-growing watch brands, shipping to over 160 countries across the globe.
Now MVMT has expanded into blue light glasses that protect your eyes from screens, minimalist jewelry, and more style essentials that don't break the bank, all designed out of their California headquarters.
The holidays are coming up and MVMT watches and glasses are the perfect gifts for family and friends.

MVMT is going all out for their 8th birthday — this is their BIGGEST sale of the year. Take advantage of these price points before they go.
MVMT is giving our readers 15% off and free shipping right now if you visit mvmt.com/invest/.


What Lies Beneath?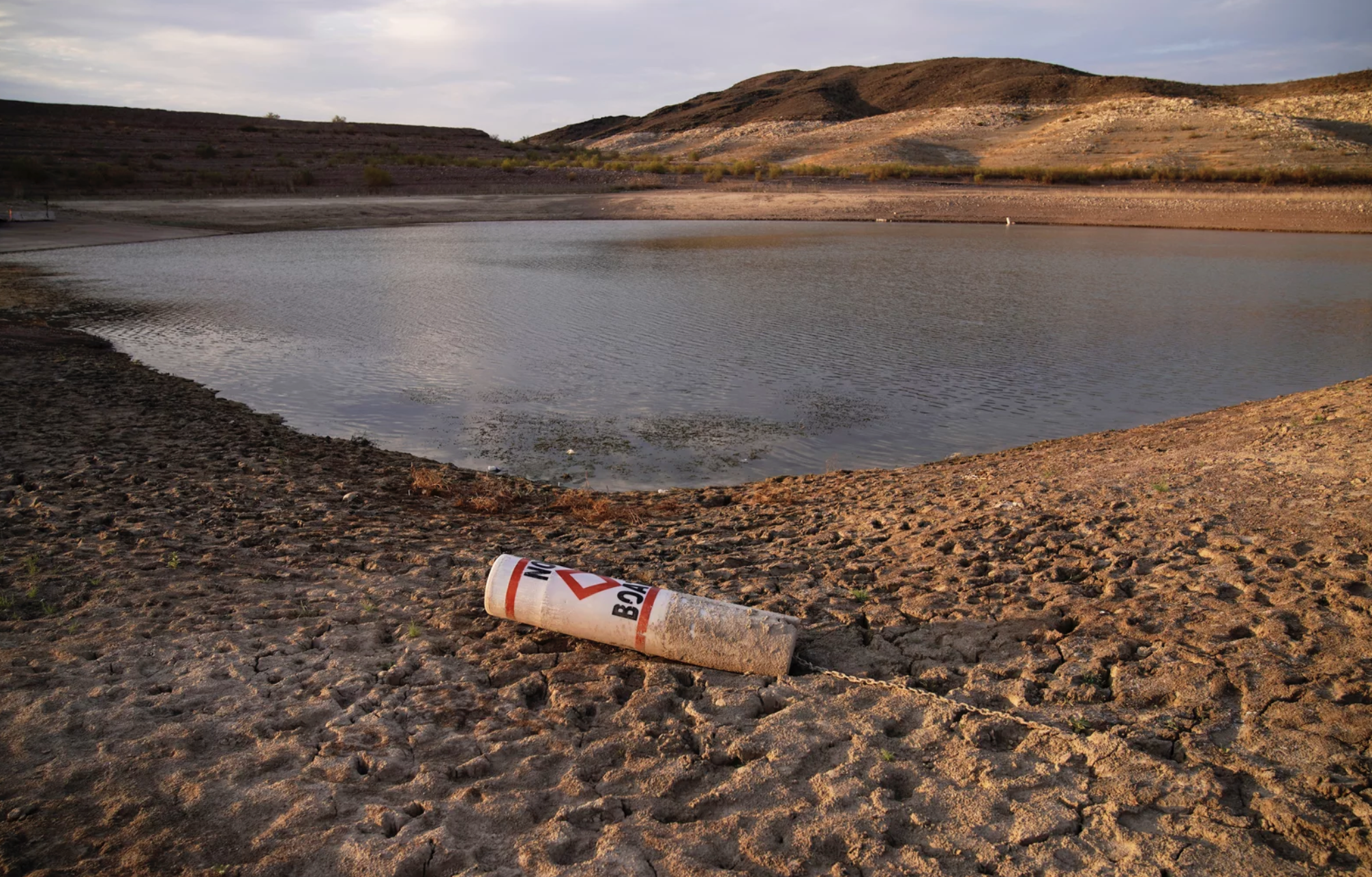 credit: ap
Lake Mead is known as the largest reservoir in the U.S. by volume. It is known for being close to Las Vegas. And now, it's building its reputation as a graveyard.
Last week was a two-body week for Lake Mead, where the climate crisis is causing water levels to drop (and apparently reveal bodies). One body was discovered Sunday, May 1, and another was found Saturday, May 7. And there will probably be more. Because, you know… Las Vegas.
"I would say there is a very good chance as the water level drops that we are going to find additional human remains," Las Vegas police Lt. Ray Spencer told KLAS-TV after the first body was found.
That first victim was likely dropped into the lake in the mid-'70s/early '80s, based on the clothes.
Worst time capsule ever?


The Importance of Seagrass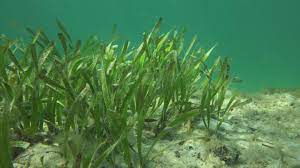 credit: oceanographic magazine
Seagrasses are the only flowering plants that grow entirely underwater. But that's not the only way they make the ocean sweeter.
Scientists in Germany recently discovered that the soil beneath seagrasses holds sugar. Lots of it. 80 times more than has been found in other marine environments. About 32 billion Coca-Cola cans worth of sugar.
Seagrasses produce sugar during photosynthesis, and if there's any excess, they drop it into the soil. This is why the plant can store so much carbon dioxide. And it makes the fact that seagrass habitats are one of the most threatened in the world (due mainly to humans) all the more terrifying for its climate implications.
Manuel Liebeke, head of the Research Group Metabolic Interactions at the Max Planck Institute for Marine Microbiology, which ran the study, said, "Looking at how much blue carbon – that is carbon captured by the world's ocean and coastal ecosystems – is lost when seagrass communities are decimated, our research clearly shows: It is not only the seagrass itself but also the large amounts of sucrose underneath live seagrasses that would result in a loss of stored carbon."
We're talking the levels of carbon dioxide emitted by 330,000 cars here. Save the seagrass!


News By The Numbers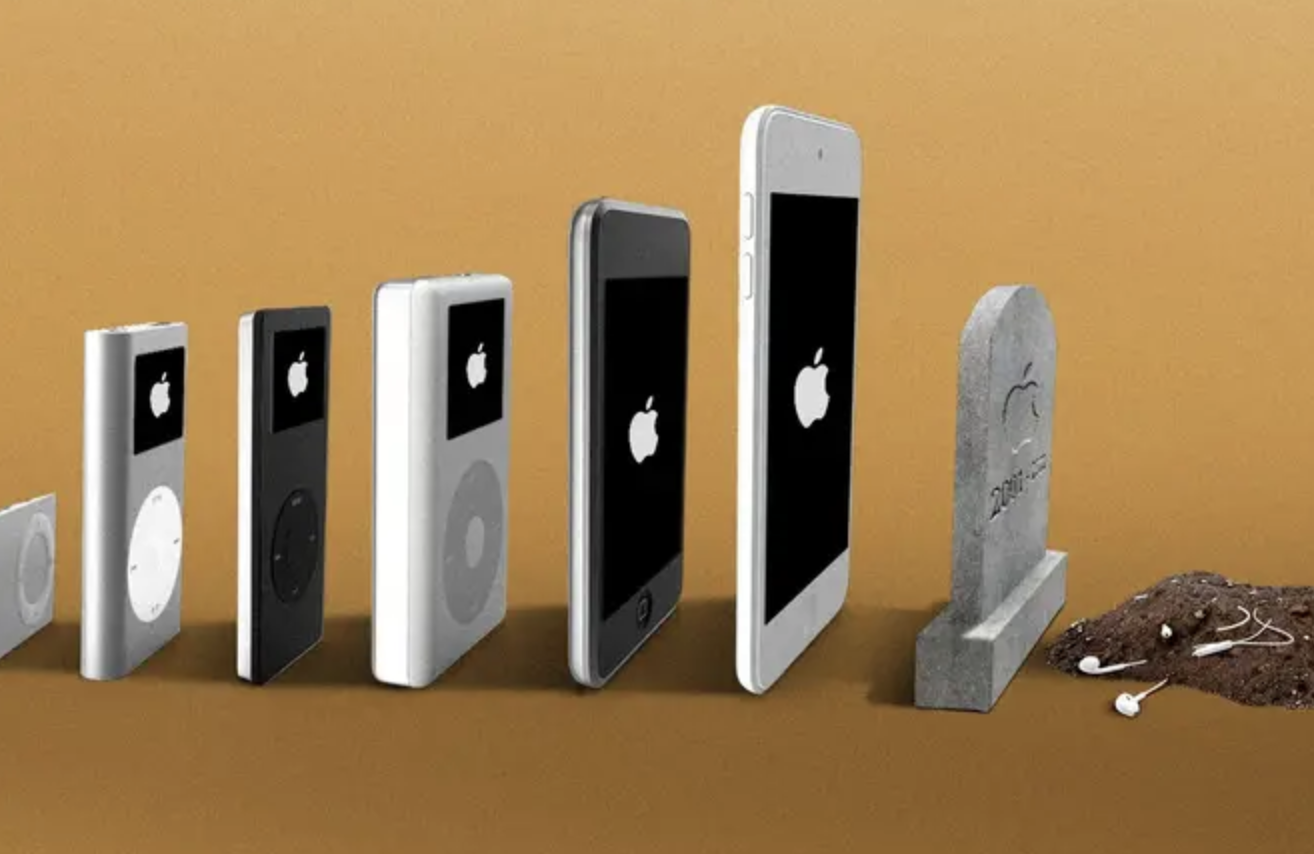 2001. That's the year Apple first launched the iconic click-wheel iPod. Yesterday Apple announced it's ending production of the famed device after 21 years.
$4.374/gallon. That is how much the average price of gas was in the U.S. Tuesday, breaking the all-time record set in March. Diesel fuel broke the record, too, at $5.45/gal.
$195 million. That is how much Andy Warhol's 1964 silk-screened portrait of Marilyn Monroe sold for at auction, a record for a U.S. artist.
?. That is how long students at a high school in Central Florida have to wait for their yearbooks, which were delayed because a page featured students with two rainbow flags and a sign reading "love is love." The yearbooks are delayed until the school can cover those photos. Well done, DeSantis.


What's Trending?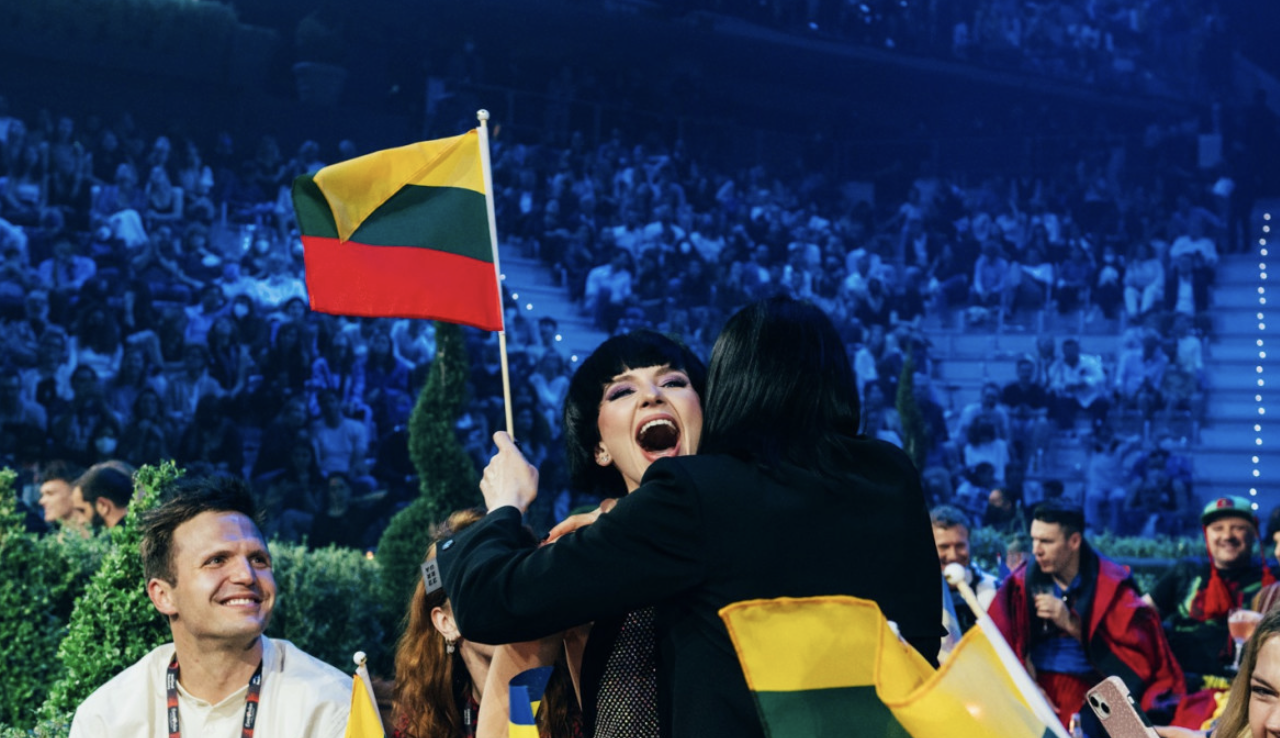 credit: adobe
Eurovision is trending. The first semi-final of the international song contest of amazingness aired Tuesday.
Britney Spears is trending because she did a huge nude photo dump on Instagram Monday and people have thoughts.
Trump's Twitter is trending because Elon Musk says he'll reverse the platform's ban on Donald Trump if Musk's Twitter takeover deal goes through.
Mario Batali is trending. The celebrity chef was found not guilty of indecent assault and battery in a Boston court Tuesday.


Share The Love
Become a friend of Morning Invest by sharing this newsletter with someone you love.
When you do, we don't just give you a pat on the back and say, "Well done old sport." We give you actual rewards that'll make everyone jealous.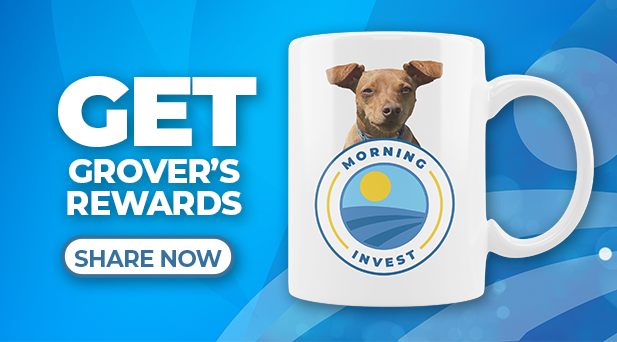 Or copy & paste your referral link to others: