| TOGETHER WITH | |
| --- | --- |
Good Wednesday Morning.
Share this newsletter with your friends, family, and coworkers; in return, we'll give you rewards like a free Grover mug, Morning Invest hoodies, and more. Grab your unique referral link at the bottom of the newsletter and get started. We sent out the first round of mugs last month to our referral readers. Please send me a picture of you holding your mug and we will show the photo on our live morning show.
CONFORMING LOAN

Program

Rate

Change

APR

Change

30 year

2.92%

0.07%

2.87%

0.07%

15 year
2.25

%

0.05%

2.16

%

0.06%
In Case You Missed It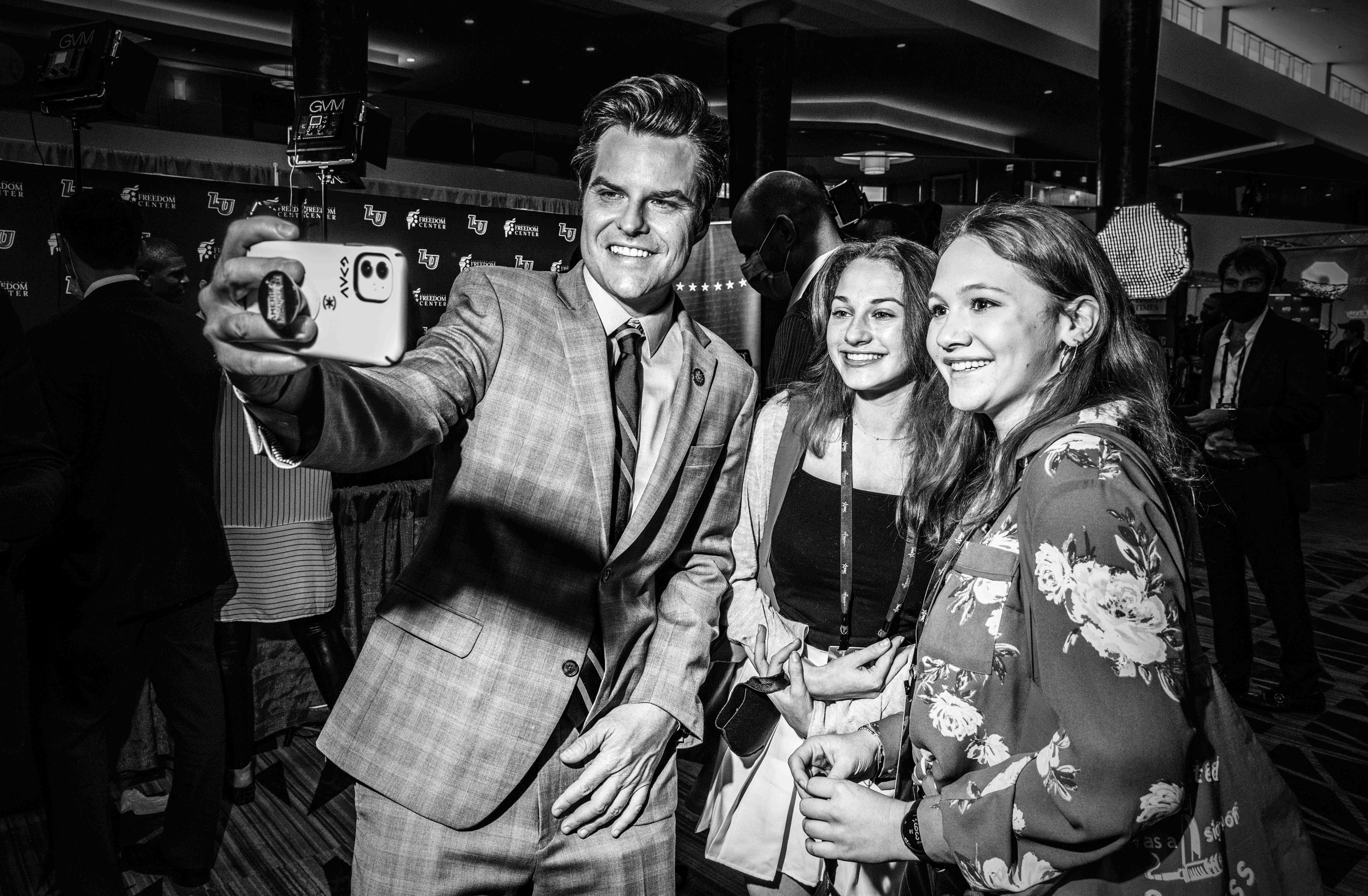 credit: redux file
Matt Gaetz will be the featured speaker at a pro-Trump women's group conference tomorrow. Not a joke.
Mathematicians have discovered something called a "digitally delicate prime number." We can't really explain it.
The state legislature in Arkansas voted to override the Governor's veto and re-instate the ban on gender-affirming medical treatment for transgendered youth.
The US Customs and Border Protection released this video of a lost migrant boy asking for help and it is heartbreaking and underlines the complexity of the problem.
Google may be launching an AirPods competitor called the Pixel Buds.
Caitlyn Jenner is considering running for Governor of California against Governor Gavin Newsom's recall election.
Coronavirus Update:
Total confirmed cases as of 8:30 p.m. ET on Tuesday: 30,843,737 — Total deaths: 556,486— Total tests: 399,706,574
Today's Live Show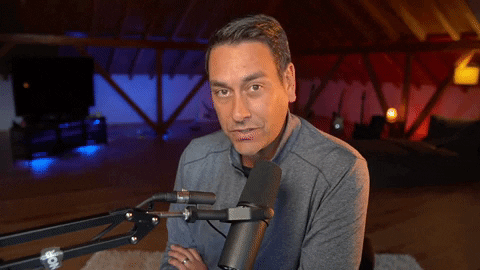 THE NEXT HOUSING CRISIS IS HERE WITH SHOCKING NEW NUMBERS
Join us on today's live morning show. The writing is on the wall as a wave of foreclosures is set to hit the U.S. and President Biden is rolling out a massive plan to help families pay for covid burials. Click here to RSVP and I'll see you at 9 AM Eastern live.
The Lead: Biden's Covid Burial Plan
credit: ap
The Biden administration is expected to announce a funeral assistance program next week that will pay up to $9,000 in assistance for each person who died of Covid.
Some quick math: this would cost the federal government upwards of $5 billion if you multiply $9,000 by the 556,000 people who have already died.
This will cover the cost of burial and be open to any family, regardless of income level. It is the largest funeral assistance program ever – larger than the $2,664 offered by FEMA in 2017 to hurricane victims.
The average cost of a funeral was $9,000 in 2015 and has gone up since. Dying is expensive and terrible for the environment, which is why greener options are gaining in popularity.
The government will also reimburse families that have already paid for funerals. Applications will begin on April 12 and families can get more information from a FEMA hotline: 1-844-684-6333.
Sponsor: Morris Invest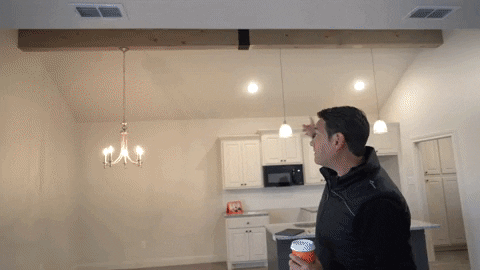 Have you ever wanted to invest in real estate but you thought it was just too hard? Enter Morris Invest, a full-service real estate investing team. Morris Invest helped hundreds of people buy their first rental property in 2020 and 2021 will be no different. The video above shows one of our brand new construction duplexes in Texas. Click to watch the full video.
After you book a 30-minute call with Morris Invest they'll build a customized approach to buying your first rental property. And before you ask, yes they have financing built right in.
And did you know you can even use part of your IRA or 401K plan to use as a downpayment? There are endless ways to get started.
Imagine creating monthly cash flow from a new construction rental property. You can because the tenants are already living in the property and fully managed by their great property management teams. Visit their website today and see what Morris Invest can do for you. They've got a great video on the front page too!
All Aboard The Vaccine Cruise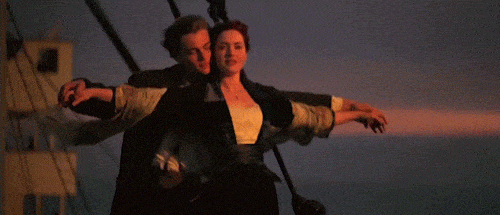 credit: giphy
Norwegian Cruise Lines is ready to set sail for cruises again. They are aiming for a July 4 cruise date if the Centers for Disease Control signs off on the idea. The cruise line says that it will require all passengers to prove that they have had the Covid vaccine.
"Vaccinations are the primary vehicle for Americans to get back to their everyday lives," Norwegian CEO Frank Del Rio told CNN. "We believe that through a combination of 100% mandatory vaccinations for guests and crew and science-backed public health measures … we can create a safe, 'bubble-like' environment."
The cruise industry has taken a hard hit. They've been grounded for a year with expensive ships to maintain. The CDC has issued guidance for the cruises to resume where they "suggest" vaccine requirements but they do not require it for operations to begin. One can only imagine the liability risk of sailing again so if vaccines are a requirement, it would seem that heavy disclaimers will be too.
News By The Numbers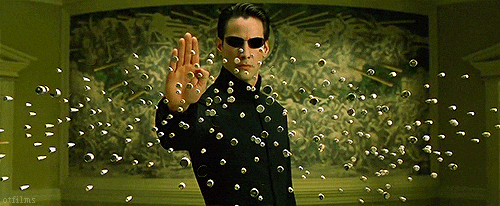 credit: giphy
$12. That is how much Fandango Now is selling classic movie trilogies in 4K such as "The Matrix," "Beverly Hills Cop," "Back to The Future," and "John Wick."
5,000. That is how many new employees Taco Bell will hire on April 21 in a nationwide job fair in store parking lots.
3.4%. That was the acceptance rate for Harvard this year, down from 4.6% last year. According to the Wall Street Journal, the acceptance rate at Ivy League schools is down across the board due to an increase in applicants after schools dropped standardized test requirements.
13%. That is how much the price of ketchup packets has gone up and retailers are worried about keeping up with supply. Demand has gone up significantly since more people have been ordering takeout food than ever before during the pandemic.
Let's Go Halfsies on This Baby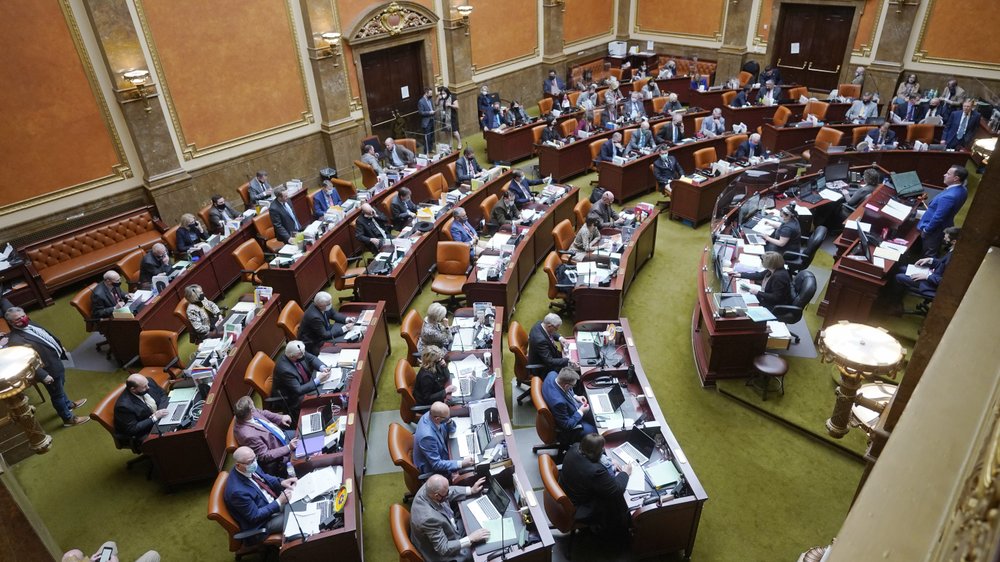 credit: getty
A new law in Utah requires men to pay for half of the costs of pregnancies that they fathered. This includes all prenatal care unless the baby's paternity is disputed, in which case paternity would have to be proven and then the man would have to pay up.
The Republican Governor and Representatives who signed this into law said that they hoped this bill will result in fewer abortions in the state.
"We want to help people and actually be pro-life in how we do it as opposed to anti-abortion," Brammer said. "One of the ways to help with that was to help the burden of pregnancy be decreased."
If the pregnant woman still wants an abortion, the father responsible for the pregnancy does not have to pay for half of that cost unless the pregnancy threatens the health of the mother or was the result of rape.
Mitch McConnell Misses The Irony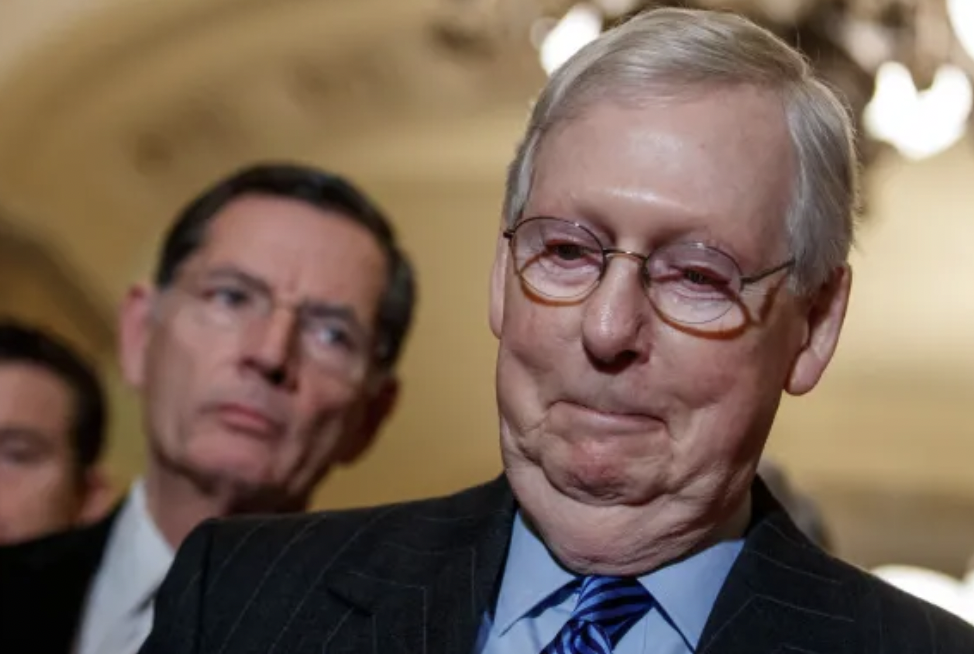 credit: epa
Mitch McConnell is telling big businesses to mind their own business.
"My advice to the corporate CEOs of America is to stay out of politics. Don't pick sides in these big fights," McConnell said.
What he did not say but should have was: "Unless you want to donate to Republican campaigns. In which case, stay in politics."
McConnell's 2020 re-election campaign received a total of $258,880 from 37 CEOs whose companies were listed in the S&P 500, making him one of the top recipients of corporate money last year.
The quip came after Major League Baseball and major soda companies have decided not to do business in Georgia after the state passed a law that severely restricts voter rights. The state is facing the loss of big business as well as lawsuits from advocacy groups.
The World's Billionaires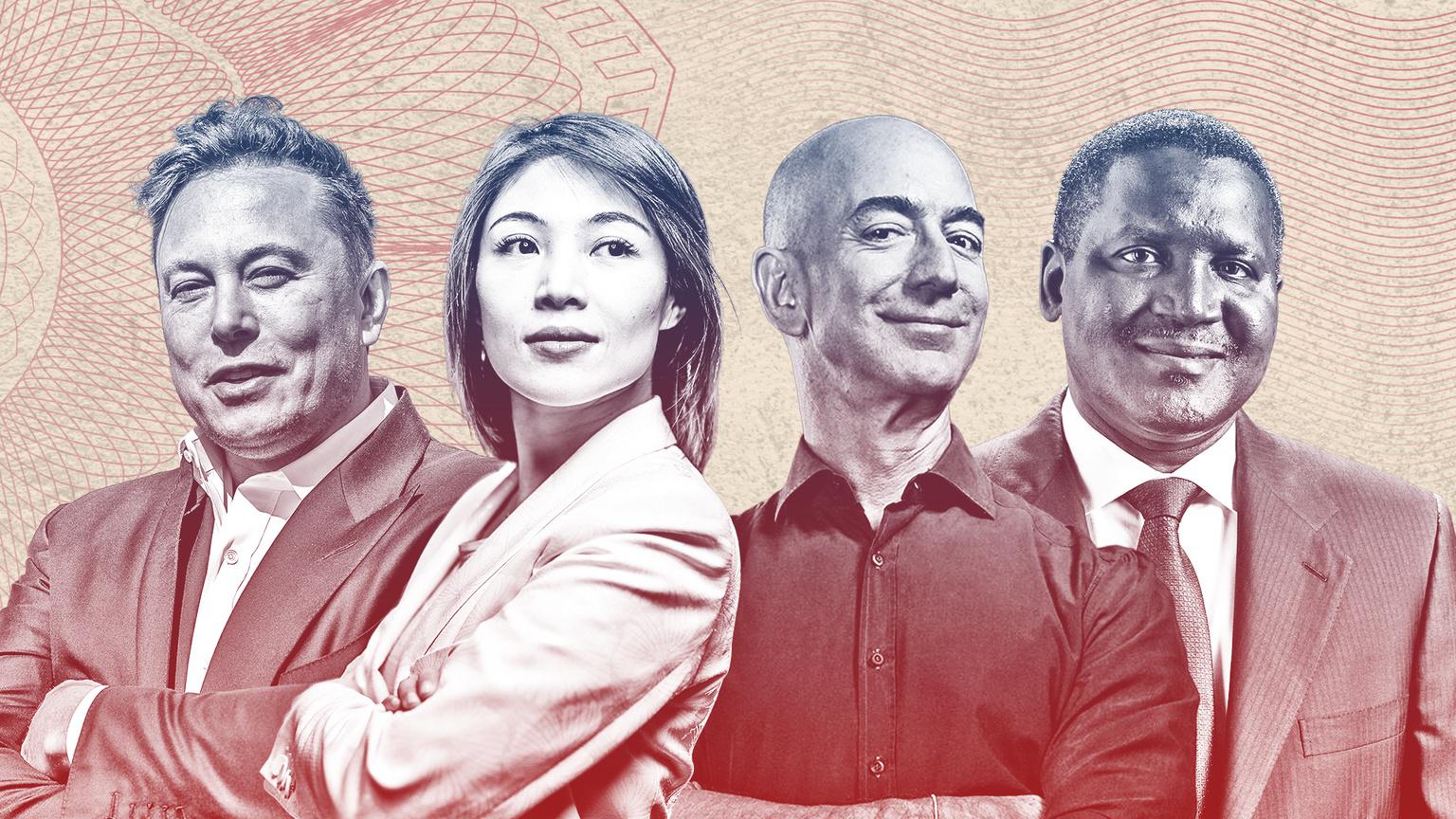 credit: forbes
Beijing is now the World Capital of billionaires, surpassing New York City by a total of one billionaire. Just one.
New York City is home to 99 billionaires. Last year, Beijing grew 33 new billionaires last year and is now home to 100 billionaires. All this according to Forbes' annual World's Billionaires List for 2021.
Outside of these two cities, the world added 660 more billionaires, bringing the total to 2,755 people all worth a collective total of $13.1 trillion, up from $8 trillion last year. Notable people who were added to the list include Tyler Perry, Miriam Adelson, wife of the late casino mogul Sheldon Adelson, and Whitney Wolfe Herd, the founder of the dating app Bumble.
Sidenote
Kim Kardashian is now officially a billionaire too.
Share The Love and Get a Mug
Become a friend of Morning Invest by sharing this newsletter with someone you love.
When you do, we don't just give you a pat on the back and say, "Well done old sport." We give you actual rewards that'll make everyone jealous.