| TOGETHER WITH | |
| --- | --- |
Happy Thursday. The latest scandal in the UK is former Prime Minister Tony Blair's hair. People are calling it a mullet. It's clearly not a mullet. This is a mullet!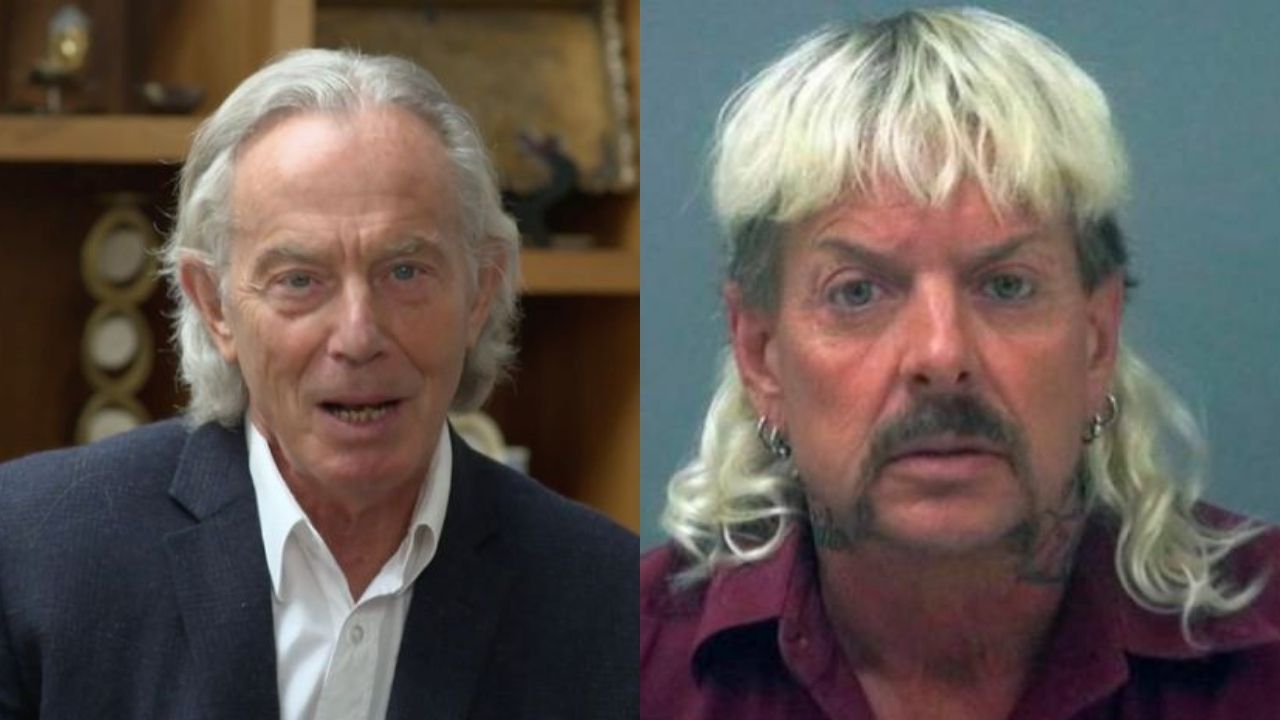 credit: morning invest
In Case You Missed It.
🐝 An Ohio woman was attacked by yellow jackets and her husband used Alexa's Drop In feature to coach their son on how to save her life.
💰 Fed Chief Jerome Powell said that "it is not time yet" to start talking about changing any financial policies. They left interest rates and their bond-buying program unchanged. Wall Street did a happy dance.
💉 The Governor of Connecticut signed a bill into law that ends religious exemption for vaccine requirements.
🗳 The National Labor Relations Board says that Amazon's conduct in the labor union vote in Alabama "could be grounds for overturning the vote." The board will hold a hearing on May 7.
🐶 Animal shelters are reporting an increase in people bringing back those puppies that they got during lockdown.
Coronavirus Update: 😷 Total confirmed cases as of 3:15 p.m. ET on Wednesday: 32,199,796 — Total deaths: 573,879 — Total tests: 429,561,249
CONFORMING LOAN

Program

Rate

Change

APR

Change

30 year
2.86

%

0.13%

2.92%

0.14%

15 year
2.12

%

0.04%

2.21

%

0.05%
The Lead: Biden's Bold Plan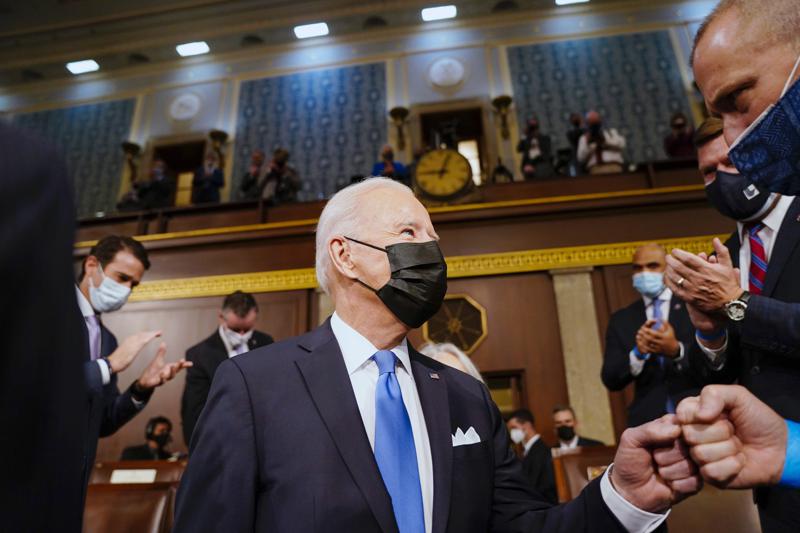 credit: ap
President Biden gave his first State of the Union address on Wednesday and announced the American Families Plan, a spending bill that the President says is a "once-in-a-generation investment in our families and our children."
The plan has four priorities:
Offer four additional years of public education for all children with two years of preschool and two years of community college. The President made an important distinction that this pre-K education was "school, not daycare."
Offer access to affordable childcare for all families. Middle-income families will pay no more than 7% of their income for childcare and low-income families will pay nothing.
Offer up to 12 weeks of paid family medical leave.
Extend the child tax credit through the end of 2025. This is the tax credit of $3,000 for children 6 years and older and $3,600 for children under 6 years old. It was increased in the President's Covid-relief bill and he estimates that it will help address poverty for 65 million children.
The President also wants to extend lower premium guarantees for anyone who gets their healthcare from the Affordable Care Act, as well as permanently lower the cost of prescription drugs.
And now the ever-present question:
How do we pay for this?
With a tax hike for the wealthiest Americans. The President proposes asking corporate America and the wealthiest Americans to "pay their fair share. Just their fair share."
Fair is not an objective term though. It is defined along party lines. The President's plan would increase the highest tax rate to 39.6%, add the 3.8% Medicare tax to all high-income earners, and match capital gains tax rates to taxpayers' tax brackets. Currently, capital gains, or taxes paid on the profit of an asset, has a maximum 20%. Under the new plan, taxes paid on that sale will be the same tax rate that taxpayers pay on any income.
This is pretty much in line with what we expected. And now we expect Republicans to fight back like hell against this. Game on.
Sponsor: Care/of
Did you know it takes about 30 days for you to see the benefits of a new vitamin routine? That means consistency is key. Care/of makes it easy with a personalized subscription delivered to your door each month.
The best part is that Care/of builds a personalized plan for you. All you need to do is take their simple online quiz.
Care/of makes it easy with a personalized subscription delivered to your door each month contact-free so you never have to worry about running out
The Care/of app allows you to track your routine and earn rewards like cool swag, discounts, and even free products when you're consistent with taking your vitamins
Warmer weather and more sunlight means our day-to-day routines are changing. As the seasons change, focus on refreshing everything from small daily routines to your lifestyle and health goals. Bettering yourself isn't just for January anymore!
You'll get 50% off your first order by using our special code Invest50 at checkout when you visit TakeCareOf.com.
Apple Rippens Its Earnings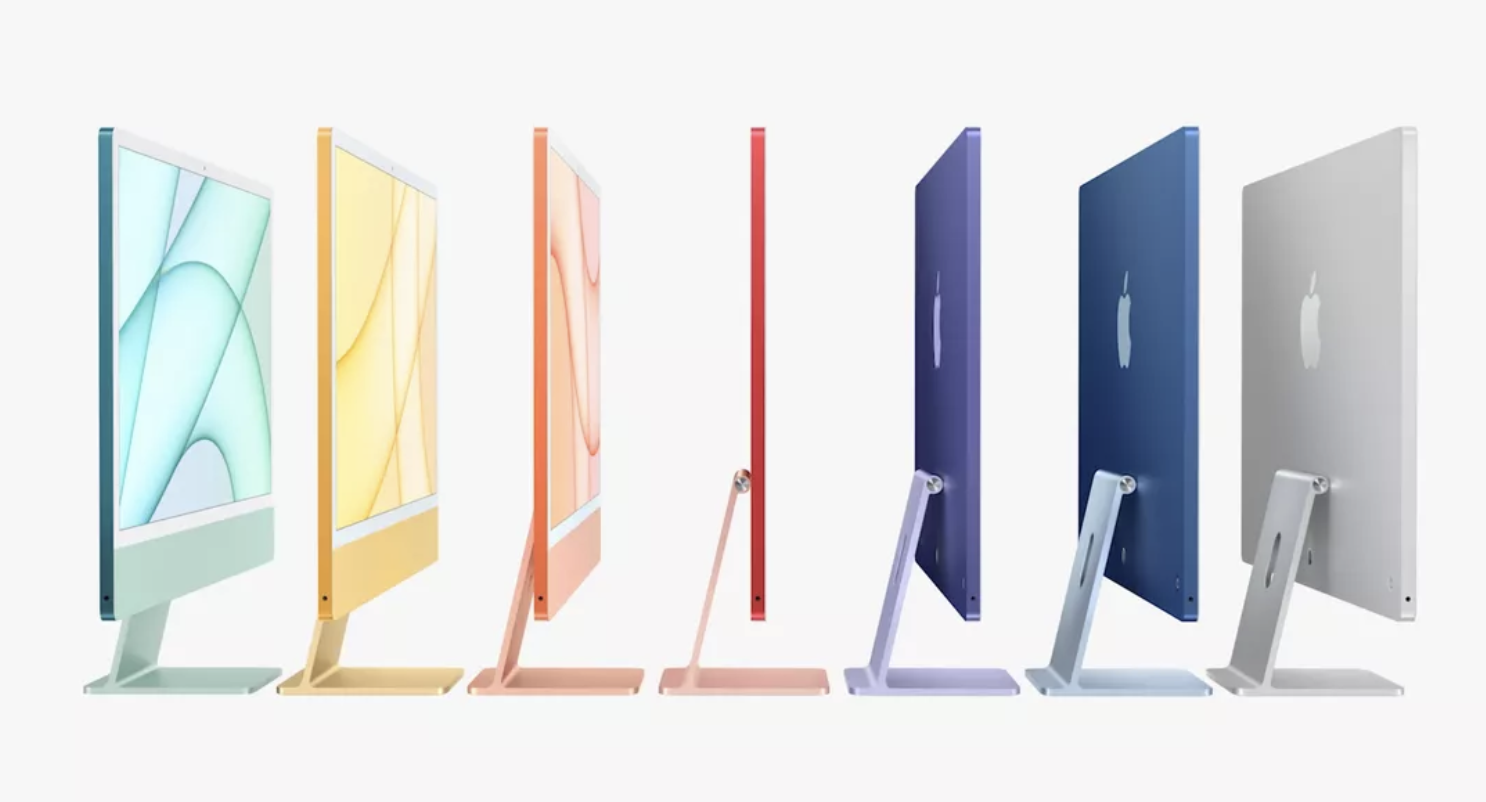 credit: cnet
Apple and Facebook reported stellar first-quarter earnings, securing their dominance in their respective businesses.
Apple's earnings were up 54% from this time last year. Nearly half of its Mac and tablet sales were from first-time Apple users. International sales accounted for 67% of the company's revenue.
Facebook beat expectations with a 30% growth in ad sales and a 12% increase in number of ads shown to users. Revenue was reported at $26.17 billion but daily active users is down to 1.88 billion users, compared to the 1.89 billion that was forecasted. The stock was up 6% on this news.
Times Old Roman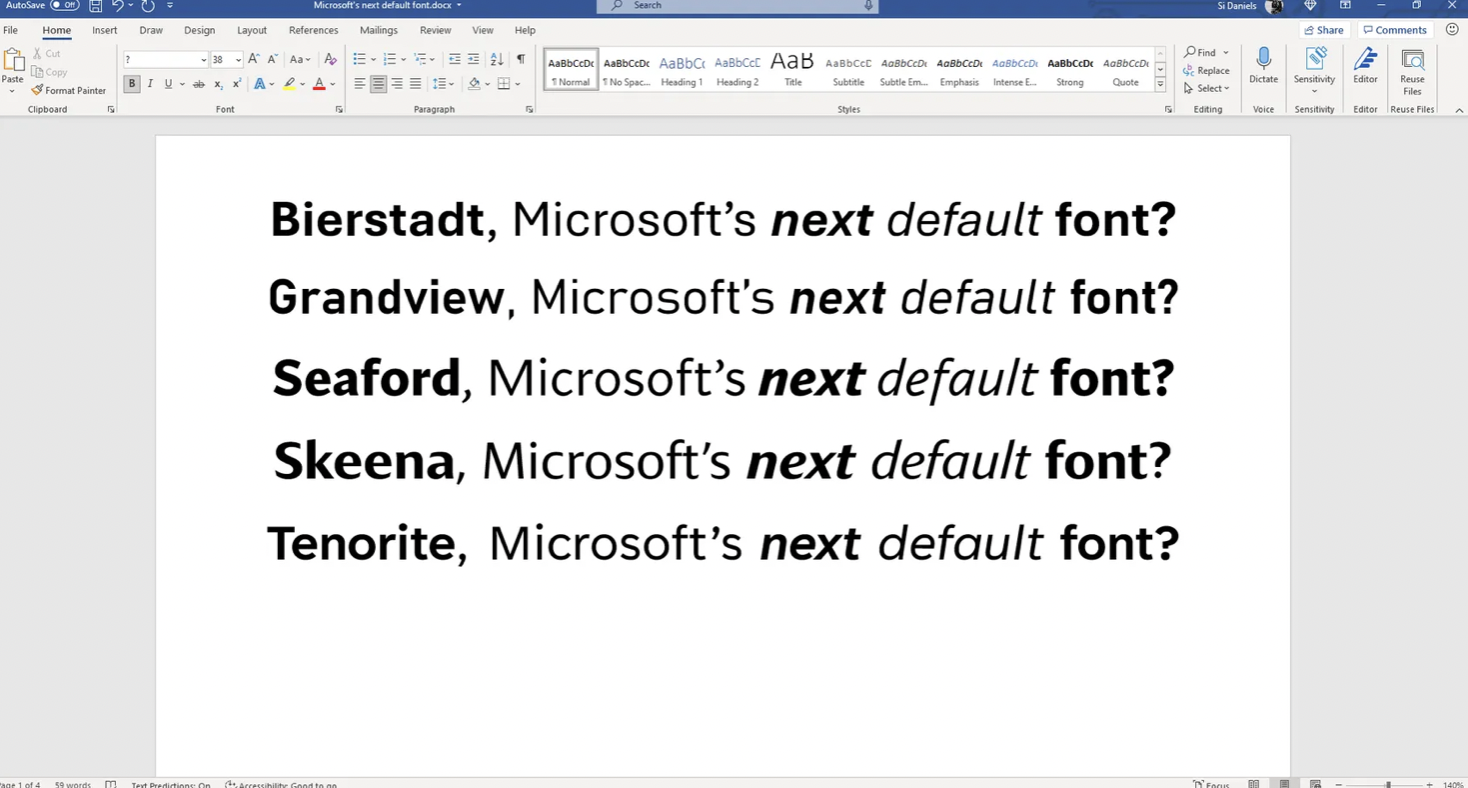 credit: microsoft
Okay this is important. Microsoft is going to change the default font in Office programs and they are seeking feedback. Because everybody knows that Arial is for chumps!
Five fonts are in the running to be the default. They are all sans-serif, meaning they do not have the little lines under the letters like this:
Microsoft will change the font in 2022 and begin collecting user feedback by polls and surveys over the next few months. The choices are above.
The creators of the Grandview font say that they were inspired by German road and railway signs. It's actually my favorite of these options because it is closest to my beloved Verdana.
News By The Numbers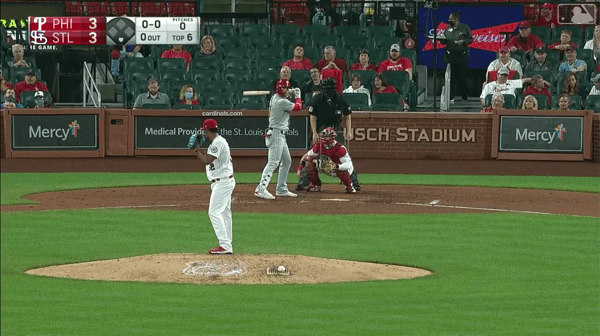 credit: morning invest
97 miles per hour. That's the speed of a fastball that hit Phillies star Bryce Harper in his face. Not long after, Harper posted on social media that he is "all good" and tests "came back good." The Phillies beat the Cardinals 5-3.
66. That is how many police officers have left the Seattle Police Department in 2021. The Police Chief says that they are at "record lows" and struggling to keep up with public safety issues.
13 pounds. That was the size of a newborn baby born in the UK. She is officially the second biggest newborn on record, behind a 14-pounder born in 2012. The baby was so big that the mom thought she was having twins.
10. That is the anniversary that Prince William and Kate Middleton are celebrating today.
Today's Live Show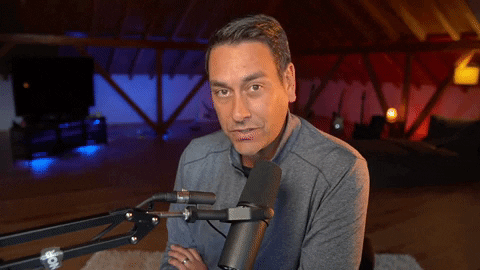 BIDEN LAYS OUT A BIG PLAN ON PERPETUAL STIMULUS
Join us on today's live morning show. We'll be diving deeper into President Biden's bold agenda including UBI, Medicare for all, and lowering drug prices. Join us live at 9AM EST and click here to RSVP and start chatting in our chat room.
Home Is Where The Work Is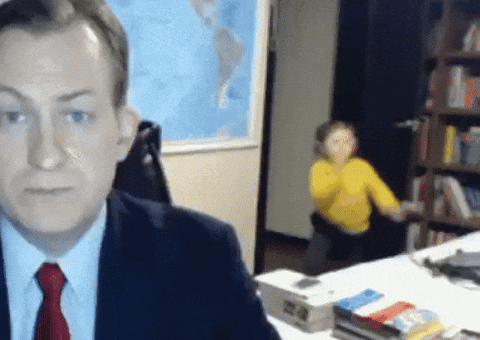 credit: giphy
A new study from the University of Chicago estimates that remote working is here to stay. The 30,000-person survey shows that at least 20% of the American workforce has been given the option to work from home for at least part of the workweek, compared to just 5% who had that option pre-pandemic.
The higher the salary, the more likely there is a remote option but the study does show that working from home works. The pandemic has lowered the stigma about working from home and employers were, by and large, pleased with many reporting a 5% increase in productivity.
The productivity boost is largely attributed to the commute, or lack thereof. Pre-pandemic, the average commute time was 27 minutes but this does not account for the time it takes to prepare for that commute, blowdry your hair, pack a lunch, find your phone… You know! Without this soul-sucking experience, workers "arrived" for work more refreshed and less stressed.
Rent-A-Chicken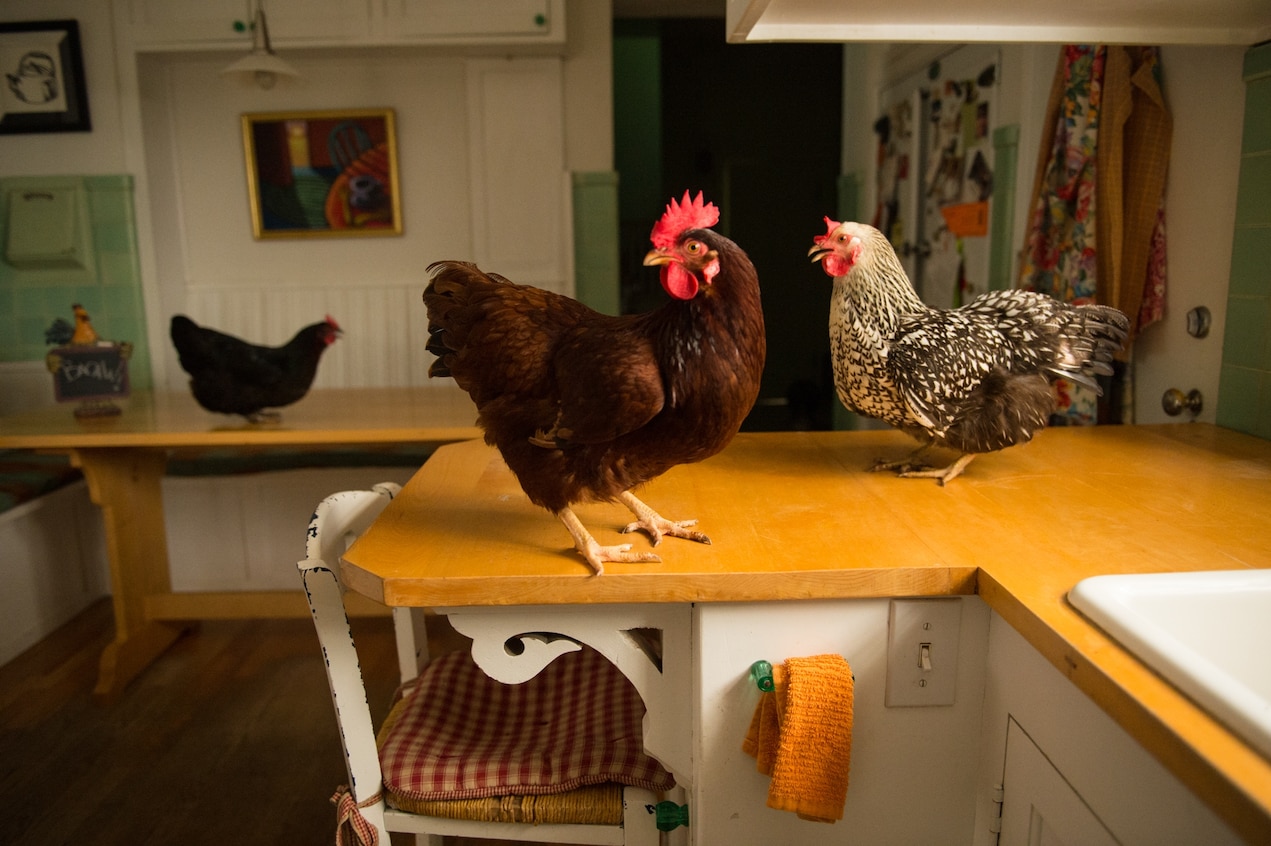 credit: national geographic
Chicken renting has gained popularity during the pandemic. Did you know you could rent chickens?
Chicken rental companies will bring you a coup, feed, education materials and a few fowl. These businesses say that they ran out of supply in 2020 and 2021 looks to be about the same. CT Rent-A-Hen says that they have 80 families on their waiting list.
Chicken renters report that the animals give them a "sense of self-sufficiency and domesticity, as well as companionship on par with mammals." Plus they get a steady supply of eggs!
Not just any family can rent chickens. Check with your city ordinance.
Chickens are also natural composers and pest controllers as they can eat troublesome ticks. They are also whacky to watch.
"We call it Chicken TV," one chicken renter told National Geographic. "I surprised myself at how much I enjoyed them."
Share The Love
Become a friend of Morning Invest by sharing this newsletter with someone you love.
When you do give you actual rewards that'll make everyone jealous.