| TOGETHER WITH | |
| --- | --- |
Happy Friday.
A new trend has married couples making up brand new last names rather than adopting the man's last name. This means that men can now have maiden names. Or gentlemen names? Or…? Dunno. What shall we call this?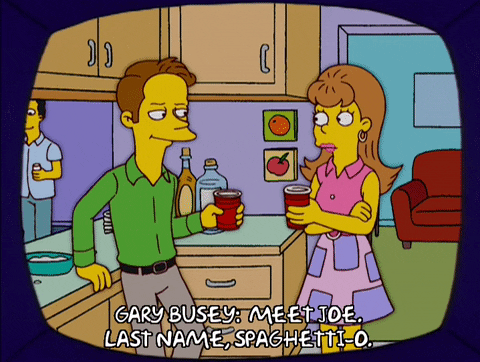 credit: giphy
In Case You Missed It.
🤦🏻‍♂️ President Biden is predicting a conflict in Ukraine "within the next several days." The Russian Embassy in Washington calls this "hysteria" and is asking the U.S. to stop it.
💳 Amazon and Visa reached an agreement to allow customers to shop on Amazon with a Visa card without surcharges.
👙 Victoria's Secret hired its first lingerie model with Down syndrome, Puerto Rican model Sofía Jirau.
⚖️ Former President Trump and his two children Ivanka Trump and Donald Trump Jr. have been ordered to testify under oath in the New York attorney general investigation regarding fraud.
Coronavirus Update: 😷
| | | | |
| --- | --- | --- | --- |
| | Bitcoin | $40,675.62 | |
| | | | |
| --- | --- | --- | --- |
| | Ethereum | $2,910.44 | |
| | | | |
| --- | --- | --- | --- |
| | Cardano | $1.04 | |
| | | | |
| --- | --- | --- | --- |
| | Dow | 35,312.03 | |
| | | | |
| --- | --- | --- | --- |
| | S&P | 4,380.26 | |
| | | | |
| --- | --- | --- | --- |
| | Nasdaq | 13,716.72 | |
*Stock data as of market close, cryptocurrency data as of 5:00am ET.
Markets: Stocks tanked on growing concerns of a Russia Ukrainian conflict. Russia says it has no plans to invade Ukraine but NATO says not so fast. Wall Street is paying attention to the latter. The crypto markets moved in lockstep with stock indices and managed to drop even harder. But there is some good news this morning as stock futures look higher.
CONFORMING LOAN

Program

Rate

Change

APR

Change

30 year
3.82

%

0.13%

3.90%

0.13%

15 year
2.97

%

0.10%

3.10

%

0.10%
The Lead: The Senate Sneaks a Spending Bill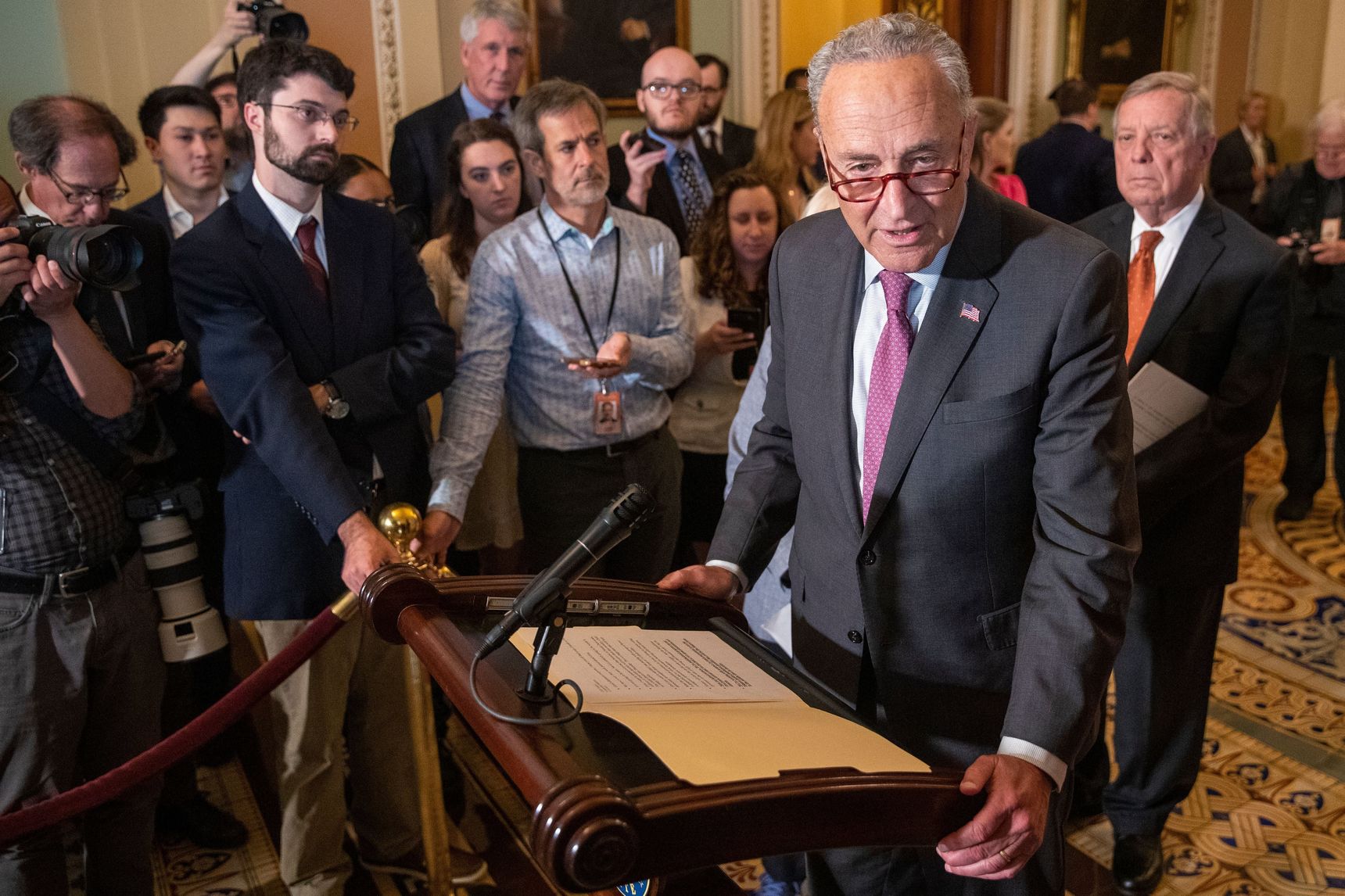 credit: getty
The United States can continue to fund its government through March 11. Yay?
The government was approaching yet another debt limit that would prevent the country from borrowing any more money to pay its bills, essentially bringing the nation's federal government to a halt. The Senate passed a stopgap bill on Thursday.
There was some political fighting from Republicans who wanted to use the bill to remove Covid restrictions in schools and the military but none of that got off the ground.
What about Americans?
It would seem that U.S. households' finances are in about the same condition as the nation. One report shows that 61% of Americans are living paycheck-to-paycheck and another report shows that childhood poverty spiked to 41% after the childhood tax credit ended in December.
What happens after March 11? Politicians are hoping for a resolution that will last through the end of the year but who knows. We could just get these stopgap measures all year, increasing the budget every few weeks because, hey, it may not be prudent fiscal policy but at least it's exciting!
Carl, It Says Here I've Still Got It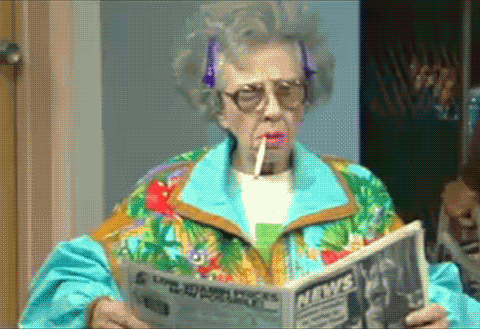 credit: giphy
A new study shows that the brain does not slow down after the age of 60 as the common belief says. Instead, researchers say that people just become "more cautious" as they age.
So as you age, you're not slow, you're steady!
Researchers analyzed data from over 1 million people aged 10 to 80 and gave them tests sorting words and racial categories. They found that average processing time peaked at age 20. Older participants may have been a bit slower to answer but they made fewer mistakes, proving that thinking fast is not always thinking best.
This is called wisdom, kiddos!
Get a FREE Audiobook Today
I've been an Audible member for over 10 years and I can't think of a subscription service I've gotten more use from.
I take long walks with Grover listening to great business, fiction, and self-help books right on my iPhone. I've listened to hundreds of audiobooks over the years and research shows us that listening to books leads to higher comprehension than reading alone.
Audible's newest plan, AudiblePlus gives you full access to a huge Plus Catalog. Now you can listen to all thousands of popular audiobooks, original entertainment, and podcasts — all ad-free. They even have guided fitness, meditation and sleep training classes.
The best part is that readers of our newsletter will get a FREE month to try it out and listen to as many audiobooks as you want. Yes FREE. Just visit Audible.com/Invest to text the word "invest" to 500-500 on your cell phone.
Revenge Tourism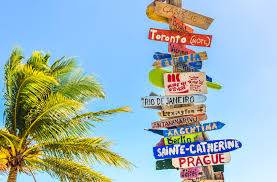 credit: getty
Revenge travel! It is when you book a trip because F**k it! I'm tired of being told I can't because of the pandemic.
Can you relate to this sentiment? After our family recovered from Covid last fall, we felt the exact same way and traveled for Christmas and New Year! Apparently, we are in good company. Travel experts say that has been a boom in bookings in the last week. Hawaii, Disney, cruises. We're going!
As European nations relax restrictions and the CDC relax restrictions for cruise companies, travelers see these signs as a green light.
In the immortal words of Freddie Mercury: Don't stop me now because I'm having a good time!
Cannabis Tastings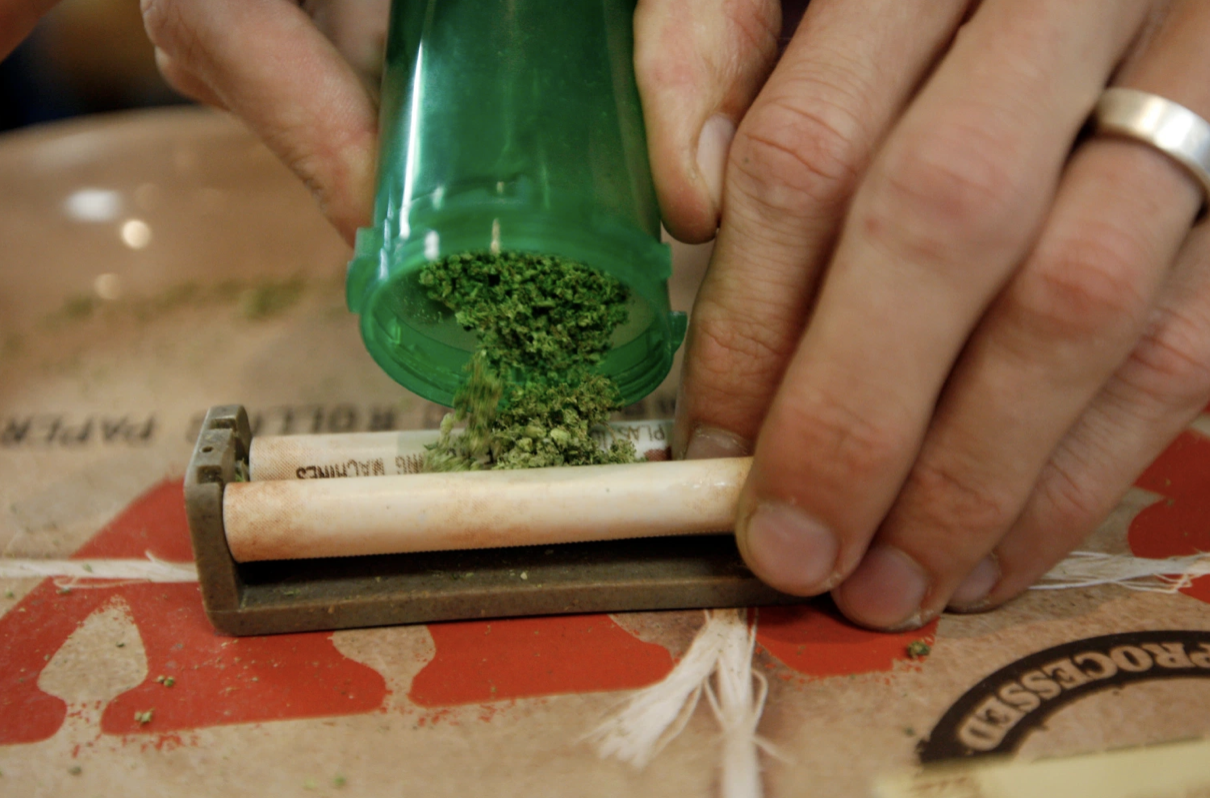 credit: ap
Cannabis tourism is a thing and experts say that it will take off in Canada.
You know how wine lovers visit wineries, walk around to look at vineyards and stainless steel vats and then taste flights of vintages? Cannabis fans can do that too, presumably by touring farms, walking around production facilities and sampling products.
Researchers found that Canada will soon be the Napa Valley of the cannabis industry by creating a database of Canadian cannabis tourism businesses.
"For Canada we believe the success of cannabis consumption tourism could lead to the cannabis tourism experience as a cultural product," Nepal said. "Canada is already known for its geography. With the social stigma removed, cannabis cultivation could be elevated as another attractive feature of our landscape, adding another lucrative dimension to our unique international tourist appeal."
Just like maple syrup! 🍁
News By The Numbers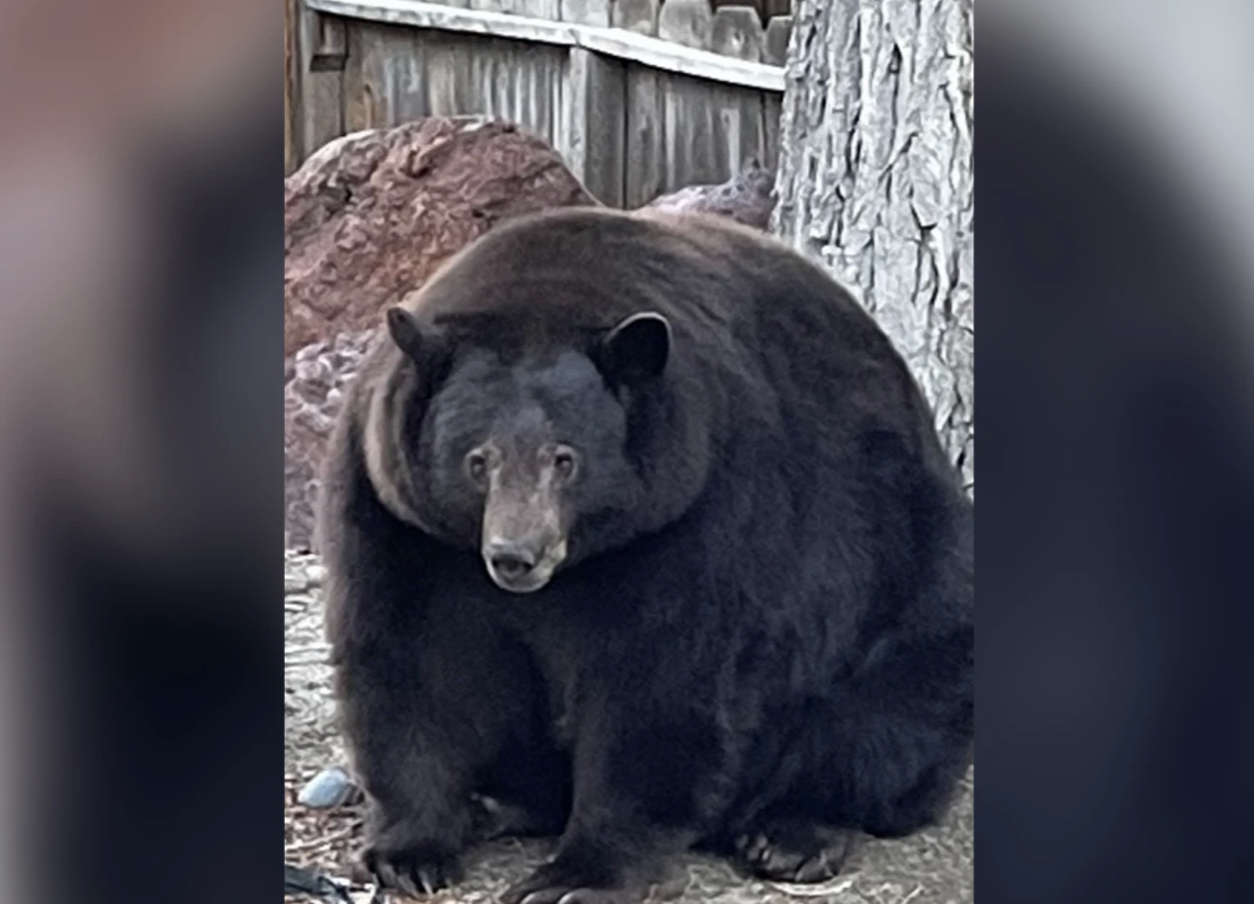 500 pounds. That is the weight of Yogi, a black bear who lives in Lake Tahoe and is wanted by authorities for wreaking havoc on human property. Wildlife authorities intend to catch and kill the bear and residents are protesting and trying to prevent Yogi from being caught. We vote NO on killing Yogi!
46%. That is how many bald eagles have harmful levels of toxic lead in their bones, according to a recent study.
$770 billion. That is how much President Biden is expected to request for next year's military budget. That is nearly $20 billion more than the current budget and $30 billion more than last year's. Reminder: The U.S. military budget is three times that of China, which has the second largest military budget in the world.
28,000. That is how many women applied to be train drivers in Saudi Arabia. Job opportunities are scarce for Saudi women so thousands jumped at the chance to apply for a job that sought women. The company only hired 30.
45%. That is how much higher the average household bills are in Hawaii than the national average, making it the state with the highest cost of living than any other U.S. state.
Today's Live Show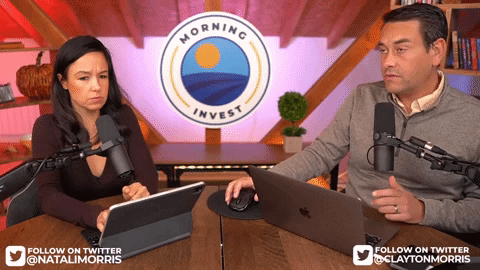 MORNING INVEST LIVE at 9 AM
Here's what's coming on today's live show at 9 AM EST.
The Trudeau government just released the names of 90,000 people who donated to the Freedom Convoy. That's known as "doxxing" and the Canadian government warns that bank account seizures are next.
Russia blasts American media for stooking fear and misinformation around a Ukrainian invasion
Is the pandemic over? California moves into the "endemic" phase as covid cases plunge.
Don't miss today's live show at 9 AM EST. Click here to RSVP and we'll see you then.
Share The Love
Become a friend of Morning Invest by sharing this newsletter with someone you love.
When you do, we don't just give you a pat on the back and say, "Well done old sport." We give you actual rewards that'll make everyone jealous.