| TOGETHER WITH | |
| --- | --- |
Happy Tuesday.
New Orleans has such a problem with household trash after Hurricane Ida that residents decided to throw a trash parade, Oscar the Grouch style. Pop quiz: What is the name of the trash man that carries around Oscar's can? No Googling!
In Case You Missed It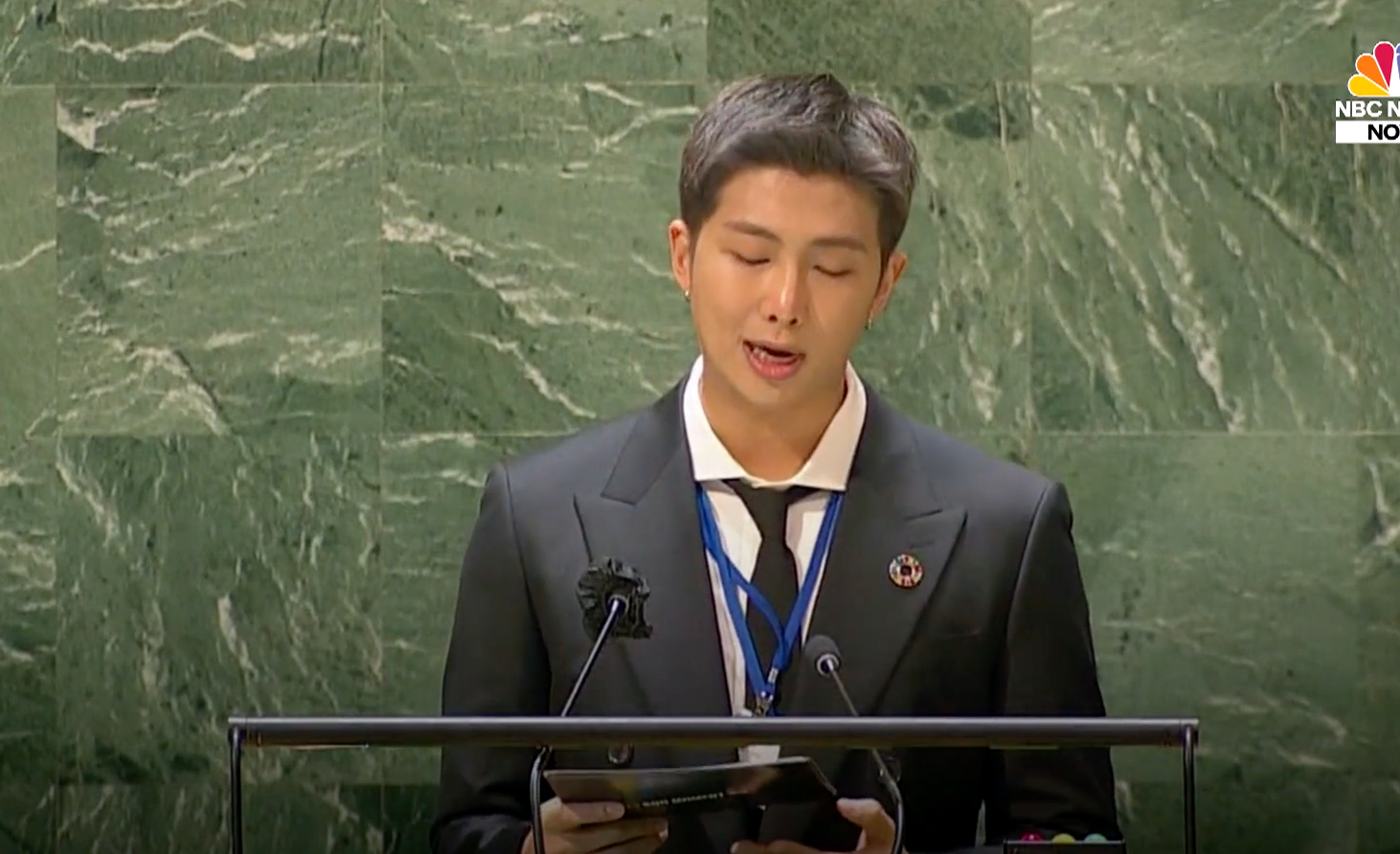 credit: nbc
🇺🇳 Members of the band BTS addressed the United Nations on Monday to promote vaccines, climate change and their newest video. Millions tuned in to watch, which is millions more than usually watch U.N. meetings.
⚡️ GM is recalling the Chevy Volt to replace batteries that are a fire risk.
🇨🇦 Justin Trudeau has won a third term as Prime Minister of Canada but his party did not gain a majority in the House of Commons.
🤴🏼 Lawyers say that they have properly served Prince Andrew's lawyers with a lawsuit accusing HRH of rape after weeks of the Prince running away from legal service like the Road Runner. Meep meep!
🤦🏻‍♂️ The first lawsuit against an abortion provider in Texas has been filed in accordance with the new law. Neither of the two plaintiffs are Texas residents. One is an Arkansas man who is serving home confinement for a tax fraud conviction.
​​​​Coronavirus Update: 🗣Total confirmed U.S. cases as of noon ET on Monday: 42,101,341— Total deaths: 673,911
| | | | |
| --- | --- | --- | --- |
| | Bitcoin | $43,242.66 | |
| | | | |
| --- | --- | --- | --- |
| | Ethereum | $3,054.66 | |
| | | | |
| --- | --- | --- | --- |
| | Cardano | $2.11 | |
| | | | |
| --- | --- | --- | --- |
| | Dow | 33,970.47 | |
| | | | |
| --- | --- | --- | --- |
| | S&P | 4,357.73 | |
| | | | |
| --- | --- | --- | --- |
| | Nasdaq | 14,713.90 | |
*stock data as of market close, cryptocurrency data as of 5:00am ET.
Markets: There's a lot of red in these markets. US stocks had their worst day in months, following similarly awful trading days for Asian and European markets. The Bitcoin bleedout didn't help things as even crypto bulls tried to find a silver lining.
CONFORMING LOAN

Program

Rate

Change

APR

Change

30 year

2.75%

0.02%

2.81%

0.03%

15 year

2.00%

0.01%

2.07

%

0.02%
The Lead: Debt Default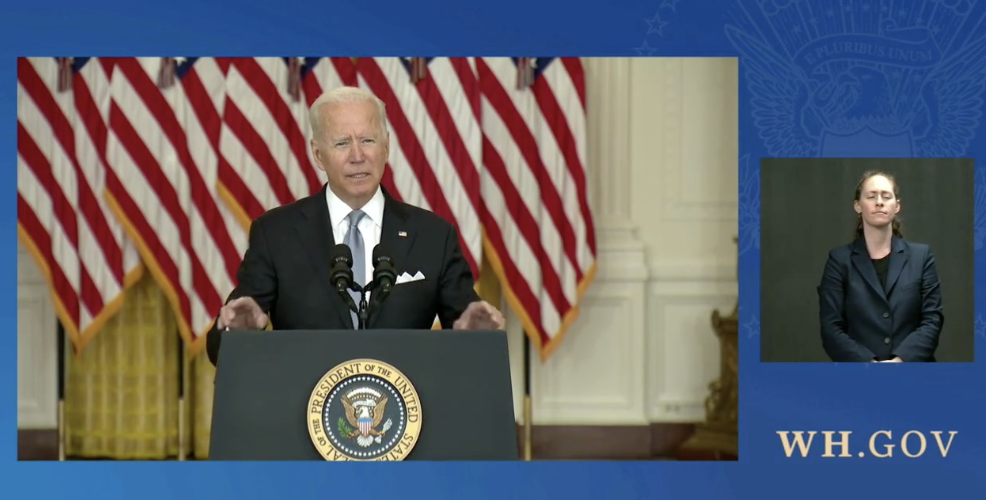 credit: wh.gov
About that debt ceiling, the U.S. could hit up against it and get pinned there. Senate Minority Leader Mitch McConnell said that Republicans will not vote to increase the debt limit and are willing to accept the consequences.
Senators Nancy Pelosi and Chuck Schumer introduced a bill to increase the debt limit on Monday for another year. McConnell's response: "We will not support legislation that raises the debt limit. Democrats do not need our help."
He's right, Democrats could increase the debt limit without Republican support through the same process they've been using to pass things that Republicans don't want all year: reconciliation. It has become their skeleton key to legislation.
Pelosi says that the debt increase is necessary to pay for obligations already approved through both parties in Congress. Treasury Secretary Janet Yellen has been all but begging for this move to avoid what she calls an "economic catastrophe."
Sponsor: HelloFresh
Fall is a super busy time for our families so why not make it easier on yourself and save trips to the grocery store with HelloFresh? And with inflation driving up prices you might have noticed your grocery bills are going up. Do you want to save 28% on your grocery bill? Want delicious ingredients shipped right to your door? Want to prepare amazing meals in under 30 minutes? Want to get 14 free meals for trying it out? Then you're in luck. You'll get free food with that link.
Introducing HelloFresh. Get fresh, pre-measured ingredients and mouthwatering seasonal recipes delivered right to your door, America's #1 meal kit. HelloFresh lets you skip those trips to the grocery store, and makes home cooking easy, fun, AND affordable.
Even if you don't like it you just got 14 meals of free food delivered to your door because of Morning Invest. You'll have to use this link to get it. Use the code Invest14 to get those free 14 meals.
Don't Ask Don't Tell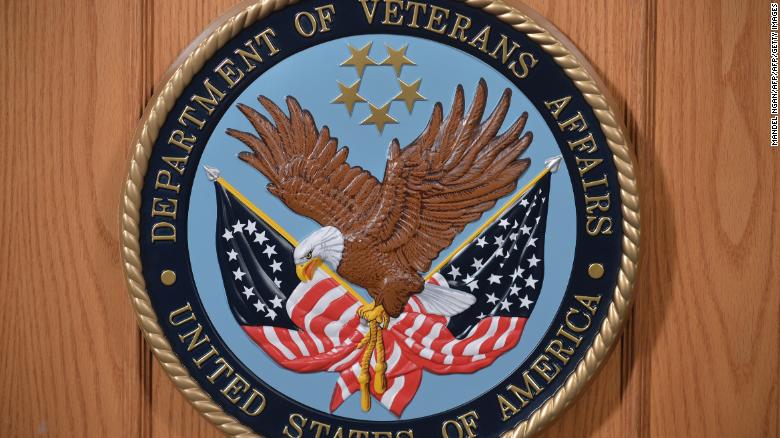 credit: getty
Veterans who were discharged from military service due to the "don't ask don't tell" policy will be eligible for their benefits, according to new guidance from the White House.
"Don't ask, don't tell" was a rule set during the Clinton administration that prohibited military discrimination from closeted homosexual, bisexual or transgendered people. Openly gay, lesbian or bisexual people were not allowed to serve, however, and many were discharged dishonorably due to this policy.
A dishonorable discharge means that a veteran cannot receive the retirement pay or medical care that other veterans receive for the rest of their lives. It is a big loss. The Veterans Affairs Secretary Denis McDonough now says that military members who have an "other than honorable discharge due solely to their sexual orientation, gender identity or HIV status should be considered veterans who may be eligible for VA benefits."
President Biden says that this will affect over 100,000 military members and their families who were not receiving benefits but now can.
News By The Numbers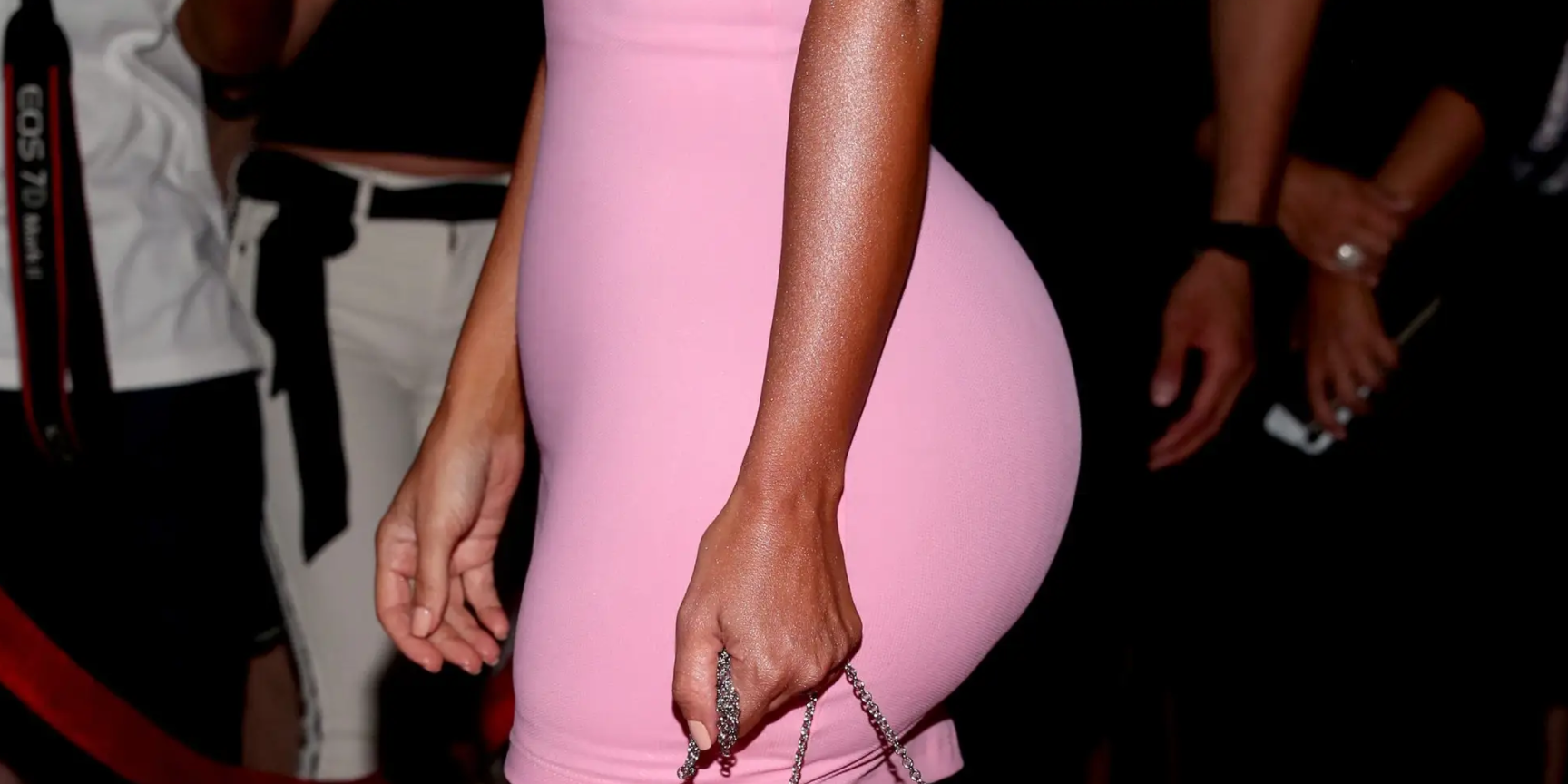 a Brazilian butt lift takes 30 days to heal and is one of the deadliest procedures credit: getty
2. That is how many women were charged with murder because they were performing "at home butt lifts" in Los Angeles. Of course in Los Angeles. The women had no medical training and at least one person died from the procedures.
€500,000. That is the daily fine that Poland will have to pay for each day that it continues to operate a coal mine near the Czech and German borders, according to a ruling from the European Commission. The mine provides power to 2.3 million Polish households and is a major employer in the area so closing it down will not be easy.
31,800. That is how many people are in line to get back into New Zealand since quarantine began. That's a long line!
25,000. That is how many people CVS wants to hire to bulk up for flu season.
Leaving The Church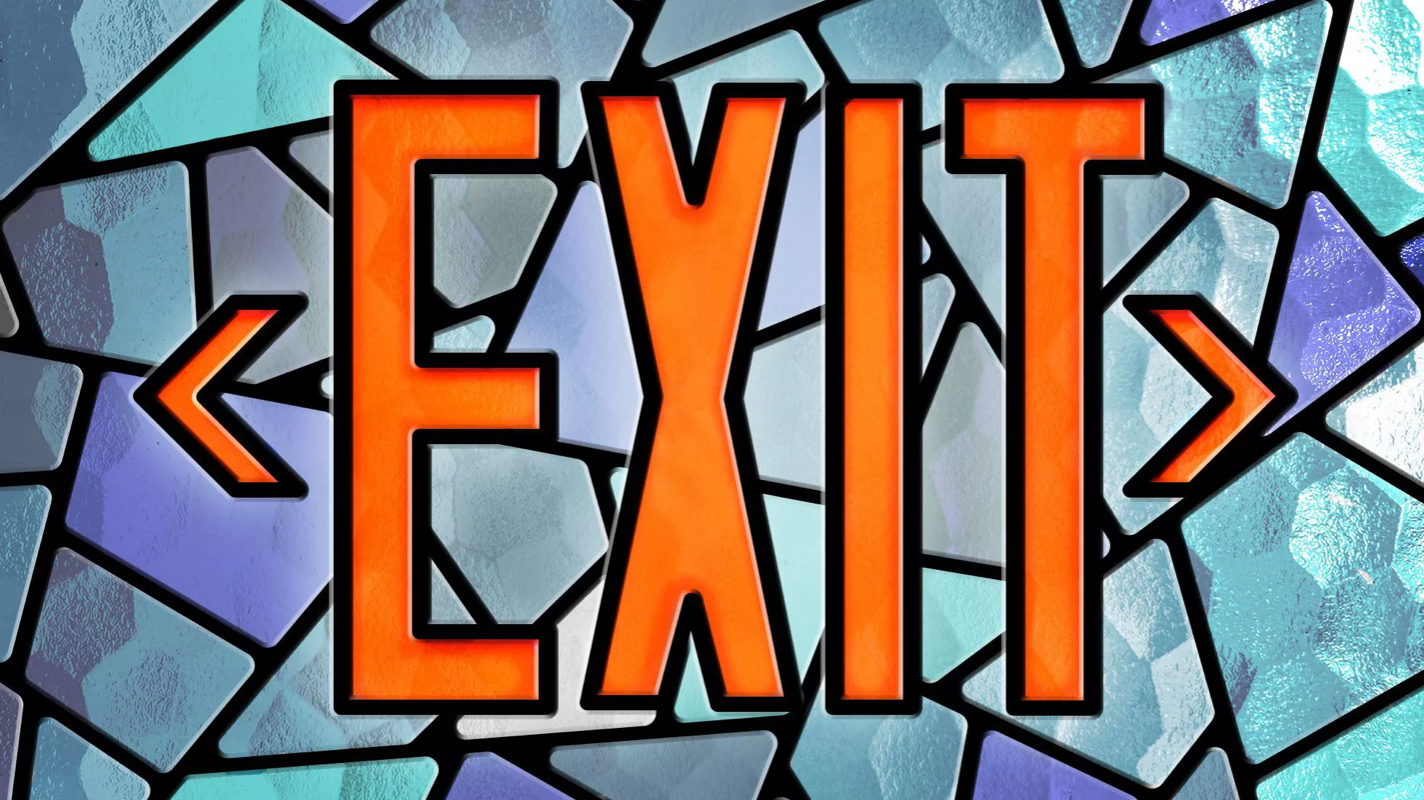 credit: axios
What is an "exvangelical"? Axios recently brought this term to our attention so we did a little digging.
This is a rising movement of people who were once evangelical Christians. Many credit the Trump Presidency with the momentum of the exvangelical movement because it was so divisive. Those that could not stand with the evangelical church on the many issues that surfaced during the Trump years turned to atheism, agnosticism or more progressive Christian sects. To their credit, it never quite added up why the church that is so strict about traditional family structure would stand with a President that admitted to extramarital affairs with adult film stars.
The term exvangelical was coined by podcaster Blake Chastain who has a thusly-titled podcast. The movement uses related hashtags #emptythepews, which urges people to reject evangelical churches due to their support of President Trump, and #churchtoo, which draws attention to sexual abuse scandals in the church.
We can't really tell how big this movement is but Axios reports that searches for "exvangelical" and "religious trauma" are on the rise according to Google Trends.
The Dead Sea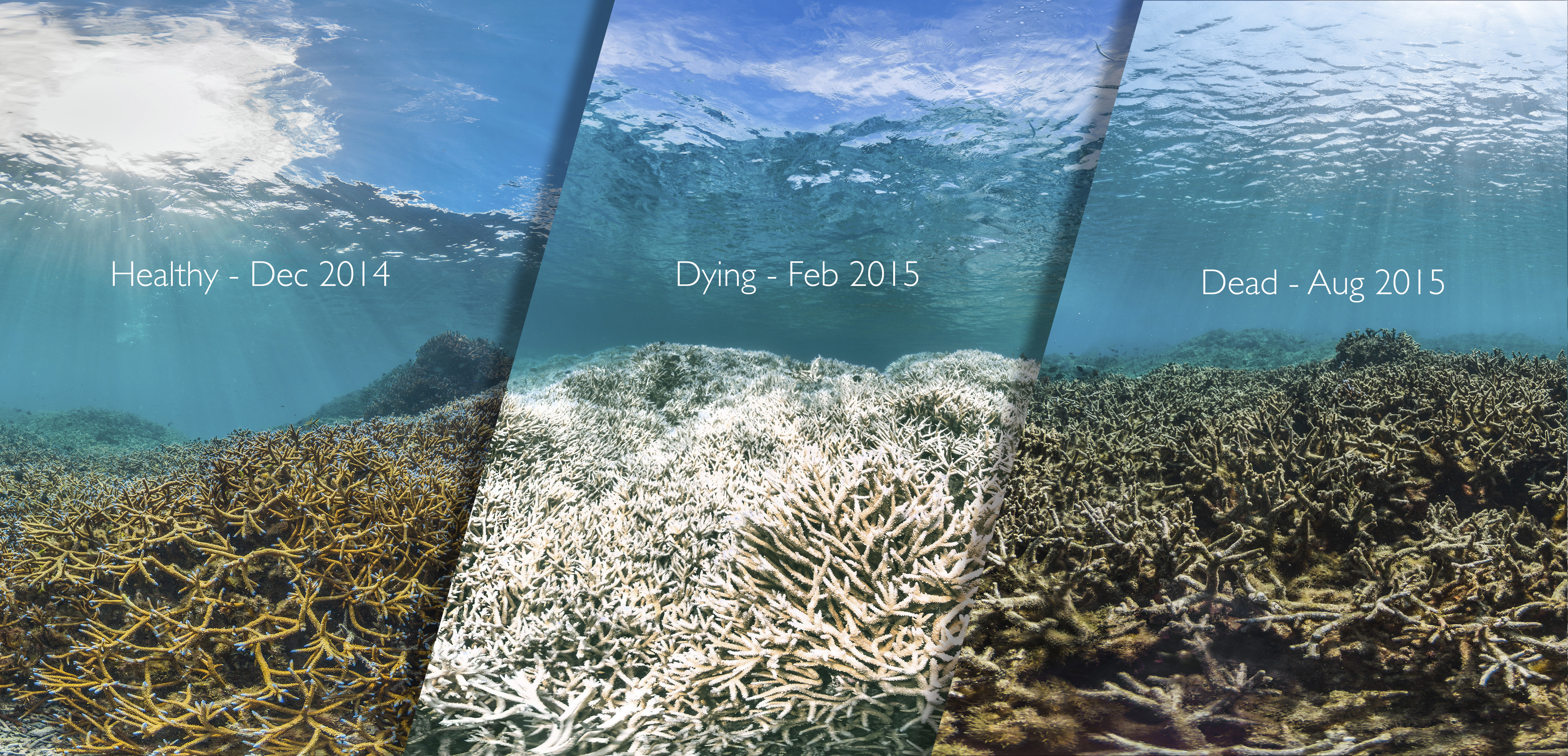 credit: awesome ocean
A new study shows that half of the coral reefs on the planet have died out in the last 70 years. Half!
The pace of reef destruction is faster than scientists had previously estimated and they found that biodiversity is failing. This means that some marine species can survive the reef destruction and some can't and that upsets the ecosystem of the sea and the planet at large. Not only does this destroy habitat but it also means that there will be less fish for us to eat if this continues.
What is causing this destruction? You can probably guess. The study blames "climate change, overfishing, habitat destruction, and pollution."
Solution: we gotta knock it off and embrace climate change policy now!
Glow In The Dark Plants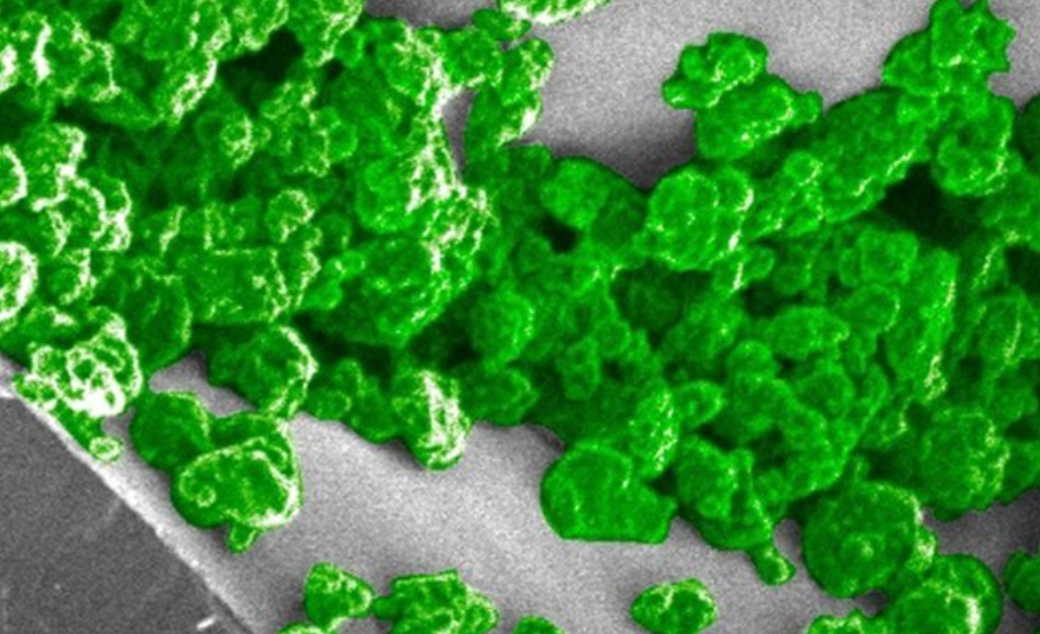 credit: science american
Scientists are working on plants that can double duty as lamps. They are rechargeable, glow-in-the-dark plants that could provide light to humans without using up electricity. They look like Slimer from "Ghostbusters."
This is a project out of MIT. Scientists are working to embed nanoparticles near the surface of leaves that charge themselves from an LED light repeatedly. It is a branch of science called nanobiotics. It means that you mod out living plants with other functions. Like "Little Shop of Horrors," only these plants don't try to kill you. We hope!
Share The Love
Become a friend of Morning Invest by sharing this newsletter with someone you love.
When you do we give you actual rewards that'll make everyone jealous like our new Grover mug. Get your unique sharing link below that way we can make sure you get credit for each and every friend that signs up.