| TOGETHER WITH | |
| --- | --- |
Happy Wednesday.
Reese's announced it would sell a limited-edition pie-sized peanut butter cup for Thanksgivi– too late, they're sold out.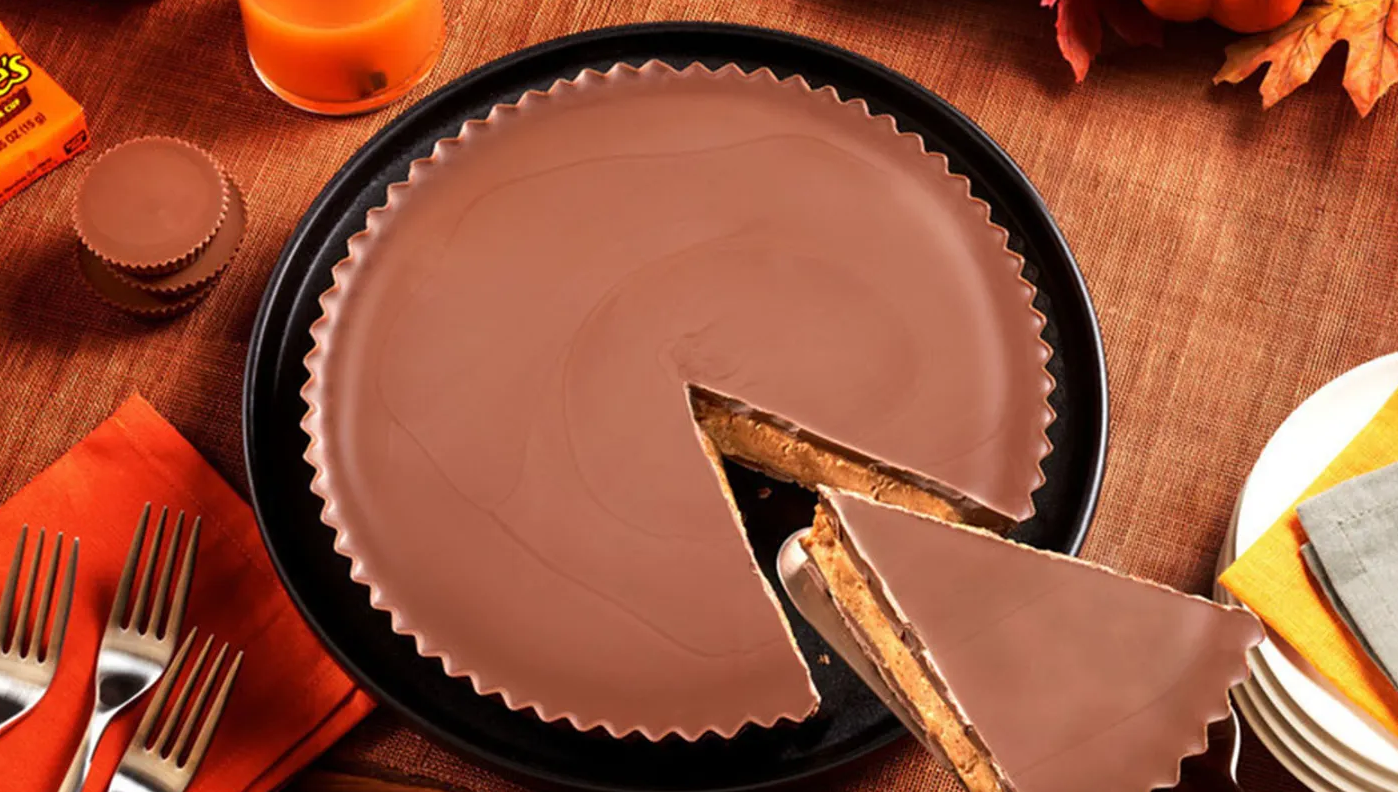 In Case You Missed It.
🚀 Snoopy is going to space next year. Woodstock didn't make the cut.
🗳 Michelle Wu officially became Boston's first elected mayor who is not a white man. Wu is a Taiwanese woman.
⚖️ Sandy Hook families won their suit against far-right radio host Alex Jones for his denial that the 2012 mass shooting never took place.
🇺🇬 Two separate suicide attacks in Uganda's capital Kampala left three dead and 33 injured Tuesday.
Coronavirus Update: 🗣 Total confirmed global cases as of 12:15 p.m. ET on Tuesday: 254,092,019 — Total deaths: 5,111,573 — Total vaccine doses administered: 7,538,664,047
California, Colorado, New Mexico, and New York City have opened up booster shots to all adults.
That's good, because according to an Israeli study, the effectiveness of the Pfizer vaccine wanes over time for everyone equally.
BUT Pfizer announced on Tuesday that it will allow developing nations to make and sell a generic version of its Covid pill!
| | | | |
| --- | --- | --- | --- |
| | Bitcoin | $59.957.03 | |
| | | | |
| --- | --- | --- | --- |
| | Ethereum | $4,201.32 | |
| | | | |
| --- | --- | --- | --- |
| | Solana | $215.13 | |
| | | | |
| --- | --- | --- | --- |
| | Dow | 36,124.22 | |
| | | | |
| --- | --- | --- | --- |
| | S&P | 4,700.90 | |
| | | | |
| --- | --- | --- | --- |
| | Nasdaq | 15,973.86 | |
*Stock data as of market close, cryptocurrency data as of 5:00 am ET.
Markets: The major stock indexes ticked higher after solid earnings by retailers and signs that US consumer morale hasn't been tamped down by inflation. Home Depot said it continues to see strong demand for home improvement projects despite stimulus dollars drying up.
Today's Live Show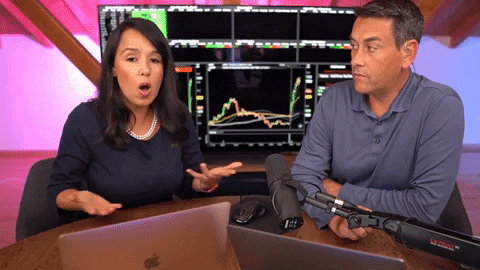 DEBT CEILING DEADLINE AND $2,000 STIMULUS CHECKS COMING FROM STATES
On today's live show we're looking at the last minute race to fix this debt ceiling as Janet Yellen warned Congress to get it done now. We're also looking at what Democrats can do to push through another stimulus before the end of the year. Meanwhile many states are sending out $2,000 stimulus checks in a surprise move. Join us at 9AM Eastern right here.
CONFORMING LOAN

Program

Rate

Change

APR

Change

30 year

2.90%

0.06%

2.97%

0.07%
15 year

2.15%

0.02%

2.26%

0.03%
Lead: The Fate of Biden's Vaccine Mandate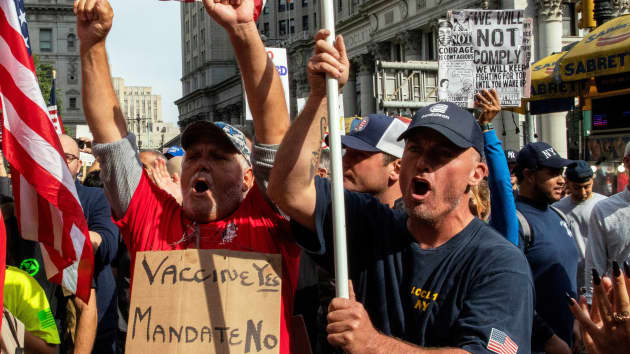 credit: ap
It's official: the fate of President Biden's vaccine mandate for large businesses lies in the hands of the Sixth Circuit Court of Appeals.
The rule, issued on November 5, requires employers with 100 or more employees to institute mandatory vaccination policies, mandatory testing policies, or a combination.
A heap of lawsuits followed the announcement and the Fifth Circuit has temporarily blocked the rule. Lawsuits were filed in all 12 circuit courts, so federal law called for consolidation into one case to be heard by a randomly chosen court.
That court was decided by ping-pong ball lottery Tuesday. You know, to keep it fun. The Sixth Circuit's ball was chosen, so those judges will now decide the fate of the mandate. The circuit, based in Cincinnati, OH, tends to lean conservative. We shall see.
Wyoming Un-Circles The Wagons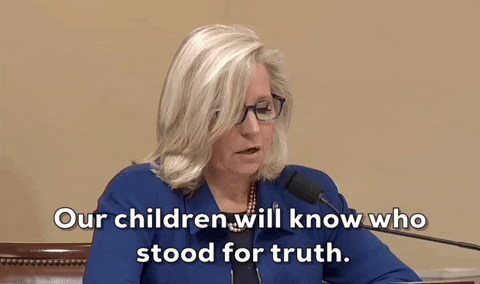 credit: giphy
The Wyoming Republican Party is done, absolutely DONE with Liz Cheney and her anti-Trump votes.
The state GOP voted over the weekend that Cheney, Dick Cheney's daughter and the state's only representative in the House, is not a Republican.
According to the NY Post, Cheney spokesman Jeremy Adler said the whole thing was "laughable."
"She is bound by her oath to the Constitution," Adler continued. "Sadly a portion of the Wyoming GOP leadership has abandoned that fundamental principle and instead allowed themselves to be held hostage to the lies of a dangerous and irrational man."
Regardless, it is not looking good for Cheney in the 2022 election.
Sponsor: Outlet Finance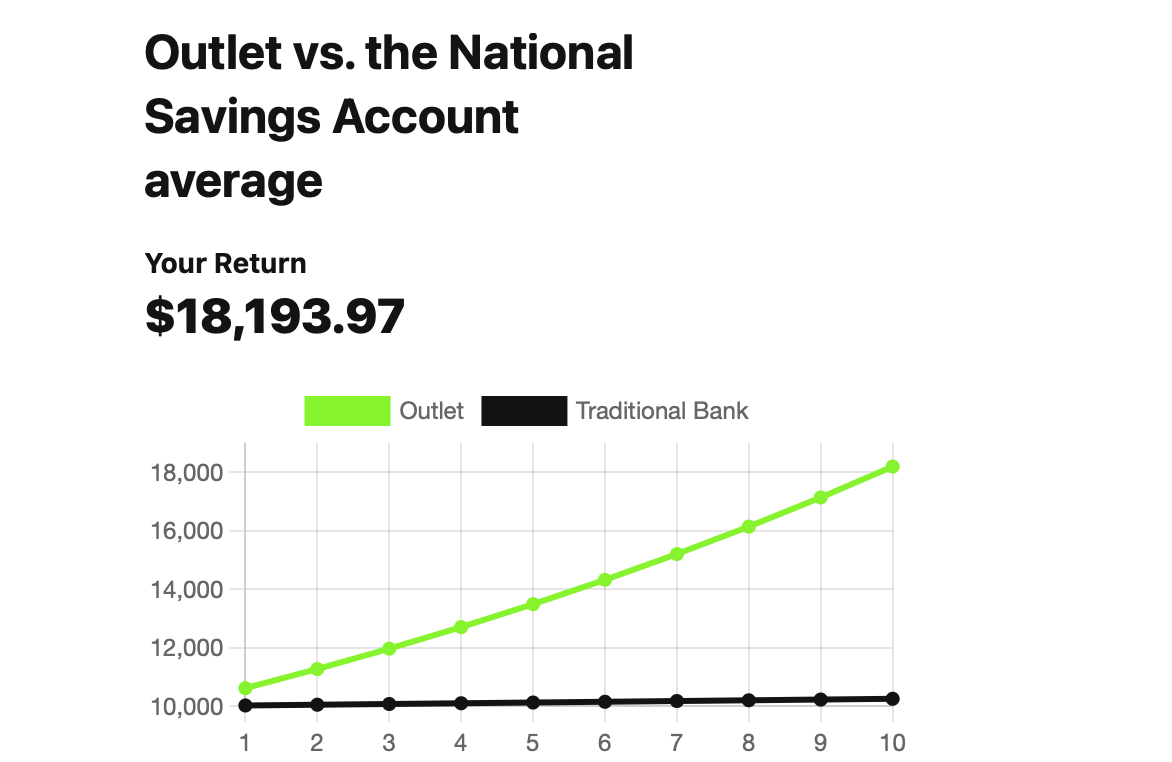 Outlet has just raised their interest rate to 9%! Yes 9%. Wow! Outlet is a savings account alternative backed by cryptocurrency and it's the only savings account I use.
With the government printing money like it's going out of style and the U.S. dollar dropping every day, what if you could get a 9% interest return on the money in your savings account? You'd probably just laugh and say that's not possible. Enter our friends over at Outlet. They have an amazing savings account alternative with a 6% interest rate right now! Outlet is unique because your savings are backed by Ethereum, a cryptocurrency that trades at a much higher rate than anything you'd get in a local bank.
And the best part is you'll get free money in your account if you sign up for free right here with our special link. You can open an account with any amount of money you want. I started mine for only $100.
To take advantage of this amazing interest rate and get free money deposited in your account, sign up here for Outlet.
These Trees Can Sing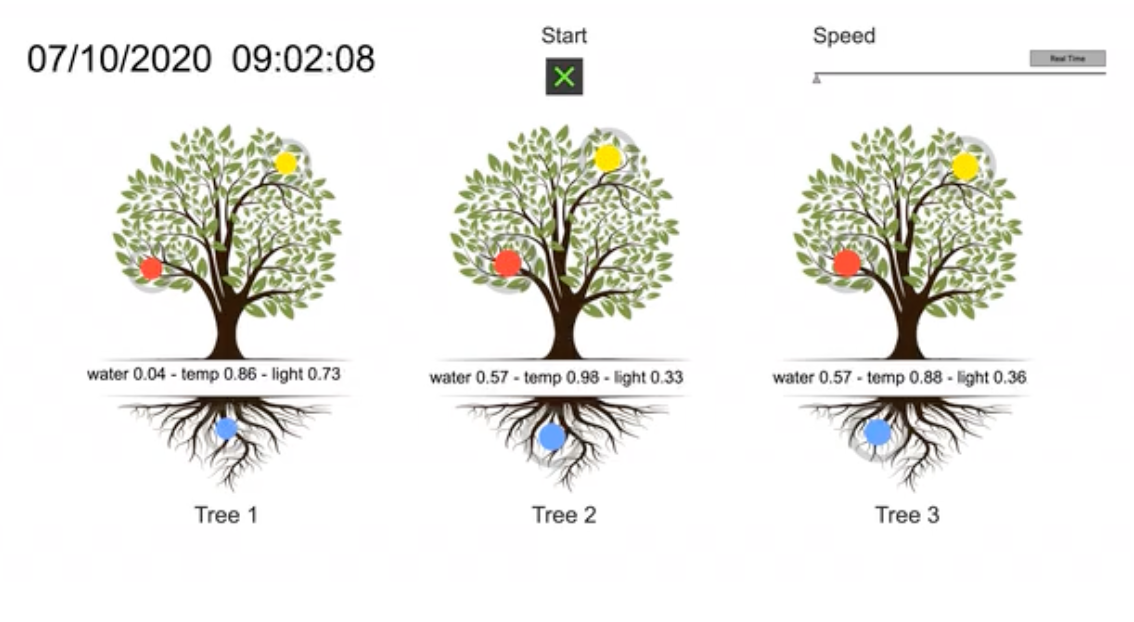 credit: istock
The Space Song Foundation is now a thing that exists, and it is trying to get its first "public art/science project" off the ground.
The project, dubbed "The Tree of Life," combines data from Earth and from space using trees and a spacecraft. According to the project's Kickstarter, "The trees and spacecraft will sing a song to each other continuously for centuries, and it will be recorded in real-time for 200 years. The song is formed by long-term data sets that describe the trees' experience of life on Earth (light, soil moisture, and temperature), and the spacecraft sings a song describing its own long-term operational capacity (energy, velocity, communication bandwidth, etc.). The numbers in these data sets are translated into sonic frequencies and communicated between the trees and spacecraft via radio, so that ultimately, the trees and spacecraft sing a duet for 200 years."
The "song" in the prototype is less musical and more feedback-on-the-mic, but it will be open-source, available for anyone to DJ-it-up (and available for scientists to study).
The first two trees to find their voices for this project are planned for New York and Los Angeles. The non-profit organization is led by artists and NASA Jet Propulsion Lab scientists, and it could be the future.
News By The Numbers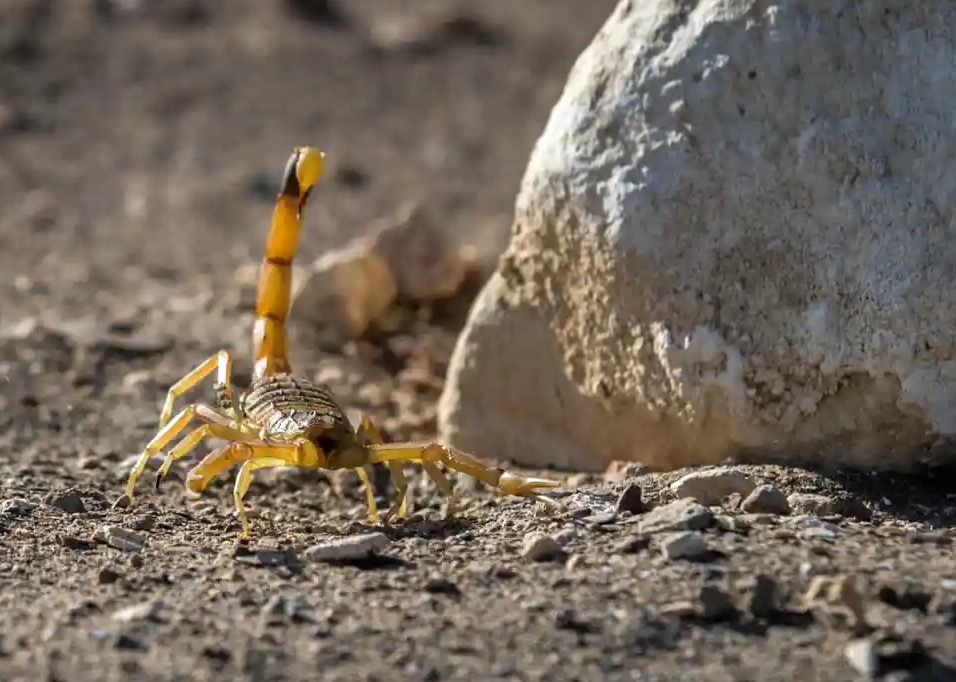 credit: getty
500+. That is how many people were hospitalized for scorpion stings in Egypt, after flooded streets drove the venomous creatures into homes.
9. That is how many Thanksgiving foods the TSA does not allow on planes, according to a study from NextVacay. One of the banned foods is cranberry sauce, which I have also banned.
4. That is how many countries the U.S. CDC added to its list of Level 4, highest-risk locations. This may affect some holiday travel choices, because the destinations are Hungary, Iceland, Czech Republic, and Guernsey.
Economic Narcissism Is A Thing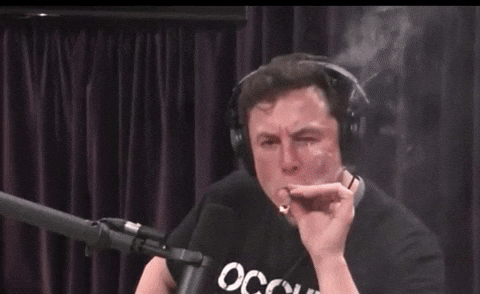 credit: giphy
A recent study shows that ego could be linked to changes in the economy. The years-long study evaluated different groups of U.S. college students to check their levels of narcissism.
Apparently, college students thought they were pretty darn great until the Great Recession hit in 2008. Narcissism levels went down significantly between 2009 and 2015. Researchers believe this shows that economic hardship can be linked to personality.
Ah– so this is why Elon Musk is tweeting around with the stock market! He's a rich egomaniac! But it's not him. It's the money.
Study authors note that social media could also have contributed to this plunge in narcissism. It became popular around 2012 and made us all feel bad about ourselves.
What's Trending?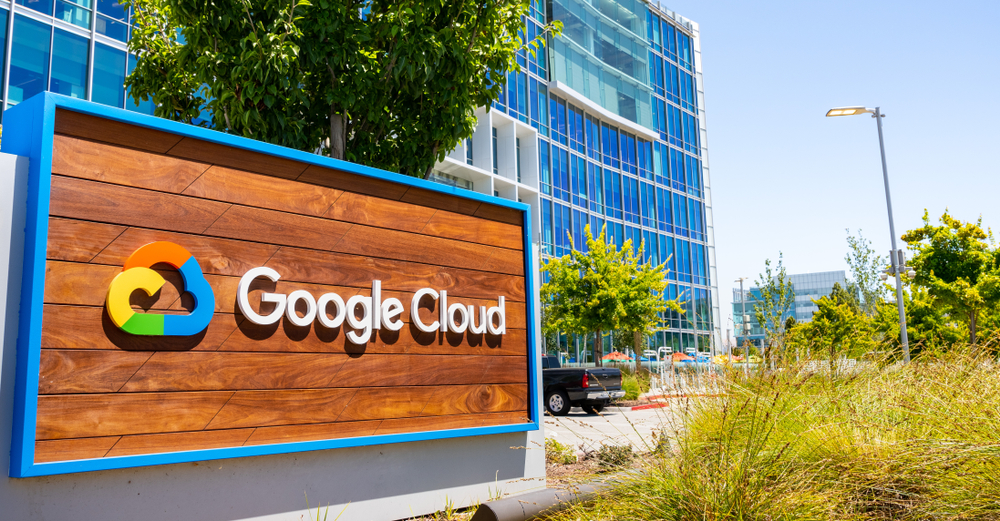 credit: getty
Google Cloud is trending because the platform was down worldwide Tuesday, causing outages for Snapchat, Discord, Etsy and more.
Mike Tyson is trending because he told the NY Post that he 'died' the first time he tripped on toad venom. First time???
Fox News host Laura Ingraham is trending because she got confused when commentator Raymond Arroyo referenced the Netflix show You, which resulted in a "Who's on First" bit on Ingraham's show Monday. google
Share The Love
Become a friend of Morning Invest by sharing this newsletter with someone you love.
When you do, we don't just give you a pat on the back and say, "Well done old sport." We give you actual rewards that'll make everyone jealous.