| TOGETHER WITH | |
| --- | --- |

Happy Wednesday. A Brooklyn artist collective is selling 'Eat the Rich' popsicles around the city this week. New Yorkers can take a bite out of Elon Musk, Jeff Bezos, Mark Zuckerberg and more of the world's leading billionaires.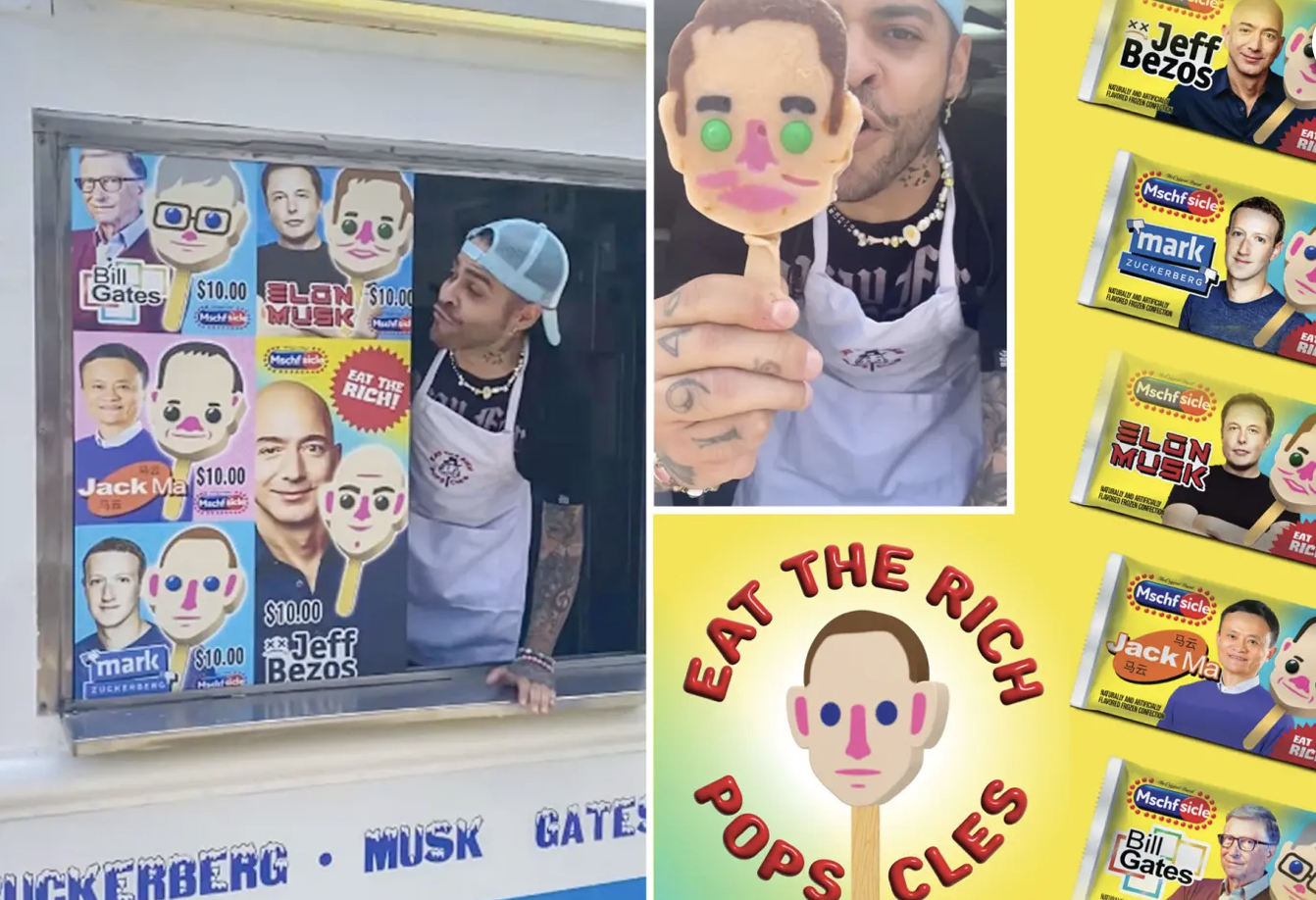 credit: nypost
In Case You Missed It.
🇭🇷 The European Union officially approved member state Croatia Tuesday to become the 20th member of the euro common currency in 2023.
🤦🏻‍♂️ NATO and the EU are concerned that the billions of dollars in weapons sent to Ukraine are winding up on the blackmarket. For example, the starting bid for a US-made Javelin missile is $30,000 on the dark web. Again, your tax dollars well spent.
💶 The Euro hit a 20-year low against the U.S. Dollar yesterday. That means the traditionally stronger Euro is roughly on parity with U.S. greenbacks. The last time this happened was 2002 and when traders called it a "toilet currency". Get ready to flush again.
💊 Birth control pills could be moving over the counter in the U.S.! HRA Pharma is seeking FDA approval for Opill, a daily non-estrogen birth control pill.
🚨 New video of the shootings in Uvalde, Texas shows that 17 police officers ran away from the active shooter, allowing him to fire over 100 rounds, killing 19 children and two adults. One officer stood and checked his cellphone while another used hand sanitizer as the shootings unfolded.
🇲🇽 Mexican President López Obrador visited the White House Tuesday for a generally positive meeting just ahead of President Biden's first Middle East trip as president. He also invited Americans who live on the border to come to Mexico for cheaper gas prices.
📝 Ada Limón was named the 24th U.S. poet laureate Tuesday. She will take over from Joy Harjo in September.


| | | | |
| --- | --- | --- | --- |
| | Bitcoin | $19,848.35 | |
| | | | |
| --- | --- | --- | --- |
| | Ethereum | $1,069.94 | |
| | | | |
| --- | --- | --- | --- |
| | Cardano | $0.4282 | |
| | | | |
| --- | --- | --- | --- |
| | Dow | 30,981.33 | |
| | | | |
| --- | --- | --- | --- |
| | S&P | 3,818.80 | |
| | | | |
| --- | --- | --- | --- |
| | Nasdaq | 11,264.73 | |
*Stock data as of market close, cryptocurrency data as of 5:00am ET.


The Lead: U.S. Buys A Few Vacation Homes in The Pacific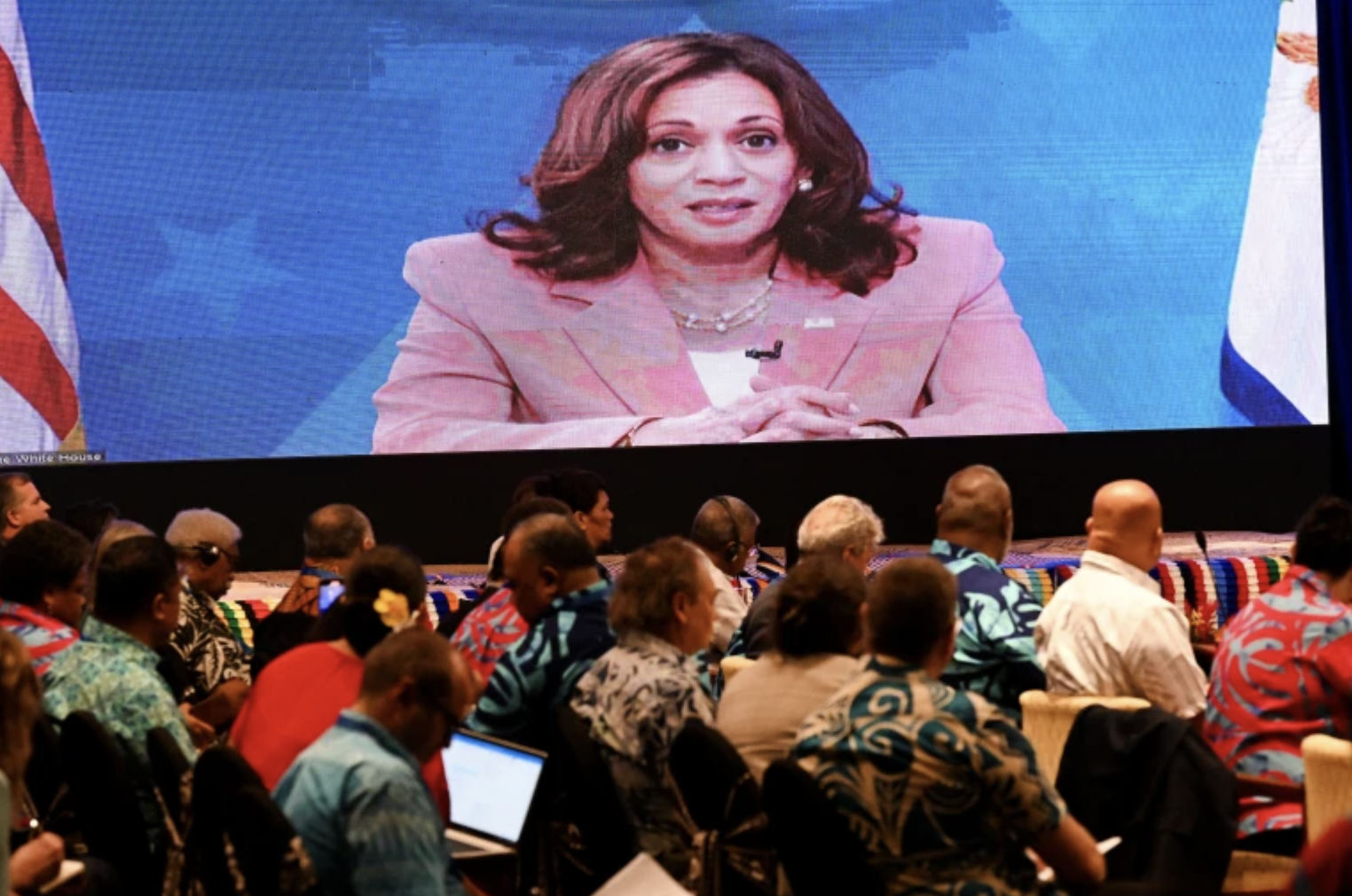 credit: afp
The U.S. is making waves in the Pacific.
Vice President Kamala Harris announced Tuesday that the U.S will establish new embassies in Kiribati and Tonga, in a move that seems targeted to temper China's influence in the Pacific.
The announcement came shortly before Harris gave a speech (virtually) at the Pacific Islands Forum. In her speech, Harris reinforced U.S. commitment to the region, announcing up to $60 million a year for ten years for economic development and ocean resilience, the appointment of a special presidential envoy to the Forum, and the return of Peace Corps volunteers to Fiji, Tonga, Samoa, and Vanuatu.
Renewed U.S. interest is welcome-ish. "U.S. efforts to reset its relationships with the Pacific are driven by the recognition that it has been absent from a region it has deep ties with through the freely associated states, and deep interests in such as fisheries, as well as strategic concerns about the role and influence of China in the Pacific." Dr Anna Powles, a senior lecturer in geopolitics and security studies at Massey University in New Zealand, told The Guardian.
Still, the U.S. was asked to speak at the forum, and China seemed to be absent. Is this a Pacific power play to exert influence over competing powers? Or is the Pacific actually picking a horse in this race?


Your Gate Has Changed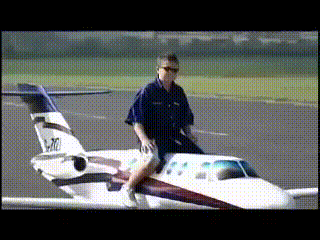 credit: giphy
Air travel in the U.S. is back. This means that many, many people are experiencing delays and cancellations, and they can expect more of the same through the summer and beyond.
What's the problem?
Airlines have said that the FAA does not have the staff to handle the increasing number of flights scheduled.
But Bill McGee, senior fellow for aviation and travel at the American Economic Liberties Project, told Meghna Chakrabarti on WBUR's On Point that he's not so sure. "I think there's very reasonable doubt about what the airlines are reporting," McGee said. "This is a very opaque industry. We're relying on the honor system for them to self-report their delays. And there's ample evidence that they are blaming weather and air traffic control for delays that are fully within their own control, particularly staffing issues."
The pandemic dealt a huge blow to the airline industry when everyone went into lockdown. Most airlines offered early retirement and voluntary leave packages to thousands of pilots to offset costs. This has led to a pilot shortage, which seems to be a big reason for the summer flight troubles.
I guess that $50 billion bailout the airlines received in 2020 only covered keeping the snacks fresh.


Grab 10 Free stocks today valued up to $25,000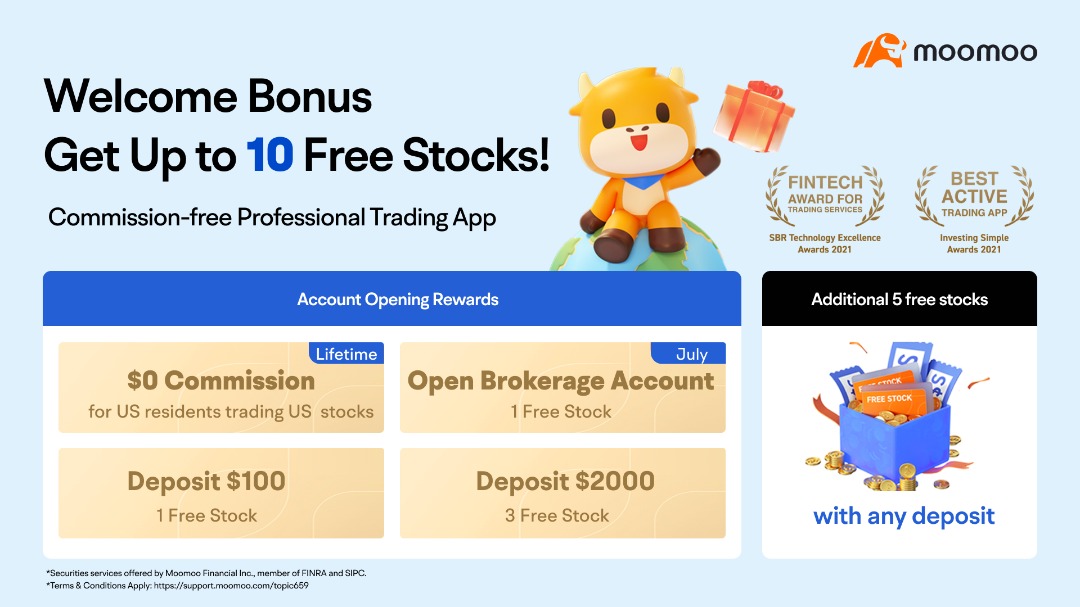 When exchanges compete with one another you win. So why wouldn't you grab these free stocks even if you never do anything else with the account? Great question!
MooMoo is giving away thousands of dollars in free stocks and a free LCID stock right now when you complete your sign-up process and make a $100 deposit.
MooMoo is a beautifully designed exchange platform that makes trading simple and intuitive. MooMoo has a ton of extra bells and whistles you can't find on other exchanges like FREE level 2 quotes. Other exchanges charge a monthly fee for that. And right now when you open a free account you can claim 10 FREE stocks plus another FREE Lucid stock with this link. So yes 11 free stocks.


Congress: The Next Generation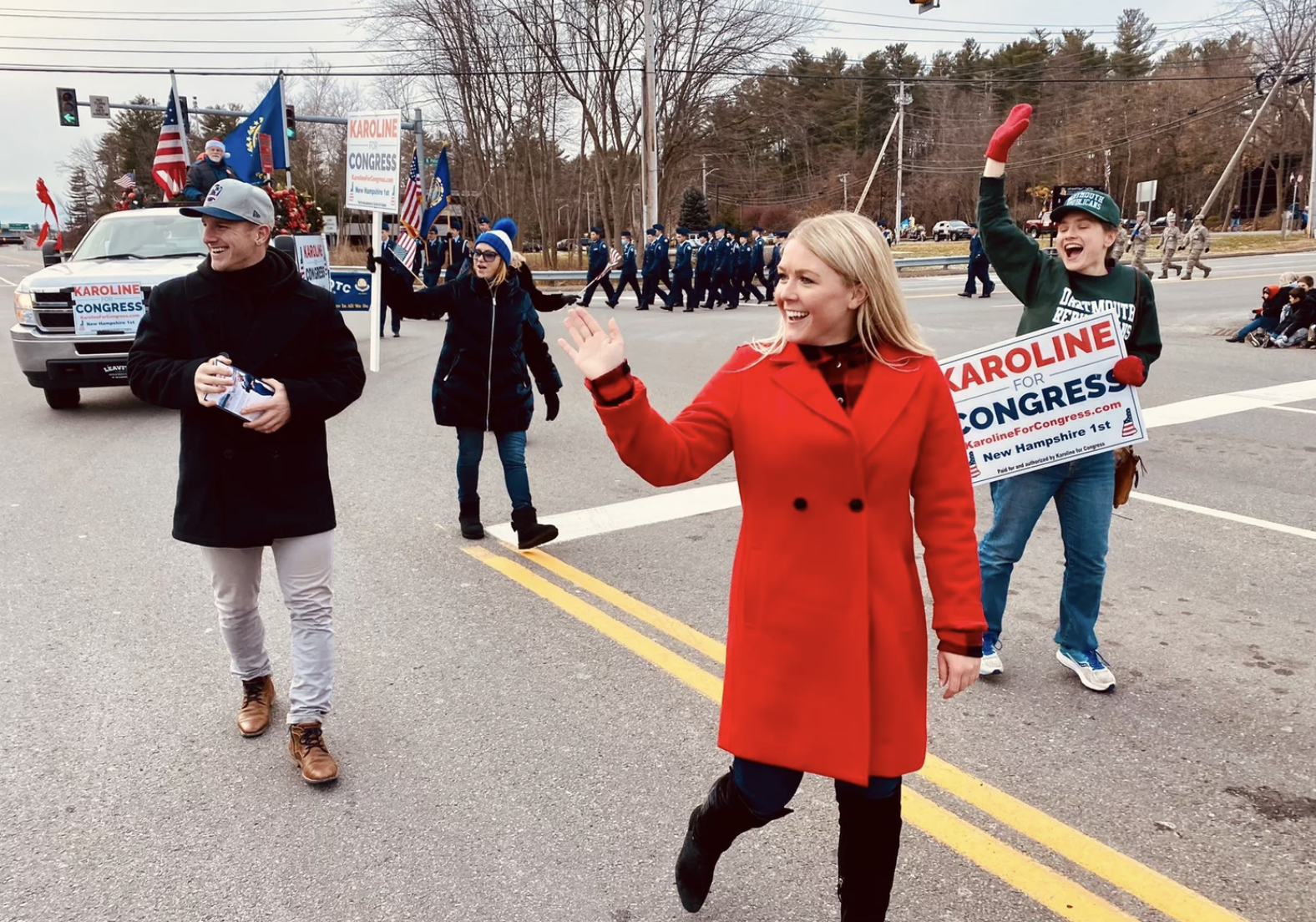 25 year old karoline leavitt credit: karoline for congress
Move over, Millennials. Gen Z is heading for Congress.
The Pew Research Center defines Generation Z as people born between 1997 and 2012. That means the oldest Zs are turning 25 this year, the minimum age to serve in the U.S. House. And they are coming.
Conservative pollster and strategist Kristin Soltis Anderson (a Millenial) says Gen Z politicians have a new way of doing things than those in her generation. "The frame has shifted from, 'I'm going to bring about that change by being someone who looks for opportunities to work across the aisle,' and more, 'I'm going to disrupt the institutions and systems that are allowing the other side to continue to prevail,'" she said.
But which institutions Gen Z is going to disrupt remains a question. Though early voting trends show Gen Z leaning liberal, Republicans seem to be the party elevating and encouraging younger candidates. This has been a key part of the conservative strategy for judges, so it makes sense that they would follow a similar path for Congress. But even without the party push, Democratic candidates are still pushing their way through.
The upcoming midterm election is only the first election featuring Gen Z candidates, but it could give us signs for what is to come. If this generation pumps out candidates on both sides of the aisle and Anderson is right about the coming Gen Z disruption, we could be looking at a generation full of much more deadlock than we're seeing now.
Did anyone think THAT was possible?


Back To The Future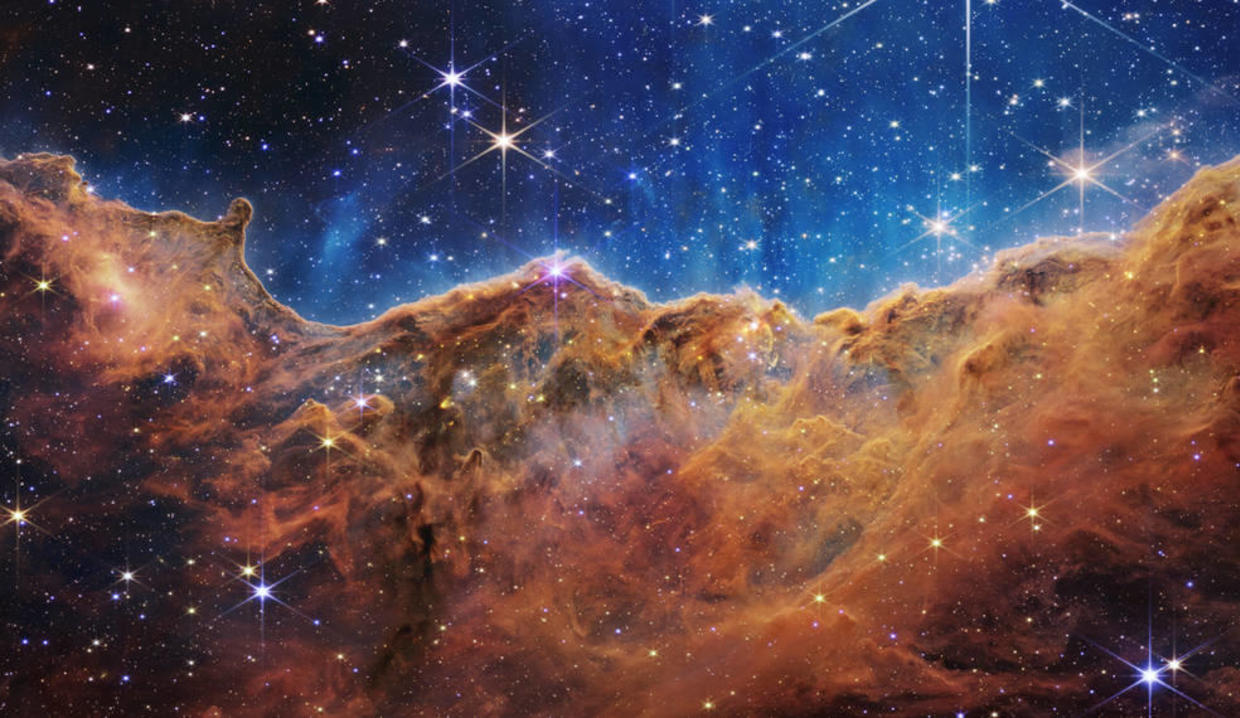 carina nebula credit: nasa
"Every image is a new discovery, and each will give humanity a view of the universe that we've never seen before," said NASA Administrator Bill Nelson.
After a White House preview shot Monday, NASA released more images from the James Webb Space Telescope Tuesday. We have now seen a dying star, a bunch of baby stars, a galaxy cluster, and more. It also appears the telescope found evidence of water on a gas giant planet that orbits a sun-ish star.
And this is only the beginning.
"That light that you are seeing has been traveling for over 13 billion years, and by the way, we're going back farther," Nelson said. "This is just the first image. They're going back about thirteen-and-a-half billion years. And since we know the universe is 13.8 billion years old, we're going back almost to the beginning."
These images are proof that we're about to learn a whole lot more about our past, which could help us move forward into the future. And who knows what or who we'll meet along the way?


News By The Numbers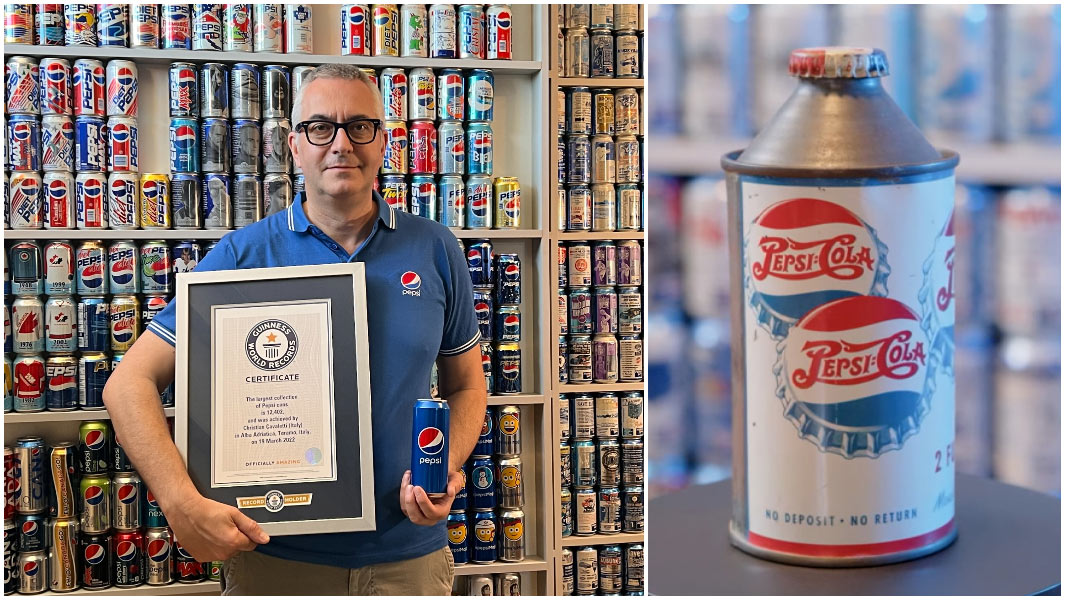 12,402. That is the number of Pepsi cans a superfan in Italy has. He recently broke his own record for the largest collection in the world.
8 billion. That is what the UN projects total world population will reach by November of this year. That is the slowest population growth since 1950, and despite what Elon Musk says, that might not be a bad thing.
Over $1.9 trillion. That is how much damage the U.S. has inflicted on other countries with its greenhouse gas emissions since 1990, according to a new study out of Dartmouth College.
40. That is how many U.S. states are experiencing drought right now.


What's Trending?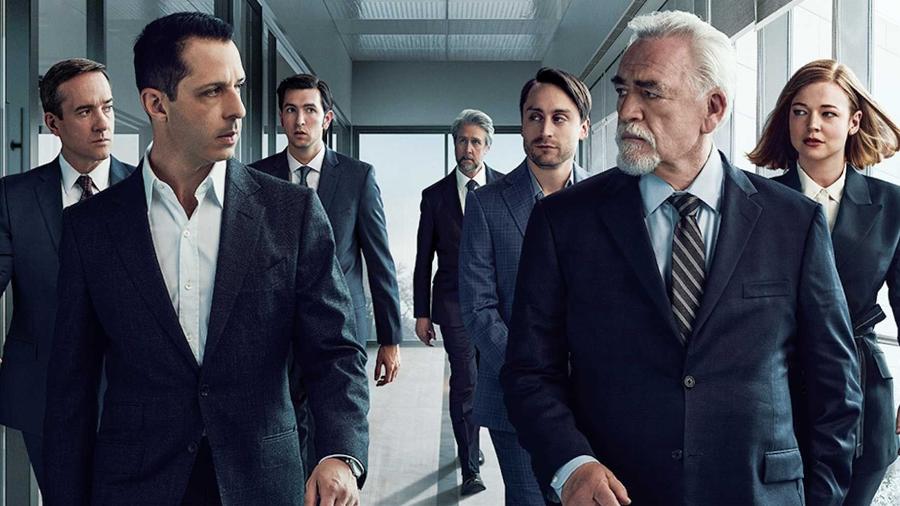 credit: hbo
Emmy nominations is trending because they were announced Tuesday. The HBO drama Succession led the pack with 25 nominations, the most ever for an acting category, while Yellowstone got snubbed. The awards will air September 12 on NBC.
#LateNightTalking is trending. The music video for English singer Harry Styles' single "Late Night Talking" is premiering today and fans CANNOT WAIT.
#PrimeDay is trending because Amazon Prime Day started Tuesday and runs through today.


Share The Love
Become a friend of Morning Invest by sharing this newsletter with someone you love.
When you do, we don't just give you a pat on the back and say, "Well done old sport." We give you actual rewards that'll make everyone jealous.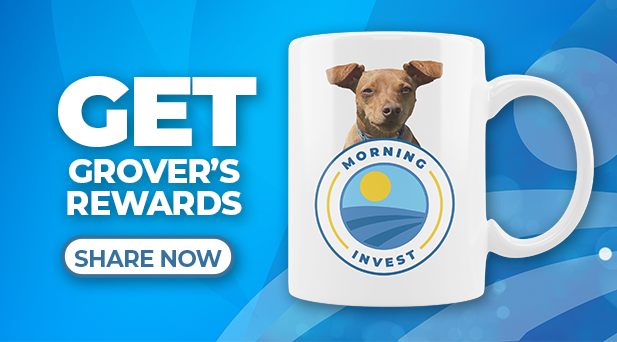 Or copy & paste your referral link to others: