| TOGETHER WITH | |
| --- | --- |

Happy Tuesday. The Met Gala announced this year's theme. It is "In America: An Anthology of Fashion." Organizers are asking attendees to dress to embody grandeur, Great Gatsby style. That's cool but we're in a war and recession.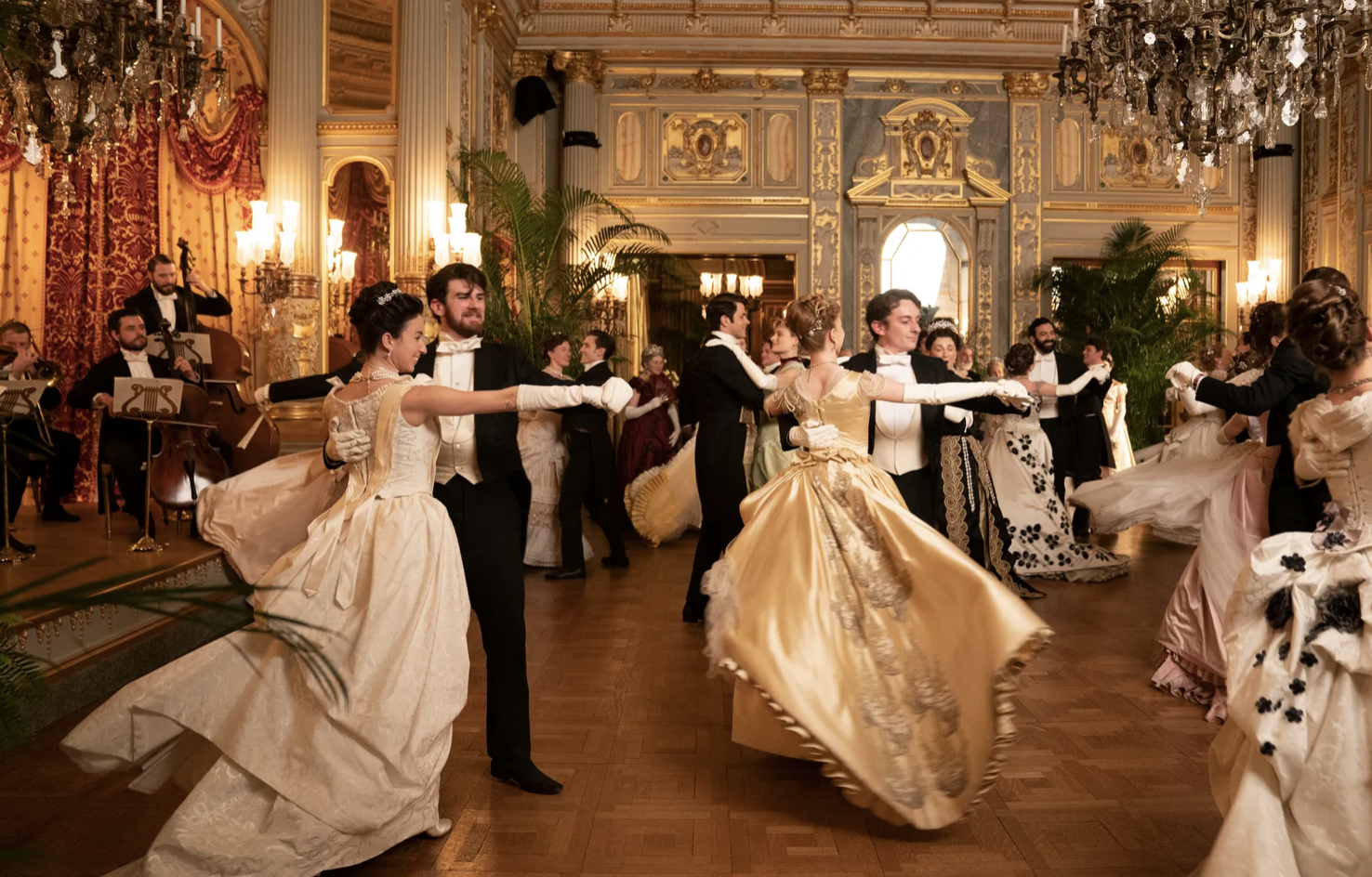 In Case You Missed It.
🚨 The U.S. State Department has ordered all government employees to leave Shanghai.
❄️ An historic April blizzard is set to hit the U.S.
🗳 U.S. Democrats announced the "Time Off to Vote Act," requiring paid time off to vote.
🇺🇦 Ukrainian companies are suing Russia in the U.S. in hopes of being awarded the country's U.S. assets.
🇷🇺 Russia warned Finland and Sweden to stop the joining-Nato talk.
🏗 A 1,428-foot building in New York is ready for habitation. It is being called the "world's skinniest skyscraper," and locals call it the Coffee Stirrer.
💰 Pfizer and Moderna have hired new CFO's to help with the company's "windfall" of cash from Covid-related products.
Coronavirus Update: 😷


| | | | |
| --- | --- | --- | --- |
| | Bitcoin | $40,165.52 | |
| | | | |
| --- | --- | --- | --- |
| | Ethereum | $3,021.28 | |
| | | | |
| --- | --- | --- | --- |
| | Cardano | $0.9464 | |
| | | | |
| --- | --- | --- | --- |
| | Dow | 34,308.08 | |
| | | | |
| --- | --- | --- | --- |
| | S&P | 4,412.53 | |
| | | | |
| --- | --- | --- | --- |
| | Nasdaq | 13,411.96 | |
*Stock data as of market close, cryptocurrency data as of 5:00 am ET.


The Lead: Russia Reloads with U.S. Made Weapons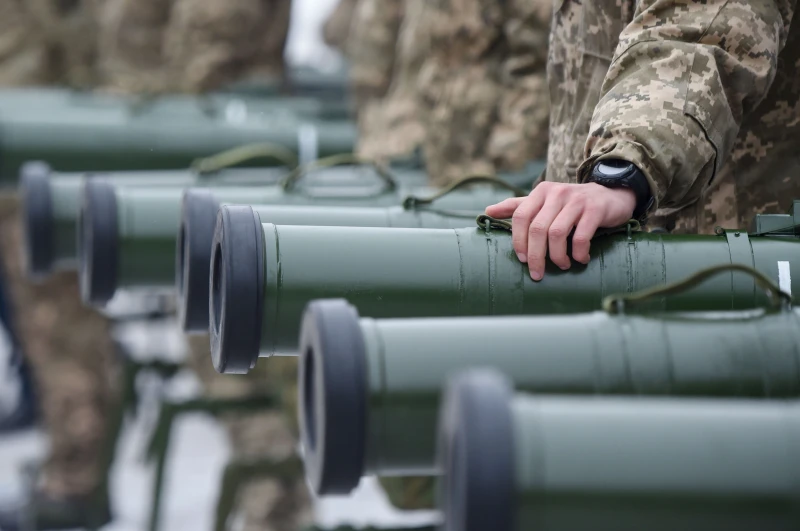 credit: getty
While Western nations rush to supply Ukraine with money and arms, Russia has allies helping them with equipment too. Russia is accepting military equipment from Iranian-backed Iraqi militias.
This loot has included anti-tank missiles and rocket launchers. Some are calling this an underground smuggling network although Iran stands with Russia in this conflict so how underground is a question.
According to The Guardian, "Iraq has hosted US and western troops since the 2003 overthrow of Saddam Hussein, and the US has trained and supplied various Iraqi army and special forces units to defend the Baghdad government against insurgencies. After two decades of war, the country is awash with weaponry."
So the weapons come from…where exactly? The West's invasion led to a country "awash with weaponry" and some of them are being smuggled to enemies of the west. This is the world we live in where U.S. made weapons are now flowing to Russia because of America's invasion of Iraq. Stay with us folks!
Meanwhile, the U.S. has deployed a "strike group" in the Korean peninsula to respond to North Korea's missile tests. North Korea says these drills are a "rehearsal for war."


Mute Your Microphone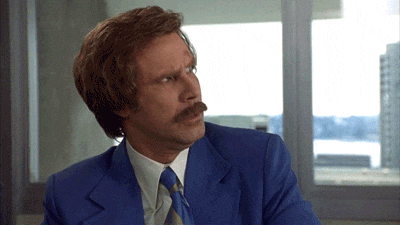 credit: giphy
This is a warning that your microphone may not be muted when you push mute in conference calls.
Two data scientists looked into whether or not the microphone on your device is actually turned off when one pushes mute. In most cases, it turns out that the mute button disables fellow attendees from hearing you but it does not disable the application you are using from hearing you. Software programs actually keep access to your microphone even if you push mute.
According to TechXplore, "They found that all of the apps they tested occasionally gather raw audio data while mute is activated, with one popular app gathering information and delivering data to its server at the same rate regardless of whether the microphone is muted or not."
This was true in most video conferencing apps on iOS, Android, Windows and Mac. You can turn off your microphone in your device settings but most people don't do that. They trust the mute button to actually mute. But now you know you shouldn't so behave yourself when you're on a call!


Athletic Greens Is A Game Changer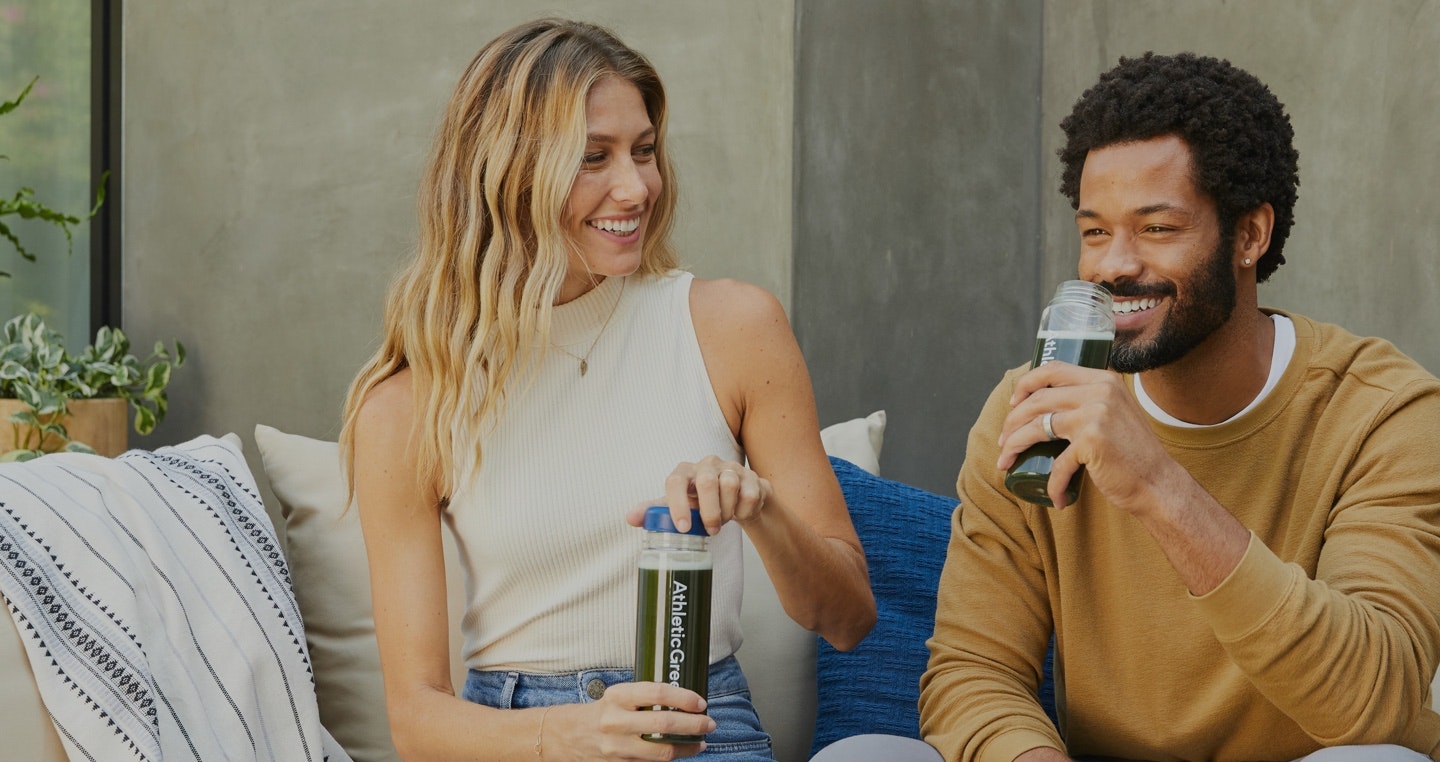 Athletic Greens is my new morning routine and after five months I've noticed a tremendous change in my health. With Athletic Greens, I've lost 20 pounds, I've been able to get rid of 6 different bottles of vitamins and instead use one Athletic Greens shake for a daily dose of nutrition. Here's how Athletic Greens can help:
ONE tasty scoop of Athletic Greens contains 75 vitamins, minerals and whole food-sourced ingredients, including a multivitamin, multi-mineral, probiotic, greens superfood blend and more, that all work together to fill the nutritional gaps in your diet, increase energy and focus, aid with digestion and supports a healthy immune system, all without the need to take multiple products or pills.
It's lifestyle-friendly whether you eat keto, paleo, vegan, dairy-free or gluten-free, and contains less than 1 gram of sugar without compromising on taste.
AND right now…Athletic Greens has got you for year-round immune support by offering my audience a FREE 1 year supply of Vitamin D AND 5 free travel packs with your first purchase if you visit my link today.
Simply visit athleticgreens.com/invest and join health experts, athletes and health conscious go-getters around the world who make a daily commitment to their health every day. Visit Today and get your FREE year supply of Vitamin D and 5 free travel packs today.


Coining a New Tax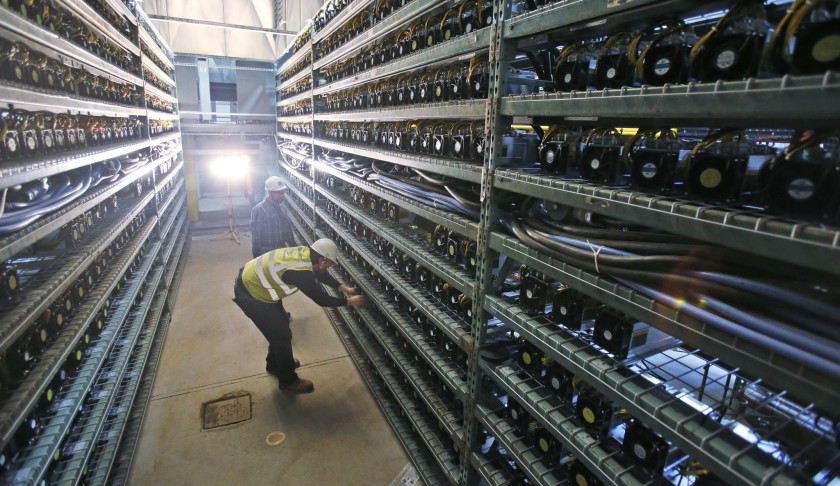 credit: latimes
Governments are itching to get their hands on all those Cryptocurrency profits. But how will it be regulated?
In the U.S., there are currently no clear regulatory standards for the industry. This makes it hard for investors to know what kind of risk they're getting into. But that could be about to change.
"I think we're going to see that regulators become a lot more active in this space," Hailey Lennon, a lawyer who specializes in regulatory compliance, told the Wall Street Journal.
But the New York Times reports that crypto firms aren't waiting around for the government. They're writing their own legislation. States are eager to bring crypto companies in (for the jobs and money), so said legislation is moving easily through the channels. There are currently over 150 cryptocurrency bills making their way through the states, some with language suggested by leaders of the crypto industry.
This industry-created legislation is not a new thing, but it's definitely a scary thing. People worried about the bottom line should not be the ones regulating the bottom line.


Get Ready for a Guilt Tip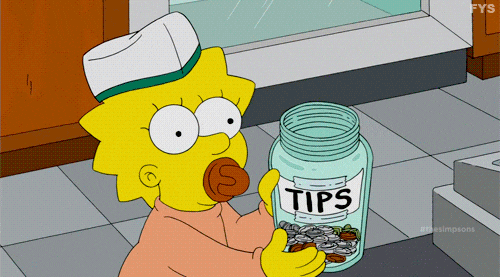 credit: giphy
While tipping etiquette depends on where you are in the world, many workers rely on tips to live. These pandemic times have encouraged more customers to tip and tip generously. This is an undeniably good instinct, but some companies are capitalizing on this generosity.
How? "Digital payments make tipping SO fast and easy," a tablet screams at the customer punching in payment, "why wouldn't you want to do it? Are you a very mean person who no one likes?!?"
You really want to tip now, right? That's the power of digital payments. Business owners are increasingly using this new world of digital to their advantage. Guilting someone into tipping by forcing them to say (or select) 'no' makes a tip more likely than asking them to say 'yes.' That is sometimes good, though it is pretty manipulative. And the digital-ness of this makes it unclear exactly where the money is going.
Tipping is necessary in many parts of the world, and it's a good habit to get into. But I've fallen into the trap of digital-tipping when I wouldn't have before, for counter service or a pick-up order. Sticking to cold, hard cash for tips might help avoid the power of the guilt tip, but who has cash anymore?
UGH. I guess we need to use our brains and avoid the traps. Life is so hard.


News By The Numbers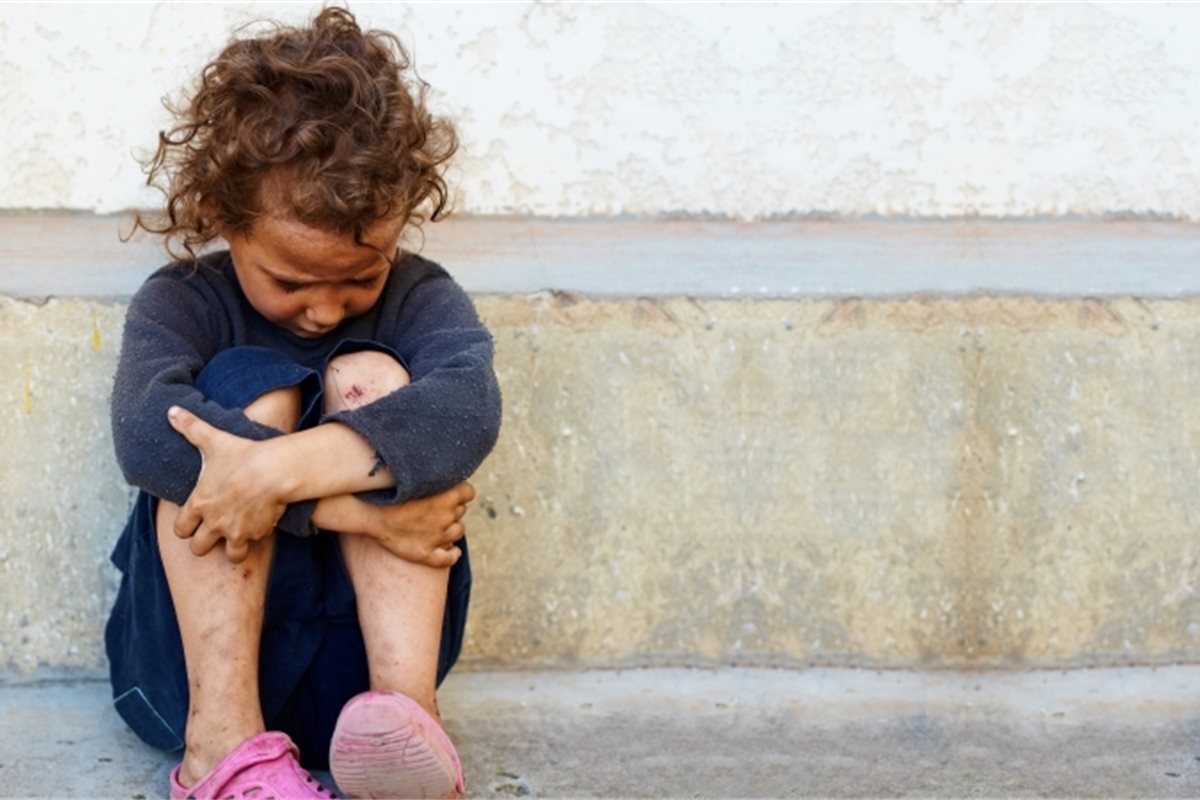 One-quarter of a billion. That is how many people in the world face "extreme poverty," according to Oxfam.
Two thirds. That is how many of Ukraine's children have fled the country, according to the United Nations.
8,500. That is how many flights have been canceled in the U.S. in April alone due to staffing issues.
3 a.m. That is when Dolly Parton says she wakes up because she "don't need a whole lot of sleep."


What's Trending?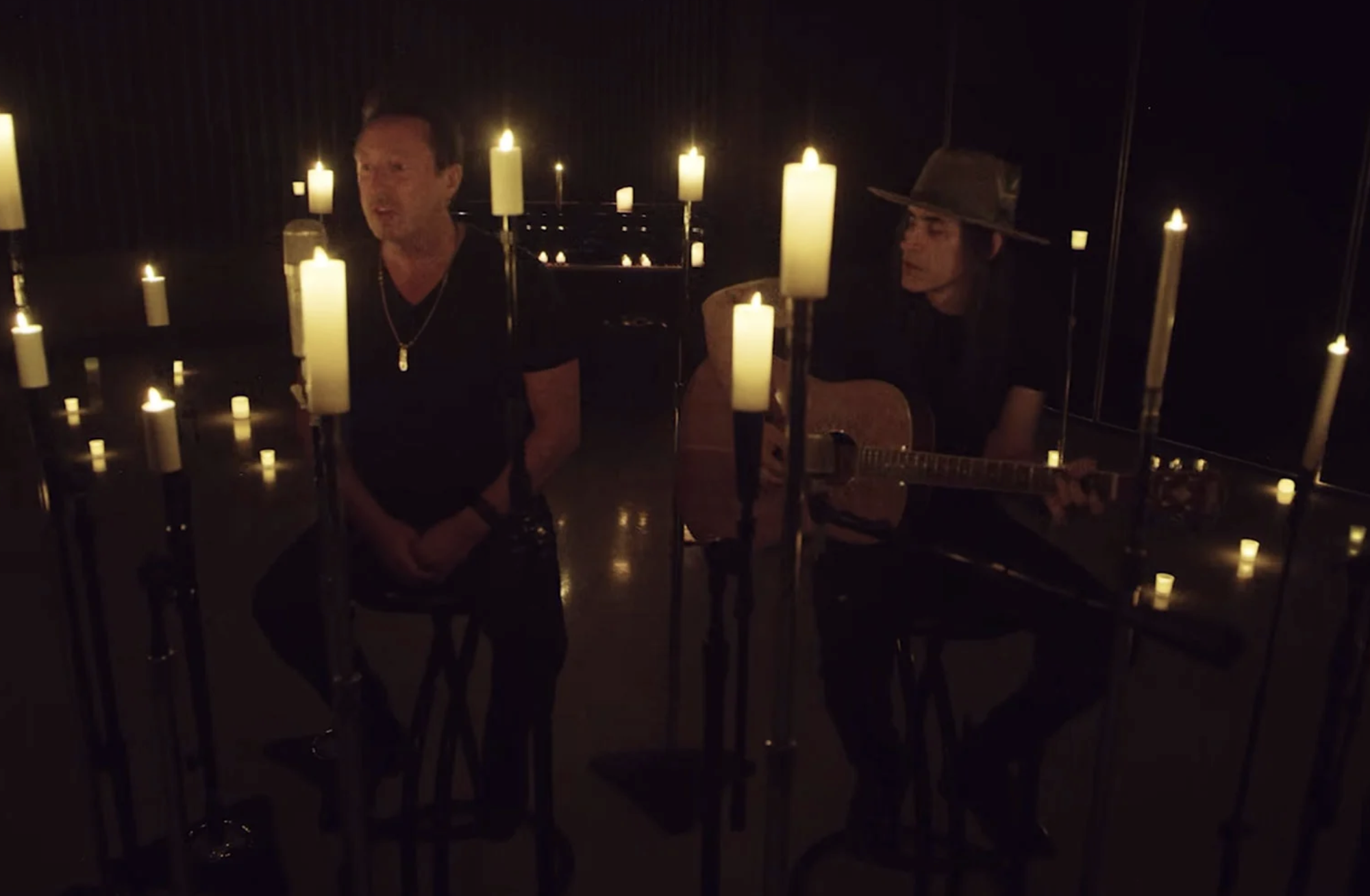 credit: global citizen
Julian Lennon is trending. The English singer performed his dad's (John Lennon's) 'Imagine' for the first time to help raise money for Ukrainian refugees.
David Mamet is trending because the U.S. playwright told Fox News that teachers are pedophiles.
Etsy is trending because 14,000+ Etsy sellers went on strike yesterday to protest increased transaction fees.
Britney is trending because the newly unconservatorshipped U.S. singer Britney Spears is having a baby.


Today's Live Show at our NEW Time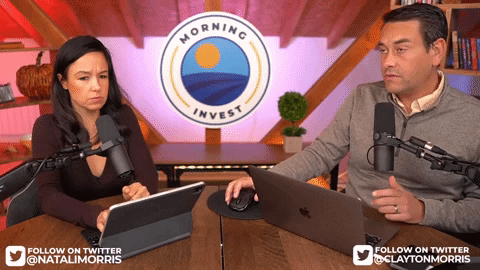 JOIN US TODAY AT 4PM EASTERN TIME
Join us on today's live show. Today we're looking at how propaganda is flowing freely from the war zone into western television sets. We're also going to track the movement of US weapons into the hands of Russian soldiers. And Elon Musk slams ESG scores. Is he right? Click here to RSVP and I'll see you at 4 PM Eastern.


Share The Love
Become a friend of Morning Invest by sharing this newsletter with someone you love.
When you do, we don't just give you a pat on the back and say, "Well done old sport." We give you actual rewards that'll make everyone jealous.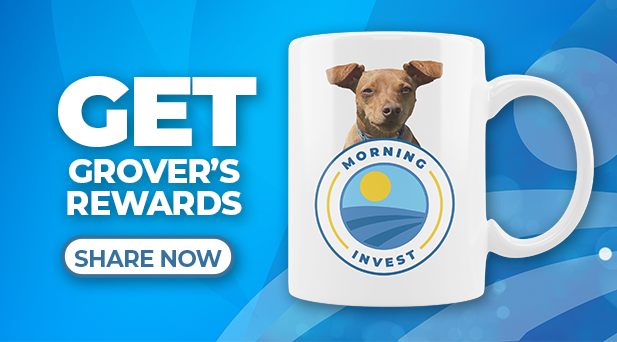 Or copy & paste your referral link to others: