| TOGETHER WITH | |
| --- | --- |
Happy Monday. Congrats to Carol, Cynthia, and Gary C for winning our hidden world contest on Friday. The hidden word was mistletoe. Your Morning Invest mugs are being shipped to you. We'll have many more contests in 2021.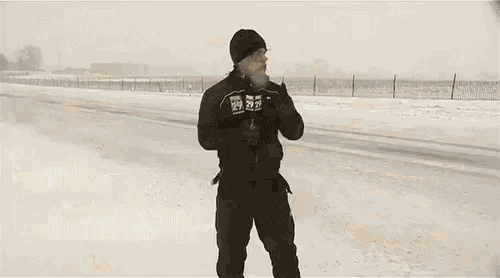 credit: giphy
In Case You Missed It.
The Northeast is in store for a major Nor'easter this week, which is expected to bring record snow.
A scientist has discovered the mystery of how sand castles hold together.
Pepperidge Farm cookies will be in short supply this holiday season.
A giant iceberg may be days away from colliding with a small island in the southern Atlantic.
Factory workers stormed an iPhone factory in India, breaking windows and overturning cars to protest working conditions.
The Cleveland Indians will change the team name, dropping "Indian" and the cartoon character mascot in favor of one that does not make a caricature out of an entire culture.
Coronavirus Update:
Total confirmed cases as of 3:39 a.m ET Monday: 16,105,795 — Total deaths: 299,147 — Total recoveries: 6,246,605
The first shipments of a Covid vaccine left factories in freezer trucks on Saturday, bound for airports and distribution centers. The first trucks were applauded as they pulled out.




Los Angeles County broke a record for Covid hospitalizations and San Francisco had the highest number of new cases over the weekend.
Germany has been in lockdown for several weeks but it will get stricter over the holidays due to Covid surges.
CONFIRMING LOAN

Program

Rate

Change

APR

Change

30 year
2.80

%

0.02%

2.86%

0.02%

15 year
2.53

%

0.03%

2.62

%

0.03%
The Lead: Election Challenge Volume 51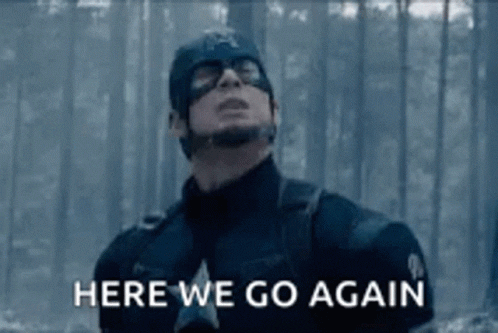 credit: giphy
Republicans have launched yet another challenge to the Presidential election, this time as a challenge to the actual electors themselves. That is, they want to toss out the electors that are sent to cast their votes on behalf of a state. They meet today to do this but Congress wants to invalidate their votes when they are meant to recognize them in January.
This new challenge has been brought by Alabama Republican Representative Mo Brooks. He says that congress has a "superior role under the Constitution" than the Supreme Court. He says that "What we say, goes. That's the final verdict."
Picking and choosing
He only wants to challenge the electors in the swing states that President Trump lost. He would need a Senator to join him to get this into both chambers of Congress and his challenge would have to then pass both chambers, the House and the Senate.
Texas Attorney General Ken Paxton took his case to the Supreme Court, which refused to take it up on Friday so it was dead where it stood. Will this new plan work? Well, if the intention is to keep raising money for the Republican party, President Trump himself, and delay the Democrats, then, yes this will work. If the intention is to actually keep Trump in office, likely the answer is no. It won't.
Sponsor: OurCrowd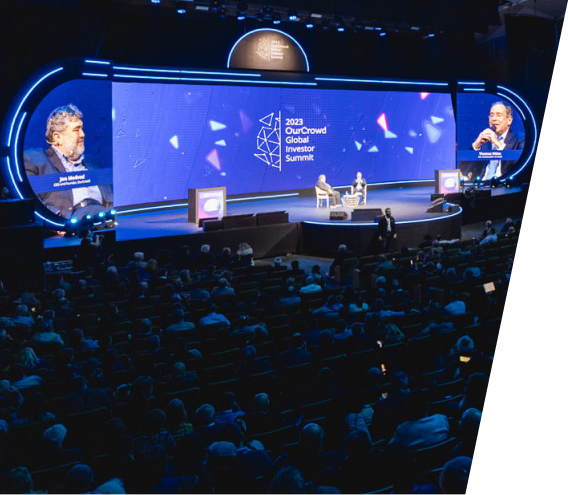 Do you ever wish you were in early on some of the best-performing IPOs of 2019 and 2020? Like last week AirBnb went crazy. Wouldn't it have been nice to be on the ground floor before it goes public? That's how Wall Street makes money. With OurCrowd, accredited investors have access to invest directly, easily, and most importantly…early.
OurCrowd investors have benefited from OurCrowd companies IPOing — like Beyond Meat — or being bought by companies like Intel, Nike, Microsoft, and Oracle.
If you're an accredited investor, you can join OurCrowd for free at OurCrowd.com/MorningInvest and review the current deals — no payment is involved until you decide to participate in a deal
Russian Hackers Hopped Our Fence Again
credit: reuters
The National Security Council has confirmed a hack into the U.S. Treasury Department, the Commerce Department's National Telecommunications and Information Administration, and possibly other government agencies. The belief is that this was done by Russian hackers.
The hackers appear to have been monitoring emails, possibly since this summer. Sources told Reuters that the attack also involved FireEye, a U.S. cybersecurity company.
The FBI and the NSA had emergency meetings at the White House to address this and have launched an investigation.
Dragon Drones
credit: ap
Drones have been turned into flying flamethrowers in China. Their mission: seek and destroy wasp nests.
Video of the drones shows them approaching a wasp nest the size of a suitcase before spitting fire into the hive. This is a part of a volunteer mission called Blue Sky Rescue. The project raised about $12,200 to buy the drones and outfit them with dragon ability.
The drones have destroyed 11 hives so far and have 100 to go.
P.S. Santa, I would like one of these for Christmas.
News By The Numbers
credit: labible
24 hours. That is how long it took the Aptera to sell out when pre-orders opened. This is a solar-powered electric vehicle that does not need to be charged.
P.S. Santa, I would like one of these for Christmas.
£9. That is how much PayPal users in the UK will have to pay if their account has been inactive for a year but still has money in it. This is an annual "inactivity fee" and will not apply if users have a 0 balance.
10 minutes. That is how fast a new electric Toyota can charge itself up to get back on the road. The vehicle is expected to be announced next year. It will go 310 miles in a single charge and recharge from 0 to full in 10 minutes.
160. That is how many lottery tickets a man bought, playing the same number combination in all 160 of them. All 160 were winners and his prize money was $800,000.
Bird Flu Tired of Being Upstaged
credit: reuters
Bird flu is spreading like wildfire in Japan, affecting over 20% of the country's poultry supply and resulting in the mass killing of birds.
Over the weekend, an egg farm in Higashiomi found an outbreak and had to slaughter 11,000 birds and another outbreak was found in Kagawa. The outbreak is also rolling through South Korea.
The United Nations Food and Agriculture Organization said that this strain of flu started in the wild and is not related to the bird flu that has been found in Europe. That means that there are two different bird flus in the world right now.
Hug A Mail Carrier (with a mask on)
Matrix credit: reuters
If ever there was a year to tip your mail carrier and UPS/FedEx person, it is this year! But did you know that they are not allowed to accept cash gifts?
Federal policy prohibits all postal employees from accepting cash, but they can accept gifts that are worth $20 or less. FedEx and UPS workers are also not supposed to accept cash but they can accept gifts. Our habit has always been to get Amazon or Target gift cards for that $20 or less because who couldn't use that?
If you have an alternate gift idea that shows gratitude for these battle warriors that delivered our ballots and our packages during a truly insane year, let us know!
Today's Live Show
On today's live show we're previewing the new stimulus bill and much more. Join us at 9AM Eastern over your cup of coffee or tea. Click here to watch and subscribe.
Share The Love
Become a friend of Morning Invest by sharing this newsletter with someone you love.
When you do give you actual rewards that'll make everyone jealous.