| TOGETHER WITH | |
| --- | --- |
Happy Wednesday! Wow, that 90-minute hot mess of a presidential debate is 90-minutes I'll never get back.
In Case You Missed It.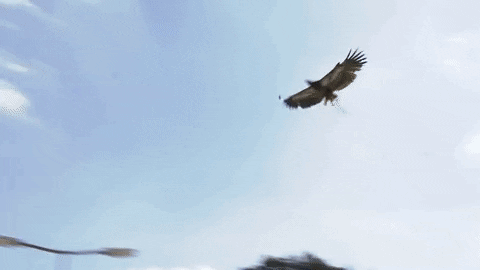 More things you missed
Coronavirus Update: Total confirmed U.S. cases as of 3 a.m. ET: 7,191,061 — Total deaths: 205,998 — Total recoveries: 2,813,305
Tennessee Titans close facility amid NFL's first coronavirus outbreak. U.K. beats previous record for new coronavirus cases.
In Today's Newsletter:
There was some kind of debate
Retailers have their fingers crossed
Hackers leave no stone unturned
The Lead: Don't Call It A Debate
credit: getty
Well, the general consensus is that nobody really "won" the Presidential debate last night. These things are not arm-wrestling competitions after all. There rarely is a clear winner and loser but we all watch from a different perspective.
We can objectively report the following: President Trump interrupted Vice President Joe Biden A LOT and told him he was not smart and was "a number 2." He defended his repeal of the Affordable Care Act, promising he has a great alternative but giving no details. And when pressed on his response to the pandemic, he told Vice President Biden that he would have done a lot worse.
Vice President Biden did not seem to get his feelings hurt but did get frustrated by the interruptions, at one point calling the President a "clown," and asking him to "just shut up, man."
Bottom line
We can't say any major positions were revealed or sealed, but the Biden campaign said it broke its single-hour record for fundraising during the debate, raising $3.8 million.
The next debate will be between Vice President Pence and Vice Presidential nominee Kamala Harris on October 7.
CONFIRMING LOAN

Program

Rate

Change

APR

Change

30 year
2.97

%

0.07%
3.03

%

0.08%

15 year
2.79

%

0.06%

2.92

%

0.07%
U.S. Retailers Take a Huge Risk
credit: cnn
Retailers are stockpiling imports from China in advance of the holiday season. According to S&P Global Market Intelligence, U.S. imports hit a record high in August, increasing by 5.9%. Household appliances and furniture were responsible for much of this but toys are also being stockpiled.
Retailers are nervous about how the pandemic could affect imports going into the winter and President Trump's trade war with China. But China is not the only place sending goods. Retailers are also stockpiling refrigerators and flat-screen TVs from South Korea.
What happens if more Americans lose their jobs? What happens if Americans decide medicine and food are more important than flat-screen televisions? Retailers might have to build bigger warehouses.
So much for reducing dependence on foreign imports.
Sponsor: Get Free Money with Webull
Why not get some free money? Right now you can get TWO free stocks valued up to $1,600 just for opening an account with Webull. And you have to check out Webull's new desktop app too! Seriously it's awesome.
You'll get up to $1,600 in stocks just for opening a free trading account with Webull. Simply click here and start an account. Even if you never do anything else with the account you still get that free money.
With Webull you can invest in thousands of companies using their trading tools and analytics to create your own financial portfolio. And the best part is $0 commissions and no deposit minimums. I remember when I used to pay $6 per trade with some other companies. Not any more thanks to Webull.
Sign up today and get your free stocks. Thanks, Webull.
Tech: Hackers Don't Take a Day Off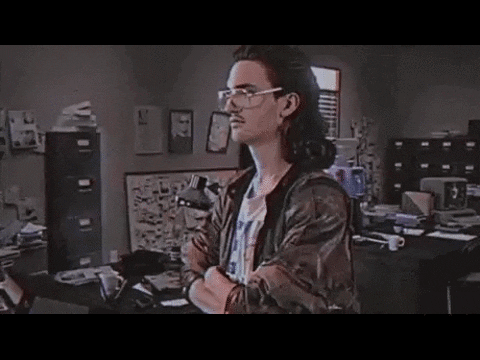 credit: giphy
With more business and education going online, the threat of cybercrime grows. Universal Health Services, the largest hospital chain in the country, is currently offline due to a hacker who is requesting ransomware, and a school district in Las Vegas had over 300,000 social security numbers made public after it refused to pay a hacker's ransom.
A hacker is seeking ransom for its cyber break into the hospital, compromising patients' medical records, personal data, and pharmacy records. The hospital insists that no patient data was exposed.
Hackers have targeted school districts before, taking over software and locking out users in exchange for money. A district in Texas paid out over $200,000 in bitcoin in exchange for its servers back, calculating that this was cheaper and faster than rebuilding the entire system.
Meanwhile, NATO has announced that it is establishing a Cyberspace Operations Center in response to increased security threats, noting an increase in cyber threats since the pandemic began.
Retailers Closing For Good
credit: wsj
In 2010, 48 retailers filed for bankruptcy due to the economic collapse. This year looks to beat that record.
A new report shows that 29 retailers had already filed for bankruptcy by mid-August, up from 22 at this time last year. The retailers hurt the most were apparel and footwear sellers such as JC Penny, Lucky Brand, Brooks Brothers, and Ann Taylor. Also, on the list, home goods retailers Pier 1 Imports and Tuesday Morning and vitamin seller GNC Holdings.
News By The Numbers
credit: alamy
7 Meters. That was the size of the Chinese paddlefish. We say "was" because wildlife experts say that the fish is now officially extinct.
28,000. That is how many employees the Walt Disney Co says that it has to lay off from its theme parks.
$920 million. That is how much JPMorgan will pay to resolve an investigation by the Justice Department for misconduct tied to manipulating the precious-metals and Treasury markets.
Fat Bear Week
credit: explore.org
It is your patriotic duty to vote. For the fattest bear! I'm going to do this with our kids.
Today kicks off Fat Bear Week at the Katmai National Park and Preserve. It begins the gorging season for bears to fatten up for winter hibernation and famine. To do your part, you can watch the bears fatten up by gorging on sockeye salmon on the park's bear cams and vote for the fattest. Last year's winner was an impressively rotund bear named Holly.
You can download your own bracket. Voting ends on October 6.
Share The Love
Become a friend of Morning Invest by sharing this newsletter with someone you love.
When you do, we don't just give you a pat on the back and say, "Well done old sport." We give you actual rewards that'll make everyone jealous.