| TOGETHER WITH | |
| --- | --- |
In Case You Missed It
credit: ap
At least 20 people and several zoo animals have died due to power outages from the deep freeze in Texas.
A Texas mayor resigned after he told his residents to stop complaining about the power outage and "get off your ass and take care of your own family." To his surprise, people did not appreciate that.
Amy Cooper, the woman who threatened to call the police on a Black man who was bird watching, has been cleared of all charges after she participated in psycho-education and racial therapy. 
A wolf escaped a Russian zoo and attacked a family that was going sledding. Thankfully they survived.
Former President Trump released a statement to let us all know that he thinks Republican Senator Mitch McConnell stinks.
Adidas is planning to sell off Reebok.
 Coronavirus Update: Total confirmed U.S. cases as of 2 p.m. ET Tuesday: 27,716,853 — Total deaths: 486,812 — Total tests: 330,066,415
CONFORMING LOAN

Program

Rate

Change

APR

Change

30 year

2.75%

 0.10%

2.81%

0.10%

15 year
2.11

%

0.02%

2.21

%

0.01%
Lead Story: Defunding The Police
credit: latimes
The Board of Education in Los Angeles has approved a budget that cuts one-third of the department's police officers.
These were officers that were assigned to schools. The school district will replace these officers with "climate coaches," people who will work to promote positive school culture and address bias. They are also tasked with coming up with an achievement plan for Black students.
The new plan also bans the use of pepper spray on students.
Los Angeles is not the only city to vote police officers out of its schools. Oakland, California, and Portland, Oregon have made similar choices. 
Sponsor: HelloFresh

Want to save 40% on your grocery bill? Want delicious ingredients shipped right to your door? Want to prepare amazing meals in under 30 minutes? Want to get 10 free meals for trying it out? Then you're in luck. You'll get free food with that link.
Introducing HelloFresh. Get fresh, pre-measured ingredients and mouthwatering seasonal recipes delivered right to your door, America's #1 meal kit. HelloFresh lets you skip those trips to the grocery store, and makes home cooking easy, fun, AND affordable.
The recipes are easy to follow and quick to make, with simple steps and pictures to guide you along the way. You'll save 40% off your grocery bill by using HelloFresh.
The packing is all made from recyclable materials. They have multiple meal options for small and large families ranging from vegan to meat and everything in between. 
Even if you don't like it you just got 10 meals of free food delivered to your door because of Morning Invest. You'll have to use this link to get it. Use the code Invest10 to get those free 10 meals. 
Trump's Mounting Legal Trouble
Bennie Thompson credit: spectrum news
A new lawsuit was filed against former President Trump, his lawyer Rudy Giuliani, the Proud Boys, and the Oath Keepers in their role in the Capitol riots. The suit was filed by Mississippi Representative Bennie Thompson in his personal capacity as a representative of the NAACP and civil rights firm Cohen Milstein Sellers & Toll. It is seeking compensatory and punitive damages.
The former President and his lawyer will have to defend themselves personally. No government agency is a named defendant.
The suit alleges that the defendants violated the Ku Klux Klan Act of 1871 which prohibits any action designed to prevent Congress from carrying out its duties. That does sound a lot like what happened. The suit was filed in the U.S. District Court of Washington, D.C.
Today's Live Show
Join us during our live show this morning at 9 AM EST as we unpack President Biden's rollback on student loan forgiveness. We're also looking at the collapse of government currencies and the rise of crypto. Please click here and RSVP for our live show this morning at 9 AM EST.  
News By The Numbers
credit: getty
400 pounds. That is the size of the arapaima fish that was found in Florida. It is the world's largest-known predator fish and it is native to the Amazon. It is not supposed to be in Florida but one man discovered it while on a walk recently.
$50,584.75. That was the all-time high trading amount of Bitcoin on Tuesday. This is a 74% increase for the year.
$16,000. That is how much a Twitch streamer made in just seven hours by live-streaming his sleep and allowing viewers to compete for ways to wake him up. Sounds restorative.
20 years. That is how long New Zealand has had troops deployed to Afghanistan. The country's Prime Minister announced that it will withdraw from the country by May. 
Biden Backs Off Debt Forgiveness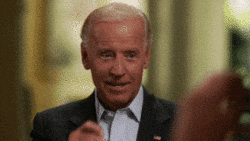 credit: giphy
President Biden said that he does not support student loan forgiveness up to $50,000 per person. He does support measures to forgive up to $10,000 per person though.
Legislation has been put forward by Senators Elizabeth Warren and Chuck Schumer that would do just that: Forgive up to $50,000 per person. When asked about it, the President on Tuesday said he would "not make that happen."
He mentioned that his three children graduated with 6-figure student debt and managed to pay it off over time.
"I don't think anybody should have to pay for that, but I do think you should be able to work it off."
So you shouldn't have to do that but you should be able to do it? We are not following this logic.
The President supports a plan to offer free community college to students from families that earn less than $125,000 per year. 
Packing Heat North of the Border
credit: hola!
Canadian Prime Minister Justin Trudeau announced broad new gun legislation that is expected to pass into law.
The legislation would allow municipalities to ban handguns, and restrict the storage and transport of handguns within their boundaries. It would also ban over 1,500 assault-style firearms, and offer a buyback program for guns. Violation of these new laws would carry a maximum penalty of two years in prison. Penalties for gun smuggling would increase to 14 years in prison.
The bill would also create something called a red and a yellow flag system that would allow friends and relatives to petition courts to take away firearms from others for various reasons such as mental illness or domestic abuse.
Last week President Biden asked Congress for new gun control laws that we predict will not pass with the same ease as those of the neighbors to the north. The best the U.S. can hope for is baby steps. 
This Is Heavy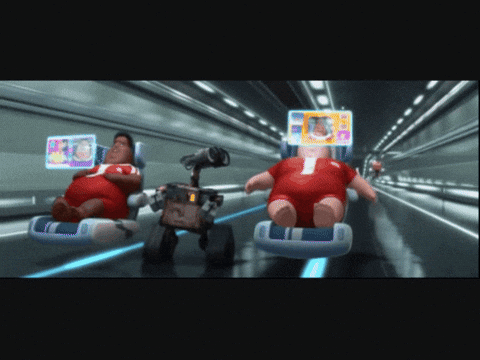 credit: giphy
A new study shows that the extreme weight of cities is warping the surface of the planet and will eventually result in them sinking.
The researcher analyzed the weight of San Francisco, home to 7.75 million people. He calculates that it could weigh as much as 1.6 trillion kilograms based on the weight of buildings and their contents. When analyzing urban weight and considering groundwater depletion and rising sea levels, he estimates that there is a serious risk of "inundation." Or sinking into the sea.
This study does not factor in the weight of people, vehicles, or city infrastructure. Oh boy. In this case, it's probably a good thing that the pandemic has caused us all to spread out a little. 
Share The Love
Become a friend of Morning Invest by sharing this newsletter with someone you love.
When you do we give you actual rewards that'll make everyone jealous like our new Grover mug. Get your unique sharing link below that way we can make sure you get credit for each and every friend that signs up.