| TOGETHER WITH | |
| --- | --- |
Happy Tuesday. Popstar Demi Lovato says that the term "alien" is offensive to otherworldly beings.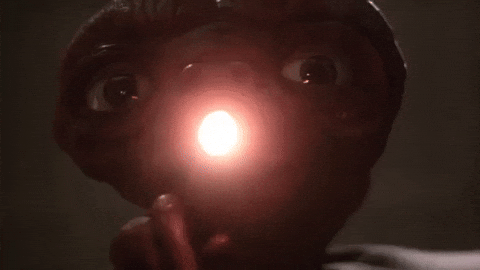 credit: giphy
In Case You Missed It.
🔥 An enormous solar storm will hit the Earth today and could affect power grids and cause an "internet apocalypse."
🍼 Baby rice cereal sold at Walmart has been recalled because it was found to contain arsenic.
🏈 Jon Gruden has resigned as head coach of the Las Vegas Raiders after a hat trick of homophobic, racist and misogynistic emails came to light.
🧸 A new California law requires large stores to have a gender-neutral toy display in addition to boy and girl toy sections.
🛑 The Justice Department is asking a federal appeals court to temporarily block the Texas abortion law while it is litigated.
🇪🇺 The European Union launched its first green bond and raised a record €135 billion on the first day. It is a 15-year bond to invest in clean energy.
🇷🇺 Imprisoned politician Alexei Navalny has been classified as a "terrorist" but not an escape risk. Navalny welcomed this change on Instagram saying that at least he would now be searched less frequently. Did you know he's on Instagram?
Coronavirus Update: 😷 Total confirmed U.S. cases as of 12:15 p.m. ET on Monday: 44,346,045 — Total deaths: 713,432
| | | | |
| --- | --- | --- | --- |
| | Bitcoin | $57,478.69 | |
| | | | |
| --- | --- | --- | --- |
| | Ethereum | $3,499.55 | |
| | | | |
| --- | --- | --- | --- |
| | Cardano | $2.13 | |
| | | | |
| --- | --- | --- | --- |
| | Dow | 34,496.06 | |
| | | | |
| --- | --- | --- | --- |
| | S&P | 4,361.19 | |
| | | | |
| --- | --- | --- | --- |
| | Nasdaq | 14,486.20 | |
*Stock data as of market close, cryptocurrency data as of 5:00am ET.
Markets: While Bitcoin hit $57,000 big banks are trying to figure out how to handle the crypto revolution. So far they're not doing very well. The rise of companies built around bitcoin and other digital assets are starting to make Wall Street firms look like dinosaurs.
Economy: Supply shortages are getting worse as cargo ships can't find a place to dock on the West Coast and cargo trains are backed up for miles in Chicago. Gas prices in the U.S. have hit a 7-year high.
Housing: As the Financial Times reports the mortgage industry is in for a major pullback. Just look below at those interest rates. All trending upwards.
CONFORMING LOAN

Program

Rate

Change

APR

Change

30 year
2.97

%

0.10%

3.03%

0.10%

15 year
2.13

%

0.05%

2.23

%

0.06%
The Lead: Debt Deja Vu All Over Again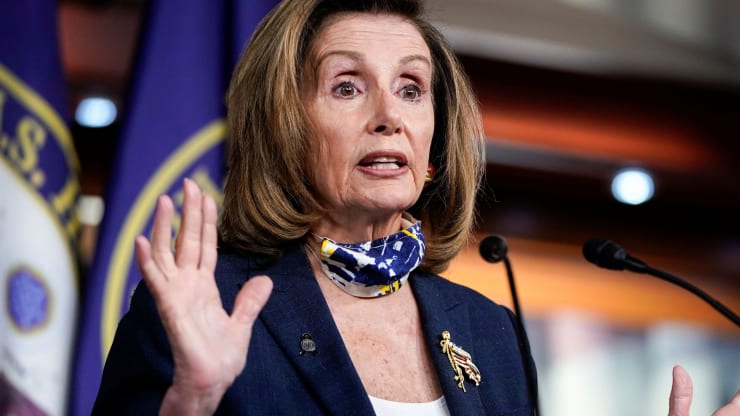 credit: getty
The House of Representatives will convene today to vote on the short-term debt limit increase. This is the provision that the Senate passed last week. It allows the country to borrow beyond the legal limit in order to avoid a total shutdown.
The bill would allow the U.S. to take on an additional $480 billion in debt in order to fund the country until December. At which time, this song and dance starts all over again.
This bill was a compromise between Republicans and Democrats. Democrats wanted to extend the debt limit through December 2022 and Republicans would not have it. They are pushing Democrats to acknowledge the unprecedented amount of debt as a way to protest President Biden's $3.5 trillion infrastructure package.
The current debt ceiling is $28.4 trillion and the country will surpass it on Monday. $28.4 trillion.
Guns And Children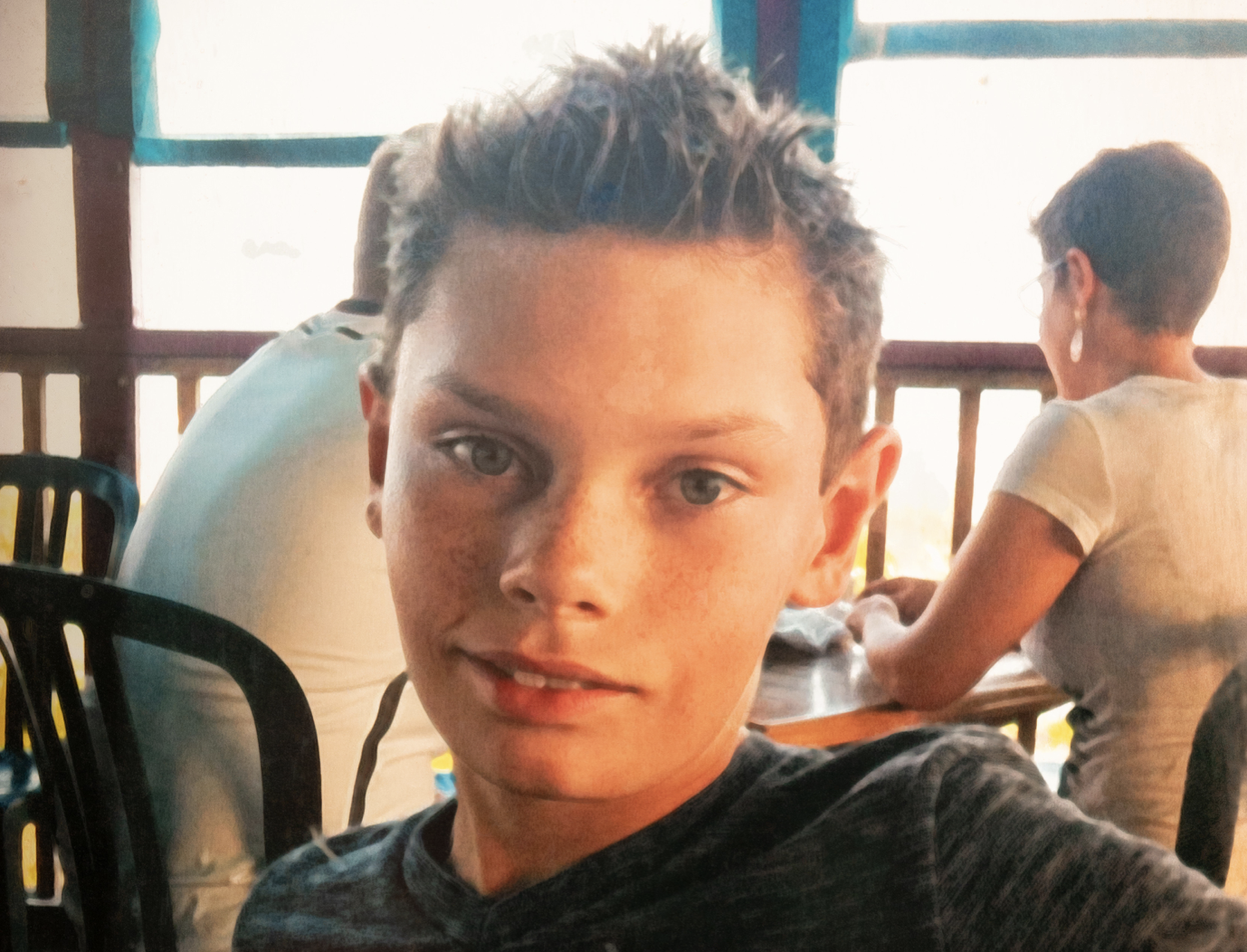 11-year-old tyler paxton died after using a gun in the family's gun safe. credit: paxton family
More young people are dying from guns in the U.S. than ever before. Experts say that the "idleness" caused by the pandemic has exacerbated this problem.
Gun deaths are not necessarily from gun violence. That means that children die from accidental access to guns as well as from deliberate shootings. According to the Associated Press, 991 people under the age of 17 died from guns in the U.S. in 2019. In 2021, that number is already nearing 1,200. A report from the Children's Defense Fund shows that black children are four times more likely than white children to be fatally shot.
One cannot ignore the correlation between increased gun sales and increased gun deaths. Well, many politicians do but they shouldn't.
Sponsor: MVMT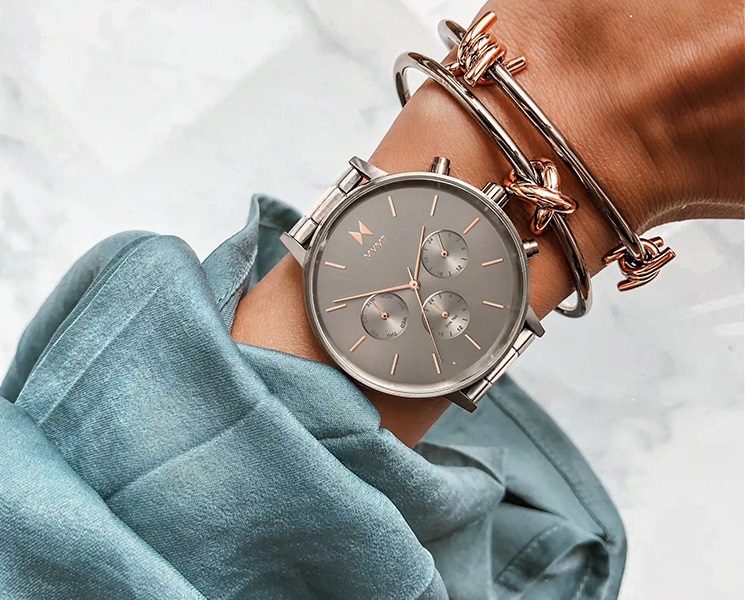 In a tiny apartment in Southern California, two college dropouts teamed up to create a watch company that broke all the rules. With fair prices… unexpected colors… and clean, original designs, MVMT grew into one of the fastest-growing watch brands, shipping to over 160 countries across the globe.
Now MVMT has expanded into blue light glasses that protect your eyes from screens, minimalist jewelry, and more style essentials that don't break the bank, all designed out of their California headquarters.
The holidays are coming up and MVMT watches and glasses are the perfect gifts for family and friends.

MVMT is going all out for their 8th birthday — this is their BIGGEST sale of the year. Take advantage of these price points before they go.
MVMT is giving our readers 15% off and free shipping right now if you visit mvmt.com/invest/.
Twitter's New Passive-Aggressive Feature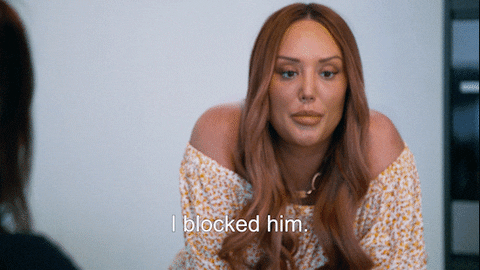 credit: giphy
You can now soft block annoying people on Twitter without causing offense with a new feature.
A softly blocked person will no longer see your Tweets in their feed and you won't see theirs but you're not forbidden from them. Whereas a hard block means that the person is forbidden from seeing your Tweets even if they go to your landing page and you are forbidden from theirs. A hard blocked person cannot message you but a soft blocked person still can.
Softly blocked people will not get notices of your passive-aggressive action.
Facebook Friend Request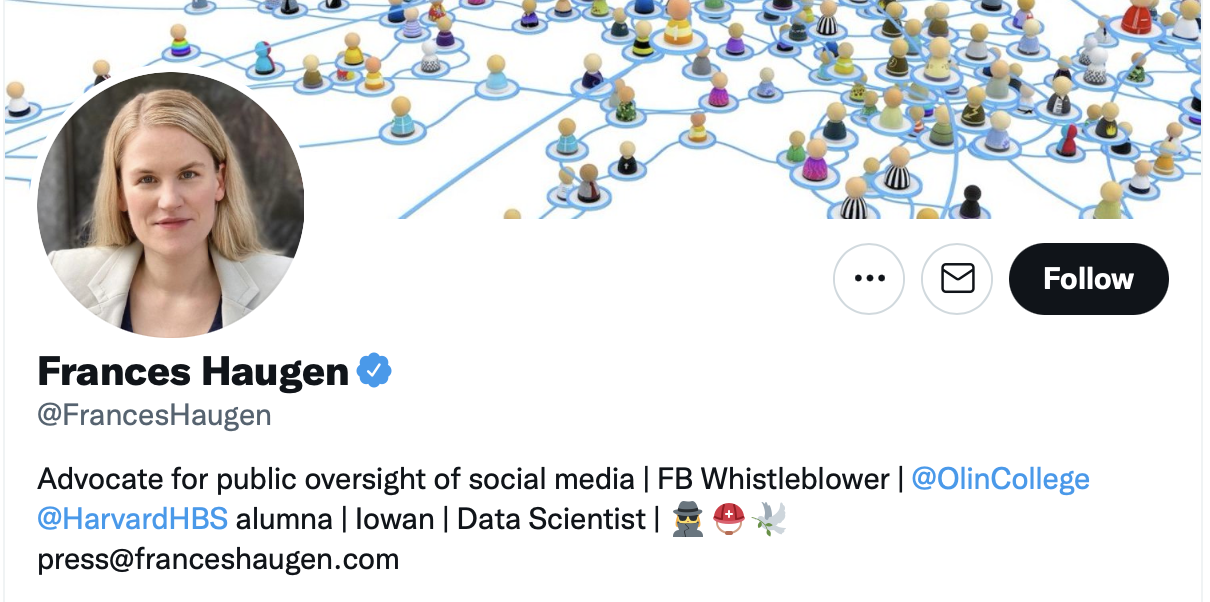 credit: twitter
The Facebook whistleblower, Frances Haugen, said that she will meet with Facebook's Oversight Board. Let's hope she chooses a neutral place in public for that meeting.
The Facebook Oversight Board is supposedly a neutral governing body that Facebook answers to but has no influence over. Haugen says that "Facebook has lied to the board repeatedly, and [she is] looking forward to sharing the truth with them."
The Oversight Board says that it is interested in asking "Facebook difficult questions and [pushing] the company to commit to greater transparency, accountability and fairness. Ultimately, only this can give users the confidence that they are being treated fairly."
Or else what!? The board is a Facebook-created entity to police itself. Do any of us really believe that this board will punish the company or force it to make changes that are not in the company's own interest? If you believe that, we've got a bridge to sell you!
News By The Numbers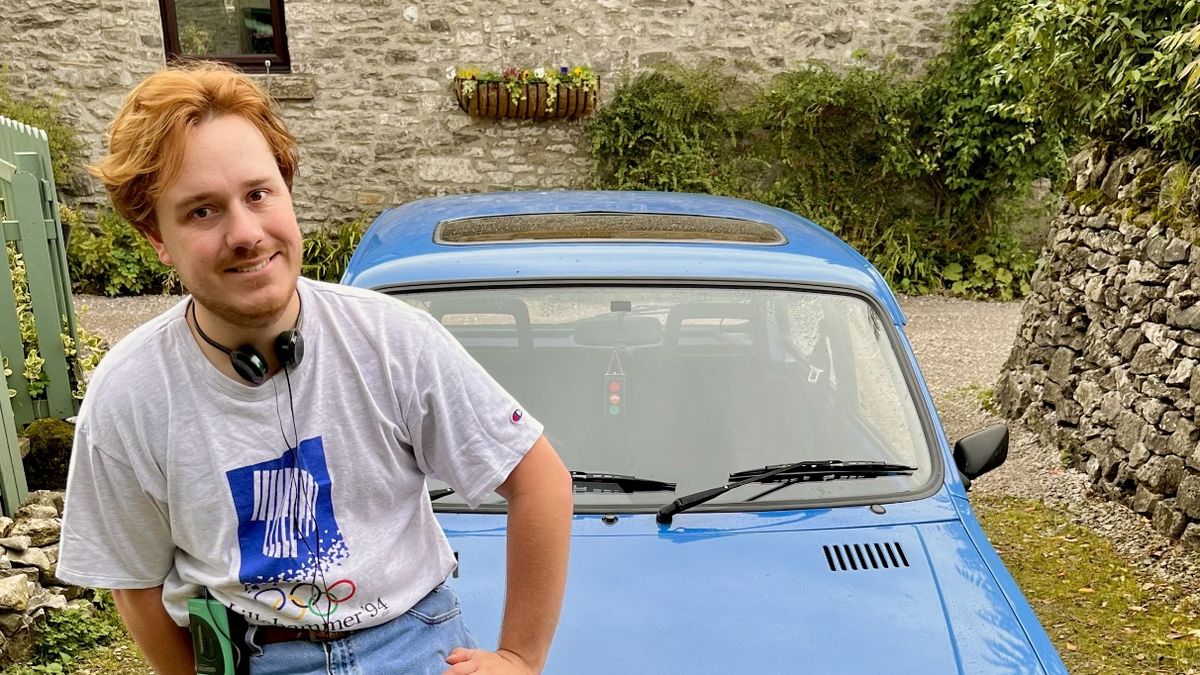 £5,000. That is how much a 23-year-old man from England spent decking out his life with 90s paraphernalia because he loves the style of the decade so much. He uses a Nokia phone, VHS tapes and a Windows '95 laptop.
10. That is how many intercontinental ballistic missile systems became inoperable due to alien intervention, according to a former American Air Force chief. Officer Robert Salas is about to go on record about his experiences in hopes that it will prompt Congress to investigate and hold public hearings on the matter.
5.6 million. That is how many women would have benefited from a law in Brazil to distribute free sanitary products to those in need. They will not benefit from this since President Jair Bolsonaro blocked the bill because he said it was "against the public interest."
27%. That is how much the production of barley was down this year in Canada alone due to the higher temperatures over the summer. This means that beer prices will be higher this year, a trend that goes far beyond the Canadian border.
Business on Top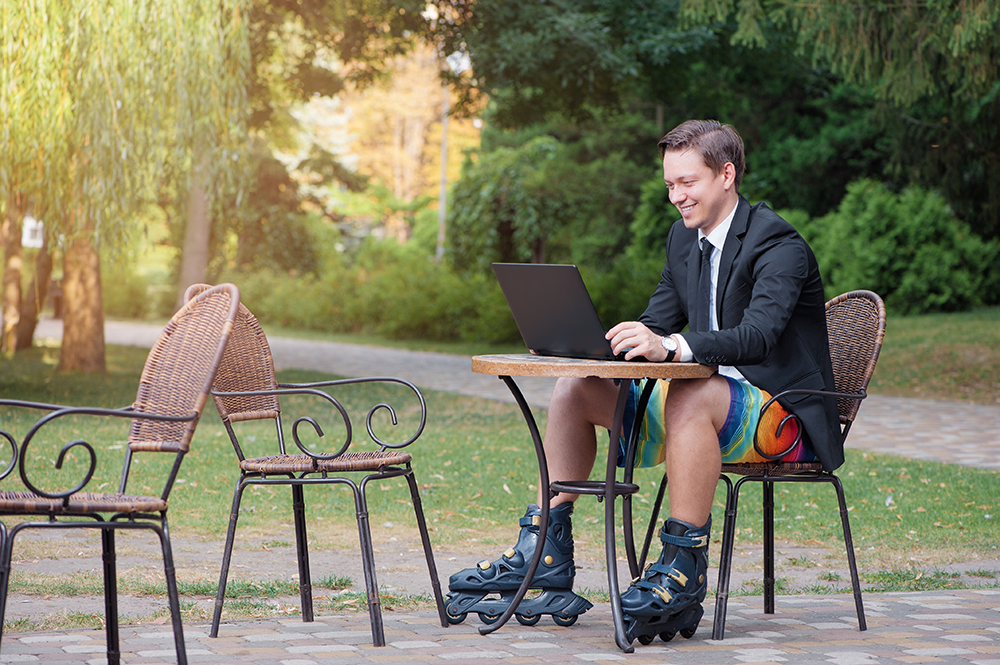 credit: adobe
Is the writing on the wall for the business suit? Sales of formal business wear are down 15% online and 72% in stores and Marks & Spencer announced that it will stop stocking suits in half of its 245 clothing stores.
Many businesses relaxed their dress codes before the pandemic and the rules have only become more lax since. Consumers' purchases prove it. Sales of casualwear are up 61%.
Business and casual clothes have merged into what experts call "Smartwear." The head of menswear and Marks & Spencer told the Telegraph that the store's "Smartwear" is now more focused on smart separates."
Today's Live Show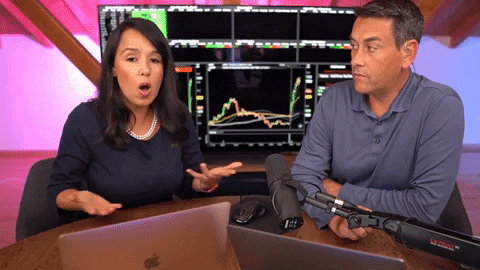 MORNING INVEST LIVE
Join us on today's live morning show. We'll be analyzing the shortage of just about everything and why it's not getting any better. We're also looking at why CEO's are getting bigger bonuses than ever before. All that and much more. Be sure to click here to set a reminder for our live show at 9 AM EST.
Share The Love
Become a friend of Morning Invest by sharing this newsletter with someone you love.
When you do, we don't just give you a pat on the back and say, "Well done old sport." We give you actual rewards that'll make everyone jealous.