| TOGETHER WITH | |
| --- | --- |
Happy Wednesday.
GIFs are now apparently only for Boomers, so we can all stop worrying about how to pronounce GIF.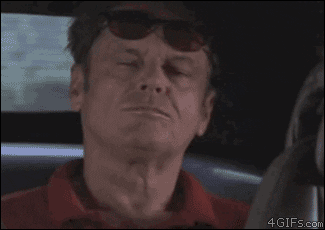 In Case You Missed It.
🗳 U.S. Senators began what could be a historic debate Tuesday on voting rights legislation, despite not having the 61 votes they need. Democrats are considering forcing the opposition to take the floor in an old-fashioned filibuster, leading to a simple majority vote.
🛢 Oil hit a seven-year high Tuesday amid brewing conflict in the Middle East.
🇮🇩 Indonesia officially has a new capital city, relocating it from Jakarta to Nusantara in less populated Kalimantan.
📉 On Goldman earnings and bond selloffs, U.S. stocks were down nearly 500 points Tuesday.
🇸🇩 Sudanese security forces killed at least seven people Monday during a protest against last October's military coup. The civilian-allied Sudanese Central Doctors Committee says Sudanese forces have killed at least 71 people since the October 25 coup.
⚖️ The U.S. House January 6 committee issued a subpoena to Rudy Giuliani Tuesday and three others involved in efforts to overturn the 2020 election.
🌋 Pictures from Tonga reveal the scale of the massive destruction caused by the volcanic eruption and subsequent tsunami in the Pacific nation Saturday.
🇫🇷 The French Sports Ministry says an unvaccinated Novak Djokovic will not be welcome at the French Open.
Poll of the Day: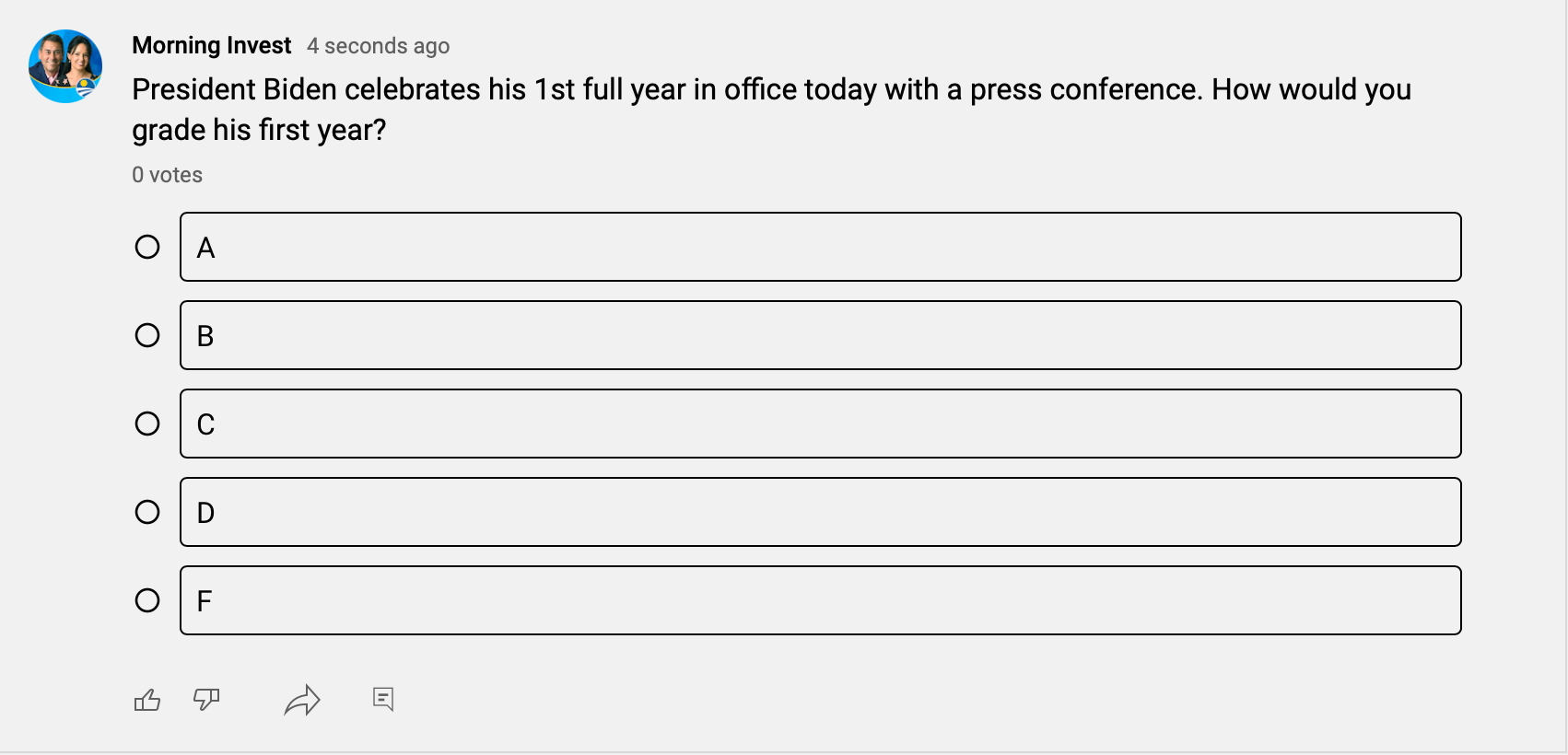 Covid Update:
| | | | |
| --- | --- | --- | --- |
| | Bitcoin | $41,552.57 | |
| | | | |
| --- | --- | --- | --- |
| | Ethereum | $3,081.67 | |
| | | | |
| --- | --- | --- | --- |
| | Cardano | $1.40 | |
| | | | |
| --- | --- | --- | --- |
| | Dow Futures | 35,368.47 | |
| | | | |
| --- | --- | --- | --- |
| | S&P Futures | 4,577.11 | |
| | | | |
| --- | --- | --- | --- |
| | Nasdaq Futures | 14,506.90 | |
*Stock data as of market close, cryptocurrency data as of 5:00 am ET.
Markets: The 10-year yield jumped to its highest level in two years yesterday, pushing stocks (especially the tech-heavy Nasdaq) lower. Oil jumped to a 7 year high. And Bitcoin continues its range bound moves between 40 and 45K.
Today's Live Show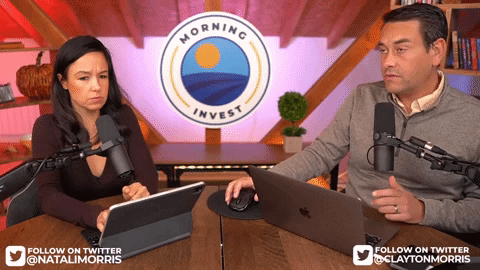 JOIN US AT 9AM EASTERN TIME
President Biden celebrates his first year in office today with a rare press conference. He'll need to answer some tough questions around Build Back Better, voting rights, Covid restrictions, and much more. We'll be analyzing his performance for year 1. All that and so much more. Join us at 9AM Eastern right here.
Lead: Drone Strikes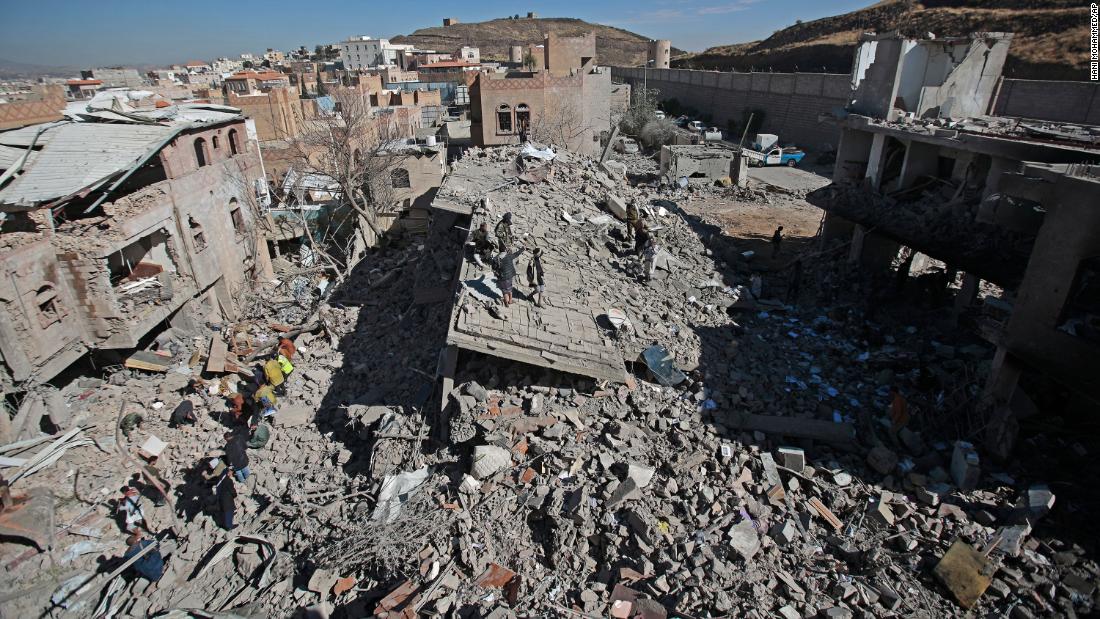 credit: cnn
Things were looking up in the Middle East, but drone strikes could send it all back down again.
Yemen's Iran-backed Houthi militants quickly took credit for a drone attack that killed three people Monday in Abu Dhabi. Saudi Arabia and the United Arab Emirates retaliated with airstrikes on Yemen's capital that killed at least 12.
Not only is this conflict likely to break down high-level talks and negotiations in the region, but the Houthi attack is also a demonstration that the militants are now capable of long-range attacks.
It's not clear if Iran helped the Houthis attack, but it looks like the country did supply the Houthis with drones. If Iran is found to be behind the attack, it could derail nuclear negotiations in Vienna.
America's Blood Shortage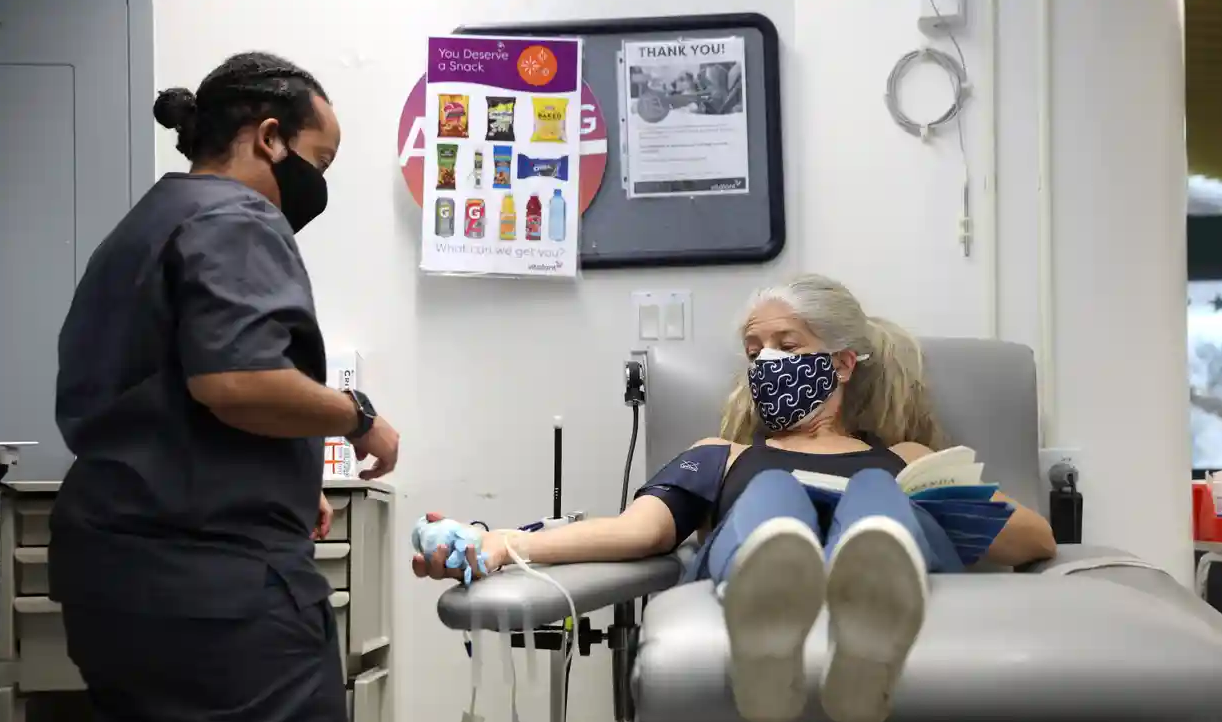 credit: getty
The U.S. is having a "national blood crisis," and we can't blame vampires this time.
We can and WILL blame Covid. The American Red Cross says the pandemic (plus weather and staffing shortages and mobile blood drive school cancellations) is why the country is experiencing the worst blood shortage in more than a decade.
The Red Cross, which supplies about 40% of U.S. blood, is the latest in a series of shortages throughout the globe. The problem has gotten so big that researchers are testing the possibility of blood substitutes for certain patients.
Another idea: get rid of stereotypes and let more people donate! The Red Cross opened up donation to gay men during the shortage in April 2020. They still have to wait three months after sleeping with a man, because… why again? Seriously, outdated non-science discrimination does not belong in this conversation.
For now, it's up to those who have the privilege and don't travel to donate blood, because the shortage could add to the Hunger Games-esque atmosphere the pandemic brought to hospitals. I signed up to exercise my privilege and donate as soon as I read this. And you can too!
Sponsor: Outlet Finance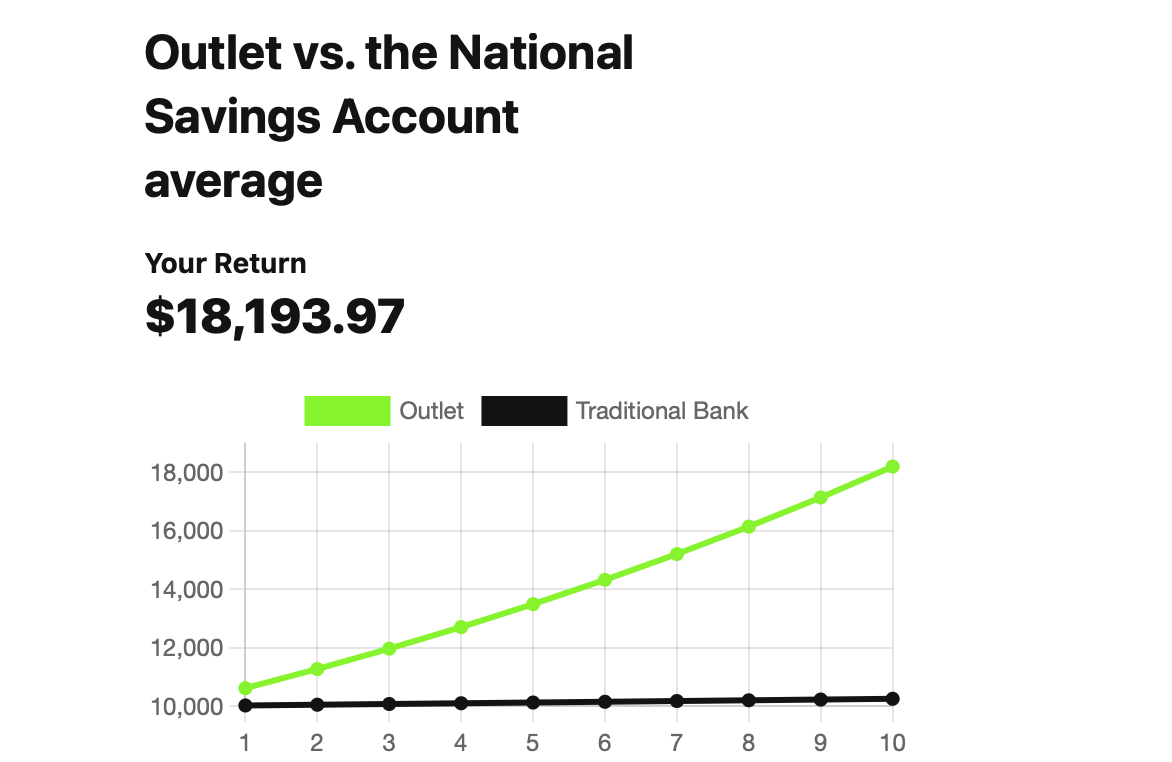 Outlet has an amazing savings account alternative with a 9% interest rate right now! Yes you read that correctly, 9%! Outlet is unique because your savings are backed by Ethereum, a cryptocurrency that trades at a much higher rate than anything you'd get in a local bank.
And the best part is you'll get free money in your account if you sign up for free right here with our special link. You can open an account with any amount of money you want. I started mine for only $100.
To take advantage of this amazing interest rate and get free money deposited in your account, sign up here for Outlet.
Spanx For Young Girls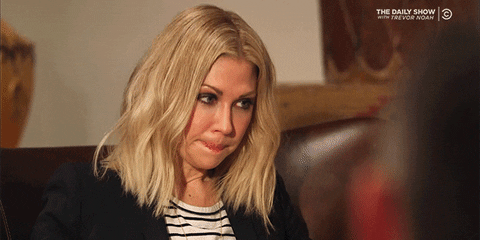 credit: giphy
Spanx are a miracle cure for looking great in the insane clothing women and femmes are "supposed to" wear. They help tuck the tummy and flaunt the booty while also smoothing over the fact that the whole idea of "supposed to" is part of a larger problem.
One Mississippi middle school wants to start that problem early. Last week, Southhaven Middle School sent a letter home titled "Why Do Girls Suffer from Body Image?"
Pushing aside the editor in me who shudders at that title, the letter discussed several reasons for body image ISSUES (sorry, the editor came back) and featured this at the end:
"We, the counselors of Southaven Middle School, would like to have an opportunity to offer some healthy literature to your daughter on maintain [sic] positive body image."
So the last part of the letter was the answer to the letter's title, yes? Girls/people suffer from body image issues because we encourage them to play into the stereotype, the expectations. That is what shapewear does. It is not for the person wearing it, not really. If the owner gets any kind of boost from wearing uncomfortable and possibly damaging shapewear, it's because they more accurately fit into society's ridiculous expectations.
Sorry. I will step off my soapbox now. But just to recap: Spanx for kids do not belong in this world.
News By The Numbers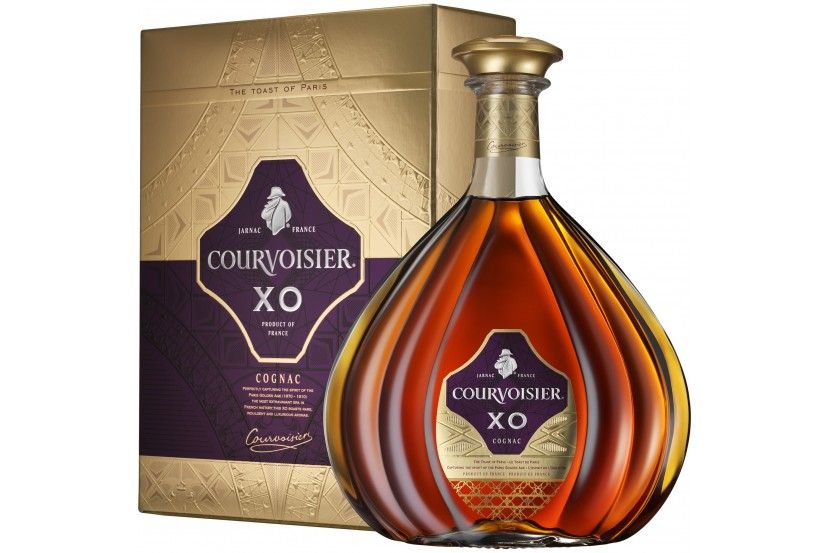 credit: google
31%. That is how much sales of cognac jumped last year, mostly because people in the U.S. and China have upped their alcohol game.
0.034%. That is how much China's population grew in 2021, the slowest pace since 1960.
1,000. That is how many clean energy startups BlackRock CEO Larry Fink thinks will secure billion-dollar funding, writing in his annual letter that the next 1,000 unicorns will be green.
$68.7 billion. That is how much Microsoft will buy Activision Blizzard, making it the third-largest gaming company in the world.
£285 million. That is how much the BBC will lose after the U.K. government voted to freeze its main source of funding. This will lead to canceled shows and services, and you can not call the midwife about this.
What's Trending?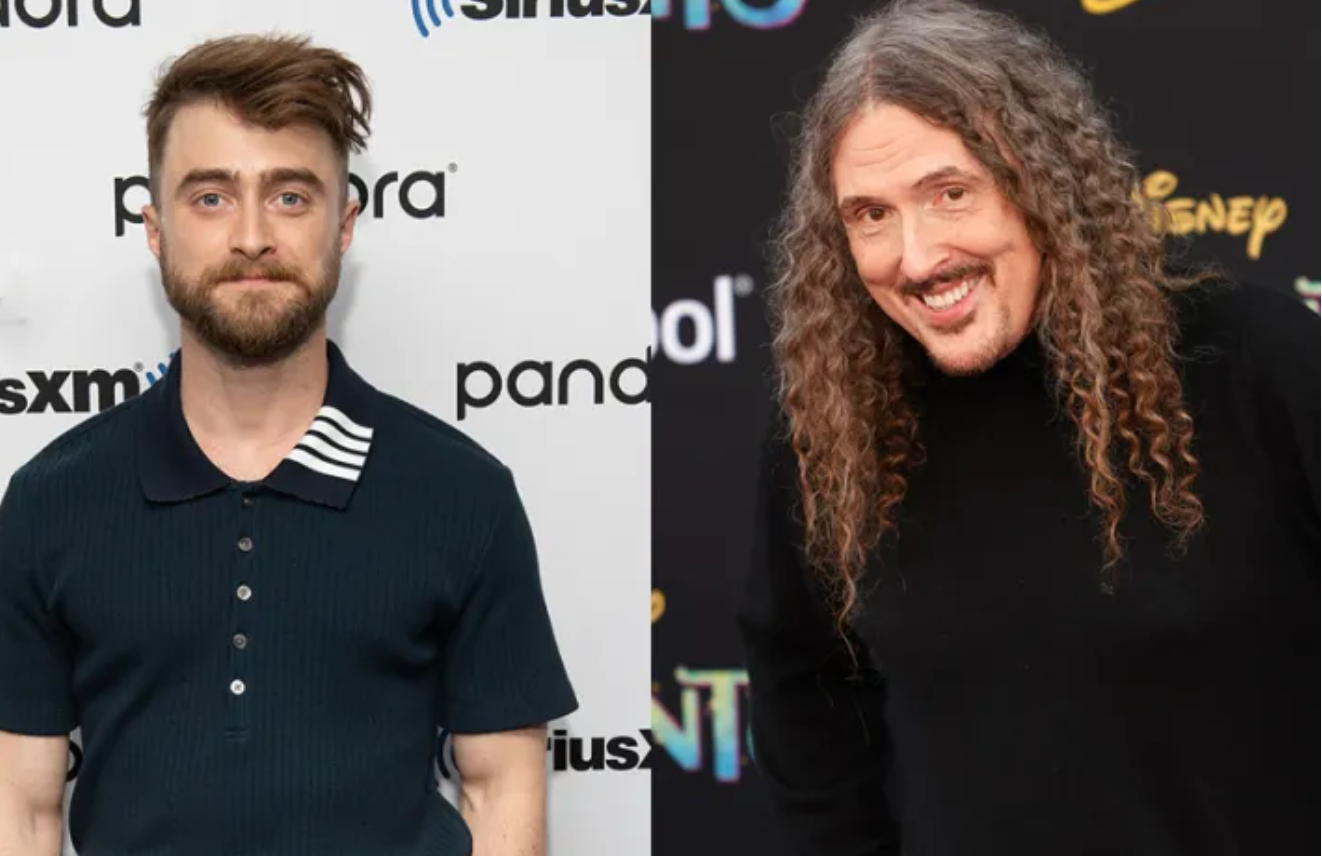 credit: getty
Daniel Radcliffe is trending because he will play 'Weird Al' Yankovic in the Roku-exclusive biopic "Weird: The Al Yankovic Story." Yankovik, who will co-write the film, says he has "no doubt whatsoever that this is the role future generations will remember [Radcliffe] for." 😂
How I Met Your Father is trending because the How I Met Your Mother sequel is now streaming on Hulu, and (some of) the kids are here for it.
USPS is trending because the U.S. is the most excited they've ever been about tests.
A.V. Club is trending because seven Chicago-based employees opted to take severance instead of moving to L.A. with no cost-of-living adjustment. These are seven of the employees with the longest tenure at the website.
Black Diamonds Are an ET's Best Friend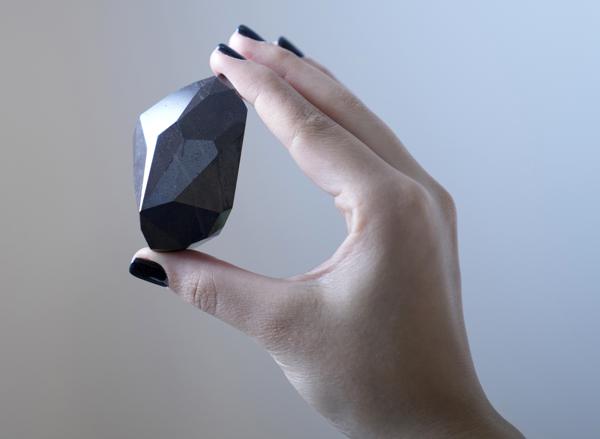 credit: ap
Next month, you could own a piece of space.
Sotheby's is set to auction a 555.55-carat black diamond that's (likely) from outer space. "The Enigma" will be up for grabs in February in London.
"With the carbonado diamonds, we believe that they were formed through extraterrestrial origins, with meteorites colliding with the Earth and either forming chemical vapor disposition or indeed coming from the meteorites themselves," Sophie Stevens from Sotheby's Dubai told The Associated Press.
The mysterious diamond is expected to go for at least five million British pounds, and the house plans to accept cryptocurrency. Mark your calendars!
Share The Love
Become a friend of Morning Invest by sharing this newsletter with someone you love.
When you do, we don't just give you a pat on the back and say, "Well done old sport." We give you actual rewards that'll make everyone jealous.