| TOGETHER WITH | |
| --- | --- |

Happy Thursday.
Good news! There now exists dog beds for humans. Why didn't I think of this?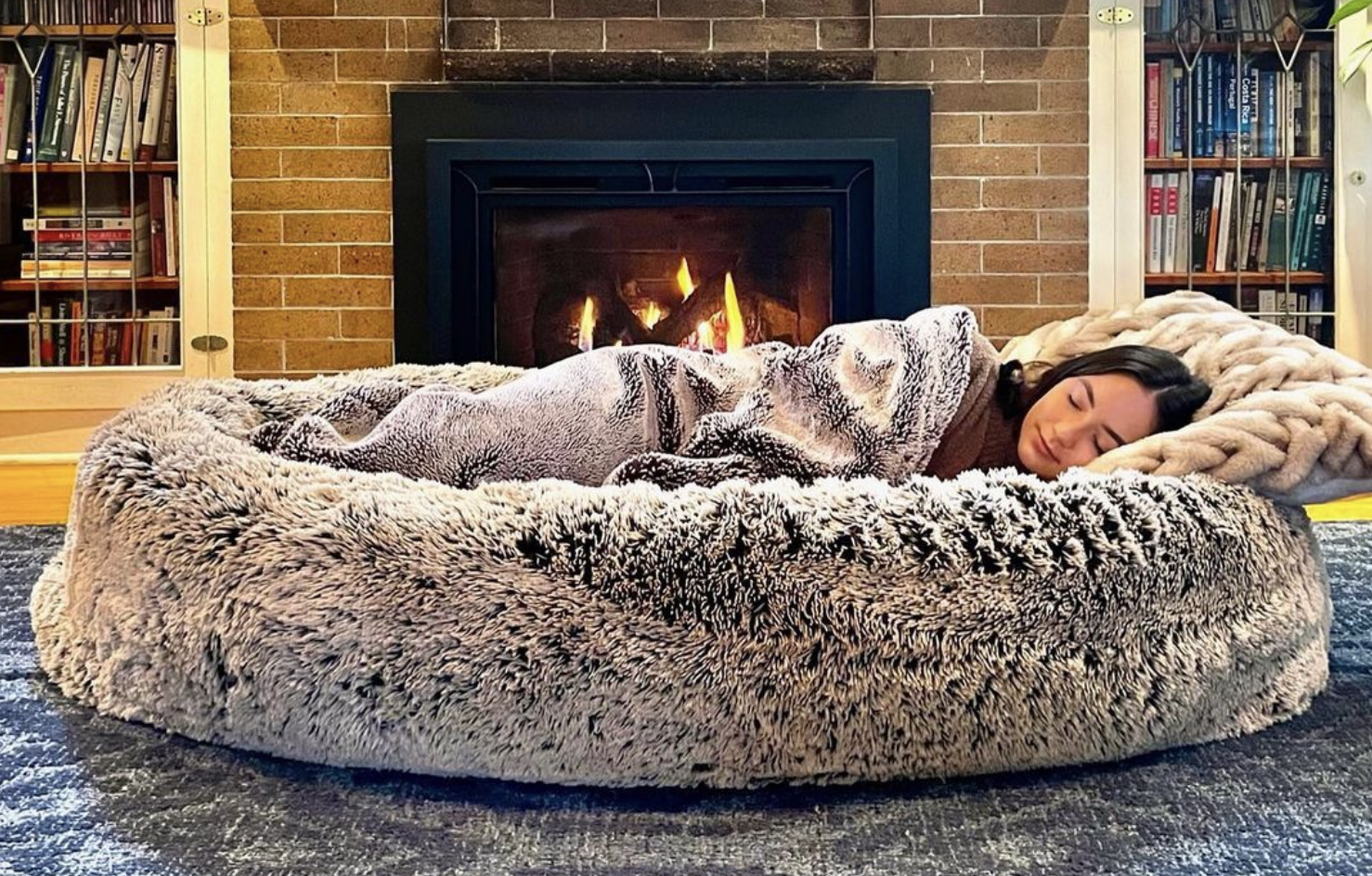 credit: weareplufl
In Case You Missed It.
🤦🏻‍♂️ British Prime Minister Boris Johnson's ethics adviser has resigned. No comment.
🇬🇧→🇷🇼 The UK was all set to deport asylum seekers to Rwanda but the first plane was stopped from taking off by a last-minute court decision.
🇺🇦 The leaders of France, Germany, Italy and Romania shared a train to Kyiv in support of Ukraine today. Oh those Europeans and their efficient train travel.
📈 U.S. mortgages reached the highest rate levels since 2008. The average 20-year fixed-rate mortgage is 5.65%.
Coronavirus Update: 😷
Dr. Fauci has tested positive for Covid.
The FDA has voted to authorize Covid boosters for children as young as 6 months old despite studies with shockingly small sample sizes and studies showing that the majority of children already have Covid antibodies.


| | | | |
| --- | --- | --- | --- |
| | Bitcoin | $21,783.36 | |
| | | | |
| --- | --- | --- | --- |
| | Ethereum | $1,172.52 | |
| | | | |
| --- | --- | --- | --- |
| | Cardano | $0.5038 | |
| | | | |
| --- | --- | --- | --- |
| | Dow | 33,668.53 | |
| | | | |
| --- | --- | --- | --- |
| | S&P | 3,789.99 | |
| | | | |
| --- | --- | --- | --- |
| | Nasdaq | 11,099.16 | |
*Stock data as of market close, cryptocurrency data as of 5:00am ET.


The Lead: Interest Rates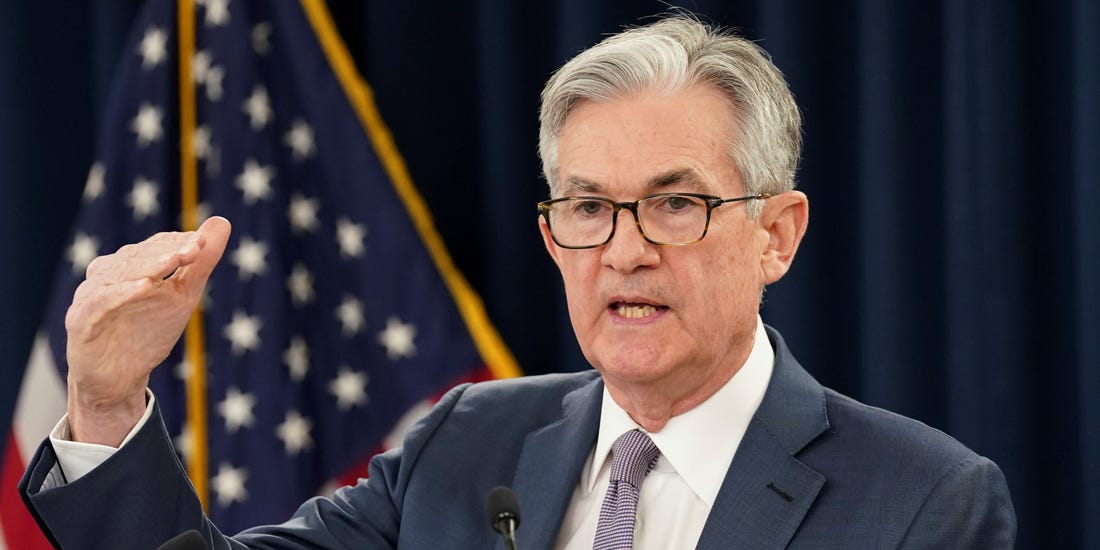 credit: getty
The Federal Reserve raised interest rates by 0.75% on Wednesday, which is the biggest rate hike since 1994. Desperate times and desperate measures. That is where we are, folks.
Last year the Fed said that it would only make 0.25% increases at a time but the market did not wait for those corrections. Inflation is higher than expected and oil prices are astronomical. The government has been on a spending spree, buying what it wants with borrowed money, while citizens cannot do the same. This is textbook inflation case, although President Biden disagrees.
In order to slow markets, the Fed instated a faster rate hike in hopes of slowing down the movement of money.
We haven't seen the end of this. Experts say that rates will increase to at least 3% by the time the clock strikes New Year's. The stock market liked this move and jumped out of bear territory after a five-day losing streak.


The Saudi Flip Flop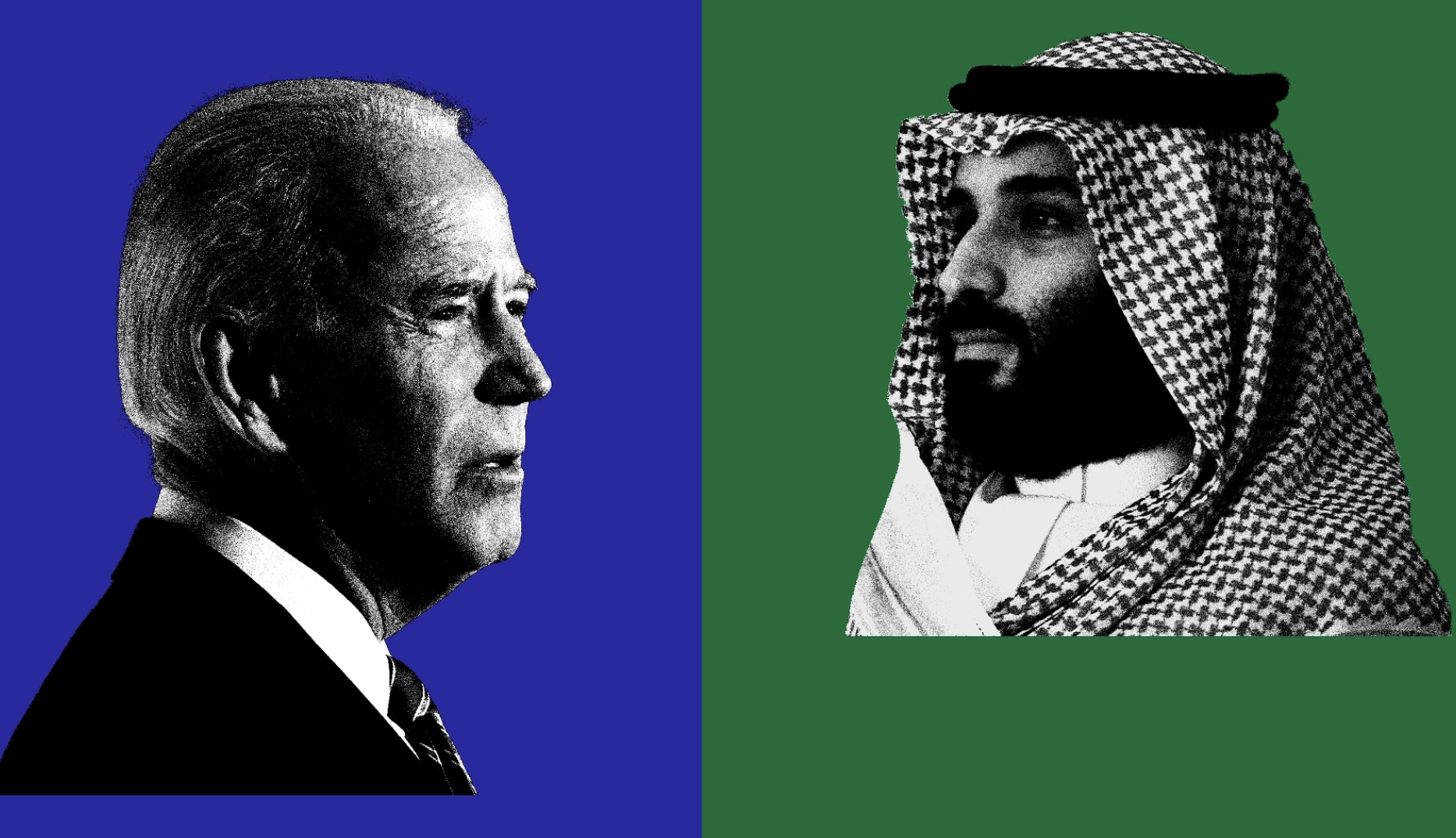 credit: getty the atlantic
Why is President Biden breaking his campaign promise to go to Saudi Arabia after saying he was committed to making the country a pariah? Money, that's why.
The President will meet with the King of Saudi Arabia and presumably the Crown Prince Mohammed Bin Salman, known as MBS. The CIA and other intelligence have accused MBS of ordering the brutal killing of Saudi-born journalist Khamal Khashoggi.
So why this turnabout?
Because the U.S. wants Saudi Arabia to produce more oil and the U.S. wants to prevent Saudi Arabia from selling oil to China in yuan.
In February, President Biden asked Saudi Arabia to pump up the volume, so to speak, and King Salmon said no. At the same time, Saudi began serious talks to start selling oil to China in yuan. This would promote the yuan-denominated futures contract known as the petroyuan and the U.S. reaaaaaaaaaalllly does not want that. The U.S. dollar became the world's default currency based on oil when Saudi Arabia convinced other countries to buy and sell on the dollar. What if they do that again but this time for the yuan?
Given this fear, is it any wonder that President Biden is willing to weather some bad press calling him out for breaking a campaign promise?


Get a FREE Audiobook Today
I've been an Audible member for over 10 years and I can't think of a subscription service I've gotten more use from.
I take long walks with Grover listening to great business, fiction, and self-help books right on my iPhone. I've listened to hundreds of audiobooks over the years and research shows us that listening to books leads to higher comprehension than reading alone.
Audible's newest plan, AudiblePlus gives you full access to a huge Plus Catalog. Now you can listen to all thousands of popular audiobooks, original entertainment, and podcasts — all ad-free. They even have guided fitness, meditation and sleep training classes.
The best part is that readers of our newsletter will get a FREE month to try it out and listen to as many audiobooks as you want. Yes FREE. Just visit Audible.com/Invest to text the word "redacted" to 500-500 on your cell phone.


Sorry You're Not Welcome Here, Unless…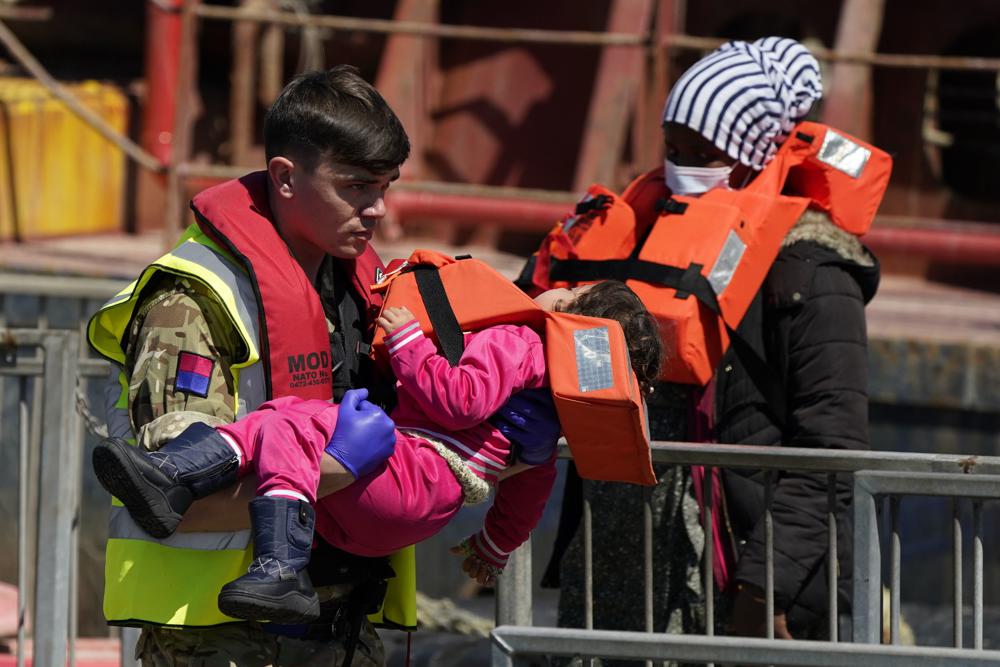 credit: ap
The United Kingdom was all set to start deporting asylum seekers to Rwanda but the first plane to do so did not take off as scheduled on Tuesday. The flight was canceled after the European Court of Human Rights intervened.
Earlier this year, Britain enthusiastically announced that it would start sending any refugees to Rwanda where they would be well cared for due to support from the U.K. government. The government was thrilled about this plan but human rights groups weren't. The Church of England has called this policy "immoral" and even Prince Charles has spoken out against it and Royals are not supposed to ring in on politics.
Double standard
Britain has seen a massive influx of refugees from Syria, Afghanistan, Sudan, Iraq and Yemen and the government is struggling to keep up with the immigration. But it doesn't seem to have a problem for Ukrainian refugees. In fact, the government has a Homes for Ukraine scheme that processes visa applications with sponsorship and there is no limit to how many people can use it. According to the UK's own website on this program, "There will be no limit or cap on the sponsorship route. The UK will welcome as many Ukrainians as wish to come and for whom there are sponsors. This is a huge humanitarian crisis, and we are urging the British public to come forward and help where they can."
If we go by the numbers, the humanitarian crisis in the aforementioned countries is a bigger "humanitarian crisis" than the one in Ukraine and people from those places have been waiting for Visas for years. So why send them to the back of the line or ship them somewhere else while processing Ukrainians right in front of them?
If Britain had not left the European Union, it could have sent asylum seekers back to the first EU country that they safely arrived in but, Brexit. The UK can no longer do that so they cooked up this Rwanda scheme instead. It does indeed seem like bad form, as the English would say.


Japan Cracks Down on Free Speech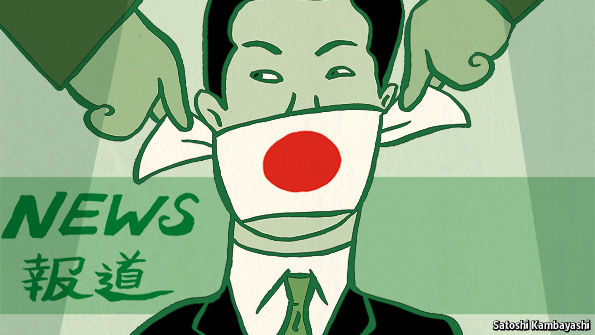 credit: satoshi kambayashi
It is now against the law to be mean online in Japan. A new law makes "online insults" punishable with jail time!
And the entire internet has gone silent in Japan ever since…
Well, not yet but just imagine! The law was passed on Monday and it gives authorities the power to punish online meanies with a fine of up to ¥300,000, which is about $2,870 plus a maximum of one year in jail.
Insults are defined as "publicly demeaning someone's social standing without referring to specific facts about them or a specific action." So you can say that you don't like that so-and-so did such-and-such but you cannot say that so-and-so is terrible without context.
Sure this is polite but it is also a chilling hindrance to free speech.


News By The Numbers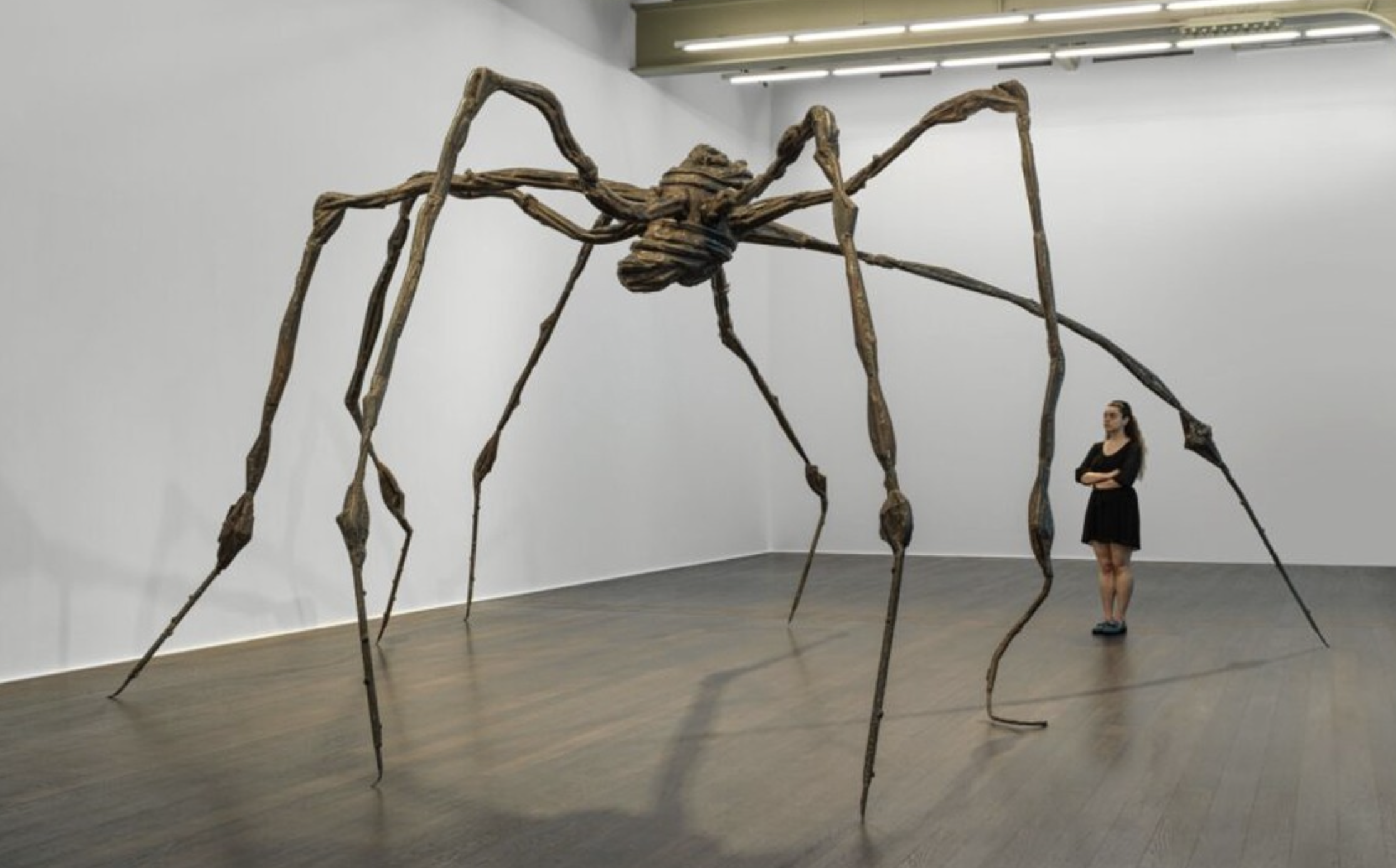 $40 million. That is how much this sculpture of a giant spider sold for at an art gallery in Switzerland.
930,000. That is how many abortions took place in the U.S. in 2020, up from 862,000 in 2017, according to a new report. That puts the abortion rate at about 1 out of every 5 pregnancies.
2.9 million. That is how many Ford vehicles are being recalled due to a problem with them not shifting into the correct gear and moving in unintended directions.
27. That is how many members of the House of Representatives voted against police protection for Supreme Court justices. All of them were Democrats. The bill passed anyway. It was passed last month in the Senate so it now heads to the President's desk.


What's Trending?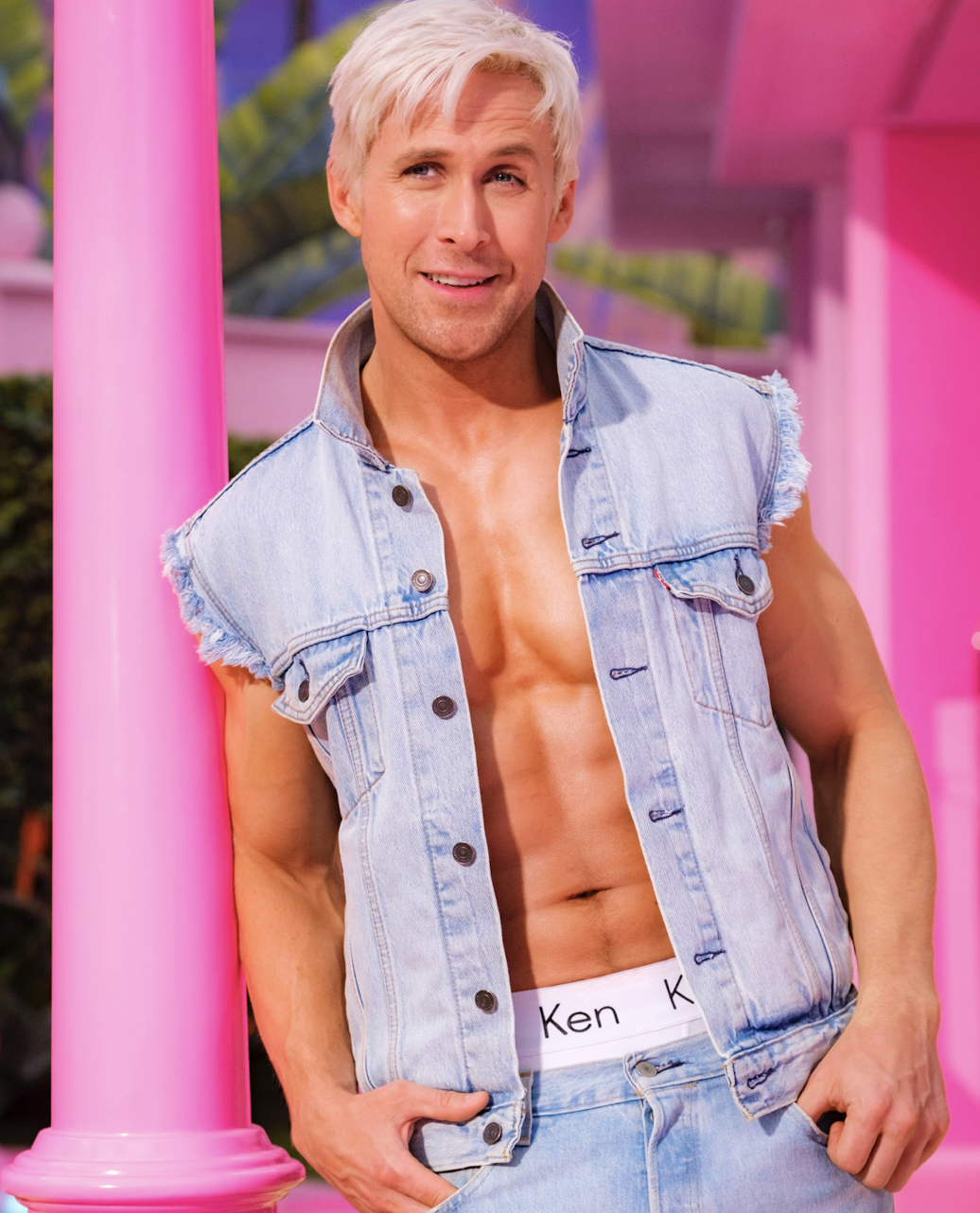 credit: twitter
Ryan Gosling is trending because pictures of him as a Ken doll have been released for an upcoming Barbie film. Thoughts?
Vince is trending, referring to WWE CEO Vince McMahon. New reports are that the WWE board is looking into a no-longer-secret $3 million payout to a former employee with whom McMahon allegedly had an affair.
Ezra Miller is trending because the actor has been sought by authorities that want to serve him with court documents and Miller is nowhere to be found. Miller deleted his Instagram account after posting images taunting authorities about not being able to find them. Speculation is high that the actor will be recast as The Flash shortly. I vote for Grant Gustin who's played The Flash for 9 years already! Come on, seriously.
Beyoncé is trending because she revealed a release date for a new 16-song album called "Renaissance." It comes out in late July.
Zendaya is trending because she shut down rumors that she is pregnant with Spider-Man's baby. Errr, Tom Holland's baby.


Share The Love
Become a friend of Morning Invest by sharing this newsletter with someone you love.
When you do, we don't just give you a pat on the back and say, "Well done old sport." We give you actual rewards that'll make everyone jealous.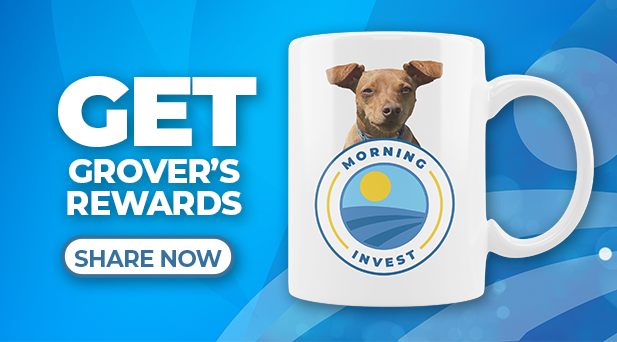 Or copy & paste your referral link to others: