| TOGETHER WITH | |
| --- | --- |
Happy Wednesday.
Today is International Sloth Day. You're welcome.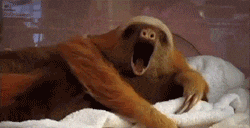 In Case You Missed It.
🌎 The UK unveiled its plan to achieve net-zero emissions by 2050. Among other things, it's going nuclear.
🇦🇫 An IMF report found that Afghanistan's GDP could shrink as much as 30% under the Taliban.
🩸Two blood pressure medications, Irbesartan and Hydrochlorothiazide, have been recalled because they might cause cancer. If these are your meds, maybe give your doctor a call.
🍎 Apple has a new polishing cloth for its products that will cost you $19. Because it's official.
📺 CNN's John King revealed he has multiple sclerosis live on his show "Inside Politics."
⚖️ The House Select Committee approved a scathing contempt report against Steve Bannon for defying a subpoena in the Jan. 6 investigation. It now goes before the full House for approval.
Coronavirus Update: 😷 Total confirmed cases as of noon ET on Tuesday: 45,059,288 — Total deaths: 726,439
| | | | |
| --- | --- | --- | --- |
| | Bitcoin | $64,003.01 | |
| | | | |
| --- | --- | --- | --- |
| | Ethereum | $3,863.85 | |
| | | | |
| --- | --- | --- | --- |
| | Cardano | $2.12 | |
| | | | |
| --- | --- | --- | --- |
| | Dow | 35,457.31 | |
| | | | |
| --- | --- | --- | --- |
| | S&P | 4,519.63 | |
| | | | |
| --- | --- | --- | --- |
| | Nasdaq | 15,129.09 | |
*Stock data as of market close, cryptocurrency data as of 5:00 am ET.
Markets: Bitcoin and Ethereum enjoyed a big day with a lot of green candles. Netflix smashed earnings projections on the back of the South Korean hit "Squid Game".
The Lead: Powell's Death and The Vaccine Debate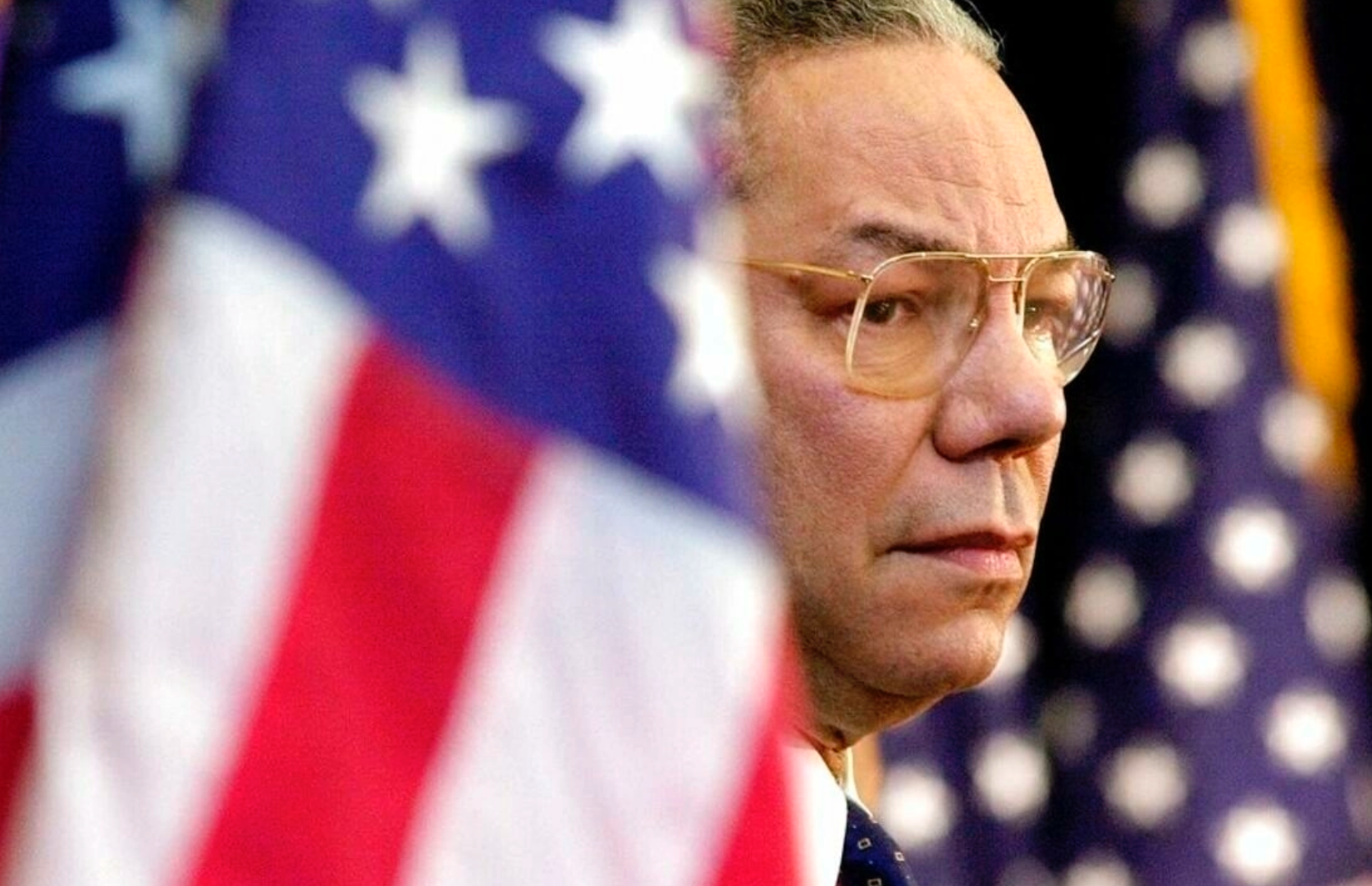 credit: ap
Former Secretary of State Colin Powell passed away on Monday, and his death is testing the already tense Covid waters. He was fully vaccinated, yet died of Covid complications.
He was also 84. And immunocompromised.
The high-profile death has experts and the White House on the defensive, arguing against anti-vaxxers who say this proves the vaccines don't work. HHS adviser Ian Sams took to Twitter: "Please don't let the death of an American icon become fodder for anti-vax forces that are putting untold millions in danger. Vaccines work. They prevent bad outcomes. They (like all vaccines) are not 100%, especially among older people with underlying/complicating health issues."
General Colin Powell suffered from multiple myeloma, a blood cancer that's one of the immunocompromised conditions experts warned from the start could make vaccines less effective. Powell's wife Alma also had Covid, but she recovered.
The risks of breakthrough infections are very low, though they are a danger because–oh, yeah–'Rona rules the world.
CONFORMING LOAN

Program

Rate

Change

APR

Change

30 year

2.89%

0.01%

2.95%

0.00%

15 year

2.12%

0.01%

2.22

%

0.01%
Bitcoin's Coming Out Party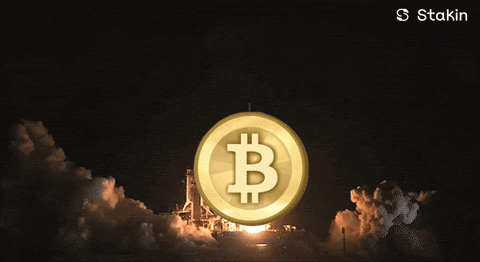 credit: giphy
The first-ever bitcoin futures ETF launched yesterday, offering a new way for investors to jump on the bitcoin train.
The ProShares Bitcoin Strategy ETF (BITO) jumped 3% when trading began Tuesday, and it continued to do well throughout the day.
Investors were hoping for a fund that tracks physical bitcoin, but the Proshares Bitcoin ETF website states: "The fund seeks to provide capital appreciation primarily through managed exposure to bitcoin futures contracts. The fund does not invest directly in bitcoin."
Get Two Free Stocks with Webull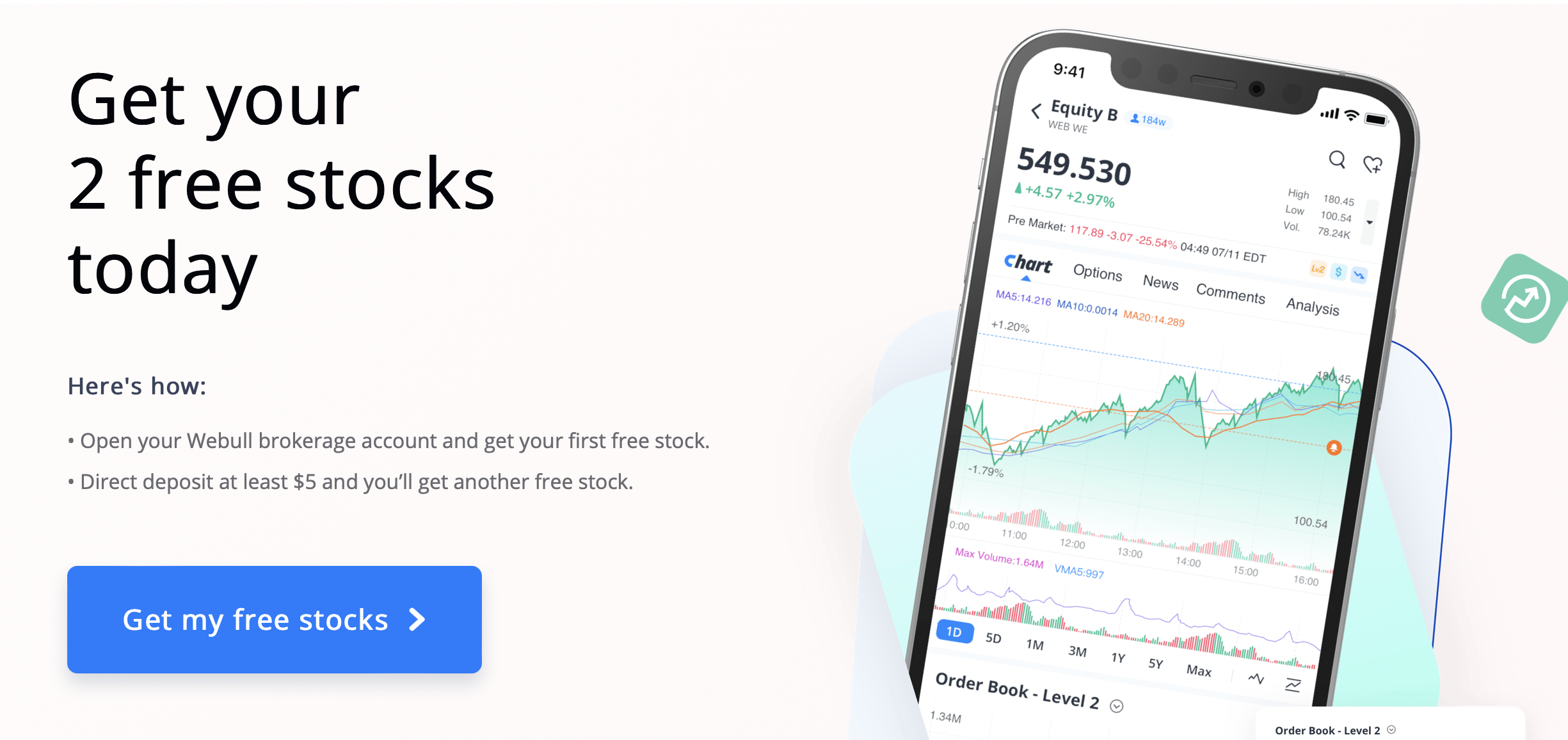 Webull is giving away thousands of dollars in free stock.
Right now, new users will be receiving a free stock just for opening a Webull account; and then you'll grab another stock valued at $8-$2000 for making an initial deposit of $5 or more. Click here to get started.
The reason they're rolling out this promotion is that they're launching their new fractional shares program. That means you can buy a portion of a more expensive stock. Instead of buying one Apple stock for $133 dollars, you can buy as little of Apple, or any other stock, you'd like.
Simply click here and start an account. Even if you never do anything else with the account you still get that free money.
With Webull you can invest in thousands of companies using their trading tools and analytics to create your own financial portfolio. And the best part is $0 commissions and no deposit minimums. I remember when I used to pay $6 per trade with some other companies. Not any more thanks to Webull.
Sign up today and get your free stocks. Thanks, Webull.
Instagram Believes The Children Are Our Future, Teach Them Well And… (sorry Whitney)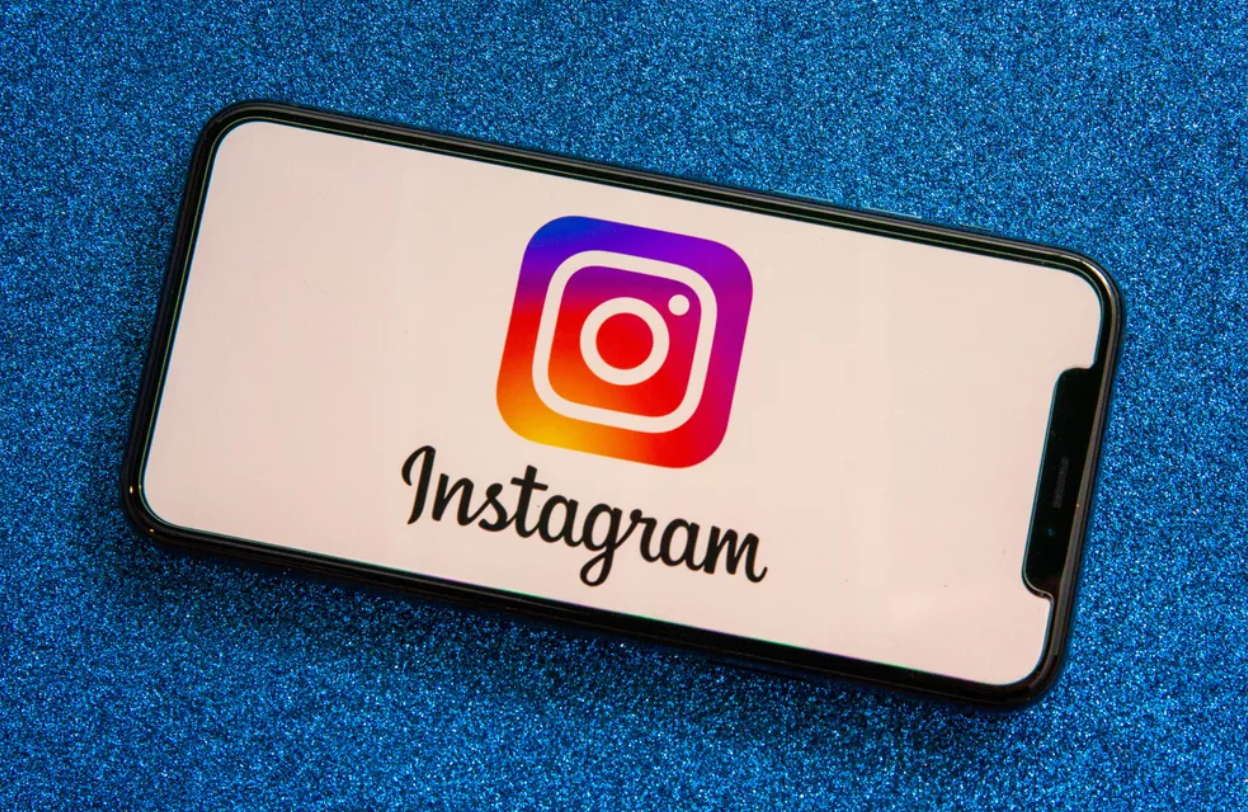 credit: cnet
Instagram believes the children are our future, and they're spending a whole lot of money to keep them interested. As an internal marketing memo from last October put it, "If we lose the teen foothold in the U.S. we lose the pipeline."
A New York Times report shows that the company started spending most of its worldwide marketing budget on teens starting in 2018. This year, that budget is $390 million.
Facebook, which owns Instagram, lost teens a while ago. Only about half of the teenagers surveyed in 2018 said they used the platform. Huh–the same year as Insta's marketing strategy changed.
Keep in mind, this is the same Instagram (and Facebook) everyone is watching after whistleblower Frances Haugen leaked documents showing that both companies are fully aware of the harm they cause teenagers. Just a helpful reminder in case this news didn't seem so awful.
I'm Namaste Home Next Time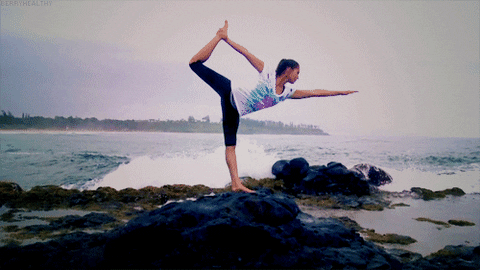 credit: giphy
Yoga out on the ocean. Sounds nice, right? The white noise of waves, the fresh air, the birds. Just make sure to bring an anchor to go with those asanas.
A yoga instructor in Japan took four students out for a class on the water by Chigasaki Fishing Port, south of Tokyo. The group meditated on paddleboards right there in the big blue. But when they opened their eyes, they were supremely lost at sea.
The group was towed to shore before things got too scary, but I assume the group did not find the peace they were looking for.
Japanese netizens weighed in:
"Of course you would stray off course while meditating on top of the board on the ocean with no one to stop you. I hope this was an enlightening experience."
"It's fine if it's your hobby but you have to be careful not to put others in danger. Meditation on the ocean could be fatal."
"Maybe you shouldn't meditate on the ocean?"
News By The Numbers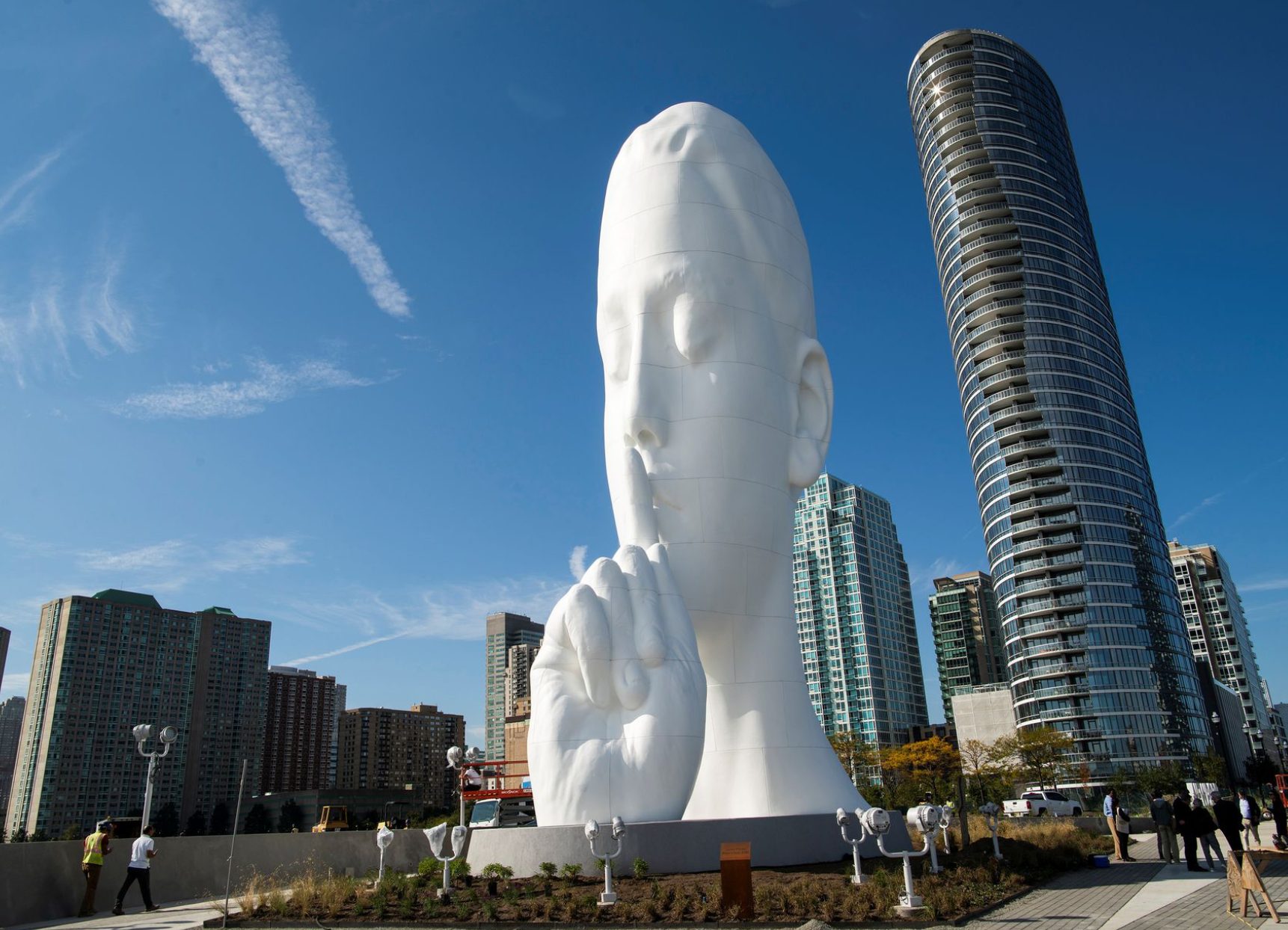 credit: reuters
80 feet. That is how tall artist Jaume Plensa's new statue in New York is. It's called "Water's Soul" and the woman's head shushes people from its spot along the Hudson River.
Over 50. That is how many people spoke at a school board meeting in Southlake, TX in reaction to a district administrator's comment telling teachers to include "opposing" views of the Holocaust.
4,000. That is how many Palestinians in the West Bank were given residency status by Israel. Over 30,000 Palestinians remain undocumented in the region.
150,000 square meters. That is the size of Saudi Arabia's planned "extreme theme park" located on a converted oil rig. Saudi Arabia's Public Investment Fund will pay for "The Rig," tweeting it loud and proud as "the world's first tourism destination inspired by offshore oil platforms."
Santa Is Coming Back To Town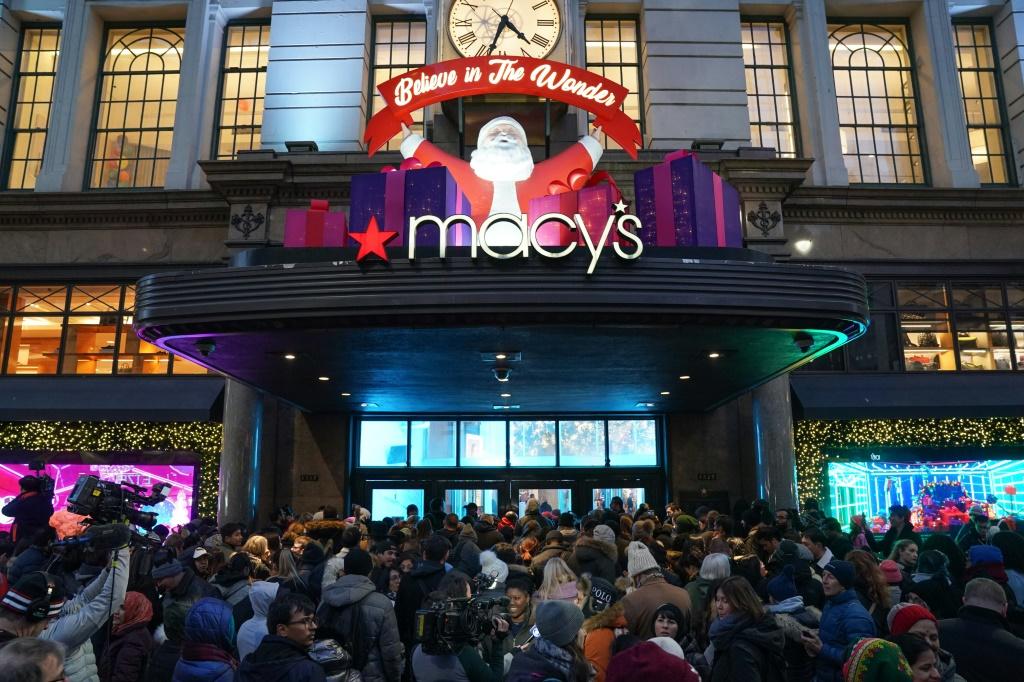 credit: afp
Yes, it's too early for anything Christmas, but Santa is coming back to Macy's! …as long as you can get an appointment.
Macy's announced that Santa will make his triumphant return to its New York, San Francisco, and Chicago locations. He sat last year out because he didn't want to catch Covid.
Santa knows Covid is still here, though, so the department store is requiring appointments for those Santa meltdowns.
According to the website: "With the health and safety of our staff and guests as our top priority, a team of dedicated elves have taken several steps to produce an experience that is fun, whimsical, and one that will create cherished memories long past the season."
One Covid plus: the store is continuing the virtual Santaland experience they began last year for those who can't get to the store. Both in-person and virtual Santaland experiences are free.
Share The Love
Become a friend of Morning Invest by sharing this newsletter with someone you love.
When you do, we don't just give you a pat on the back and say, "Well done old sport." We give you actual rewards that'll make everyone jealous.