| TOGETHER WITH | |
| --- | --- |
Happy Friday. And a Happy 64th Birthday to Burger King's Whopper! Reward members get to celebrate with two days of $0.37 Whoppers starting today. That was the Whopper's original price when it first came into the world in 1957. Inflation is such a pain.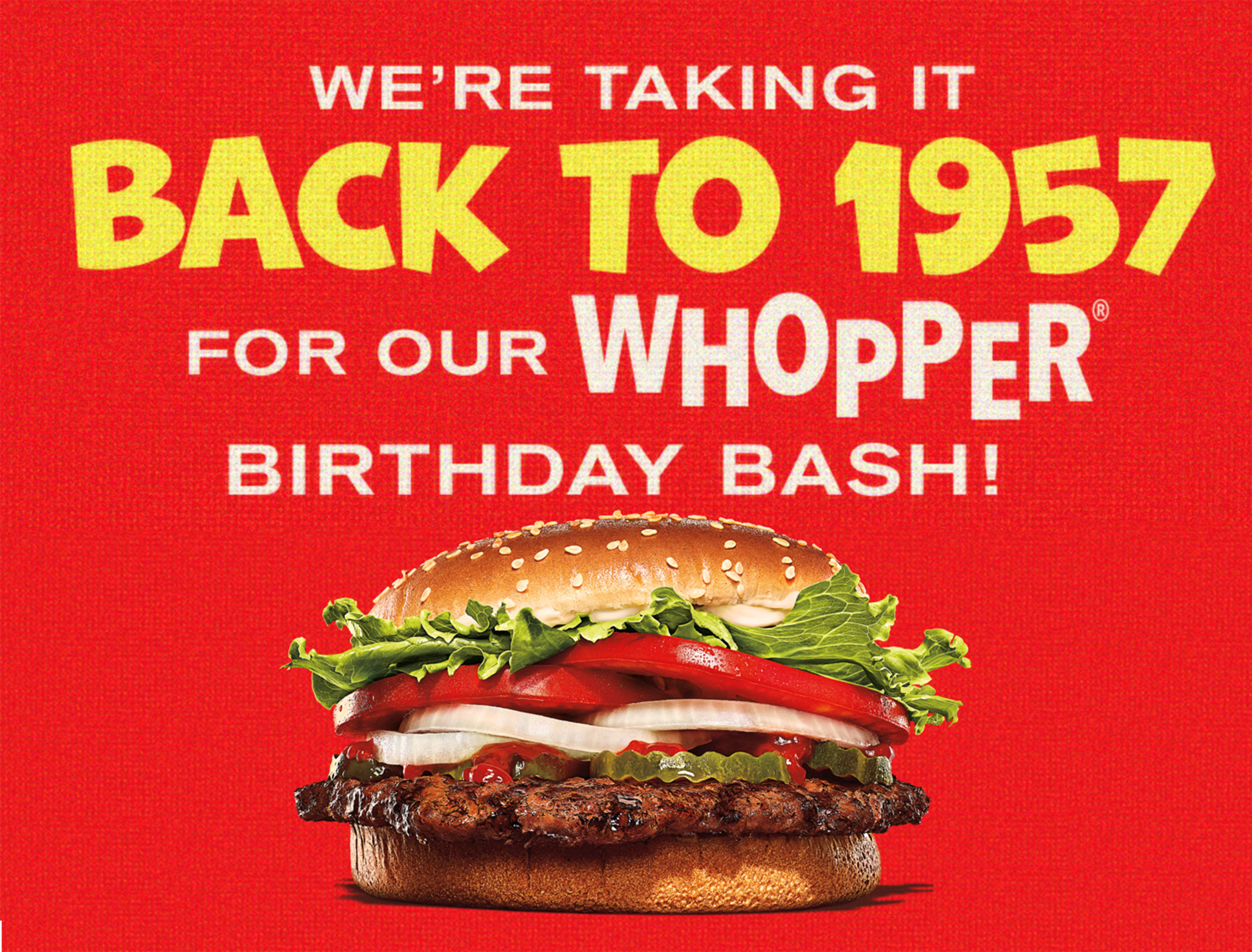 credit: today
In Case You Missed It.
⚾️ Major League Baseball owners locked out players after the collective bargaining agreement expired Wednesday night. The sport is in the off-season, but February spring training and opening day in March could be on the line.
🚨 The Trump-era 'Remain-in-Mexico' program will start up again Monday after a court order and an agreement between the U.S. and Mexico. The policy forces people seeking asylum in the U.S. to stay in Mexico while awaiting their court date.
🇬🇧 This year's Trafalgar Square Christmas tree is up in London and everyone is wondering why it's looking so rough. The tree explained on Twitter that half of its branches are "social distancing."
🎾 The World Tennis Association suspended all tournaments in China and Hong Kong Wednesday because it is not convinced that player Peng Shuai is okay after she went public with allegations of sexual assault.
Coronavirus Update: 😷 Total confirmed global cases as of 12:15 p.m. ET on Thursday: 263,750,379 — Total deaths: 5,228,635 — Total vaccine doses administered: 8,072,860,941
| | | | |
| --- | --- | --- | --- |
| | Bitcoin | $56,891.24 | |
| | | | |
| --- | --- | --- | --- |
| | Ethereum | $4,583.26 | |
| | | | |
| --- | --- | --- | --- |
| | Solana | $236.72 | |
| | | | |
| --- | --- | --- | --- |
| | Dow | 34,639.79 | |
| | | | |
| --- | --- | --- | --- |
| | S&P | 4,577.10 | |
| | | | |
| --- | --- | --- | --- |
| | Nasdaq | 15,381.32 | |
*Stock data as of market close, cryptocurrency data as of 5:00 am ET.
Markets: The major stock market indexes all shot upward from a bad Wednesday, led by travel and hospitality stocks. In Crypto, Cardano, Solana, and Terra all posted huge gains.
The Lead: Keeping The Lights On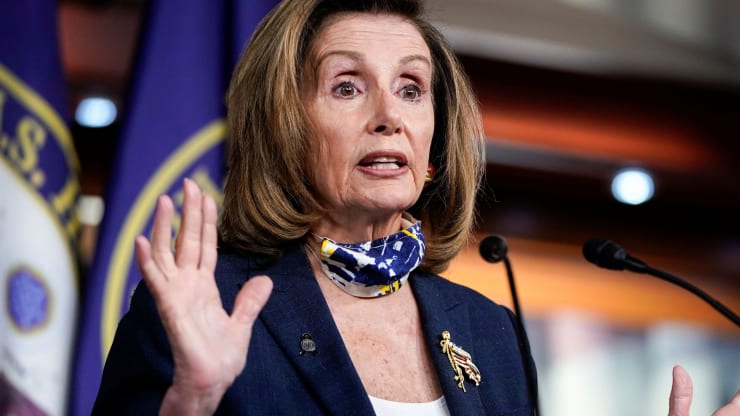 credit: getty
The U.S. House reached a short-term deal Thursday that could help avoid the government shutdown scheduled to happen today. Maybe.
There's still a chance Senate conservatives will make good on their threat to shut it all down in order to protest President Biden's vaccine-or-test mandate for large employers.
The stop-gap deal continues current funding until February 18. Plus, House Democrats managed to secure a $7 billion increase to aid Afghan refugee resettlement.
Even if this goes through and the Senate doesn't hold the government hostage, the U.S. could be back here again in February.
The Real Star Wars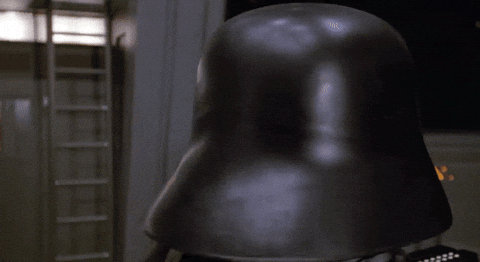 credit: giphy
A now time now, in a galaxy here, here, here…
That's right, there could be a star war brewing in the now-times. But a very quiet one that involves satellites that DO NOT exist and technology that no one has ever heard of.
Many could have seen this coming when President Trump made Space Force a thing in the U.S. in December 2019. David Thompson, Vice Chief of Space Operations, spoke to The Washington Post and scared the pants off everyone:
"The threats are really growing and expanding every single day. And it's really an evolution of activity that's been happening for a long time," Thompson said. "We're really at a point now where there's a whole host of ways that our space systems can be threatened."
Details are sparse because everything is secret, but China and Russia are apparently attacking U.S. satellites "every single day." The attacks are what the VP of Space Ops calls "reversible," so officials don't think it's worth blowing all the secrets to show how hard the U.S. can retaliate. As former Deputy Assistant Secretary of Defense for Space Policy Douglas Loverro said, "It's really difficult to go ahead and justify how you might attack somebody's homeland if they've taken out a satellite that you don't even admit exists."
Even so, it seems like the U.S. and allies are readying their blasters, preparing to retaliate pretty hard. Like, "I am your father" hard.
Add Points To Your Credit Score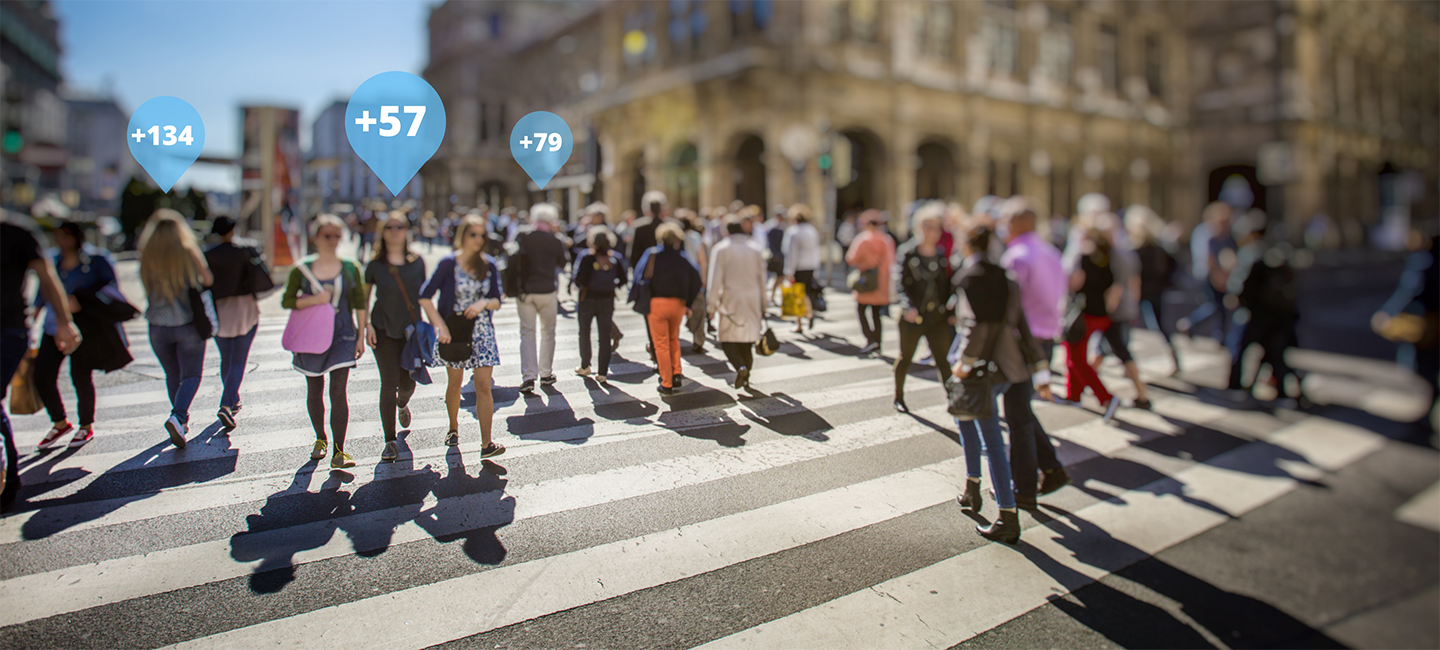 Did you know that the average American has 97 points they could add to their credit score — but no idea how to get them? The data scientists at SCORE MASTER cracked the code on how! Adding 97 points to your credit score is like found money. It means fast loan approvals, huge discounts and low interest rates on everything from buying or refinancing a home – to leasing a new car – to applying for a credit card.
A better credit score gives you easier access to loans, more borrowing power and better rates. Before you apply for a loan, financing, appliance or even an apartment, use ScoreMaster® first to get a better deal & save money.

ScoreMaster® lets you save a precise Plan that is unique for your credit situation showing you how much to pay and to which account.
How fast is SCORE MASTER? One member raised his credit score 33 points in just 5 days. Another 43 points in a couple of weeks! SCORE MASTER is so easy it takes about a minute to get started. And if you hurry – you get to try SCORE MASTER for free! That's right, try SCORE MASTER free — and see how many plus points you can add to your credit score! Go to scoremaster.com/invest/
The Dump of Death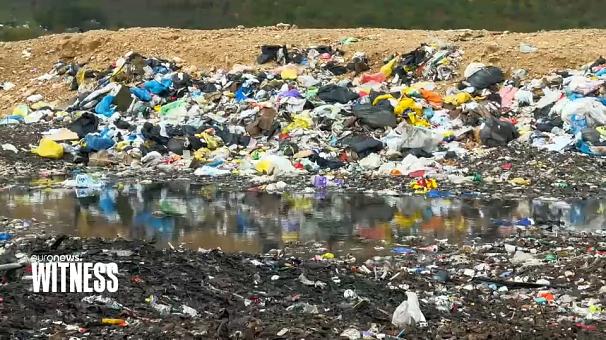 credit: euronews
The Uborak landfill is located in a neighborhood near Mostar in Bosnia and Herzegovina. It's known as the place to go for trucks carrying city garbage. The trucks keep coming even though the massive dump is full. And possibly leaking death.
The landfill, which locals call the 'Dump of Death,' sits on top of a sinkhole with links to groundwater. The black water that leaks from the trash heap has a suspicious smell.
Omer Hujdur lives nearby and has been collecting samples of the black water, because his neighbors keep dying from cancer. The results from the samples "show enormous pollution from copper, lead and zinc," he says. "But what's most worrying is the high percentage of arsenic–a hundred times higher than is legal!"
Eniz Colakovic, from the Public Health Institute at Mostar, told EuroNews that more analysis is needed from multiple samples, and funding is unavailable to correct any issues.
Baby Got Back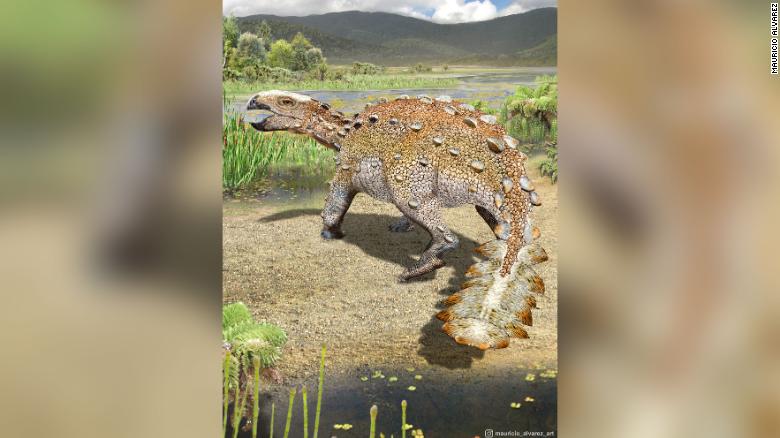 credit: mauricio alvarez
A new species of dinosaur found in Chile has a lot of junk in its trunk. The Stegouros elengassen's armored tail is a first, unlike anything seen before.
According to a study released in Nature on Wednesday, this dinosaur's tail weapon is (officially) "bizarre."
"The tail is extremely strange, as it is short for a dinosaur and the posterior half is encased in dermal bones (bones that grow in the skin) forming a unique (tail) weapon," said Sergio Soto Acuña, lead author of the study.
Do we smell a new must-have costume for Halloween 2022?
News By The Numbers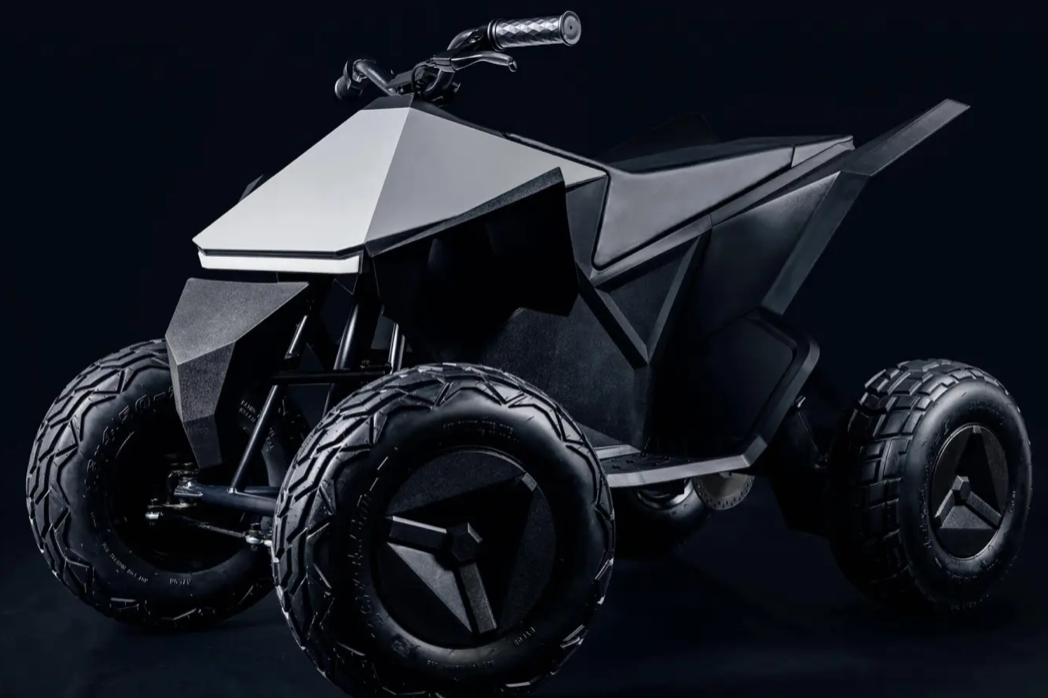 $1,900. That is how much Tesla's new Cyberquad for kids costs. It's an electric ATV, a mini version of the company's forthcoming Cybertruck. It sold out in hours.
441.3k. That is how many people have viewed a TikTok video revealing an Alexa hack to activate "Super Mode." The hack is a legendary cheat code, and Alexa (and Siri and others) recognize it and respond with a wink to us olds. The code is: "Up, Up, Down, Down, Left, Right, Left, Right, B, A, Start."
112.4 decibels. That is the new Guiness record for world's loudest burp. The Australian man who broke the record trained for five years. It's good to have goals.
Between £20 and £58 per hectare. That is how much UK farmers will be paid by the government starting next year for keeping their soil healthy.
What's Trending?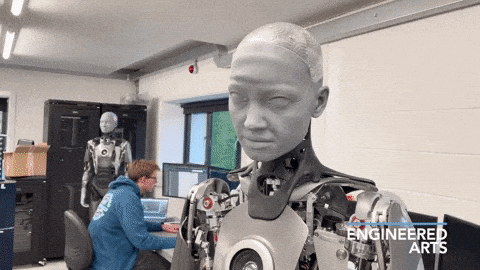 credit: giphy
iRobot and Westworld are trending because Engineered Arts unveiled a first look at Ameca, a humanoid robot that is designed to interact with humans and (probably) murder us all.
Eddie Mekka is trending because the actor died at age 69 on Saturday. Mekka played Carmine "The Big Ragoo" Ragusa on Laverne & Shirley, among other credits.
Symone Sanders is trending because U.S. Vice President Kamala Harris' Chief Spokesperson and Senior Adviser will leave at the end of the year.
"Meghan Markle" is trending because a UK court said a British newspaper had no business publishing a letter she wrote to her estranged father. Because privacy.
Today's Live Show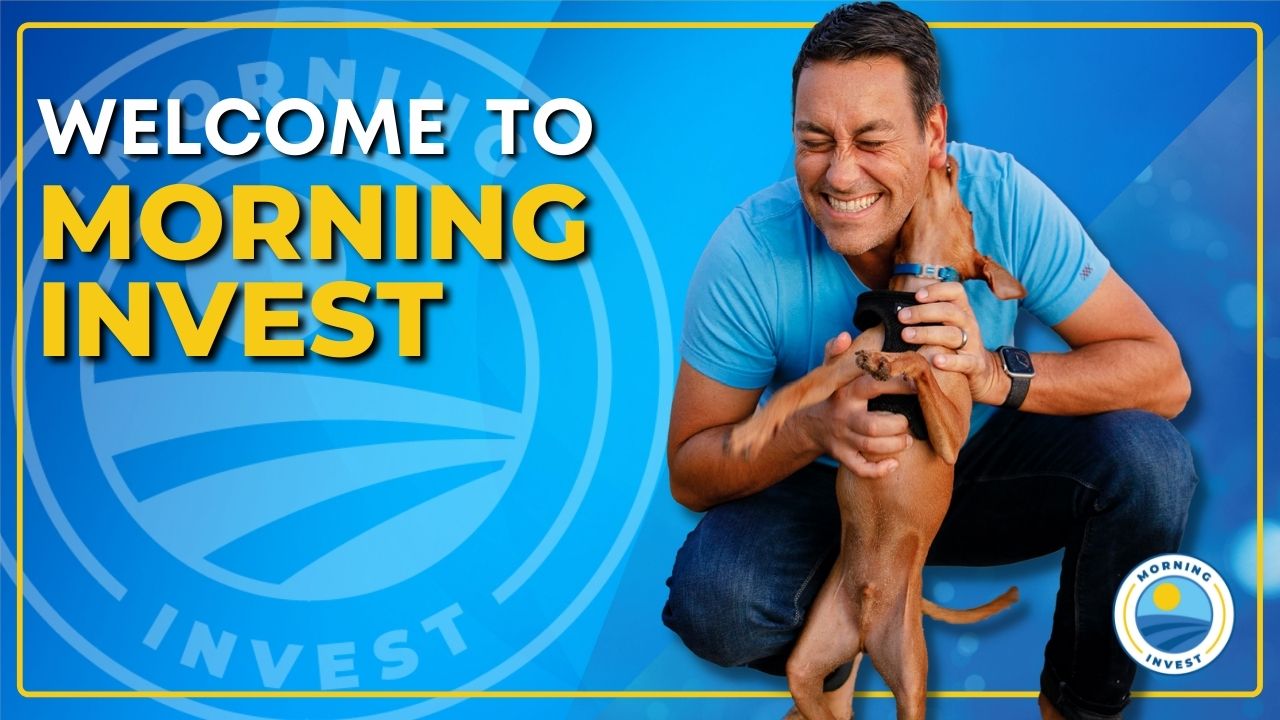 MORNING INVEST LIVE
Join us on today's live morning show at 9AM for a deep dive on the stimulus vote that could come next week in the Senate. And we've got a lot more to talk about so please Click here to RSVP and I'll see you at 9:00 AM Eastern.
Share The Love
Become a friend of Morning Invest by sharing this newsletter with someone you love.
When you do, we don't just give you a pat on the back and say, "Well done old sport." We give you actual rewards that'll make everyone jealous.
Hit the button below to learn more and access your Reward Dashboard.
Or copy & paste your referral link to others: