| TOGETHER WITH | |
| --- | --- |
Happy Friday. There are only 18 Morning Invest newsletters left in 2020. When we launched this newsletter last year we didn't know what we were in for. We'd like to thank all of you for making the newsletter a huge success. Thank you for making us a part of your morning each and every morning.

Saturn and Jupiter credit: getty
In Case You Missed It.
Jupiter and Saturn will align closely on December 21, creating a "Christmas Star" in the sky, the first in 800 years. Be sure to make a wish!
Kenosha killer Kyle Rittenhouse will be tried for murder as a court rejected his lawyer's claim that he killed people in self-defense.
A man in Taiwan had to sell his PS5 after his wife found out that it was not actually an air purifier.
A politician named Adolph Hitler has won the election for council member in Namibia. He is not a Nazi.
Coronavirus Update:
Total confirmed U.S. cases as of 7 p.m. ET Thursday: 14,102,568 — Total deaths: 275,729 — Total recoveries: 5,322,128
CONFIRMING LOAN

Program

Rate

Change

APR

Change

30 year
2.74

%

0.14%

2.79%

0.14%

15 year
2.55

%

0.15%

2.64

%

0.17%
The Lead: China's Super Soldiers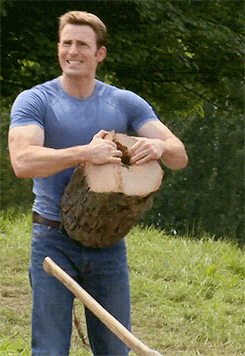 credit: giphy
China has been testing on human soldiers to turn them into super-soldiers, à la Captain America. This sounds kind of awesome but U.S. intelligence doesn't think it's awesome.

The Director of National Intelligence, John Ratcliffe penned an article in the Wall Street Journal warning about the global threat of China and it is terrifying, and not just because of the super soldiers.

"U.S. intelligence shows that China has even conducted human testing on members of the People's Liberation Army in the hope of developing soldiers with biologically enhanced capabilities," writes Ratcliffe. "There are no ethical boundaries to Beijing's pursuit of power."
Why it matters
Ratcliffe alleges that China's intent is to dominate the world "economically, militarily, and technologically." They use state-run companies to buy up companies in other countries. They install spies in science and tech companies and pay them to send information to China. They influence politicians to support Beijing's interests. These are just a few of his allegations.

Ratcliffe says that he has shifted $85 billion in intelligence budget to address the increasing threat of China and asks other world leaders to turn their focus on opposing this global power too.

The Director of National Intelligence serves by appointment of the President so it is not clear how long Ratcliffe will be in this role. This article could be seen as his final call to arms before leaving office with the Trump Administration.
Sponsor: Atomic Social
Did you know it only takes 48-hours to create a million-dollar online company? Yes, it's true. But you need a great team to help you build the website of your dreams that won't break the bank.
Introducing Atomic Social.
Atomic Social is an industry-leading marketing firm that specializes in Website Design and Search Engine Optimization (SEO).
I've personally seen the websites Atomic Social has built, and they do an AMAZING job! You won't be disappointed.
Atomic Social has an AMAZING offer for you today! They are building out ENTIRE websites, a $3,000 VALUE for 50% off! Only $1,500 (up to 8 pages)! That's just for our Morning Invest readers. The best part is that you can schedule a free 20-minute call with their team right now to talk about your idea and website.
Click on this calendar link right now to book your free 20-minute call
P.S. Check out some of their awesome website designs right here: https://www.atomicsocial.com/websites
Wait, You've Been Sitting On This Info?
credit: getty
The Justice Department has handed over information to assist in reuniting migrant families with their separated children. Apparently, they've had this all along but did not bother to hand it over until recently.

There are more than 600 children whose parents have yet to be found since they were separated at the border. A U.S. District Judge ordered that these families be reunited, but lawyers have had a hard time with so little information to go on. On Wednesday, they informed the court that this new data, which includes things like phone numbers, will move this effort along greatly.
Ya think!?
China Lands On The Moon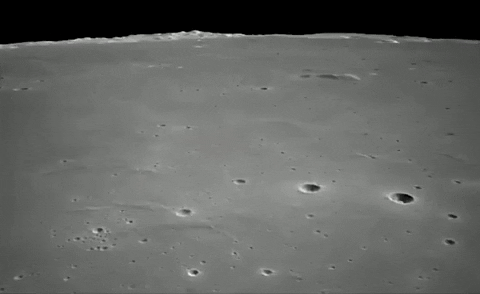 credit: morning invest
Speaking of China, the Chang'e 5 spacecraft has successfully touched down on the moon and collected its lunar samples. The craft streamed footage of its landing.
The drilling and collection are just about complete. Next, the craft will be launched from the moon, back into orbit, and begin its return with its lunar loot. If all goes according to plan, the craft should return to China by December 16.
News By The Numbers
credit: promenade2035.com
$1 billion. That is the cost of a new "mini city" that was approved by the Los Angeles City Council, slated to be built by 2035 west of the San Fernando Valley.
$2,000. That was the tip a man left his waitress in Texas but when the restaurant tried to run the credit card it was declined.
$2 billion. That is how much the ski resort industry lost when the ski season was cut short due to Covid last year. Resorts are planning to open their mountains this season with mask mandates, distancing requirements, and limited capacities.
$388 million. That is how much Walmart is planning to pay in holiday bonuses, which will include $300 per full-time employee and $150 per part-time employee. Some say that is hardly enough given that Walmart's starting wage is $11 per hour, compared to its competitors' $15 per hour. Plus, $388 million is less than 25% of the company's profit last quarter.
Do Not Disturb
credit: getty
The Federal Trade Commission is warning about fake robocalls from Apple and Amazon asking people for personal information such as credit card or login information. Don't fall for this.

Both calls have a woman's robotronic voice asking you to press 1 to speak to a representative. Don't do that. Audio of both robocalls can be found on the FTC's post about it. If you receive these or anything like it, report it here.
Honey, I'll Make The Popcorn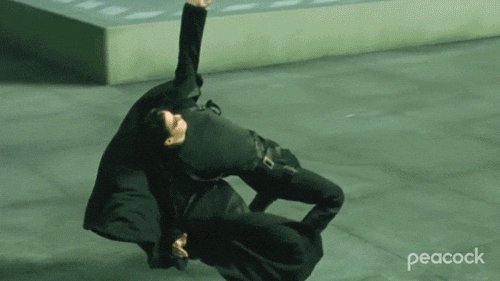 Matrix credit: warner brothers
Warner Brothers will release all of its movies online and in theaters at the same time in 2021. After a year of expensive failed theatrical releases, the studio does not want to take any more chances.

The online releases will come out on HBO Max but only for the month that they are in theaters. The head of AMC, the largest movie theater chain, is predictably not happy about this. He says he agreed to do this for "Wonder Woman 1984" at Christmas as a one-time thing. But he had to know that this writing was on the wall.
Warner has 17 films scheduled for release next year and they include "Matrix 4," "Dune," and "Godzilla vs. Kong."
Share The Love
Become a friend of Morning Invest by sharing this newsletter with someone you love.
When you do give you actual rewards that'll make everyone jealous.