| TOGETHER WITH | |
| --- | --- |
Happy First Day Of Winter.

Today is the Winter Solstice and the shortest day of the year, which is the perfect time to set your intentions for the new year. Write down a few goals this morning and build a plan of action. Do it! It actually works.
For six months, the days have grown shorter and the nights have grown longer in the Northern Hemisphere. But that's about to reverse itself.
Also if you're a space nut like me then look up to the night sky and see Saturn and Jupiter in near-perfect alignment as a giant Christmas star. It's the first time in 800 years! Yeah, there's all kinds of cool stuff happening today. And we might see a vote on the stimulus today too. It's a Christmas miracle!
In Today's Newsletter:
Congress reaches agreement on a stimulus

A man dies of Covid while 30,000 feet in the air

We'll pay you $50,000 to buy a house
In Case You Missed It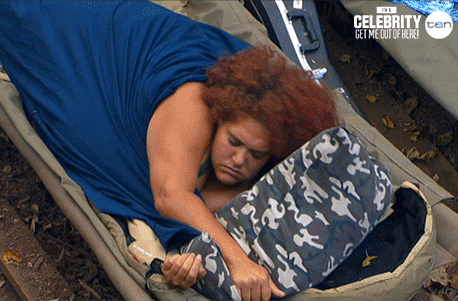 credit: giphy
Scientists say that early humans may have hibernated like bears during extreme winters. Can we do it again during a pandemic?
The U.S. Space Force announced that members of this military branch will henceforth be known as "Guardians."
A big cross-country storm is coming to town Christmas Eve.
Jim Carrey will no longer play Joe Biden on Saturday Night Live. Cast member Alex Moffat will take the Biden role. 
Sheriffs in Alabama busted an illegal winery operating at a sewage plant. That headline speaks for itself. 
Hackers are sending fake shipment updates on behalf of UPS, FedEx, and USPS to scam people out of personal information.
Senator Mitt Romney wants the U.S. to respond to the Russian hack with "like magnitude or greater." President Trump says it could have been China?
Your ISP can no longer charge you a rental fee for a router that you purchased. This law went into effect on Sunday. Check to make sure you're not being charged!
 Coronavirus Update: Total confirmed cases as of 1 p.m. ET Sunday: 17,704,343 — Total deaths: 316,749 — Total tests: 228,389,001

CONFIRMING LOAN

Program

Rate

Change

APR

Change

30 year

2.86%

 0.06%

2.97%

0.07%

15 year
2.68

%

0.14%

2.78

%

0.16%
Lead Story: Stimulus Miracle
credit: shutterstock
Congress worked through the weekend to reach an agreement for a stimulus agreement. Both sides have publicly said that the deal is a go, but it needs some legaleze before it is put up for a vote and signed by the President.
The deets
The bill includes $600 in direct payments to the American people plus an additional $300 per week in unemployment payments. It also includes another round of Paycheck Protection Program money for businesses to keep employees employed. It also has aid for airlines, theaters and performance venues, schools, hospitals, child care, and rental assistance. It extends a moratorium on evictions and offers $13 billion for food-stamp and child-nutrition benefits.
It does NOT have liability protection for businesses or payments to states but Senate Minority Leader Chuck Schumer promised to consider those things in the next go-round.
"Once this deal is signed into law, it cannot be the final word on congressional relief," he said.
This is not a sure thing but it is well on its way. Congressional members have said that they first want to read it and it is a beast. As of this weekend, it was nearly 600 pages. If it passes both chambers of Congress, it will go to the President's desk to sign, and hopefully, that happens within hours, if not days. The government right now is operating on a short-term extension, narrowly avoiding shut down by minutes. 
Sponsor: HelloFresh

Want to save 40% on your grocery bill? Want delicious ingredients shipped right to your door? Want to prepare amazing meals in under 30 minutes? Want to get a coupon for $80 to try it out? Then you're in luck. You'll get free food with that link. 
Introducing HelloFresh. Get fresh, pre-measured ingredients and mouthwatering seasonal recipes delivered right to your door, America's #1 meal kit. HelloFresh lets you skip those trips to the grocery store, and makes home cooking easy, fun, AND affordable.
The recipes are easy to follow and quick to make, with simple steps and pictures to guide you along the way. You'll save 40% off your grocery bill by using HelloFresh. The packing is all made from recyclable materials. They have multiple meal options for small and large families ranging from vegan to meat and everything in between. 
Even if you don't like it you just got $80 dollars of free food delivered to your door because of Morning Invest. You have to use this link. 
The Travel Bug
credit: travel junki
The Covid vaccine has given people hope about traveling again. Travel bookings and reservations have spiked in the last week, many of them for late summer 2021 and stretching into 2022 and 2023.
Experts say that travel post-pandemic will dwarf travel pre-pandemic, but this is mostly recreational travel. Business travel may never rebound to the same pre-pandemic levels.
Black Tomato, a luxury travel site, reported 300% more sales last week and 200% more honeymoon reservations.
This may be wishful planning but even so, buy travel insurance! 
News By The Numbers
credit: swns
$15,500. That is how much one man's house plants are worth per leaf. The British man collects and grows some of the rarest plants in the world. "It's like growing money on trees," he says. Get it!?
$50,000. That is how much Australia is offering to pay foreigners who come there to buy a home.
6,000. That is how many pythons have been removed from the Everglades in Florida as part of the Python Elimination Program. The Burmese python has become extremely invasive to the ecosystem and scientists are now testing the mercury levels in the meat to see if they are safe for humans to eat. If so, they may be added to menus in and around Florida soon. Yum?
556,208. That is how many Covid vaccines the U.S. administered in its first week. 
Anti-Racist Manifesto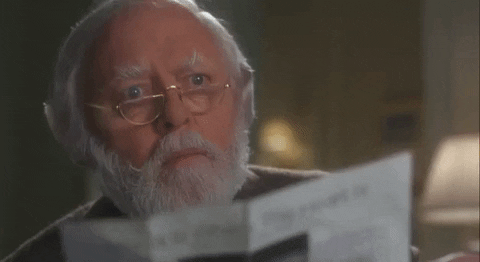 credit: giphy
Here is how you can take things too far. An anti-racist manifesto at New York City's most elite private school has angered parents for being so extreme. The manifesto was written and signed by faculty members at Dalton School after this summer's police brutality protests. It demands things such as:
Hire 12 full-time diversity officers and psychologists
Assign a staffer to black students who have complaints or face disciplinary action and a full-time advocate to help black kids navigate the predominantly white institution
Pay off the student debt of black staffers upon hiring them
Compensate any student of color that appears in the school's promotional materials
Abolish high-level academic courses by 2023 if the performance of black students is not on par with white students
Require anti-racism statements from all staffers
Donate 50% of all fundraising money to public schools if their school is not diverse enough by 2025
Surely this was written with the best of intentions but it does not take a genius to see that these things could backfire. For instance, the school could purposely leave students of color out of promotional material to avoid compensating them. 
A statement from Dalton says that these are just thought-provoking ideas, not ultimate policy but some teachers say that they will not come back after the break if this manifesto is not immediately implemented. The blogger that published this manifesto calls this "a ritualistic self-abasement these private schools feel they have to subject themselves to." At great expense apparently. Many parents are so outraged that they have decided to withdraw their children from the school.
Fugetaboutit
a coordinator in New York packs up a ventilator credit: ap
New York and New Jersey are the only two states that have yet to share information about their spending during the pandemic. The Associated Press has been tracking each state's spending on personal protective gear and medical equipment, especially during the first months of the pandemic. Every state but these two have responded.
Why do we care?
We care because when a state has a big job to give out to a company, they usually bid it out in a way that makes sure that all companies have equal opportunity to win these jobs. In the rush of the pandemic, they obviously could not bid out these jobs as normal, but were there friendly kickbacks going on? Was something not above board? The public has a right to know.
The states' website lists names of vendors and payment amounts but not a complete budget. New York requested that this information be requested through the state's open records law but has put off its answer, this time until mid-January.
Covid On A Plane
credit: tmz
A man died of Covid on a United Airlines flight from Orlando to Los Angeles. Fellow passengers have been posting photos from the incident online, and it looks like utter mayhem.
After fellow passengers administered CPR to the man, he stopped breathing and the flight was diverted to land in New Orleans. He was taken to a nearby hospital and pronounced dead. The heroic person who gave him CPR now says he is experiencing Covid-symptoms.
The man's wife admitted that he had tested positive for Covid but lied about it to take their flight. 
Today's Live Show
We're watching the vote in the House of Representatives on the stimulus package. Join us for our live show at 9 AM EST. You can RSVP by click right here. 
Share The Love
Become a friend of Morning Invest by sharing this newsletter with someone you love.
When you do, we don't just give you a pat on the back and say, "Well done old sport." We give you actual rewards that'll make everyone jealous.