| TOGETHER WITH | |
| --- | --- |
Happy Wednesday. The British government is reminding people not to get too drunk now that they can go back to pubs. Wait a second! Didn't you just tell us that we needed to drink 124 pints this Summer to help restaurants bounce back? Make up your mind.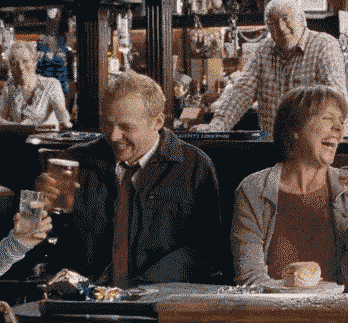 In Case You Missed
🔥 A man was charged with disorderly conduct after setting off 80 pounds of explosives for a truly stupid gender reveal party.
🚤 A man in Florida crashed his boat and was found dead with "mangroves lodged into his head." That's no way to go.
📺 This video has gone viral where a woman admits to faking a wedding to make her ex jealous.
😢 Actor Charles Grodin died. He will be remembered in my heart as one of the best Letterman guests of all time.
Coronavirus Update: 😷 Total confirmed cases as of 8 p.m. ET on Tuesday: 32,995,817 — Total deaths: 587,188 — Total tests: 453,354,386
Today's Live Show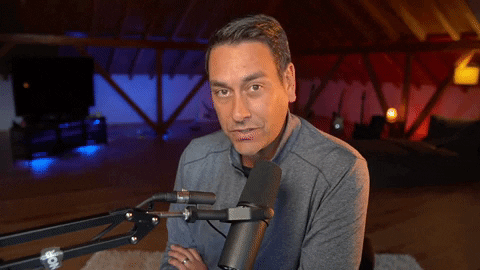 BIDEN'S STIMULUS ON THE ROCKS & BIG PHARMA MAKES RECORD PROFITS
Join us on today's live morning show. On today's show:
The clock is ticking on Biden's stimulus plan and it's not looking good. We'll deep dive the major problems ahead. Big drug companies are making record profits with astronomical drug prices and Congress just raked a few CEO's over the coals about it. Join me at 9AM EST. Click here to RSVP and set a reminder and I'll see you at 9 AM Eastern.
CONFORMING LOAN

Program

Rate

Change

APR

Change

30 year
2.84

%

0.03%

2.90%

0.03%

15 year
2.07

%

0.01%

2.16

%

0.01%
The Lead: Trump Investigation Turns Criminal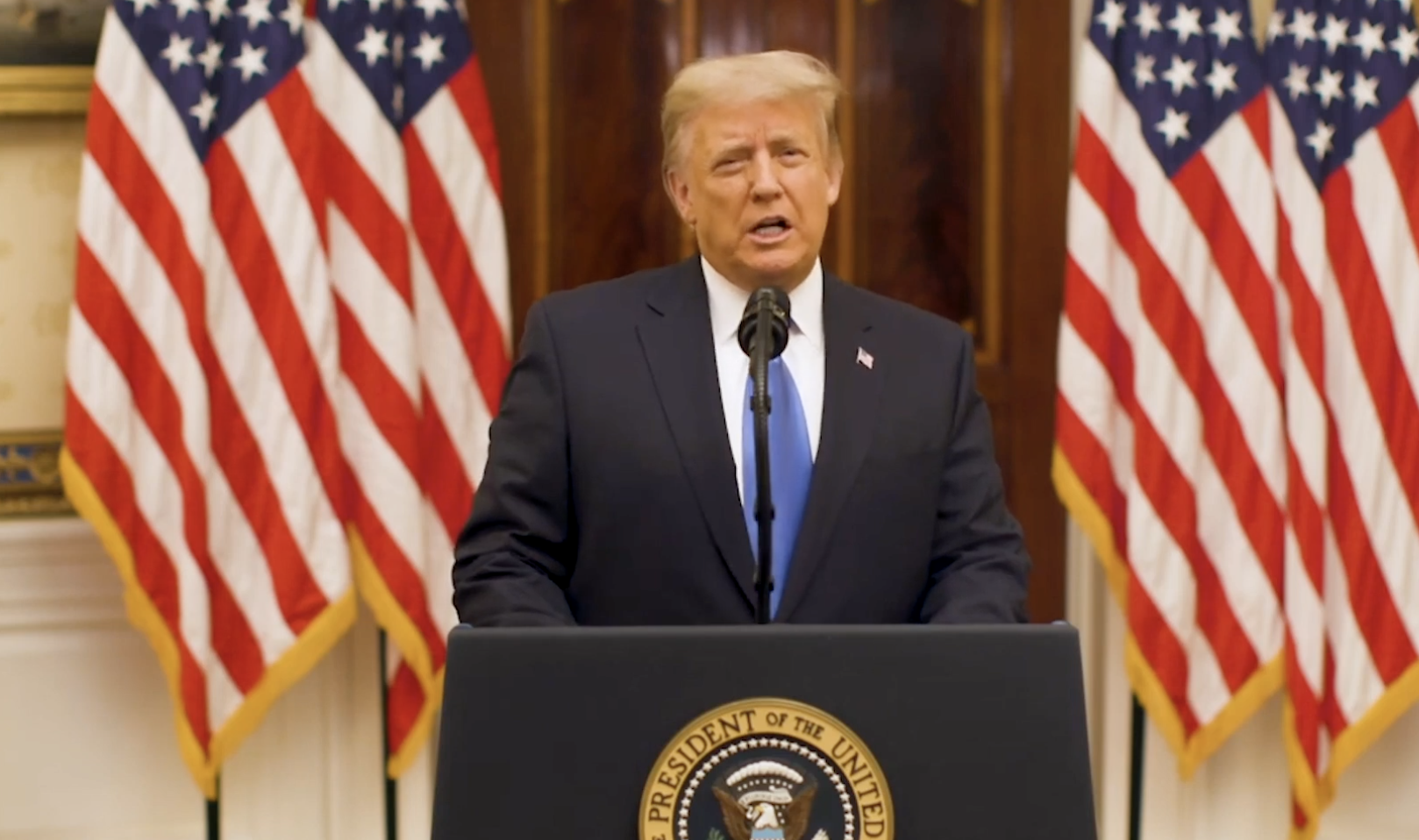 credit: getty
The Trump Organization is now being investigated criminally by the New York Attorney General's office. The investigation began as a civil probe but the office published a press release saying that the investigation is now in a criminal capacity.
This means that someone could be facing criminal charges and jail time and those someones could have the last name of Trump. The investigation revolves around the organization's reporting of assets and whether they were inflated for bank loans and deflated for the tax liability.
But keep this in mind:
The AG would have to bring a lawsuit against the Trump Organization for whatever they claim and they would have to win it in a court of law. The AG cannot make claims with the ultimate authority to send people to jail. They must think they've got something solid to publish a press release. Why else inform the public of this when the investigation is ongoing? What is it that they want public support for exactly?
New York Attorney General Letitia James is an elected official and a Democrat. Former President Trump says that her investigation is politically motivated.
It could be that they know that criminal charges related to the former President will be unpopular with his supporters and they want to warm the public up to the idea. Former President Trump's superpower is that he can control public opinion like no other.
James is not the investigator that has the former President's tax returns. That is Manhattan District Attorney Cyrus Vance in a separate investigation.
Sponsor: Public.com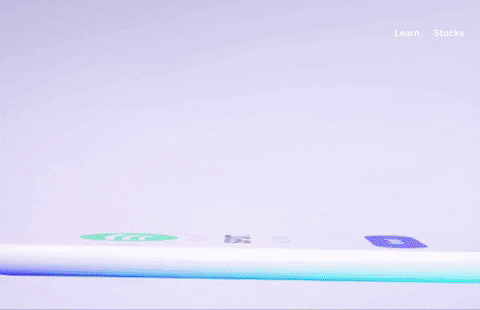 Come on over and follow me on Public! One of my favorite new trading apps that acts as a social network. I'm @ClaytonMorris over there. Say hi when you do. When I make a trade you'll receive an alert. It's one of my new favorite apps. You can get a FREE slick of Apple stock today when you sign up.
Public is very different from other trading apps because it's built like a social network to help you learn about trading. Sure you can buy and sell in the app but the education component is wonderful. It's a great way for new investors to learn from people who've been doing it for a while. And there's nothing to be embarrassed about as the community is SUPER nice and helpful. So even if you're a newbie you'll be welcomed with open arms by the community.
But maybe this is the BEST part. When you sign up for your FREE account with our link you'll get a slice of a premium stock like Apple. And you can start investing with as little as $1. So get started today and tell me what you think of Public. Sign up right here and get your FREE slice of Apple stock. Click here: Public.com
Stimulus Hits a Speed Bump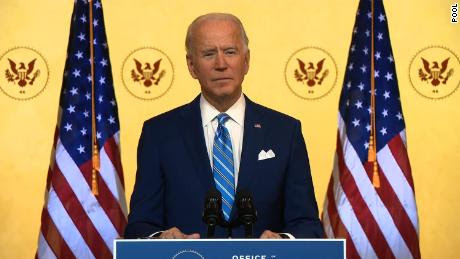 credit: giphy
So what about that infrastructure plan that's supposed to be cleaning up the U.S.? Senate Republicans are still circling around it and meeting with the President.
The Senators said that their meetings have been "productive" and that they are "closing in on" what counts as infrastructure that can be included in the bill. They are still concerned about the price tag at a time when the national debt spirals upwards.
Click is ticking
The White House does have deadlines to get this to pass. According to Politico, "The timeline for must-pass legislation authorizing transportation programs in Congress, which is closely tied to the administration's infrastructure plans, is already slipping in the House." The Biden administration wanted to propose legislation before Memorial Day but that is not likely. Speaker Nancy Pelosi was hoping to pass this by July 4.
The Capital Pipeline incident seemed to put a fire under Congress to act as it pointed out the vulnerability of American infrastructure. This week it was reported that the pipeline itself was not affected by the hack. The hack actually froze the company's accounting system and the pipeline was closed in order to insure billing would be accurate.
Low Skilled Workers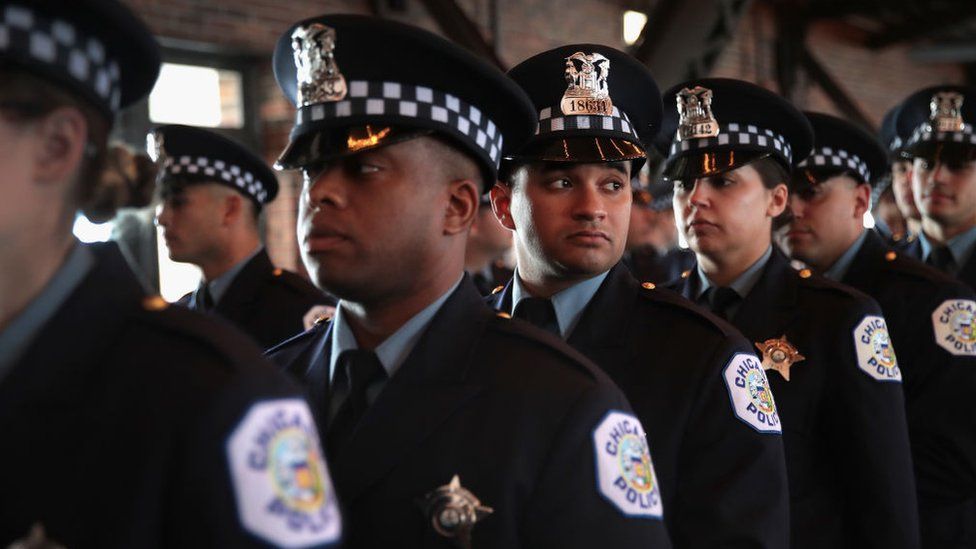 credit: getty
More people are killed by police in the U.S. than any other developed nation. This is not a list anyone wants to top. The BBC looked into the training of American police officers and found that they receive far less training than their foreign counterparts.
Look at this chart: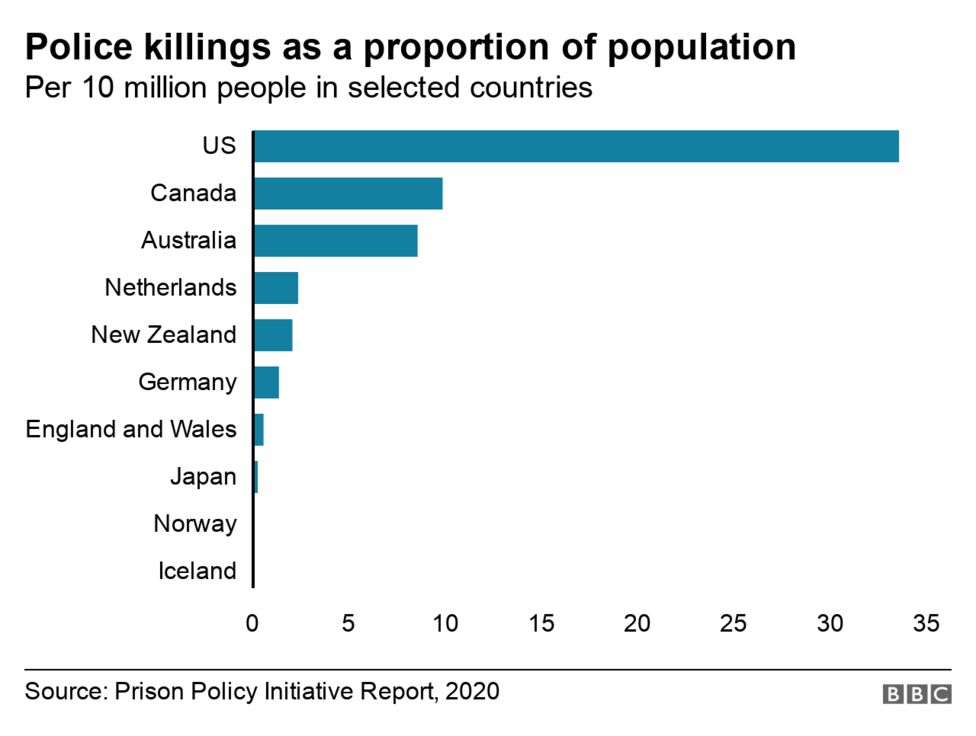 Finland is a gun-owning nation, yet civilians are rarely shot by police. The country requires 5,500 hours of training before an officer can begin duty. In contrast, the U.S. requires just over 500.
Further, many countries require police officers to have an academic degree. The U.S. does not. The U.S. also lacks any national standards on police training, which means that these rules are left to the states and vary greatly.
The training that U.S. officers do get is focused on firearm training, which may be why they seem so trigger-happy. There is very little training around mental health.
"Police officers are up to five times more likely to kill themselves than to be killed by homicide," one expert told the BBC. "We'd like to see a greater emphasis on police officer mental-health training. Currently, they only get a few hours of training – if any – on self-care."
This presents a conundrum, does it not? More training would require more funding for police, not defunding the police.
News By The Numbers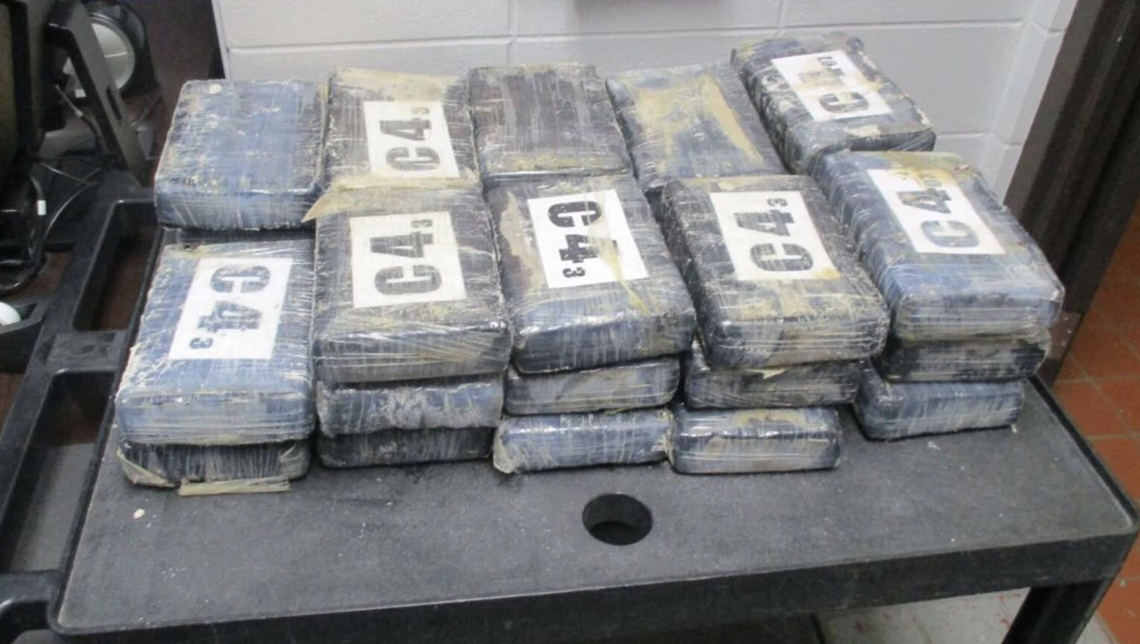 credit: gulf shores police department
60 pounds. That is how much cocaine washed up on the beach in Gulf Shores, Alabama on Monday.
45. That is the new age that is recommended for people to get their first colorectal screening. The US Preventive Services Task Force lowered the age from 50 to 45 to begin regular checks for cancers.
50 million. That is how many birds there are on the planet, according to a big data study out of Australia. They belong to 9,700 different species.
900%. That is how much the Mormon church's investment firm made on the GameStop stock surge in the first quarter. The firm also earned a 39% profit on its investment in Tesla.
$25. That will be the starting minimum wage at Bank of America by the year 2025. The bank has struggled to hire and is hoping this will boost its workforce.
Book Worms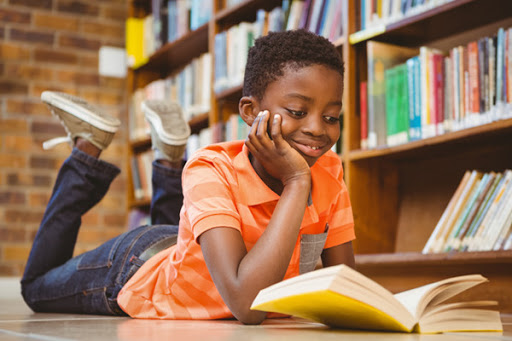 credit: university of michigan
And now for some good news. Literacy rates in children have gone up during the pandemic. See! They're not just screen zombies!
A study in the UK found that reading skills have improved over lockdown periods and children have been reading longer books with greater difficulty. The Harry Potter series remains a favorite – in our house too.
Many children said that reading helped them feel better when they were sad about missing their friends.
Raising readers is a major priority in our house. We have two middle graders who have tackled some excellent books during the pandemic times and Natali keeps a GoodReads list of books that are appropriate for this age group. You are invited to follow it here and we welcome your suggestions!
Single-Use Plastics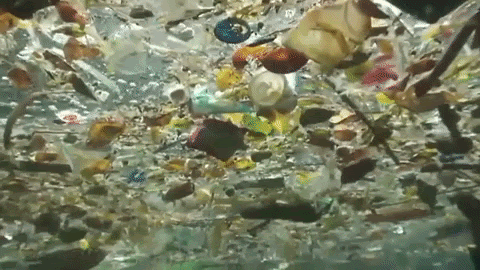 credit: giphy
A new report says that more than half of the world's single-use plastic comes from just 20 companies. This from the Minderoo Foundation with the London School of Economics and the Stockholm Environment Institute.
Environmentalists typically place plastic blame on soda companies but this study shows that petrochemical companies that make 'polymers' are the bigger problems. ExxonMobil is the biggest single-use plastic offender, responsible for 5.9 million tons of global plastic waste, followed by chemicals company Dow and Sinopec.
Funding for these companies comes from just 20 global banks including Barclays, HSBC and Bank of America. More than $30 million in loans have been pumped into these companies since 2011.
The study says that putting pressure on these companies is not enough. We must also appeal to the business and financial leaders that back them if we want to make a change.
Despite the public opinion against single-use plastic, the report estimates that there will be a "30 percent increase in global throwaway plastic production" in the next five years.
Share The Love
Become a friend of Morning Invest by sharing this newsletter with someone you love.
When you do give you actual rewards that'll make everyone jealous.