| TOGETHER WITH | |
| --- | --- |
Good Monday Morning.
I watched Tiger Woods hit 10 strokes on one hole at The Masters this weekend. For the first time in my life, I felt like I could have played a hole better than Tiger. It was a fleeting thought.
Congratulations to Dustin Johnson who won his first Masters by five strokes as he finished with a record-breaking low score of 20 under par.
credit: ap
In Today's Newsletter:
President-elect Biden demands stimulus now
President Trump hurries to finish the border wall
Texas inmates become undertakers
CONFIRMING LOAN

Program

Rate

Change

APR

Change

30 year
3.03

%

0.16%
3.09

%

0.16%

15 year
2.84

%

0.24%

2.94

%

0.25%
Hot Off The Press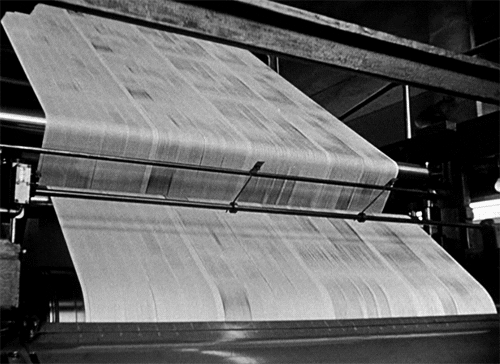 credit: giphy
About 10,000 people showed up in Washington to show their support for President Trump and protest President-Elect Joe Biden. Most of them did not wear masks.

The Miami Marlins have hired the first woman general manager in the MLB, Kim Ng.

An Alaska Airlines plane was damaged on Saturday because it hit a bear that was crossing the runway. The bear did not survive the incident and the jetliner was damaged but no people were hurt.

The Internet was delighted this weekend to learn that Vice President-elect Kamala Harris briefly dated talk show host Montel Williams 20 years ago.
The Internet was also fixated on President Trump appearing on Saturday rocking what seems to be his natural hair color, sans his usual Golden Retriever hue. We like it better too!

If you're up late tonight, check out the colorful Lionid meteor shower.
Coronavirus Update:
Total confirmed U.S.cases as of 3 a.m. ET: 11,037,776 — Total deaths: 246,217 — Total recoveries: 4,185,463
Covid is still raging through Italy with 33,979 new cases on Sunday alone.
The US passed 11 million Covid cases on Sunday, less than a week after it hit the 10 million-case mark. Approximate one in 331 Americans are currently testing positive.
The Lead: Open House
credit: ap
As the House of Representatives returns to Washington today, lawmakers face a lame-duck period between now and January 3 when the next Congress is sworn in. This is their last chance to pass economic relief before the end of 2020 while the pandemic rages on like wildfire.

While President-elect Biden has stimulus plans of his own – and they include a second stimulus check – he doesn't want to wait more than two months until he's sworn into office for relief to come. Even if the outcoming President Trump gets the credit as one of his last presidential acts, the Biden team seems okay with that.
"There are a lot of things that are going to have to wait till Joe Biden is president, but this is not one of them," Biden's choice for chief of staff, Ronald Klain, said on Sunday's Meet the Press.
The few remaining COVID-19 benefits are set to expire on December 31.
Sponsor: Morris Invest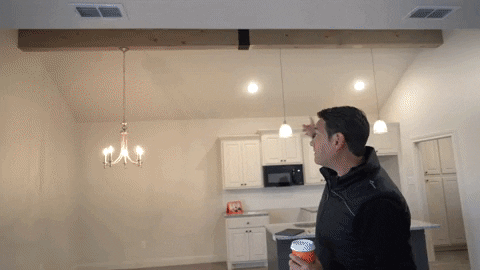 We all know real estate investing is the number one way to build wealth but many people don't know how to get started. Enter Morris Invest, a full-service real estate investing team. After you book a 30-minute call with Morris Invest they'll build a customized approach to buying your first rental property. And before you ask, yes they have financing built right in.

And did you know that under The Cares Act you can even use part of your IRA or 401K plan to use as a downpayment? There are endless ways to get started.

Imagine creating monthly cash flow from a new construction rental property. You can because the tenants are already living in the property and fully managed by their great property management teams. Visit their website today and see what Morris Invest can do for you. They've got a great video on the front page too!
Texas: Coronavirus Hot Spot
credit: getty
Inmates at a County Detention Facility in El Paso, Texas have been made to move Covid victims' bodies at the morgue. This seems too apocalyptic to be true but the County Sheriff's office confirmed it.

El Paso is suffering from one of the biggest Covid outbreaks in the country and has had to set up 10 mobile morgues due to the overflow of bodies awaiting autopsy. The inmates were seen in full protective gear moving bodies into these morgues. The Sheriff's office said that the inmates were "helping them there."
News By The Numbers
credit: pottsmerc
100. That is how many people came from all over the East Coast to participate in a metal detecting event at a farm in Boyertown, Pennsylvania. If you're looking for a new Covid-friendly hobby, consider this!

4. That is how many astronauts were launched into orbit in the first SpaceX flight to the International Space Station. The Crew-1 was the first flight collaboration between NASA and SpaceX, a private company.

200 lbs. That is how much Bigfoot weighed when he was found this weekend in Northern California! Unfortunately, it was just a statue of the Sasquatch. It had been stolen earlier in the week from the Bigfoot Museum.

14. That is how many dead people voted by mail in Washington State between the years of 2011 and 2018, according to a study from the Stanford Institute for Economic Policy Research. That represents 0.0003% of all voters in an 8 year period and not all 14 were thought to be a fraud. Some were attributed to clerical errors.
The Race To Build A Wall
credit: getty
Contractors are rushing to complete as much of President Trump's border wall as they can before President-elect Biden is sworn in.

"There will not be another foot of wall constructed on my administration," the President-elect has said.

Instead of abandoning the project, contractors are rushing to finish what they can before they are shut down. Homeland Security Secretary Chad Wolf said that the goal is to complete 450 more miles of the wall by the end of the year. The government has $15 billion set aside for this project, which NPR points out is more than the cost of a nuclear-powered aircraft carrier.
Legal challenges to the wall are still coming in, despite its uncertain future. A bird habitat in Texas was taken over by the government for the wall and environmentalists are fighting to keep bulldozers away. A Catholic orphanage is also along the wall's path and set to become a casualty. It may be saved just in time if the President-elect is swift in shutting construction down.
Parler or is it Par-lay?
credit: bbc
The social media platform Parler revealed that Rebekah Mercer is one of its financial backers this weekend after conspiracy theorists speculated that it was Russian-backed.

The app has a reputation for being popular with conservatives who were tired of fighting with Twitter and Facebook over what could and could not be shared. The company is owned by conservative pundit Dan Bongino. Mercer is a long-time Republican donor who gave generously to President Trump's 2016 campaign.
Parler is the French word for "party" and pronounced "par-lay," but no one calls it that. The platform currently has over 10 million users.
That's A Sweet Idea
credit: ruby wallau / northeastern university
A professor at Northeastern University has come up with a way to make single-use plates and utensils out of sugar cane and bamboo. The tableware can break down naturally in 60 days, unlike plastic, which is an abomination.

For every 10 tons of sugarcane harvested, there are about three tons of pulp that lays waste. Hongli Zhu, the professor behind this idea, found that she could take that pulp and mix it with bamboo to make a sturdy material that can be molded into plates, bowls, cups, and takeaway containers. It is also cheaper than plastics. It costs $2,333 per ton, compared to $4,750 per ton for biodegradable plastic. It is just a concept for now.
The Real Life Iron Man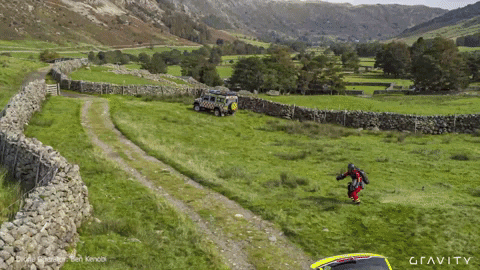 credit: youtube
Meet the world's first jet-suit flying paramedic! The first test of this suit was successful, with the medic flying 90 seconds to triage a simulated victim in the UK.
The Great North Air Ambulance Service (GNAAS) partnered with Gravity Industries to test the jet-powered paramedic. The victim was set about a half an hour hike away from any passable roads. The flying medic reached her in less than 2 minutes and assessed injuries. He could not however fly her back down to a hospital. The suit cannot carry passengers yet so the medic called in a helicopter for backup. Still, a very cool use of this technology!
Share The Love and Get a Mug
Become a friend of Morning Invest by sharing this newsletter with someone you love.
When you do, we don't just give you a pat on the back and say, "Well done old sport." We give you actual rewards that'll make everyone jealous.
Hit the button below to learn more and access your Reward Dashboard.