| TOGETHER WITH | |
| --- | --- |
Happy Monday. The pandemic is getting between the sheets! A new study shows sexual desire has reached a pandemic low.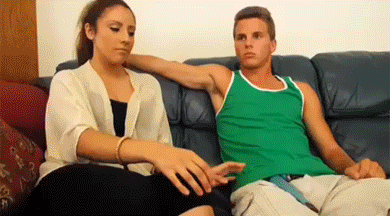 credit: giphy
In Case You Missed It.
✈️ The U.S. Federal Aviation Administration wants to make sure flight attendants receive 10 hours of rest between shifts. They currently receive 8-9. Congress asked for this in 2018 and they are not happy it has taken this long.
💊 Johnson & Johnson raised eyebrows and other things when its spin-off company LTL (where it dumped around 38,000 lawsuits over its baby powder) declared bankruptcy.
❌ The U.S. Department of Justice launched a new program to combat redlining, the illegal practice of making loans in certain (minority) neighborhoods impossible to get.
🏛 President Biden told CNN's Anderson Cooper he's open to getting rid of the filibuster "and maybe more" after his economic package goes through.
🇨🇳 China clapped back at President Biden's comment that the U.S. would defend Taiwan if it is attacked, saying they have no plans to compromise over its own control of the island.
Coronavirus Update: 😷 Total confirmed cases as of 12:45 p.m. ET on Thursday: 242,288,846 — Total deaths: 4,925,854 — Total vaccine doses administered: 6,728,897,586
CDC Director Rochelle Walensky said children should continue to wear masks in school even after they're vaccinated.
The WHO says that Covid has killed 80,000-180,000 health care workers around the world as of May this year.
Pfizer says its vaccine is over 90% effective at fighting Covid in kids ages 5-11. The FDA meets tomorrow on this and the CDC's decision will come at their meeting November 2-3.
| | | | |
| --- | --- | --- | --- |
| | Bitcoin | $62,784.21 | |
| | | | |
| --- | --- | --- | --- |
| | Ethereum | $4,136.80 | |
| | | | |
| --- | --- | --- | --- |
| | Cardano | $2.15 | |
| | | | |
| --- | --- | --- | --- |
| | Dow | 35,677.02 | |
| | | | |
| --- | --- | --- | --- |
| | S&P | 4,544.90 | |
| | | | |
| --- | --- | --- | --- |
| | Nasdaq | 15,090.20 | |
*Stock data as of market close, cryptocurrency data as of 5:00 am ET.
Markets: Alt-coins are surging this morning as Bitcoin continues to hang out at $62,000. The stock market is experiencing greater-than-typical levels of volatility which makes the S&P's record close all the more interesting. This week is going to be interesting.
CONFORMING LOAN

Program

Rate

Change

APR

Change

30 year
2.94

%

0.02%

3.01%

0.02%

15 year
2.13

%

0.01%

2.23

%

0.01%
The Lead: Texas Abortion Ban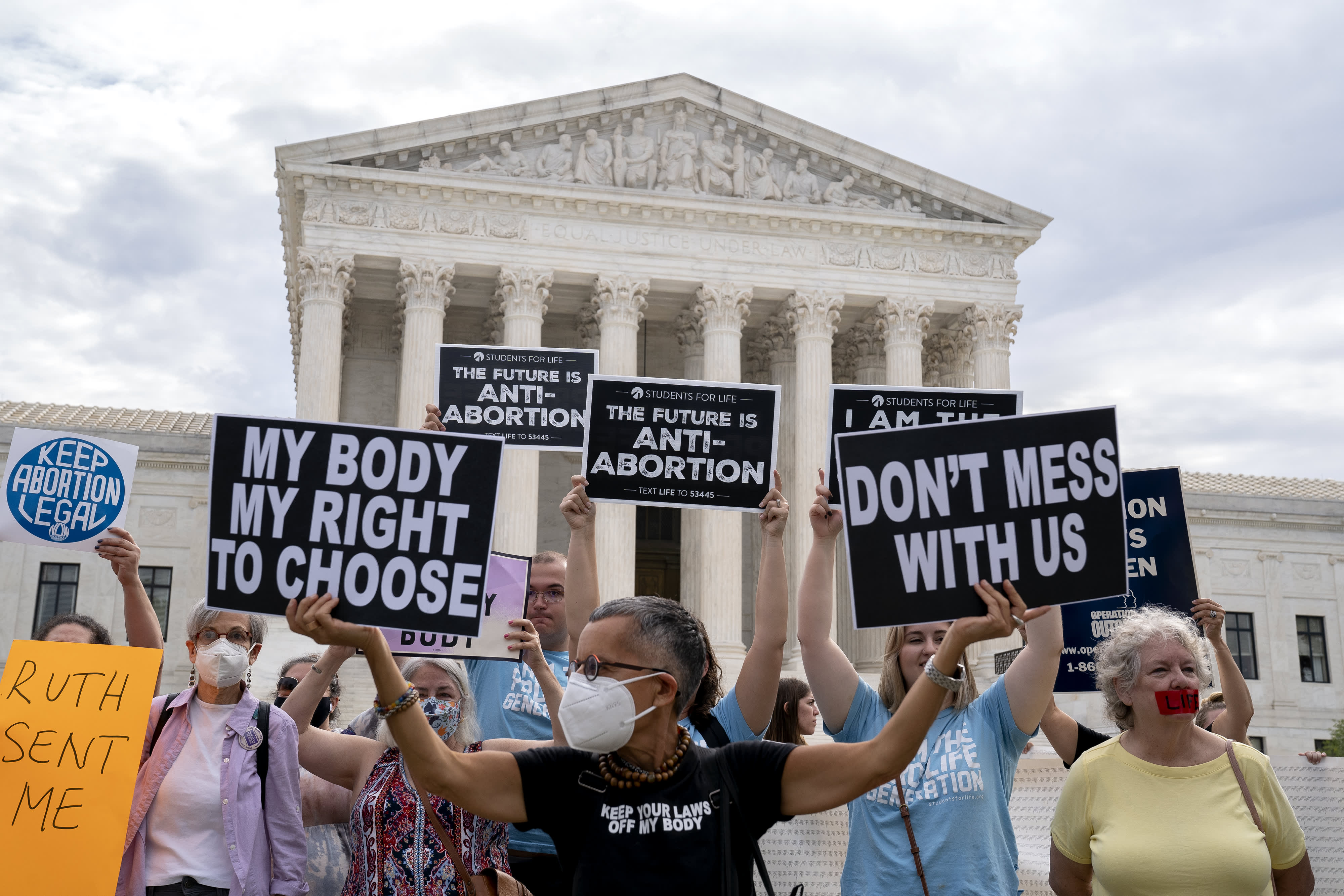 credit: getty
The Supreme Court will allow the near-total abortion ban in Texas to stand, but they've set oral arguments for November 1. According to judicial analyst Steve Vladeck, this is the fastest turnaround for the Court (from agreeing to the case to hearing oral arguments) since 2000. The law bans abortions after six weeks before many know they are pregnant.
The Court will focus on the law itself, which bars Texas officials from enforcing the ban and places the power in private citizens' hands. Under the law, any citizen from anywhere can bring a civil suit against anyone who helps an abortion move forward after the six-week mark.
Justice Sotomayor was the lone dissenter in the decision to keep the law in effect while SCOTUS reviews the case. "Women seeking abortion care in Texas are entitled to relief from this Court now," she wrote. "Because of the Court's failure to act today, that relief, if it comes, will be too late for many. Once again, I dissent."
There Are Some Holes In That Story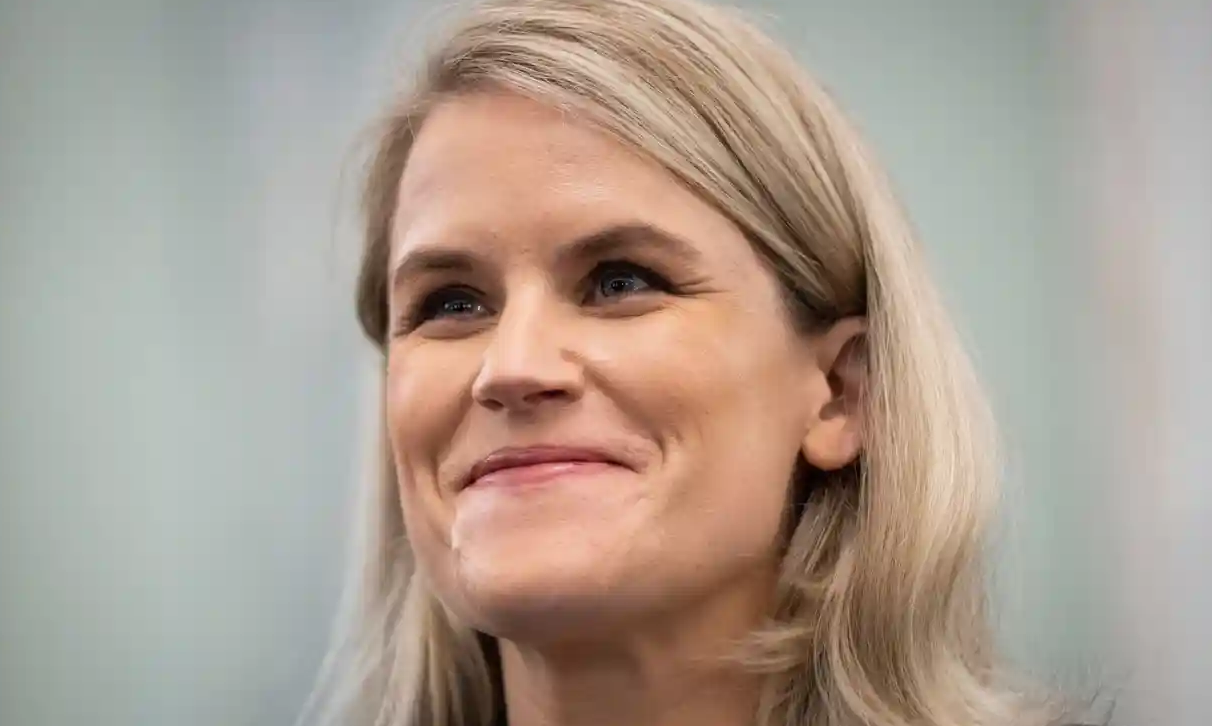 credit: shutterstock
Facebook whistleblower Frances Haugen might not be as blowy as we all thought.
This viral image, which first surfaced in early October, and recent reporting from The Grayzone are raising questions about how authentic Haugen's whistleblowing is.
According to The Grayzone, "The background of Frances Haugen's Whistleblower Aid legal team indicates she was cultivated to complete Facebook's transformation into a vehicle for the US national security state."
The article points to Whistleblower Aid's founder, national security lawyer Mark Zaid. Also on the team: former officials from the State Department, CIA, and the Pentagon. According to CIA whistleblower John Kiriakou, "Mark Zaid presents himself to the public as a whistleblower attorney, however, he is anything but. Instead, he has betrayed his clients and come down on the side of prosecutors in the intelligence community. He is not to be trusted."
Politifact found no evidence to back the claims of the viral image, and Facebook denied the rumor. There has been no response to The Grayzone's article. It is unclear how the new Facebook whistleblower fits into this theory.
Sponsor: PaintYourLife.com
Here's the perfect gift this holiday season, a hand-painted compilation portrait from Paint Your Life.
You can have your favorite family photo turned into a hand-painted canvas in just two weeks! Yes, a real artist will use your photo and create a beautiful painting for your wall. That's the power of PaintYourLife.com. And you'll save 20% if you text the word INVEST to 64-000. These guys are amazing.
● Choose from a team of world-class artists and work with them until every detail is perfect.
● You can order a custom-made, hand-painted portrait in less than five minutes!
● Quick and easy process. Get a hand-painted portrait in about 3 weeks!
● Meaningful, personal, and can be cherished forever.
● It makes the perfect holiday gift for someone you love. Or for yourself!
Again you'll save 20% off if you text the word INVEST to 64-000 right now.
Conflict of Interest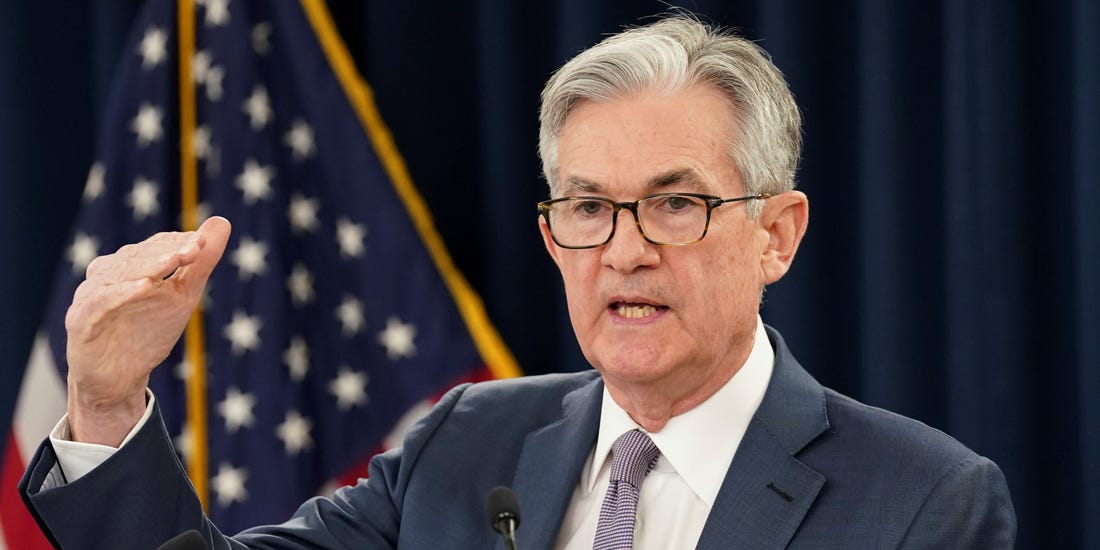 credit: businessinsider.com
The Federal Reserve is cracking down on itself, banning top Fed officials from trading on the stock market in order to avoid the appearance of (or actual) conflicts of interest.
The new rules prohibit senior staff at the Fed from purchasing individual stocks or holding individual bonds or other government-backed securities. This comes after two regional Fed bank presidents stepped down in 2020 amid reports of active trading.
Fed Chair Jerome Powell said in a statement: "These tough new rules raise the bar high in order to assure the public we serve that all of our senior officials maintain a single-minded focus on the public mission of the Federal Reserve."
This does nothing to limit Congress and its members' often blatant conflicts of interest when it comes to trading.
Holy Cow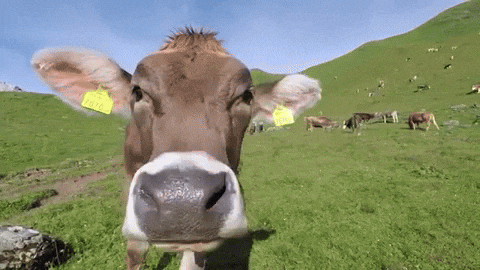 credit: giphy
The future of our world could come down to cow burps and farts.
Cows contribute 40% to global methane emissions through their burps and farts, but scientists think they can help us solve that problem.
Since we can't just become vegetarians and stop breeding billions of cows for food (because WE CAN'T, OKAY?!?!?!), researchers in Scotland think it's possible to breed low-methane cows.
The details about the inner workings of cow stomachs are unappetizing to say the least, but the researchers have focused on getting the right "microbe cocktail" in each cow's first stomach. And it looks like they might have done it. The researchers think this solution could reduce cow emissions by 50%.
News By The Numbers
$7.7 million. That is how much the biggest triceratops skeleton in the world sold for at an auction in Paris. It went to an American collector, who will now likely win the neighborhood contest for best Halloween decoration.
A few hours. That is how long it took Anonymous to hack Donald Trump's new social media platform after he announced it.
10. That is how many foreign ambassadors were ordered out of Turkey after they called for the release of philanthropist Osman Kavala.
160+. That is how many cases of misconduct and abuse U.S. border agents engaged in against asylum seekers between 2016 and 2021, according to a DHS report.
Over 2000. That is the number of Amazon workers in Staten Island who have signed union authorization cards. They're filing for a union election today.
Star Trek: The Wrath Of Takei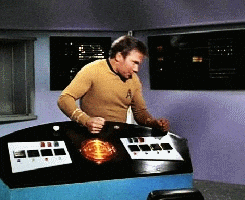 credit: giphy
The feud between George Takei and William Shatner is living long and prospering. The Star Trek stars are making headlines with their jabs again.
Last year, William Shatner dismissed Takei on Twitter, saying: "He was in less than 2/3rds of the episodes [of Star Trek]. He was a day player. He came in one or 2 days a week. Do the math. That's why I don't know him. He was on set maybe 3 weeks total per year. That's why I say he has all of these fake stories from the set; when did he have time to act?🙄"
Ouch.
On October 13, you might have heard that Shatner went to space in a Jeff Bezos rocket. The oldest man in space survived the journey (and loved it), but George Takei's reaction may have hurt. Takei said of Shatner's space adventure in an interview with Page Six: "He's boldly going where other people have gone before. He's a guinea pig, 90 years old and it's important to find out what happens." He also called him an "unfit" specimen.
George Takei might have just been joking about the guinea pig stuff. (He is very funny.) But hey, maybe William Shatner knows who he is now.
Today's Live Show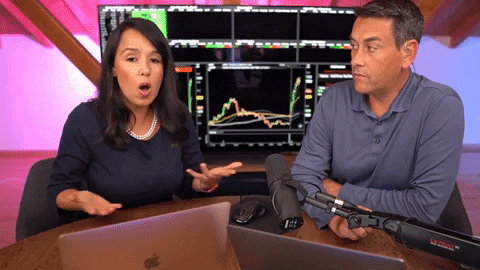 MORNING INVEST LIVE
Join us on today's live morning show. On today's show:
The stimulus package shows a sign of hope as Nancy Pelosi has a plan
Will President Biden eliminate millions in student loan debt?
And the Fed has found a way to police itself.
Join us for our live show starting at 9AM Eastern Click here to RSVP and I'll see you at there.
Share The Love
Become a friend of Morning Invest by sharing this newsletter with someone you love.
When you do, we don't just give you a pat on the back and say, "Well done old sport." We give you actual rewards that'll make everyone jealous.