TOGETHER

WITH
Happy Monday. "Godzilla vs. Kong" had the best box-office debut this weekend since the pandemic began, renewing Hollywood's confidence in movie theaters. I could watch this on a loop all day.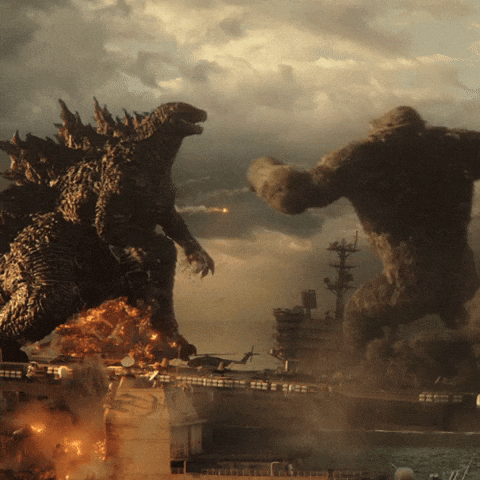 In Case You Missed It.
Delta was accused of filling middle seats on flights this weekend after saying that they would not do that during the pandemic.
Dr. Jill Biden wore patterned tights and the Internet got excited.
The Governor of Iowa signed a bill that allows people to purchase and carry handguns without a permit.
New research explains why redheads are more receptive to pain.
Researchers discovered a new dinosaur that had super hearing, blowing up the survival tactics suggested in "Jurassic Park."
Coronavirus Update:
Total confirmed cases as of 12:45 p.m. ET on Sunday: 30,681,592 — Total deaths: 554,739— Total tests: 397,387,208
Today's Live Show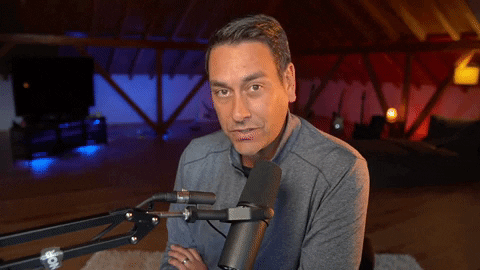 BETTER HIDE YOUR BITCOIN FROM THE US GOVERNMENT
Join us on today's live morning show. We're looking at the alarm around Bitcoin as governments look to take their cut. Amazon apologizes for letting workers pee in bottles. And 3 alt coins I'm bullish on right now. Click here to RSVP and I'll see you at 9 AM Eastern.
CONFORMING LOAN

Program

Rate

Change

APR

Change

30 year

3.01%

0.07%

3.07%

0.08%

15 year
2.28

%

0.06%

2.38

%

0.07%
The Lead: Gov. Desantis Pay to Play?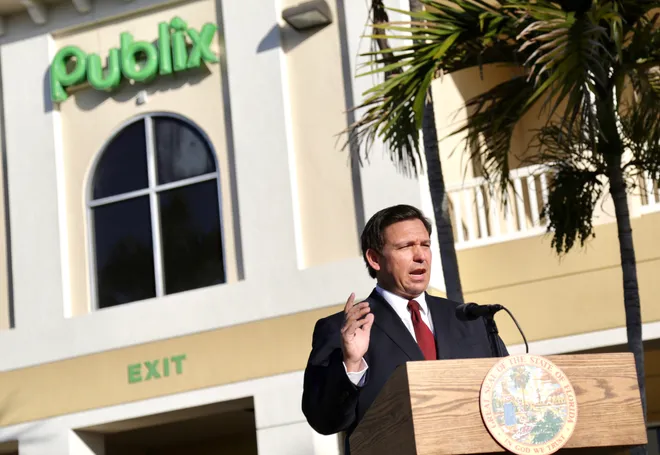 credit: getty
Florida Governor Ron DeSantis is on the ropes today after "60 Minutes" exposed the state of vaccine rollouts in Florida.
Public records show that the grocery chain Publix donated $100,000 to the Governor's Political Action Committee (PAC) called "Friends of Ron DeSantis." The family that owns the chain has also recently donated hundreds of thousands of dollars. Shortly after those donations in December, the Governor announced that Publix would be the exclusive vaccine distribution site in Florida.
Which is alright for Publix! "60 Minutes" points out that "under federal guidelines, Publix can charge Medicare $40 per shot to administer the vaccine." Even if it is free to recipients.
The problem is, most minority and poor communities have no Publix stores. Publix is an upscale grocer with high-end products that are largely out of reach for poor people.
When asked about this, Governor DeSantis got prickly.
"It's wrong, it's wrong, it's a fake narrative. I just disabused you of that narrative. You're wrong, you're wrong, you're wrong," he said.
Is he 7 years old?
In another wealthy community, the governor rolled out thousands of vaccines to seniors after the community developer donated $135,000 to the same PAC. When questioned about this the governor threatened to end the program.
"If Manatee County doesn't like us doing this, we are totally fine to take this vaccine and put it in counties that want it."
State Democratic leaders are calling for the Justice Department to investigate this pay-to-play scenario which has allowed wealthy people access to vaccines and wealthier people to profit from it while poor and minority communities are left out.
Sponsor: TrueBill
What if I told you that you could save $720 this year just by using Truebill? Would you believe me? Well, you don't have to take my word for it. You can try it right now have your mind blown. Just click here.
Truebill shows you how many subscription services are you paying for each month. Do you even know? Subscriptions add up, and sometimes we don't notice the monthly deductions from our bank accounts.
● 80% of people have subscriptions they've forgotten about. Are you one of them?
● How do you keep track of your bill payments and budgets? Clunky Excel spreadsheets? Scattered Post-it notes?
Truebill is the smartest way to manage your finances with an easy-to-use app. You can review all of your recurring charges in one place and the best part is that you can cancel those pesky subscriptions right inside the app.
I couldn't believe how much money they saved our family. They found old subscriptions that I didn't even know about. Try it right now by clicking this link to start saving some money.
Move Over Santa, Russia Comes To The North Pole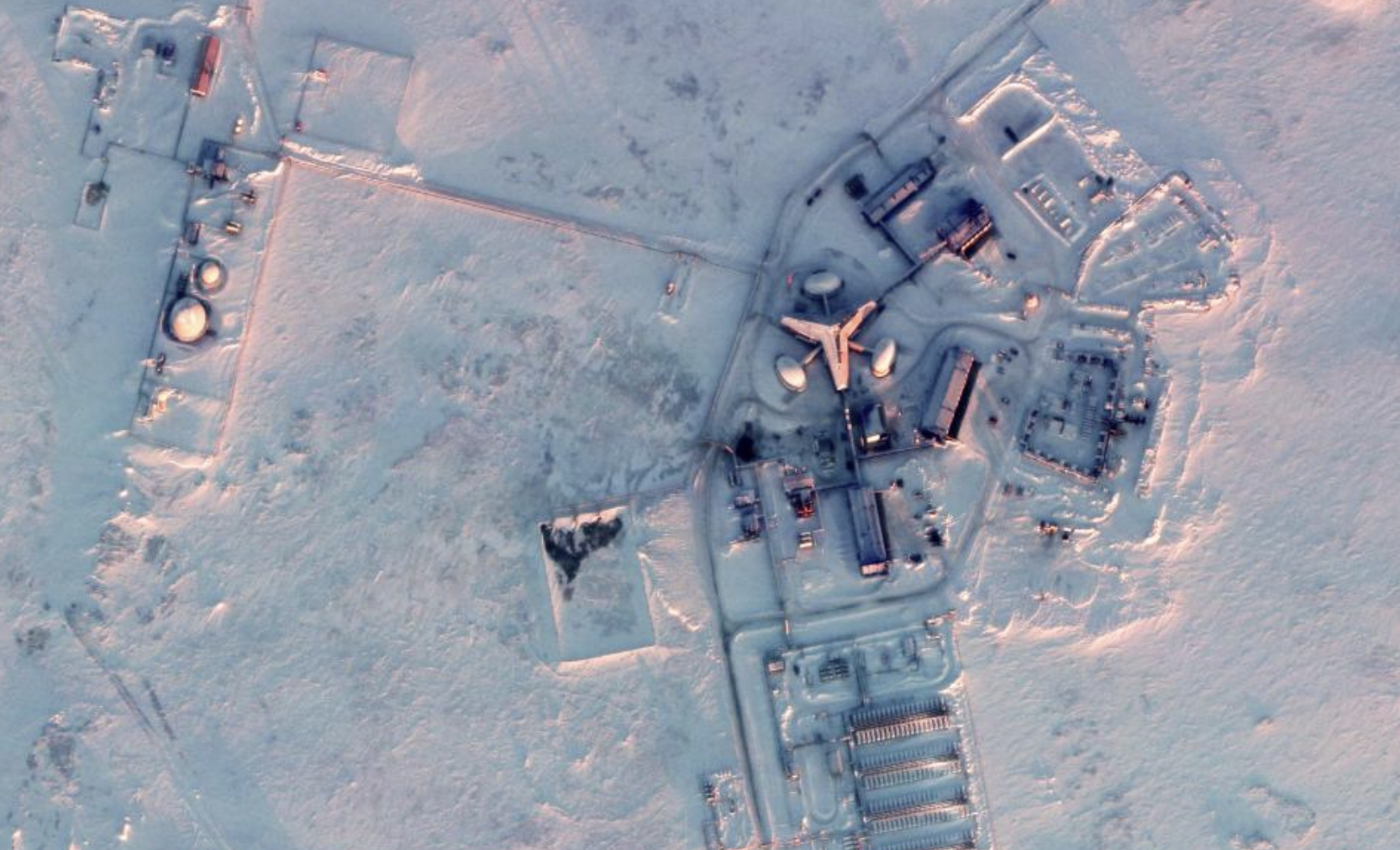 credit: getty
Satellite images show that Russia is beefing up its weaponry in the Arctic with a "super-weapon," the Poseidon 2M39 torpedo.
The Arctic weapon site used to be frozen over but climate change has led to the thawing of that land. Russia now uses this territory to build the nuclear-powered torpedo that is intended to get past defenses on the seafloor and can cause radioactive tsunamis.
We did not previously know that "radioactive tsunamis" were a thing and we're not happy to know it now.
Retail Investors Leave The Market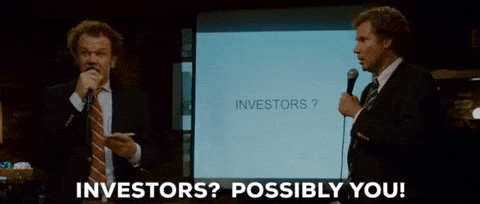 credit: giphy
Stock market trading by retail investors is down 60% since last year but the stock market is trending to record highs. Who needs 'em, huh?
"Retail investors" is a term that refers to the average person with a stock trading account. They are the opposite of "institutional investors" – people who make a career trading for themselves and others.
The institutional investors are doing just fine with the S&P 500 up 7% in 2021 alone. But retail investors were disillusioned by the GameStop fiasco when retail investors started to win over institutional investors and trading app Robinhood shut down their ability to continue to buy the stock. Now Robinhood activity is down 63%.
Will this last and has Wall Street lost some of its retail investors forever? Hard to say. Some speculate that retail investors are using their money to go live a life that they could not live during lockdowns but it will eventually come back to The Street.
News By The Numbers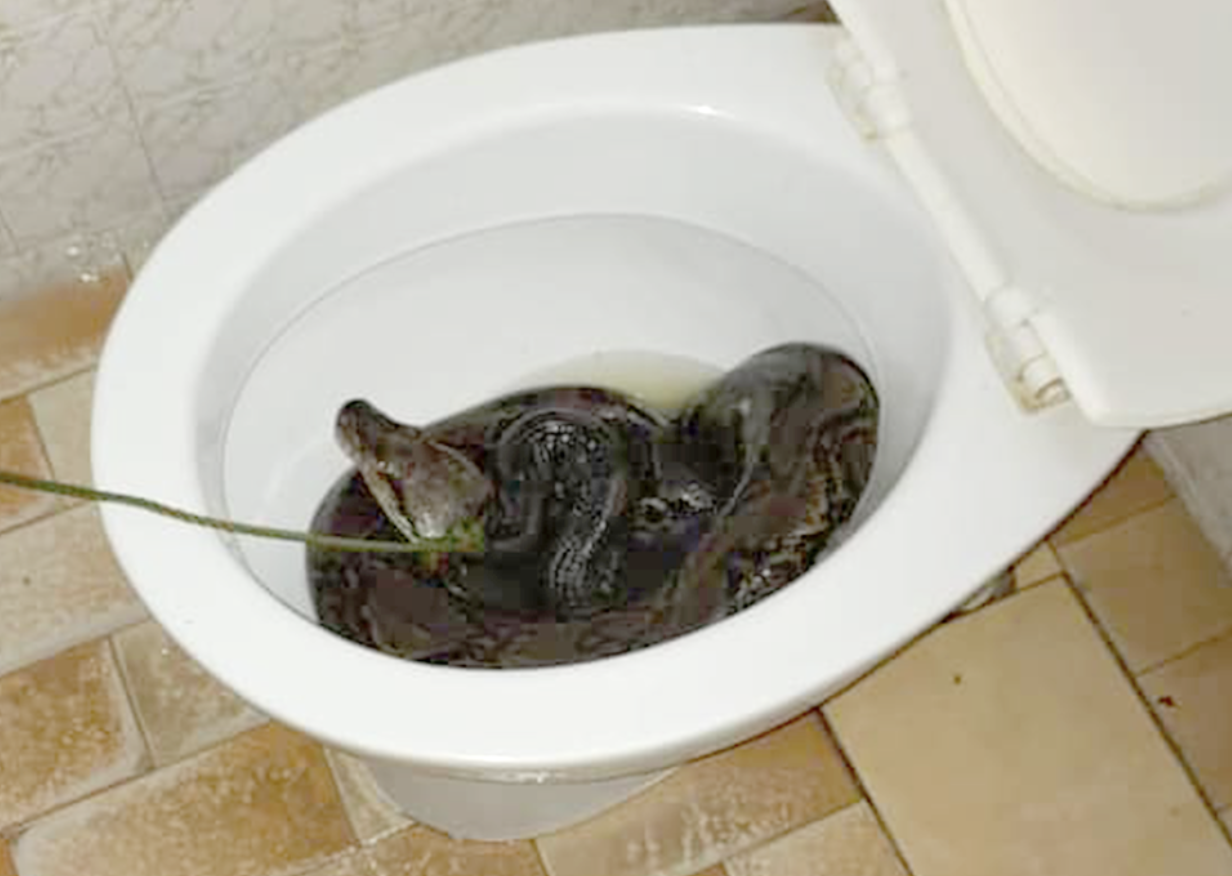 credit: independent
10 feet. That was the length of a snake that was removed from a toilet in Malaysia after it bit a man in the bum.
1.5 million. That is how many people traveled through U.S. airports this weekend, the most since the pandemic began.
500 million. That is how many Facebook accounts had their data published on a website for hackers. The data was old but it still exposed a vulnerability in Facebook accounts.
15,900. That is how many LinkedIn employees have this week off. The company gave a paid week off to all employees to avoid corporate burnout. They are calling it "RestUp!" We object to the exclamation point if the point is to get people to relax.
2017. That was the last time a town in New Zealand hosted the Great Easter Bunny Hunt where people actually go out to shoot and kill rabbits on Easter in support of local farmers who hate them. The event was held again this weekend and 11,968 bunnies were killed along with 555 stoats, possums, turkeys and other animals deemed as "pests."
Japan Flips Its Coin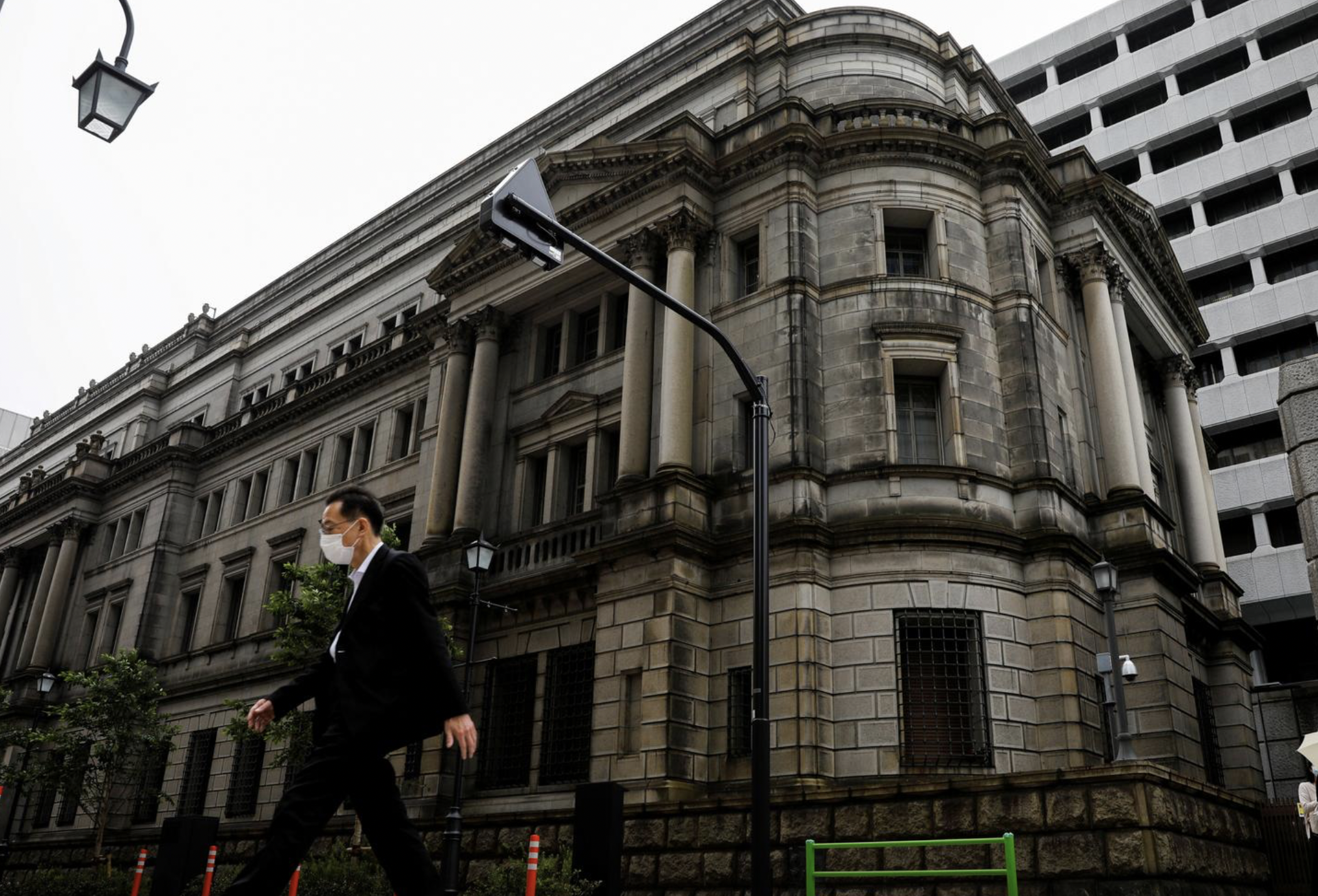 Japan's Central Bank credit: reutuers
The Bank of Japan began issuing its own digital currency today. This is an early experiment where the bank will begin issuing, distributing, and redeeming a central bank digital currency, or CBDC.
Many people have thought that governments could replace paper currency with CBDC. It is not an additional currency that the government simply makes up. It is a digitized version of existing money.
CBDC is inspired by Bitcoin and blockchain technology but it is not the same. Bitcoin has no government backing or government database, by definition. CBDC runs on blockchain technology but the government controls the database.
Paper currency is incredibly inefficient. It is based on old banking infrastructure and printing money is costly to governments. But the learning curve with digital currency is steep. Many people simply don't understand it. Many governments want to use this technology but they know they have to move slowly. The first phase of a rollout in Japan will last through March of 2022.
Stressed Out And Bald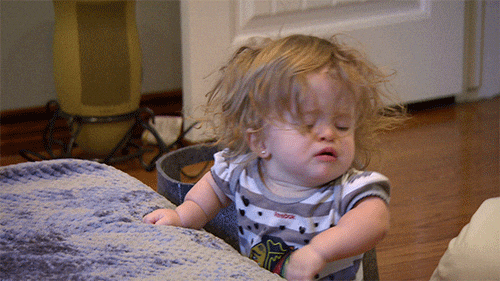 credit: pbs
Stress is a major contributor to baldness, according to a new study. Scientists studied the effect of stress on mice and found that stressed-out rodents had more hair loss and less regrowth.
When the stress hormone was removed from the mice, however, the hair began to grow back more rapidly, even in older mice.
Of course, genetics, age, and diet all play a part in hair loss too but stress can be incredibly debilitating to the body so if you want to grow out your locks, try to stress less.
Share The Love
Become a friend of Morning Invest by sharing this newsletter with someone you love.
When you do give you actual rewards that'll make everyone jealous.