| TOGETHER WITH | |
| --- | --- |
Happy Monday. Hundreds of blackbirds took a nose-dive together in Chihuahua, Mexico, and no one knows why. A sign of what's to come in 2022? #nosedive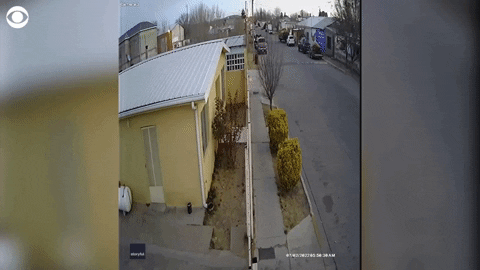 credit: cbs
In Case You Missed It.
⚖️ Former Minnesota police officer Kim Potter was sentenced to two years in prison for the murder of 20-year-old Daunte Wright in April 2021. This is significantly less time than prosecutors and Wright's family requested.
💨 Storm Eunice hit Europe Friday with winds reaching 122 miles per hour, the highest wind speeds on record in England.
⚾️ Thanks to the continuing lockout, Major League Baseball in the U.S. has started postponing games and delayed the start of spring training until March 5, at the earliest. The chances of a season this year are not looking great.
🇺🇦 Russian "drills" and separatist fire (backed by Russia) are building around Ukraine, increasing tensions and starting the body count.
🇷🇺 Leaders from around the world gathered for the Munich Security Conference this weekend. Russia was not so mysteriously absent.
🚢 A cargo ship full of luxury vehicles caught fire in the Atlantic on its way to North America last Thursday. The supply chain is happy to share the blame for long wait times.
Coronavirus Update: 😷
| | | | |
| --- | --- | --- | --- |
| | Bitcoin | $39,255.13 | |
| | | | |
| --- | --- | --- | --- |
| | Ethereum | $2,743.12 | |
| | | | |
| --- | --- | --- | --- |
| | Cardano | $0.9753 | |
| | | | |
| --- | --- | --- | --- |
| | Dow | 34,079.18 | |
| | | | |
| --- | --- | --- | --- |
| | S&P | 4,348.87 | |
| | | | |
| --- | --- | --- | --- |
| | Nasdaq | 13,548.07 | |
*Stock data as of market close, cryptocurrency data as of 5:00 am ET.
Markets: The U.S. markets are closed for President's Day. European markets opened higher this morning as hopes of a Russia / Ukraine deescalation emerge. Bitcoin continued to bounce below that all-important $40,000 support level.
The Lead: Universal Health Care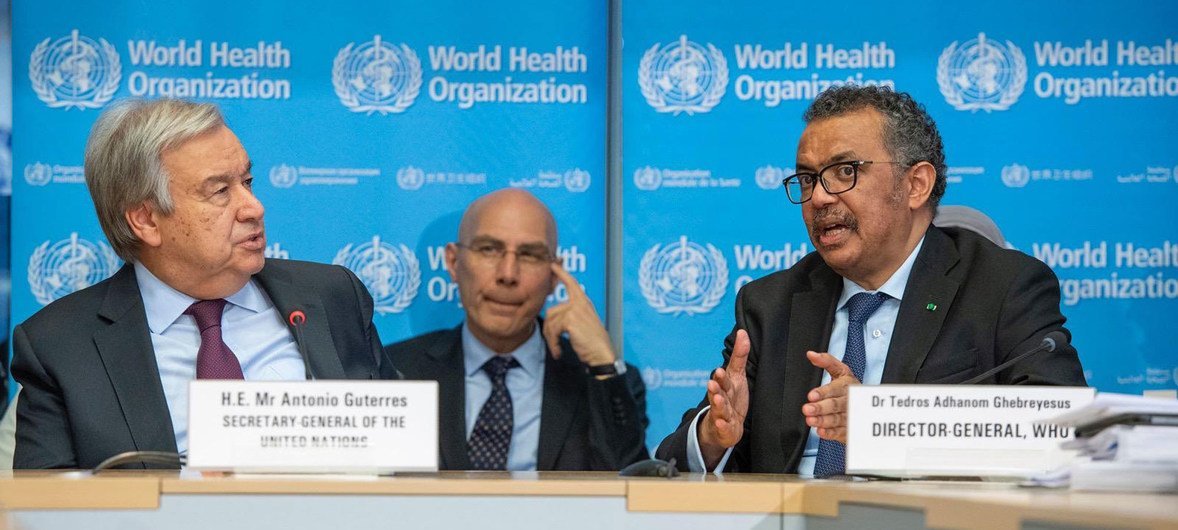 credit: un news
The World Health Organization is finding the true meaning of universal health care.
Last year, WHO established a global transfer hub in South Africa to help low- and middle-income countries make their own mRNA vaccines. The organization announced Friday that it has selected the first African countries to receive the technology they need to achieve health sovereignty in this way.
Egypt, Tunisia, South Africa, Senegal, Kenya, and Nigeria will soon be able to produce their own Covid vaccines. WHO is also working on a training hub so more people in these countries can form the workforce making and administering the vaccine.
But that's not all, folks! WHO's groundbreaking hub gets us closer to a shining future where these countries can produce their own vaccines to treat all kinds of illness, including diabetes, cancer, even malaria, tuberculosis, and HIV.
"No other event like the COVID-19 pandemic has shown that reliance on a few companies to supply global public goods is limiting, and dangerous," said WHO Director-General Dr. Tedros Adhanom Ghebreyesus. "In the mid- to long-term, the best way to address health emergencies and reach universal health coverage is to significantly increase the capacity of all regions to manufacture the health products they need, with equitable access as their primary endpoint."
Student Loan Forgiveness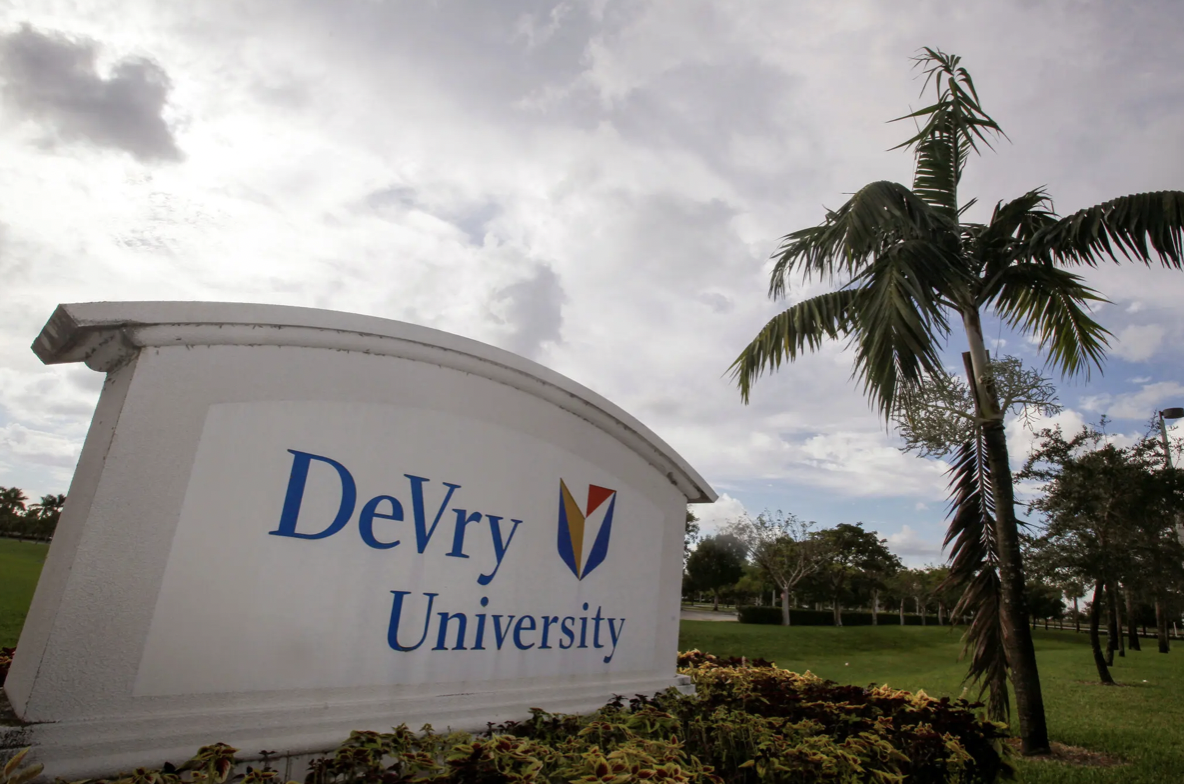 credit: ap
The Biden administration announced it would forgive federal loans for 16,000 students who were taken in by false advertising from for-profit colleges like DeVry University. $415 million in debts are now gone. Poof.
This is a small dent in a backlog of claims that began under former President Trump's Education Secretary Betsy DeVos. DeVos loved for-profits and ultimately ignored all of these false advertising claims. The fact that Trump University had to pay back students it defrauded is, I'm sure, very besides the point.
The claims have kept building under President Biden, and there is now a higher backlog (almost 88,000) than there was under the Trump administration, but this is at least a dent.
DeVry claimed that 90% of its students find jobs in their field six months after attending. That number is actually more like 58%. They stopped making the claim in 2015, so they can continue participating in the federal aid program despite this latest news. I'm sure that makes sense to someone somewhere.
Athletic Greens Is A Game Changer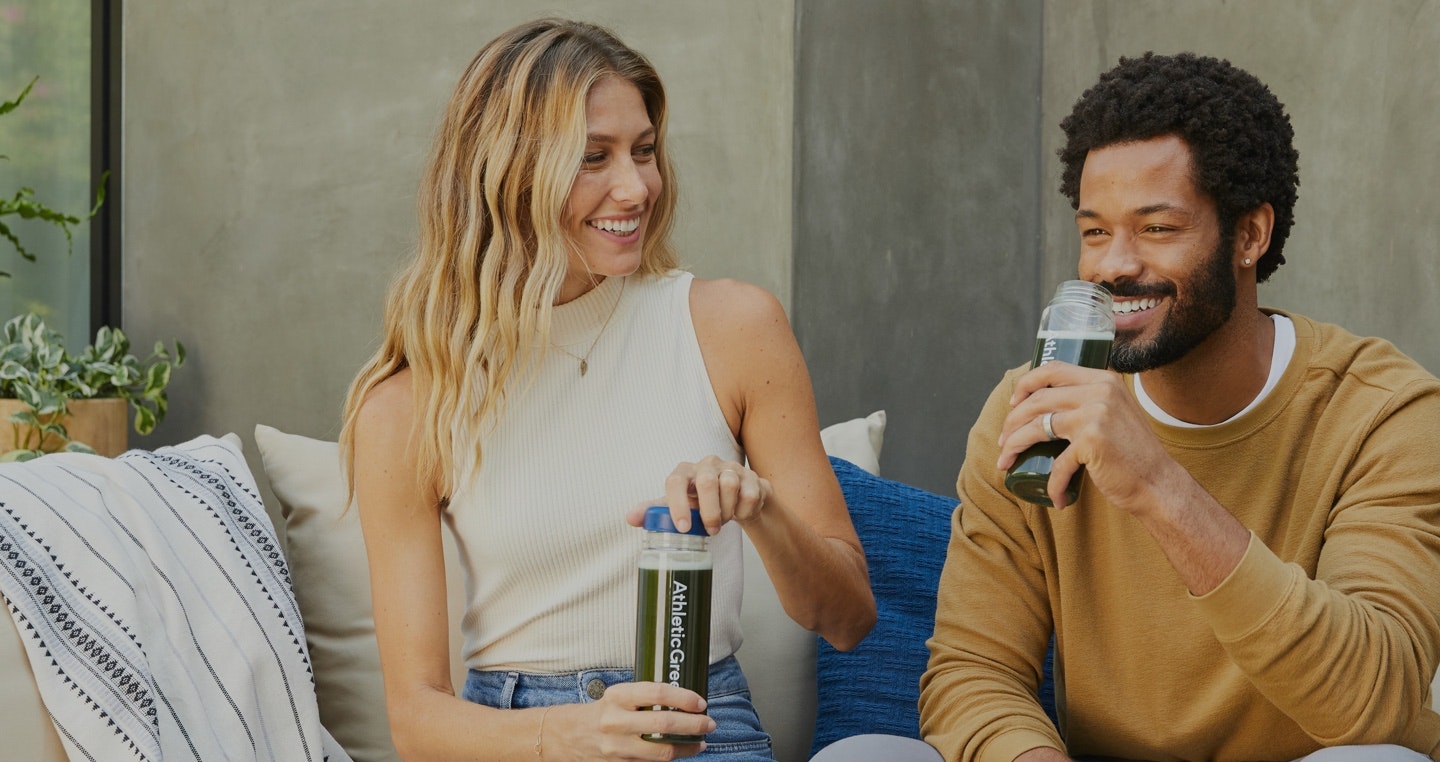 Athletic Greens is my new morning routine and in four months I've noticed a tremendous change in my health. With Athletic Greens, I've lost 20 pounds, I've been able to get rid of 6 different bottles of vitamins and instead use one Athletic Greens shake for a daily dose of nutrition.
Here's how Athletic Greens can help:
ONE tasty scoop of Athletic Greens contains 75 vitamins, minerals and whole food-sourced ingredients, including a multivitamin, multi-mineral, probiotic, greens superfood blend and more, that all work together to fill the nutritional gaps in your diet, increase energy and focus, aid with digestion and supports a healthy immune system, all without the need to take multiple products or pills.
It's lifestyle-friendly whether you eat keto, paleo, vegan, dairy-free or gluten-free, and contains less than 1 gram of sugar without compromising on taste.
AND right now…Athletic Greens has got you for year-round immune support by offering my audience a FREE 1 year supply of Vitamin D AND 5 free travel packs with your first purchase if you visit my link today.
Simply visit athleticgreens.com/invest and join health experts, athletes and health conscious go-getters around the world who make a daily commitment to their health every day. Visit Today and get your FREE year supply of Vitamin D and 5 free travel packs today.
Sorry You're Not Technically Catholic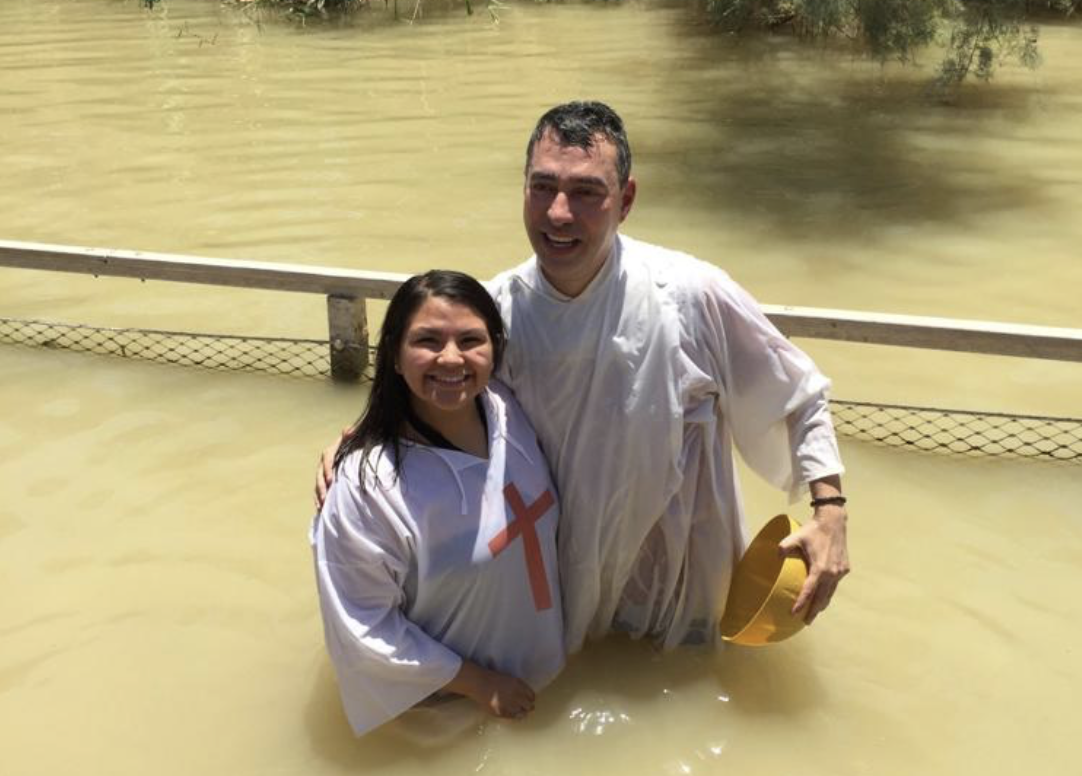 Reverend Andres Arango credit: ap
There's no "we" in baptism.
Thousands of baptisms in Arizona are considered invalid because Reverend Andres Arango said "We baptize you in the name of the Father, and of the Son, and of the Holy Spirit" instead of "I baptize you…"
The Church ruled in 2020 that the "I" doing the baptizing is Jesus talking through the priest. You leave Jesus out and the baptism doesn't count.
Arango has now resigned after 16 years of serving in Arizona. That means 16 years of invalid baptisms. Re-baptisms will soon be the trend in the state, as well as other re-ceremonies, including re-marriages.
This is not the first (or last) time this issue has changed lives. But maybe it's good news that the Catholic Church cares so deeply about pronouns? Hopefully it's not just when Jesus is involved.
The French Connection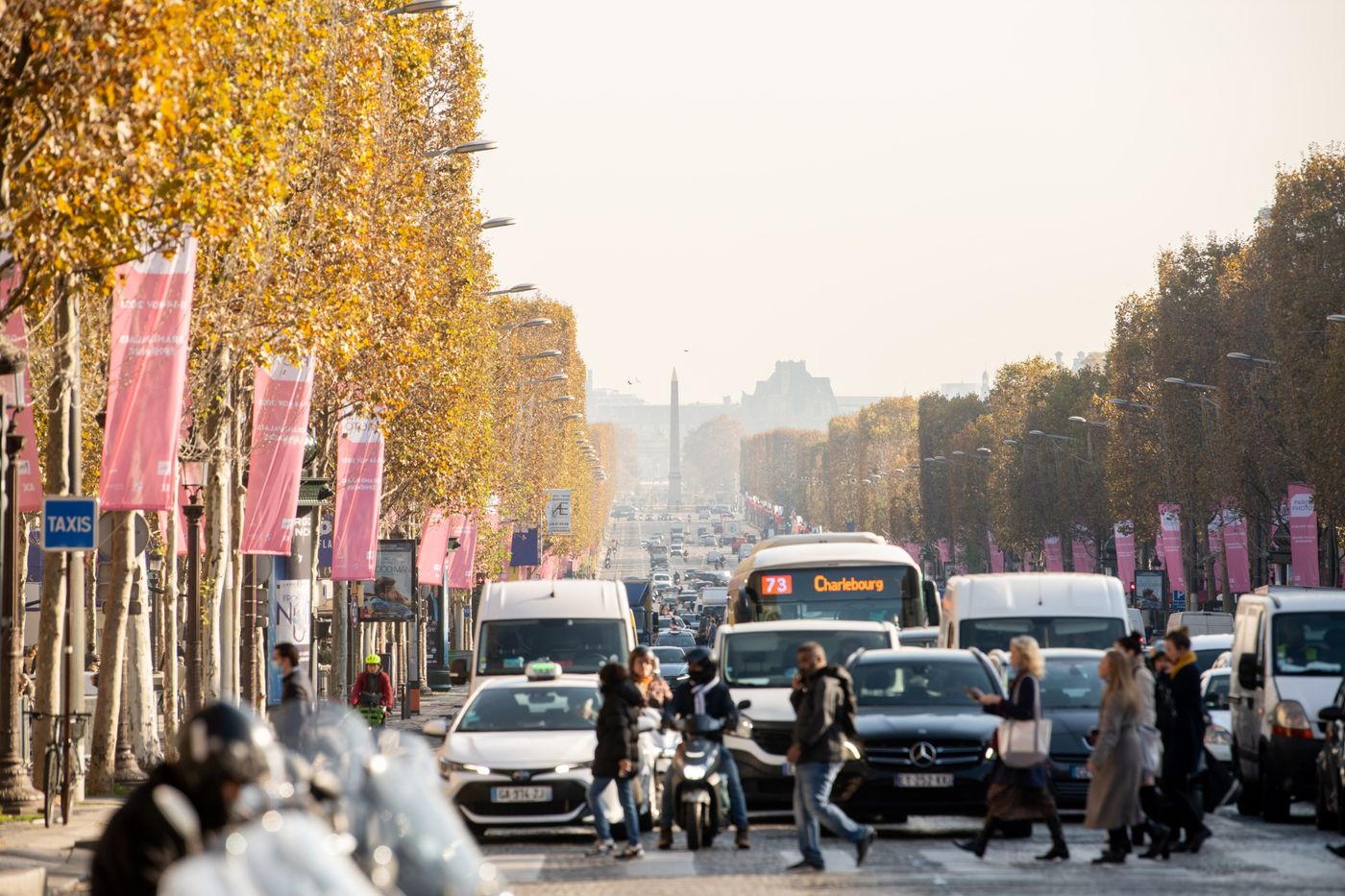 credit: getty
Paris will be closed to through traffic starting in 2024. France's capital is looking to decrease congestion and emissions in the city before the Olympics come to town.
Olympians, fans, and Parisians will still get to drive. The ban is only for cars driving through the city to get where they're going faster. People who live and visit, as well as public transportation can all still roll into the city.
I might be wrong, but this sounds like it could create more emissions. If people have to go the long way, they'll be guzzling more gas and putting out more fumes, right? Just not in Paris? They say this will cut about half of city traffic, but what about the poor suburbs?
This also seems like it will be pretty hard to enforce. There will be fines for violators, but how do you track them down? According to Bloomberg, the plan is random and vague: "These fines will be implemented by random police checks on vehicles leaving the zone, and some form of camera monitoring system able to read number plates."
News By The Numbers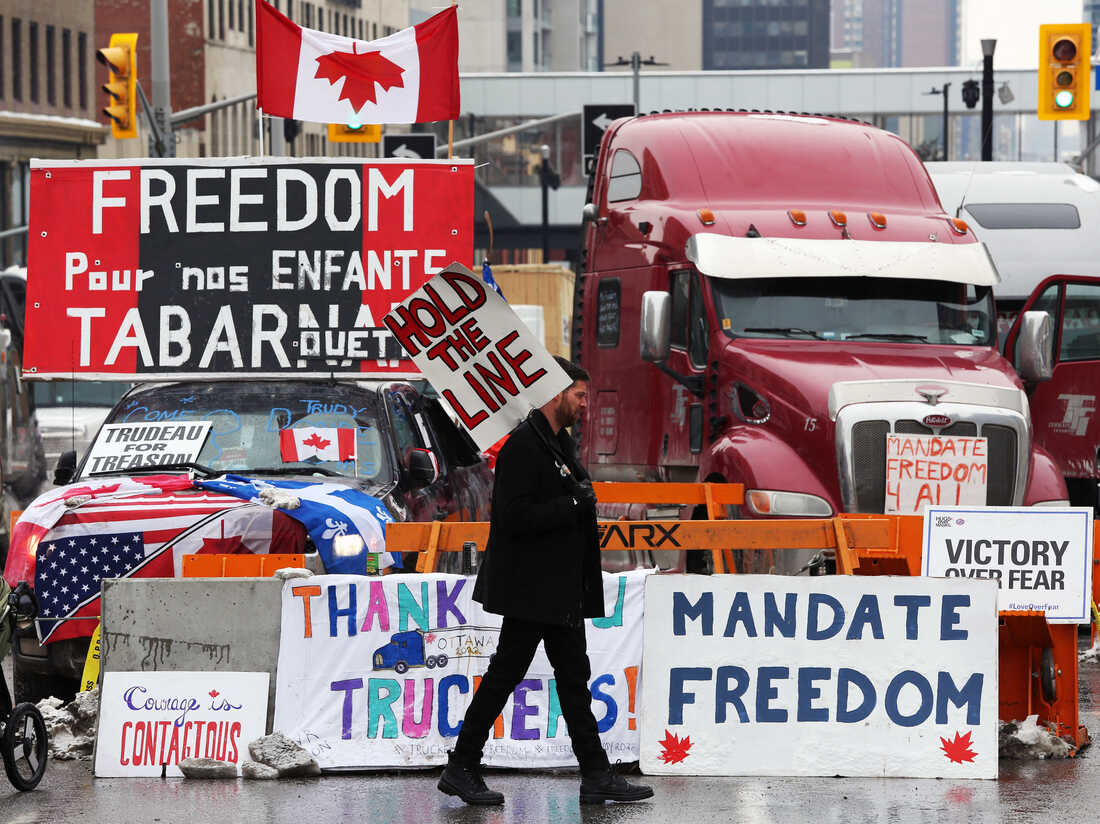 72%. That is how much of Canada thinks the trucker pandemic protests should end. Prime Minister Trudeau invoked the Emergencies Act last Monday and arrests began Thursday night.
$200 million+. That is the amount Spotify allegedly spent to land Joe Rogan's podcast on their service, double what was first reported. The headlines and controversy came free.
190,000. That is the amount of personnel Ukraine says Russia has built up in and around Ukraine.
19. That is how many Austin, Texas police officers were indicted for the aggravated assault they inflicted during the 2020 racial justice protests that followed the murder of George Floyd.
What's Trending?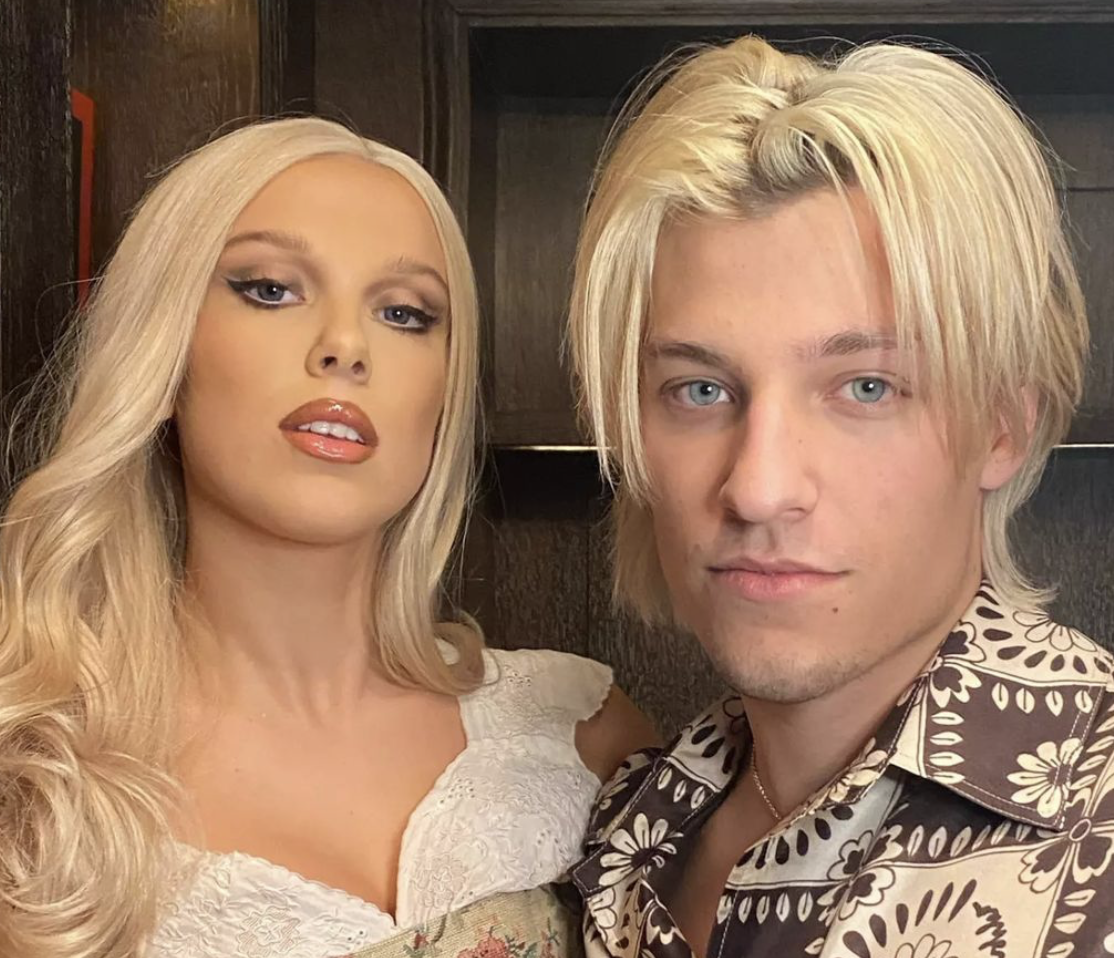 credit: instagram
Millie Bobby Brown is trending because the Stranger Things actor celebrated her 18th birthday with boyfriend Jake Bongiovi (Jon Bon Jovi's son) in what were apparently supposed to be Barbie and Ken costumes???
Family Dollar is trending because GEEEEAAAAHHHH!!! Over 1,100 dead rodents were found at a West Memphis distribution center, leading to the temporary closing of 400+ stores in six states. GEEEEAAAHHHH.
Peppa Pig is trending because Ye (aka Kanye West) has a beef with the cartoon character. Also featured in the list of Kanye Beefs the U.S. rapper posted on Instagram: his cousin, Beyoncé, and Harriet Tubman.
Share The Love
Become a friend of Morning Invest by sharing this newsletter with someone you love.
When you do, we don't just give you a pat on the back and say, "Well done old sport." We give you actual rewards that'll make everyone jealous.