| TOGETHER WITH | |
| --- | --- |
Happy Thursday.
International
Haiku Day it is today
See what we did there?
– by Natali Morris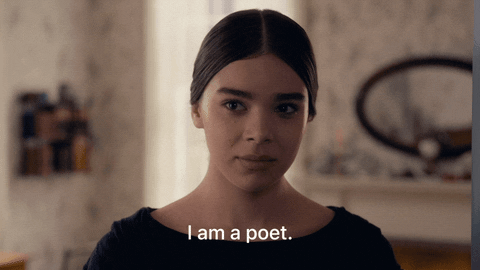 credit: giphy
In Case You Missed It.
👍🏻 Today is supposed to be Tax Day but it is not. You've got another month.
🍕 The Florida State Fair will have pickle pizza and we are against that.
👁 Turns out you could go blind if you tattoo your eyeballs.
👽 Bookies have shortened the odds of alien encounters on news that the U.S. military is taking sighting reports seriously.
🇯🇵 Tokyo is forging ahead with plans for the Olympics but facing organized protesters demanding the games be canceled or postponed. Japanese politicians say they still may cancel.
🐝 Murder hornets are coming out of hibernation and the state of Washington says it is illegal to sell or distribute them. Who would do that??
🇷🇺 The U.S. is planning to slap sanctions on Russia for interfering in the Presidential elections and other alleged hacking.
Coronavirus Update: 😷 Total confirmed cases as of 9 p.m. ET on Wednesday: 31,419,303 — Total deaths: 564,301— Total tests: 410,410,902
Men who have had Covid are six times more likely to have erectile dysfunction, according to a new study.
Argentina and Cambodia will both go into new lockdowns.
The CDC says that 5,800 vaccinated people still contracted Covid and 7% of those cases required hospitalization.
A scientist researching whether different branded vaccines can be used for the first and second dosage is named Professor Snape. He's got this. He made the Unbreakable Vow.
CONFORMING LOAN

Program

Rate

Change

APR

Change

30 year
2.84

%

0.05%

2.89%

0.05%

15 year
2.17

%

0.01%

2.25

%

0.03%
The Lead: Packing The Court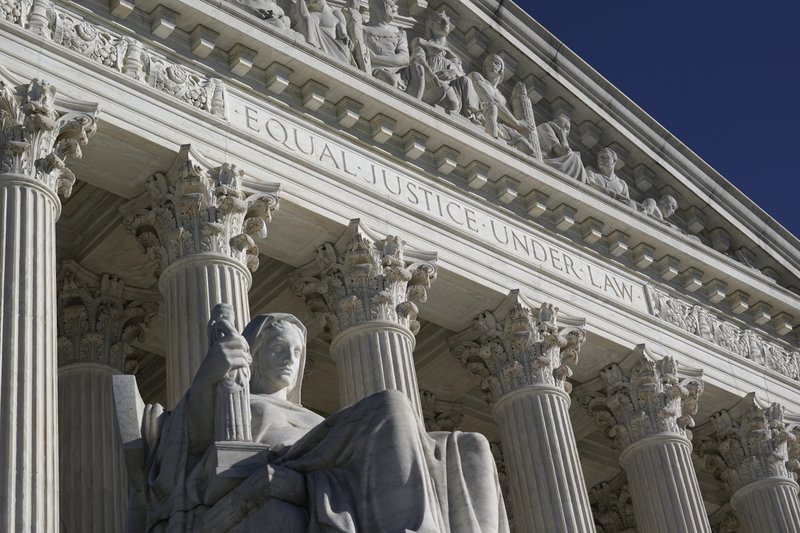 credit: getty
Democrats introduced legislation to expand the Supreme Court from nine justices to 13. Why would they do this? Because they could shift the balance of justices currently serving from conservative to liberal.
As it stands, there are six justices that were appointed by Republican Presidents known for a more conservative way of rule. There are three who were appointed by Democratic Presidents known for a more liberal way of rule. The 6-to-3 balance was solidified under President Trump, who appointed three Justices during his administration. Expanding the court to 13 justices would shift that balance, presumably to seven liberal judges to six conservative ones.
Civics lesson
Nowhere in the Constitution does it say that the Supreme Court must be limited to nine members but there has never been more than 10 at a time. The legislation to add four more members is not likely to pass through Congress as it is a thinly veiled effort to shift the current balance of power. President Biden has said he is "not a fan" of this idea but that's not to say he won't make the appointments he's offered.
Despite the perceived imbalance of power, the court has not functioned as a Republican super-machine on social issues that voters care about. They unanimously refused to take up former President Trump's challenge to the election results.
Side note: In researching this story, we noted that SupremeCourt.gov still does not have a photo of Justice Amy Coney Barrett. She was confirmed five months ago. Maybe someone should get on that?
Rental Car Return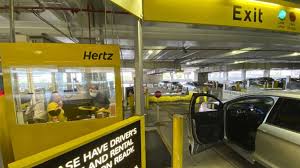 credit: observer.pt
If you are thinking about traveling this summer, book your rental car now. Rental companies have a shortage of cars to rent because they sold off a large portion of their fleet during the pandemic.
They had to do this to avoid the expense of maintenance and insurance, as well as to bring in some cash when they were not making any money. Hertz reported a 46% drop in revenue last year but now, travelers are coming back and they can't build their fleet back up fast enough. Both Hertz and Avis confirmed that the car shortages are expected to continue for the foreseeable future.
In other travel news, American Airlines says that it is expected to operate a "nearly normal" schedule this summer with many routes coming back domestically and between the U.S. and Mexico and Canada. Planes are being booked to 90% capacity domestically and 80% capacity internationally.
United says that it will help mitigate crowds by no longer boarding planes from the back because that causes people to gather at the gate. Now it will board in groups of five people in two lanes. That should also reduce the mad rush mentality so hopefully this method is here to stay.
Sponsor: Netgear
There is nothing worse than terrible WiFi. Seriously I'd rather have a cast on my leg and be on crutches than deal with terrible WiFi.
Bring your WiFi up to speed with Orbi WiFi 6 from NETGEAR. It's a game-changer.
Orbi WiFi 6 is the best and latest in WiFi, a masterpiece of connectivity. It covers your entire home with unmatched speeds and performance for more devices than ever before, in any part of the house. With WiFi this advanced, you're going to want it everywhere.
Ready for the best WiFi ever? Save 10% on America's #1 choice for WiFi at NETGEAR.com with promo code MORNING10. Make sure to use our promo code MORNING10 for 10% off.
Your WiFi will never be the same again.
Hawaii's Automatic Voter Program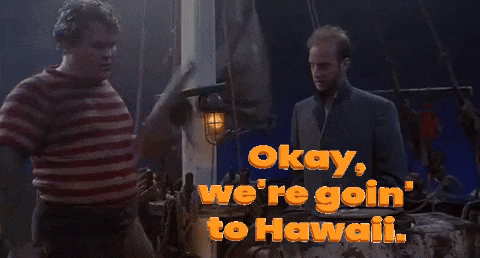 credit: giphy
Hawaii is set to pass automatic voter registration (AVR). Senate Bill 159 passed the state's House of Representatives and will now head to the state Senate where it is expected to pass.
The bill makes voter registration automatic when a resident applies for a driver's license or ID card unless they decide to opt-out. Even though immigrants can get driver's licenses, they cannot register to vote until this program. Voters still must be U.S. citizens.
Already 20 states have AVR policies. Oregon was the first to do this in 2015.
Yet Another Story About How Bad Plastics Are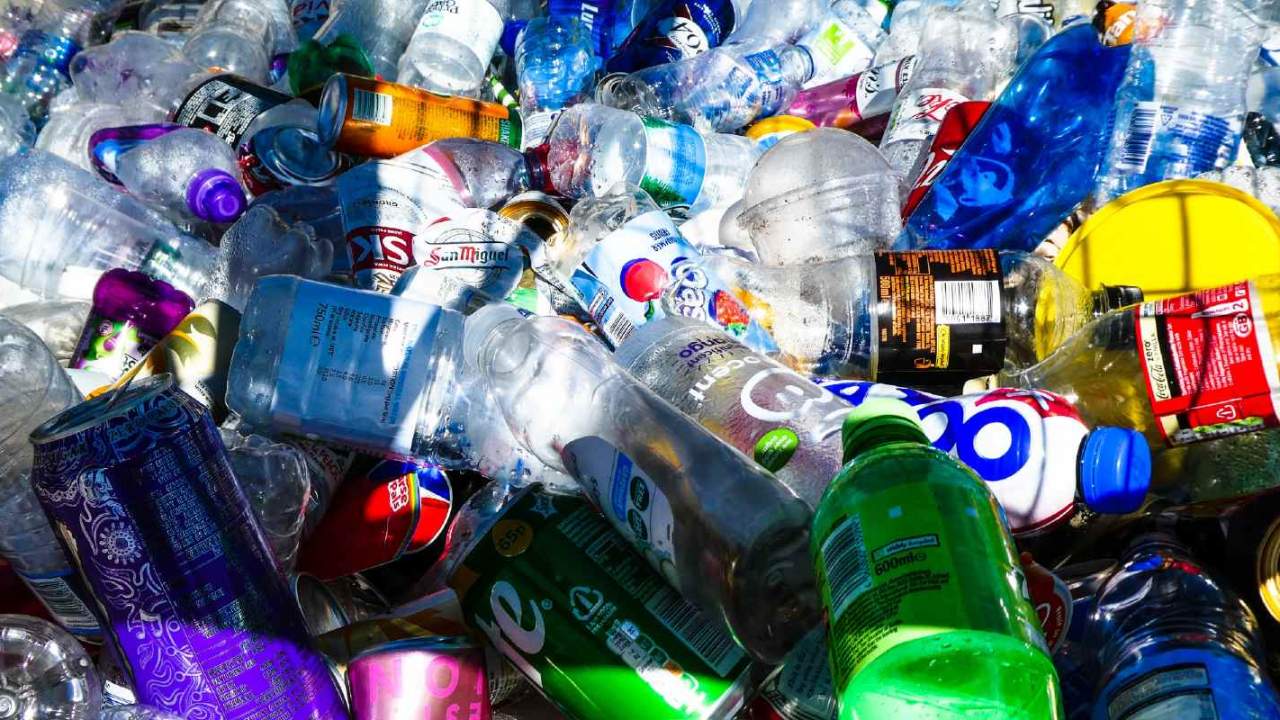 credit: slashgear
Chemicals in plastics have been linked to serious brain damage. The two chemicals are bisphenol A and bisphenol S, commonly referred to as BPA and BPS.
The study linked BPA and BPS to brain disease in fish but researchers say that it is "very likely" that similar effects happen to humans that are exposed to them.
And we are ALL exposed to them, whether we like it or not. It is everywhere. On store receipts, in plastic bottles, in canned food lining. Marketers often mark products as "BPA-free" but say nothing of the BPS that is still there. These chemicals disrupt the nervous system after prolonged exposure to even small amounts. Switch to glass or stainless steel whenever you can, friends!
News By The Numbers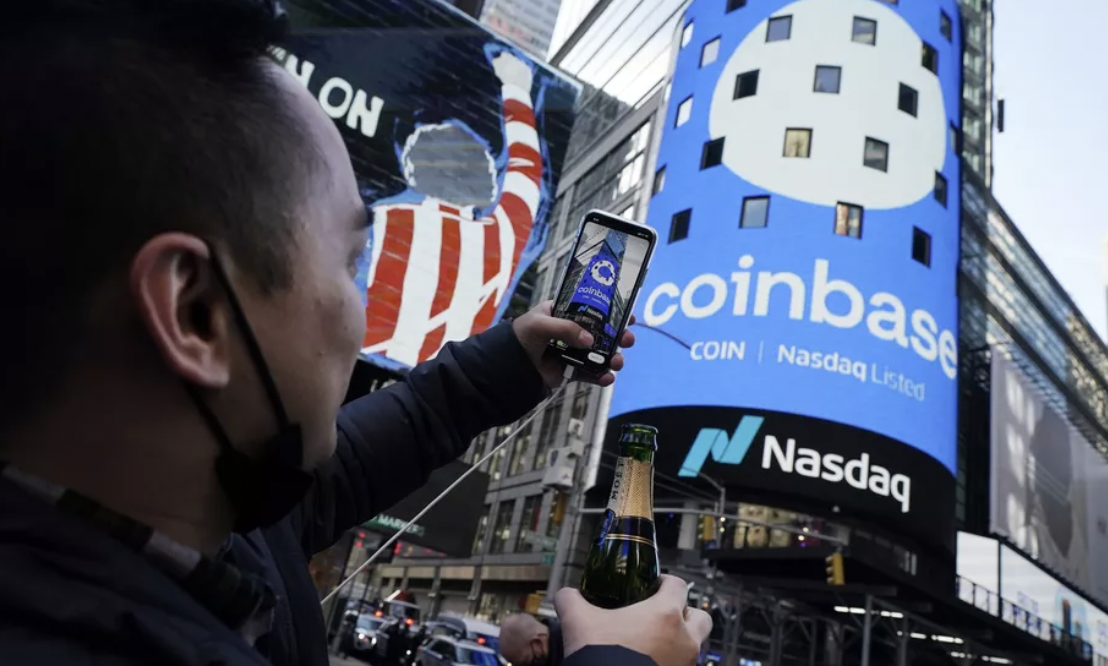 $85 billion. That is how much cryptocurrency company Coinbase made in its first day on the Nasdaq.
32.7%. That is how much toilet paper sales are down compared to this time last year because panic buying has subsided. Sales of paper towels are down 18.3% and sales of wet wipes are down 15.7%.
40%. That is how much the pay of truckers has gone up due to high demand. Trucking companies are trying to lure in new drivers with an estimated $60,000 annual salary, compared to the $47,000 median from last year. What they do not say is that they offer these new drivers "free" training that they have to pay back over their career in addition to many expenses such as truck rental and insurance. Maybe they can consider canceling that student debt and give these drivers a chance to actually earn?
Every 10 hours. That is how often the FBI opens a new investigation against China, according to Director Christopher Wray.
Iron Man In Real Life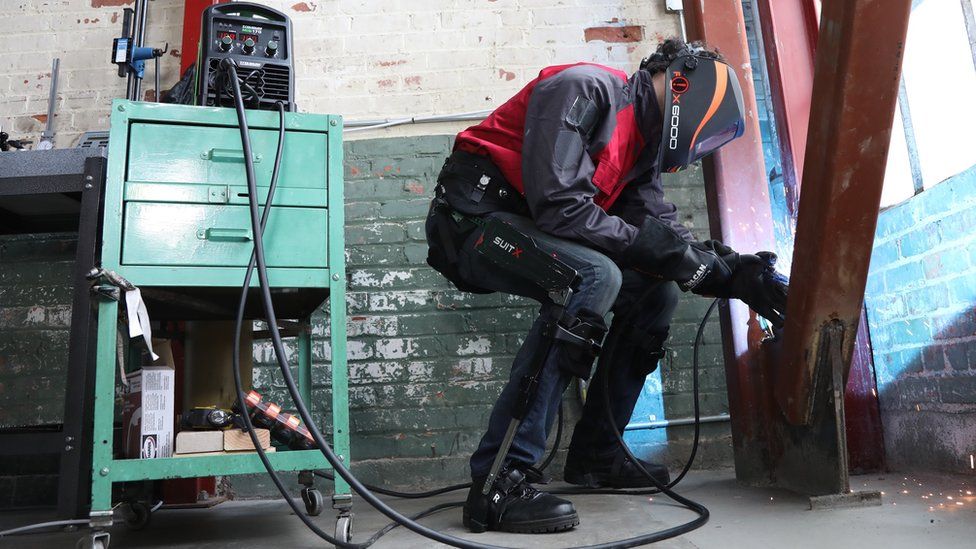 credit: getty
Iron Man-like suits may not just be for Tony Stark. One California company expects that they'll soon be available at Home Depot, as accessible as a lawnmower.
The SuitX is what is called an exoskeleton suit. It supports and covers the body and offers added strength and support. Studies show that workers who use these suits have a 50% reduction in muscle activity, helping prevent fatigue.
The SuitX can be battery-powered and computer-operated. Sales are expected to rocket to $6.8 billion by 2030. General Motors is also researching an exoskeleton glove for manufacturers and Delta is also testing its own exoskeleton suit for employees who handle freight and ground support.
I have always found it amazing to watch carpet installation and thought, "These people do that knee drive movement all day, every day at the expense of their back!?" Think of giving those people some help to save their bodies! Yes, I'm for that! You've got to think that corporations would rather spend money on these suits than workers' compensation claims!
Today's Live Show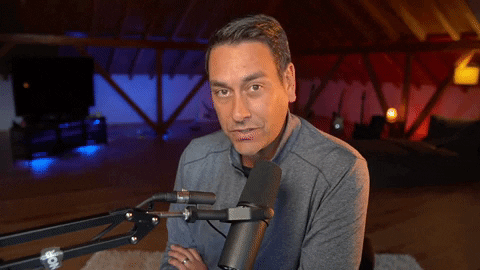 WOW! A $70,000 MINIMUM WAGE WORKS & STIMULUS BOOSTED ECONOMY
Join us on today's live morning show. We'll be analyzing how a $70,000 per year minimum wage could revolutionize America. Coinbase explodes onto the Nasdaq. And new numbers show March had an explosion of retail sales thanks to the stimulus. Click here to RSVP and I'll see you at 9 AM Eastern.
Share The Love
Become a friend of Morning Invest by sharing this newsletter with someone you love.
When you do, we don't just give you a pat on the back and say, "Well done old sport." We give you actual rewards that'll make everyone jealous.