| TOGETHER WITH | |
| --- | --- |
Happy Monday.
Today is National Coming Out Day. Yay for support for everyone no matter who they love!
Also, we have a huge announcement on our live show this morning. We can't wait to share it with you at 9 AM EST. Click right here to set a reminder.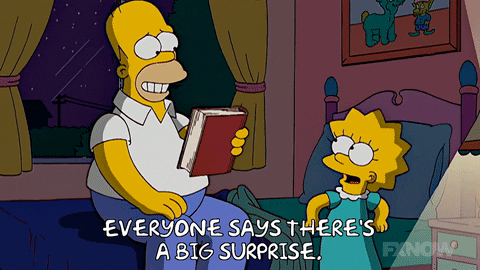 In Case You Missed It.
📉 Trump International Hotel in D.C. didn't do quite as well as the former president said it did. It saw over $70 million in losses during his term.
🗳 New York City Mayor Bill de Blasio is telling people he plans to run for governor next year.
🛑 The Fifth Circuit lifted the injunction on the Texas abortion law. Abortions are once again basically illegal in the state. For now.
🎤 Trump held a very presidential rally in Iowa on Saturday.
👍🏻 NYC is getting rid of its gifted and talented program so everyone can have access to accelerated learning regardless of who they are.
📚 California is now the first state to require ethnic studies in high school.
Coronavirus Update: 😷 Total confirmed global cases as of 4:30 p.m. ET on Friday: 237,074,906 — Total deaths: 4,832,637 — Total vaccine doses administered: 6,420,459,421
| | | | |
| --- | --- | --- | --- |
| | Bitcoin | $56,538.53 | |
| | | | |
| --- | --- | --- | --- |
| | Ethereum | $3,590.25 | |
| | | | |
| --- | --- | --- | --- |
| | Cardano | $2.23 | |
| | | | |
| --- | --- | --- | --- |
| | Dow | 34,746.25 | |
| | | | |
| --- | --- | --- | --- |
| | S&P | 4,391.34 | |
| | | | |
| --- | --- | --- | --- |
| | Nasdaq | 14,579.54 | |
*Stock data as of market close, cryptocurrency data as of 5:00 am ET.
Markets: Bitcoin and Ethereum enjoyed a big weekend with a lot of green candles. ETH is up 5.88% in the last nine hours.
Housing: Look below in our mortgage interest section and you'll notice a small but noticeable change. Interest rates started moving slightly higher as home supply is at a record low.
The Lead: January 6th Commission Cracks Its Knuckles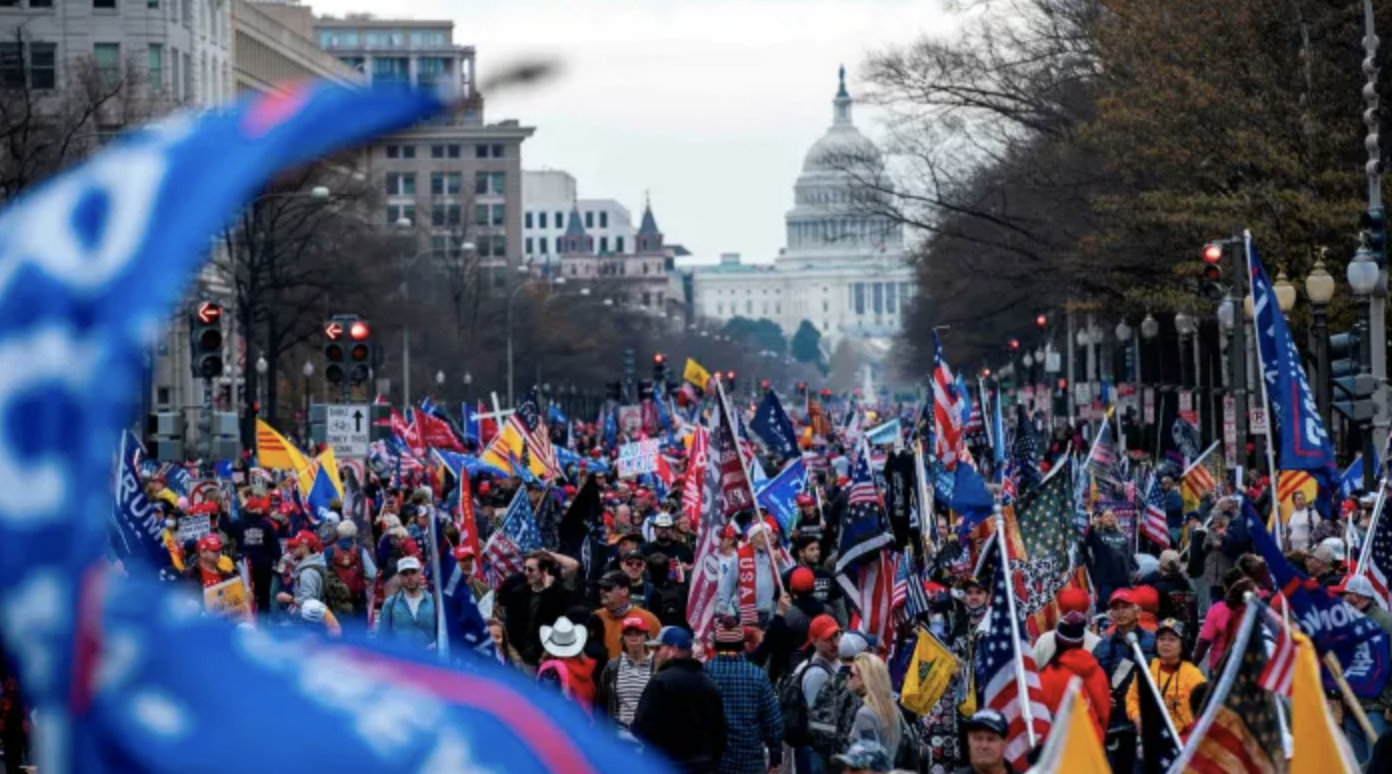 credit: getty
The House select committee investigating the January 6 Capitol riot is set to take depositions starting October 14, but President Trump very much does not want that to happen.
The committee issued four subpoenas to Trump aides and allies at the end of last month. One of those went to Steve Bannon, who is planning to ignore it. Trump is encouraging them all to do the same, citing executive privilege.
President Biden gave the go-ahead to the National Archives to produce related documents, choosing not to assert executive privilege.
Committee leaders said in a statement: "[W]e will not allow any witness to defy a lawful subpoena or attempt to run out the clock, and we will swiftly consider advancing a criminal contempt of Congress referral."
Watch this space!
CONFORMING LOAN

Program

Rate

Change

APR

Change

30 year

2.96%

0.10%

3.02%

0.10%

15 year

2.12%

0.04%

2.21

%

0.04%
The Afghanistan Crisis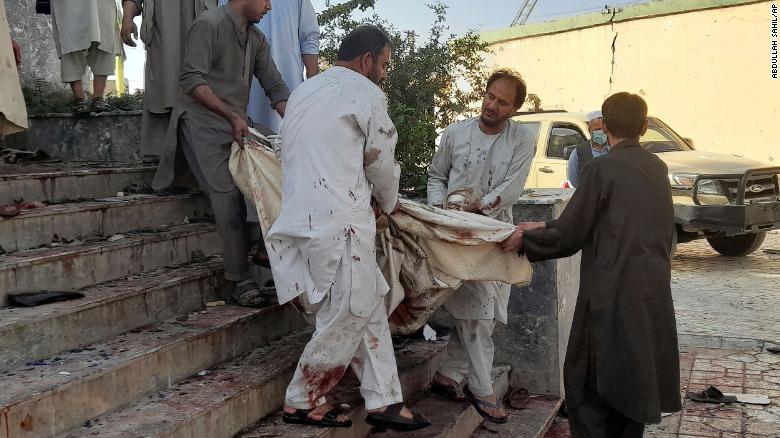 credit: ap
A suicide bomber in Afghanistan targeted worshippers Friday, bombing a Shia mosque in the northern part of the country. 46 people are dead and 143 are injured.
Islamic State affiliate IS Khorasan (ISIS-K) took responsibility for the attack, the latest in a string the terror group has launched after the Taliban took over in Afghanistan. In an official statement, ISIS-K said the bombing targeted Shiites and the Taliban for expelling Chinese Uyghurs.
The Taliban claims to have killed nine ISIS-K members and detained five more in attacks targeting ISIS-K hideouts in central Afghanistan.
The US met with senior Taliban leaders this weekend in Qatar, but the group has said that it will not work with the US to address extremism in Afghanistan.
Get Two Free Stocks with Webull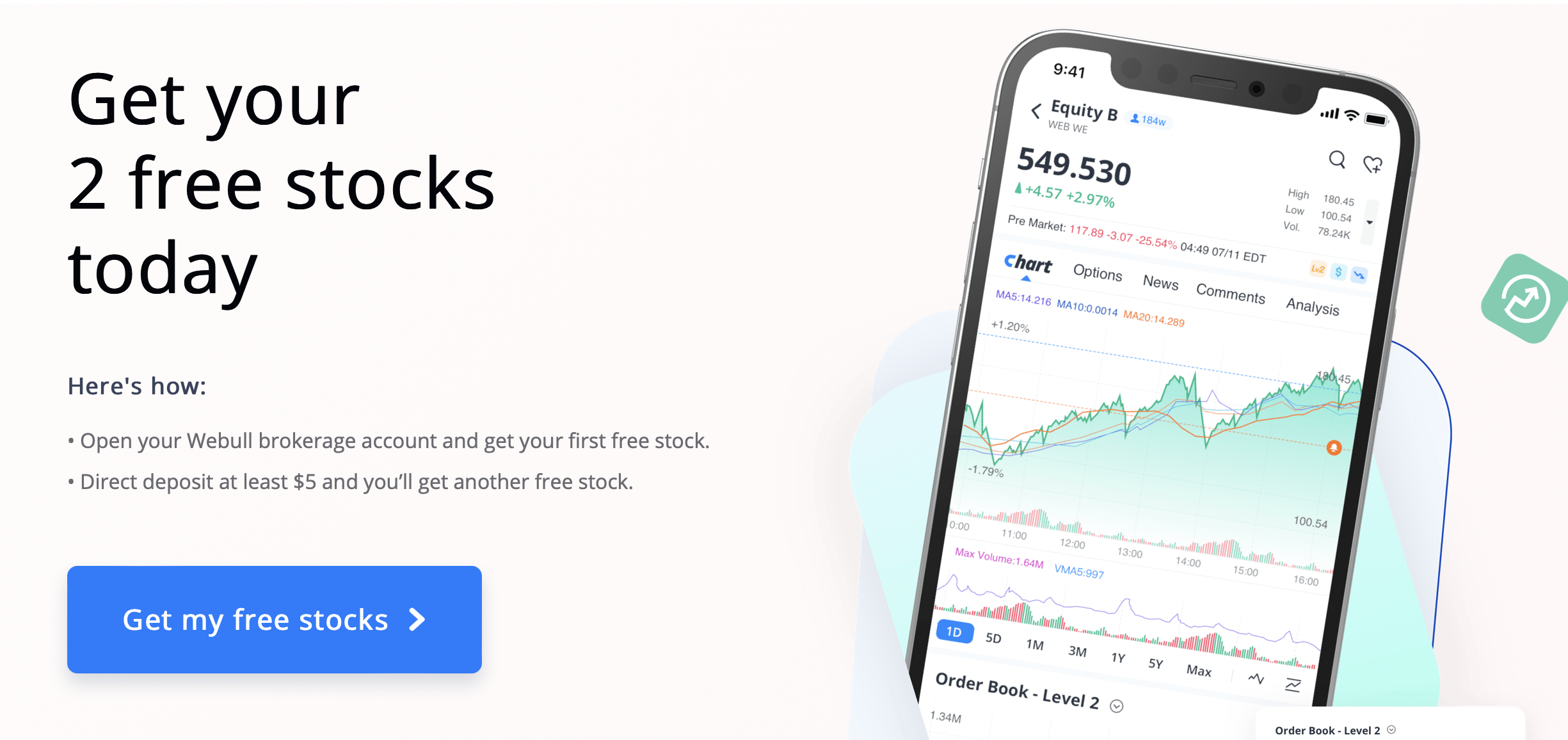 Webull is giving away thousands of dollars in free stock.
Right now, new users will be receiving a free stock just for opening a Webull account; and then you'll grab another stock valued at $8-$2000 for making an initial deposit of $5 or more. Click here to get started.
The reason they're rolling out this promotion is that they're launching their new fractional shares program. That means you can buy a portion of a more expensive stock. Instead of buying one Apple stock for $133 dollars, you can buy as little of Apple, or any other stock, you'd like.
Simply click here and start an account. Even if you never do anything else with the account you still get that free money.
With Webull you can invest in thousands of companies using their trading tools and analytics to create your own financial portfolio. And the best part is $0 commissions and no deposit minimums. I remember when I used to pay $6 per trade with some other companies. Not any more thanks to Webull.
Sign up today and get your free stocks. Thanks, Webull.
I'm Disappointed In You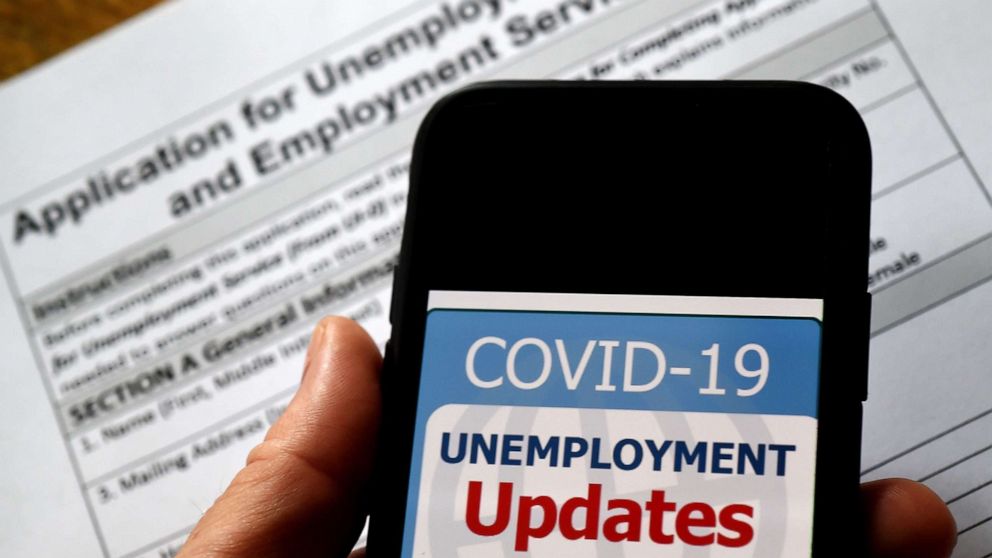 credit: getty
The September jobs report was pretty disappointing in the U.S. The country added fewer jobs than expected: 194,000. Not what was needed to get to pre-pandemic levels of employment.
But the unemployment rate was better than expected! 4.8% vs. the expected 5.1%. Let's just have that moment of happy before…
The unemployment rate was likely lower than expected because people are just plain dropping out of the workforce. And when I say people I mean (mostly) women. 309,000 women, to be exact. In September alone. WAY more than the number of new jobs added. (And most of those 194,000 new jobs went to men.)
This is both a reflection of what a mess child care is in this country–especially in pandemic times–as well as how "normal" it is for women to take the brunt of child care responsibilities vs. work.
Come Home To Mommy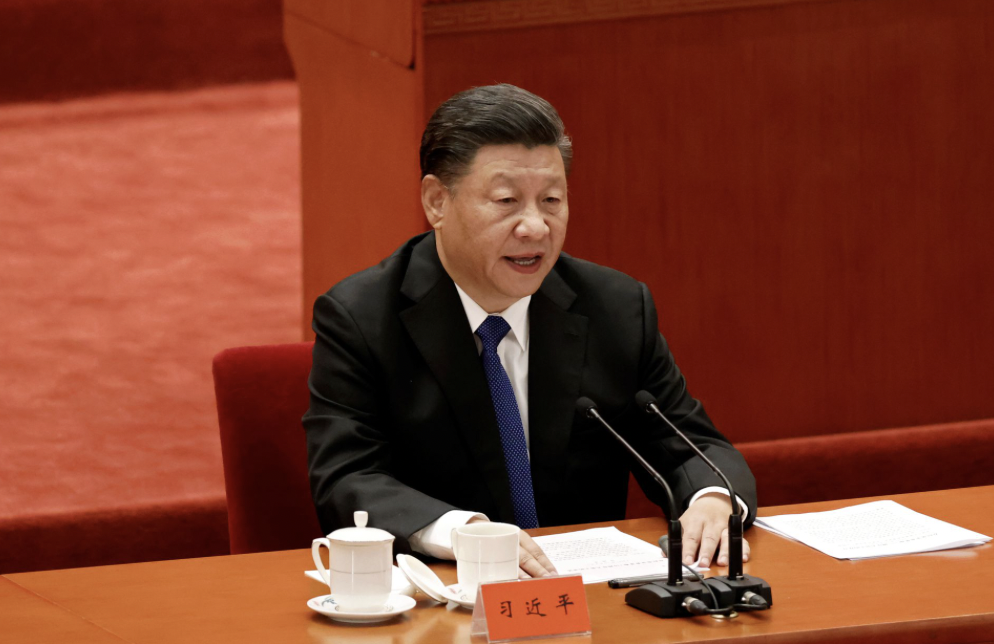 credit: reuters
"Reunification" was Chinese President Xi Jinping's buzzword on Saturday when he spoke at the Great Hall of the People in Beijing. They want Taiwan to stop being so independent and come back to the motherland already.
In his speech, President Xi said: "No one should underestimate the Chinese people's staunch determination, firm will, and strong ability to defend national sovereignty and territorial integrity. The historical task of the complete reunification of the motherland must be fulfilled, and will definitely be fulfilled."
Yesterday, marking Taiwan's independence with the National Day of the Republic of China, Taiwan's President Tsai Ing-wen officially pushed back, saying "there should be absolutely no illusions that the Taiwanese people will bow to pressure."
This comes after the US officially owned up to training Taiwanese military forces in a report on Thursday. Tensions are definitely rising.
News By The Numbers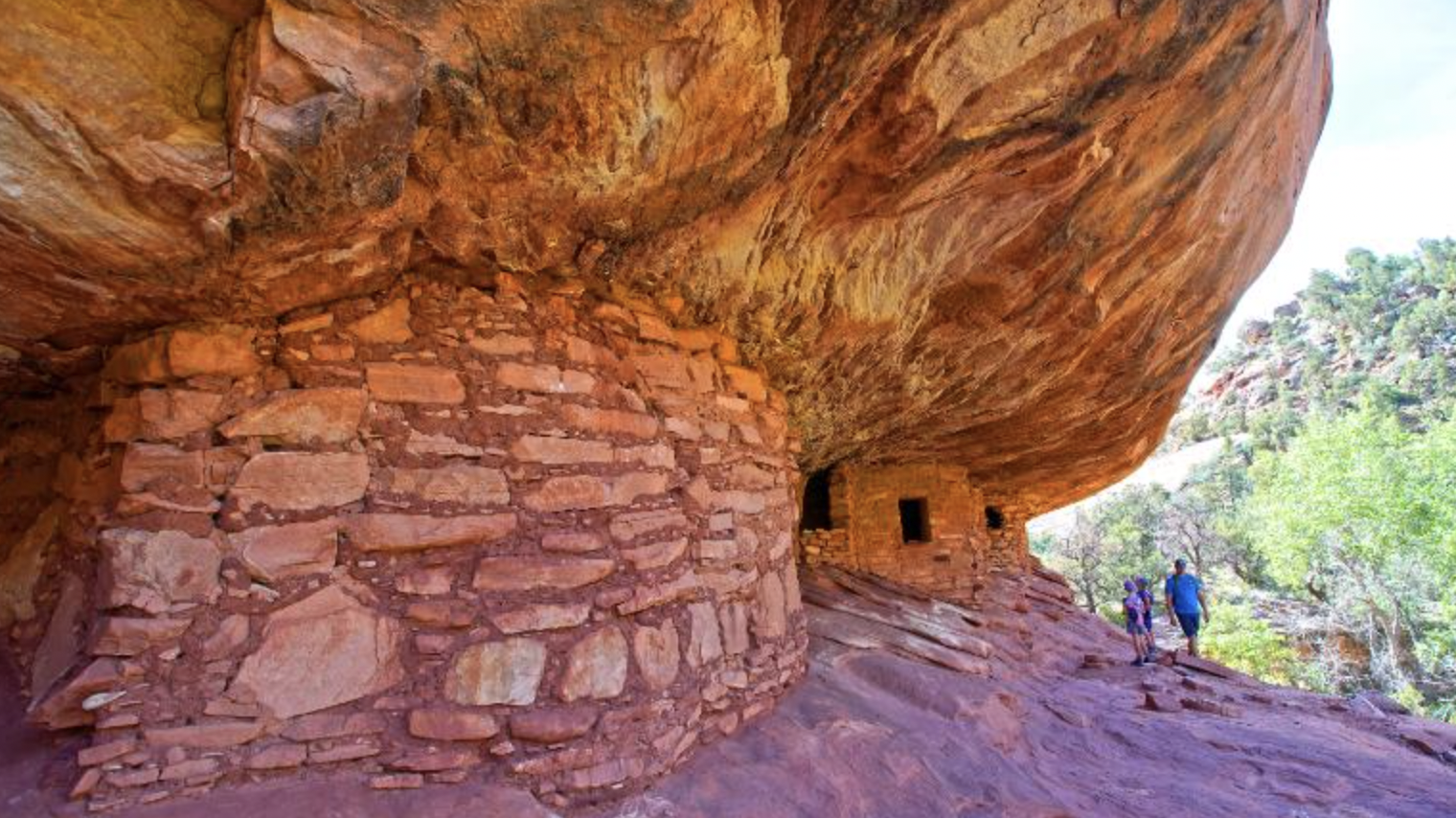 bear ears national monument credit: getty
2. That is the number of Utah monuments President Biden restored on Friday. He also re-banned commercial fishing in the Northeast Canyons and Seamounts Marine National Monument.
23. That is how many federal agencies submitted reports on how they plan to adapt to the climate crisis. Those same reports also show we might already be living in the apocalypse.
136. That is the number of countries that have agreed to a global minimum corporate tax rate of 15%.
309,000. That is the number of women aged 20+ who dropped out of the US workforce in September. Yes, the story is above, but yeesh. That is one enormous number.
After A While Crocodile
credit: giphy
Crocodiles in the Southern Pacific are not fossils stuck in the time before dinosaurs. Or maybe they are. Recent data shows that crocodiles have evolved at a high rate over the past 2 million years.
Don't worry–modern crocodiles are not growing extra tails or sharper teeth. Their skulls are getting smaller and more similar. They are circling back to ancient times when they all looked the same.
So crocs that aren't closely related, like the Nile crocodile in Africa and the Morelet's croc of Central America, are almost skull twins.
This is likely not the result of peer pressure, and scientists are still studying the findings to figure out what is happening. It seems that diet, which can change nose shape over time, is likely a large factor.
Unless humans go extinct or something else drastically changes the climate, crocodiles aren't likely to rediscover their diversity any time soon.
Share The Love
Become a friend of Morning Invest by sharing this newsletter with someone you love.
When you do, we don't just give you a pat on the back and say, "Well done old sport." We give you actual rewards that'll make everyone jealous.