| TOGETHER WITH | |
| --- | --- |
Happy Wednesday.
Little Caesars is selling a pizza/calzone hybrid called the Crazy Calzony. It's a pepperoni pizza folded like a crucifix. Same stuff. New shape.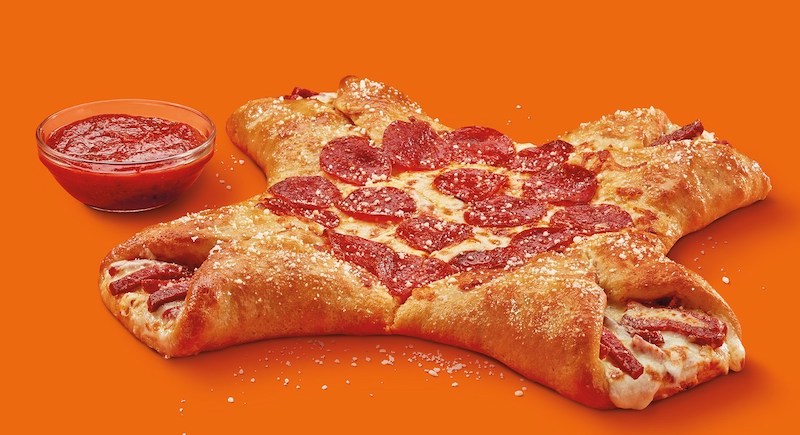 In Case You Missed It:
🔥 Firefighters are monitoring this baby bear cub in California because they think it was orphaned by the Dixie fire.
🦾 This video of the Boston Dynamics robot doing a parkour course has gone viral because it is a clear indication of the singularity!
🚀 Jeff Bezos' space company is suing NASA because it gave Elon Musk's space company a contract for a lunar lander.
🇷🇺 A prototype military transport plane crashed in Russia, killing all three crew members on board.
Coronavirus Update: 😷 Total confirmed U.S. cases as of 1:35 p.m. ET on Tuesday: 36,911,727 — Total deaths: 622,634
| | | | |
| --- | --- | --- | --- |
| | Bitcoin | $45,326.98 | |
| | | | |
| --- | --- | --- | --- |
| | Ethereum | $3,047.37 | |
| | | | |
| --- | --- | --- | --- |
| | Cardano | $2.02 | |
| | | | |
| --- | --- | --- | --- |
| | Dow | 35,343.28 | |
| | | | |
| --- | --- | --- | --- |
| | S&P | 4,448.08 | |
| | | | |
| --- | --- | --- | --- |
| | Nasdaq | 14,656.18 | |
*Stock data as of market close, cryptocurrency data as of 5:00am ET.
Markets: That's a lot of red. I'm going to blame the retail sector for a lackluster July. Big Tech didn't help things either. Crypto investors are watching Bitcoin closely at this $45,000 resistance/support level. Will it finally rocket past $50,000?
Economy: U.S. retail sales fell by 1.1% in July.
Today's Live Show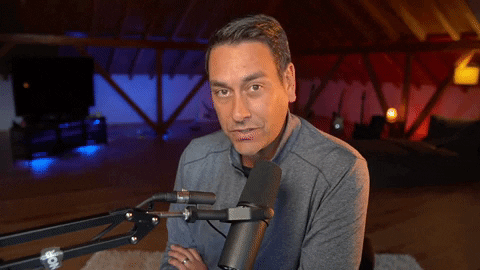 COULD BITCOIN SAVE AFGHANISTAN? AND A NEW STIMULUS PLAN EMERGES
Join us on today's live morning show at 8:30 AM EST right here.
On today's show:
Can Bitcoin save Afghanistan? A bold new idea is gaining traction and it could revolutionize the entire region. Also a new stimulus plan is emerging thanks to progressive democrats. Will moderate Dems help or get in the way?
Click here to RSVP and set a reminder and I'll see you at 8:30 AM Eastern.
CONFORMING LOAN

Program

Rate

Change

APR

Change

30 year
2.77

%

0.03%

2.83%

0.03%

15 year
2.08

%

0.05%

2.18

%

0.05%
The Lead: The Afghanistan Withdrawal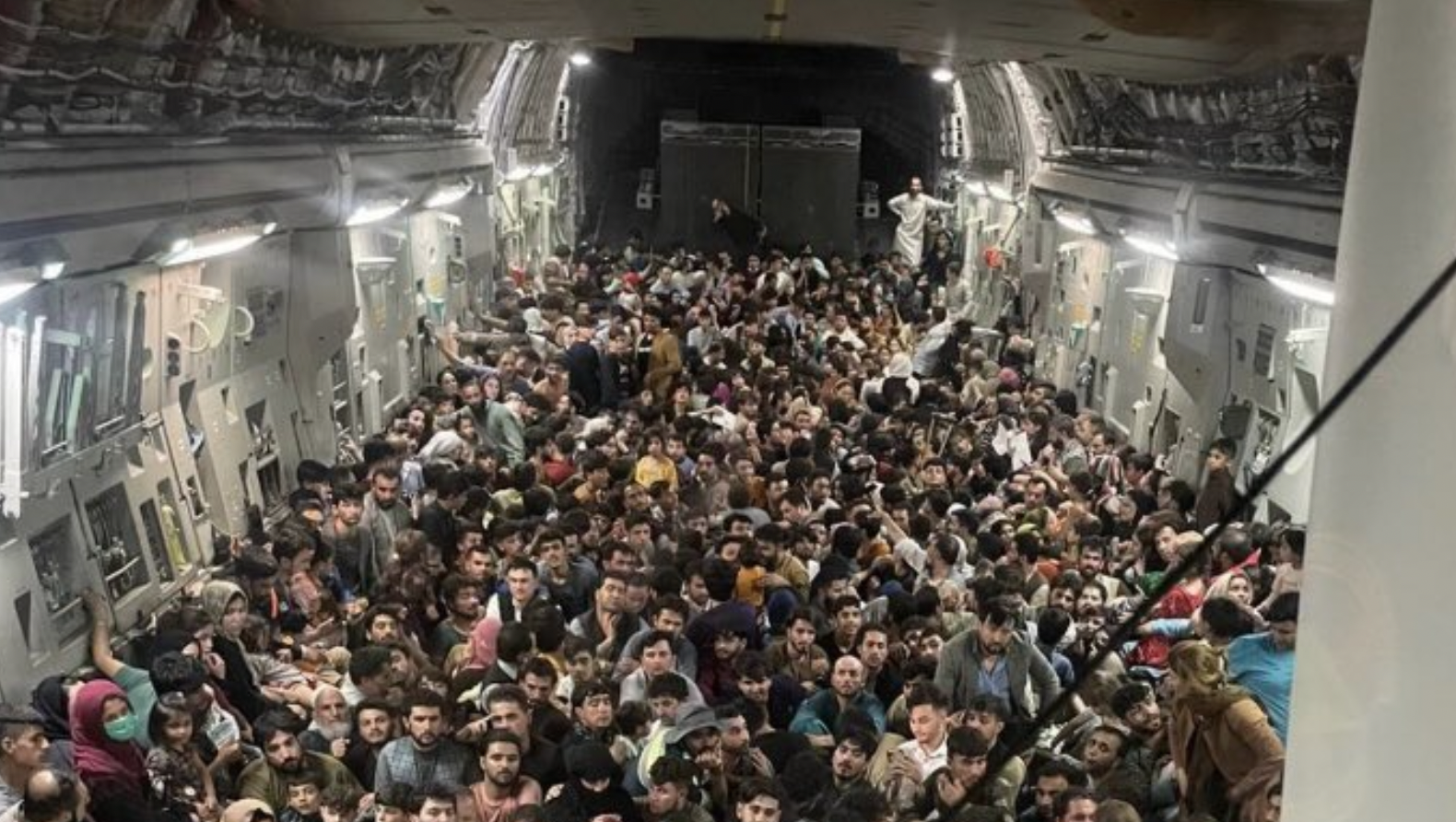 a cargo plane filled with refugees credit: twitter
The West continues to worry about the Taliban rule in Afghanistan but the Taliban says that they mean no harm and will respect women's rights. A Taliban spokesperson held a news conference on Tuesday to assure the world that they are a more moderate group now.
Here is a question: Do we find that hard to believe because the media tells us to or do we actually know what the cultural and political effect will be?
Honest answer: no one knows.
The Taliban leader gave an interview to a female news anchor on Tuesday, something the Taliban of old would have not done. He said that women's rights would be protected under the new regime but gave no details. He also promised that no Afghans would be punished for having helped the former government or Western forces.
Thousands of Afghanis are not going to wait around to find out. Images of packed airplanes full of refugees have made the rounds on social media, sparking outrageous debates about immigrants. The U.K. government has committed to resettling at least 20,000 refugees. Utah Governor Spencer Cox says that his state is also willing to resettle refugees.
Members of Congress are vowing to investigate President Biden and other leaders for the U.S. withdrawal. They are angry that Taliban forces now control U.S. military gear such as guns, helicopters and tanks that cost U.S. taxpayers upwards of $83 billion.
Get $50 in Stocks at Public.com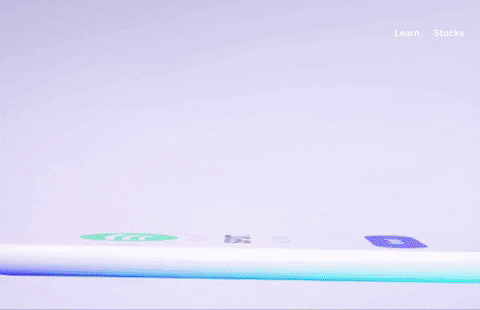 Come on over and follow me on Public! One of my favorite new trading apps that acts as a social network. I'm @ClaytonMorris over there. Say hi when you do. When I make a trade you'll receive an alert. It's one of my new favorite apps. You can get $50 in FREE stock today when you sign up.
Public is very different from other trading apps because it's built like a social network to help you learn about trading. Sure you can buy and sell in the app but the education component is wonderful. It's a great way for new investors to learn from people who've been doing it for a while. And there's nothing to be embarrassed about as the community is SUPER nice and helpful. So even if you're a newbie you'll be welcomed with open arms by the community.
But maybe this is the BEST part. When you sign up for your FREE account with our link you'll get a slice of a premium stock like Apple. And you can start investing with as little as $1. So get started today and tell me what you think of Public. Sign up right here and get your FREE slice of Apple stock. Click here: Public.com
Self-Employed vs. Paycheck Employed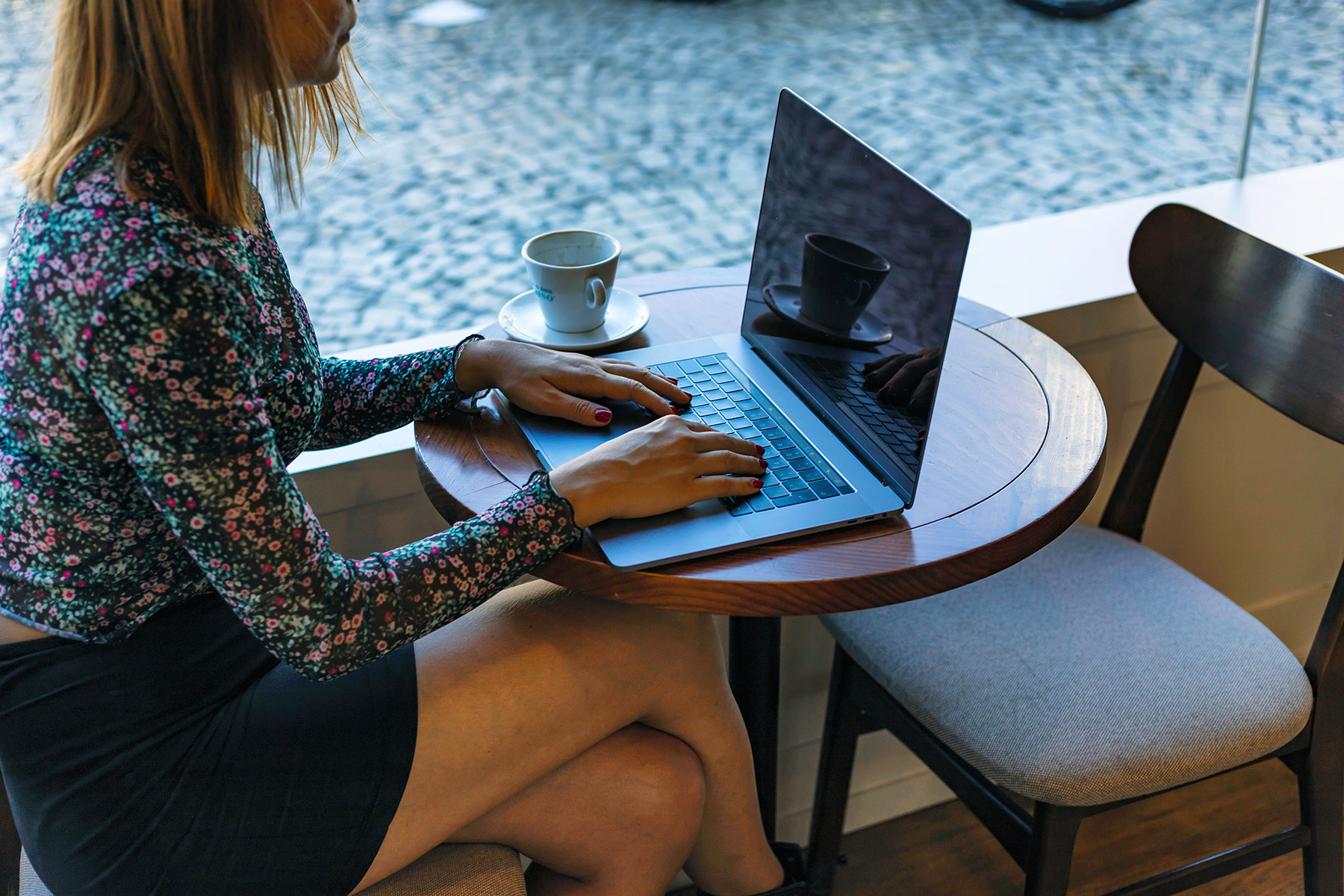 credit: expatica
New data shows that people who are self-employed are worth four times more than people who work as employees for a company.
Specifically, the Small Business Administration's Office of Advocacy found that the "median net worth of self-employed familes (sic) at $380,000 in 2019 was over four times that of families of workers ($90,000) and over twice as much as families of retirees ($178,000)." The data was published to show how much wealth comes from business ownership.
Since 2001, more Black and Hispanic families have come to own businesses but White families still have, on average, more than five times the amount of net worth than the average Black family and more than three times the amount of net worth than the average Hispanic family.
The SBA says that this "implies the value of business ownership in economic mobility." Put another way: Fortune favors the bold!
The Way The Cookie Crumbles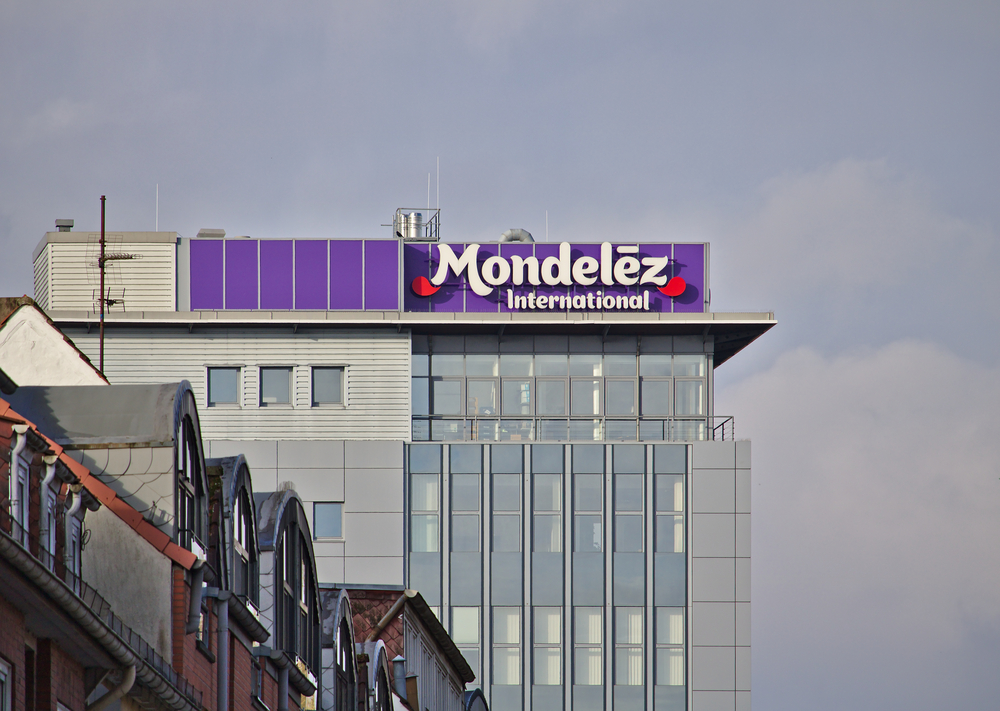 credit: Shutterstock
Hundreds of workers that make Oreo cookies and Ritz crackers are on strike against Mondelez, the company that owns Nabisco.
The strike began in Oregon last week but has now spread to Colorado and Virginia. Workers are protesting a change to the current pay scheme.
Mondelez wants to get rid of the current premium pay system which guarantees time and a half for any employee working more than eight hours at a time. Instead, employees would be paid "straight time" until they reach 40 hours in a week and then make overtime. Workers oppose this because they say it would be cheaper for the company to now impose longer workdays.
The company also wants to offer cheaper health insurance to new hires and the union opposes this too. The union and the parent company are at loggerheads at a time when factories have already moved south or the border to Mexico. As part of the negotiation, the union wants Mondelez to commit to keeping a certain amount of manufacturing in the U.S. but the company has not shown a willingness to do this.
Side note: The company is valued at $89 billion dollars.
News By The Numbers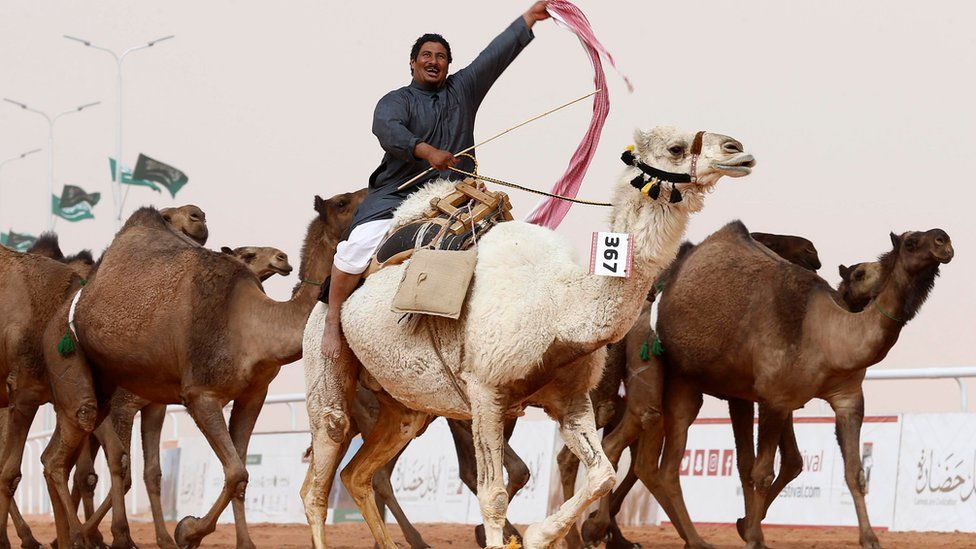 credit: getty
12. That is how many camels were banned from a beauty contest in Saudi Arabia because their owners used botox on the animal's lips, noses and jaws.
$1.59. That is the cost of McDonald's new Glazed Pull-Apart Donut. The donut is made of smaller pieces clumped together. It goes on sale on September 1 in the McCafé Bakery.
$250,000. That is how much OAN network will have to pay for MSNBC's legal fees. The network sued MSNBC for defamation and the lawsuit was dismissed. A Court of Appeals says that MSNBC's coverage was protected First Amendment speech and OAN must pay MSNBC's legal fees to defend the case.
23%. That is how many parents in the UK admitted to "fronting" car insurance for their children. This means that they put their name as the main insured person on a car that their child drives to pay less in insurance. This is illegal and can backfire if the insurer finds out about it.
Ditching The Swipe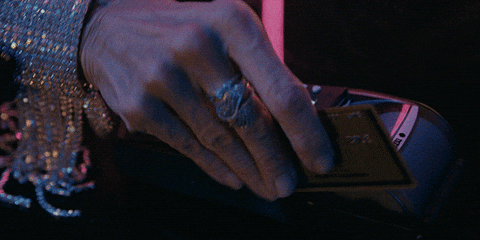 credit: giphy
Your next Mastercard will not have the magnetic swipe on the back because the company will phase those out, starting in 2024.
Mastercard says that they are the first payment system to ditch the swipe. "By 2033, no Mastercard credit and debit cards will have magnetic stripes, which leaves a long runway for the remaining partners who still rely on the technology to phase in chip card processing."
Will it really take 12 years to phase out a magnetic strip???
History lesson
The magnetic swipe was pioneered by IBM in the 1960s. The first credit card payment chip was also pioneered in the 1960s in France but it took the development of the EMV chip to make it universal. Today, the chip is used for 86% of face-to-face transactions globally but only 73% in the U.S.
While Mastercard sees the payment chip as the next major player, it is also investing in contactless payments. In Q2 of 2021, 45% of in-person payments were made by contactless transactions.
Swipe Right For Security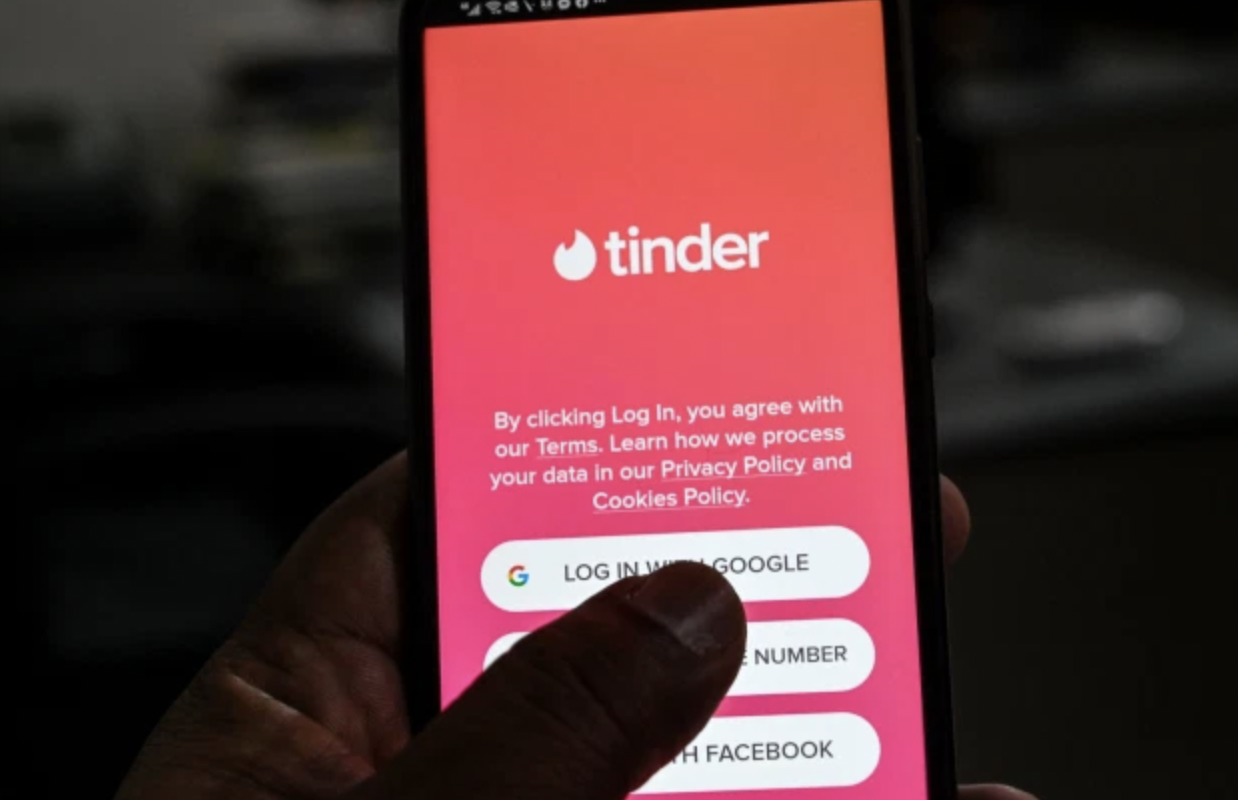 credit: getty
Tinder wants to make it harder to abuse people online by making users verify their identity.
Tinder and other dating apps have a catfishing problem. This means that people are lured into relationships with someone pretending to be something they are not. More is at stake than just a broken heart. People can be robbed of money and lured into dangerous in-person scenarios through catfishing.
Tinder will ask users to show ID to authenticate themselves, which could prevent catfishing if it were mandatory. It will not be. In most places, users can opt-out of this so if you're a catfisher, game still on.
A Tinder spokesperson said that mandatory ID verification is challenging because "in many parts of the world and within traditionally marginalised communities, people might have compelling reasons that they can't or don't want to share their real-world identity with an online platform."
Tinder is the first major platform to offer ID authentication.
Share The Love
Become a friend of Morning Invest by sharing this newsletter with someone you love.
When you do give you actual rewards that'll make everyone jealous.