| TOGETHER WITH | |
| --- | --- |
Happy Friday. New York City is going to release non-toxic gas in 120 locations around the city to prepare for chemical or biological attacks. And we're all cool with this?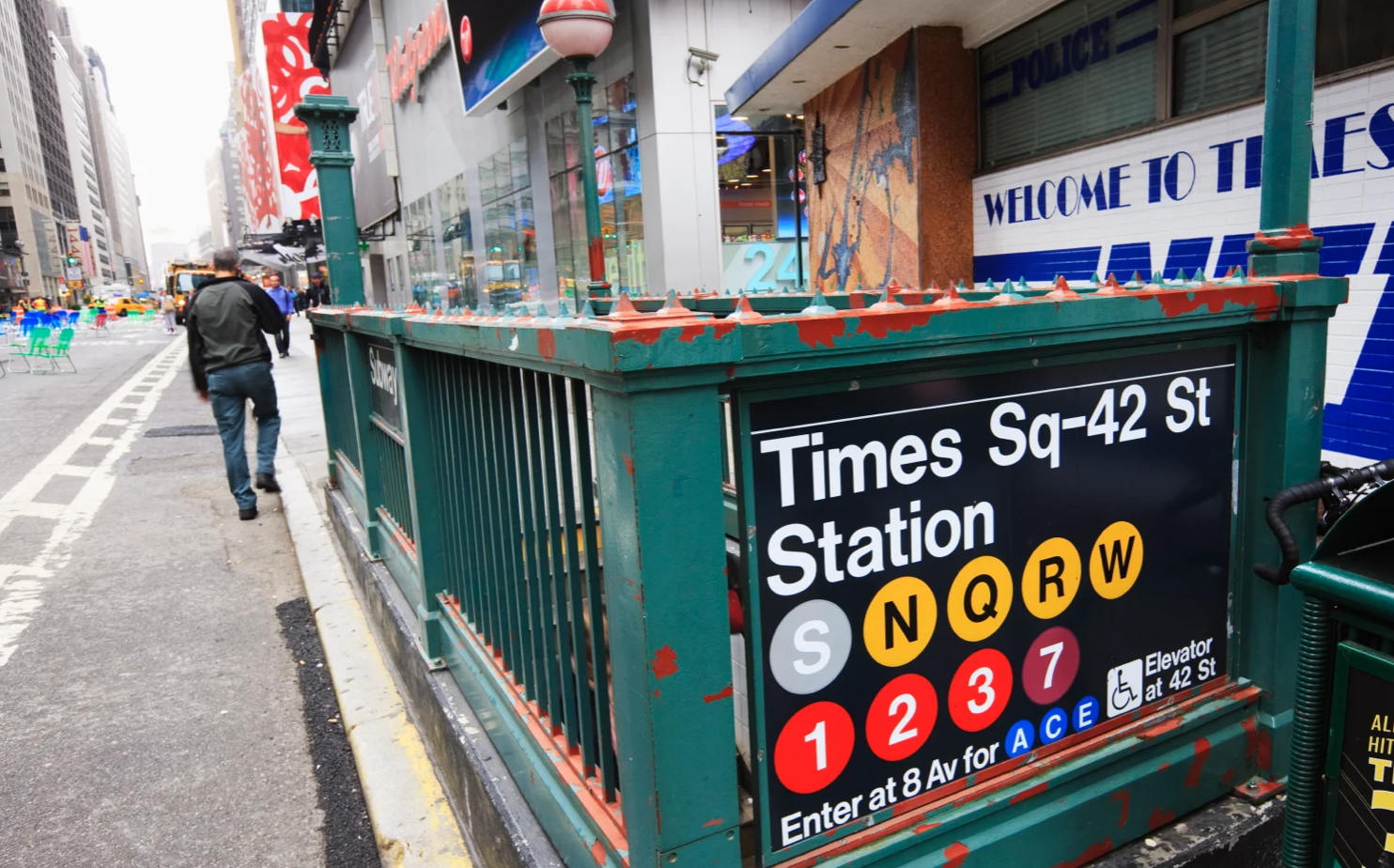 credit: getty
In Case You Missed It.
⚖️ A federal appeals court ruled to allow Texas to keep its abortion law in place while it is litigated. The Justice Department can now choose to take this case to the Supreme Court.
🏥 Former President Bill Clinton has been hospitalized for a urinary tract infection.
🔥 A 13-story building in Taiwan caught fire and has killed at least 46 people.
🏠 A new report says that Americans will pay 30% more to heat their homes with gas this winter and 6% more to heat their homes with electricity.
🇪🇹 The number of starving children in war-torn Ethiopia has doubled this year.
Coronavirus Update: 😷 Total confirmed U.S. cases as of 1:30 p.m. ET on Thursday: 44,699,484 — Total deaths: 719,822
A new report shows thousands of Britons may have received false negative Covid test results.
An advisory panel voted to approve the Moderna booster shot within six months of vaccination.
A new study showed that Covid was the second-leading cause of death in September behind heart disease, which averages 2,078 deaths per day.
Italy rolled out its mandatory Covid vaccine health pass for all workers today. Workers without one can face a fine of up to €1,500.
President Biden says that a Covid vaccine mandate for the private sector is coming soon.
| | | | |
| --- | --- | --- | --- |
| | Bitcoin | $59,001.64 | |
| | | | |
| --- | --- | --- | --- |
| | Ethereum | $3,758.42 | |
| | | | |
| --- | --- | --- | --- |
| | Cardano | $2.16 | |
| | | | |
| --- | --- | --- | --- |
| | Dow | 34,912.56 | |
| | | | |
| --- | --- | --- | --- |
| | S&P | 4,438.26 | |
| | | | |
| --- | --- | --- | --- |
| | Nasdaq | 14,823.43 | |
*Stock data as of market close, cryptocurrency data as of 5:00 am ET.
Markets: Bitcoin surged over $60,000 on news the SEC is set to allow Bitcoin futures ETF's to trade. Virgin Galatic $SPCE plunged in the pre-market after announcing it'll need to push its first commercial flight until later in 2022.
Infrastructure: Early this morning reports started spilling out of D.C. that the Democrats are close to a deal on the infrastructure stimulus. We'll cover it on our live morning show today.
CONFORMING LOAN

Program

Rate

Change

APR

Change

30 year
2.87

%

0.01%

2.93%

0.01%

15 year
2.03

%

0.05%

2.12

%

0.06%
The Lead: American Kids Falling Far Behind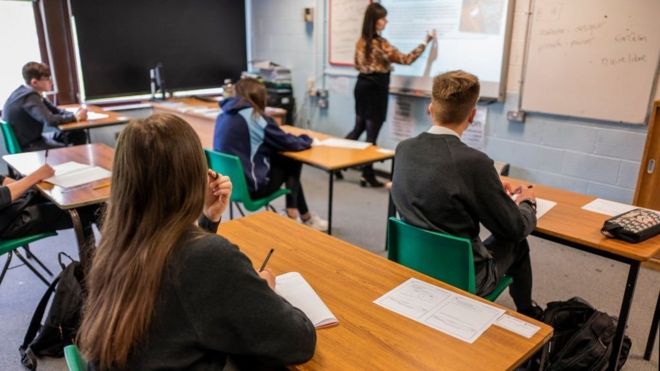 credit: getty
Test scores for American students fell for the first time since the National Assessment of Educational Progress began tracking them in the 1970s. Before you blame the pandemic, consider that these scores are from pre-pandemic times when children were in classrooms and brace for them to be even worse next time around.
Experts say that part of this is because the lowest performers did even worse, proof that the nation continues to leave many a child behind.
Here are some lowlights: math scores for 9-year-olds dropped for the 10th and 25th percentiles and for 13-year-olds dropped for the 10th, 25th and 50th percentiles.
"All of these results are concerning," Peggy Carr, the associate commissioner in the assessment division of the National Center for Education Statistics, said according to U.S. News and World Report. "I asked them to go back and check because I wanted to make sure [the results were accurate]. I've been reporting these results for years – for decades – and I've never reported a slide like that."
Also alarming is the drop in the number of students who reported that they read for fun. Only 10% of 9 year-olds read for fun compared to 16% in 2020. Ten. Percent. HOW, I ask you, can a nation produce leaders that are not readers??
The Origins of Covid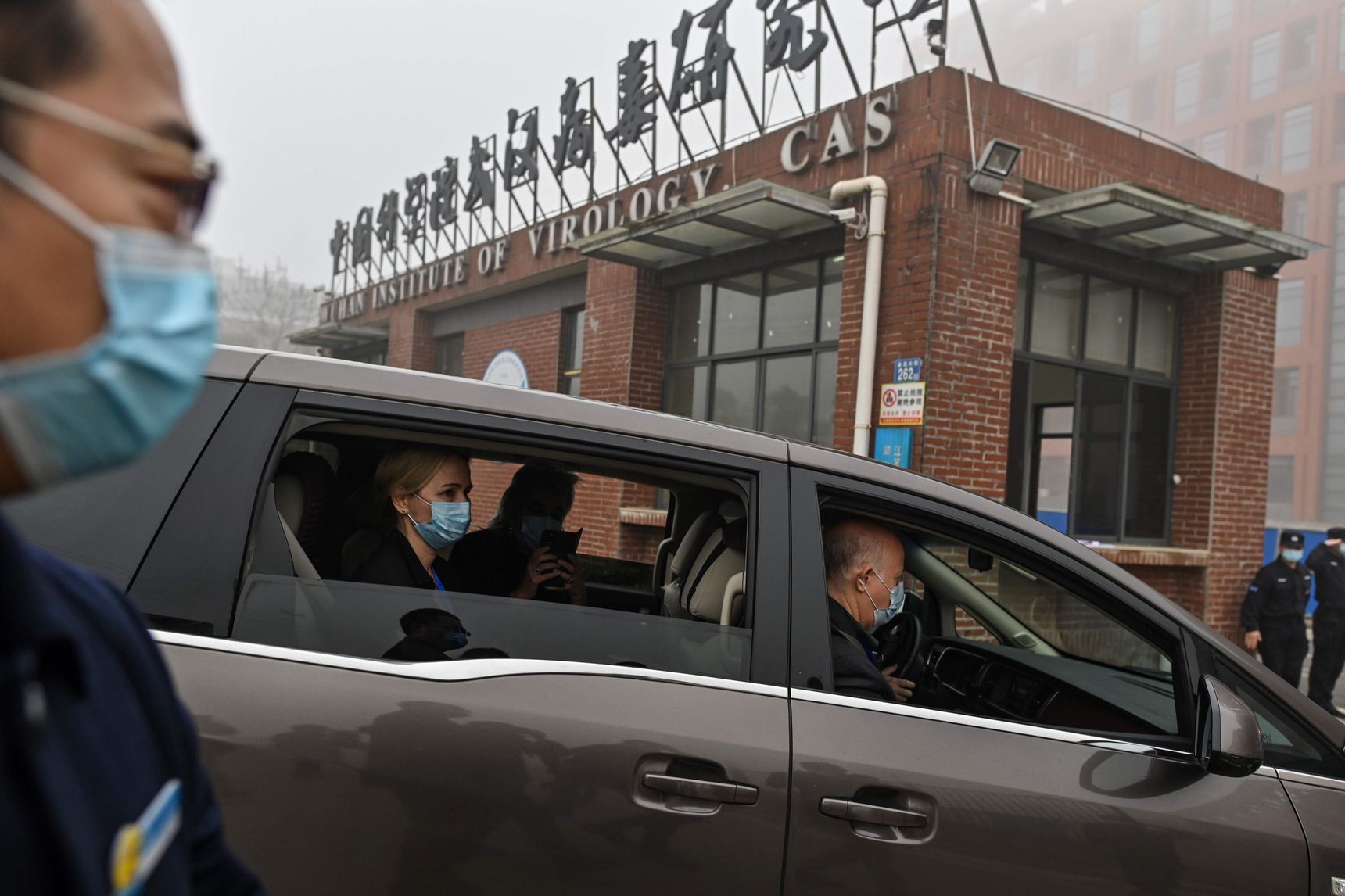 credit: getty
China is warning that the World Health Organization's investigation into the origins of Covid may be tainted by "political manipulation."
The WHO continued its investigation into Covid by announcing a list of 25 experts to advise on the next steps. Thus far, no report has been conclusive or thorough. Chinese Foreign Ministry spokesperson Zhao Lijian said that China will "support and participate in global scientific tracing" but that the country will also "firmly oppose any forms of political manipulation."
Right. We totally believe that China opposes political manipulation.
Overdose Nation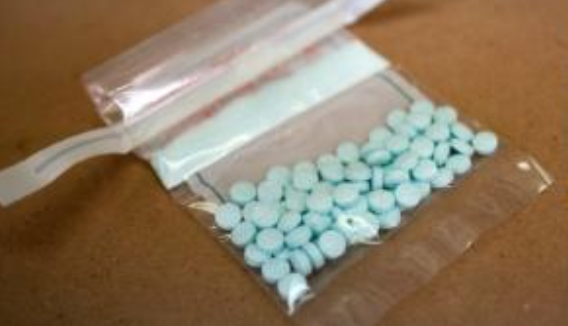 credit: getty
Deaths from drug overdoses in the U.S. hit a 12-month high of 96,000 people. That is nearly 100,000 people who did not get the help they needed to live.
This data came from the U.S. Centers for Disease Control and Prevention's National Center for Health Statistics. It marked the period between March of 2020 (the start of the pandemic in the Western world) and March of 2021. There was a 29.6% increase in overdose deaths compared to the previous period.
The state with the biggest jump in deaths was Vermont with 85.1% more overdose deaths than the previous year. Fellow New England state Rhode Island will address this problem with safe injection sites but not all states embrace this as a solution. Most states have no solution and these numbers show it.
Sponsor: Indeed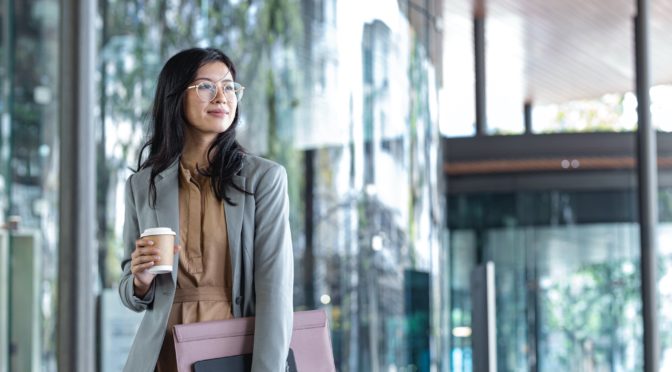 You're the hiring expert for your company – and what you really need is help making your shortlist of quality candidates. You need a hiring partner who helps make your life easier. You need Indeed.
Indeed is the job site that makes hiring as easy as 1, 2, 3. Post, screen, and interview – all on Indeed.

Get your quality shortlist of candidates whose resumes on Indeed match your job description faster, only pay for the candidates that meet must-have qualifications, and schedule and complete video interviews in your Indeed Dashboard.

Indeed makes connecting with and hiring the right talent fast and easy.
With tools like Indeed Instant Match – giving you quality candidates whose resumes on Indeed fit your job description immediately – and Indeed Skills Tests – that on average, reduces hiring time by 27%.
Get started RIGHT NOW with a Free $75 job credit to upgrade your job post at Indeed.
Chemicals and Premature Deaths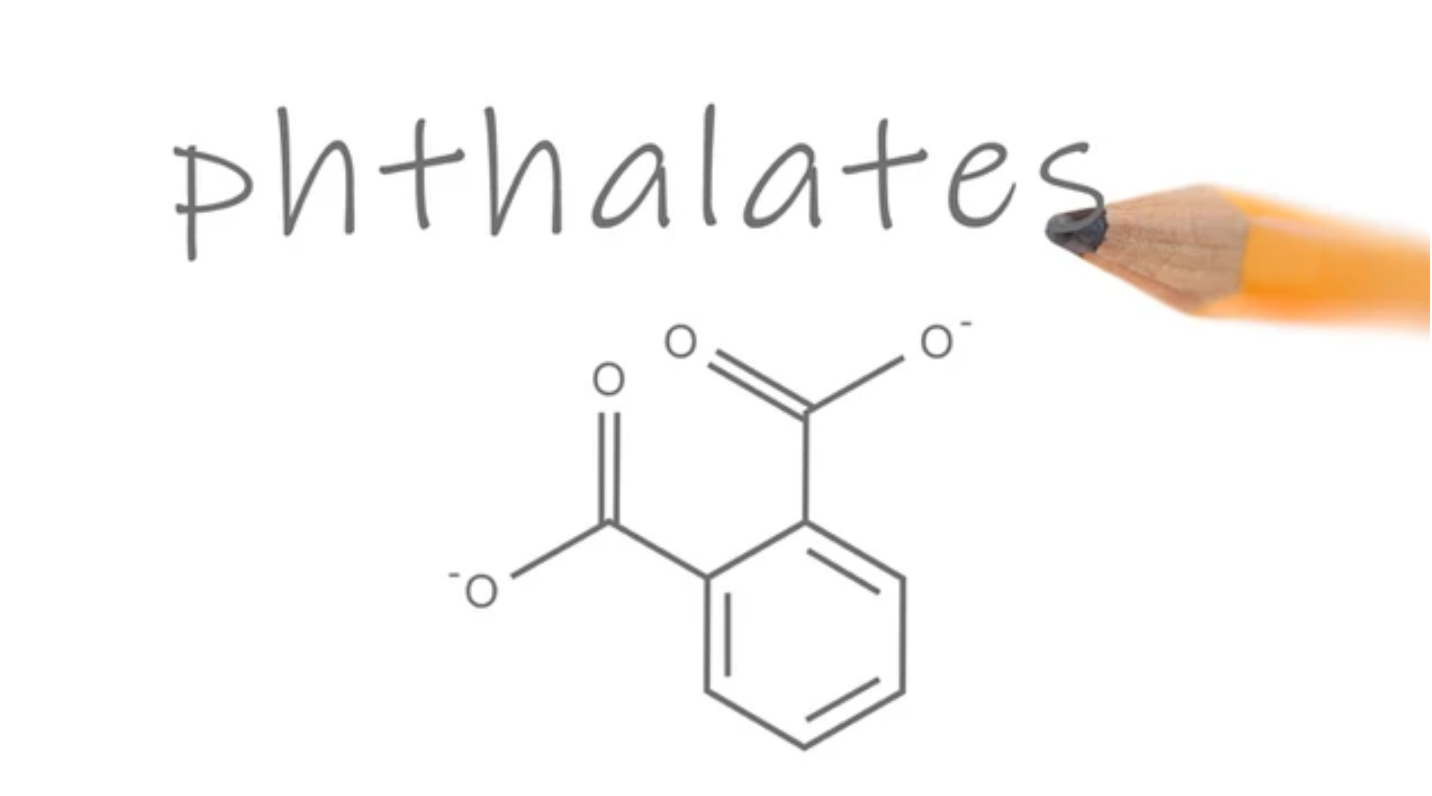 credit: skin kraft
A shocking new report shows that chemicals in everyday products may contribute to at least 100,000 premature deaths per year.
The study specifically addressed the effect of phthalates, a synthetic chemical known to disrupt hormone production and found in everything from plastic packaging, makeup, personal care products and more. Researchers at New York University found that people with higher levels of platelets in their bodies were more likely to die prematurely, especially from heart problems. The researchers estimated that this costs the U.S. between $40-$47 billion per year.
News By The Numbers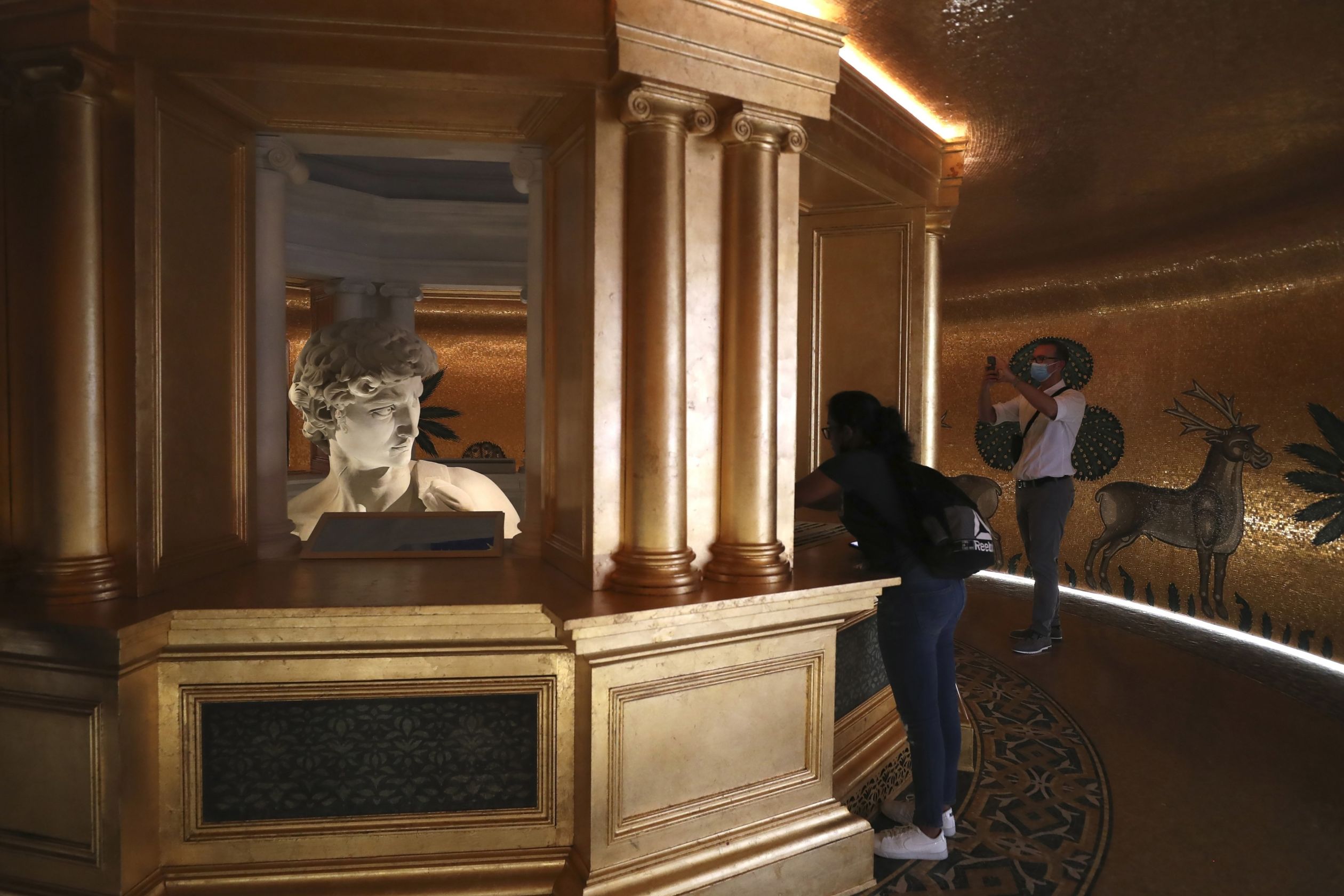 40 hours. That is how long it took to scan The David, the famous Michaelangelo sculpture, in order to 3D print a replica. Tourists in Dubai can see the 17-foot copy on eye level because his body is submerged below the floor. Art historians think that this is blasphemous because the statue was sculpted to be viewed from below.
$34.3 million. That is how much a shredded piece of art sold for at auction this week. It is from street artist Banksy and only half of the piece was shredded by the artist himself.
$860,000. That is how much Al Capone's favorite .45-caliber semi-automatic pistol sold for at a recent auction.
£40. That is how much a Harry Potter wand will cost you now that Brexit has brought about a shortage of wizard paraphernalia. That is about 8 Galleons, according to the Gringotts Bank currency converter.
Too Close To Call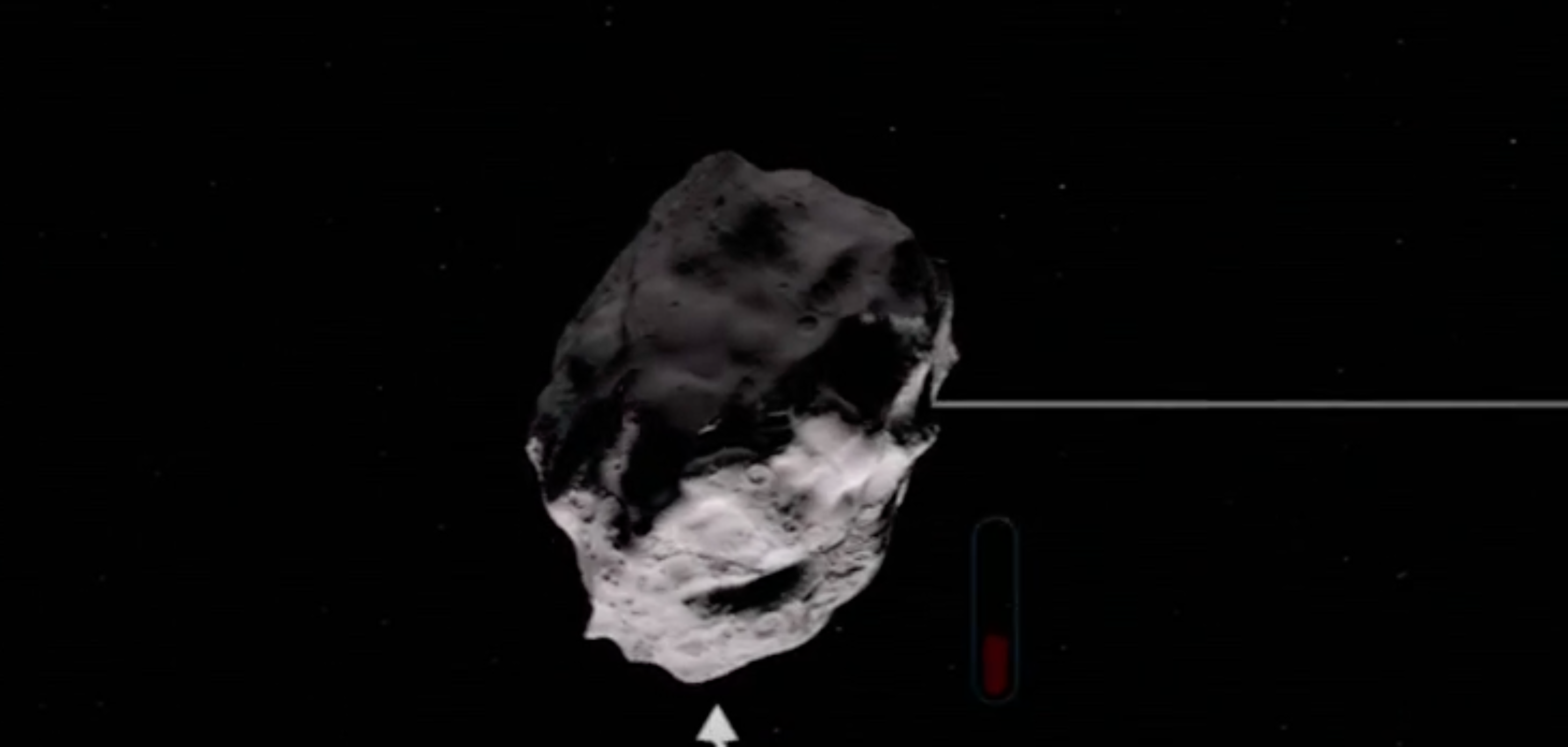 credit: ap
An asteroid the size of the Pyramid of Giza will pass by the earth today. Scientists say that it is up to 525 feet.
The asteroid is called 2021 SM3 and was only discovered last month. Scientists are *pretty sure* it won't hit us. At the closest point, it will be 3.6 million miles from Earth. That sounds like a wide berth but it is actually closer than Jupiter, which we can usually see with the naked eye at night.
Several large asteroids will be passing through from now until the end of November. The closest will be the 1996 VB3 and it will come as close as 2.1 million miles away. It has a diameter of up to 754 feet.
Today's Live Show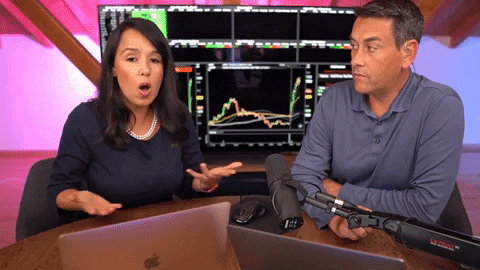 BREAKING NEWS: A STIMULUS DEAL IS NEAR
Join us on today's live morning show. We've got the breaking news out of D.C. this morning on a potential stimulus deal reached. We'll also be analyzing the labor shortage and why strikes are breaking out across the U.S. We'll also be looking at why America's kids are falling behind on test scores. Click here to RSVP and I'll see you at 9 AM Eastern.
Share The Love
Become a friend of Morning Invest by sharing this newsletter with someone you love.
When you do, we don't just give you a pat on the back and say, "Well done old sport." We give you actual rewards that'll make everyone jealous.