| TOGETHER WITH | |
| --- | --- |
Happy Wednesday. The number one most searched for story this morning is "Veterans Day". And for good reason. Thank you to all of our nation's veterans for your service and sacrifice. Hat tip to my U.S. Army veteran father who served in Germany just after WWII. They took over a Nazi SS barracks. So, yes, he slept in the barracks they took from the Nazi's.
In Today's Newsletter:
Pandemic is hurting our children
IRS has a stimulus warning for you
COVID-19 cases surge
In Case You Missed It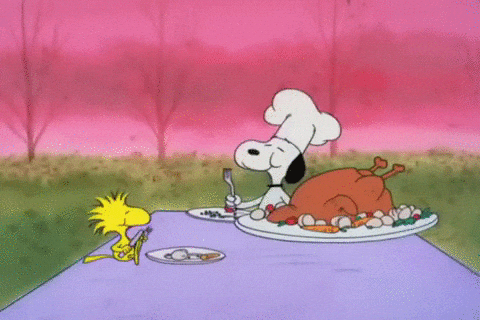 credit: giphy
The CDC is asking Americans to serve Thanksgiving outside.
You can now drink alcohol and cohabitate with someone that is not your spouse in the United Arab Emirates. These things were previously banned by Islamic code. The nation also criminalized "honor killings," a practice where a male assaults a woman for "dishonoring" the family.
The Four Seasons Total Landscaping company where the Trump campaign held a press conference on Saturday now has merch. The adult novelty store next door also says that the attention has been good for business.
A new study shows that ayahuasca, a psychoactive drug, can stimulate the growth of new brain cells and improve memory function.
There is another recall on romaine lettuce due to E. coli contamination.
Amazon is in trouble with the European Union for sharing user data with third-party sellers.
Coronavirus Update:
Total confirmed U.S. cases as of 3 a.m. ET: 10,257,826 — Total deaths: 239,683— Total recoveries: 3,961,873
CONFIRMING LOAN

Program

Rate

Change

APR

Change

30 year

2.94%

0.04%

3.00%

0.04%

15 year
2.70

%

0.03%

2.80

%

0.03%
Lead Story: Kids Are Falling Behind
credit: getty
A new study out of the UK shows that young children are regressing in basic life skills due to the pandemic. Some have even regressed back to diapers after being potty trained!
In the UK, the Office for Standards in Education, Children's Services and Skills made visits to 900 schools and found that some groups of "hardest hit" kids have lost basic skills such as the ability to use a knife and fork or use the toilet, not to mention remembering their ABCs. The students who only slipped academically are the lucky ones.
The good news is that there is a group that seemed to thrive due to school closures and those children were not just from privileged families. Children that did well had more supportive families and enjoyed more time with their parents.
Educators worried that children will suffer from lower attention spans since they had more access to screen time during lockdowns, as well as separation anxiety after becoming accustomed to being home. They also worry about childhood obesity in children who stay home without physical exercise.
Sponsor: Fund & Grow

What if you could get 0% interest funding in order to buy your first investment property. Or new equipment for your business? You can!
Fund and Grow sets you up with business credit cards with 0% interest rates. The best part is that they work directly with the banks to get you the maximum amount of funding.
When I first started working with Fund and Grow they were able to get me $176,000 with 0% interest. I used that to buy three rental properties that each cash flow around $1,000 a month. This is a fantastic way to kick start your investing journey.
And the best part is you'll save $500 when you pre-qualify and watch the FREE webinar at this link right here.
Watch Out For The Stimulus Scam
credit: getty
The IRS will not text you about possible stimulus money, and they are warning that if you get a text about this, do not click it. It is a scam.
Some people have reported getting texts like this with a link that promises $1,200 in government stimulus money. These links are phishing sites that try to trick you into putting in your personal information that they can use to steal from or impersonate you.
The IRS does not communicate by text or email. If you receive one of these texts, you should report it to [email protected].
News By The Numbers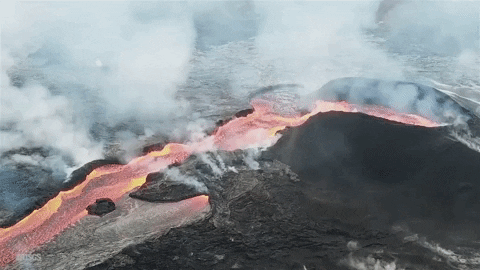 credit: giphy
185 degrees. That is the temperature of what is being called "the world's deadliest body of water." It is a lake inside a Hawaiian volcano that is 153 deep, and it has been mysteriously changing colors, possibly due to the various minerals that it melts.
2%. That is how much of the coral reefs off the coast of Florida are left, according to a new report from the National Oceanic and Atmospheric Administration. The report shows significant degradation of coral reefs in US waters and estimates that it could be costing the country $3.4 billion per year by damaging fishing, tourism, and marine-based businesses.
35,000. That is how many Ring Video Doorbells are being recalled because they have been found to cause burns or fires to the homes that they are installed on. Yikes!
8.6%. That is how much Peloton stock rose on Tuesday after the home workout company announced a partnership with Beyoncé.
Apple Has One More Thing
credit: apple
Apple announced new Macs on Tuesday in the third product launch event this fall. The Macs will be powered with Apple's own silicon microchip called the M1.
For years, Apple worked with Intel to make microchips for its computers but now the company has decided to go it alone and use the same chip technology that powers the iPad, iPhone, and Apple Watch. This means that Macs will be able to run apps for iOS.
The new Macs include a MacBook Air, a 13-inch MacBook Pro, and a Mac Mini desktop computer. The hardware has not changed much since previous versions. It is really the guts that are upgraded. They all begin shipping next week.
Skip It! Skip It!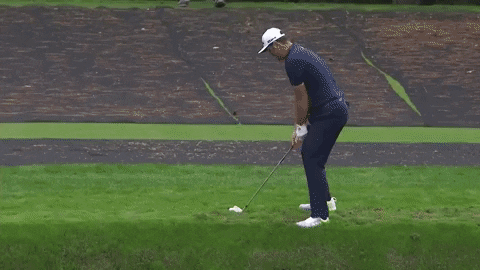 credit: the masters
Check out this hole-in-one from golfer Jon Rahm in a practice round for The Masters on Tuesday! It skips on water three times and circles the green to find the hole in one fell swoop! That's eagle on that par-3 hole. Skipping balls on this hole is a long-standing Masters tradition but it is not common to land a hole-in-one right after!
The Masters normally takes place in the spring but was delayed due to the pandemic. It is set to officially begin on Thursday.
Fort Nugget
Do you know how kids like to take apart couches and turn them into forts? The Nugget is furniture that is actually made for that and it has continued to sell out since the pandemic.
The Nugget is a deconstructed couch that can be moved around to jump off of, hide under, and build epic forts. It sold out last year for the holidays but since the era of lockdowns, The Los Angeles Times estimates that it is easier to win the lottery than buy one. The company quadrupled staff this year. They have opened up a random lottery system to select customers that will be given the opportunity to buy a Nugget for Christmas.
Share The Love
Become a friend of Morning Invest by sharing this newsletter with someone you love.
When you do, we don't just give you a pat on the back and say, "Well done old sport." We give you actual rewards that'll make everyone jealous.
Hit the button below to learn more and access your Reward Dashboard.