| TOGETHER WITH | |
| --- | --- |
Good Thursday Morning. Today is National Pierogi Day. I just want to take a moment and thank our Polish immigrants in Pennsylvania for introducing me to this cheese and potato-filled dream.
CONFIRMING LOAN

Program

Rate

Change

APR

Change

30 year
3.09

%

0.10%
3.16

%

0.11%

15 year
2.67

%

0.01%

2.83

%

0.06%
People Are Buzzing About The VP Debate
credit: morning invest
The Vice Presidential debate happened last night. Of course, both parties' members declared that their own candidate "won," but it is not a scored event to win or lose. We can report that it was at least coherent.
Both sides stood by their own political records and had a very different idea of whether the pandemic was handled well. Other topics included tax policy, health care, the Green New Deal, and US-China relations.
I'm not sure we learned much, but we did get a fly.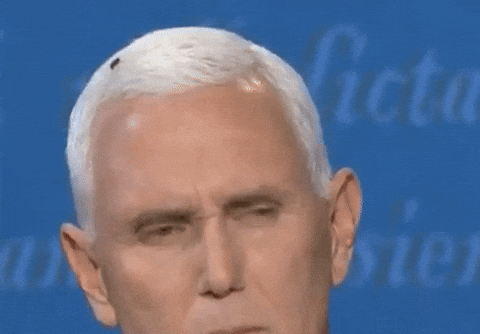 credit: giphy
The Internet freaked out about a black fly that sat on Vice President Pence's white hair for over 2 minutes. Jeff Goldblum has been trending on Twitter ever since because, you know, The Fly. The Biden campaign responded by selling a $10 fly swatter to raise campaign money that says "Truth over Flies." It is already sold out.
Sponsor: Morris Invest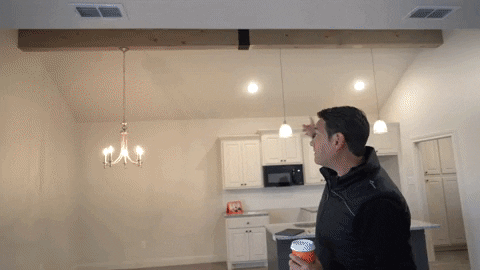 We all know real estate investing is the number one way to build wealth but many people don't know how to get started. Enter Morris Invest, a full-service real estate investing team. After you book a 30-minute call with Morris Invest they'll build a customized approach to buying your first rental property. And before you ask, yes they have financing built right in.
You can even use part of your IRA or 401K plan to use as a downpayment. There are endless ways to get started.
Imagine creating monthly cash flow from a new construction rental property. You can because the tenants are already living in the property and fully managed by their great property management teams. Visit their website today and see what Morris Invest can do for you. They've got a great video on the front page too!
President Trump Contradicts, Changes Mind, Flip Flops, I Give Up
credit: wsj
There is no diplomatic way to say this. The President is contradicting himself and his own government this week on Twitter.
After proclaiming that he has put an end to stimulus talks until after the election, he is now calling for individual aid packages for airlines and small businesses. These ARE stimulus packages! So do you want them or not?
National Security Advisor Robert O'Brien said that the number of troops in Afghanistan would be reduced to 2,500 by next year. Hours later, President Trump Tweeted that he wanted all troops in Afghanistan home by Christmas. Which is it? Who knows! Pentagon officials did not comment on the conflicting plans.
News By The Numbers
credit: getty
38 feet. That is how tall the statue of Atlas will be when it stands upright once again. A temple in Italy had 38 of these statues, but they have been found in pieces. The pieces will be reassembled to form Atlas, who will stand once more to mark the city's 2,600th anniversary.
$31.8 million. That is how much a 67-million-year-old fossil of a Tyrannosaurus rex sold in a Christie's auction in New York. What does one do with such a possession?
$400 million. That is how much Citigroup has been fined for not improving its risk management software designed to catch risky trades or problematic transactions.
Facebook Locates The High Road, Slowly Merges, Leaves Blinker On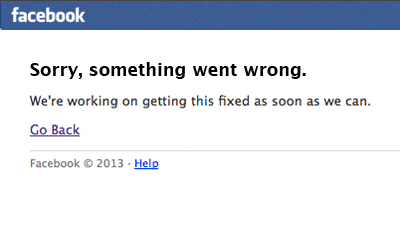 credit: giphy
Facebook will suspend all political ads after the election indefinitely, a move they could have (and in our opinion: and SHOULD have) taken after the 2016 election but resisted. Way to catch up!
The social network had already committed to banning political ads in the week before the election but now says that the ban will continue because it is concerned about promoting "civil unrest." Given that the President has preemptively said that he does not want to accept the election results, Facebook does not want to give politicians the platform to start an uproar.
Political ads are not the lion's share of Facebook's revenue but were proven to have been misused by foreign adversaries by the Mueller investigation. Facebook has resisted making changes to prevent this, but this week has started to mark or remove the President's posts about Covid, causing him to further freak out.
States Are Still Figuring Out How To Vote
credit: getty
A judge ruled that the state of Texas cannot send out ballots to voters who have not requested them. The court also ruled that the Governor can in fact expand the early voting period.
With the election just 27 days away, courts in dozens of states are still debating mail-in voting rules, absentee voting, and drop-off boxes. This is inconceivable. Did you know that in 21 countries around the world citizens are required to vote and fined for NOT doing so?
Grover's Corner
credit: Tilaxan Tharmapalan
This photograph of elephants foraging through trash in Sri Lanka has won the Royal Society of Biology photo competition. If this does not break your heart, you might not have one.
Elephants have been known to get sick and die from eating trash.
Dumping was recently banned in protected sites where the animals live. The image was taken by a man named Tilaxan Tharmapalan and he won £1,000 in prize money.
Share The Love and Get a Mug
Become a friend of Morning Invest by sharing this newsletter with someone you love.
When you do, we don't just give you a pat on the back and say, "Well done old sport." We give you actual rewards that'll make everyone jealous.