| TOGETHER WITH | |
| --- | --- |
Happy Thursday. A giant lizard ransacked a grocery store in Thailand and it was not a movie stunt for "Godzilla vs Kong."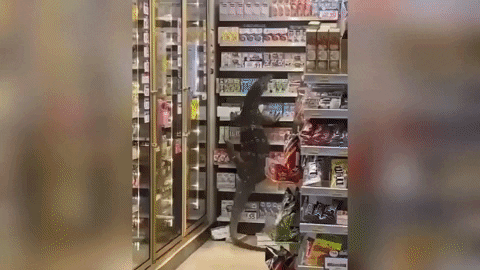 In Case You Missed It.
A home inspector has been charged with two misdemeanors after a baby monitor at the house he was inspecting caught him pleasuring himself with an Elmo doll. WTF is wrong with people?
In Myanmar, protests are leaving flowers out in their shoes to commemorate those who have lost their lives fighting against the military coup.
Apple CEO Tim Cook says that people should be able to vote on iPhones and the Ohio Secretary of State says "Not on my watch!" Which presumably is not an Apple Watch.
Instacart and DoorDash will both launch their own rewards credit cards.
Coronavirus Update:
Total confirmed cases as of 8:45 p.m. ET on Wednesday:

30,917,756 — Total deaths: 559,066 — Total tests: 400,866,033
CONFORMING LOAN

Program

Rate

Change

APR

Change

30 year
2.94

%

0.05%

2.89%

0.06%

15 year
2.26

%

0.04%

2.18

%

0.05%
The Lead: BIden's Change of Heart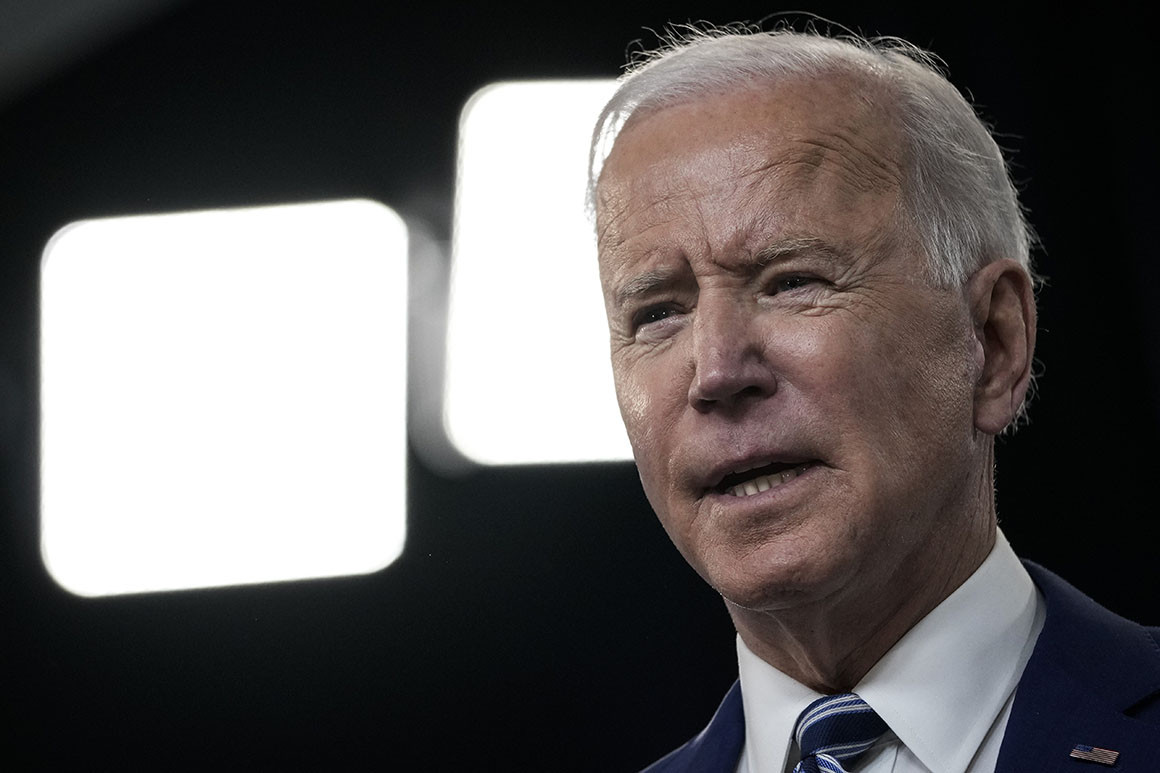 credit: getty
President Biden's new tax plan may not hit corporate America as hard as previously thought. According to details from the Treasury Department, a 15% minimum tax would apply to companies with income over $2 billion. He campaigned on this tax applying to companies making over $100 million.
Why the change of heart? It is hard to say but perhaps the President wants some hope of GOP support, which his previous plan was unlikely to get. Or maybe he wants to stop U.S. companies from moving overseas to avoid taxes, which has also happened.
The deets
Under this new $2 billion threshold, only 45 U.S. companies would pay this tax.
The plan does raise the corporate income tax to 28%, up from 21%. It also proposes a global minimum tax for companies that do business internationally.
But remember, lawmakers write the tax code to incentivize what they want businesses to do. The President's plan gives significant tax cuts to companies that move to clean energy production. It also offers credits for research, housing, and renewable energy. There is not yet much detail on those incentives.
Sponsor: Birch Gold Group
You've heard us warn you about the US Dollar. Inflation is here and rising. That's why smart investors are making sure their money is preserved with Gold. It's worked for 4,000 years!
I know you might be intimidated by the idea of owning physical gold coins, but you don't have to worry. Birch Gold is a fantastic resource that not only teaches how to invest in gold and silver but also lets you buy precious metals right on their website and they're giving away a free SAFE! Yes a safe that you can store your gold in your home.
Head over to Birch Gold and get your FREE Gold kit today and learn how to start investing in the one currency that's stood the test of time by clicking right here.
I Always Knew It Was Real!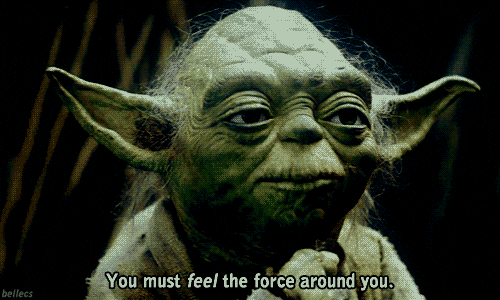 credit: giphy
Physicists say that they may have discovered a new force of nature!
Currently, scientists know about four forces of nature that describe how objects behave in the world. They are gravity, electromagnetism, the strong force and the weak force. Not listed: Jedi force.
These four forces describe the fundamentals of our world such as why we do not float away in our sleep or why a ball bounces or a car works. A fifth force has been observed at a laboratory in Chicago that could explain the interaction of objects and particles and scientists are super excited about it.
But, they are not exactly sure what this fifth force does. They are testing it on subatomic particles so it will be a while before we muggles can understand it.
Your Uber Driver Is Almost Here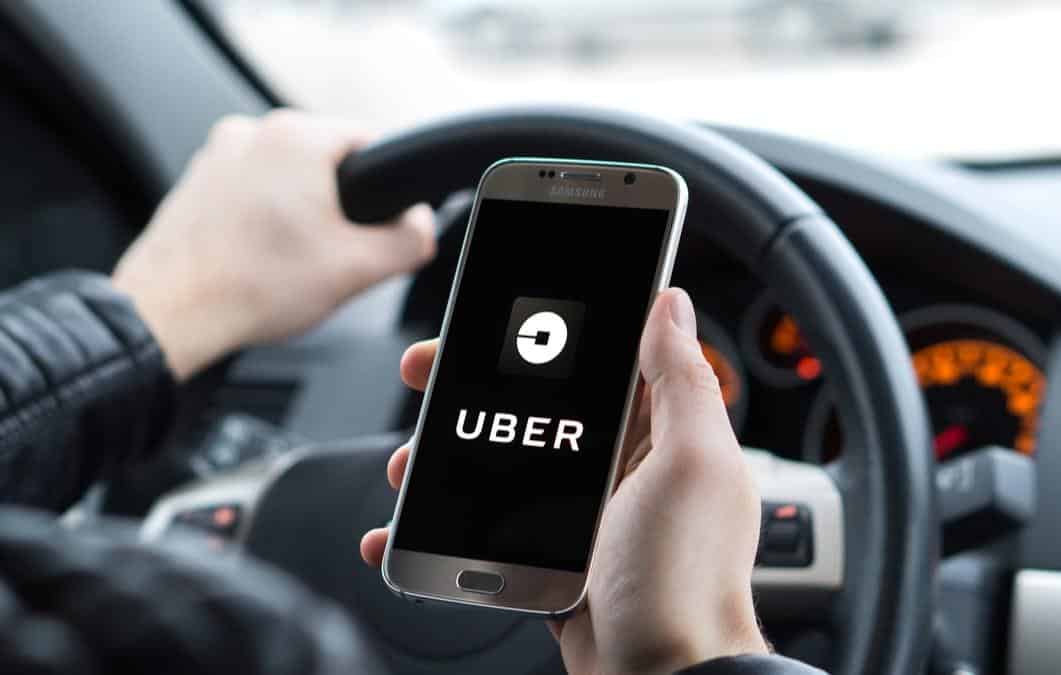 credit: uber
Uber will pay out $250 million in a one-time stimulus to help get drivers back on the road. Many drivers have backed out of the gig as lockdowns prevented them from working.
The payments are less of a stimulus and more of an incentive. For instance, a driver in Texas could make a bonus of $1,100 if they take 115 trips. A driver in Arizona can make $1,775 if they take 200 trips.
"We want drivers to take advantage of higher earnings now because this is likely a temporary situation," the company said.
Uber and Lyft have struggled during the pandemic but both companies say that they plan to be profitable by the end of 2021. Shares of Uber dropped 2% after this announcement.
News By The Numbers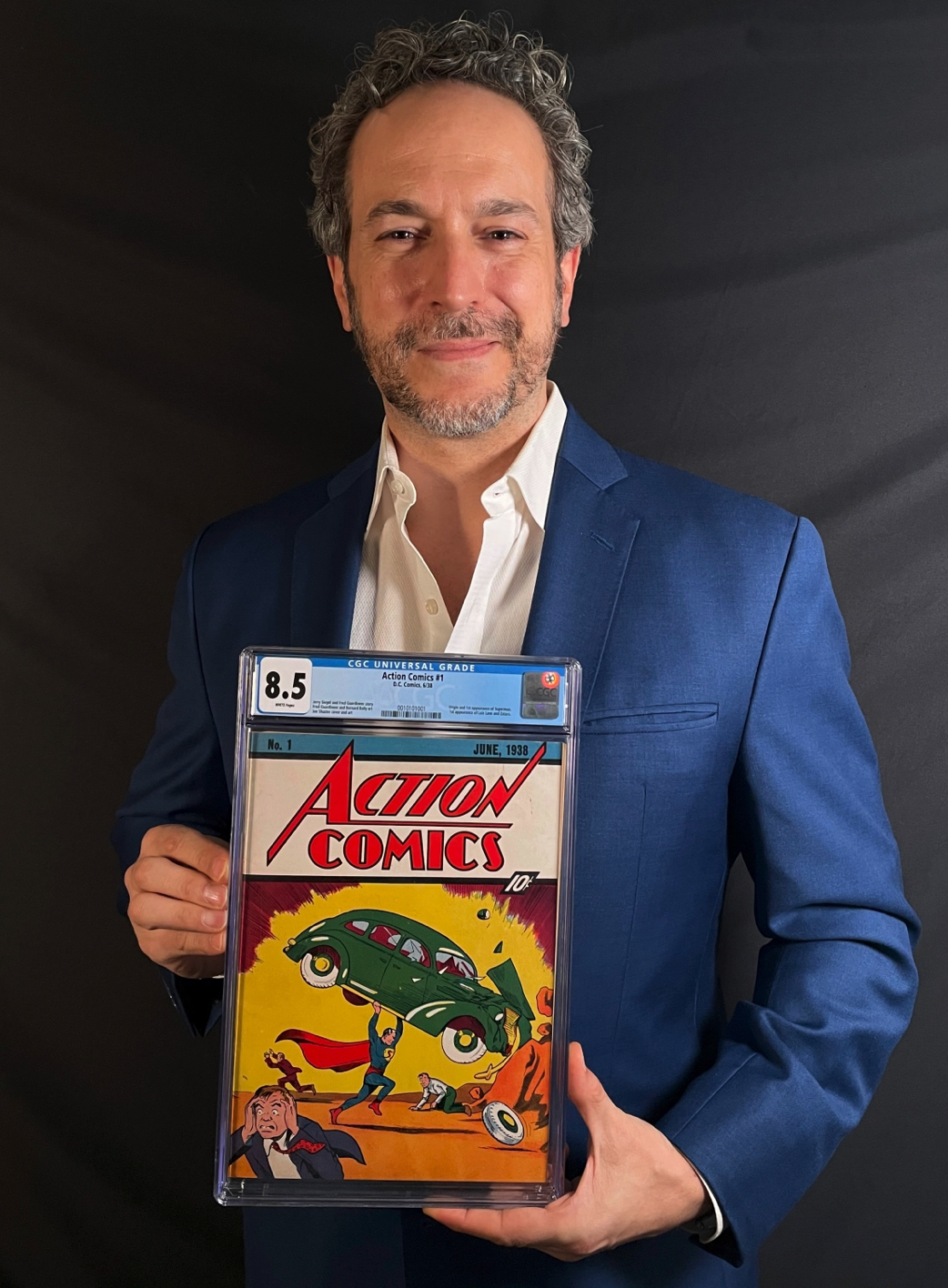 credit: ap
$3.25 million. That is how much one man spent to buy a rare comic book that was the first to introduce the character Superman.
320-to-1. That is the ratio of how much the average CEO for an American company earns compared to the workers of the company. That is 320 times the amount of an average worker. In 1989, that ratio was 68-to-1.
49%. That is how many Americans claimed to be Democrats in the most recent Gallup poll, compared to 40% who claimed to be Republicans. This is the largest Democratic advantage since 2012.
46%. That is how many people would support Dwayne "the Rock" Johnson as President, according to an online poll. Other candidates who received high votes: Angelina Jolie, and Oprah Winfrey.
Today's Live Show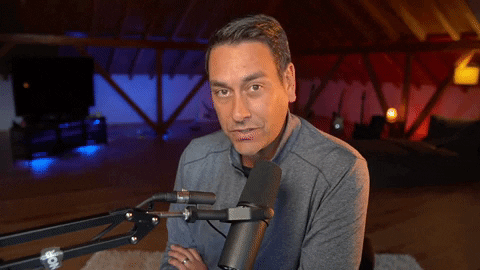 MORNING INVEST LIVE
Join us on today's live morning show. Republicans looks to block any and all infrastructure plans. Biden's tax plan really doesn't hurt businesses. Workers are screened to be anti-union before they're ever hired. Click here to RSVP and I'll see you at 9 AM Eastern.
The Super Mask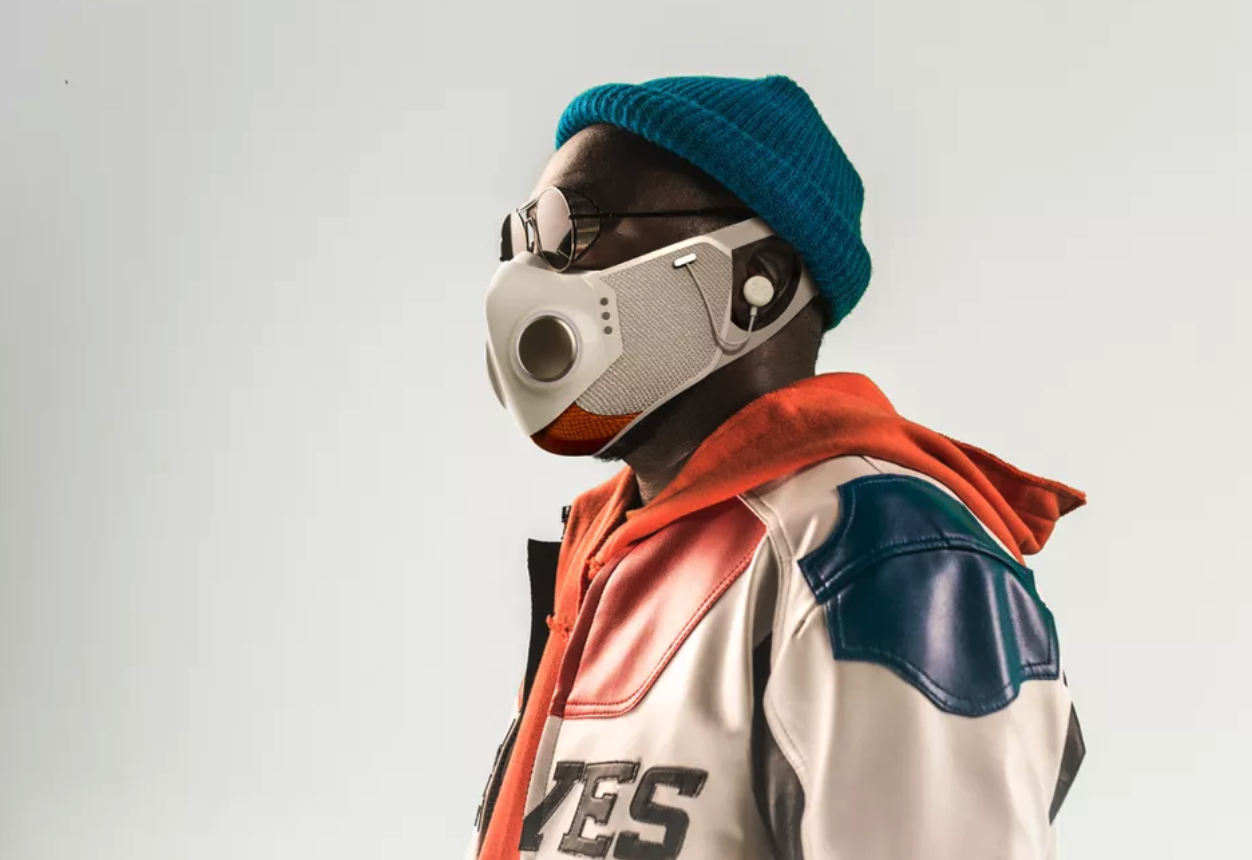 credit: Xupermask
Sure, wearing a mask can be a drag, but would it be better if it had noise-canceling earbuds, LED lights, and a HEPA filter? Hmmmm?

The new Xupermask has all of those things! It was announced by Will.i.am and Honeywell. It has noise-canceling Bluetooth earbuds that magnetically dock on the mask when you're not wearing it. It also has a 3-speed fan for ventilation and replaceable HEPA filters. It will need to be charged for the headphones, lights, and fan to work, but the battery lasts up to seven hours per charge. It goes on sale today for $299 and is available in the U.S., Canada, the UK and Europe.
Parkinson's Disease Explodes in U.S.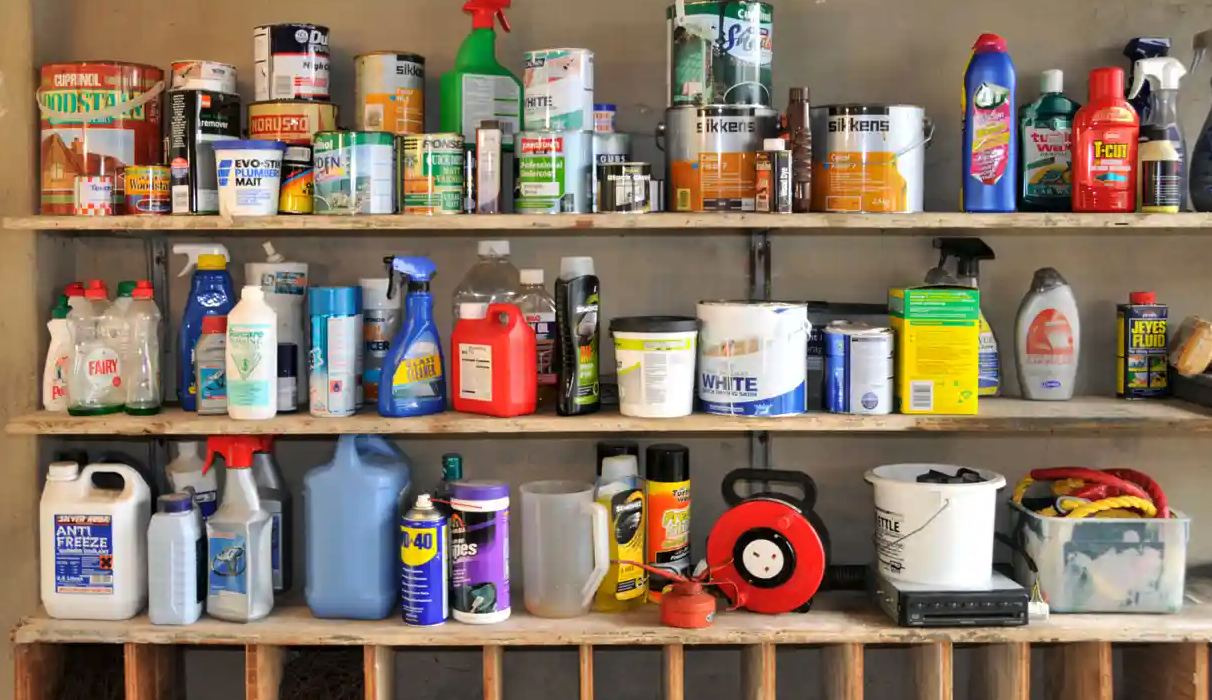 credit: stock
Parkinson's Disease is on the rise in the U.S. The number of people who are diagnosed with it has gone up 35% in the last 10 years.
Parkinson's disease is a degenerative disease that affects the nervous system and motor system, restricting the patients' ability to move and walk.
Researchers are attributing this rise in cases to a chemical in common household products such as dry cleaning, shoe polish, and carpet cleaners. It is called trichloroethylene (TCE).
The data
Studies have linked TCE to Parkinson's disease and found a six-fold increase in the risk of Parkinson's to people exposed to this chemical in the workplace. TCE has also been linked to several types of cancers and fetal cardiac defects.
You don't have to work in a factory with these chemicals to be exposed. The land where you work and live can be infected with it and it can be carried in the groundwater. Some countries regulate the use of TCE and it is banned in the European Union but the U.S. uses 250 million pounds per year and the EPA estimates that about 2 million pounds are released into the environment per year. Might be time to address this, don't you think?
Share The Love
Become a friend of Morning Invest by sharing this newsletter with someone you love.
When you do give you actual rewards that'll make everyone jealous.