| TOGETHER WITH | |
| --- | --- |
Happy Tuesday. It turns out that many of you read this newsletter on your mobile phone which is great but many email clients don't show the pictures we put in the newsletter by default. This is an easy setting to fix. Just go into your settings and click on "load images" in your email. That way you won't miss adorable pictures like this one of two cute puppies kissing.
| | | | |
| --- | --- | --- | --- |
| | Bitcoin | $45,866.88 | |
| | | | |
| --- | --- | --- | --- |
| | Ethereum | $3,333.25 | |
| | | | |
| --- | --- | --- | --- |
| | Cardano | $2.40 | |
| | | | |
| --- | --- | --- | --- |
| | Dow | 34,869.63 | |
| | | | |
| --- | --- | --- | --- |
| | S&P | 4,468.73 | |
| | | | |
| --- | --- | --- | --- |
| | Nasdaq | 15,105.58 | |
*Stock data as of market close, cryptocurrency data as of 5:00 am EST.
Markets: The S&P and Dow snapped a 5-day losing streak and Bitcoin bounced off the $44,000 level.
CONFORMING LOAN

Program

Rate

Change

APR

Change

30 year

2.72%

0.02%

2.78%

0.02%

15 year
2.03

%

0.02%

2.10

%

0.01%
In Case You Missed It.
🗳 Voters in California will decide on whether to recall Governor Gavin Newsom today. Polls indicate the governor will remain in office but if a recall is successful, the leading replacement candidate is Republican Larry Elder.
📜 Want to see the most non-corporate news update ever? Read actor Jeff Bridges' hand-written update on his health and his work wherein he reveals that his cancer is in remission and his battle with Covid has improved. The Dude abides.
🚌 The state of Massachusetts is so short on bus drivers that it has employed the National Guard to take school bus routes.
😳 Animal advocates would like to instate a law banning bestiality in New Mexico, one of only two states that do not have one.
💀 A new study examines why people without a bachelor's degree are more likely to die a "death of despair," meaning death from physical or mental distress.
⛷ Squaw Valley in Lake Tahoe will change its name to Palisades Tahoe because "squaw" is a racial slur towards native people.
📺 Fox Entertainment has purchased TMZ for an undisclosed sum.
👗 The Met Gala happened last night. This is high fashion. I'm still in slippers and my hair is being held up with a pencil.
Coronavirus Update: 🗣 Total confirmed global cases as of noon ET on Monday: 224,809,323 — Total deaths: 4,633,399 — Total vaccine doses administered: 3,564,749,650
The Lead: Tax The Rich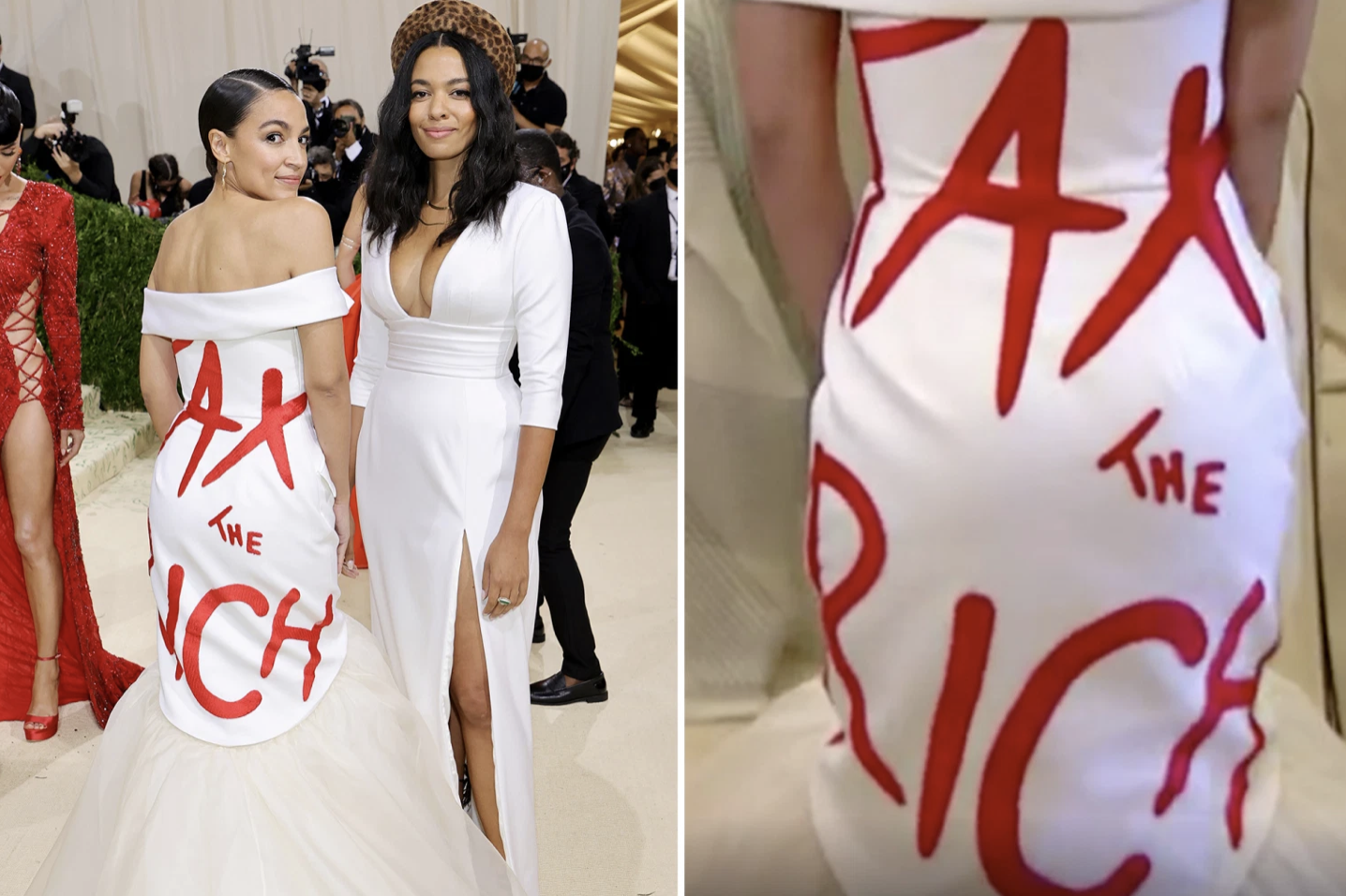 credit: getty
At last night's Met Gala, congresswoman Alexandria Ocasio-Cortez wore a gown that said "Tax the rich." That is exactly what the Democrats intend to do.
The Democrats rolled out plans to increase the corporate tax rate from 21% to 26% on Monday. It also includes a 3% surtax on any individuals earning more than $5 million and would increase capital gains taxes to 28.8%.
The President's party has been looking under the bed for ways to pay for the $3.5 trillion infrastructure bill and they keep coming back around to tax hikes. Their plan would also raise the maximum tax bracket back to 39.6%. The maximum percentage is currently 37%, put in place by President Trump's 2017 tax rules. The plan does not repeal SALT, which is the cap on state and local tax deductions at $10,000.
Tax hikes got sidelined earlier this year when Democrats could not be sure that they had the votes to pass it. They are still not. Democratic Senator Joe Manchin has said that he does not want such high increases and Republicans will fight against this with all of their might.
Sponsor: SaneBox
There are a few tools that I use every day. Sanebox is one of them. If you told me that I couldn't use it anymore I'd start to cry. Seriously I'd curl up and start to cry.
SaneBox helps me take control of my email inbox so that I only see the most important emails. Everything else is filtered into what they call their SaneLater folders which I check once a day. SaneBox is so smart that it knows what I want and what I don't.
It gets smarter over time. If I find an important email in my SaneLater folder I can drag it into my main inbox and I'll always see it from now on.
Perhaps my favorite folder is the SaneBlackHole. You keep getting that Pottery Barn catalog and you're just so darn sick of it. No worries. Just drag it into your SaneBlackHole and you'll NEVER see an email from them again.
Don't take my word for it, try it for free right now and you'll thank me later. Just click here to try it out. And get a $25 credit towards your subscription.
Bad Apple

credit: apple.com
A software group found a flaw in coding for Apple devices that can leave your iPhone and iPad vulnerable to attack. You must update your software right now to close yourself off from possible hacks. Now. Do it.
The flaw was found on Monday by the University of Toronto's Citizen Lab. They alerted Apple to the vulnerability and Apple immediately released a fix for iPhone, iPad, Apple Watches and Macs. We found them easily by searching for updates in the settings menus.
Check your software and be sure that you are running the following updated operating systems: iOS 14.8, iPad OS 14.8, watchOS 7.6.2, macOS Big Sur 11.6, and security update 2021-005 for macOS Catalina.
Meanwhile…
Later today, Apple is expected to announce a new lineup of iPhone, Apple Watch and possible AirPods at a press event in California.
News By The Numbers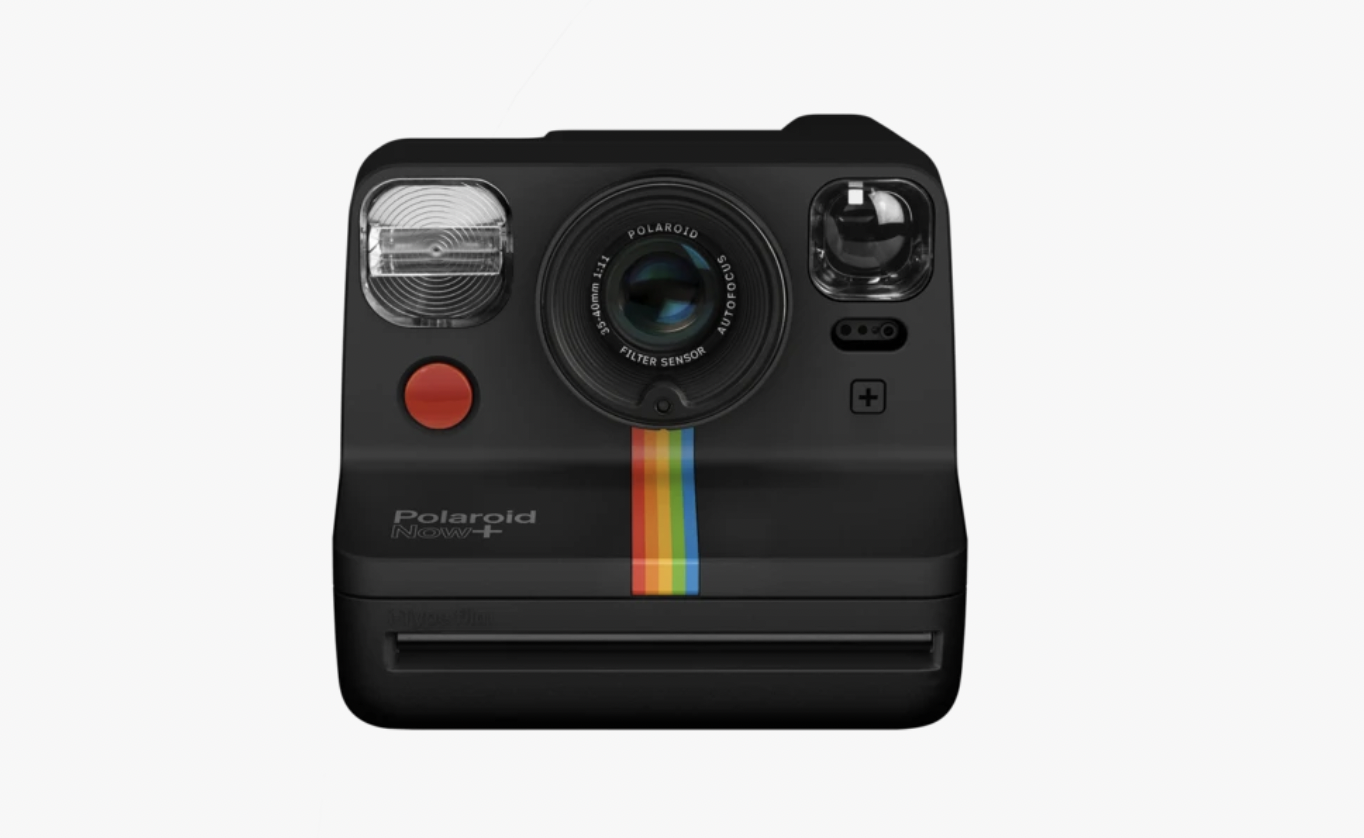 credit: polaroid
$149.99. That is how much the new Polaroid Now+ camera costs. It is a throwback to the old Polaroid cameras and it does actual print photos and has a smartphone app that lets you control shooting modes.
51%. That is how many Americans support requiring vaccination proof for everyday activities, according to a new CNN poll. This means that 49% oppose it.
200 miles. That is the distance one former flight attendant walked pushing a drink cart from Boston to New York City. He did this over the span of two weeks to honor his fallen colleagues who died on 9/11.
$12 billion. That is how much Intuit will pay to buy Mailchimp.
Trading One Vice For Another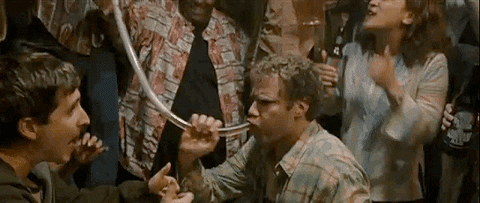 credit: giphy
College students are drinking less than ever before. Because they are smoking more marijuana than ever before.
A new report from the National Institute on Drug Abuse found a "substantial and significant drop" in alcohol use between 2019 and 2020 in college-aged adults. However, the same study found "historically high levels" of marijuana use in the same age group – the highest levels recorded since the 1980s. The same study found a "significant increase" in the use of hallucinogens.
Some good news: There was not an increase in marijuana use amongst high school seniors. Also, the steep increases in young people vaping seem to have leveled off.
The bright side: At least they're not doing all of these things at the same time?
The Facebook Cool Kids Club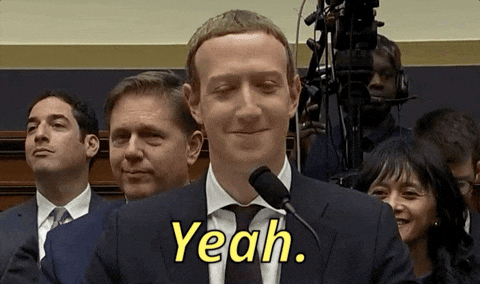 credit: giphy
A new report shows that you can violate some of Facebook's rules if you're cool enough to be on the XCheck list.
The Wall Street Journal obtained documents known as "cross check" or "Xcheck." It is a list of VIP users who are shielded from the company's normal enforcement process. They include celebrities, journalists and politicians. The documents show that these people are "whitelisted," the opposite of blacklisted. This means that when they do things that are nono's, Facebook gives them a pass that we peons do not get.
Facebook founder Mark Zuckerberg likes to say that all Facebook users are treated equally, regardless of status or fame but a 2019 internal review of the company found that they are "not actually doing what [they] say [they] do publicly."
Are we surprised?
Jurassic Park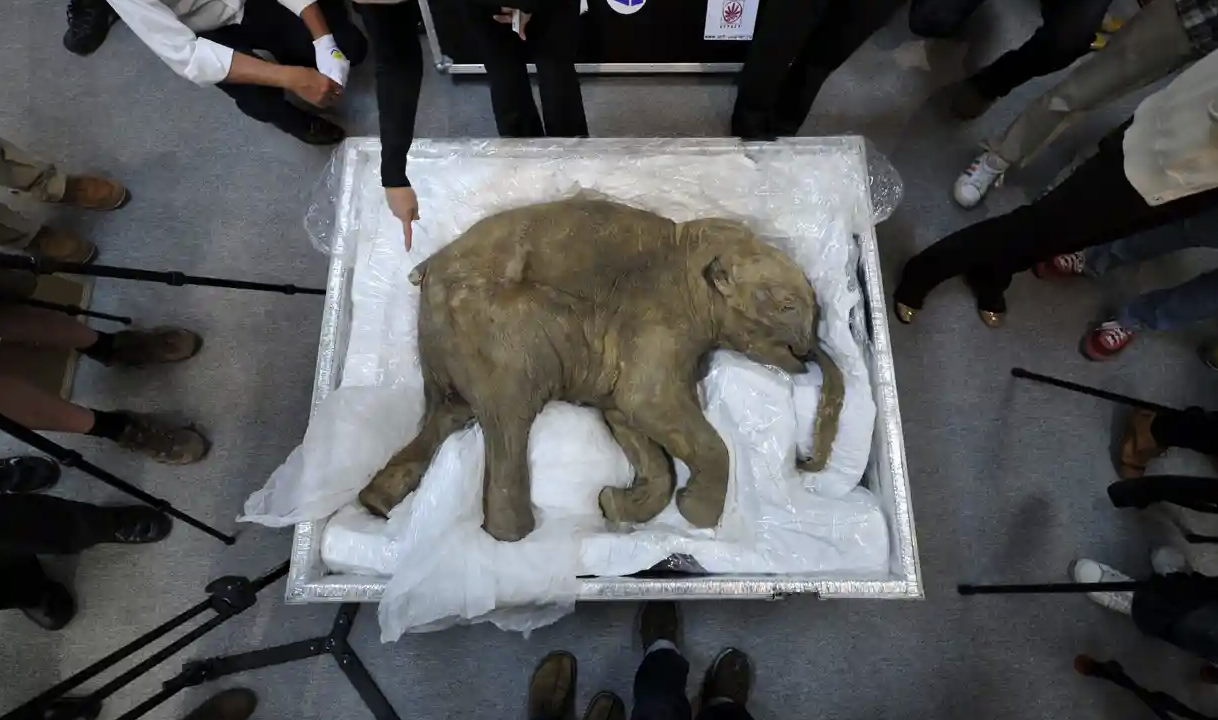 credit: getty
Does the world need the wooly mammoth to come back to life? Some scientists and my 11-year-old son think so.
A genetics company called Colossal has raised $15 million to recreate the animal in a lab.
The scientists will start by mixing mammoth DNA with an elephant and create a hybrid. The mammoth DNA was extracted from permafrost. The embryos will be raised in an artificial womb and hopefully be "born" within the next six years.
"Our goal is to make a cold-resistant elephant, but it is going to look and behave like a mammoth. Not because we are trying to trick anybody, but because we want something that is functionally equivalent to the mammoth, that will enjoy its time at -40C, and do all the things that elephants and mammoths do, in particular knocking down trees," the lead scientist told the Guardian.
This is not just a fun Jurassic Park-like project. Scientists are hoping that mammoth-like elephants can help restore the Arctic tundra and restore Arctic grasslands destroyed by climate change.
NO LIVE SHOW AGAIN TODAY
NO LIVE SHOW AGAIN TODAY
As we mentioned in yesterday's newsletter YouTube was "uncomfortable" with us covering certain stories so they blocked us from going live for one week. It turns out when you're a billion dollar company you can control the narrative. But don't worry we're working hard to come out swinging on Monday, September 20th when we're back. Thanks for all of your kind emails in support.
Share The Love
Become a friend of Morning Invest by sharing this newsletter with someone you love.
When you do, we don't just give you a pat on the back and say, "Well done old sport." We give you actual rewards that'll make everyone jealous.